In the artistic world of wine, form, and function unite to craft exquisite wine art furniture. These pieces transcend utility, embodying the essence of viniculture and storytelling through design
'Fade Out' by CellArt
CellArt is the wine enthusiast's ultimate playground, designing and manufacturing unique spaces: from extraordinary wine cellars and tasting rooms to luxury retail environments. For the wine lovers and aesthetes, CellArt brings together talented artists of the new generation.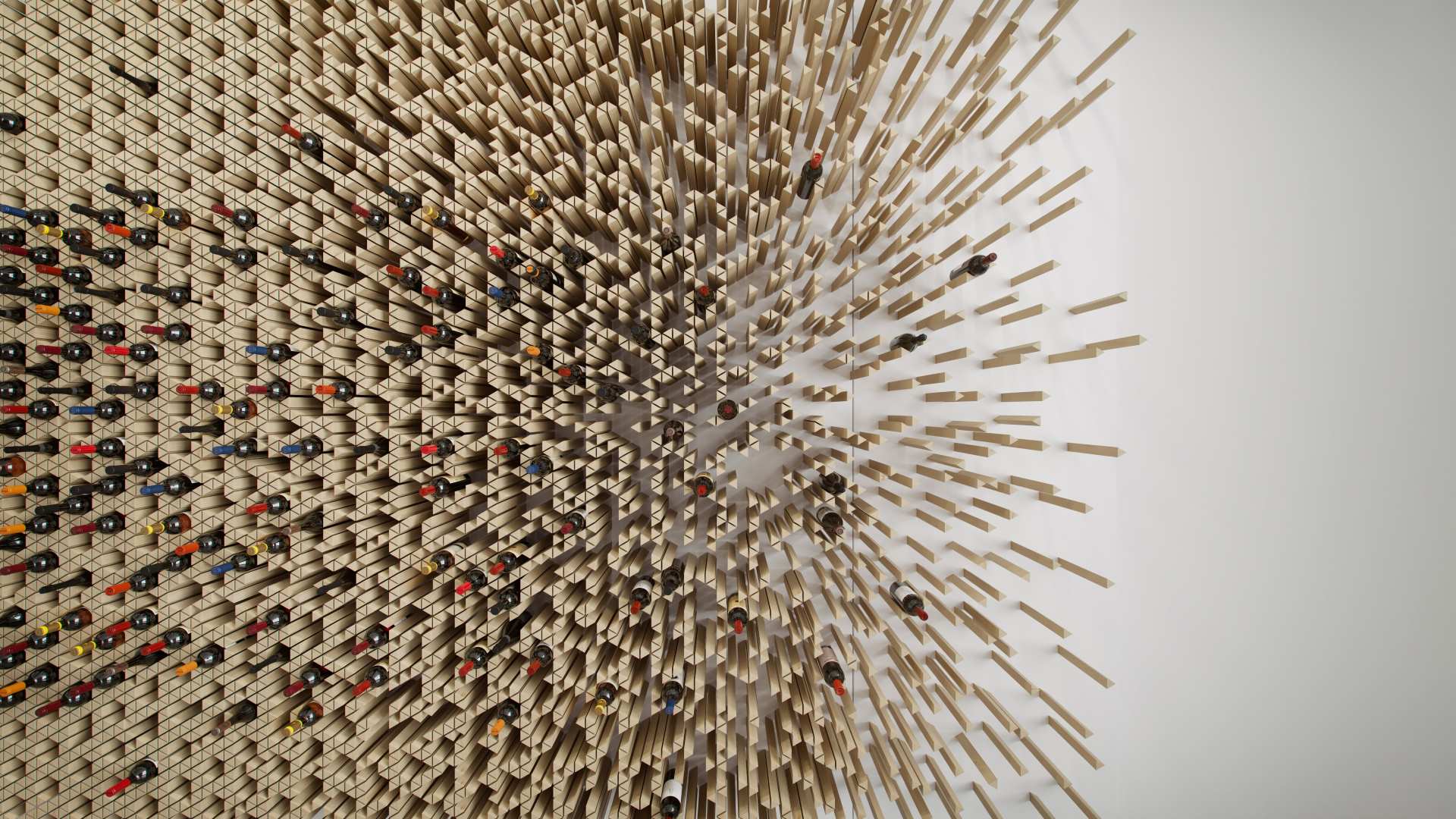 Each one combines its singular sensibility, vision, and audacity with our artisanal savoir-faire and state-of-the-art technology to create unique Art Pieces. Works of art that literally transfigure the wine cellar, tasting room, or yacht in quest of character and beauty. Fade Out by Frédéric Cordier is a wine display masterpiece proposed in two variants, each in a single original piece.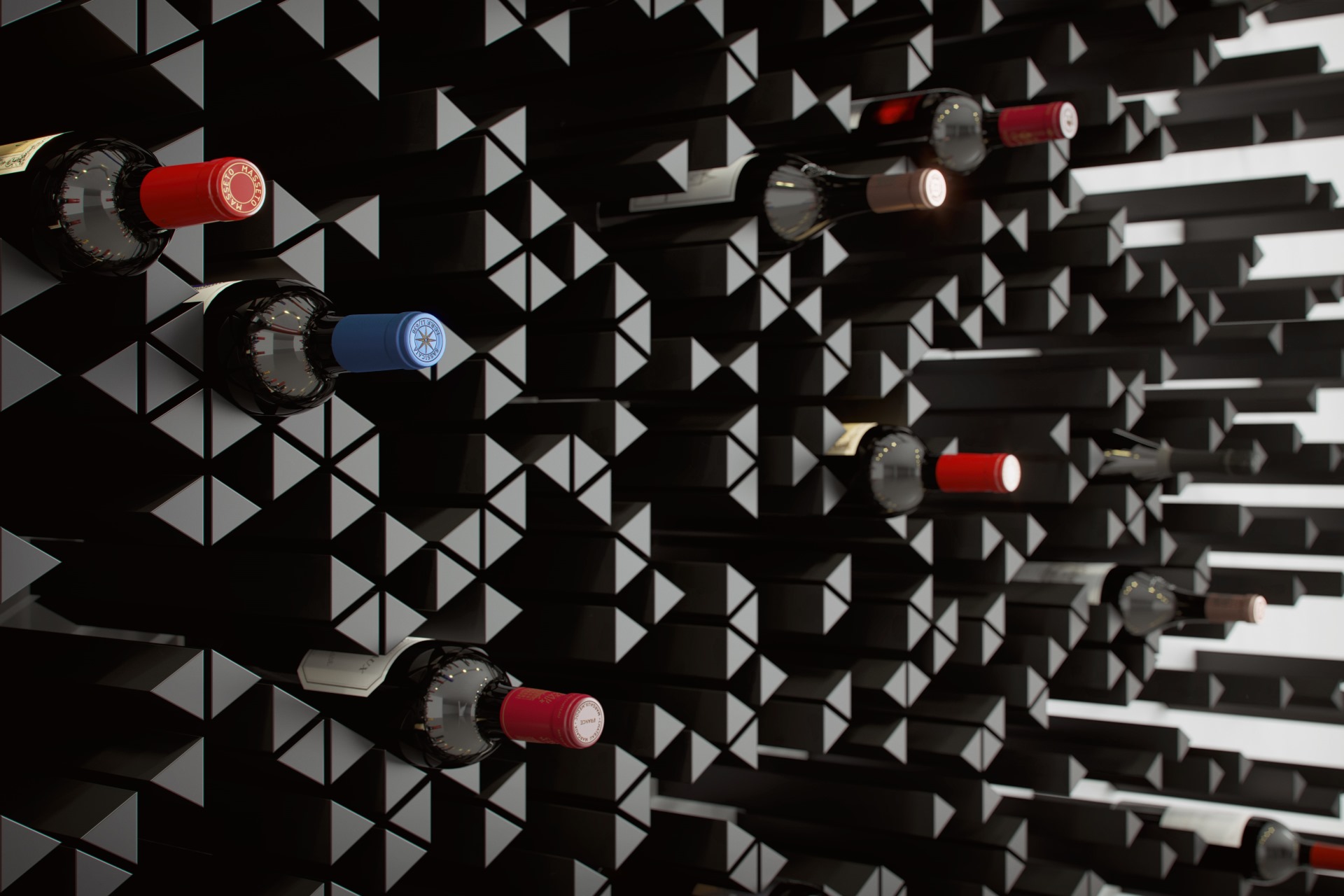 'Urchin' by Jake Phipps
This unique wall-mounted cabinet was inspired by Jake's childhood collection of sea shells. The bilateral symmetry of an urchin shell provides a dynamic creative influence, as well as a technical one. The seventy polished brass panels on the doors are curved and faceted to create fragmented reflections of the users' environment. These panels array around a central convex mirror that creates a similarly distorted yet crisper and cleaner view that entices the user's eye inwards.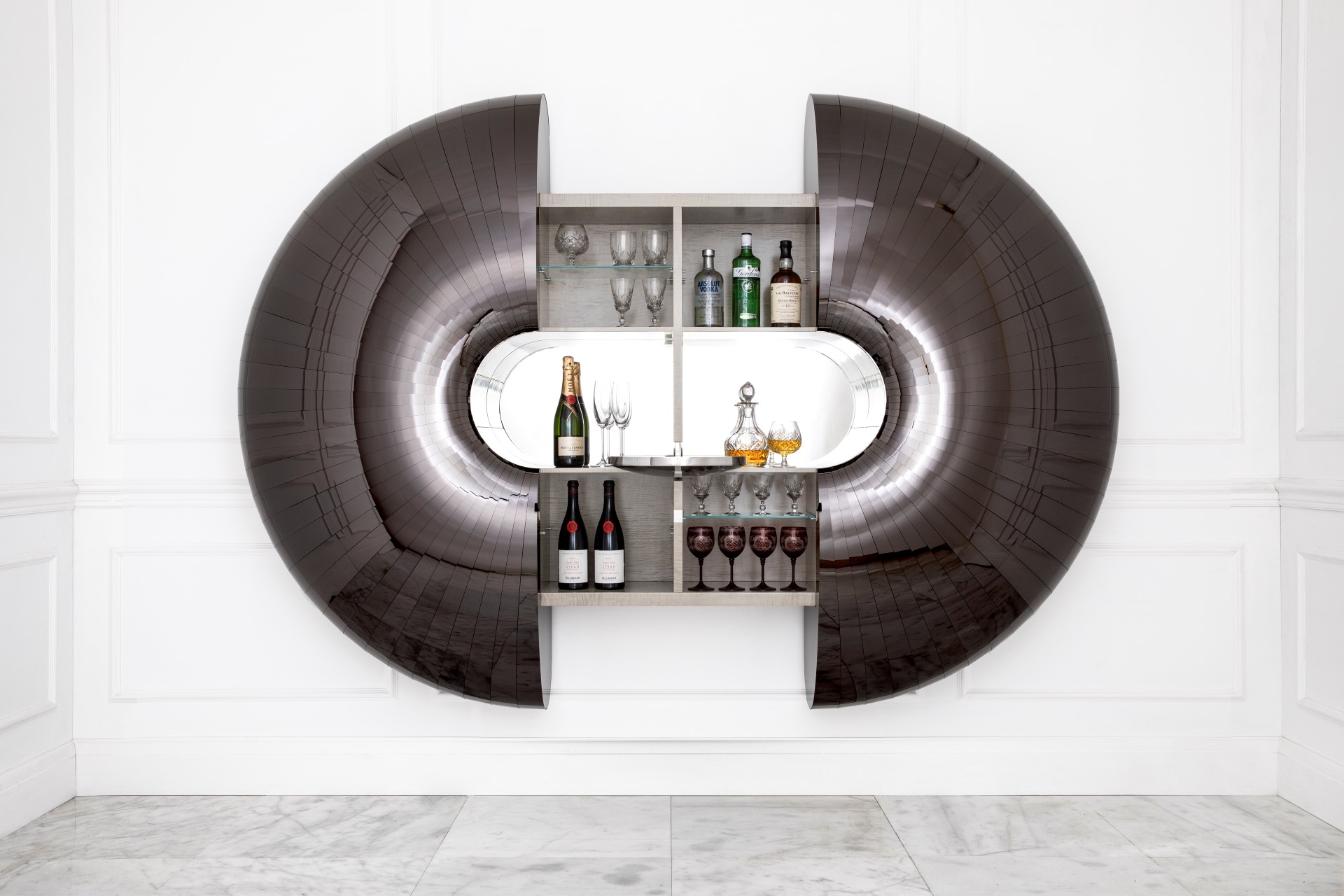 The cabinet precision-engineered opening and closing mechanism uses no electrical motors but is, in fact, operated entirely and effortlessly by the user alone. By pushing a discreet key latch that pops the central mirror outwards, the user then simply pulls the central mirror downwards to a 90° angle, revealing a polished marble work surface on its reversed side and a luxurious wooden interior. The cabinet contains a central shelf with mirrored-backed walls to bring light to the working area of the cabinet. The top and bottom sections each offer four further adjustable shelves made of toughened glass. Two discreet storage draws sit within the doors and open on push catches.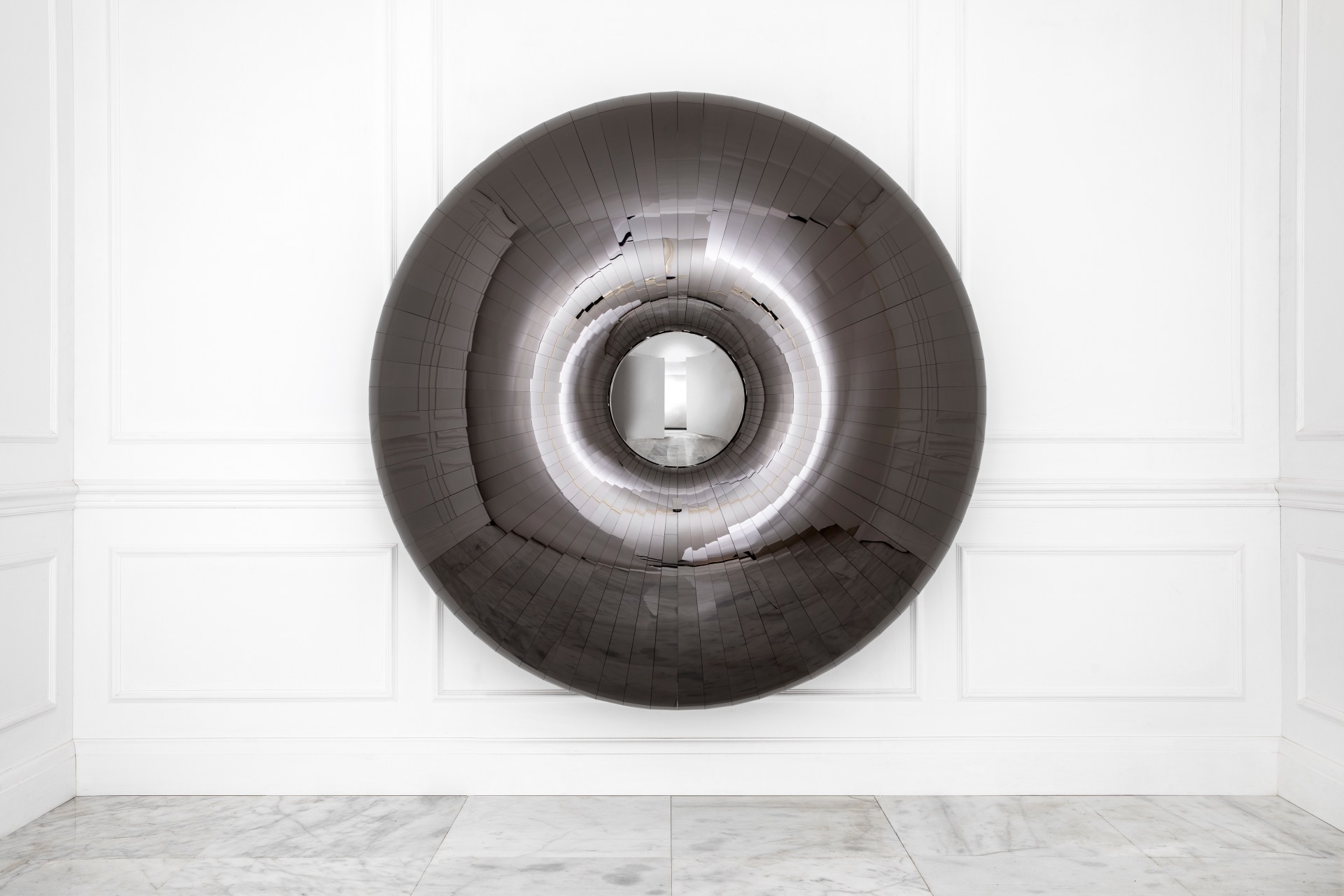 'Pixel' by Boca De Lobo
Iconic and unparalleled, the Pixel Cabinet carries the dedication and art of those who built it, a variety of traditional production techniques to craft an avant-garde furniture piece that is authentic, joyful, and a perfect match for the digital age. As one of the signature pieces of the brand, its playful character is captured in shape and color palette, challenge design, and finest craftsmanship. Made out of 1088 triangles, the upper part of the Pixel Cabinet plays with perception.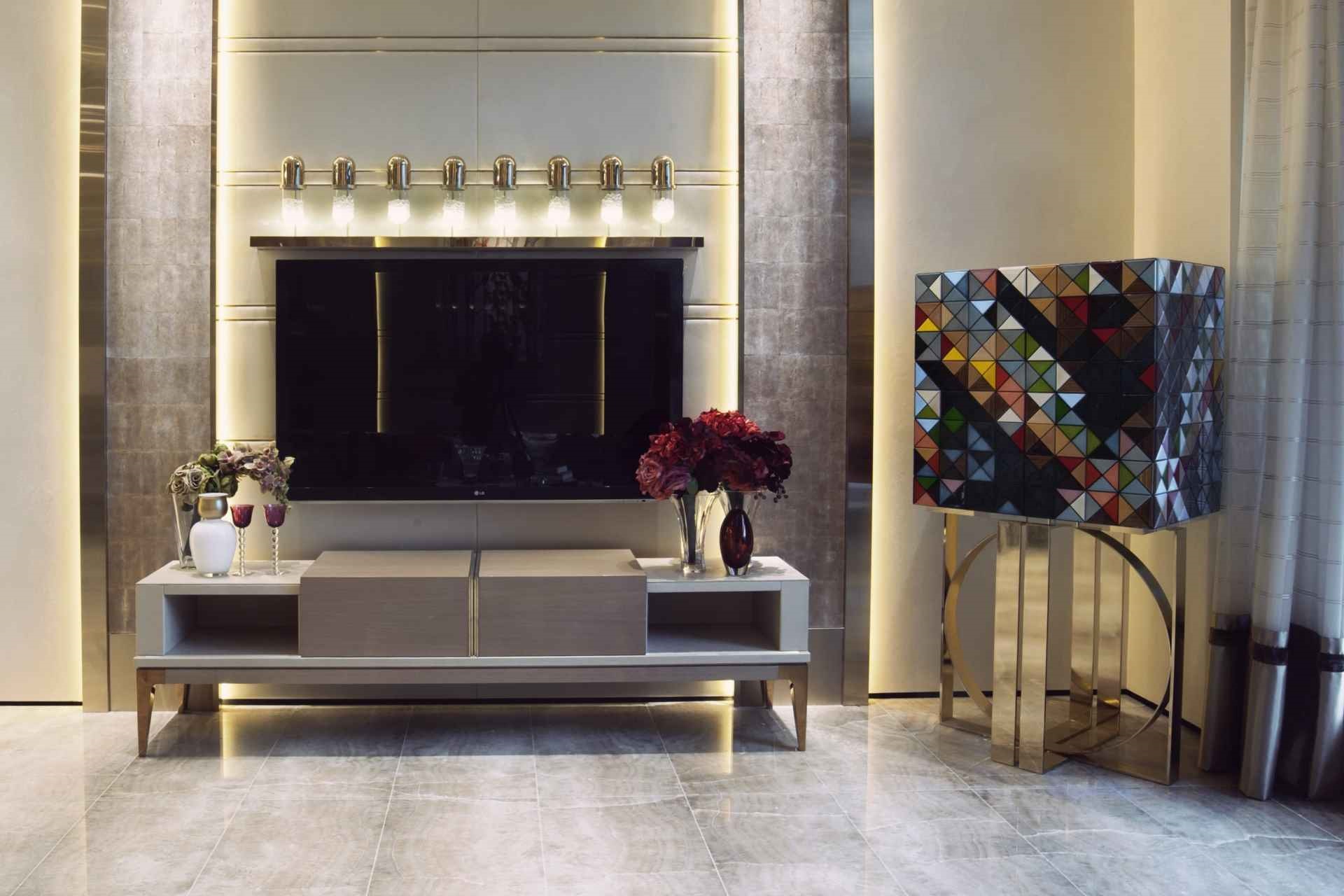 It combines exceptional materials with multicolored compositions to give the cabinet a unique, striking design: handmade leaf gilding triangles, ten different types of wood leaves from palisander to African walnut veneer, and lacquering. Behind its two doors, this bar cabinet surprises with a timeless combination of aged mirror and a diamond quilted blue silk fabric, containing nine interior drawers, each one with its own golden knob. The polished brass base gives Pixel a unique and sophisticated character.
'Ethereal' by Marc Fish
Marc finds inspiration in various artistic mediums, such as art, sculpture, and architecture, among others. His passion lies in crafting distinct pieces that leverage his expertise in both exquisite craftsmanship and contemporary design techniques.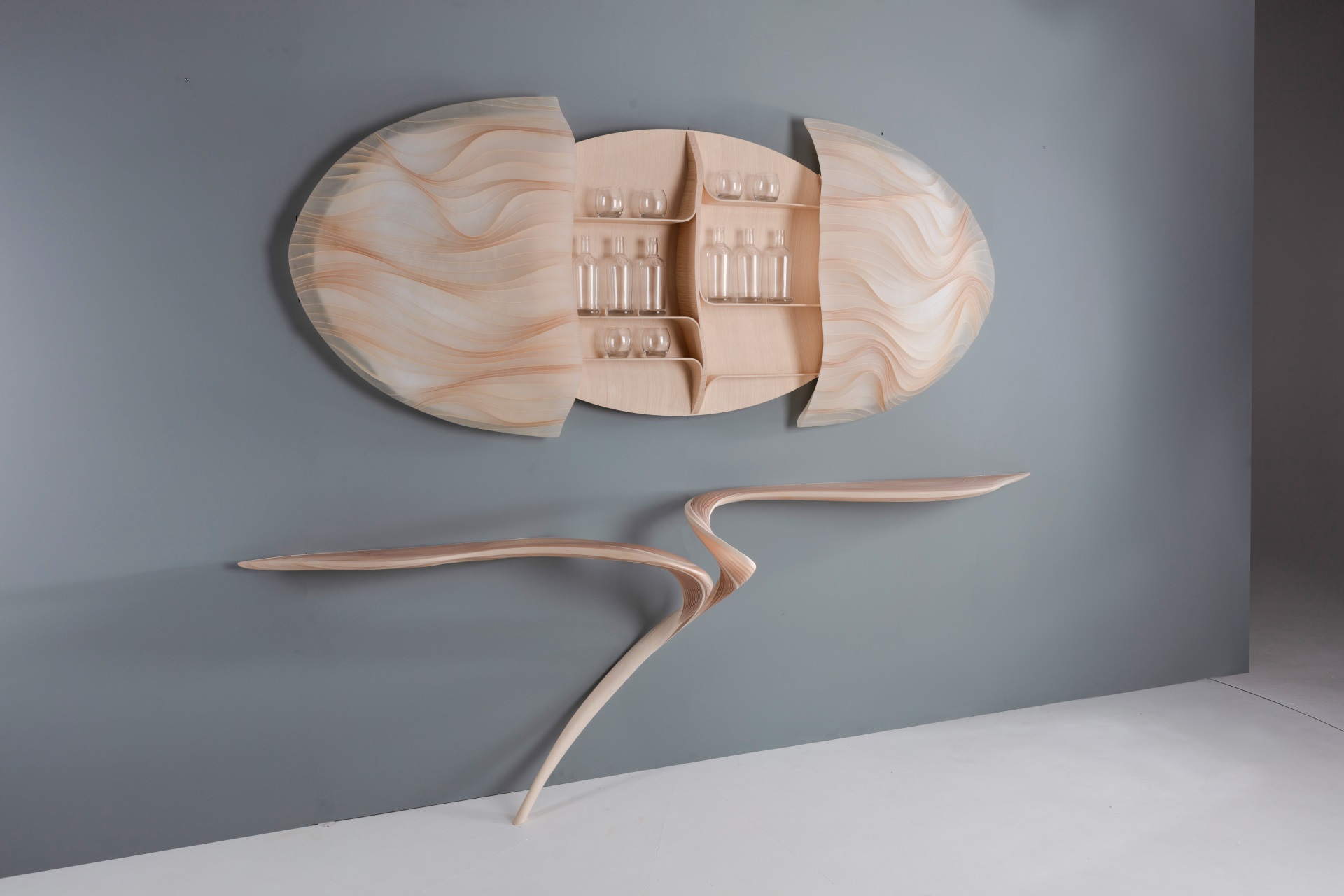 Each Marc's creation is meticulously fashioned using the finest veneers and natural finishes, ranging from opulent gold or platinum leaf to the inkiest black squid ink. These extraordinary works possess an ageless quality that allows them to seamlessly inhabit diverse environments, whether the most modern or classically traditional. The doors of the exquisite Ethereal drink cabinet are crafted from the ethereal material and elegantly slide open in unison, unveiling a meticulously laminated sycamore cabinet. This space is perfect for storing your preferred beverages and glassware. Below, a functional yet visually stunning bar awaits, designed for effortless drink pouring and mixing.
'Dime' by Splinterworks
Dime is an innovative wall-mounted cabinet by Splinterworks. When closed, the cabinet takes on a semi-spherical form, adorned with artistic segments that exhibit a graceful and rhythmic pattern. The edges of the walnut panels are gracefully accented by the gentle undulations of ripple sycamore veneer, accentuating their shape as the curved sections shift. Dime gracefully unfolds as its segments retract uniformly, gradually unveiling its true purpose as a sophisticated liquor cabinet.
Splinterworks has meticulously crafted Dime to cater to various client specifications, offering a range of materials, sizes, and functionalities. Notably, a bespoke Dime cabinet was exclusively designed for a superyacht, mounted upon a mirrored backdrop, conjuring the illusion of a complete globe suspended in space. Another customized iteration of the Dime Cabinet showcases a smaller version adorned with a meticulously hand-machined dappled texture on its surface. This particular Dime has found its purpose as a refined whiskey bar.
'Leno Bar' by Artisan
Leno Bar Storage combines the timeless allure and sensibility of timber with a contemporary aesthetic and impeccable craftsmanship. It creates a multi-sensory pleasure to feel, touch, and look at the gentle curves – in any wood finish. Supported by a slender metal base, this impressive piece has an aura of sophistication and lightness. The Leno Bar offers versatile internal storage options, including a small drawer and a shelf.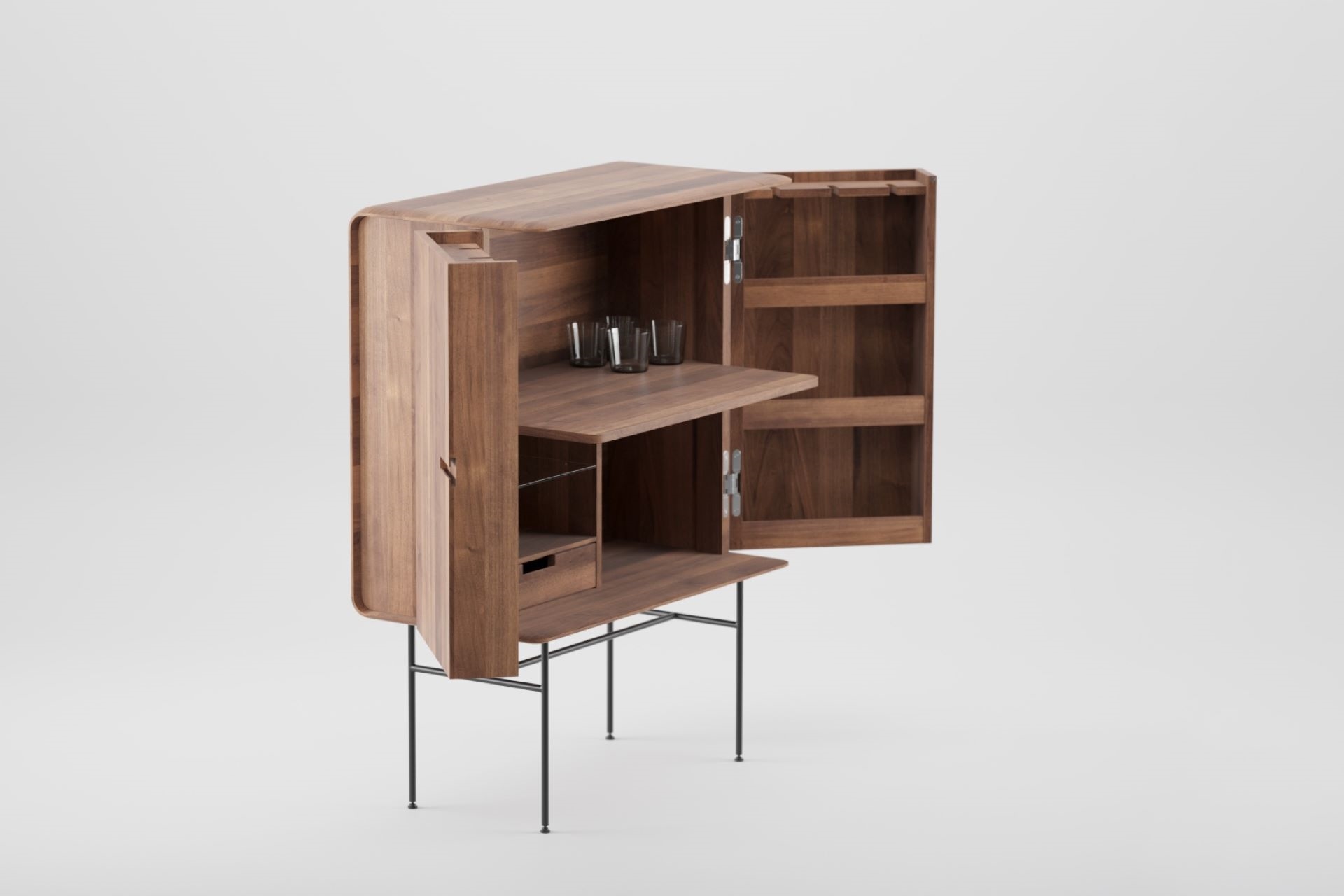 It comes in various wood finish choices, with oak and walnut being the most sought-after, and is offered in two different sizes to suit your needs. Artisan remains committed to sustainability by sourcing solid wood from renewable resources and employing eco-friendly materials for treatment. Natural oils and wax highlight the wood's luxurious and organic grain, allowing it to breathe naturally.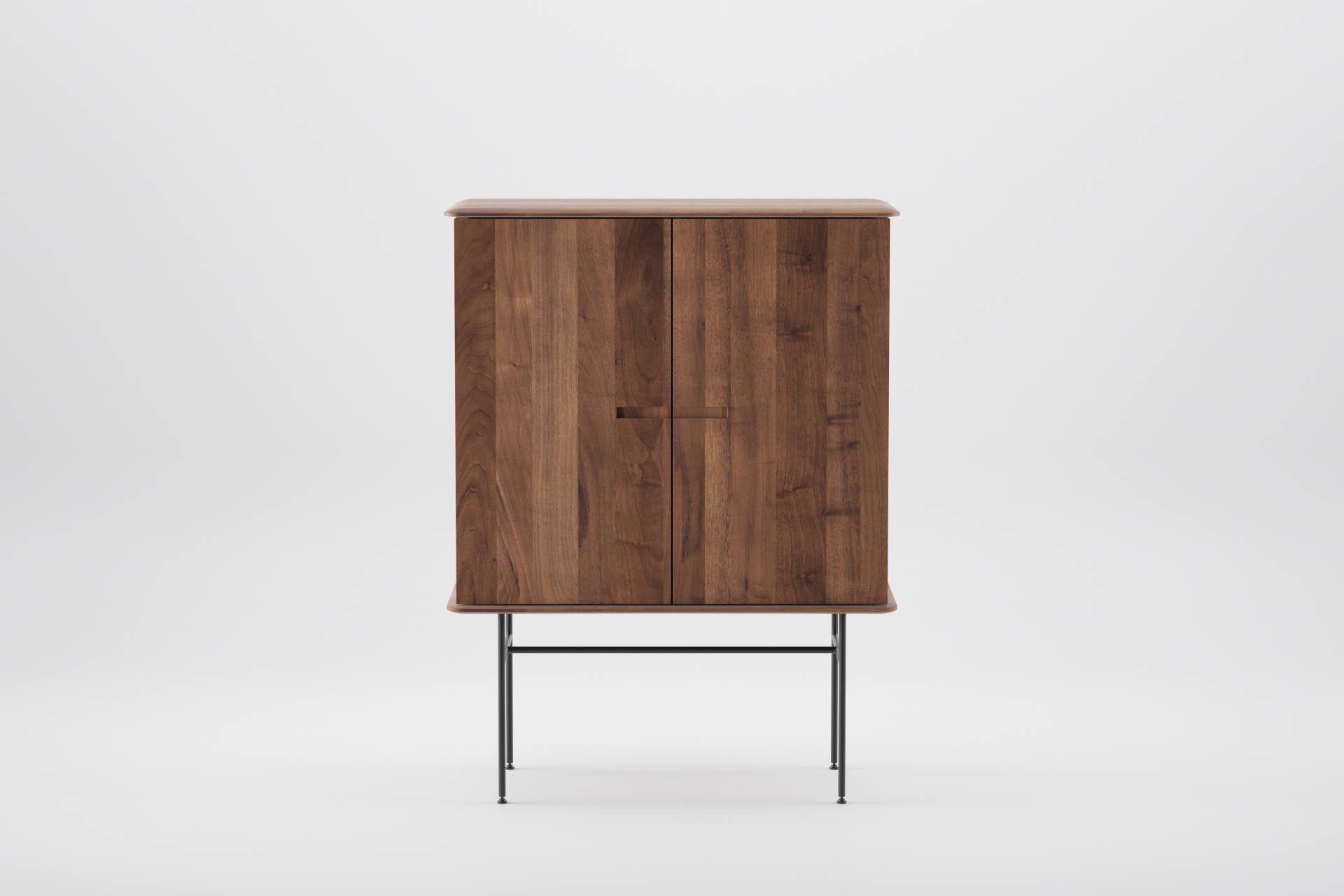 Text Ivana Nedoklan
Photos CellArt, Jake Phipps, Boca Do Lobo, Marc Fish, Splinterworks & Artisan