As the head coach of the Croatia national football team, Zlatko Dalić is the person responsible for the greatest success in the history of Croatian team sports
Zlatko Dalić enjoys a mission impossible. Nine years ago he embarked on a journey into the unknown. In Saudi Arabia, he became the coach of Al-Faisaly, a new team in the Saudi Professional League. In less than two years the club achieved the greatest successes in its history, and Zlatko Dalić was named Coach of the Year in the Saudi Professional League.
Croatia National Football Team in Russia 2018
Over the following seasons, he won numerous trophies and became the unofficial football king of that part of Asia by leading some of the most popular clubs in the Middle East – Saudi Arabia's Al-Hilal and UAE's Al-Aina. Mission Impossible Pt. 2: on October 7, 2017, Zlatko Dalić took over the head coach position within the Croatian national football team. Only two days ahead of the key qualifying matches for Ukraine 'the Blazers' were nothing but a paper tiger. Brilliant players who played in leading European clubs, were just an average team struggling against significantly weaker teams. With two goals by Kramarić, Croatia made it through Kiev, and Dalić went through his first Mundial purgatory.
The team triumphed over Greece in two matches in the playoff rounds, securing a place in the World Cup in Russia. Zlatko Dalić was given the piece he needed to finish the puzzle. Then the summer of 2018 happened. The summer of dreams. Croatia beat Nigeria, Argentina, Iceland, Denmark, Russia and England. Winning the World Cup silver trophy became the biggest success of Croatian team sports in history. Croatia celebrated for days, and once again sport showed just how powerful it really is. Almost one year after the finals in Moscow, Zlatko Dalić is still as booked as a rock star. Promoting his book 'Russia of Our Dreams' across Croatia has enabled him to re-experience the Russian glory days.
The Croatian players recognized in me a man who is worth the effort because he would help them achieve great results. Great results were possible because they acted together, said Zlatko Dalić
After Argentina They Became Lions
When we got back in time, the seventh of October was crucial to the whole story. You were made coach of a team burdened by the past whose outlook, in spite of consisting of brilliant individual players, was not good. Had you given this any consideration before taking over the job?
No, because if I had, I might not have taken the job. When I was called by the people of the Alliance, I reacted emotionally because I always wanted to be the coach of the Croatian football team. I knew I wanted it and I knew I had what it takes to do it. At that point, I did not care about all the negativity surrounding the players, national team, Alliance, football… I only cared about creating a positive shift. There were only two days left until the match with Ukraine, so all I thought about was making it through Kiev. Everything else at that point was irrelevant.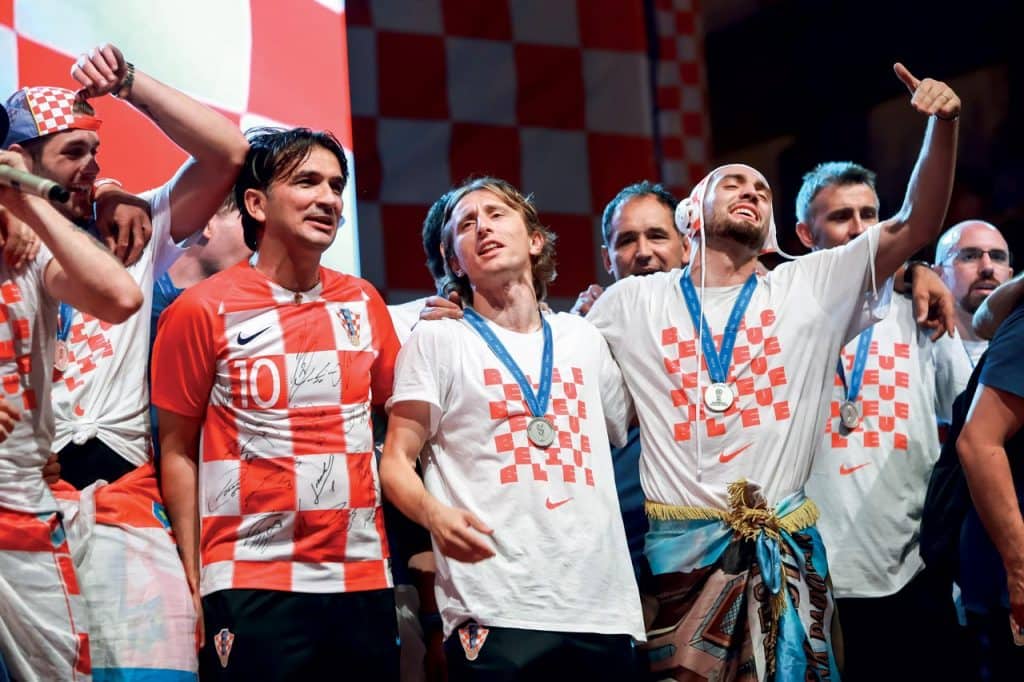 You mentioned the crucial 48 hours ahead of Kiev. The boys won the match 2:0. Using a managerial term, you stopped a brand from going under. Which tactics did the trick, and we're not referring to football?
The goals that I determined were the following: team harmony and creating community for a higher purpose. This higher purpose was moving to the next round. I had individual conversations with each player to see what suited them best. People need talking to, no computer program can simulate that. In social management, the crucial component is social intelligence. If you lead a group of people, they need to believe that you are the right person to take them to the finish line. Sounds simple, but the winning mentality is one of the most important things in high-level sports. Winning against Nigeria opened their eyes, and after Argentina they became lions. In the end, they were the ones pushing me forward.
Working with Luka Modrić
Most Croatian players like Luka Modrić or Ivan Rakitić are members of major European clubs. How can you deal with people who have worked with the likes of Mourinho, Guardiola, Ancelotti, Zidane and many other great coaches in their careers? When you work in a club, the relationship between players and coaches develops throughout the season, and when you're coaching a national team, you only get a few weeks to fine-tune the orchestra…
After the tour of America, I made a dangerous statement for myself, that coaches are not the only ones responsible for everything. I wanted to encourage them to think. These players did not need someone who would teach them about football, with all of these coaches they played it at the top level, but they needed a man who would give them confidence in critical moments, who would listen to them when it was hard, they needed someone they could trust. Of course, if you analyse all the coaches of our national team, you can end up feeling awestruck, but I decided to follow my own path. I was consistent and self-confident. The players recognized in me a man who is worth the effort because he would help them achieve great results. Great results were possible because they acted together. The best indicator of just how well they got along was the dinner after we came to Zagreb. Usually, the players scatter after returning from a tournament, and this time everyone came. They wanted to experience these powerful emotions one more time.
Each training is a new motivation. Sports is a job in which you cannot live on old glory alone, explained Zlatko Dalić
Based on your description, you were like a father to them…
The team is like a family. Someone is a mom, someone is a dad, someone a grandma who will spoil you, and someone is the younger brother. I was always calm, there was no shouting, I always waited five minutes in the half-time for the players to recover. While they are still feeling the adrenaline because of the game, while they are still angry, overwhelmed, there's no point in talking. Only when they entered their comfort zone did the analysis begin. We didn't talk about what happened as much as we talked about what needed to be done in the rest of the game or how we can continue playing. I brought them peace of mind.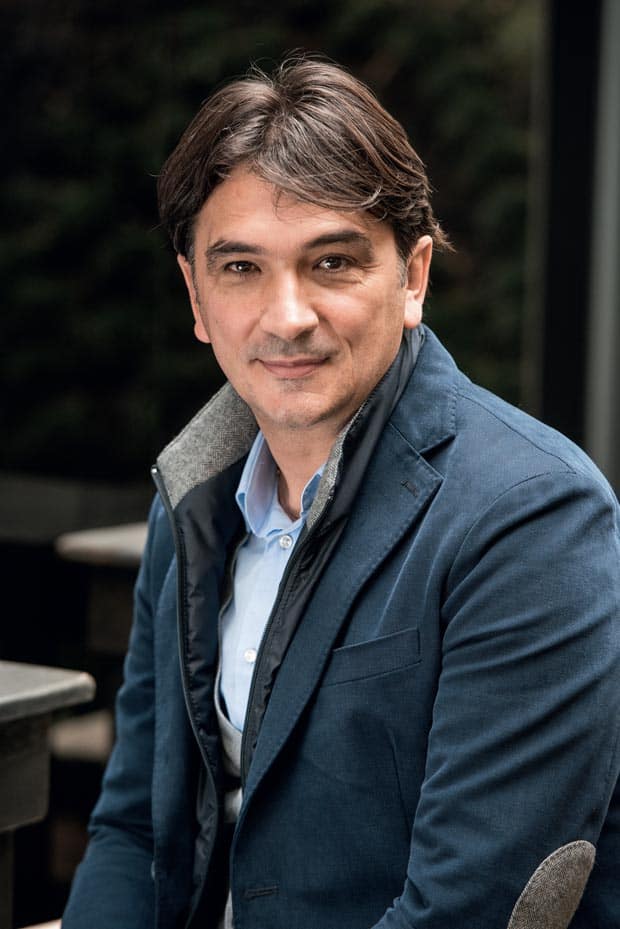 The silver trophy in Russia has become synonymous with Croatian success. And we're not just talking about sports. According to some estimates, during the championship, 60 billion impressions of Croatia were created.
Sports is an immensely powerful promotional instrument. Croatia is a nuclear powerhouse in that sense. I do not want to list all of the top athletes we have, because I might leave someone out inadvertently, and I don't want to offend anyone. More than 80 percent of the world cheered for us during the Mundial. The honeymoon in Russia, the receptions, the positive energy are true indicators of what Croatia needs to be like. Happy, unique, united and emotional. Going from the airport to Ban Jelačić Square took the same amount of time a flight to America would take. These images will stay with me during my entire life, and I will always remember them when it is difficult or when I need to motivate myself.
You have achieved the dream of leading the Croatian national team. Do you have any other football objectives?
Each training is a new motivation. Sports is a job in which you cannot live on old glory alone. I'd like to get a chance at a good club from the Big Five. And then slowly step back and get a boat. I do not intend to die on the bench. The job becomes too stressful when you reach a certain age.
You mentioned a boat, which is a great topic to end your interview with Yachts with…
I love the water and the sea. I spent my childhood at the seaside, and today I feel the most relaxed in my cottage on the Drava. For a long time, I did not have time for a real vacation because the preparations for the new season started in June. When everyone was on the beach, I was on the pitch. Only when I got back from the Emirate a few years ago did I manage to get some rest in the period when we normally go on vacation here in Croatia. And then I bought a boat because I wanted to experience that as well. I passed all the tests and started learning slowly. Both on my own and with friends. At first, I took short trips and sailed around Pag, but now I've made it all the way to Brač. I have a lot to learn about sailing and boats, but that's the type of vacation that I like. A quiet bay with my family where we have our little private universe.
Photos Damil Kalogjera & Shutterstock.com