Each Argola textile yacht design is a high-quality, sophisticated, and luxurious piece of design of the highest standard
Innovative technical solutions, the finest exclusive materials, and a new look are important attributes of each boat, so creativity and personalisation are the driving forces behind every Argola textile yacht design and all projects. Having been in the business for 23 years, the company has the knowledge and experience to turn clients' every wish into reality.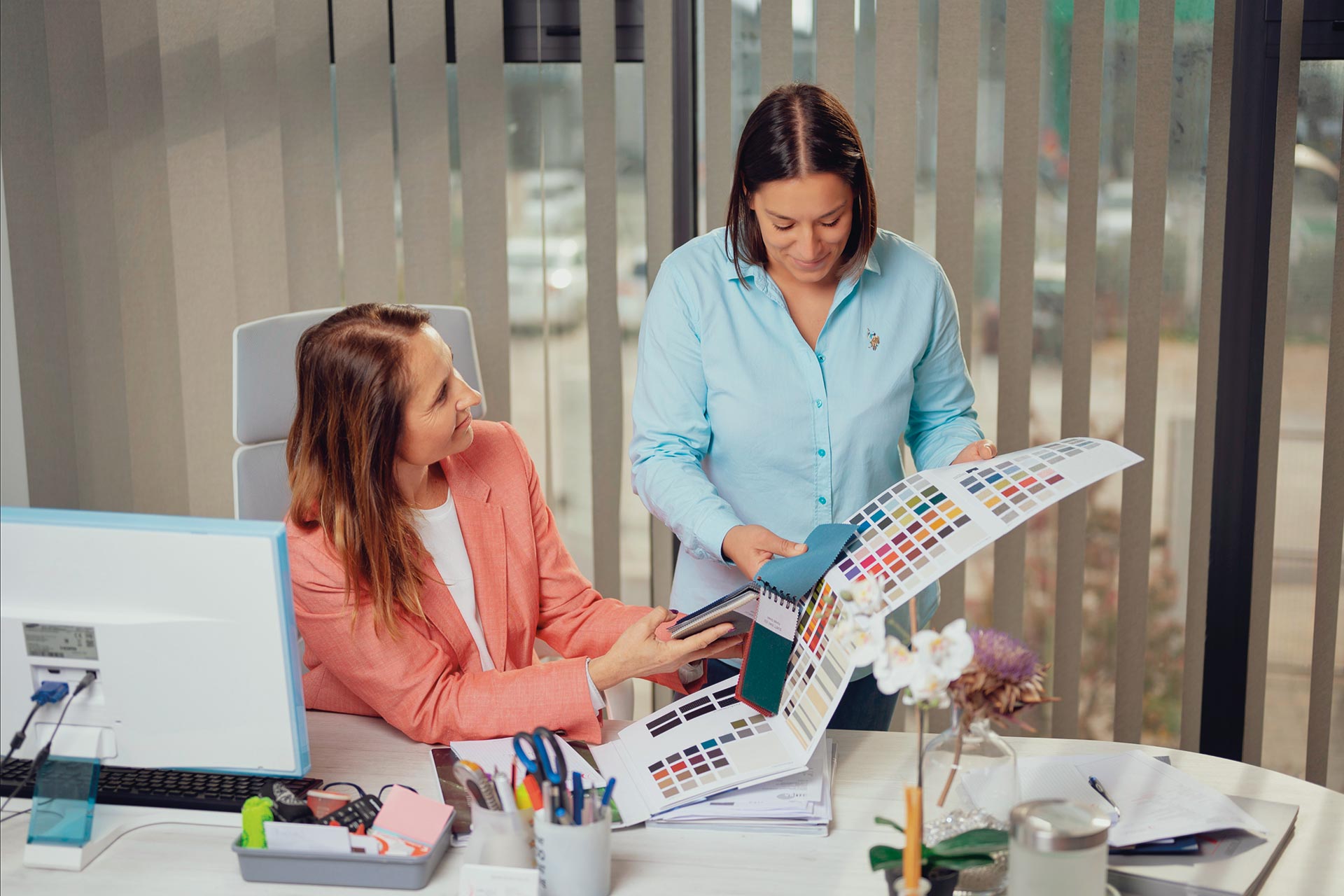 Argola has prestigious Croatian Quality label
It all began way back in 2001, with the owner's hardworking hands, his experience, and vision for the future. The company moved into their own space and production facility in 2009, after a long and arduous journey, a lot of hard work and investment, reminisce owners Zdravko Tokić and Nikolina Morožin Tokić; but the vision to become the best in their industry never disappeared.
Argola Textile Yacht Design is the only Croatian company in the nautical industry that holds the prestigious Croatian Quality label, awarded only to products and services of the highest quality. Their commitment to quality has earned them numerous certificates, and strict product control has been performed in accordance with ISO standards, including the 9001 quality system, since 2009. In 2019, standards 14001 for environmental protection and 45001 for occupational health and safety were added.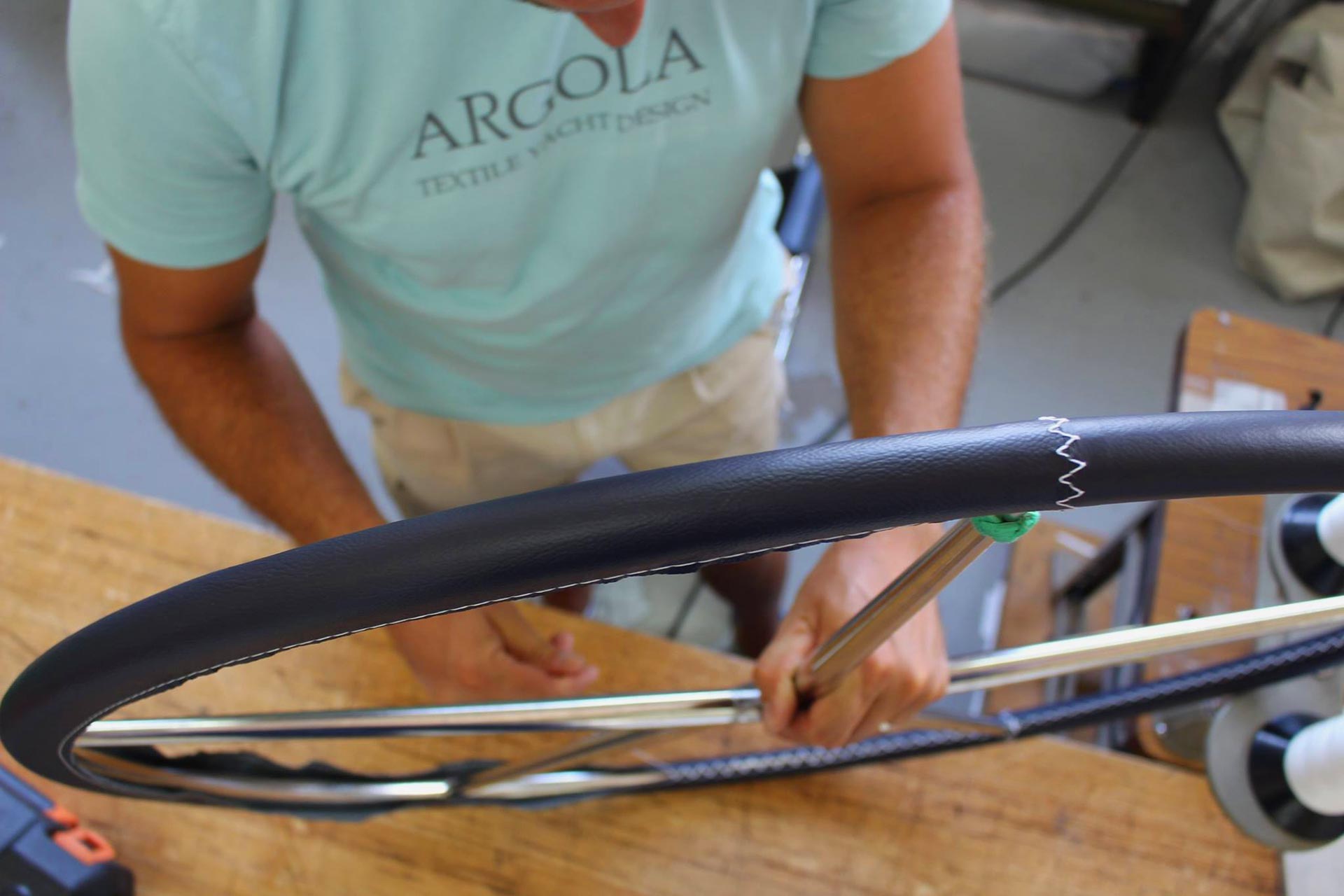 The brand's strength is the know-how passed on inside the company, with 20 qualified experts taking care of clients' needs. Their comprehensive solutions start with a sketch and selection of material, and, regardless of the client's location, they take all the measurements personally to make sure that everything fits perfectly.
Highest quality service and custom-made products
Special attention is given to the quality and yacht design, so they cooperate with some of the best textile manufacturing companies in the world, which have also recognised the high standard of their products and services, so Argola gets samples from new lines and collections without having to ask.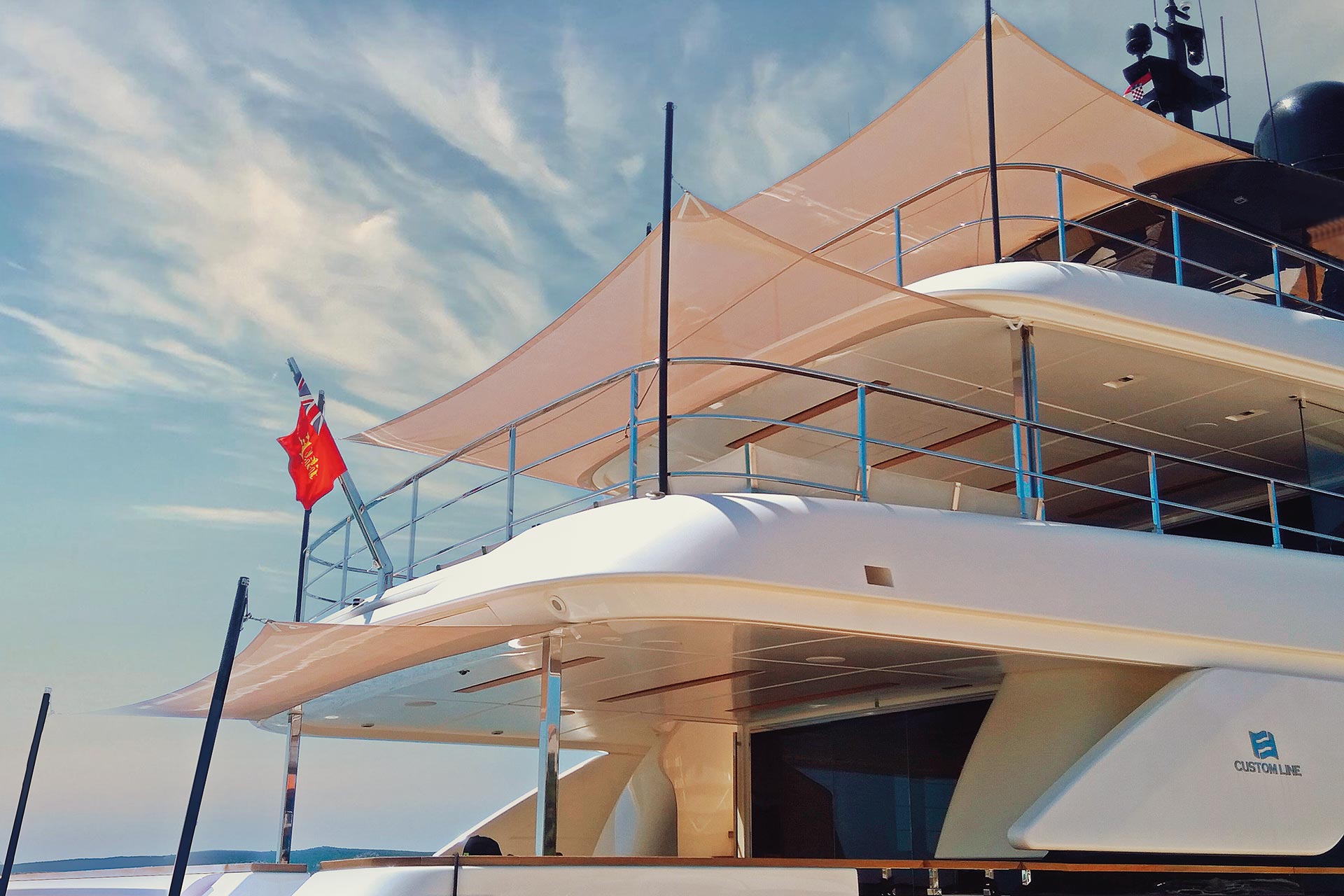 Their mission is to create the perfect blend of inspiring materials, world-class quality and timeless exterior and interior luxury design, to provide the end user with outstanding yacht textiles with maximum functionality. Their clients are owners of private yachts, sailboats and catamarans with an average length of 30 to 50 meters, which they say are increasingly present in Croatia.
The client selects the color, structure and design, and Argola's consulting team guides them through the entire project with their expertize
Carefully designed and custom-made by hand, their products are created at their state-of-the-art, 600 m2 factory, with the aim of providing both protection and an elegant and beautiful space. 'Be it exterior or interior design, every space is unique, and different clients require a different approach, both in terms of creativity and functionality, which makes our work more challenging and interesting, and each client special,' says Nikolina.
Use of renowned global textile brands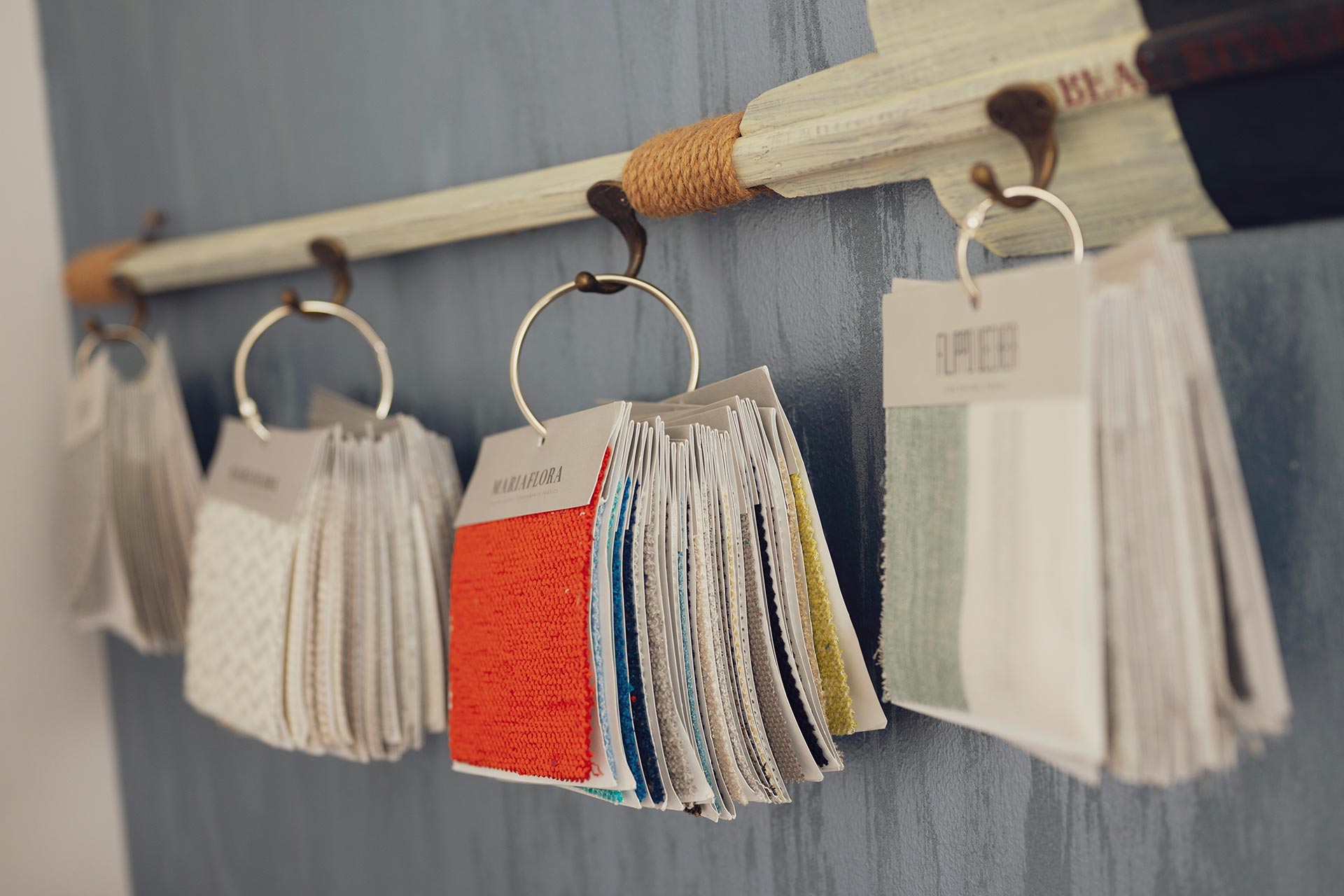 The design and yacht textile development, in addition to creating technical solutions, pays special attention to the quality and design of materials, as well as trends in the yachting industry. They only choose from the best fabric makers, renowned global brands and designers, and their selection of fabrics, samples, and decor, as well as their professional knowledge, are here to make every client's dreams a reality.
Their aim is to offer complete solutions, so in addition to awnings and cushions for indoor and outdoor use, Argola also makes mattresses for boats, custom-made bedding, carpets, drapes, tableware and other luxury accessories
Among their favorite partners are some of the most prestigious brands in the industry; Sunbrella, Serge Ferrari, Mariaflora, Spradling, Pierre Frey, Ralph Lauren and Christian Lacroix. The latest trend available is customized natural leather, a material that offers the best protection against unfavorable outdoor conditions, processed by hand, which allows it to be made in whatever color, pattern and texture the client wants.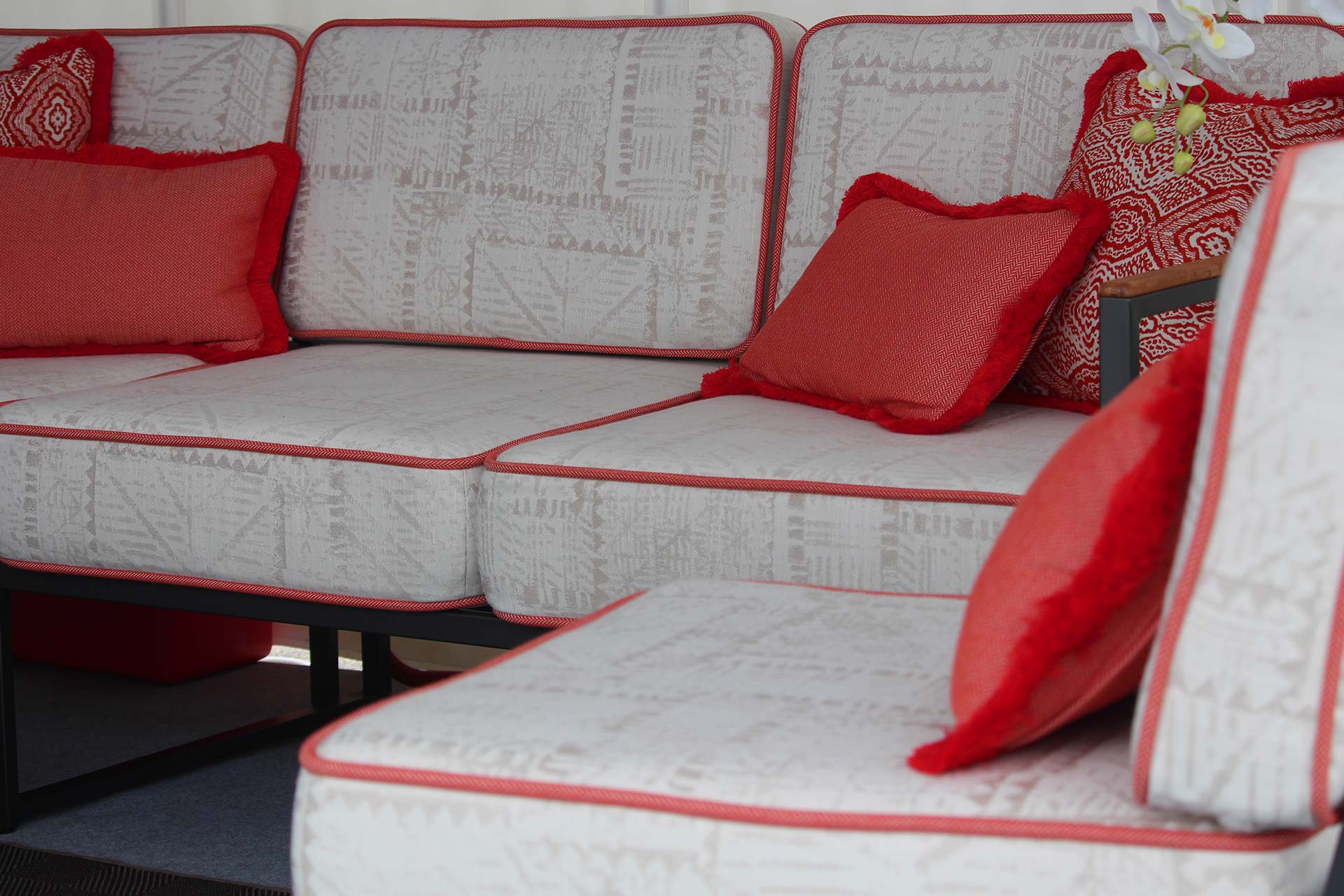 'Among other things, we work with Jeanneau dealers, we work on their series of sailboats or motor yachts of all lengths, and our clients can select original awnings, shades, or cushions from the factory or our design,' adds Nikolina.
Argola works with 3D technology
At Argola Textile Yacht Design, great consideration is also given to initial and ongoing employee education, as well as the process of discovering and mastering new techniques. For example, 3D technology was introduced in their production process in 2017, which not only led to quicker distribution and a greater level of sustainability but also created a new vision for business in textile design and opened the door into the world of mega and superyachts.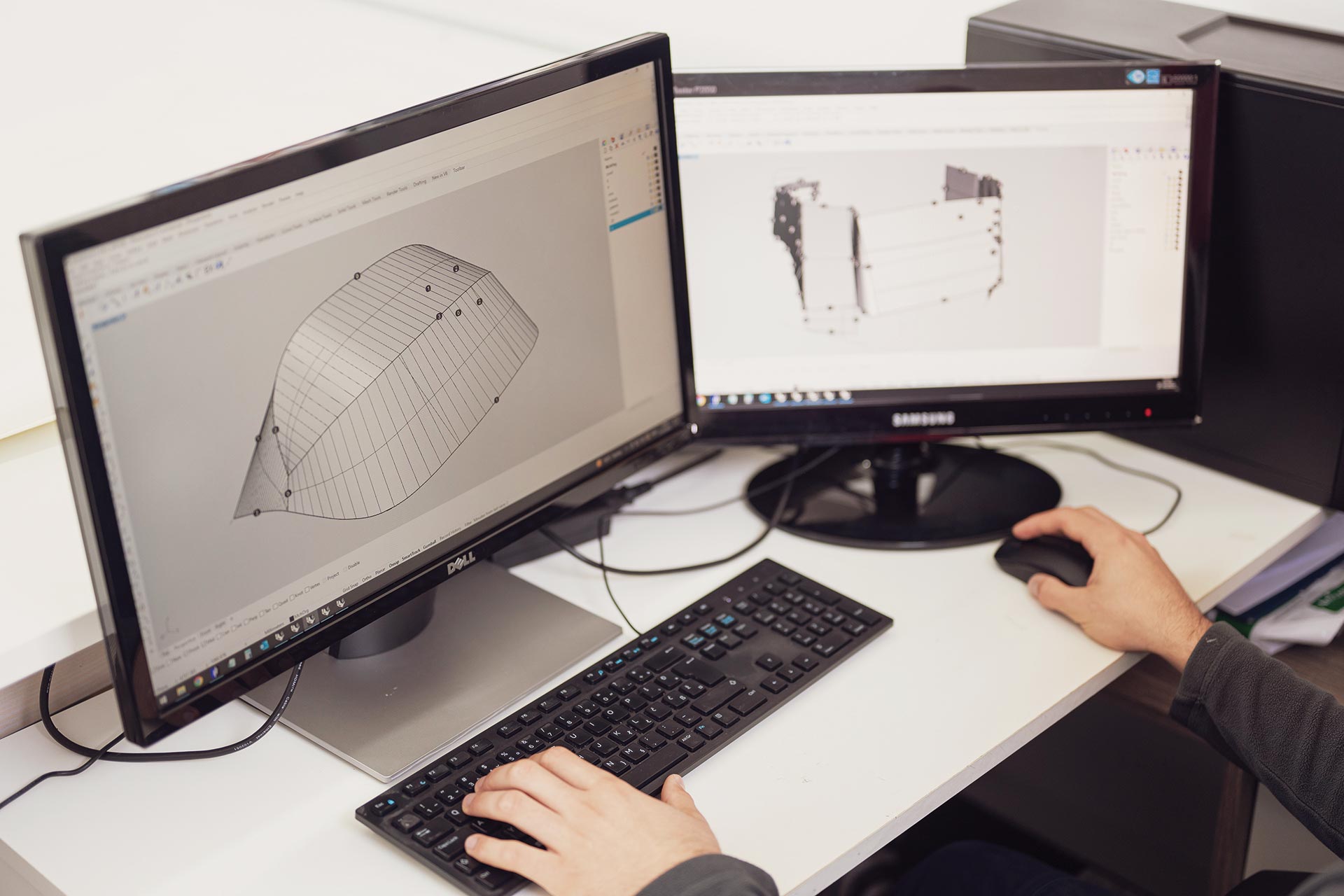 Since then, the company has created an enviable project portfolio in cooperation with shipyards, designers and private clients, leaving a distinctive signature on each product, and they have also collaborated with all marinas in the Adriatic, to mutual satisfaction.
'Final touches are what make every space unique, and we really considered everything and connected everything. As we design and make custom-made nautical mattresses, we decided to add to our catalog bedding that will fit those mattresses, knowing they are not standard sizes. Our clients are delighted when they read the label and see the bedding has been washed, ironed and is ready for immediate use,' commented Nikolina.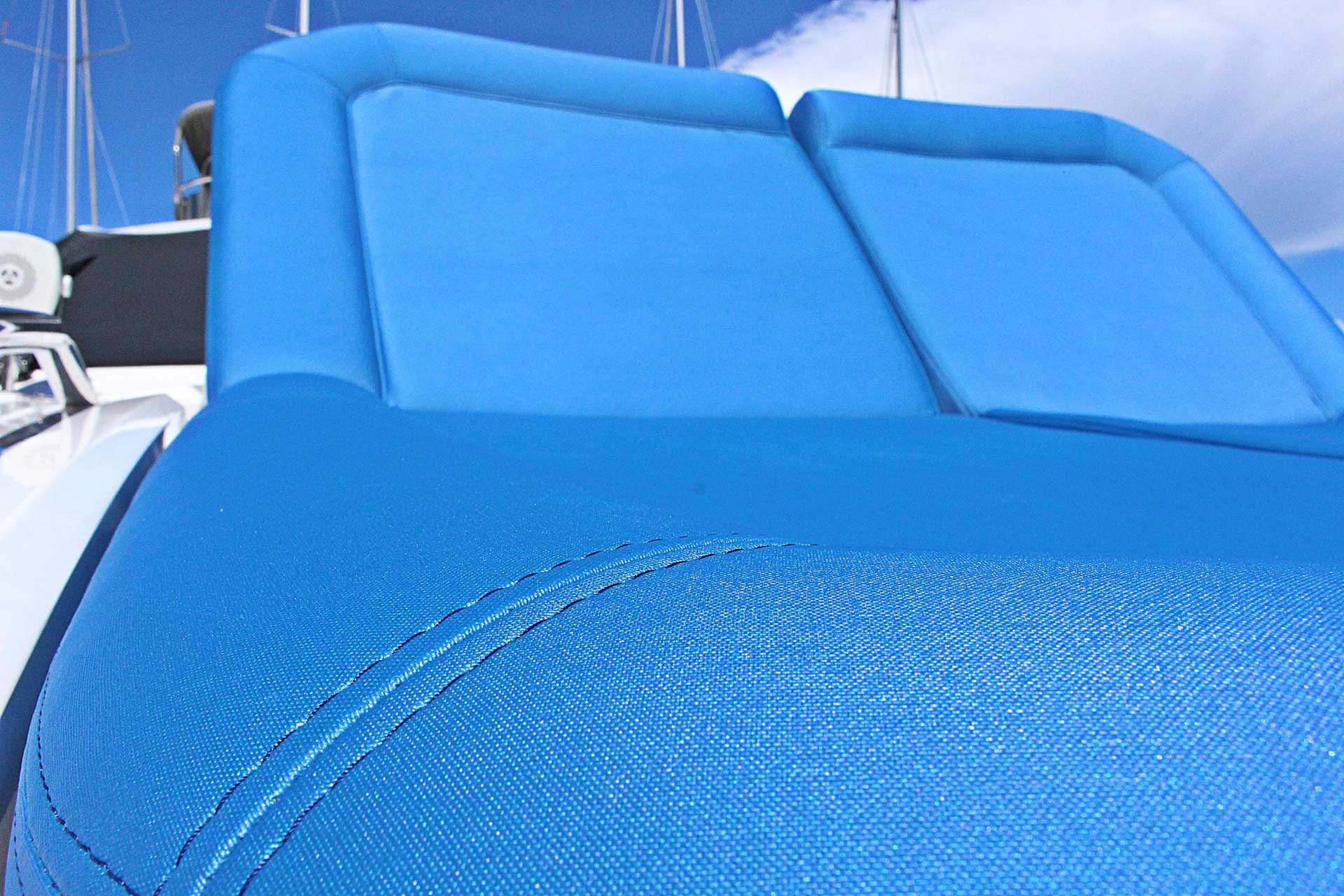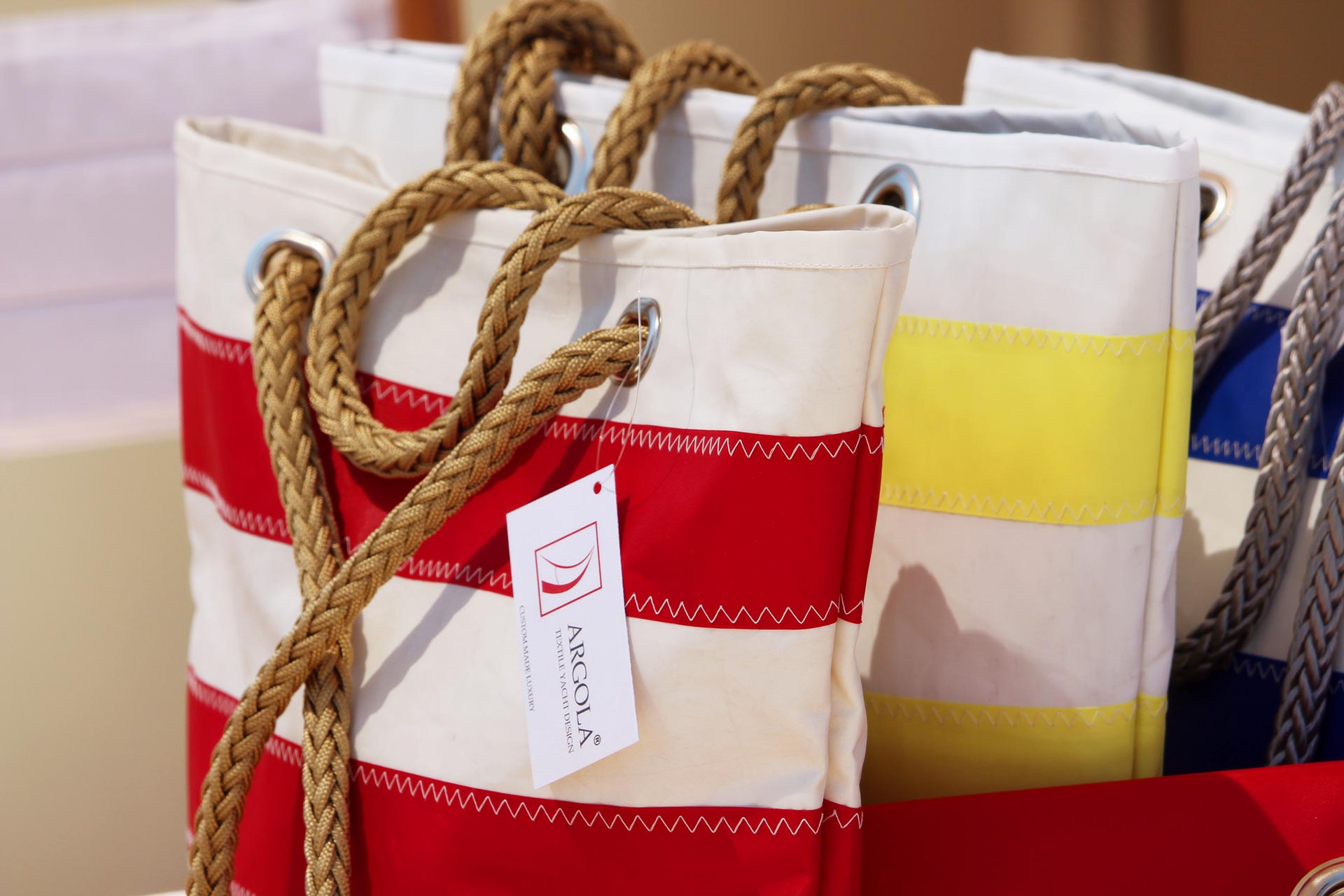 Numerous projects and collaborations have allowed the company to expand their textile catalog from yachts to villas, as many of their clients want the same quality and prestige in their homes.
The unique combination of sail materials and acrylic in environmentally conscious bags made from production leftovers and used sails has resulted in a brand product that ships throughout Europe – Argola Sea Bag
Committed to offering contemporary solutions, design, teamwork and after-sales service, the company proves that it wants its product to make each client happy as long as possible. Anything you imagine can be created for the interior or exterior of your yacht or villa, and Argola's experts are there to guide you through the entire process.
Enjoy their new 2023 lookbook.
Photos & video Argola Textile Yacht Design