Created in 1957, the Jeanneau shipyard has designed, produced and sold a wide range of outboard and inboard powerboats, sailboats and yachts on the international market
The story of Jeanneau's beginnings reveals the spirit and enthusiasm of one man, and everything that springs from such creative vitality. Henri Jeanneau was a salesman in his parents' hardware shop in Les Herbiers and he loved anything to do with speed, motorbikes and airplanes. In 1957 he builds his first own wooden boat and enters the 'Paris 6 hours' event. He drove round a marker in the lead and this first result increased his enthusiasm. Boat building was to become his profession.
In late 1957 he convinced his friend Michel Rabier to created the Hall Nautique de l'Ouest. Back then, you needed little more than a sign on the front – a few tools and an efficient, talented, hard-working man inside to start up business and build a reputation. In 1960, the small company moved to the Avenue des Sables – which is still the company headquarters today – and with this assumed the name Jeanneau.
They went from building one boat per month to two per week: small open dinghies Le Sport, l'Océane, and many other models made entirely of wood and driven by enough power to race and win out on the water on Sundays. Everything was to speed up when Jeanneau molded first GRP hull on a wooden matrix in secret. It was the end of the early days and the beginning of a new era for the Jeanneau boatyard.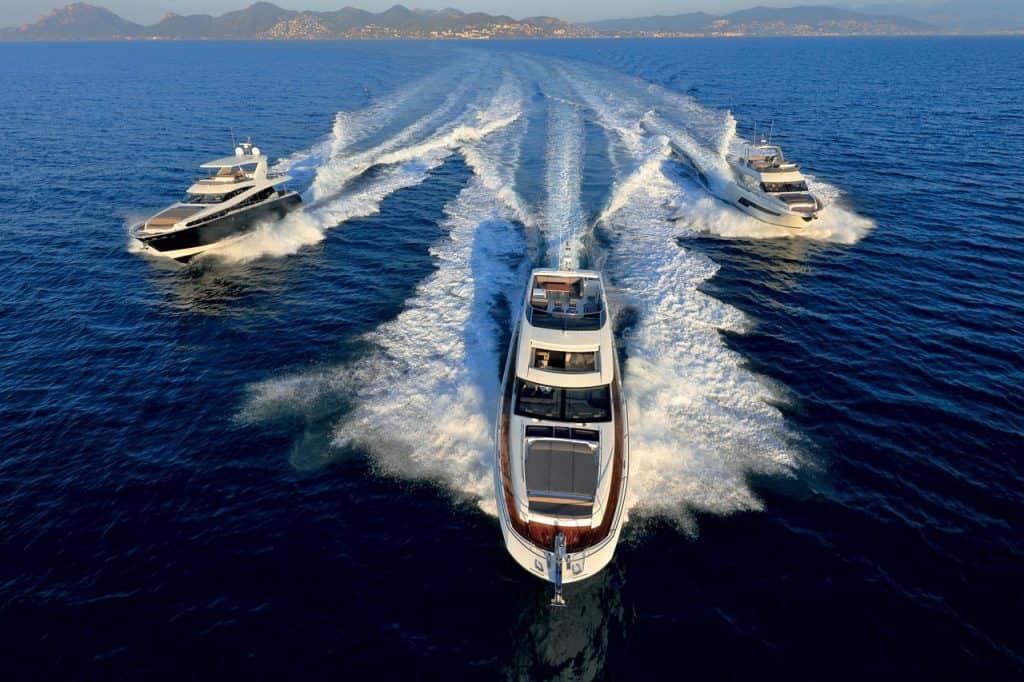 Sailboat's adventure starts in 1965 with the Alizé. Love Love, Sangria, Sun Fizz will continue to create the myth. The Sun Fizz was launched in 1981. Marrying habitability, comfort and elegance, it also had everything to satisfy more demanding sailors: a deck plan making maneuvers easy and extra power for fast cruising. Launched in 1989, the Sun Odyssey embodies perfection in the history of sailing at Jeanneau.
Designed for family cruising, its successive generations have remained elegant, versatile and reassuring, while increasing the amount of comfort and innovations on board. The Sun Fast has become an international benchmark in ocean racing. Since 2008, the Sun Fast 3200 is a formidable single-handed and doublehanded racer. The Sun Fast 3600 has made a name for herself in the largest offshore races. The Jeanneau Yacht line started in 2010 from the drawing board of prodigious designers Philippe Briand and Andrew Winch.
In 2013, Jeanneau took the world by surprise by building the first ever 60-foot production yacht which remains the best-selling yacht in its category. The Jeanneau 64 is a daring challenge made possible by the loyalty of Jeanneau customers. Jeanneau powerboats have inherited the brand's historical know-how and their pioneering spirit and they are now considered a benchmark. In 1972, the America was 11 meters long and had incredibly spacious living areas and a high level of comfort on board.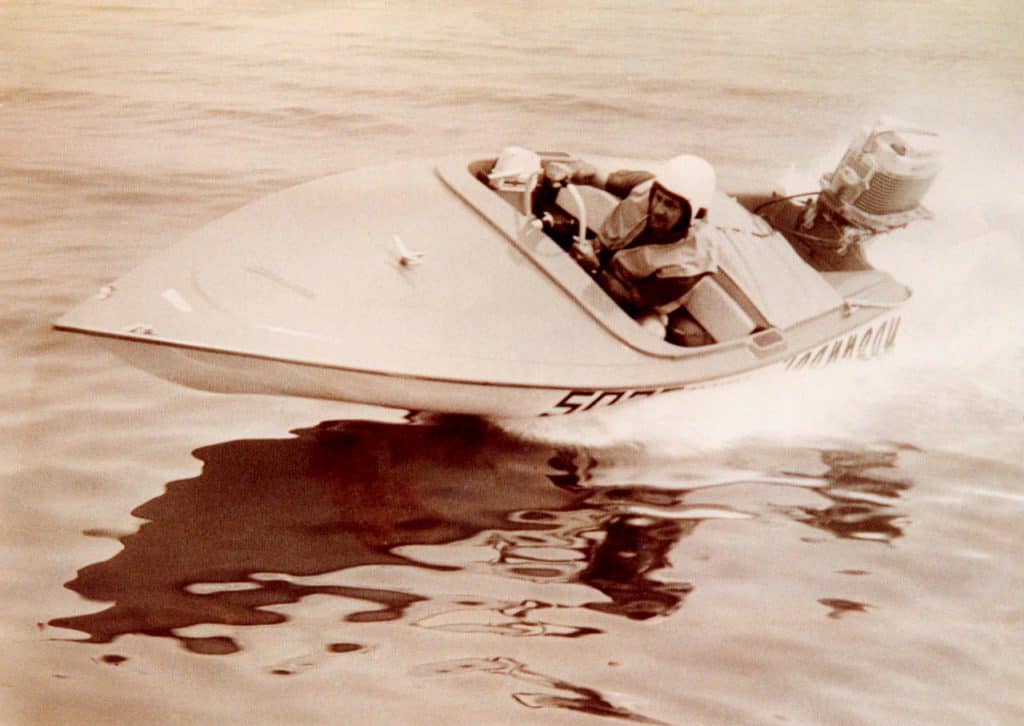 Cap Camarat in 1980 became a legend because of the robust prototype that was used for the Nyamey-Bamako rally. The Cap Camarat led the open outboard market in Europe thanks to the development of innovative concepts for each new model. Famous successor to the very prosperous Esteou range of fishing boats, the Merry Fisher outboard now comes in two lines, one for cruising and the other for fishing. A real distillation of Jeanneau's know-how, the Merry Fisher has a way of winning an owner's trust and revealing an appetite for far-off places. It is often the first step before a NC or Prestige.
Jeanneau's fast and sporty family powerboat Leader was popular in the 1980s. The huge international success of the Leader 650 was not just a passing fad: with a classic design, this thirtyyear-old is still much sought after today. The NC was launched in 2011 and remains a boat with no equivalent on the market. Its innovative concept successfully blends a distillation of the best of Scandinavian and Mediterranean trends.
With a spacious flybridge and fitted with an economical traditional shaftdrive transmission, the Velasco range launched in 2014 is perfect for smooth safe cruising. Towards the end of the 1980s, Jeanneau's powerboats rode the European seas, but, to position themselves in the increasingly global leisure boat market, Jeanneau had to design bigger, more comfortable and more luxurious boats – in one word, prestigious!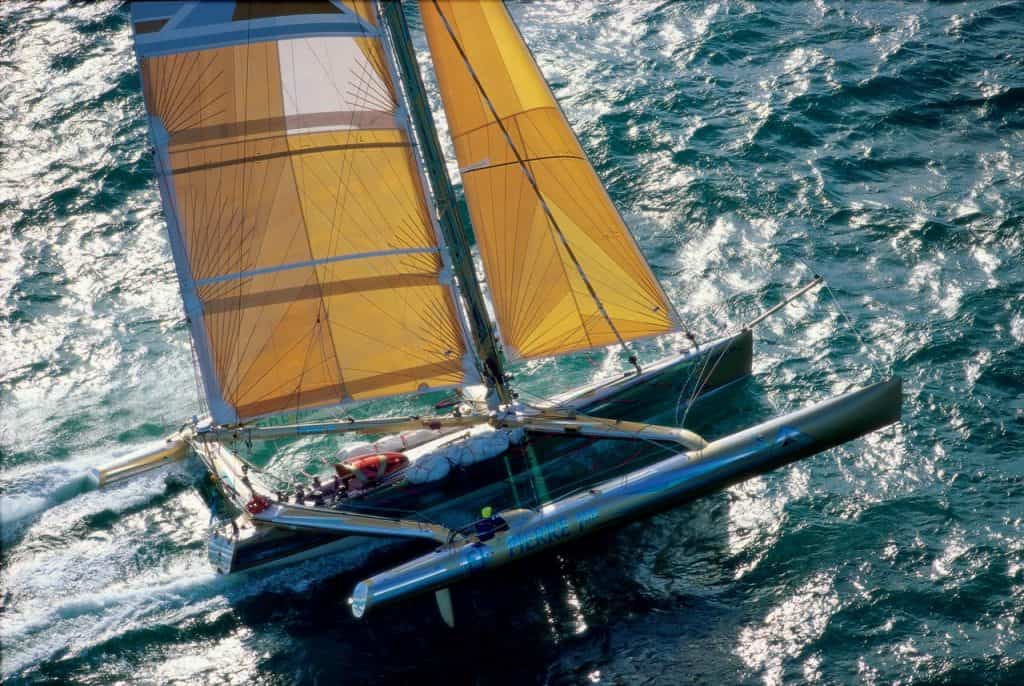 This foray into a new world required outside inspiration. They automatically looked to Italy and getting to know the designer Vittorio Garroni was pivotal. In late 1989, Jeanneau surprised everyone when they show the first Prestige 41 Open. Her streamlined hull retained the seafaring qualities that are the very essence of Jeanneau, but the style was given a makeover.
In 1999, the Prestige 36 set the standard for a new range that promised the best. In ten years the motor yacht and luxury standards had progressed, but this new powerboat by Jeanneau anticipated the coming trends: the Prestige 36 flybridge has a single level interior, is exceptionally-well soundproofed inside and makes excellent use of space. In 2009, the range became a brand and took a huge leap forward in terms of size with the Prestige 60. With a high-performance hull and excellent sea-keeping qualities – Jeanneau's hallmark and legacy – the yacht's finesse set the standard of this new identity.
Prestige would have Italian elegance, the performance capacities of a French yachtsman, and be more habitable than any other powerboat of the same category. In 2010, the Prestige 500 was as innovative up on deck as it was unique in its interior layout. She was met with instant success. In 2012, Prestige decided to mark another milestone by launching the design of a 22-metre powerboat. This propelled the brand into the world of large yachts. In 2013, the first Prestige 750 had unique layout, the feeling of space and light, the luxury finishes and the choice of exterior design were an instant success. In addition to large hull strakes, for comfort and performance underway, the Prestige 680 from 2016 boasted a contemporary, luxurious and timeless design.
With pride and a great deal of respect, CEO Jean-Paul Chapeleau recalls close on 40 years of working with the company he has been managing since 2009. 'Celebrating our founding values is our raison d'être. I believe that we are each aware that we represent a part of this intangible wealth and that it is this that has forged the company's success. If I had to compare this wealth to a kilo in weight, there would be 300 grams of daring, 300 grams of aspiration, 200 grams of creativity and for the rest in equal proportions, ingenuity, respect, freedom, imagination and dreams. This amazing alchemy is behind our cohesion,' says Chapeleau.
With over 250,000 boats sailing across the world, a passionate family spirit has developed creating a bond between dealers, owners and partners and it is Jeanneau's hallmark. The 300 worldwide Jeanneau dealers in 80 countries are all keen sailors. They share their passion with their clients leaving their dreams, of family fun, pleasure and adventure. In 2018 Jeanneau is preparing to break new ground in the design of boats. With ten completely new features, it is the result of incredible team work: an excellent way to celebrate our 60th anniversary and to pay tribute to Henri Jeanneau.