Zadar vicinity hides untouched maritime region encompassing numerous islands, beaches and beautiful bays. This is a ticket to an intimate piece of paradise opening the world of peace and privacy, fine food and welcoming hosts
Zadar archipelago features indented coastline forming a unique phenomena consisting of more than a hundred islands and islets on a rather dense territory. It is hard to exclude the most magical ones. Each holds something exquisite, yet the most distinguishable would be: Dugi otok, Rava, Iž, Zverinac and Sestrun, Olib, Silba, Ist, Molat and Premuda. The furthest west point of Dugi otok harbours the most popular anchoring spot on this part of the Adriatic – the Pantera bay.
Islands near Zadar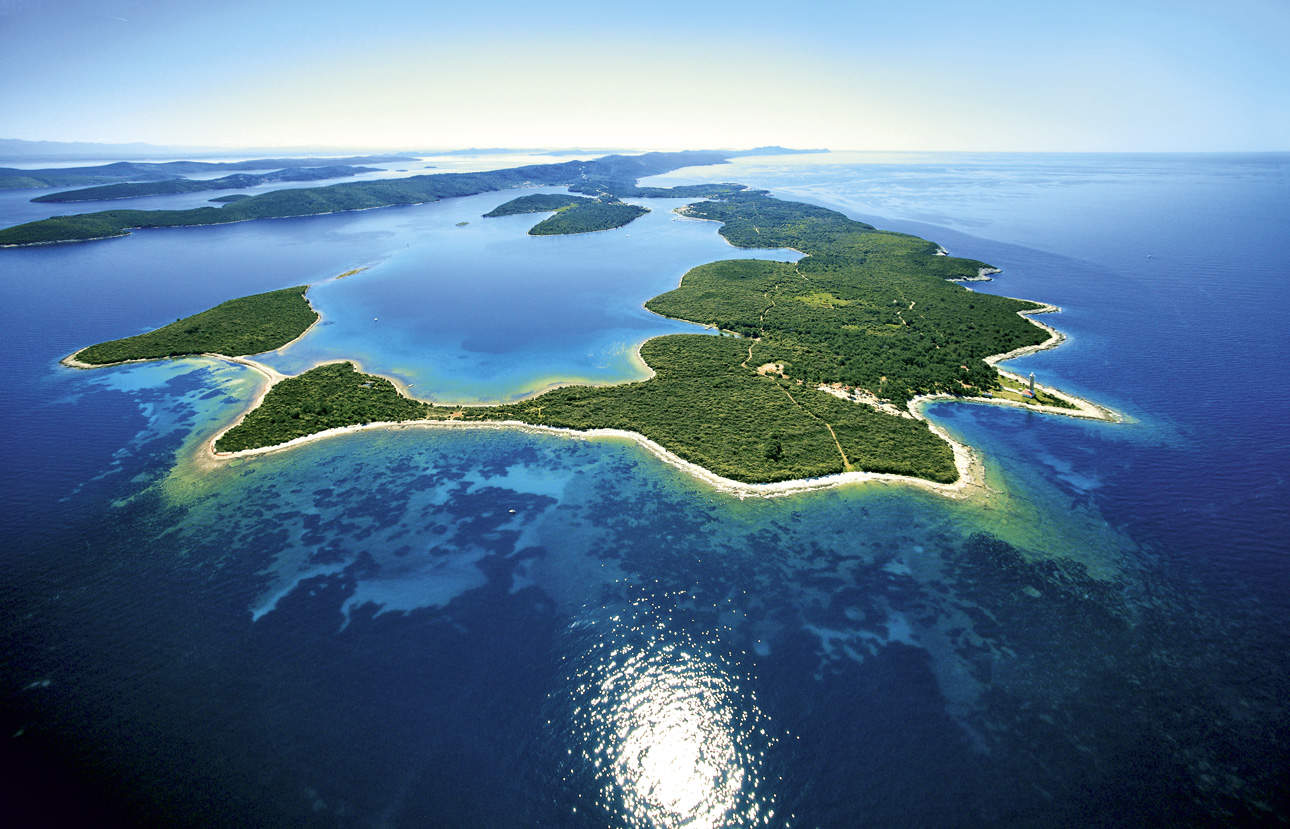 But our sailing course begins on land. Namely, after you fly in Zadar you reach the heart of Adriatic. Zemunik (Zadar) airport is only ten minutes away from the sea, i.e. Dogus Marina Dalmatia in Sukošan. On your way to the city or marina following only two curves, the downhill road offers panoramic view across the wide Zadar string of gems-islands stretching from Vrgada to Olib. The world unique sea organ, mesmerizing sunset, historical monuments all in one place – city of Zadar is definitely worth staying a day. When you get tired of the city hustle and bustle untie your boat, head towards west and let yourself go in undiscovered maritime space of Zadar archipelago.
Preko, only 3 nautical miles away from Zadar, furnishes an easy accessible daily excursion, thus combined with sipping cocktails at Preko sea promenade makes an excellent additional bonus to Zadar sightseeing tour. Or simply drop anchor in front of Preko next to islet Ošljak. Tie stern to shore and anchor bow. The boat is safe while you conquer the peak of this tiny islet and discover the monastery. The serenity seekers shall turn the steering wheel twenty degrees to the right and end up in Frnaže cove, 4,5 nm off Zadar. Frnaže is a traffic-free zone.
Ugljan Island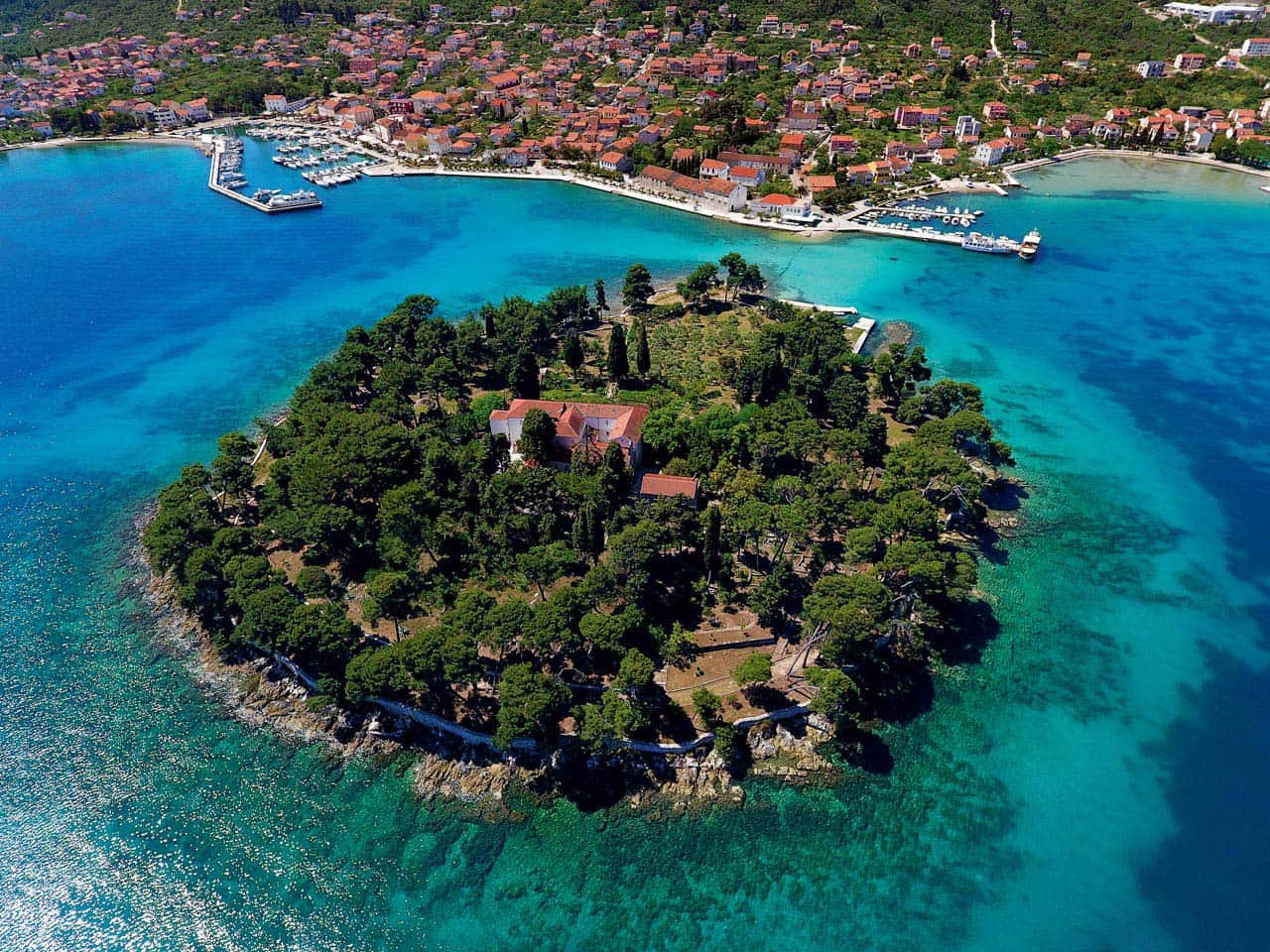 Its two deep bays offer protection from afternoon mistral at the same time presenting belvedere of the coastline- from Petrčane to Bibinje. Vela and Mala Frnaža bays, also sandy bays around Ugljan, symbolize favourite swimming resorts of the Zadar people. Rivanj in the background of Ugljan, though unprotected from bora, hides intact bays. Dobrinka cove is situated on the north side.
'Set foot' deep in the bay, moor stern and bow 'on all four' and take pleasure in an isolated beach many would 'kill for'. This is a great spot opening up possibilities of sailing towards ten different islands. Each of these pearls being unique and only 500 m apart.
This territory of the Zadar archipelago is rarely visited and still undiscovered for many sailing enthusiasts. We suggest a swim in a sandy bay Muline, at the tip of the island Ugljan, around 9 nm away from the city. Inhale sunset colours squeezing in the sky between islands Rivanj and Sestrunj. One can take a dip around islet Idula, especially appealing to scuba diving adventurers.
The opposite end of the island Ugljan, the south side, provides sandy bays Sabuša and Lamjana where one can enjoy a game of 'picigin' (five people standing in a sea circle and passing a small ball around without dropping it) with your friends with a view to Kornati, Lavdara and Dugi otok.
Dugi otok
When you sail away again, take the course towards Dugi otok, starting from NW towards W. The southwest part bosoms lighthouse Veli Rat and when bora sweeps the sky take pleasure in the vista of the Alps and Apennines. The same direction also brings visitors fond of this area – Italians.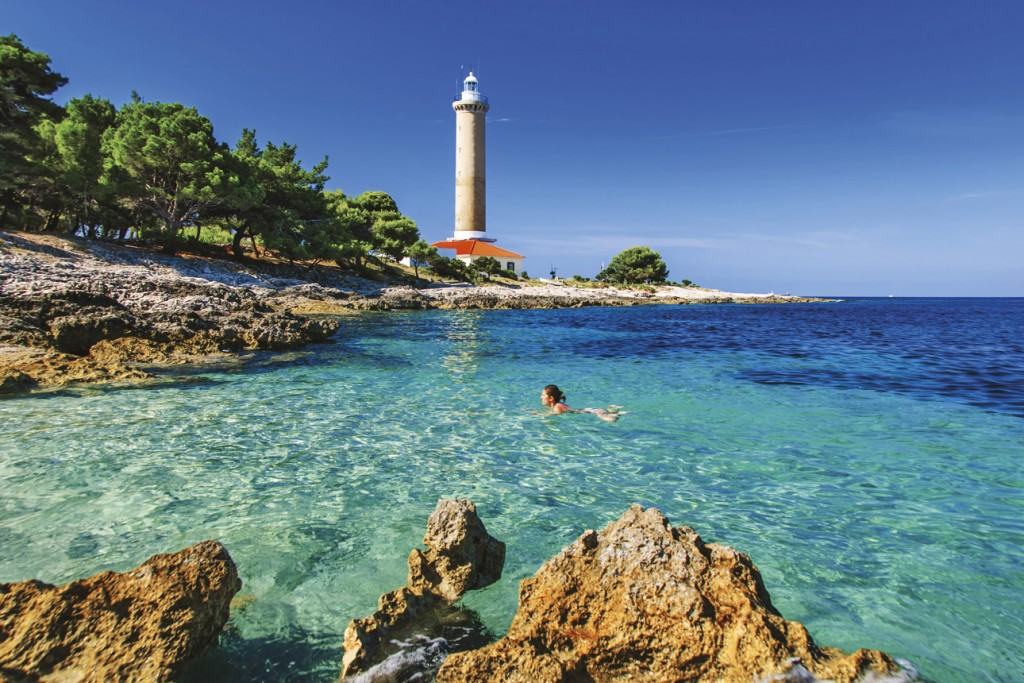 Between cape Suha and the entrance to the Veli Rat bay you can anchorage and enjoy the Big Blue feasting your eyes with islands Lagnići. In 1983 an Italian ship ran aground here and sank down turning this spot into a top diving destination. No wonder Gibonni chose this site to make a video spot for his song 'Ej Vapore'.
Sakarun beach
Sakarun cove provides eight hundred meters long beach, listed as one of the most beautiful world beaches. Yet we prefer sticking to the secluded nooks of our coastline, so we sail south along Dugi otok passing by cliffs and small coves inviting us to anchor and enjoy hush-hush beaches.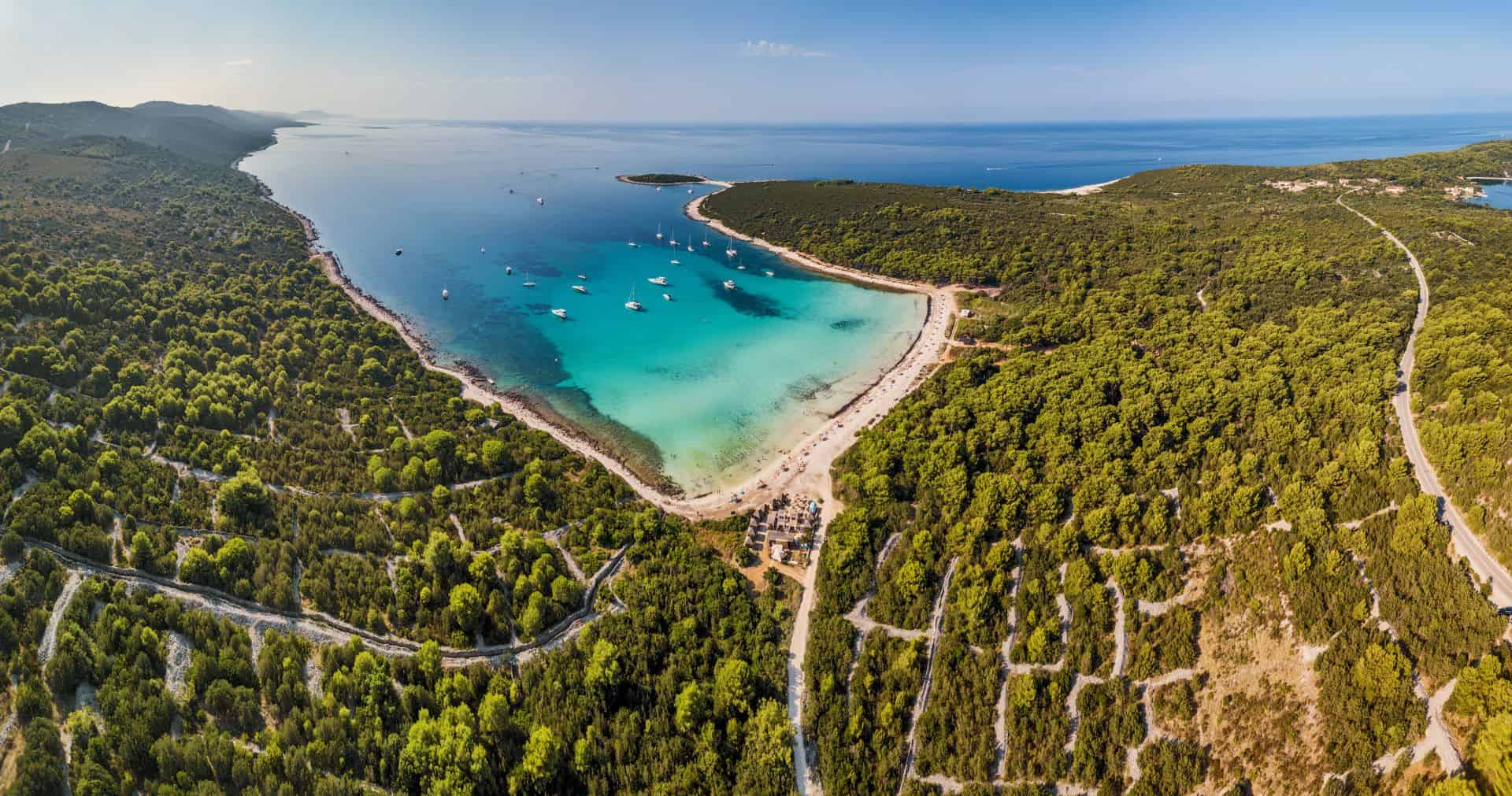 We reach islet Mežanj facing a marvelous beach Veli Žal lurking with white pebbles, crystal clear sea and virgin nature swarming with abundance of fish making it an excellent diving site. We arrive at Brbišćica, a cave and a cove, on the outside of Dugi otok some claim even more sensational than the well known Modra spilja on Biševo.
We let you be the judge of it. Strašna peć, a cave on the island, is worth paying a visit. This entire coastline, including Kornati, served as a shelter of the Venetian Republic leaving old tunnels, villas and residences behind. On the top of Dugi otok a Venetian fortress introduces view to Italy.
Telašćica Nature Park
The south-west coastline of Dugi otok stretching all the way to nature park Telašćica, displays landscaping scenery over more than a hundred meters long cliffs (Grpašćak 161m) steeply running and disappearing into the Big Blue. Those who have decided to spend a night here can find burin-safe anchorage between Zaglav and Žman on Krknata island or simply enter Telašćica Nature Park.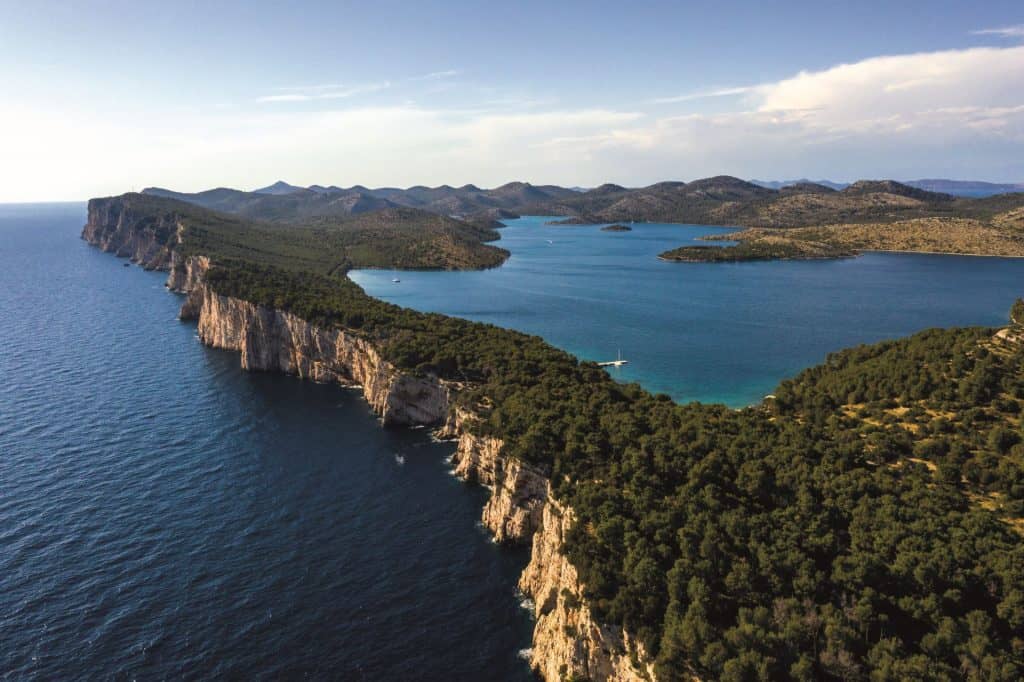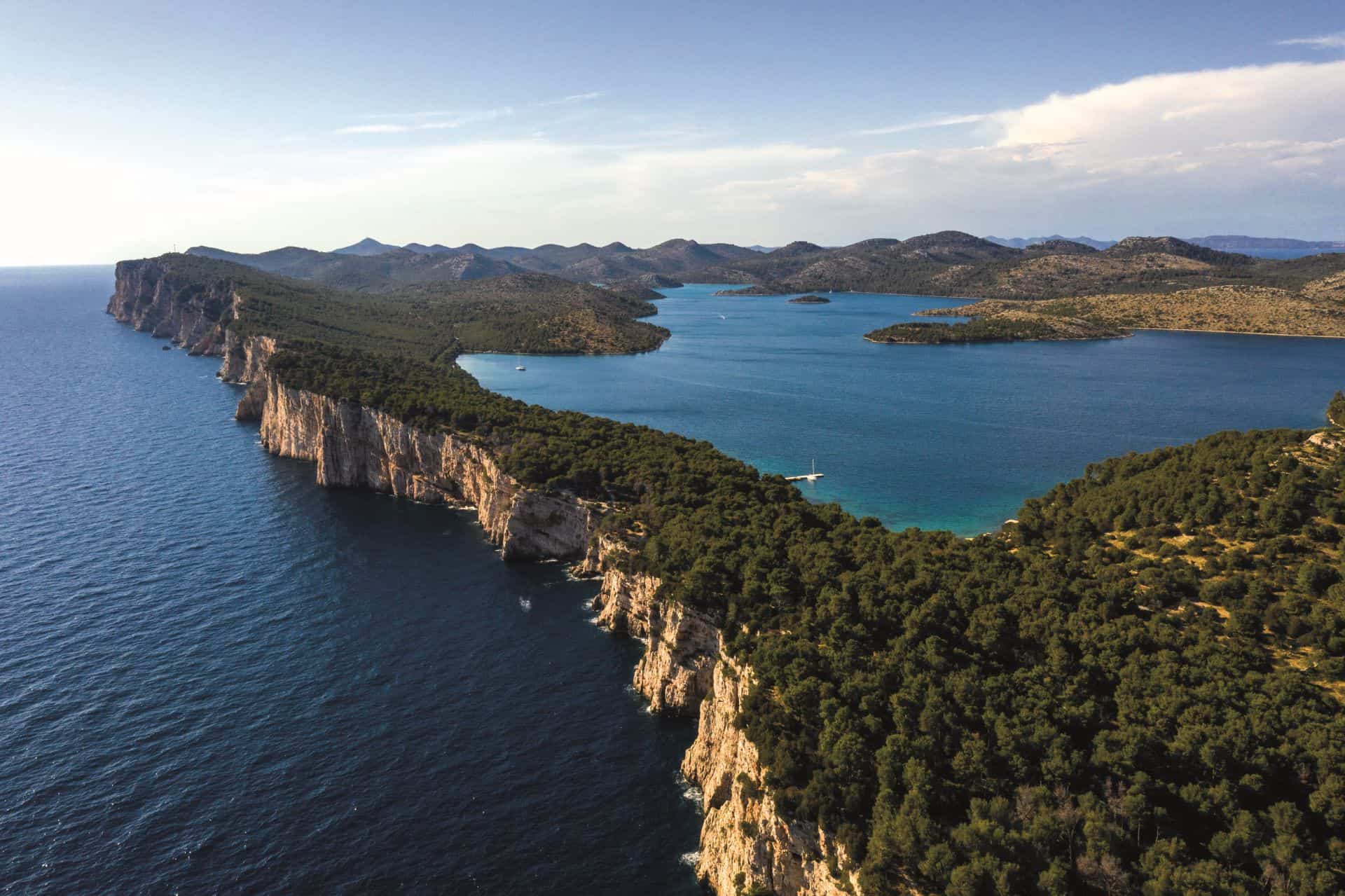 Hence, we are heading back along the north side of the island with plan to visit the tunnels that used to be hiding place of the navy, located next to Dragove and Božave. The tunnels are functional and around thirty meters deep. Sometimes, just for fun, mega yachts 'penetrate' inside. This side furnishes numerous tiny discreet beaches and the daredevils will enjoy adrenalin rush of plunging off the twenty meters tall cliffs.
We shall stop by Rava islet in a village Mala Rava and indulge our taste bulbs with fresh sea food in a tavern in the corner of Lokvina bay. The north side of Rava nests Iž island with a safe anchoring bay Vodenjak in the south cape leaving one breathless due to crystalline sea and magnetic 15 meters deep sea bottom view. A stretch of tiny coves convenient for soaking and relaxing is located on the south side of the Iž island. The north side of the island hosts two villages Veli and Mali Iž. Heading south-west we sail by two islands Sestrunj and Zverinac camouflaging on the south side amazing coves.
Molat island
Molat island presents a few exquisite sandy beaches with Brgulje cove being the perfect anchorage spot. The north side of the island veils brilliant coves with Lipić cove dear to our hearts. Actually each corner of this island wears different shapes and colours caused by the position. One part faces the open sea slurping the shore pebbles and thus turning them into sand, while the other side of the island furnishes long sandy beaches.
Island of Olib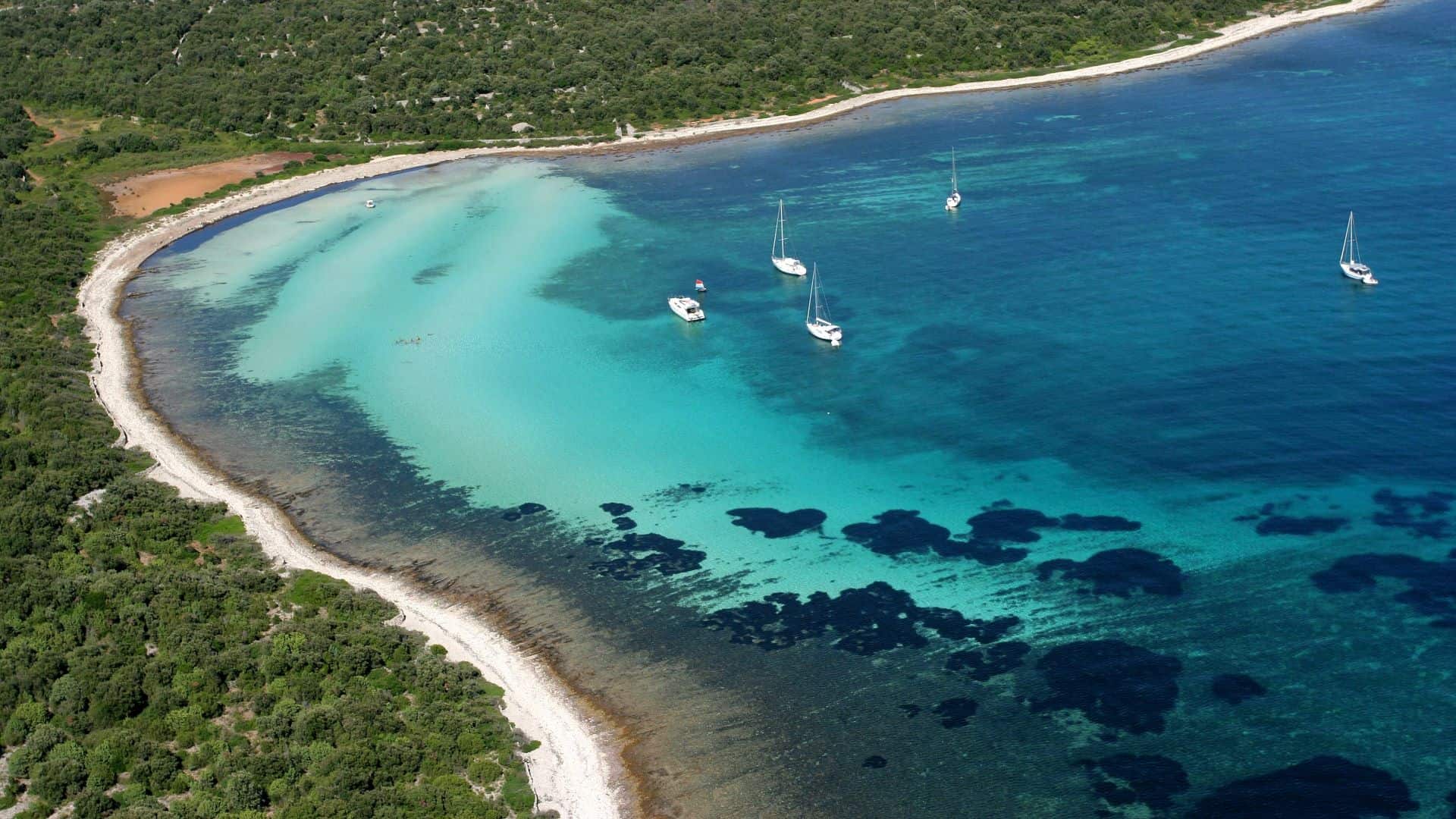 Stern towards Molat, bow towards open sea and island of Olib waits with beautiful sandy beaches wearing the title of one of the first-rate islands at the Adriatic. Olib is a short one introducing an array of bora, mistral and tramontana safe lagoons decorated with thousands of tiny cliffs and islets marked with lighthouses where you can drop your anchor and inhale the hues of aqua-blue. Near-by Silba provides a safe berth place. The south side puts at disposal bora-safe anchorage St.Ante with the local village Silba within ten minutes walking distance. Silba features a small fresh water spring, natural beauties, excellent food and wine. Dugi otok, Molat, Ist, Olib and Silba also offer other activities like bike tours.
The entire region enjoys a long fishing tradition providing a rich choice of the Mediterranean delicacies. Islands Premuda and Škarda are habitats of grouper. Top quality fish can be purchased early in the morning at the riva promenade. One can satisfy curiosity and watch wild tuna being cleaned, prepared and thus taste it in different 'styles' at affordable prices. Island of Ist, apart from astonishing beaches and bays, safe anchoring and mooring spots in the village Ist, is well known for lobster prepared in the restaurant Kety.
The choice of gastro destinations falls on restaurant Lanterna on Veli Rat, tavern Zverinac run by Škifić family. Summer time means fiestas with Saljske užance (Sali customs) and donkey races as the most famous ones. But each village organizes at least one feast per month along the entire Zadar archipelago opening up options every day to find a party zone on another island.
Island of Pag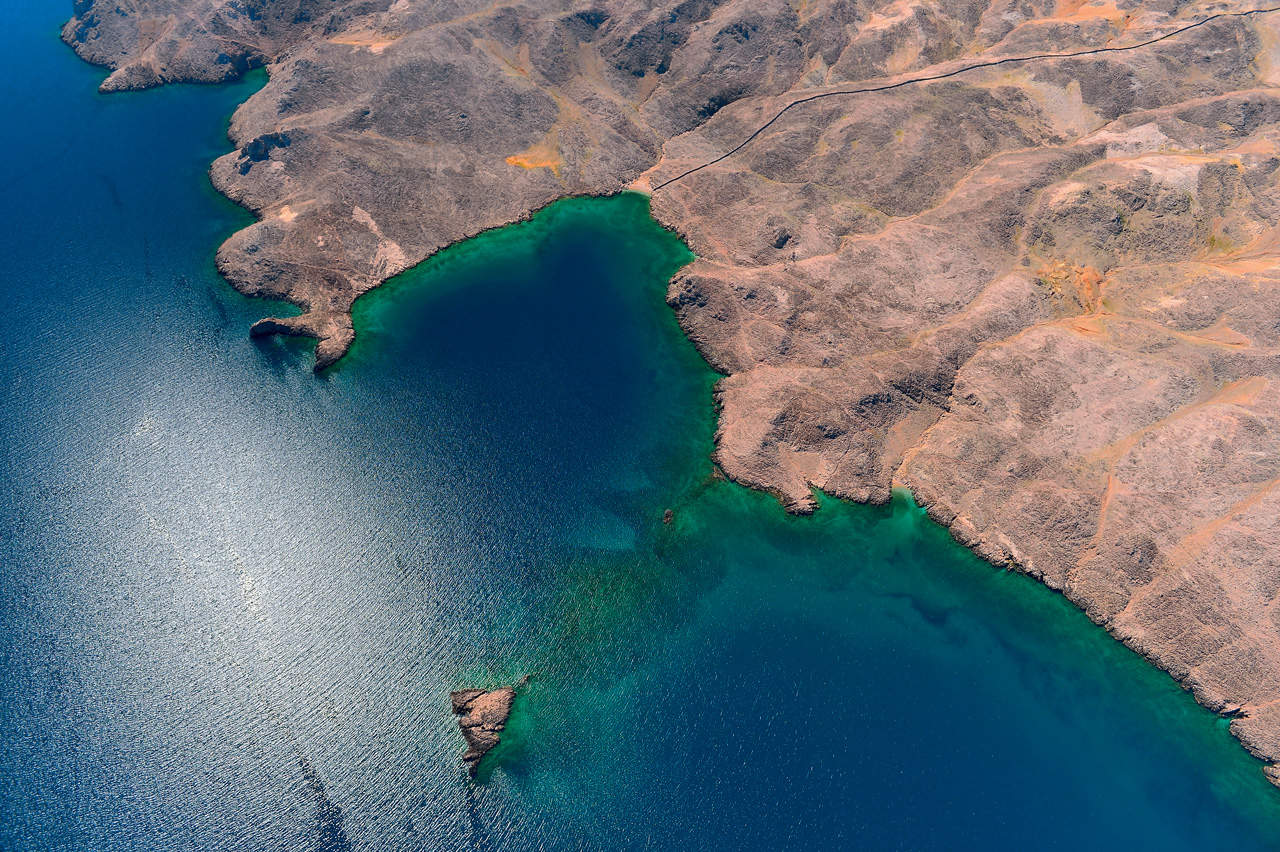 When you get tired of listening only to your soul, it is time to head towards the island of Pag and have fun at the popular Zrće beach, a top electronic music destination. Keep in mind the weather conditions and the powerful Velebit bora. The south side of Pag nests jaw-dropping solitary bays. Island Vir region, underneath the Pag Bridge, all the way to Novigrad waters and the estuary of Zrmanja river introduces amazing landscaping images.
Local people say once you cross underneath the Pag Bridge you enter 'Kornati twin-brother-district' – with rough rocks, clear sea and sun. Sailing back, more south, towards Zadar, one encounters a specific microclimate region on the north protected by Velebit and on the south surrounded by a vast number of islands and cliffs, a protected and safe sailing area – almost a tempest-free zone. The compactness of this district allows quick reaction to any wind offering swift moves to many coves if searching for wind-protected spot.
The main characteristic of the entire Zadar archipelago is incredibly simple and warm spirit of the island people. In order to truly sense this area make sure you sail in a relaxed manner leaving yourself enough time and space to taste islands and bays and all the details and thus 'recharge your batteries'. It is mission impossible to see everything in seven days, so take a slow pace and leave some of it for the upcoming nautical seasons.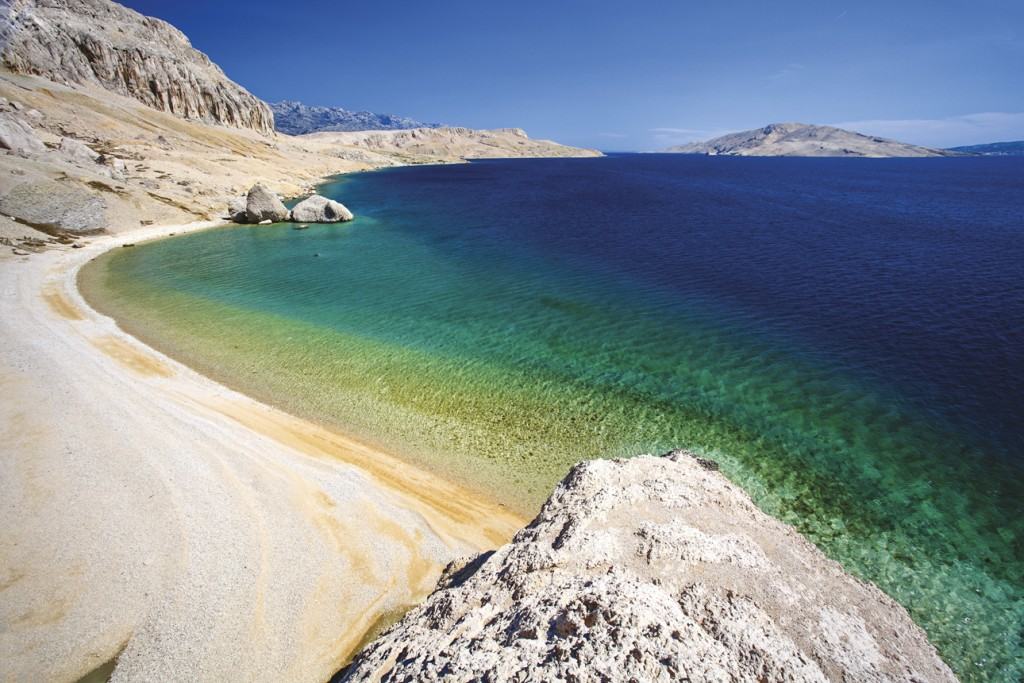 Long history and curiosity, sensational emotions of the first love, crazy times or an exquisite gourmet impressions and feasts have grown close to sea lovers' hearts under the Zadar maritime sky. It is hard to capture all the scents and colours on paper. Romans used this area as their secret place, the world class fishermen originate from this area, maybe my feelings arise simply out of being in love with my homeland and every time I sail out, I fall in love with it all over again. See you at Sea!
Photos Saša Ćetković/HTZ, Boris Kačan/HTZ, Aleksandar Gospić/HTZ, Yachts archive