Have you always dreamed of urban living on an attractive property that doubles as a investment? Dubrovnik, with its international prestige and appeal, is one of the places in Croatia where owning a luxury villa is not just a smart acquisition, but a status symbol
For some time now, Croatia has been hailed as the next big thing in property investment, routinely around the top of most-visited travel destinations. With its endless string of islands, attractive urban location, and delights of all types and kinds for the palate, the country has also enjoyed popularity for its luxury tourism.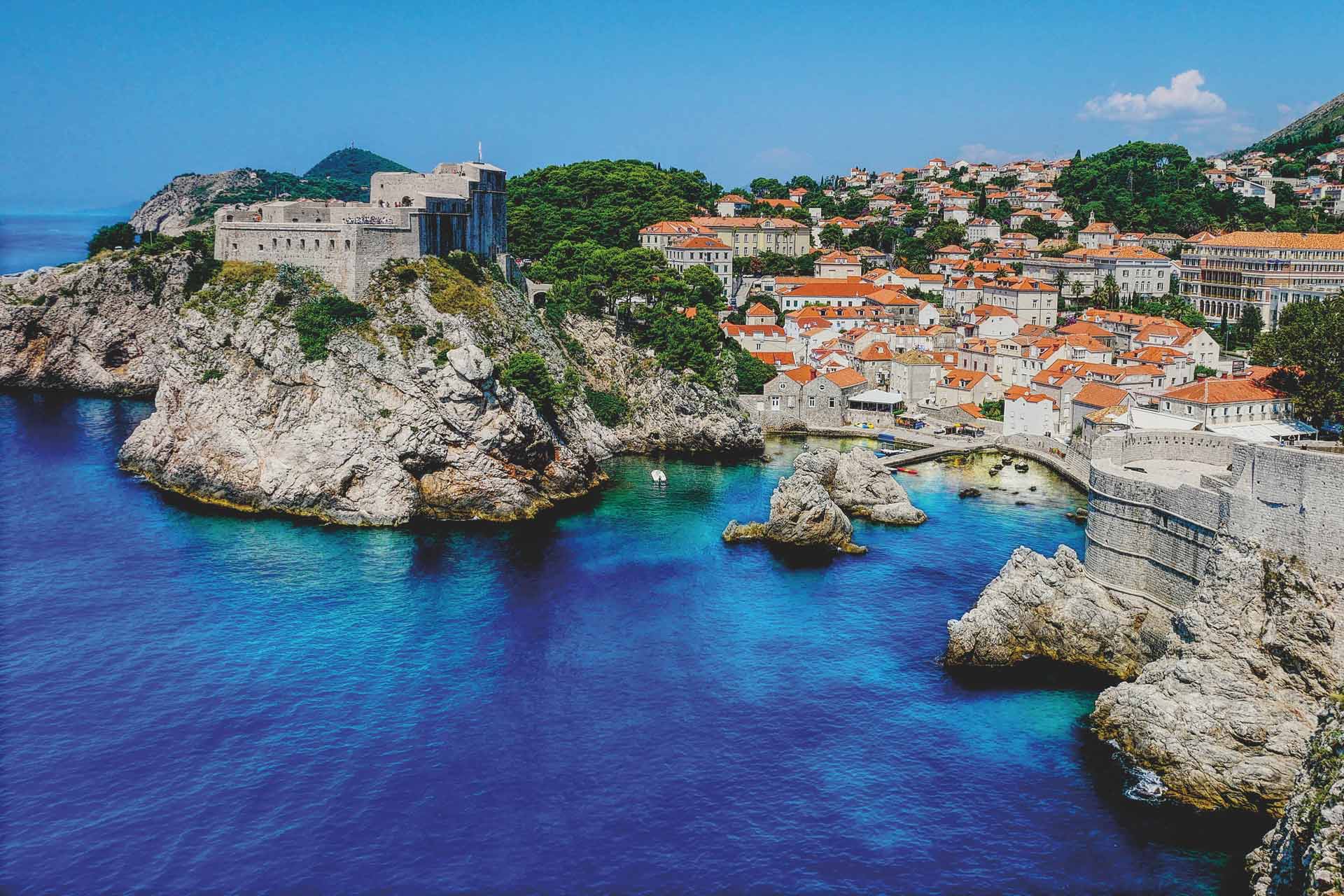 Seductive nature, crystal clear sea, authentic atmosphere, and mild Mediterranean climate make Croatia one of the more interesting destinations for investors, and seeing how all property is always a smart investment whose value only rises, buying in Croatia seems like a smart move.
What to Buy in Dubrovnik?
Dubrovnik, with its international prestige and appeal, is one of the places in Croatia where owning a luxury property is not just a smart investment, but a status symbol. American Forbes magazine recently listed the advantages of living and investing in villas in Croatia to buy, placing Dubrovnik on their Top 20 best European cities list.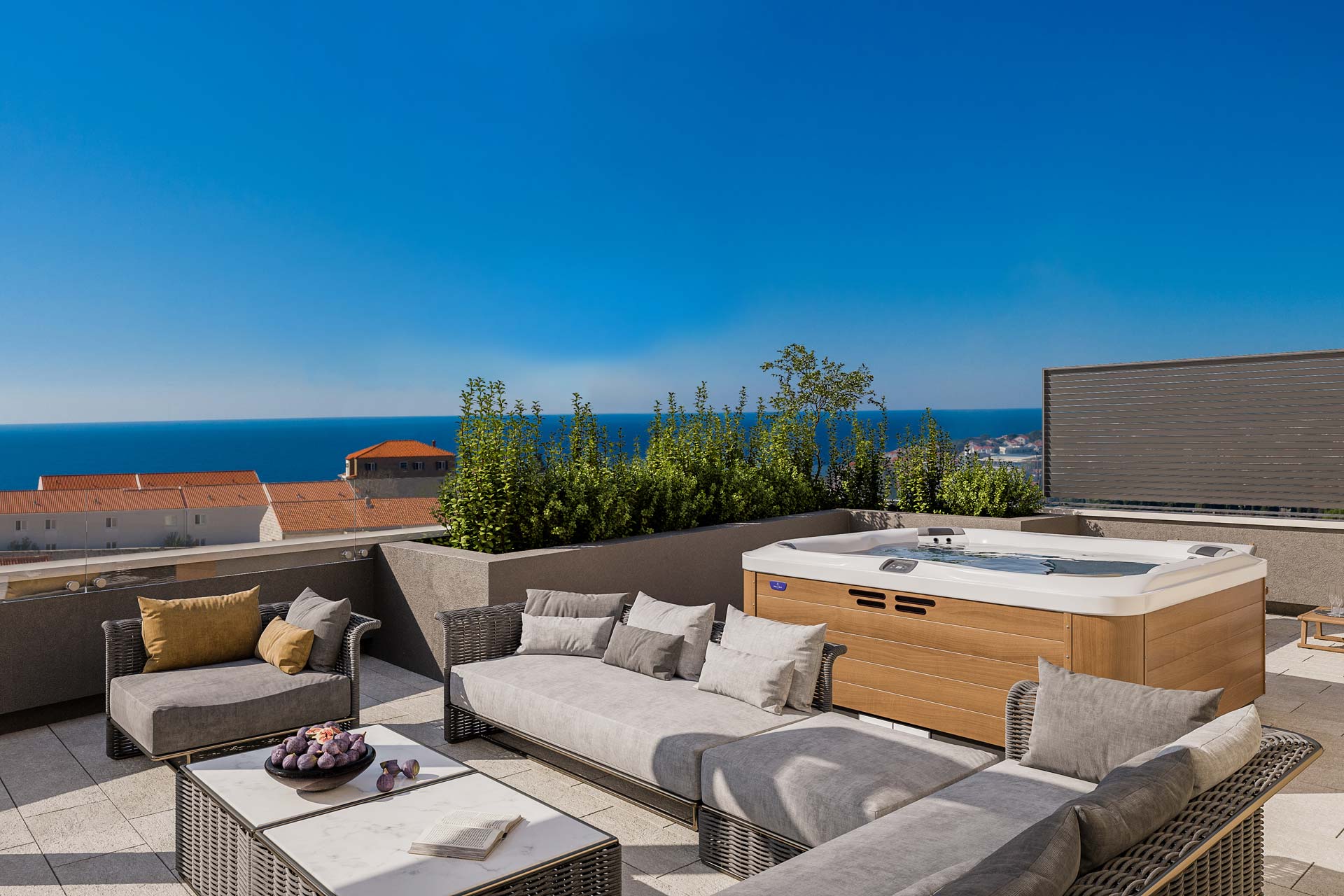 It is no secret that for some years now it has been close to impossible to find in premium locations around Dubrovnik villas for sale. Among the few luxury property for sale in Dubrovnik, still available is Cascade Dubrovnik, whose architectural and designer solutions enchant with sophistication.
Built-in finest materials and luxurious in every way, Dubrovnik villa for sale Cascade is an all-in-one location where you can enjoy amenities like outdoor pools and showers, an outdoor kitchen, a green terrace and a garden, a BBQ, private parking spots in a garage large enough to double as a wine cellar, or a gym.
The urban setting of the property, located in the vicinity of the oldest part of the town, does not impede the view of the sea and the city itself. Cascade Dubrovnik is ideal for families, as it is ideal for everyone looking to escape the urban hubbub, but without giving up on its occasional allure.
Luxury property is built to the highest safety and energy consumption standards and stretches over 1.400 sq.m. The villa, soon to be finished, rises across three floors and has up to ten bedrooms with en suites, which is unique for its micro-location.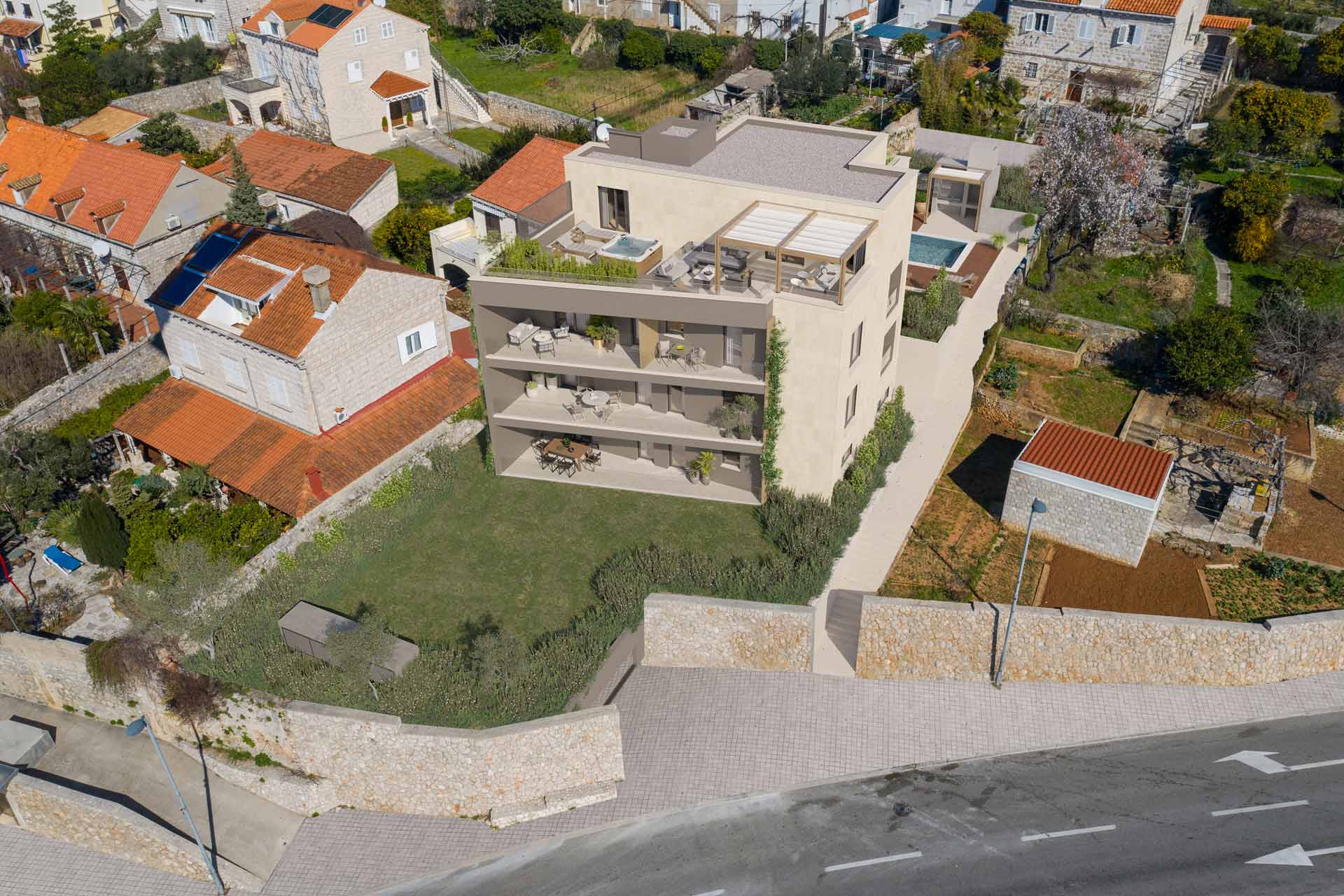 Every list of must-see destinations in the past few years seems to include Dubrovnik and seeing how the city is popular year-round, it is little wonder the Dubrovnik luxury real estate has boomed. The city annually attracts more than one million visitors from all continents, and its stone-cobbled streets have over the years welcomed famous faces from all walks of celebrity life; actors and actresses, singers, athletes, business movers, and shakers, as well as European royalty.

This uniquely attractive location and architecture that has withstood the test of time have made the city appealing to many a film crew, only adding to its overall popularity. Anchored in the southernmost part of Croatia, the city of Dubrovnik has been shining like a jewel for over a thousand years, and was in 1979 added to the UNESCO World Heritage List for its cultural value.
Its charming tradition and modern culture can be seen in every corner of the city, but nowhere better than on its walls, towers, and ramparts that still radiate the same strength as they did centuries ago when they were built.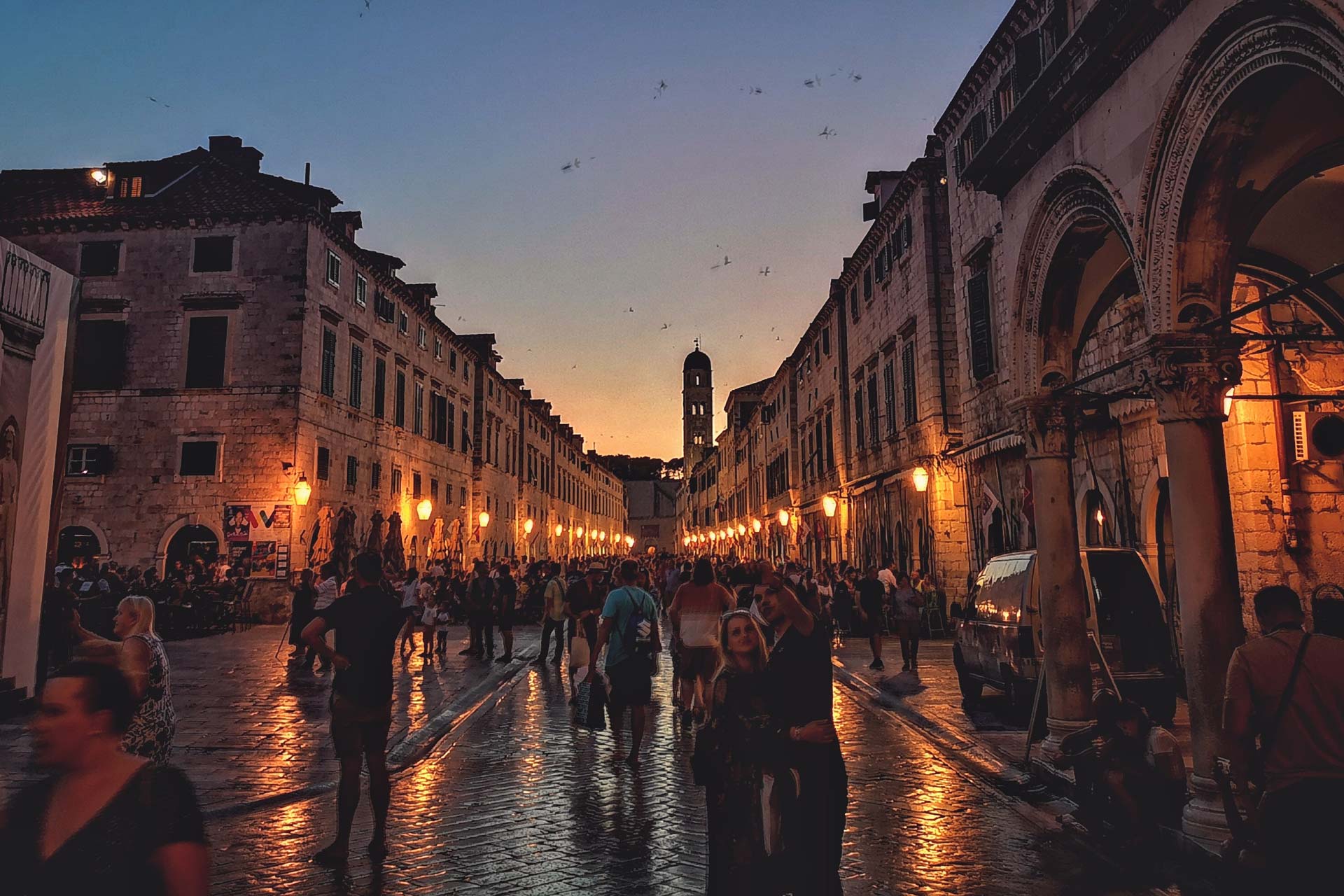 Dubrovnik Luxury Real Estate
The city of Dubrovnik boasts architectural uniformity, and all its inner-city streets, short and long, have the same appeal as the most famous among them, Stradun. After a long day of walking the streets from one museum or gallery to the next, take your pick among the many restaurants to enjoy whatever style of cuisine you like, from local to international, from street food to haute cuisine.
Some of those restaurants have almost a cult following, raising the culinary bar a bit higher with every new season, spoiling their guests with selected dishes and a sophisticated atmosphere.
Every yachting enthusiast already knows about the Elaphiti Islands, Mljet, Korčula, and Lastovo, all within a day of sailing from Dubrovnik. The nearby Pelješac peninsula is well known among lovers of fine wines, while the Bay of Mali Ston is ideal for nature lovers.
Unique location, but excellent connectivity with all large European cities via the Dubrovnik Airport in Čilipi (20 km south) make for another compelling argument for owning luxury homes in Dubrovnik and near city.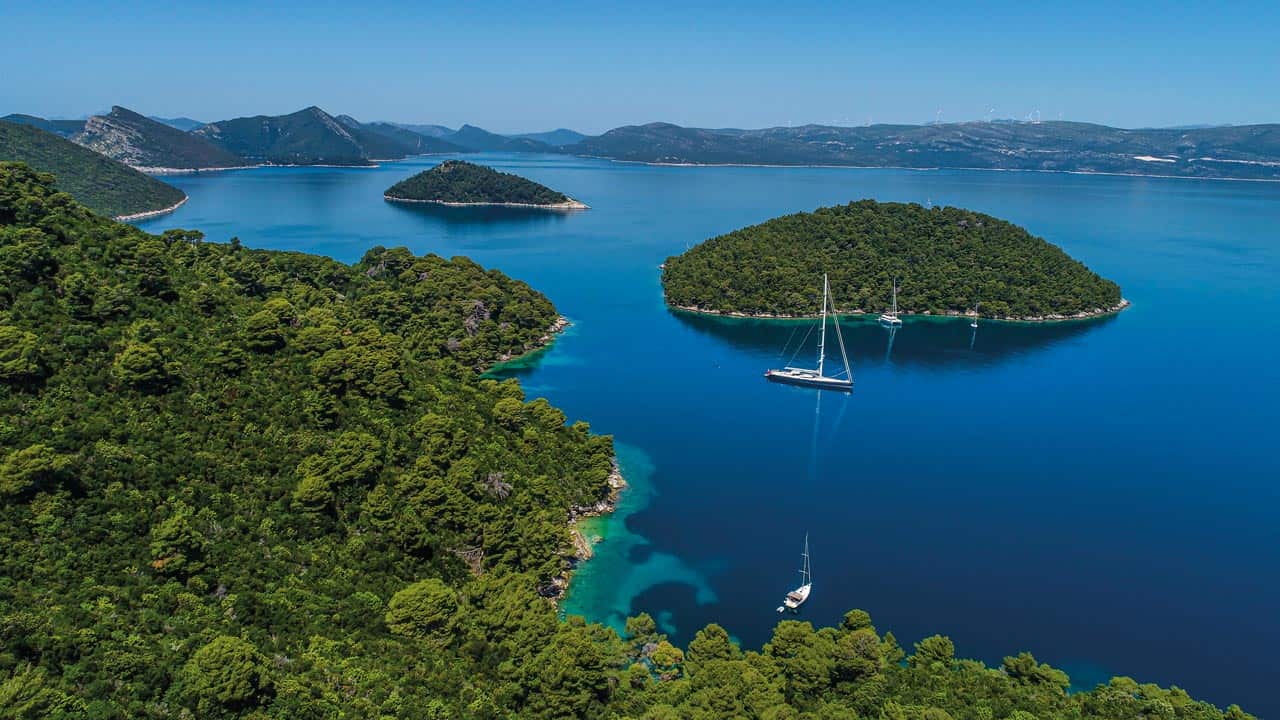 Yacht owners will find everything they need in the two nearby marinas, almost equally popular in winter and in summer, among both local and international boaters. Dubrovnik boasts a unique combination of natural beauty and works of human creativity, of historical atmosphere and contemporary lifestyle, and everyone should visit it in their lifetime – or move there and purchase a piece of that heaven for themselves.
Photos Mario Jelavić, Unsplash & Cascade
Video Cascade