We talked to Austrian businessman Franz Schillinger about the rise of Sanlorenzo in the region, his business philosophy, Frauscher models and Croatia as an exclusive yachting destination
Sanlorenzo Adria has shown signs of serious growth, after selling their first yacht for this season, they have announced the sales of three more yachts already signed for next year, followed by opening of the additional new offices in Rovinj and Porto Montenegro, while their main office remains in Sukošan. The youngest Croatian luxury yachts dealer is clearly booming, and we had a chance to speak with one of the founders, Austrian entrepreneur Franz Schillinger about it.
When did you exactly start Sanlorenzo Adria?
The company was established end of 2019. A few months later we faced the COVID-19 pandemic, so it was a difficult start with boat shows cancelled and travel restrictions not allowing potential buyers to visit the shipyard which is also an essential tool to sell yachts of this category.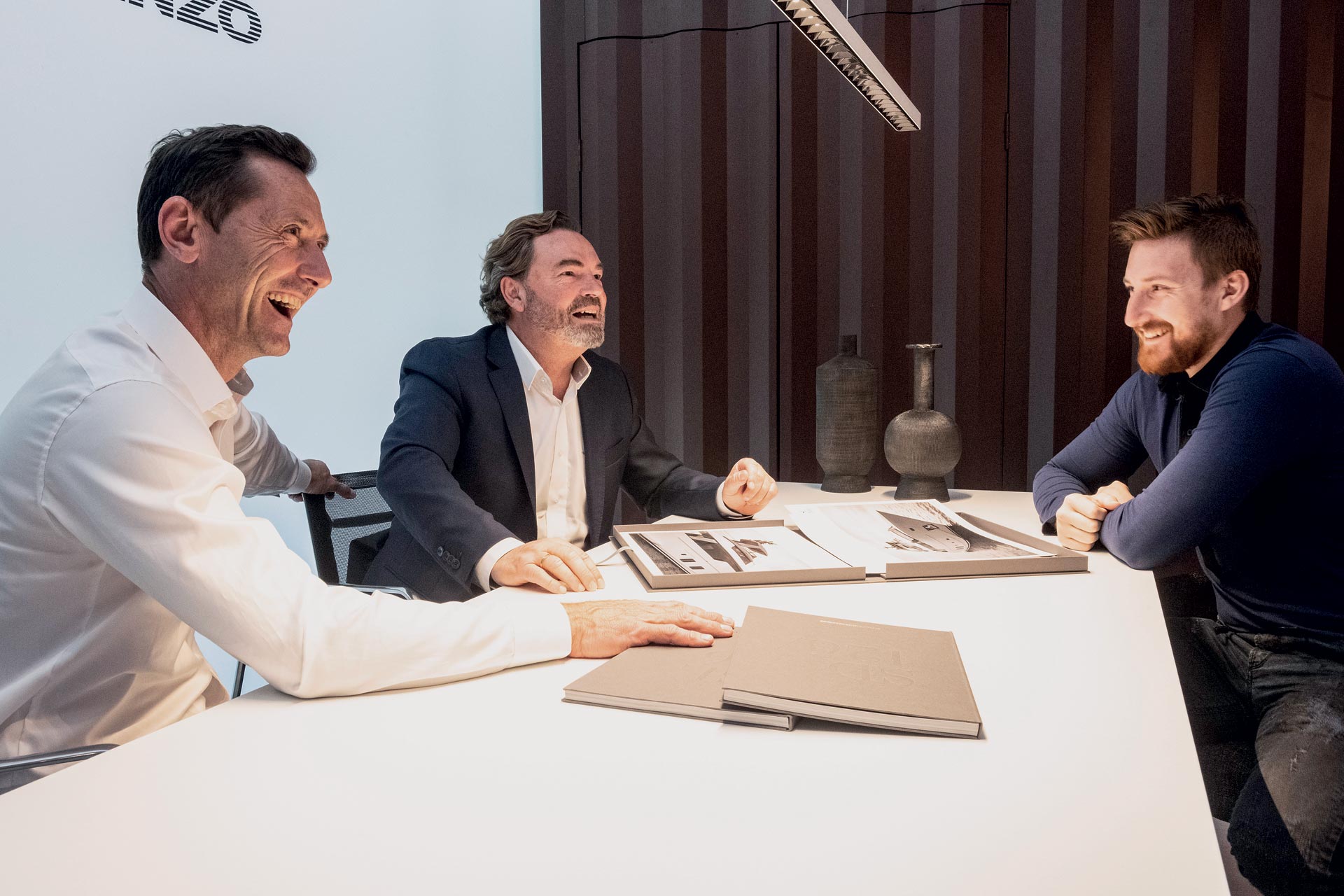 Which territories do you cover?
We represent Sanlorenzo Yachts in Austria, Croatia, Czech Republic, Slovakia, Hungary, Bosnia & Herzegovina, Serbia, the Republic of North Macedonia, Montenegro and Albania.
Which models you find most interesting for our markets?
We have sold the entry model SL 78 and one SL 96 A representing the classic and elegant line of Sanlorenzo. The SL 96 Asymmetric is a guardian of tradition and a pioneer of innovation. We have also sold one SX 76 and one SX 88. The SX line is a synthesis between the classic motor yacht with flying bridge and the Explorer model. When you look at the beach area with the proportions of a large terrace, it becomes immediately clear that the SX line is a revolutionary project. I have a vast experience with catamarans. Master Yachting, the parent company of Sanlorenzo Adria, is one of the biggest Lagoon dealers in the world with far over 300 catamarans delivered in the last 15 years. My experience with catamarans shows me that especially in the Adriatic with its numerous islands and bays, boat owners and charterers love to be close to the water and there is no other yacht brand which has a beach area as the Sanlorenzo SX line. I believe that the SX line will have great success especially in the Adriatic. However, our clients are not only cruising in the Adriatic. For those who want to go far, the yachts of the SD fleet, the semi-displacement models of Sanlorenzo from 28 to 38 meters in length offer outstanding range to reach even the most faraway destinations.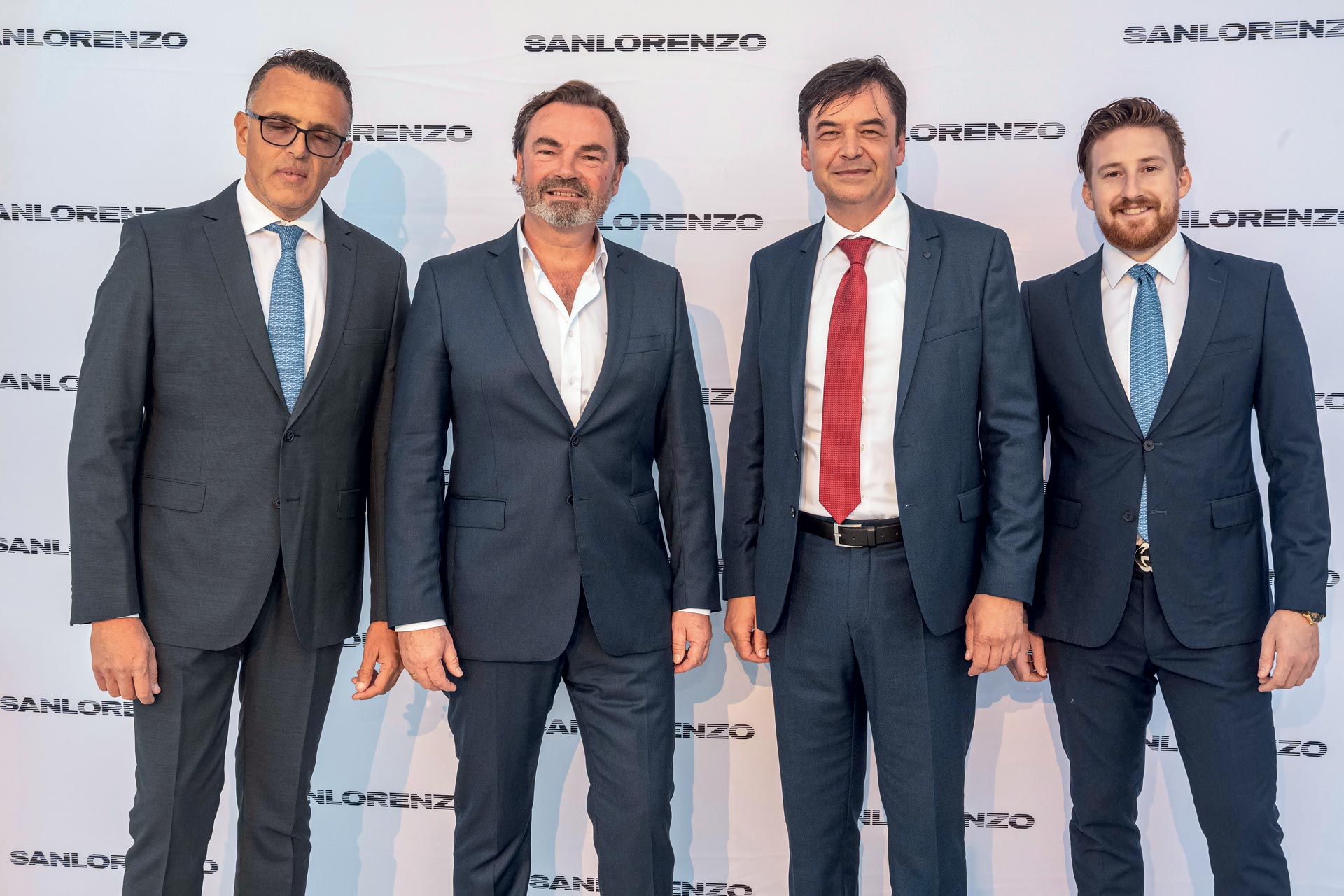 How do you explain your success story?
Making good relationships is my priority. I only work with people who have a 'We mentality', not a 'Me mentality'. For example, the Sanlorenzo Adria Sales Director, Stephan Kohl is someone who I have met in 2012 in Montenegro where he entertained a brokerage office. We became friends and stayed in touch over the years without any business relation. When I met him in 2019 in Mallorca during a Frauscher Boats press event we analyzed the yacht market and came to the conclusion that this top of the notch brand Sanlorenzo has been underrepresented in the Adriatic for too long. The same goes for Darko Obradović, the owner of Master Yachting Croatia whom I met back in 2008. Darko is providing the Sanlorenzo flag ship office in Marina Dalmacija, Sukošan where we recently also started a yacht brokerage together. With Darko I have made numerous yacht deals for 15 years only per handshake, we have never signed a contract. Darko is our partner for the area, so is Sanja Bozović for Montenegro who Stephan Kohl and myself know since 2012. With Peter Schmid, my partner in Master Yachting Austria and Germany I had worked together at Vitra between 1985 and 1988. I had lived and worked in Germany and Canada from 1989 to 1997 and we lost contact in these years but when I took over Master Yachting Austria in 2008 he was my first choice when I was looking for a partner and CFO. It would go beyond the scope of this interview to explain the relationships with all Master Yachting and Sanlorenzo Adria partners, but I can tell you that Brigitte Sperl, Rudi Exenberger, Jens Schönberg, Marcel Glaubacker, Knut Ehlert who are taking care mostly of the German, Austrian and Swiss markets are not only highly qualified and experienced yacht consultants, but also long-standing friends. It's all about trust and partnership!
What is your message for your clients?
Our clients are our ambassadors. As in the internal relationship, we also live trust and partnership in relation to our customers. It's not about the quick sale, we give life time support. One of our strengths is in after sales. With Dino Mehun who has been managing our after sales department for Lagoon, Beneteau and Frauscher for several years now, we have a young and dynamic yet very experienced after sales manager who will make sure that also our Sanlorenzo owners will be 100 percent satisfied.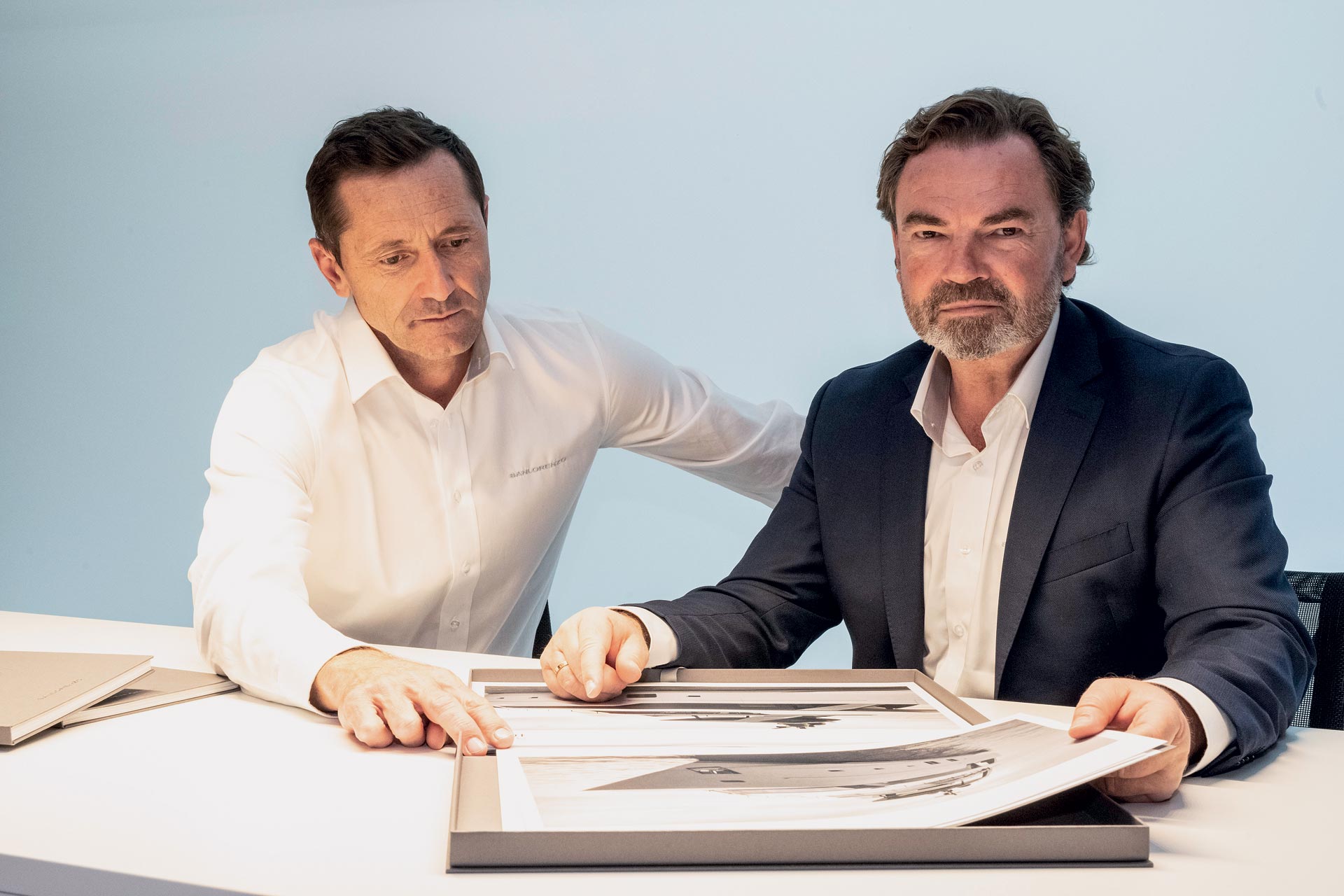 What is your long-term goal?
My goal has always been to make people happy because that makes me happy and that's not going to change. We make people happy by fulfilling their dreams becoming boat owners and we keep them happy by taking care for them as long as they own their boat.
You love Croatia, and now you have a family here. Can you say a little bit how you see our market?
The yacht market in Croatia has changed very positively over the past years, especially in charter. I see a very strong trend from low-cost bareboat charter to exclusive crewed charter which also reflects the quality which the country has to offer. Croatia is definitely the most beautiful region in the world for charter and the best for yacht charter investment.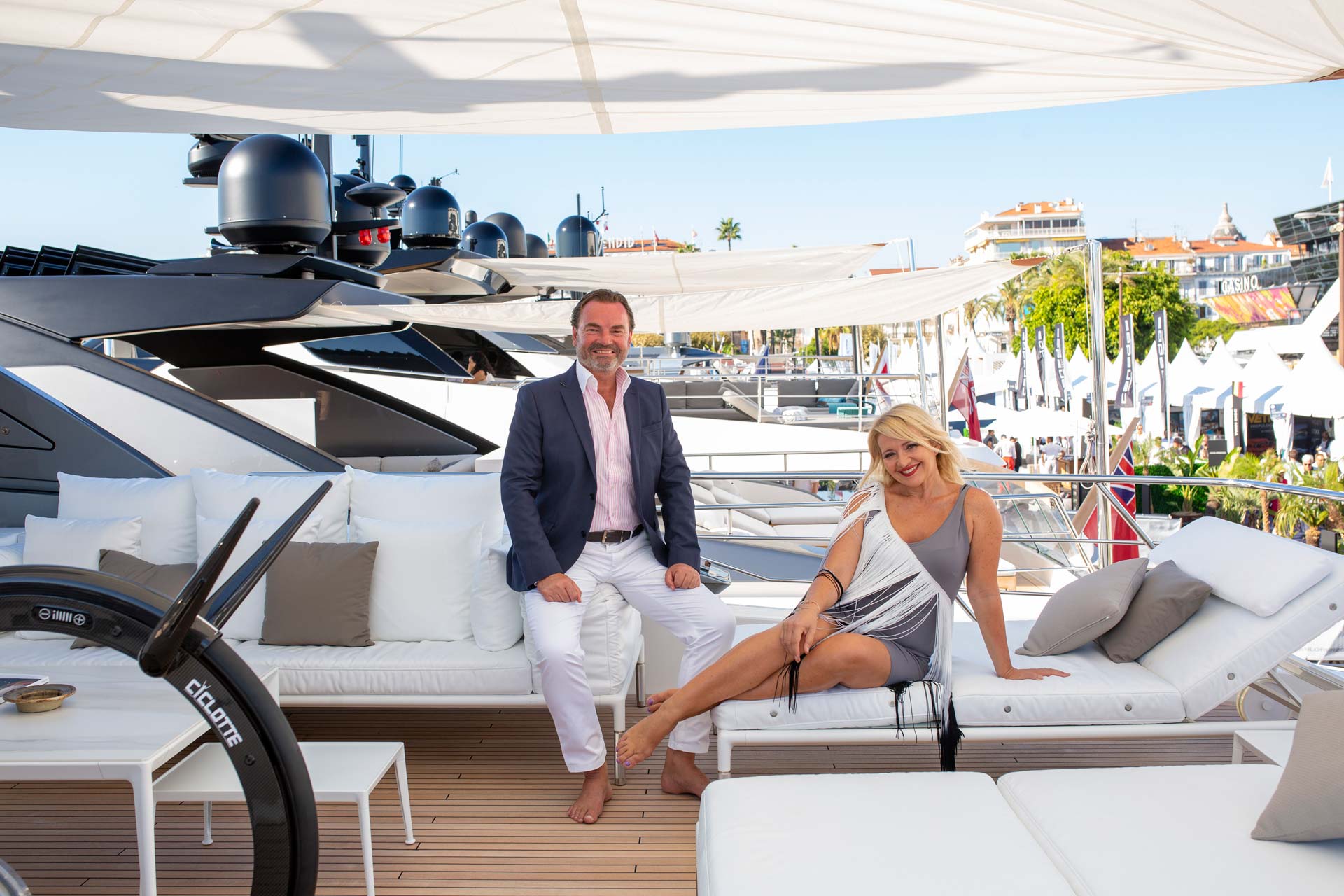 You also represent another luxury brand, Frauscher, how do you see their position at the market?
The range of Frauscher handcrafted boats is as diverse as the sea. Innovations are regularly presented alongside award-winning design classics. Frauscher has achieved exclusive brand awareness in luxury hotspots such as Mallorca, Ibiza, the Côte d'Azur and Miami. There are also some villa owners in Croatia who have a Frauscher in their boat garage and we also have some pioneers in the Croatian charter business who offer Frauscher boats for luxury transfers or day cruises. I believe with Croatia becoming more and more a high-end destination, we will see many Frauscher boats between Rovinj and Dubrovnik in the coming years.
Photos Sanlorenzo Adria