Frey is a unique brand in Croatia, specializing for interior design of prestigious yachts and superyachts
16 years of passionate manufacturing and original ideas
The story of this Croatian brand began 16 years ago in the yachting town of Biograd na Moru. The beginning was very difficult and full of challenges, owners Vanja and Nermin recall, but their vision and passion to create a brand dedicated to yacht interior design never faded. And they succeeded – today, Frey is a unique brand in Croatia, specializing in upholstery for prestigious yachts and superyachts.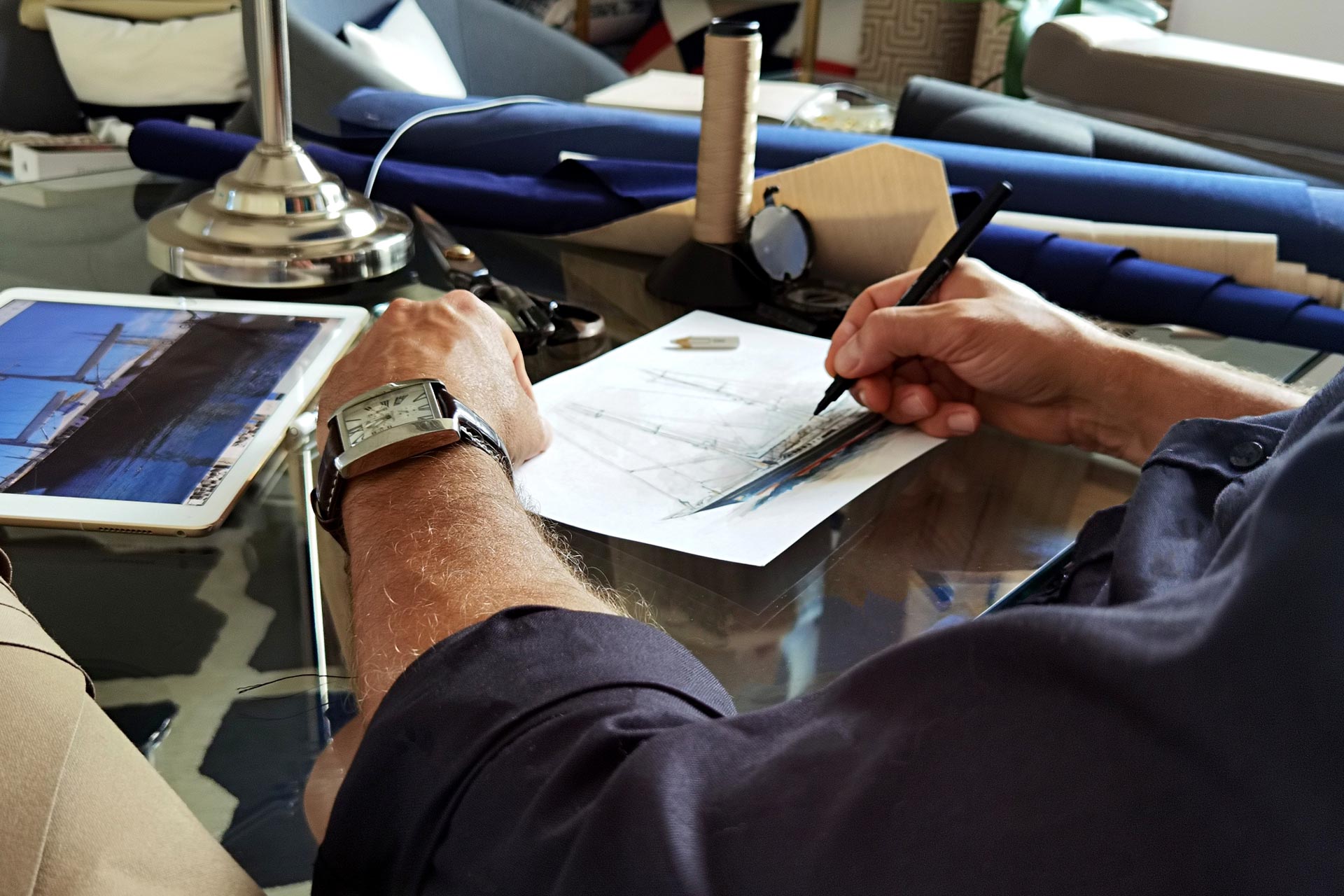 Their small, but creative team have built an impressive portfolio, and worked on yachts from renowned builders, such as Lürssen's 133m megayacht, Perini Navi Burrasca 56, Sanlorenzo 44, Sunseeker, Ferretti and other similar luxury yachts.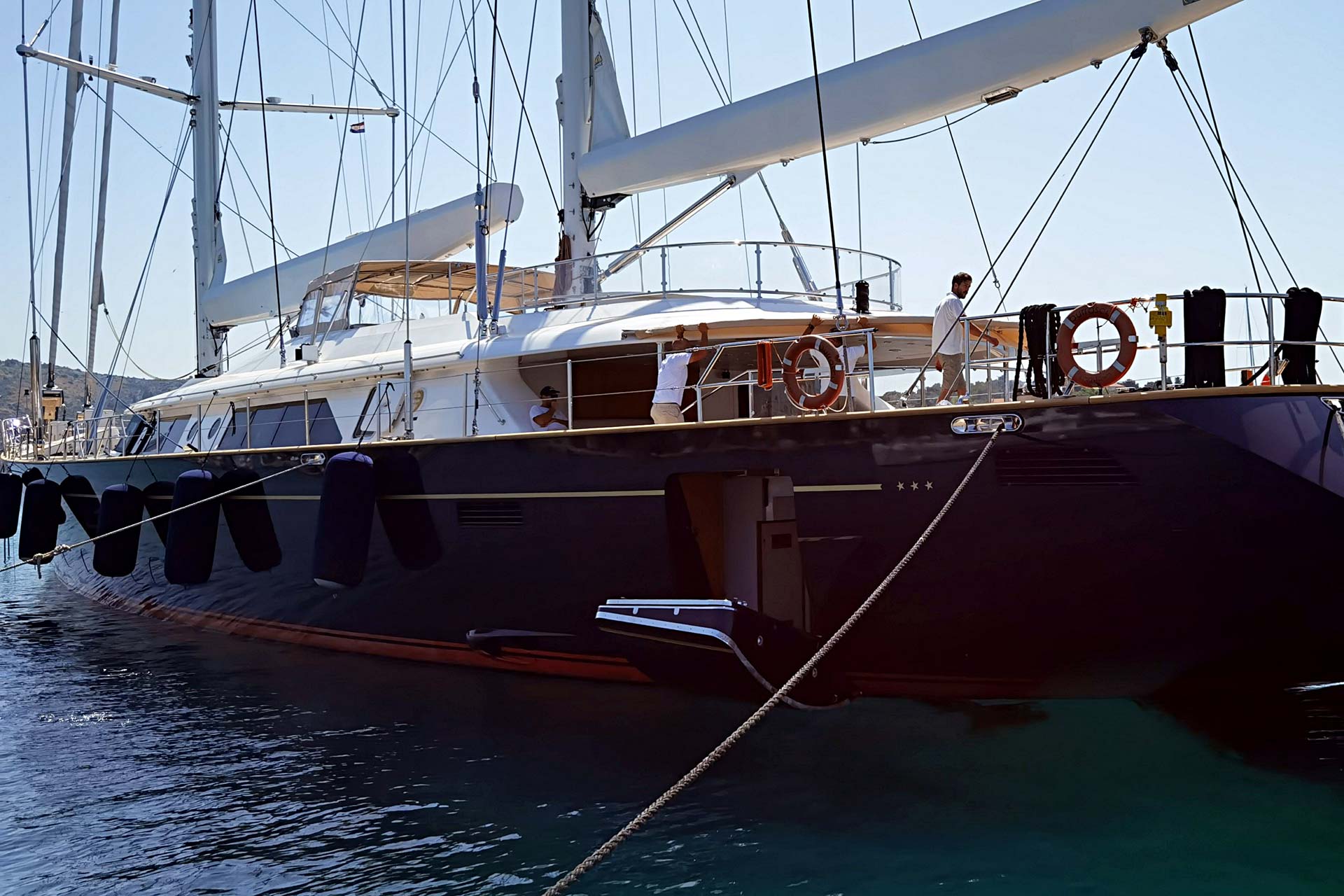 Overall project and premium solutions
Frey design and make their own products, all of which designed for specific use on superyachts: awning, biminis, deck cushions, indoor cushions, decorative curtains – every textile detail you might want to use on a yacht. Production in a country that makes almost nothing domestically is a big and difficult challenge, says Vanja, but with perseverance, original ideas and professional attitude, Frey have managed to create a fully Croatian brand. Today, their clients are foreign owners of private yachts sailing the Adriatic and owners of superyachts, whose numbers have increased in Croatia.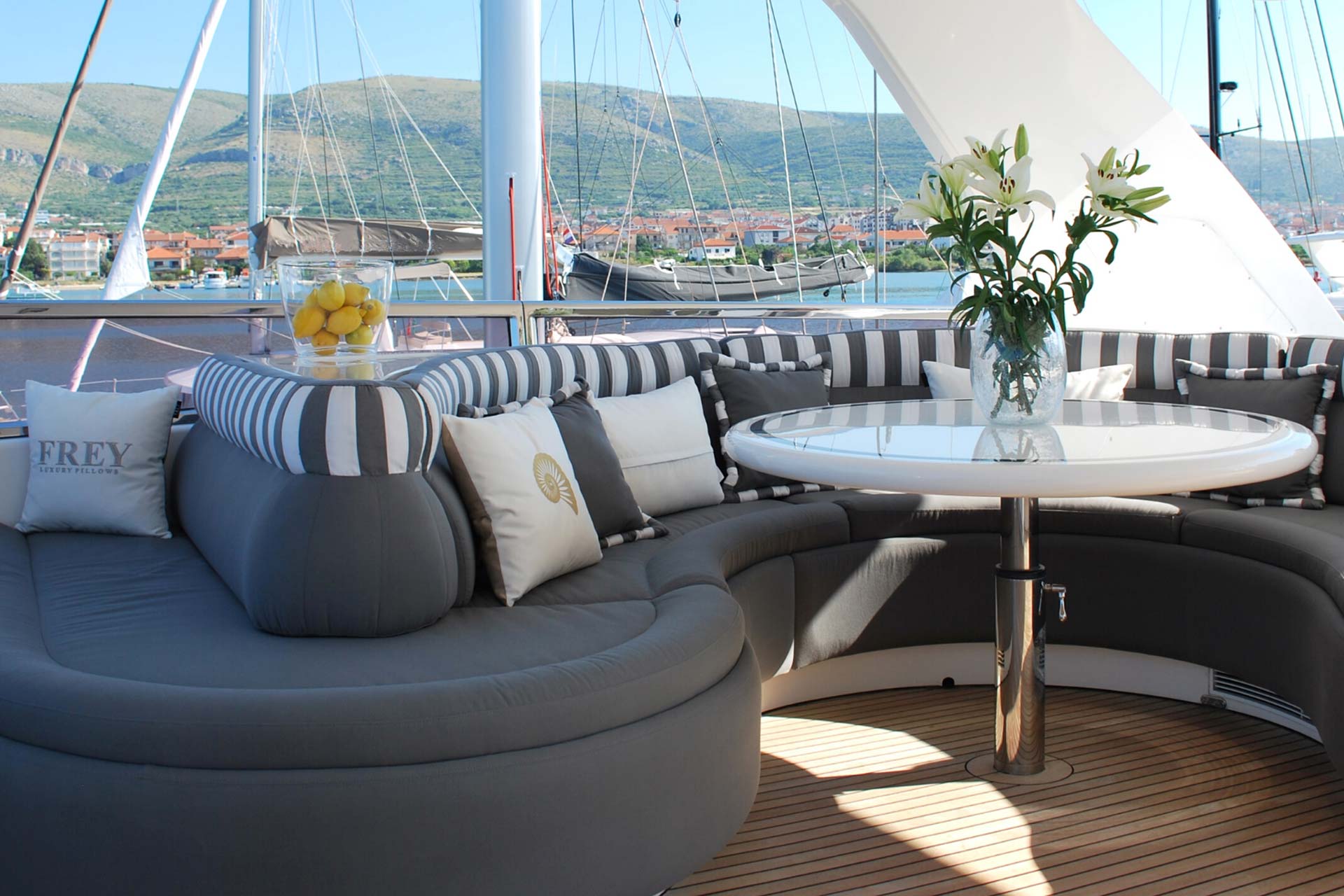 Authentic and original in every detail
At Frey, there is no serial production – every item is individually designed, customized for the client. The designers sketch out their ideas and present their vision to the client, to see if their ideas match. Products such as awnings or various cushions used on the deck often require an innovative approach, as they must meet various expectations. Yacht owners have different needs and their own habits, as well as their own styles.
The Frey team must find the perfect solution every time, and this often requires hours of research, knowledge of specific materials and their performance in maritime conditions, as well as years of experience needed to create a product that equally aesthetically pleasing, durable and easy to use and maintain. Textile products on yachts are the most visible indicators of style, aesthetics and prestige, so if you manage to give your client's product a functional design on top of all that, you can call yourself an expert, Vanja tells us.
Frey also employ people who love art and have an eye for all things beauty, creating an atmosphere where authentic and original solutions are almost a given. Sometimes it's just a small button in the right place, a cushion that connects the whole decorating story, or the occasional embroidery. Finally, the client is educated on how to help their new item live as long as possible.
Lürssen's megayacht project as a reward for many years in the business
Frey's aesthetics and professionalism have been recognized by the owners of megayachts, so they have proudly redesigned cushions on motor tenders of a 133-meter Lürssen megayacht in modern fabrics and fine leather, as well as created custom solutions for bar and table coverings on all decks.
Innovation vs. the pandemic
Years of passion for creation and manufacturing allowed Frey to work out their own ideas, to innovate and expand their product lines. Back in 2015, they were the first in Croatia to film campaigns for their decorative cushions – Frey Luxury Pillows, still remembered in the industry. The pandemic was for Frey, like for almost everyone in the industry, a challenging period that required brave and creative solutions. Frey responded by further innovating in new products for luxury villas and homes, nowadays a common sight in Croatia.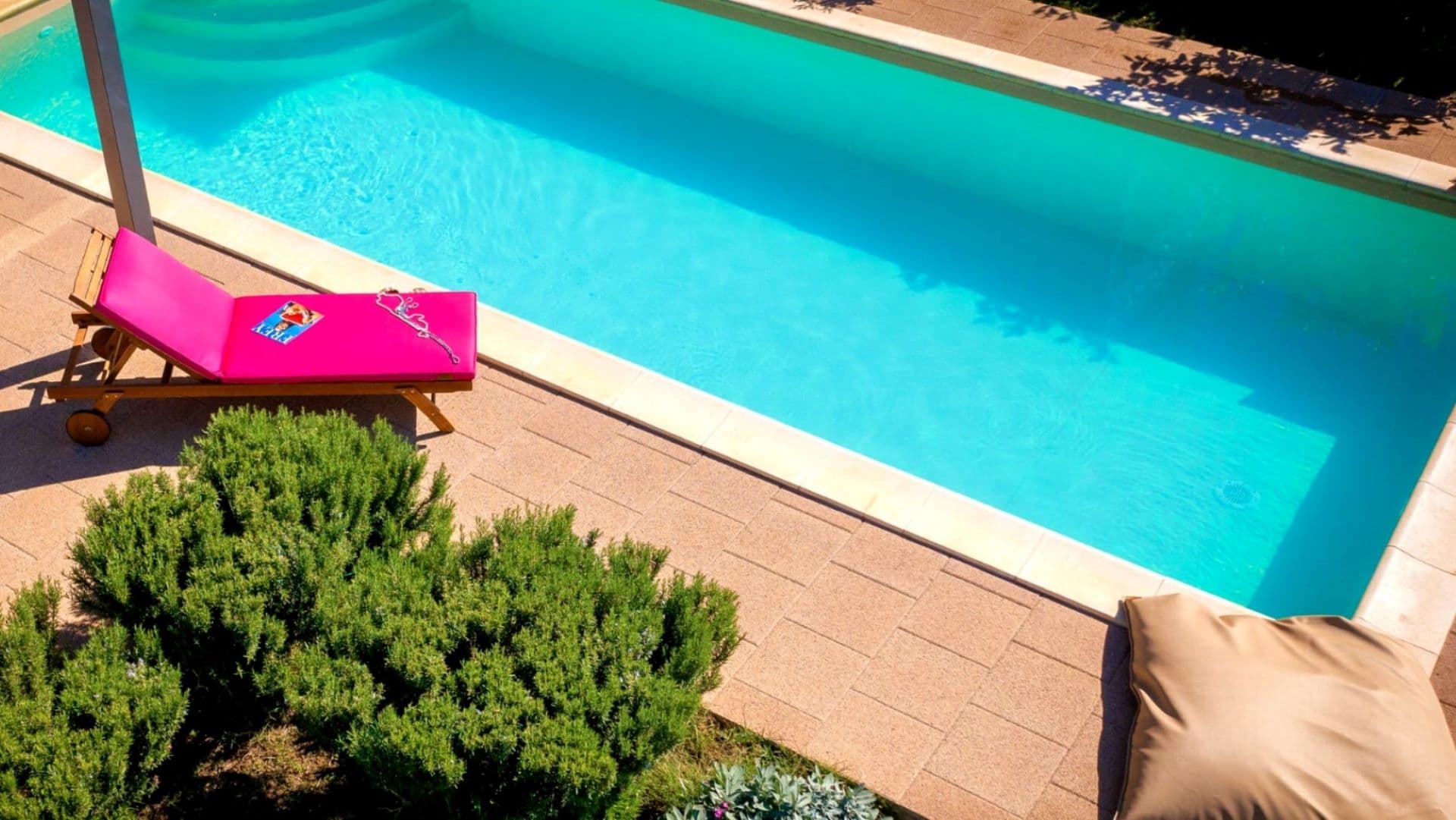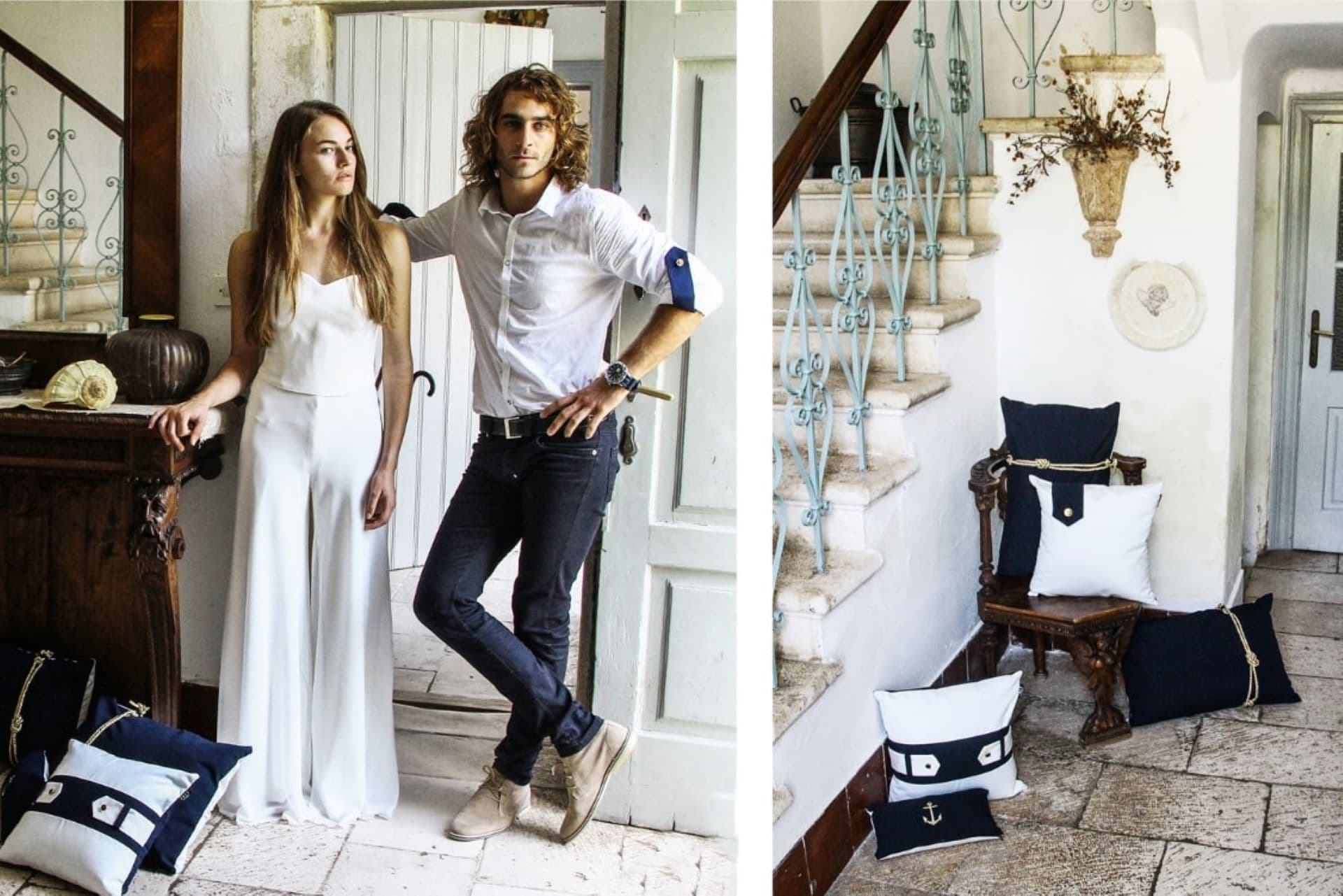 Their new production line Frey Casa is the first in Croatia to offer styling, design and manufacture of premium outdoor cushions for garden furniture and swimming pool decks. Their new products were quickly recognized for their quality – last year they were hired by a luxury agency to make beanbags for Victoria's Secret Angels during their stay in Dubrovnik.
See the whole process of Frey service in the following video:
Photos & video Frey