One of the most important persons in the Custom Line brand enjoys the current moment and talks about clear future of the brand
Head of sales of Custom Line is in the company since 2006., when she joined the Ferretti Group. She witnessed the golden age of brand, as well as some very tough days, but today Custom Line has come back with a stellar performance of Navettas line. There is no better moment to talk to Karin Paggi, main protagonist of this brand's blossom.
You are having a huge success, how would you describe the moment of Custom Line today?
It is kind of a rebirth of the brand, after the crisis we had a few years of stagnation, but we introduced the new models and in the last two years with a new Navetta line we have seen an increase in interest and sales of Custom Line, and we noticed that the brand is more and more recognized around the world. Custom Line now has 21 years of history, it is a young brand, but already with 180 yachts sold that is a big number if you think about a fleet of Custom Line starting at 28 and finishing at 42 meters. We had years when brand was a little bit 'undertone', now we see we are going to right direction with a new product and the market has come back with big, big interest.
What the clients particularly recognize in the Custom Line?
They recognize the family use of the yachts. If I look back to all our customers, they really like Custom Line because they can enjoy the boats with their family, it is a family boat – they appreciate the volume, the nice layout, the practicality and the comfort of the boat, it is client who usually doesn't want to show off. He likes something private where he can stay with all the family and friends, he doesn't like to have something flashy in a certain way. These are the main characteristics Custom Line client is looking in our product.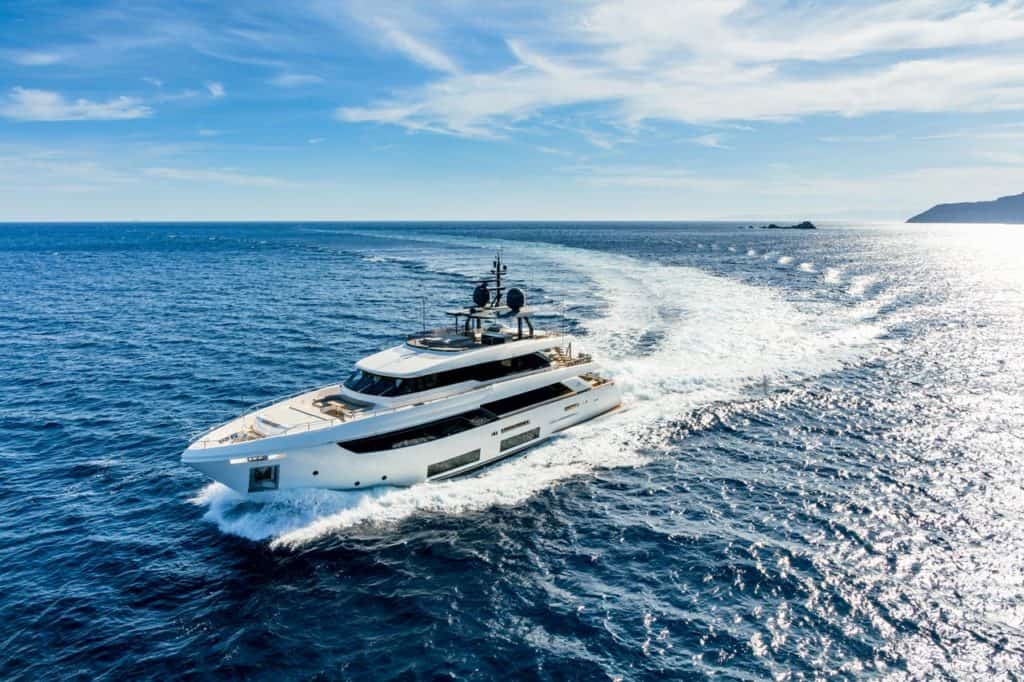 You are creating a feeling of bigger yachts?
Our aim is that yachts are perceived as mini mega yachts, specially for the new projects. Within the team of Custom Line working on the new projects this is the goal – to create a mini mega yacht feeling inside the 30 to 37 meter yacht. During construction we are trying to add all the elements of the mega yachts like insulation, the floatig floors, to reach the level of comfort of the bigger yachts.
How does it work with CRN?
It is a good collaboration, especially now with the bigger boats like Navetta 42 the presence of the CRN is very visible, specially studied technicians are collaborating with Custom Line team. Also we exchange some of the workers and have subcontractors working for both brands. It is a mutual collaboration through which Custom Line is getting more of the appeal of mega yachts.
What about planning models?
We have 120 in construction and we will get it ready by the end of the year, when it will be delivered immidiately to the owner and head to America, hopefully we will be able to get it for American boatshows. It marks a new life for our planning boats series of Custom Lines, because due to new collaboration with Francesco Paszkowski we have a new design that will be, in my opinion, very successful.
What is market demand for it?
The main focus of our planning boats is the family use. But for instance, in the planning hull, you have historically also the charter interest. The idea of the fast planning boats is to be used for charter as well. New 120 will be used privately but also for charter, she will have 5 cabins. We have 108, but also we have a new thoughts about the future of planning boats.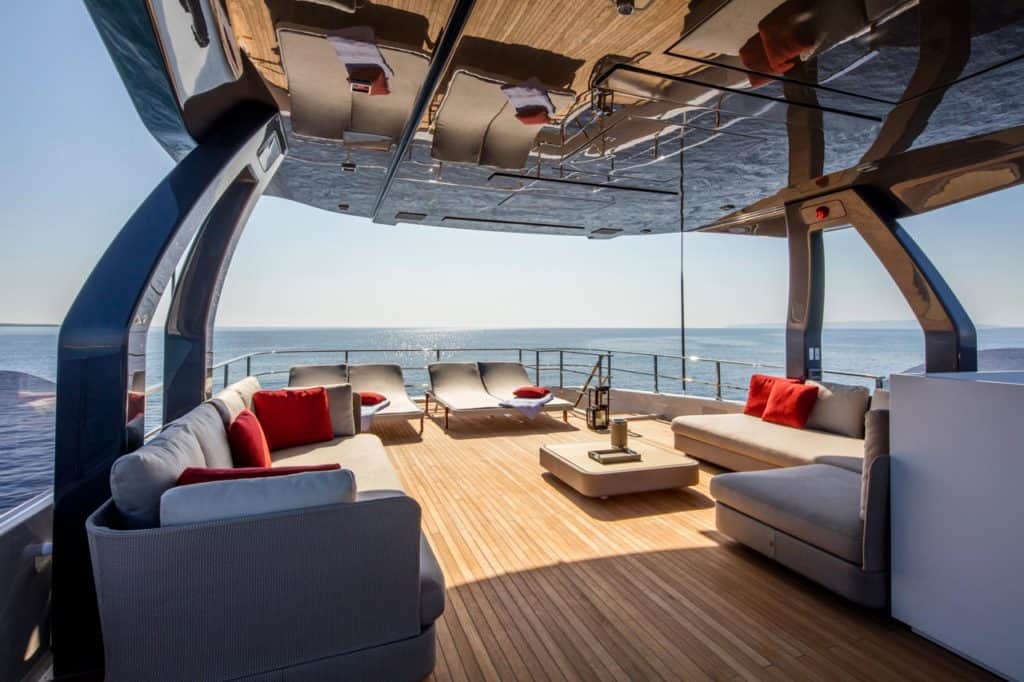 What is the future of Custom Line, if you go bigger you will overlap with CRN?
We would like to stay in the range of 28 to 45 meters, but we have new projects in mind we are working on, always in this segment. We will not change build materials, and we will stay with the fiberglass production, we want to have brand identity with fiberglass. In the steel and alluminum you have CRN, Riva and now Pershing.
How does your distribution of the sales looks like?
It is a worldwide, our sales team responsible for the EMEA region is in Forli, but we can count on the office in Fort Lauderdale where we have one college, and for the Asia Pacific we have office in Hong-Kong with two sales people responsible for all our brands. We still have approximately half of the sales in EMEA and the rest is relatively evenly split between America and Asia. In Adriatic, Mennyacht and Pivatus are our best dealers thorugh the years and both of them have a lot of passion in the Custom Line brand, brought us several customers and the collaboration is continuing, as in that region seems to be more activity.
Can you speak about figures?
Last year the order intake was 110 million euros, so together with Riva it is strongest brand for Feretti Group at the moment. But Ferretti Yachts has historically been a logical 'feeding chanell' for our yachts, and it is still like this, we always have clients that start with Ferretti Yachts and are growing, but we also have clients from Pershing. It sounds strange but some of the Pershing clients say I don't need to go faster anymore and I decide for Navetta. But what we have seen in the last years is that clients also come from other brands outside of the Ferretti Group and join the Custom Line. Before it was more concentrated from the inside market and now we have more clients coming from other brands.
Photos Ferretti