Riding through one of the nicest areas of the South Adriatic
The tours have been designed to enjoy its every little moment while evoking spirits of ancient and nearly forgotten times blended with a feeling of the Mediterranean serenity and lifestyle
Korčula is a gorgeous and fortified town on the east side of the island, populated for millennia before Greeks' arrival. Later times saw the city built in the shape of fishbone to serve as natural air conditioning regulating the wind flow, while its walls would protect it not just from possible attacks but also stormy and cold winds in winter. Furthermore Korčula is considered to be birth place of the famous Italian traveller Marco Polo. There are also two interesting biking tours. You can explore the east side of the island and its finest parts starting from the unique medieval town of Korčula. Having passed through the lovely countryside of scenic landscapes with vistas opening to Saint Ilija mountain and magical old vineyards of Grk grape sort rooted in sandy soil, you will arrive to the spread-out village of Lumbarda boasting wonderful beaches.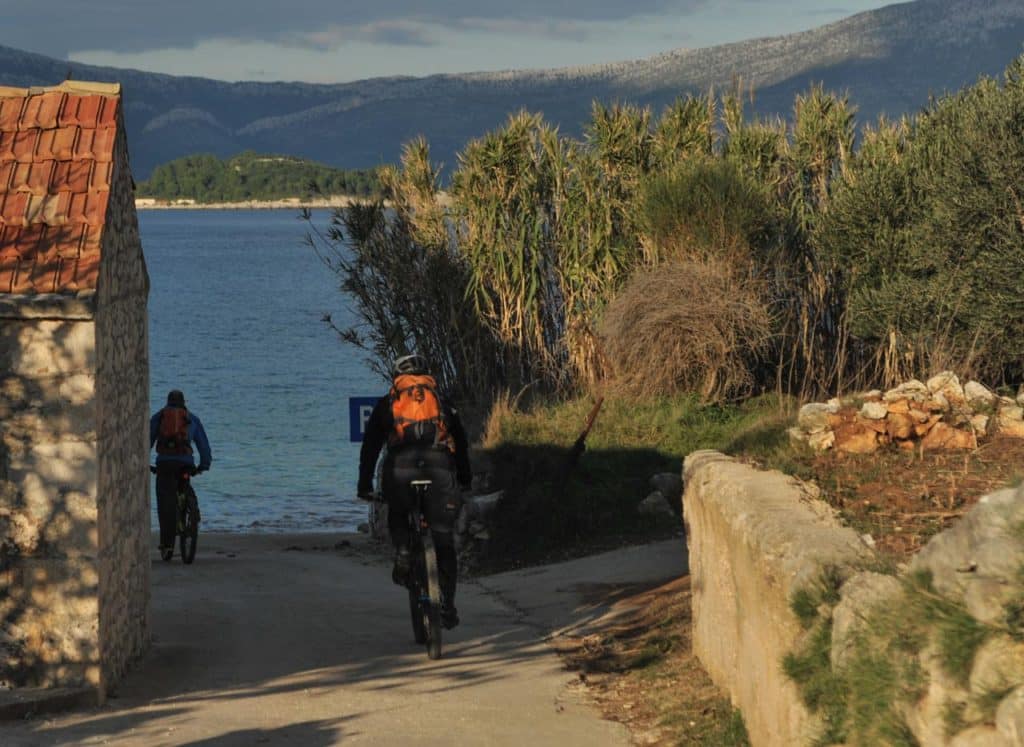 First stop is probably at the best wine maker in the area for wine and food tasting after which you can refresh and relax at one of Lumbarda's beaches. In the end you will ride back to Korčula town. Other ride will take you to Kočje natural reserve. The tour will get you to the village of Žrnovo – one of the oldest settlements on the island. Its inhabitants gravitate to Korčula but nevertheless are well into wine and olive oil making, agriculture and stonemasonry. The churches of this little village spread on a relatively large area are but a particularity coming from different visions and architectural styles. After a short break, a gravel road leads you to a little both unique and magical place known as Kočje. It is a labyrinth of strangely shaped dolomite rocks overgrown with ivy, surrounded by holm oak, fern…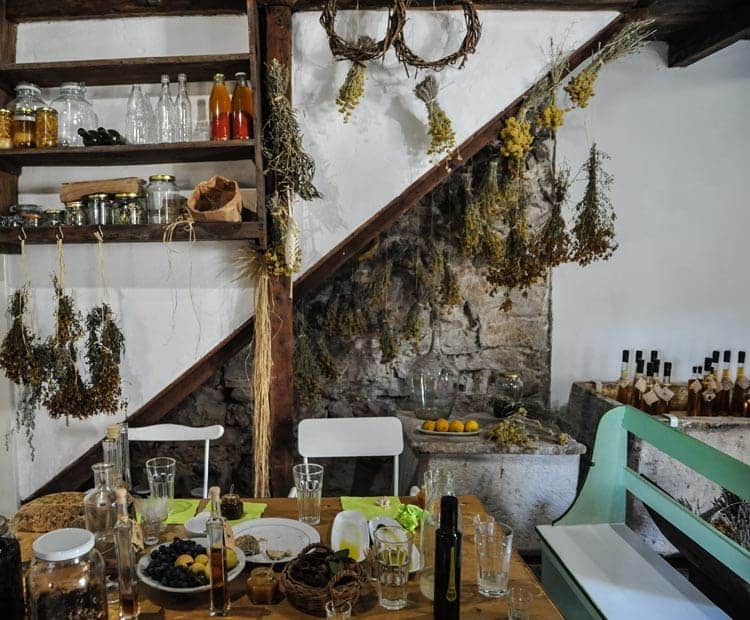 Flora is interwoven in a most delicate way with cave-like spaces between the rocks dressed in moss seemingly hiding some primordial secrets. Although this protected area is huge it comes natural to spend some time exploring its green corridors, aromatic herbs or looking for the 'Fairies' spring'. On the way back from Kočje you will return to Žrnovo to enjoy the most autochthonous and organic olive oil, goat cheese, home-made jams and grappas in an original old stone house setting. Finally by choosing a different route, you will widen your perspective of this beautiful part of the island and town of Korčula. www.korcula-outdoor.com
No tags for this post.