The capital of Slovenia is an attractive destination that features the wonderful architecture by Jože Plečnik, a variety of street food options and great bistros, charming Old Town and a castle on a hill overlooking the city, with an excellent fine-dining restaurant
With a little under 300,000 residents, Ljubljana is one of the smaller capital cities in Europe, but don't let its size fool you. Its charm, character and attractions make the capital of Slovenia a great choice for a weekend getaway before going to the mountains or the famous Slovenian lakes.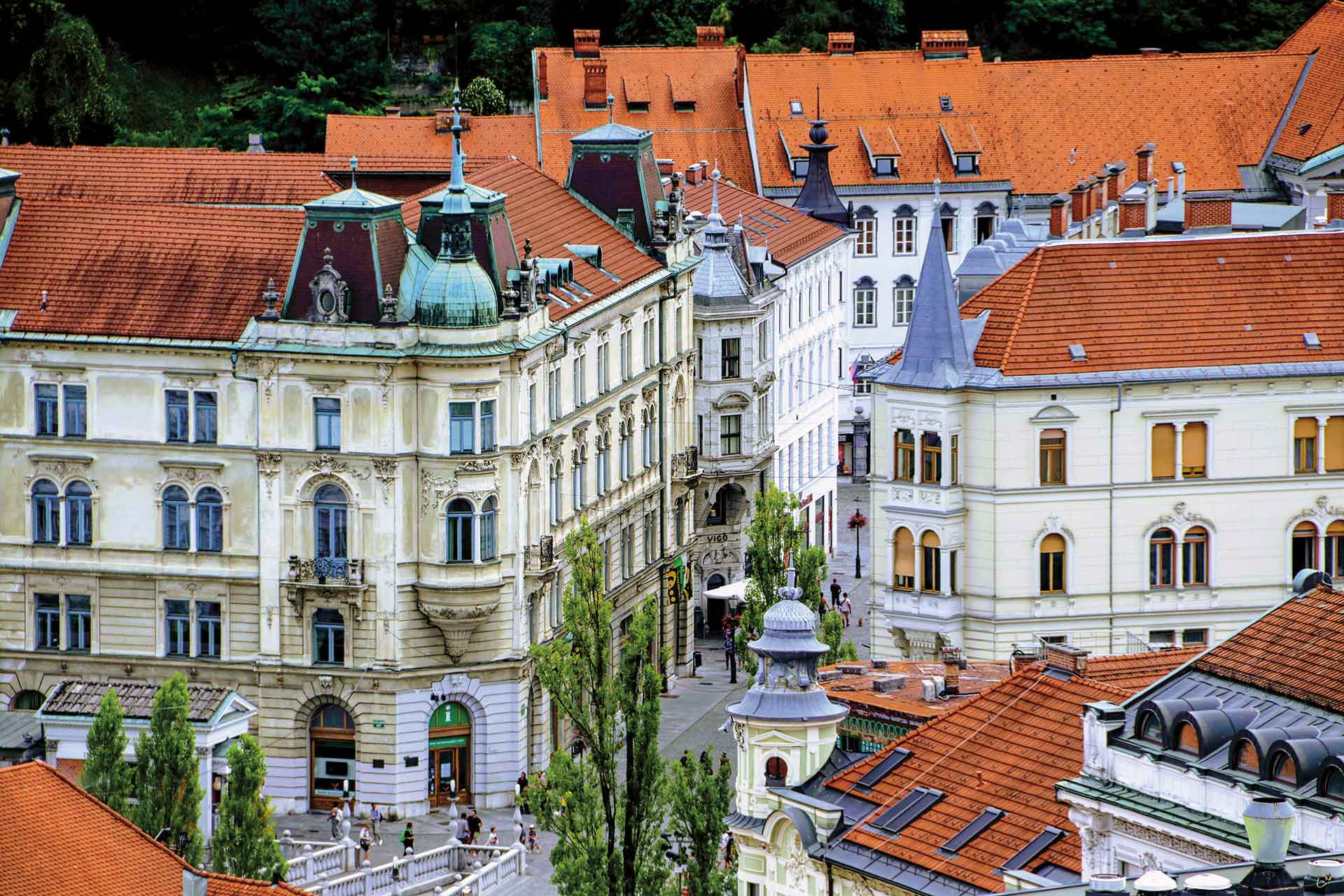 There are several excellent restaurants, great museums and points of interest to discover, but also quirky bistros and places to have fun or go clubbing. In a nutshell, Ljubljana is an attractive destination that isn't overcrowded and that's very pedestrian- and bike-friendly, as confirmed by the European Green Capital title that was awarded to the city by the European Commission in 2016.
The locals say you haven't really visited their city if you haven't had your picture taken at Zmajski most
Thanks to the river meandering through the Old Town, this part of the city is full of picturesque bridges, connecting two lively river banks. In addition to bridges, the Old Town is known for its Central Market, designed by Jože Plečnik, pioneer of modernist architecture who modelled the city after the ancient Athens, but gave it a modern twist.
One of the greatest Slovenian architects is often likened to Antoni Gaudí as Plečnik's impact on Ljubljana is similar to Gaudí's legacy in Barcelona. In the early 1900s, Plečnik designed huge portions of the Old Town, including embankments, cemeteries, markets, the library, the iconic Triple Bridge and the Križanke Outdoor Theatre.
A great starting point for exploring Ljubljana is the Prešeren Square, honouring the late France Prešeren, Slovenian national poet and one of the best Romantic poets in Europe. The heart of Ljubljana features three distinctive symbols of the city: the Franciscan Church and its pink facade, Prešeren's statue and Plečnik's Triple Bridge, inspired by the Rialto Bridge in Venice, surrounded by stunning buildings, such as the Mayer department store and the Urbanc House, home to Galerija Emporium department store.
The river, Ljubljanica, is truly the centre of life in Ljubljana, teeming with people in spring and summer. The promenade along the Ljubljanica will take you to some of the best spots in town, allowing you to cross many bridges, the most famous of which is the Dragon Bridge. This is the most photographed place in town, with every corner featuring a winged dragon statue on a pedestal, originally meant to be lions. It is said that you haven't been to Ljubljana if you don't have a photo with one of the dragons.
Ljubljana is a gastronomy hub, with many interesting bistros and, of course, Ana Roš's artisanal bakery
The charming medieval Town Square (Mestni trg) that's located nearby will take you to a maze of narrow streets with a lively restaurant and bistro scene. Then there's the Ljubljana Castle, which you can also walk to and enjoy a panoramic view of the city. Another place not to be missed for breath-taking views is the Nebotičnik, the first skyscraper in former Yugoslavia, inspired by New York's Art Deco high-rises.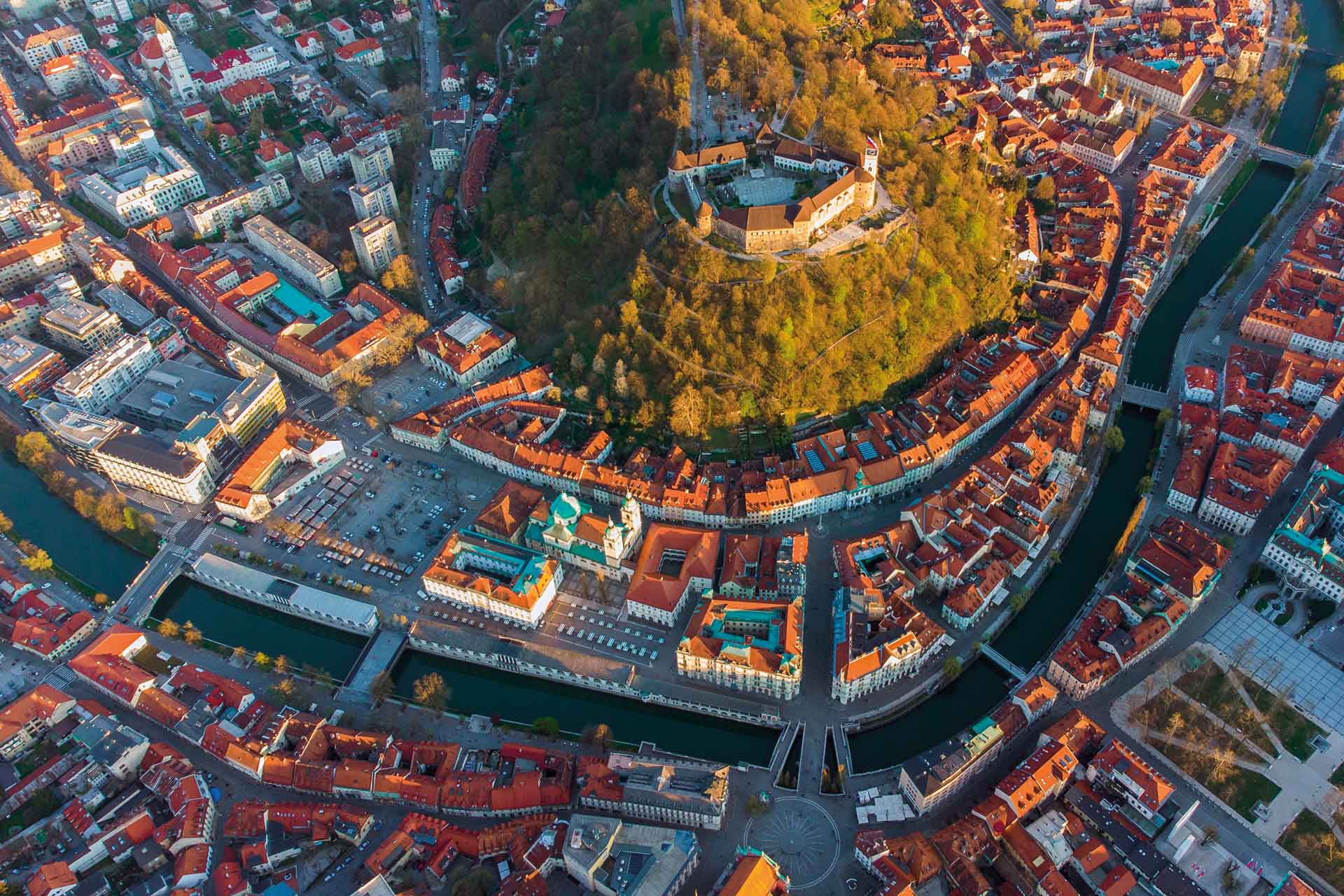 Ljubljana's eclectic nature can also be experienced through food. The city has a lot to offer when it comes to restaurants, bistros and street food. Don't miss the Odprta kuhna food market at Pogačarjev trg, which is the reason why more and more people are drawn to the capital of Slovenia every year.
Every Friday from March to late October, the place turns into Ljubljana's living room where foodies come in droves to taste food prepared by famous chefs. A new addition to Ljubljana's food scene is Pekarna Ana, an artisanal bakery by Ana Roš, chef at the two-star Michelin restaurant Hiša Franko, who put Slovenia on the culinary map of the world.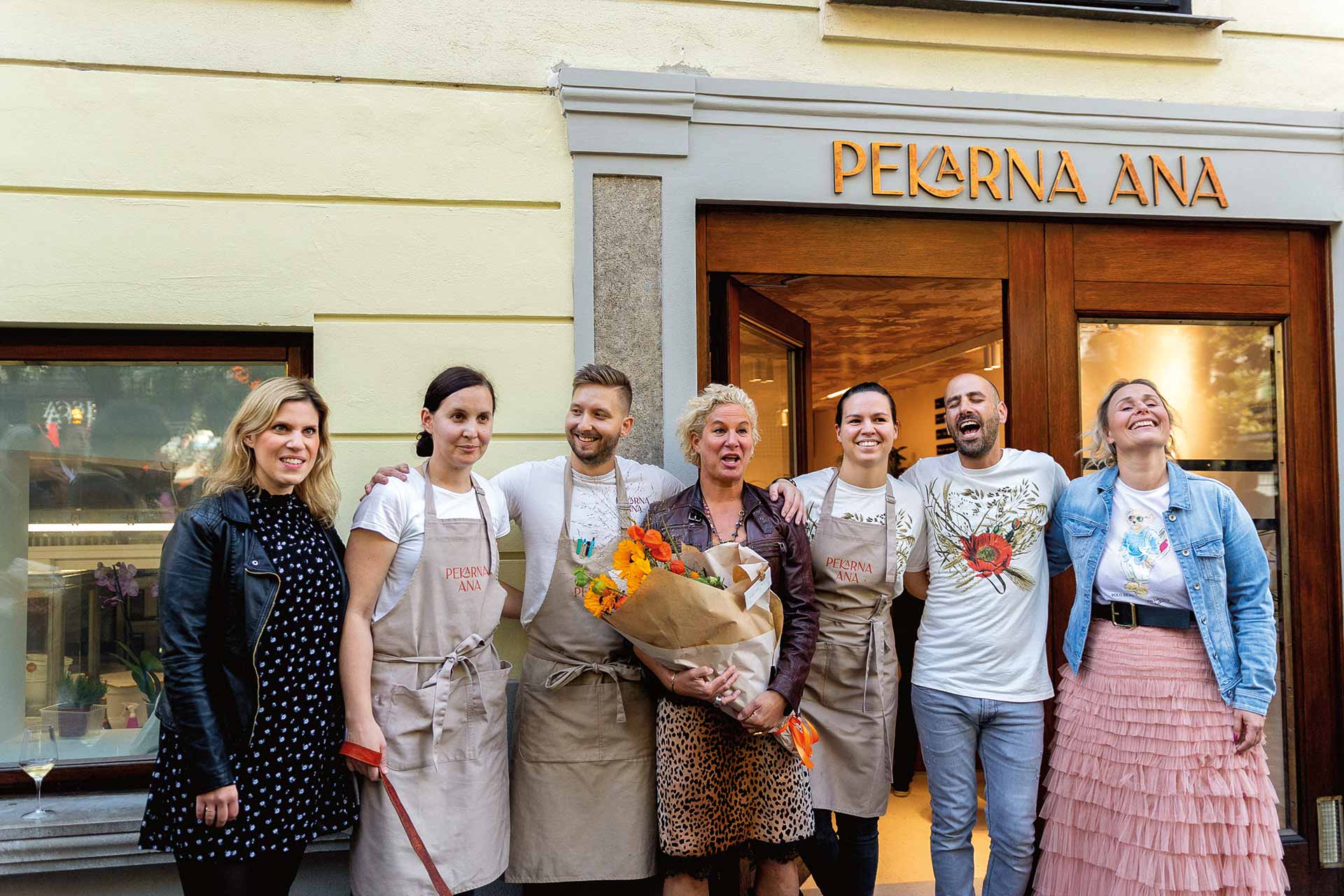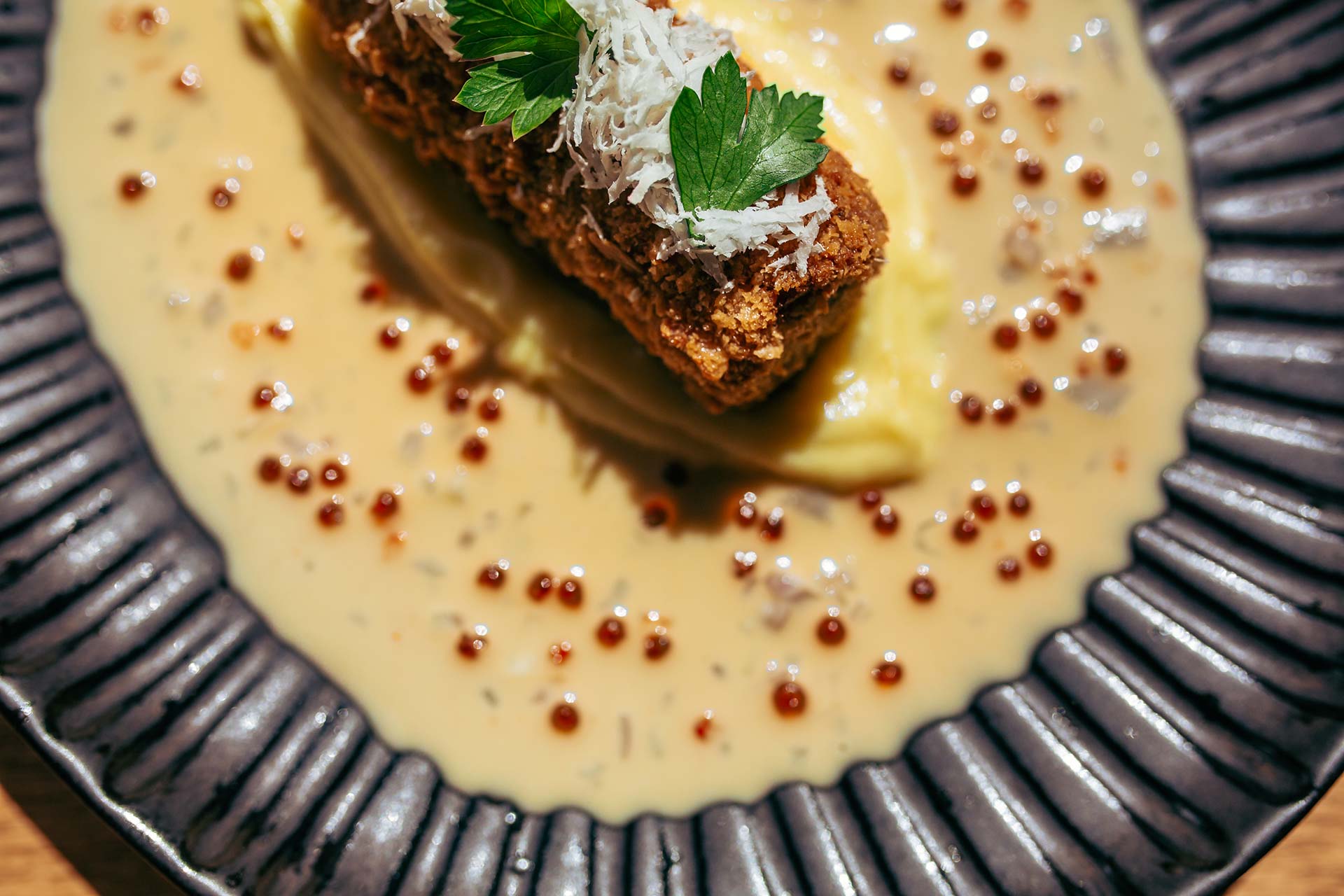 Sourdough bread, croissants, baked goods, cruffins and cookies are some of the delicious things Hiša Franko's Head Baker Nataša Đurić will be preparing for carb lovers. A short stroll down the promenade along the Ljubljanica will take you to TaBar, Slovenian-inspired tapas bar where the menu changes with the season and where Chef Jakob Pintar prepares three- and five-course tasting menus.
Strelec, which was recently awarded a Michelin star, is another restaurant that can't be missed. The Ljubljana Castle's renovated tower is a one-of-a-kind location where you can taste Chef Igor Jagodic's masterpieces, combining medieval and traditional Slovenian cuisine into contemporary dishes for an unforgettable fine dining experience.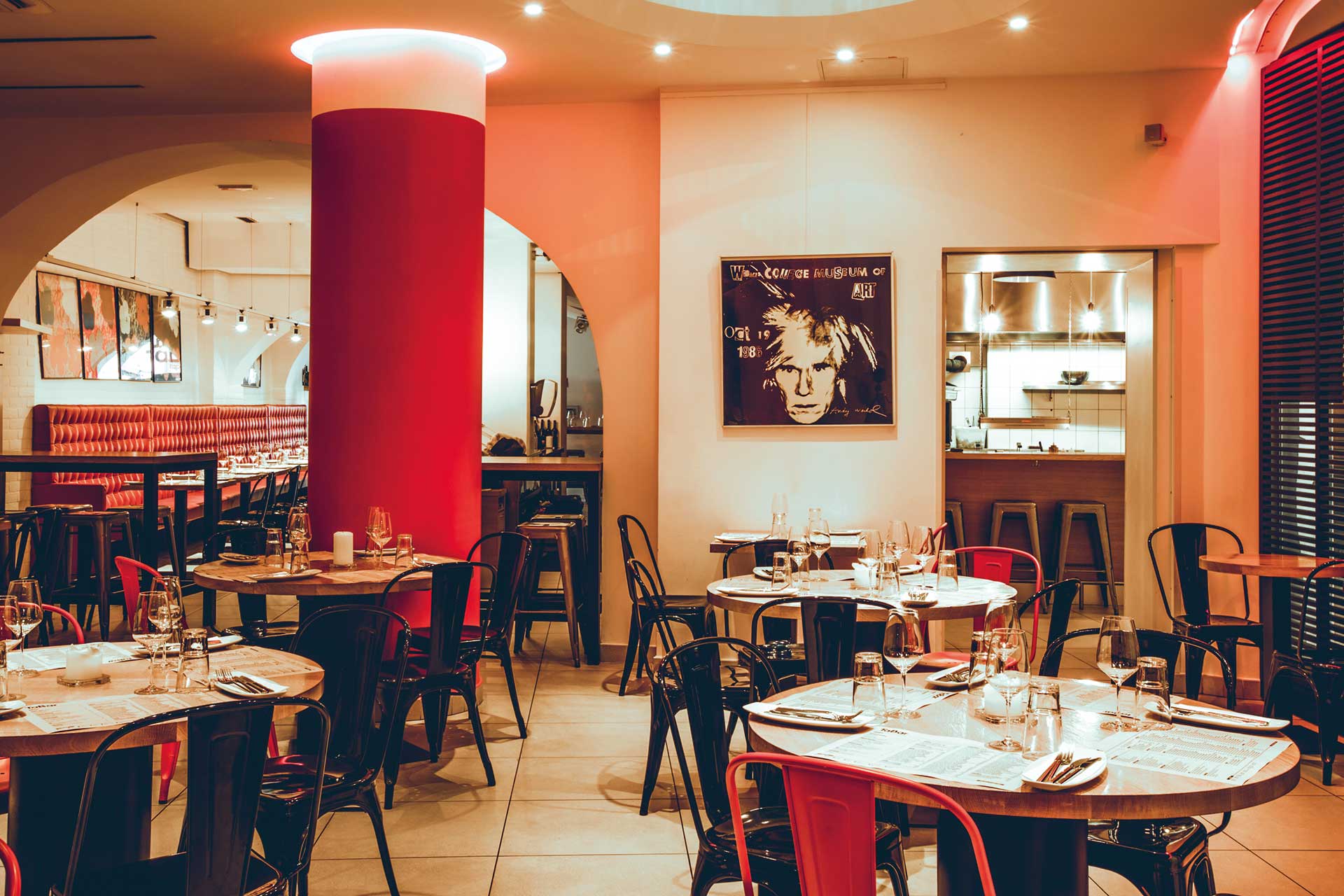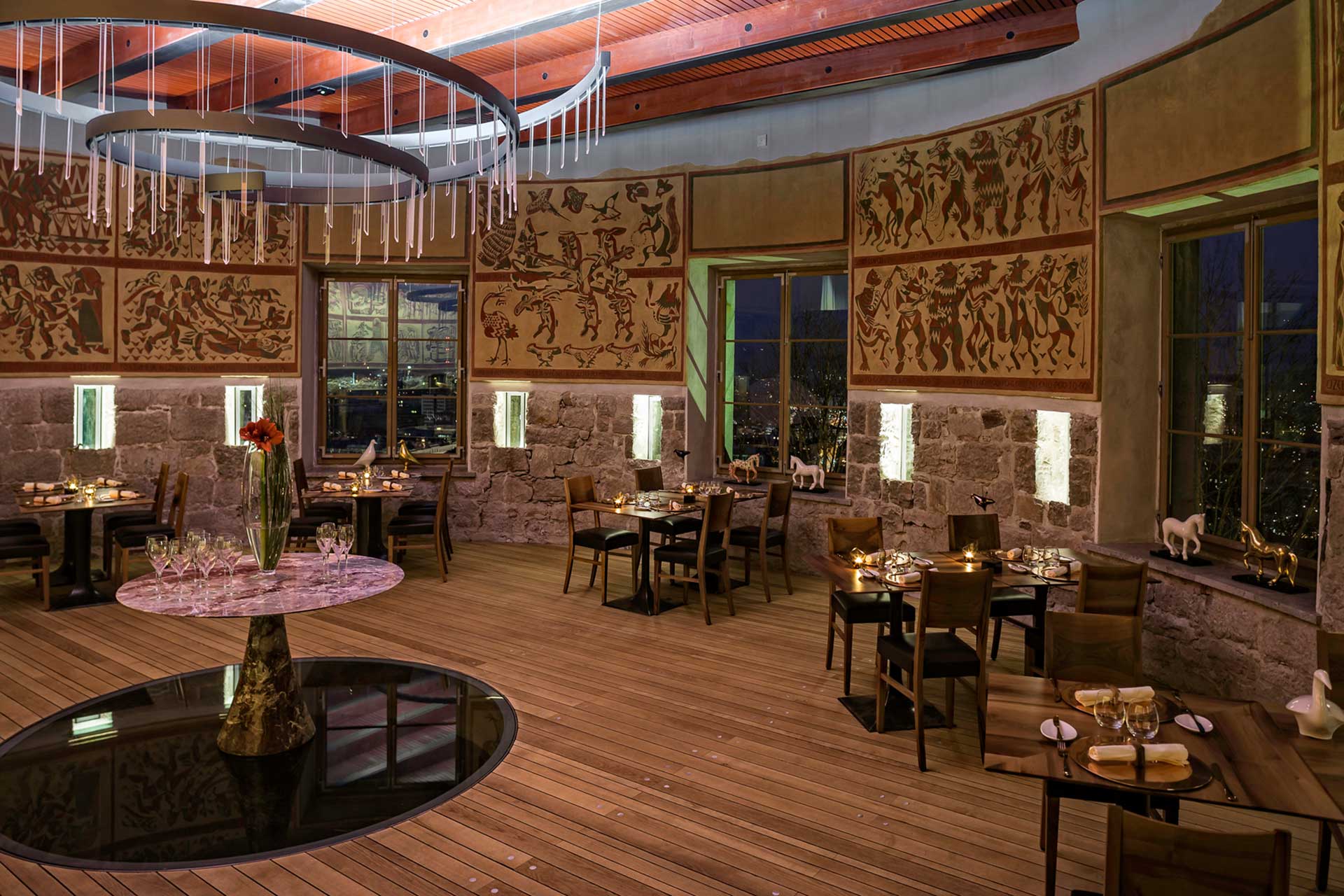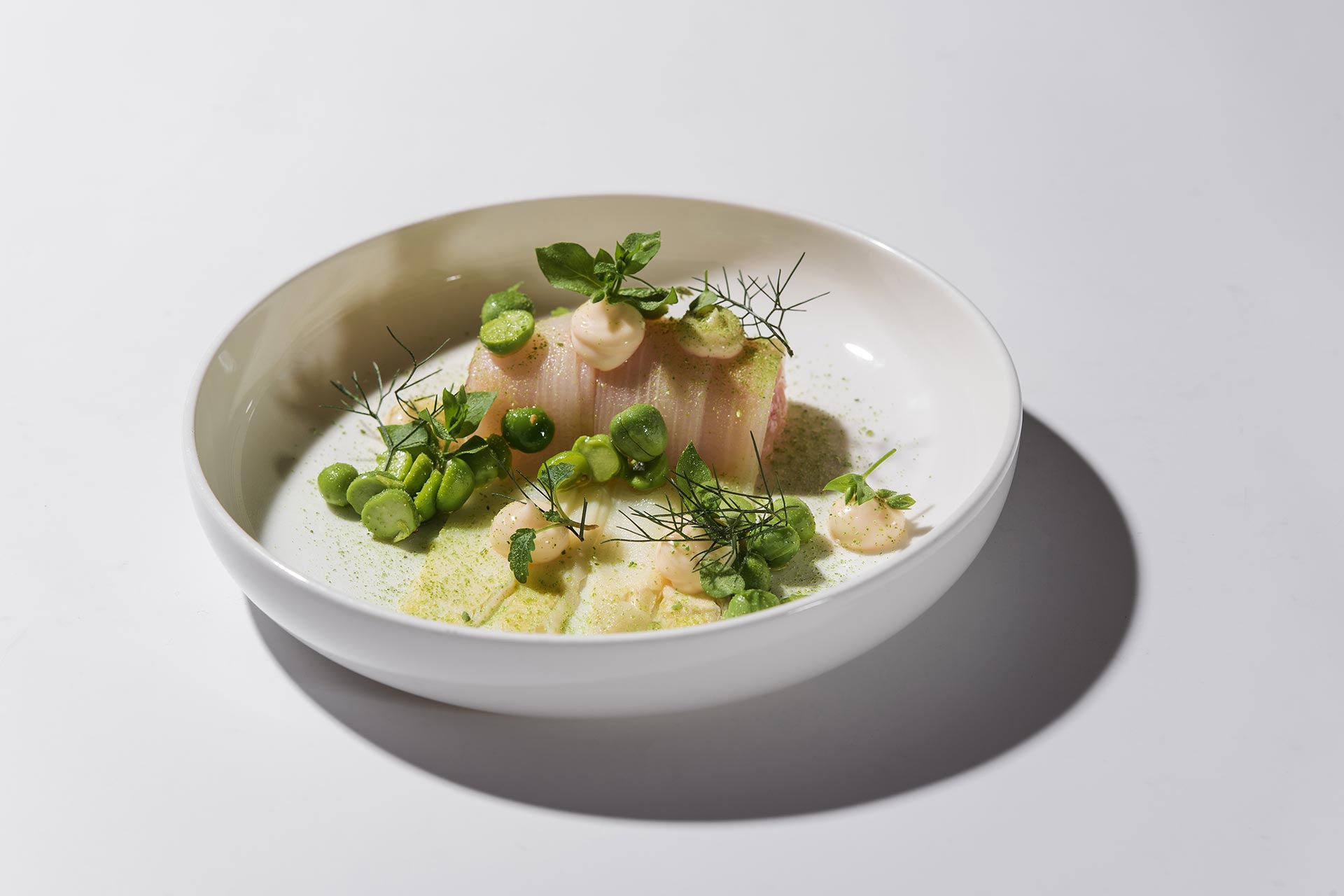 Text Hrvoje Bulešić
Photos Slovenska turistična organizacija / Jošt Gantar, Dean Dubokovič, Andrej Tarfila, Miran Kambic, Jacob Riglin, Pekarna Ana, TaBar, Breg, Strelec, Unsplash & Pexels