After successful IPO of Sanlorenzo on Milano stock exchange, some would think Massimo Perotti as Executive Chairman of the company would relax a bit, but it seems that he is steaming faster than ever with splendid new yachts leaving production halls this spring
The beginning of this year brought launch of new model at Boot Düsseldorf (Sanlorenzo SL96), and at the same time the company shared with us emotional moments about IPO on Milano stock exchange. Afterwards launches of no less than new 62Steel and 44Alloy were done, and project of new model SX112 was revealed.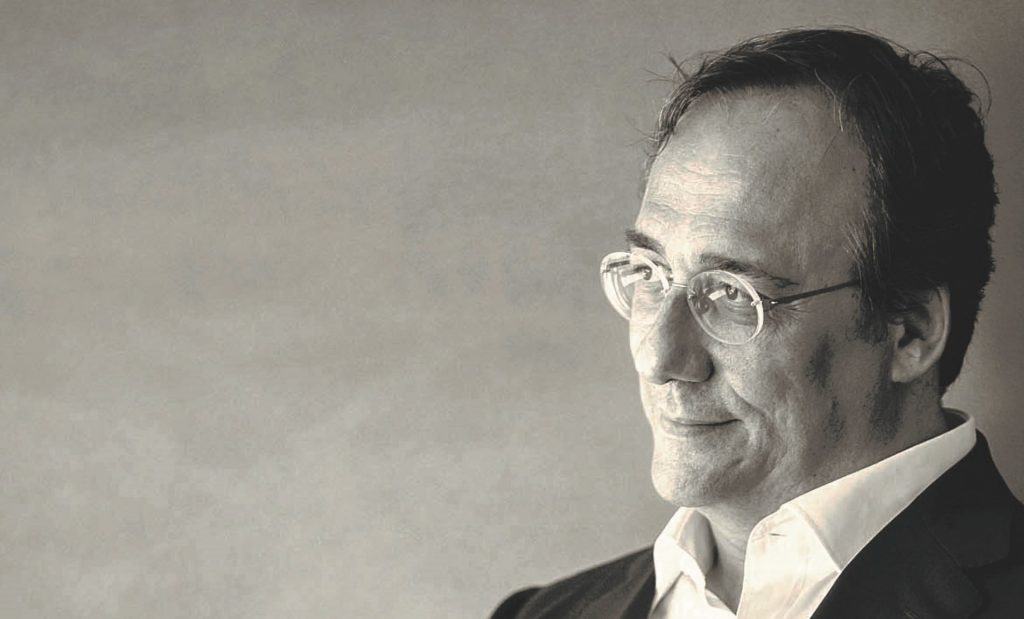 Also, Sanlorenzo has been selected to be one of Italian business Champions due to their increase of turnover in past six years. It seemed that not much can stop Mr. Massimo Perotti in leading this company into developing a yachting giant but COVID-19 pandemic happened to the world. So we asked Mr. Perotti how does he cope with pandemic situation in the shipyard?
Right from the start, we strove to give a quick response to the situation linked to COVID-19. Already by March, we had initiated an internal task force and a round table that saw all the corporate parties fully back a protocol, which all the signatories agreed to be excellent, to consider safety and functional ways of restarting work. The actions we took, together with our business model based on a highly flexible cost structure, the strength of the brand, and the loyalty of our customers, will allow the company to recover the period in which activities were suspended, limiting, therefore, any impact on the company's results. More than problems, we are facing a new way of working that, in the long term, will change our habits profoundly: for example, we will exploit even more the technological resources available which, on the one hand, will allow us to reduce the time we spend travelling and, on the other hand, will create new ways of relating. We must treasure the positive things of this period, without letting ourselves be frightened by the changes, started Massimo Perotti.
We must all work but we should stay healthy, how do you see this balance?
Health comes first, without that there is no business. All the activities that we have undertaken since the beginning of this situation have therefore had the aim of keeping all people in the maximum possible safety. We believe that this should and can take place not only in our shipyards but also at the boat shows that are working to guarantee the best safety conditions and which also already have the advantage of being outdoors, and of speaking to a not too large number of people giving us the opportunity to meet our clients in total safety by appointment.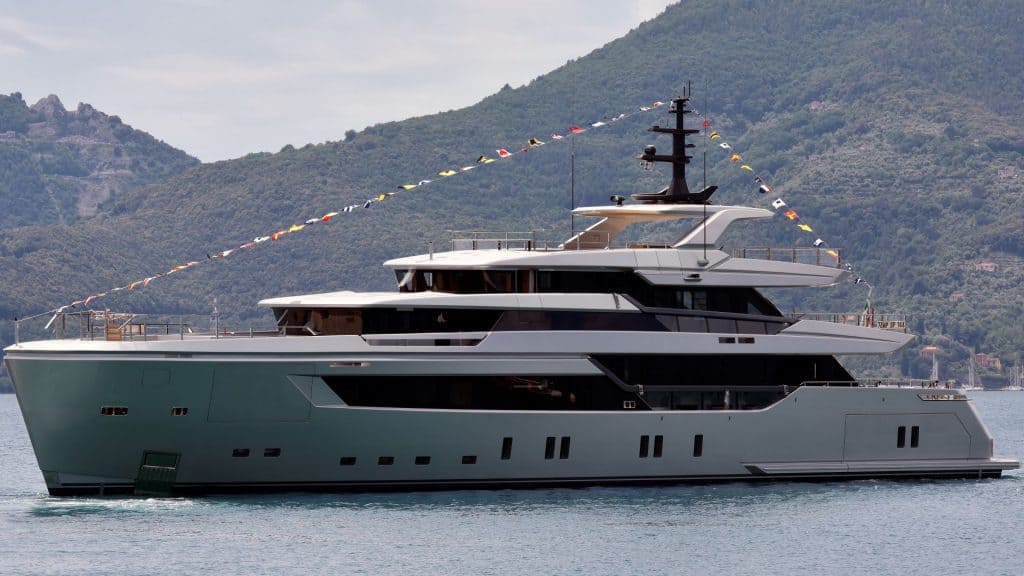 Can you comment three new and very different yachts you recently launched – new 62Steel, new 44Alloy and new model of SX line 112?
These three new models are very different from each other but they share the same focus on livability of indoor and outdoor spaces, and a same relationship with the sea, taken to new heights through cutting-edge solutions capable of foreshadowing the requests of the market, thanks to an ongoing research conducted by our company to always offer the highest quality of life on board. The 44Alloy, a 44,5-meter-long fast-displacement superyacht entirely in aluminum, is thus characterized by a 145 m2 owner's apartment divided on three levels with an indoor and an outdoor area, a solution never seen before on a superyacht of this size. The 62Steel, a 61,5 meters long superyacht, which thanks to large volumes, an innovative layout and advanced technologies guarantees exceptional comfort and livability on board. Finally, the new SX112, a 34 meters crossover model with interior design by Piero Lissoni represents the consolidation of a path that began with the SX88, first, and then the SX76, a challenge that continues and is enhanced by new contents, proposing a new way of living on the sea: the barriers on board are eliminated, and the boat opens to the outside, in a close relationship with the marine context.
You mentioned once that SX line is maybe a 'product for children of your customers', is there a typical Sanlorenzo client today when you have different ranges of quite different yachts?
Yes of course! Our yachts ranges permit us to satisfy different needs but we always speak to expert and sophisticated connoisseurs who love the sea and who know exactly how they want their boat. These are the typical Sanlorenzo's clients.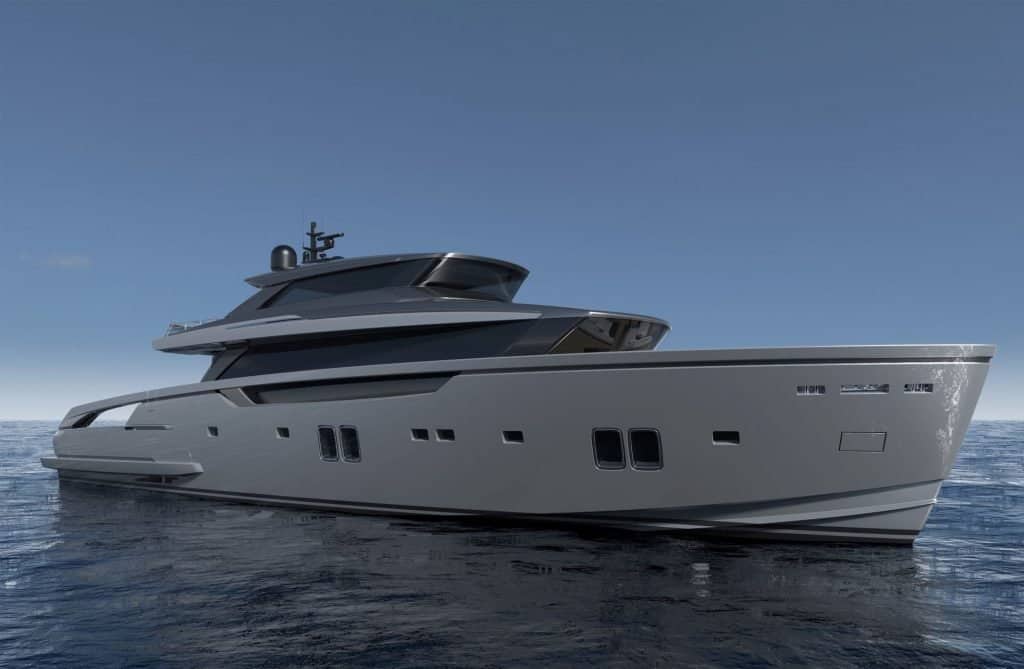 What did recent IPO mean to the company, and to you personally?
The listing represents for Sanlorenzo a fundamental step and new starting point in the path of growth and development on international markets. For me it's a great achievement and I'm very proud of it especially if I think how much we have grown since 2005 when I arrived in Sanlorenzo. At the time we had consolidated net revenues from new yachts for 40 million which has been brought to 455,9 million euros in 2019.
The part of your work is art?
Since 2005, when I acquired the company from Giovanni Jannetti, I have worked to introduce a new way of living on the sea, formulating true innovations that have profoundly changed the world of yachting. One fundamental step in this direction has been the approach to the world of design: Sanlorenzo was the first company in its field to involve outstanding names in international design in the creation of yacht interiors, including Dordoni Architetti, Antonio Citterio, Patricia Viel, Piero Lissoni, Patricia Urquiola, John Pawson and Christian Liaigre. The desire to open the way for new creative languages giving rise to unexplored relationships, have also convinced me to seek a bond with the art world. Sanlorenzo has thus activated a series of collaborations with important galleries and cultural institutions. In 2018 Sanlorenzo has entered a global partnership agreement with Art Basel, the leading art fair for modern and contemporary art for the annual events in Hong Kong, in Basel and Miami Beach. In 2020, Sanlorenzo has also become the Institutional Patron of the Peggy Guggenheim Collection in Venice, the most important museum in Italy for European and American 20th-century art.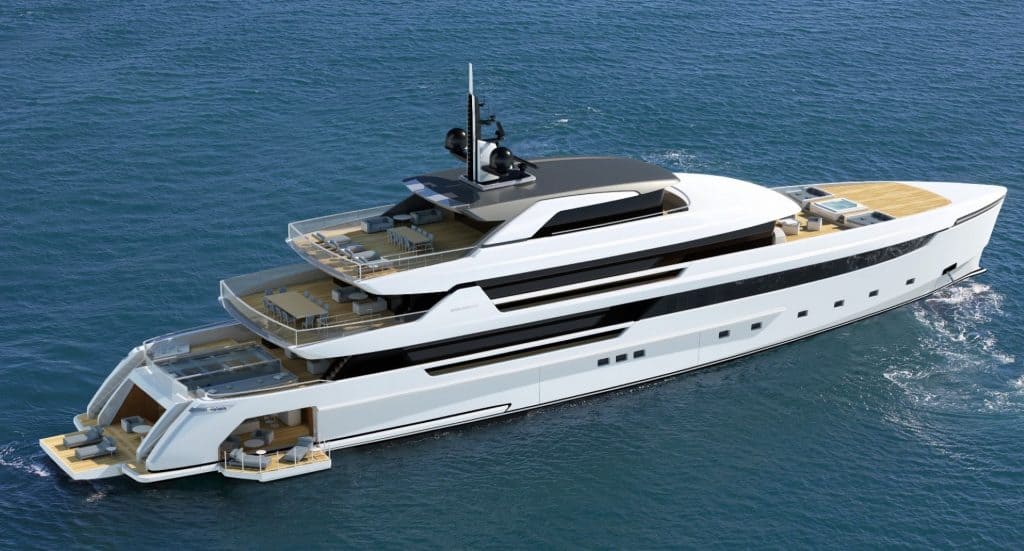 Can you tell us how do you see Sanlorenzo Adria, after long time they have boosted Sanlorenzo presence in the region?
It plays a fundamental role for the development of our company in the region because on one side it is the ambassador of philosophy and values of our brand such as craftsmanship, personalization, attention to detail and pursuit of the highest quality and on the other it has an in-depth knowledge of the local market and its representative values.
Will you be in Croatia sometimes?
I love Croatia and I'm looking forward to visit it again as soon as possible!
Text Darko Šupuk
Photos Sanlorenzo Yacht