Flying through yachting business is no capacity to everybody, but it is for the French entrepreneur who still has lots of fuel to burn after a respectable thirty-seven years long career in the yachting industry
There is no sphere of yachting business unknown to Michel Karsenti, and in all of them he has left a recognizable mark. Not everything in his business life was success but for sure all that he has done was the consequence of following a clear vision of what he wanted to achieve, done with unquestionable passion. Today that vision looks very interesting with Canados and Tankoa preparing some really cool projects fulfilling the dream of Michel's life to be a boatbuilder. But that is far from the end of the entrepreneur whose career started merely forty years ago in the center of the yachting world at that times, Cannes.
You started with chartering yachts when you were a teenager?
My life is a fairytale, I started by doing under bottom paints and boat maintenance when I was 15, then while doing this job, I convinced some of the owners I was doing works for that it was stupid to pay the expenses of their boats for 12 months to use them for three weeks, so when they were not using the boats I started chartering them. At that time it was easy, almost no regulations, no ISM, ISPS, MCA… were on the screen and internet was not even existing… Around the same period, I started offshore powerboat racing. I was lucky to be successful and after that I became a publisher – you know the story. In the early 2000s, my company was probably the world leader in the yachting publishing arena. And from there I started creating links in many countries, mainly Russia where I helped a lot of people who were in trouble because they were getting abused building boats. One thing drove me to another and I ended up selling the publishing houses and became a yacht builder which was the dream of my life… What else could I expect?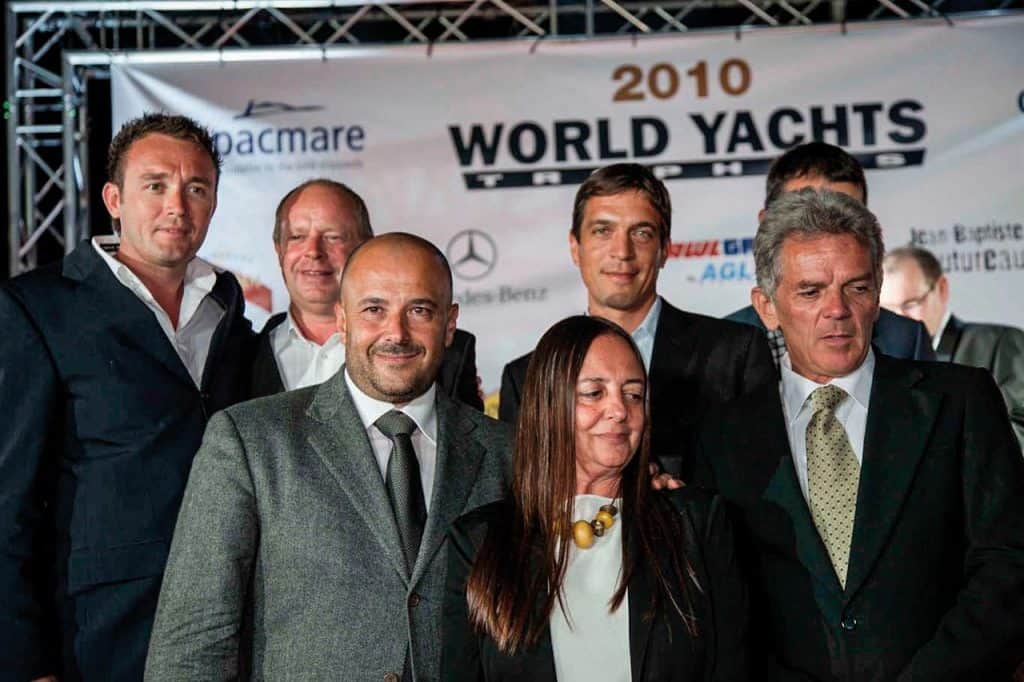 But not only yacht builder, you also commercially represent Tankoa?
Tankoa is another story of passion. In the process of looking for a shipyard for a new client back in 2012, I visited Tankoa because I heard about them and heard about what they were trying to put together. At that time they had two half-way built 65-meter yachts with no client, in the middle of the crisis. We had a client who was willing to build something in that size range. As much as I was impressed by Tankoa in terms of know-how, we ended up contracting another shipyard in Viareggio as the brand name was of prime importance for the buyer and he was not seduced by the design of the 65 metres. About three years later, during the Monaco Yacht Show, the Tankoa people asked me if I could help. Having been so impressed by their quality I listened to what they had to say. The yachting world was in big struggle but it was known in the business our activities in Russia were still flourishing. My answer was straight forward, I told them I could help but only if they were to understand that the yachting world had changed, approach to the buyers had changed, the brokerage industry had changed and that, from their previous experience as owners of Baglietto they could only retain their limitless capacities to build first class yachts. Knowing the two 65-meter had been designed by Francesco Paszkowski whom I have a particular respect and admiration for, I offered the main shareholder of Tankoa, a first-class gentleman, to work on modifying the design of the boats with Francesco. And they accepted. I started working with Francesco redesigning the first one at 69-meter. At that time the boats were unsuccessfully listed two years in a row with major brokerage houses. Guido Orsi, founder and main shareholder of Tankoa took 24 hours to think and asked me what I could guarantee them in terms of sale. The answer was crystal clear, I said nothing except I would turn the projects into yachts that could sell. The rest is history. Once the redesign was completed, about six weeks later, I flew to Moscow and started knocking doors because I had a few ideas on who could be receptive to the boat. Two or three weeks later, Tankoa received as a Christmas gift, a signed LOI for a 69,40 m to be called Suerte. About a year later, Guido asked me if I could get more involved with him on the sales, marketing side and development. I must say Guido is the most honest, straightforward individual I have ever met. He is just the class act! Thus, it was difficult not to be attracted getting to do more business with him. The beauty of Tankoa, is that we have the same mentality, we do something if we have money in the pocket, and if we don't – we simply don't do it! Tankoa is a dept-free company, an important aspect for clients. We can give full refund-guarantee. We talked extensively, shared our points of view and agreed on the fact we could not be a serious new contender in the market without having a smaller entry model despite having the best team in Italy for design, engineering and construction. A few month later, we started with the design and plans for our 50-m project. Now known as Vertige, the first 50-meter got sold on paper to…a Canados owner. Thus, for those who do not really understand our strategy, this will give them something to think about. Today, we have the 69-meter Suerte in the water, the 50-m Vertige, the 72-m Solo and the 50-m Bintador. There is a third 50-meter in the sheds that will be delivered next summer and we are working on a couple of very interesting projects, bigger… and I hope to tell you soon more about this.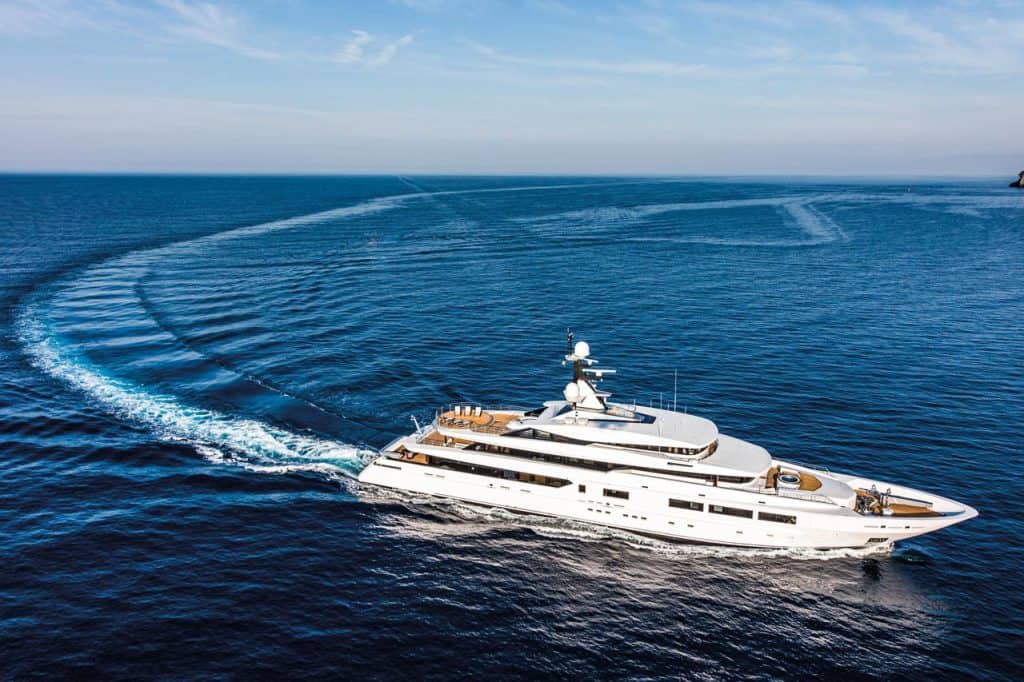 The second 50 meter is already in the water?
It was launched this spring, she will be exhibited at the Monaco Yacht Show. Her exterior design and appearance is quite similar to Vertige, except for the foredeck that has a touch-and-go helideck. She is a five cabin, with different interior design, different décor. But the major difference comes from the fact she is faster and powered by a whole new hybrid propulsion system making her one of the quietest boats ever. As we speak, the owner is cruising in the region of Naples.
So, you brought your ideas to the shipyard together with Francesco; what was the foundation of that knowledge?
The main issue most shipyards have is that building yachts is not a simple task. It is a very tough business, where one may consider he did well if he doesn't lose money. You should understand that most builders have to be in their shipyard 12 hours a day six days a week if not seven. So the main goal, and that was the interesting thing, is that I have always been out there traveling, I can be on the water with clients, visiting marinas, brokers and I hear what the market expects. When you are stuck in your shipyard 6 days a week for 12 to 14 hours you don't really understand what is happening out there. You don't really understand the evolution in trends and this is what I bring to the table. By being out all the time, talking to clients, you constantly feel the evolutions and the expectations. Only 10 years ago master cabin fold-out terraces, gym, beach clubs…were rare. Today, they are a must! When you spend lot of time with clients, captains, brokers, you are kind of a bottle neck of ideas and you can channel all these ideas to the shipyard. This is where the combination with Tankoa works well. We have a world class team of builders, an astonishing production tool, incredible technical office and a shareholder with a long term vision while a guy like me who goes to 20 boat shows a year, spends his summer between Ibiza, St. Tropez, Cannes, Monaco, Capri, Porto-Cervo and winter between Moscow, London and Florida and I see what clients like and especially what they don't like anymore.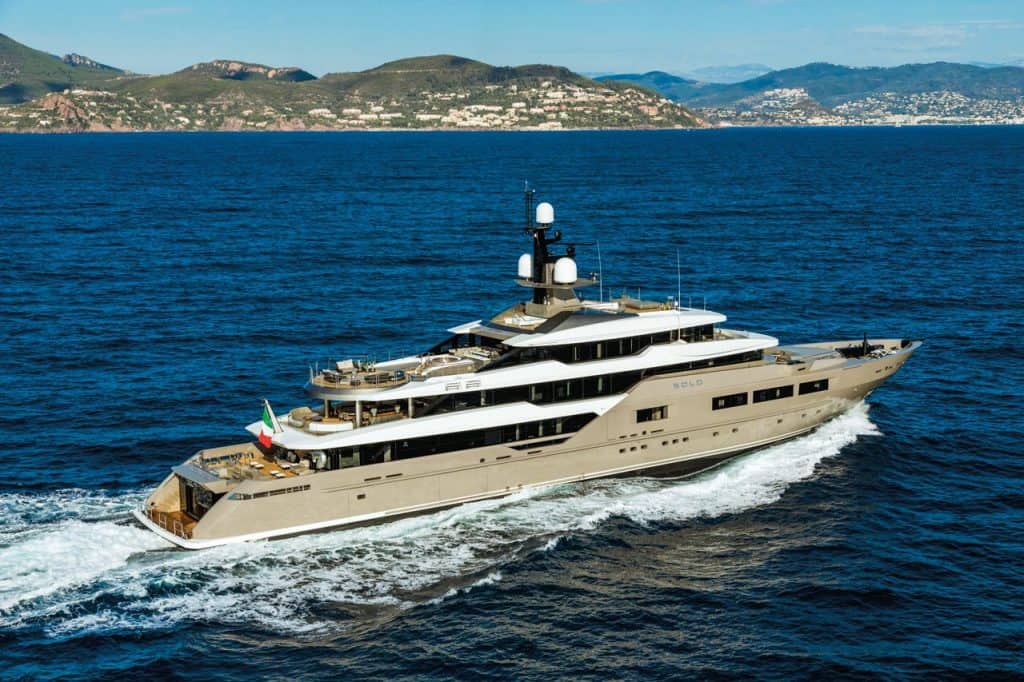 There is an extremely interesting project with Exclusiva Design?
It is a very different project we developed in conjunction with one of Italy's most advanced architectural and interior design firms. These guys had a Russian client that wanted to build a very different yacht and was willing to have it designed with Exclusiva because they did lots of incredible real estate projects for him. They are also famous in Russia for having done the Gazprom headquarters in St. Petersbourg with amazing architecture. Being Italians, the Exclusiva partners knew with the right budget anything can be achieved in our beautiful country. Thus, they started looking for a shipyard in Italy to create a specific project for this very special client. After conducting extensive due diligence, visiting half a dozen shipyards, they ended up at Tankoa convinced we had the tool, the mindset and the financial strength to engage in such challenging project. Unfortunately, the client got in trouble in Russia and had to drop the idea. At the end of the day, it was a full-scale exercise for our technical office because of the challenging structural engineering linked to unseen before glass surfaces. I think we have over 800 square meters of glass on this boat. We conducted long technical analyses with the class society for the feasibility. We learned a lot in the process and we must thank Exclusiva who brought us some new technologies that had never been used in a yacht before. Solo is the first boat in the world that has frame-less glass bulwarks. No shipyard ever did it, and this was approved by Lloyds and RINA. This is just an example of what we learned from engineering the Exclusiva project.
Now you are doing much more with your 'baby' that is Canados?
Well, it is two different businesses, the common language between Canados and Tankoa is that we listen to clients and we do everything custom. But building a 25 or a 37-meter composite yacht and a 70-meter steel and aluminum require radically different approaches. It is just two different industries.
But you must benefit from having a foot in both worlds..?
It is very simple, the owner of Vertige is an ex Canados 110 owner who stepped up to Tankoa because he was happy with Canados for ten years, and wanted to build bigger. He enjoyed the Canados experience with the possibility to build everything to his taste and was happy to find a similar spirit at Tankoa. He is not the only Canados owner who could end up on a Tankoa.
What is the future of Canados as you see it?
We are going more and more towards custom production. Canados has been known and recognized since decades to be able to build the best interiors, and some of the best hulls that ever existed like the Canados 72, 86 (we are now building number 48) and even the 50-knots 90 but we are also going to start a steel and aluminum division by the end of the year or early next year. We are limited to 40/43 meter by our infrastructure even if the shipyard is huge. We have 80.000 square meters. Here too, we will keep on heading towards full custom products. There is one thing I see; more clients are fed up with big yachts, large crew and big issues. I see some clients willing to sell their 70-meter going back to 40/50 meter yachts because they want simplicity for some and for others, they see the politically correct aspect as essential. These wealthy people who are basically understated are building considerably smaller yachts than they can afford, but they still want the quality of a mega yacht in a much smaller package. No one else offers this in Italy any longer. At Canados, we do because everything is done in house from engineering to stainless steel, interiors, hydraulic and so on, we just do everything at home. As a result, we are going to remain with a production of 6 to 8 boats a year above 23 meters. Quality and tailor made have a price, and there are some clients ready to pay for it.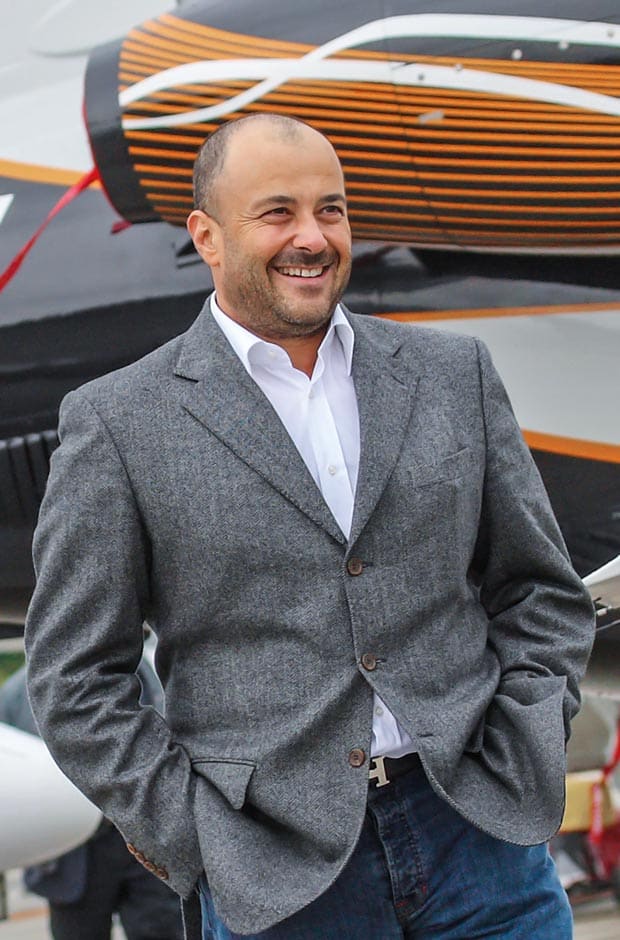 Can you tell us a bit about offshore racing?
I see some of extremely wealthy people not living the life they would like to live despite all the money in the world. Some do, but they are relatively few. The beauty of our business is that it is all about passion, I could probably make more money in different businesses but that is not everything in life. I wake up every morning happy to go to work. Offshore racing was a dream since I was a kid, I started racing in France, and then I wanted to go against the big boys, so I went racing in the US and I was the only European winning four world championships in the US, six US national championships and I am also the only French guy who ever entered the Power Boat Hall of Fame which is the highest distinction in sport. I must say that I also learned a lot of things out of racing at this level about hull design, performances, propellers, transmissions, hydrodynamics… Clients are always surprised when I jump on a new Canados 120 fresh out of the shed, take the command and go out for technical sea trials. I know what a boat is… and it makes a difference. Building boats is like offshore racing, it's all about passion and getting better day after day. When you do it you have to do it well and I am not excluding next year to race a new catamaran with Canados on its side. I want to go for a class called Super Cat and I just finished the design of a 44 foot all carbon fiber with twin 800 hp engines that will run in the region of the 150 miles per hour. This time I want to do it with Canados on the side because for some clients it is important. When they know that the guy building their yacht is capable of running a boat at more than 200 km/h, they understand that when I say something technical it is no bullshit.
In your long career, who do you remember as the characters from the yachting industry that impressed you in the last forty years?
There are many people that marked this industry, today the designers are one of the key to the development of our business to a point where I think in the next few years, we will see more and more clients go straight to the designers to create their own project and then shopping for a shipyard to build their new boat on their exclusive design. All designers today are walking in the footsteps of one brilliant individual; the late John Bannenberg. To me, he has been the true inventor of modern yacht design! In Italy it was Paolo Caliari who invented the large open yacht concept. These two names really marked and modeled the modern yachting industry. Among builders it was surely Carlo Riva, Dick Bertram, Don Aronow while among brokers it is George Nicholson, one of the most respected individuals ever, who invented the modern yacht brokerage business as we know it today.
Photos Archives