Along the Croatian Adriatic, some places are simply the best among the equal ones. If for nothing else than for the features which have brought them the title of the marine protected areas. We are referring to the Croatia national parks Mljet, Kornati and Brijuni and nature parks Lastovo and Telašćica, the pearls of the Adriatic coastline
A variety of magazines offer stories on places 'you must visit'. The greatest beauty of being at sea is that there are no musts, those places are probably not referred to as the ones you must see – after experiencing them, you will probably want to see them again. To sail, to own a boat means enjoying freedom and regardless what kind of vessel you have, a dinghy or a luxurious yacht it always has the power of moving around and exploring.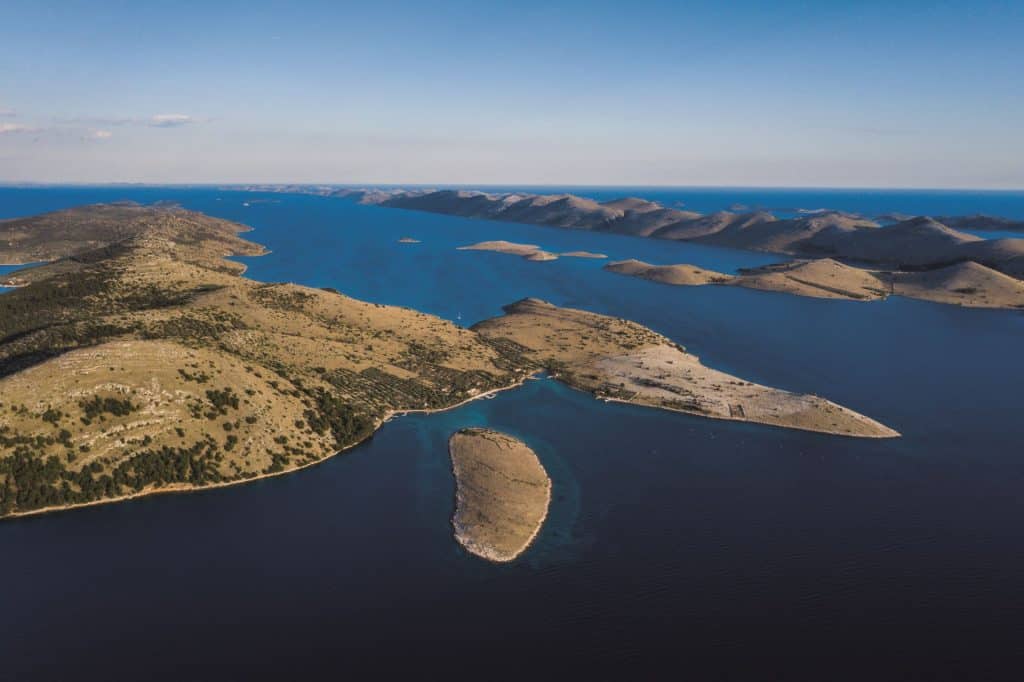 A vessel offers you freedom of revealing hidden coves and the pleasure of fighting the open sea. The sea is an open road therefore lifting up anchor in the morning-without knowing where you will drop it in the evening-belongs to one of the greatest pleasures of being at sea. Nevertheless, this is not a story of a ship taking you somewhere: this is a story about 'ships' that do not sail, but the kind you do not want to get off – this is a story about national parks and nature parks on our Adriatic, a story about 'Adriatic boats made out of stone'.
National Parks in Croatia
Mljet National Park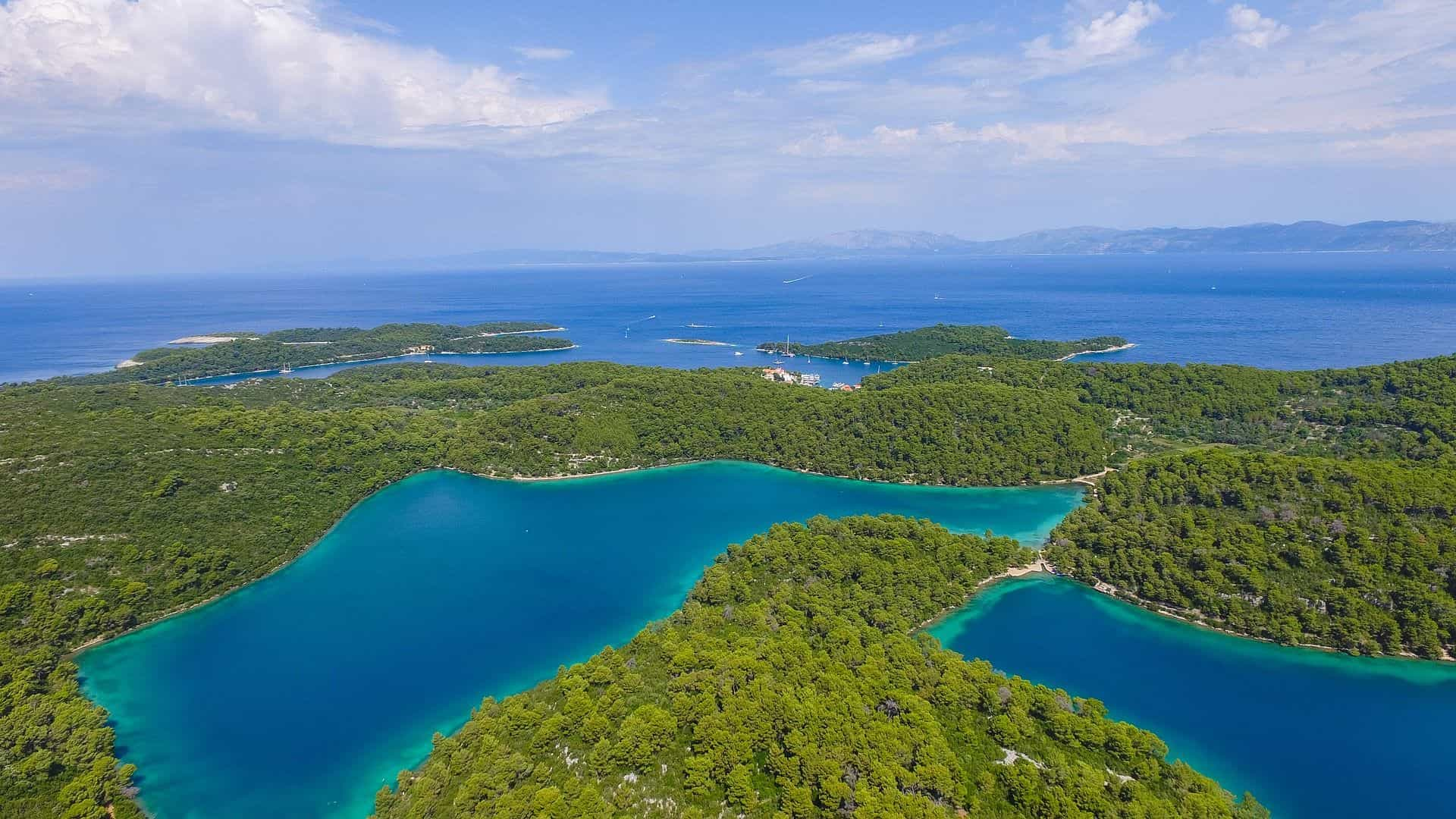 As the legend says antique hero Odysseus spent seven years on Mljet as a captive of the sea nymph Calypso. He was stranded on the rock Ogiran (which is still a dangerous rock for seafarers), so he swam into a cave which was named after him. Even though he stayed on Mljet against his own free will, we believe it was not such a bad experience being captured on the greenest island of all Adriatic islands.
Besides, Homer`s 'gossip' reveals he was beautiful nymph`s lover… therefore be careful not to get stuck on Mljet, especially if you have your better half waiting for you somewhere. One does not know where to start when speaking of Mljet. The national park is dominated by two seawater lakes (27 and 46 m deep).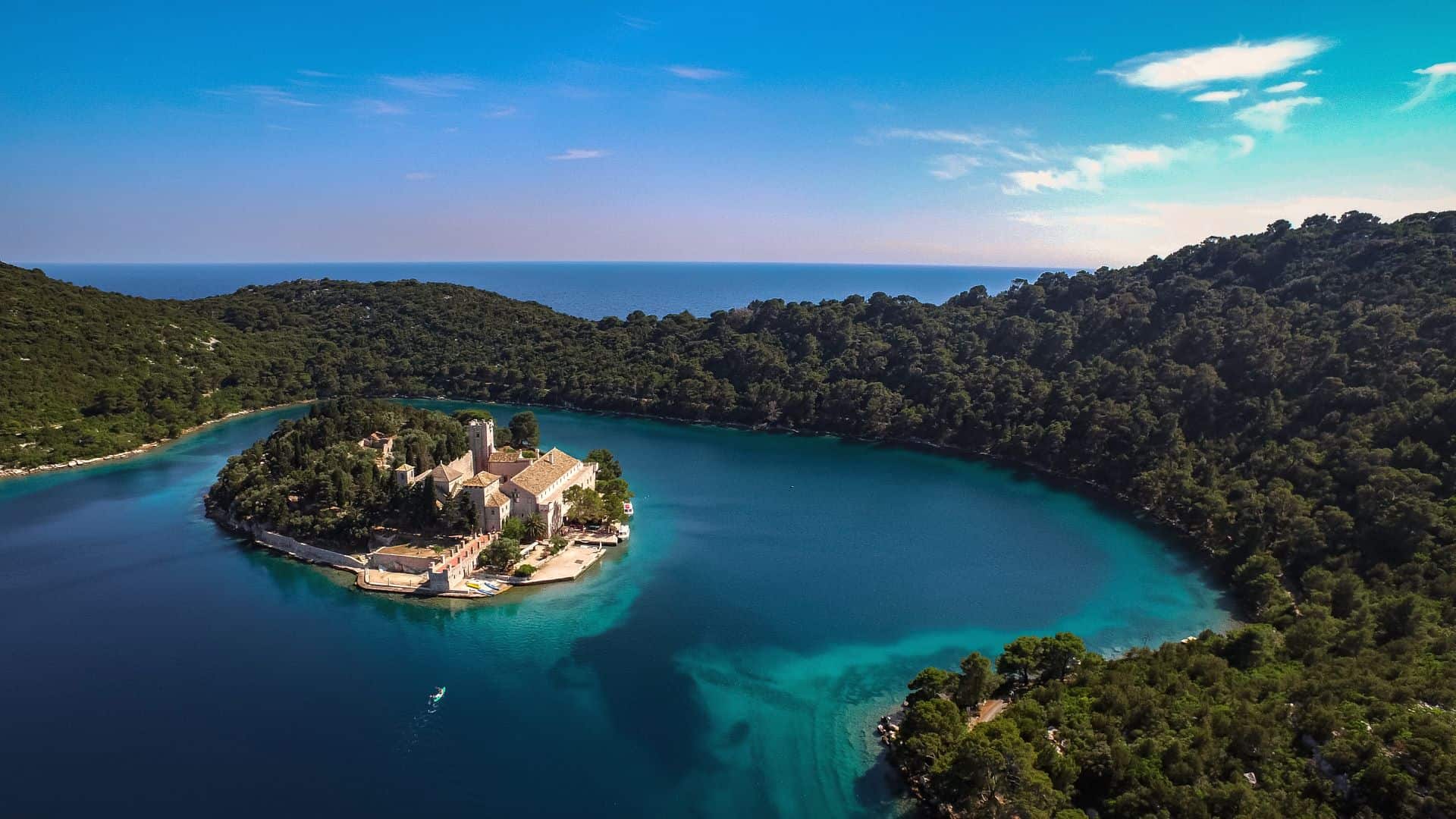 But the real adventure lies in the depths of the lakes. Unfortunately we are not talking about the Loch Ness monster, but 26 million years old giant jelly fish are certainly phenomena. The existence of the jelly fish half a meter long is unquestionable what cannot be said for the Nessy and the vague pictures of it. It's their origin that raises doubts, because those lakes are actually deep bays connected to the sea, created due to the rising of the sea level which is the consequence of the last ice age 15 thousand years ago, therefore the age of the jelly fish surpasses the age of the lakes for 2000 times.
But let's leave that mystery to the scientists. When speaking of these guys, they actually predict, considering the specific ecological conditions in the lakes, one could find besides jelly fish, also many unknown animal species, primarily snails and shells.
Due to the specific conditions the lake has grown the largest famous coral stone reef in the Adriatic. A very useful legend that comes handy to any adventurous spirit who wanders off to Mljet says that these jelly fish have to do with more than a hundred missing people in this century.
If such was true, than the story of Mljet would be far more interesting; this is actually a 'fairy tale' – people are not missing, neither are jelly fish, even though a man is the biggest threat to the survival of these species.
Kornati National Park
If we consider Mljet and Lastovo as 'ships made out of stone', than we can depict Kornati as eternally anchored fleet. Kornati archipelago consists of 89 islands, islets, rocks and reefs and as George Bernard Shaw put it nicely 'On the last day of the Creation God desired to crown his work and thus created the Kornati Islands out of tears, stars and breath.'
Nothing can depict the beauty of Kornati as this definition can. This archipelago is the largest marine protected area in Croatia. 'Getting lost' in National park Kornati is one of the biggest pleasures for yachtsmen. That is exactly what the British king Edward VIII., known as the ruler who finds love more important than the crown itself, did.
Just before he gave up the British crown in 1936, he spent his summer sailing across the Adriatic and (supposedly!) in the silence of Kornati archipelago he had managed to hear his heart and solved his doubts-the beloving Miss Simpson or the crown?
While sailing between islands do not be fooled by the view on bare coves. There are more than 700 plant species on the island. As there have not been any systematic explorations regarding animal world on the island, a little is known on this subject. The underwater world is very precious: almost 60% of all species inhabiting the Adriatic can be found there. It is rich in cultural heritage as well. Two years ago while testing a new underwater robot in only two days we managed to find three unregistered sites of ancient shipwrecks, two from the Antique period and one form the 15 ct.
We recorded the deepest habitat of some corals. Every yachtsman and underwater explorer dreams of exploring Kornati islands. As one yachtsman once said. 'Even if I had a chance I could not put the island in a better order.'
Brijuni National Park
National park Brijuni can be refered to as Hollywood among marine protected areas in Croatia. Since roman times this island has been an attraction for high societies and as a proof of this fact we can find there the remaining of roman villas and byzantine fortresses, and from the later period the remaining of the Kuppelwieser family residence, who owned Brijuni in the period between the 19 and 20 ct., as well as hotels and summer residence built by Josip Broz Tito, who used to spend more than four months a year on Vanga.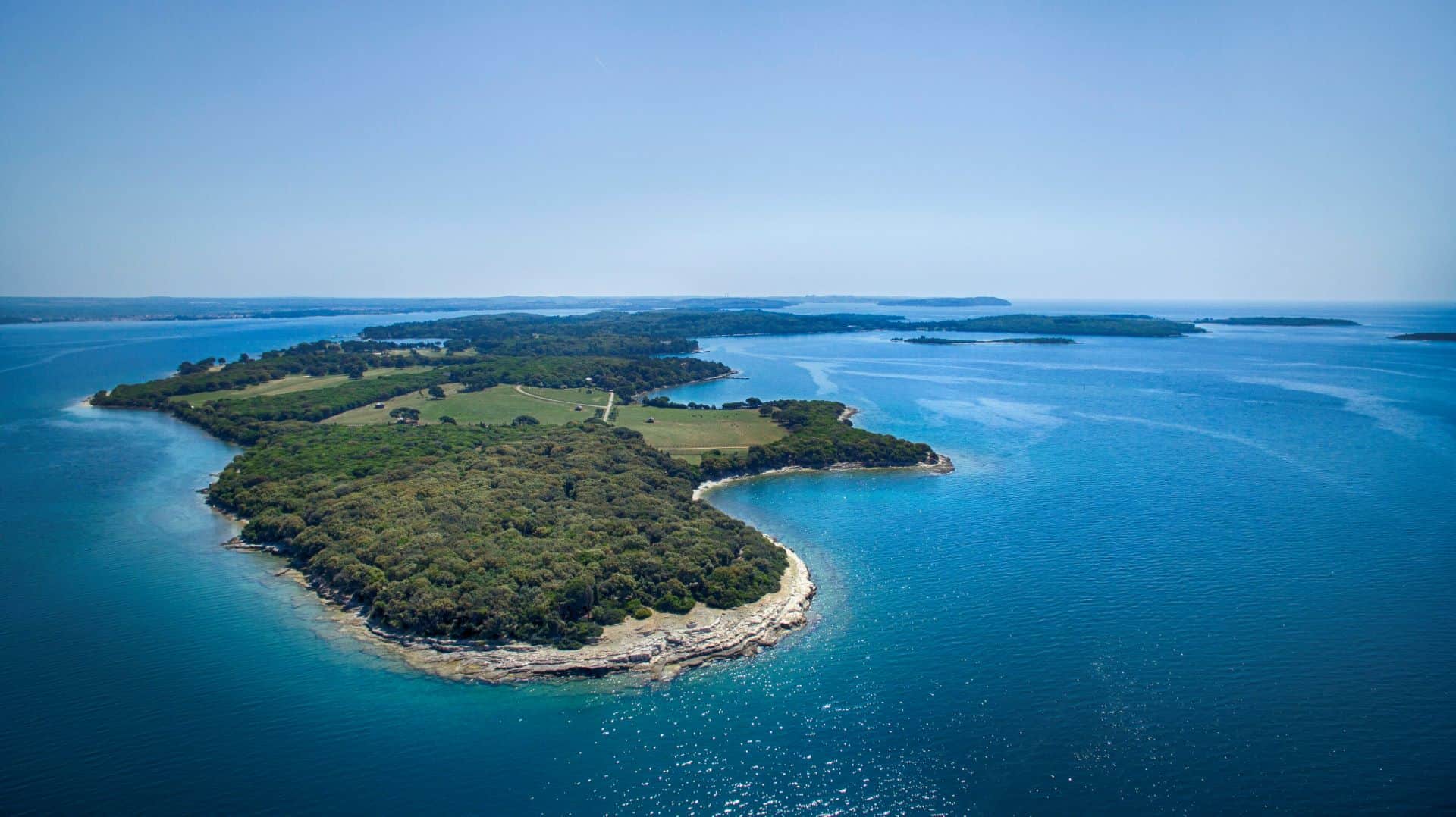 Brijuni are oases of peace. Once you experience them you realize why. As the legend says they have been created out of little bits of heaven that have fallen to earth and angels protected them by waves so the devil could not take them away! Tito showed his hospitality to many world statesmen, celebrities and stars like Elizabeth Taylor and Richard Burton. Supposedly he was having an affair with Sophia Loren there and enjoyed preparing food for her.
Even today Brijuni stand for a real attraction for celebrities, but are also opened for us mortals. More than a 100 million years ago even dinosaurs walked across the Brijuni mud leaving their stone traces behind. Even without dinosaurs today Brijuni, with their extravagant features, really remind us of Jurassic Park.
As Marshal Tito was given many exotic animals, elephants, parrots, you can, while driving around in an electrical car, enjoy the wild scenery of zebras, antelopes, ostriches, lamas and similar animal species which fit into Mediterranean surroundings as much as snow fits in the tropical forest contributing at the same time to the surreal experience of your visit. Brijuni are islands abounding in flora and fauna (we do not refer to tropical and subtropical animals), rich in history and cultural heritage which shall certainly touch your soul.
Nature Parks in Croatia
Nature Park Lastovo Islands
If we compare Lastovo to a ship, Lastovo is a completely different ship. It holds both mild and wild features. Just like the sea it is surrounded by, Lastovo could be referred to as 'sailing ship' out of time and space… Lastovo is a lonely ship at the same time blessed and cursed by its isolation.
This archipelago located out in the open sea has managed to survive the wild history and different rulers passing through it intact. The Romans called Lastovo the imperial island. Life on Lastovo has always been a fight against isolation, conquerors, sea…
Lastovo has been declared a new marine protected area in Croatia following intensive advocacy work. The battle is not over yet. The biggest battle for Lastovo natives is the one with mortality. There are less and less children on the island, young people having finished schools decide not to return to the island.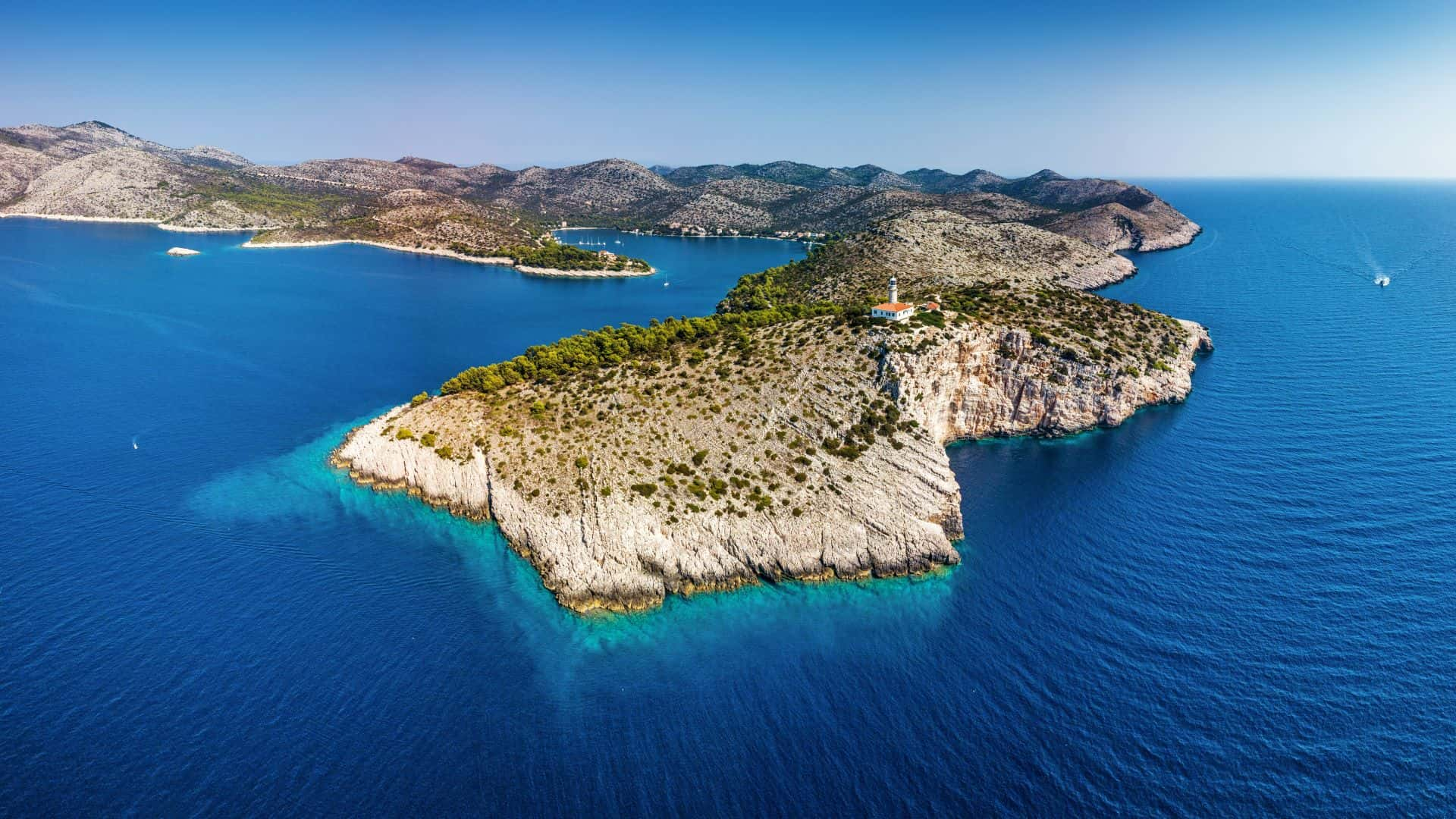 The proclamation of Lastovo as Nature Park has set grounds for improving life conditions as well as for protecting rich natural and cultural heritage of Lastovo. A dive into the sea opens the door to a world of antique shipwrecks (careful!), rich biodiversity including many rare and endangered species.
One of the most significant events on the island is Lastovo Carnival Poklad. It is a carnival celebration based on the traditional story that celebrates a successful event in Lastovo `s history when pirates wanted to attack the island. The pirates sent a messenger to Lastovo with a request to surrender… meaning to rob the natives and take them away as slaves.
Lastovo people captured the messenger, which infuriated the pirates, so they turned their ships towards Lastovo, but a strong storm suddenly struck, so the pirates run away which was a great cause for celebration that takes place even today.
Lastovo people were thrilled with joy and happiness, bells were ringing, and people were cheering. And the messenger? They sat him on a donkey with his back facing the front, took him for a walk across the town and burnt him!
Nature Park Telašćica
The entrance to the Nature Park Telašćica is located north of Kornati exactly where Kornati archipelago reaches towards steep cliffs of Dugi otok. This is the spot where open sea collides with up to 200m high cliffs.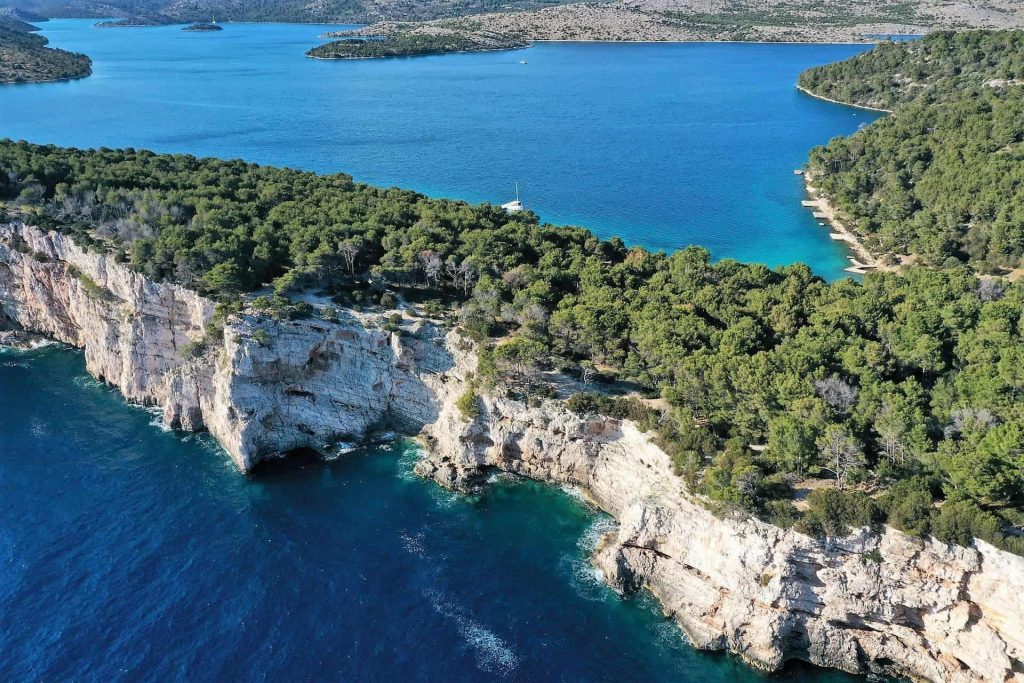 The spot where one feels the wheel of time cannot be stopped. The spot where one forgets about himself and at least for a moment feels unified with nature with just one question –what part do humans play in space and time. As opposed to the steep cliffs of the other side, Telašćica bay stands for the largest and safest natural harbour in the Adriatic.
Narrow passages divide the bay into three smaller bays creating three lakes (tre lagus) which provide safe haven for ss. First organized fishing fleet in Dalmatia was founded in Telašćica. During the 11 ct. this fleet was fishing mackerel in the bay, which is an important fact confirming centuries long conjoined life between the inhabitants and the sea.
Located in the southwest part of the park cliff Taljurić takes special place in Telašćica mythology. This flat limestone plate 60 meters wide and 3 meters above the sea level has no vegetation for when the wind rises the foam of the waves covers it completely… that is the time, according to the local legend when the sea fairies gather and use it as their gathering point.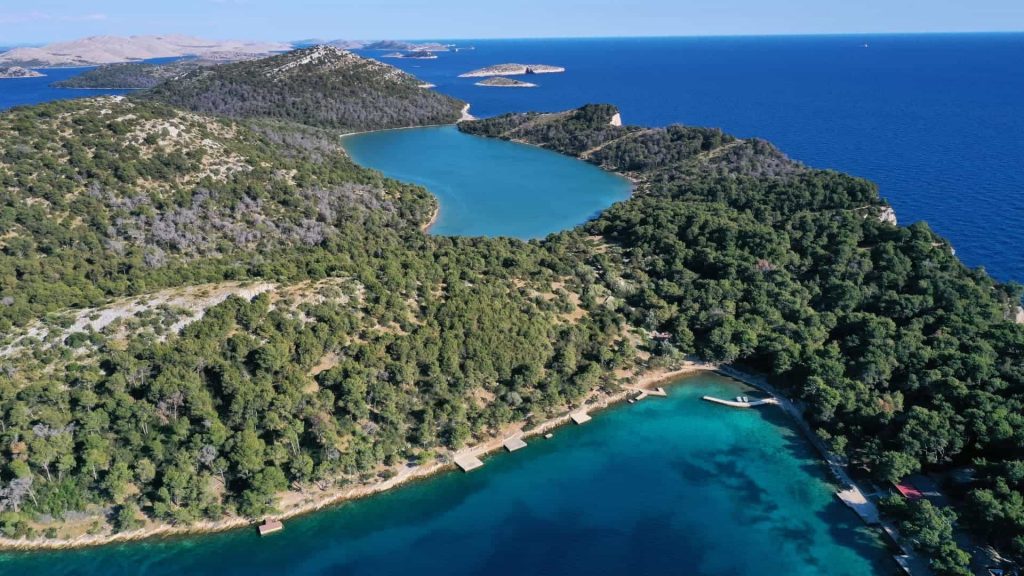 Nevertheless, as the sea is of vertiginous character especially at that spot, we recommend you not to check the reality of that myth. Should you decide to go for a stroll along the seawater lake Mir, a sunken karst phenomena connected to the sea through underwater passages-do not get scared by those cayman stories, it is only larger eels we are dealing here with… at least that is how local people calm down the tourists. The park itself is so magical that even the existence of such creatures would not be surprising.
Even though we are not sure whether predators like caymans are lurking from the water, carnivorous sponge was discovered a few years ago in the sea, second of that kind found in the world seas.
Nothing to worry about for it is fed only on planktons; therefore the swimmers are not exposed to any danger as opposed to fish living there. Telašćica is a marine territory marked by overfishing, just like the rest of the Adriatic, but this is some other story.
Codes of behaviour in marine protected areas?
All the species have their roles in nature, particularly in sensitive areas like national parks and nature parks. An animal or a plant you might stumble upon during your strolls, swimming or diving might be the last one of its kind.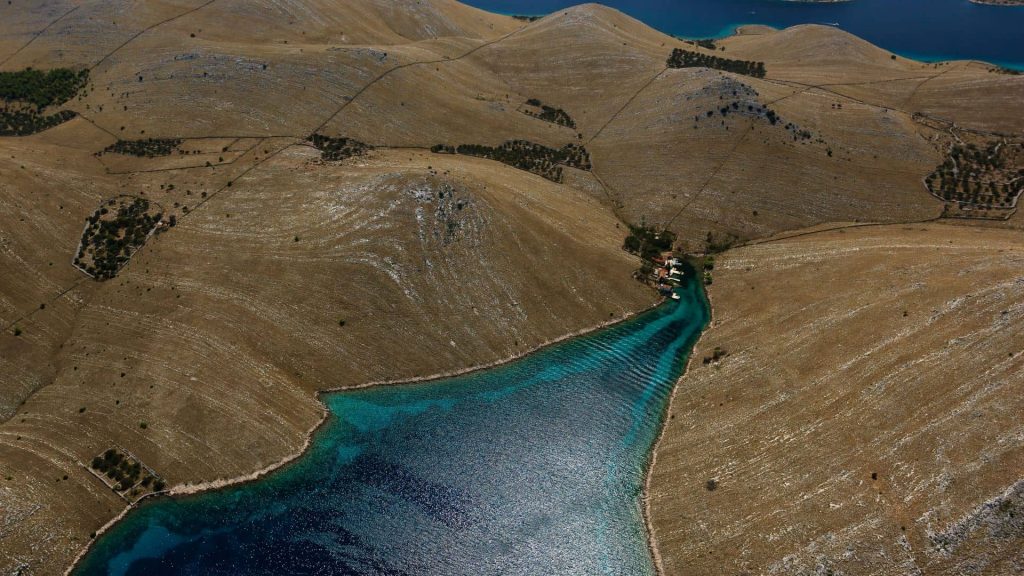 Therefore it is essential to show responsible behaviour in nature in order to preserve these pearls of the Mediterranean – while taking into consideration the fact that in the protected areas, besides respecting the regular sea behaviour codex, one should also follow some extra rules:
• Do not pick, disturb or destroy plants;
• Do not destroy or take away any mineral or cave structures;
• Camping outside camping zone boundaries is prohibited;
• Do not light open fire;
• Do not throw litter in the nature; it takes 450 years for a plastic bottle to dissolve on land and in the sea;
• Do not throw around cigarette butts;
• Do not destroy, damage or take away items from archaeological sites (on land and at sea), the remaining of different cultures and cultural monuments;
• Do not disturb animals.
If you go diving, please behave responsibly. If situation allows, please berth your vessel instead of anchoring it, make sure your do not anchor on possidonia meadows. While diving make sure you do not damage or disturb marine organisms – leave the sea only with what you took with before taking a dive.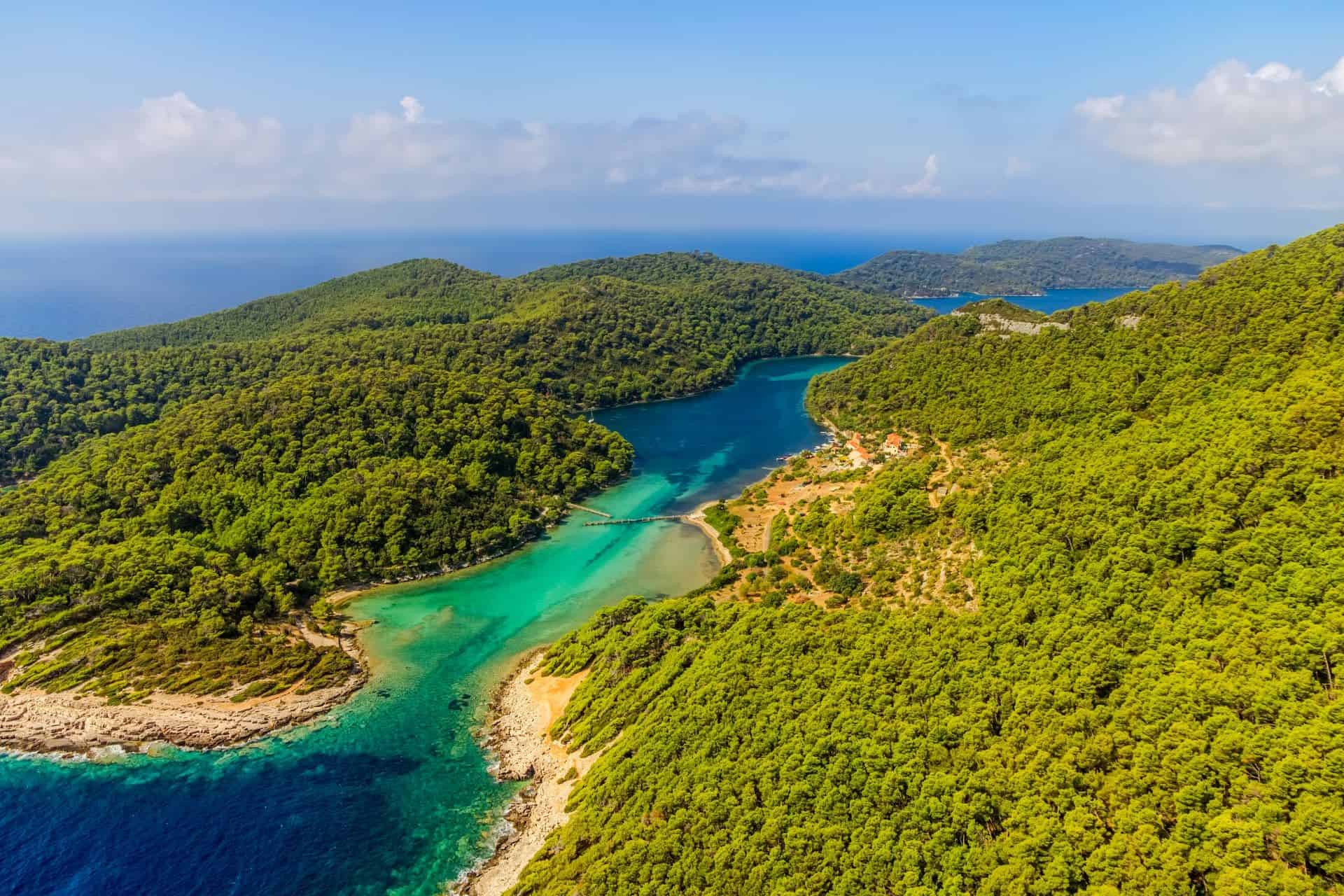 It is far more difficult to preserve a certain area than to proclaim it a protected area: proclaiming it is just a first step – but the effective protection comes as a result of creating and implementing management plans. Therefore it is unbelievable that marine protected areas in Croatia have not had these plans so far, although National Park Mljet was proclaimed marine protected area back in 1960.
But this problem has not struck only Croatia, therefore under the guidance of WWF (World Wildlife Fund) in 2008 project MedPAN South was launched. In the territory of the Republic of Croatia this project has been coordinated by Association for Nature, Environment and Sustainable Development Sunce from Split.
The activities of this association are primarily directed towards supporting public institutions, involved in this project, in managing marine protected areas, enhancement of the existing outline of the management plan activities and goals.
Text Mosor Prvan