The southernmost populated Croatian island is like a tiny continent, together with 46 islands and islets it is forming the Nature Park Lastovo Archipelago
Lastovo lies very far from the coast, surrounded by azure waters and their meditative energy. Calm and quiet even in mid-season, when everywhere else tourists run around like ants, Lastovo is beloved for their wild beauty and peace. Together with the other 46 tiny islands and islets, Lastovo is forming the Nature Park Lastovo Archipelago. We'll cover most of the reasons for the island's well-deserved popularity in this article, and hope you find out the rest of them yourselves.
---
Experience the best of Croatia by yacht with a charter to Lastovo. Discover stunning coastline, crystal-clear waters, and charming villages untouched by mass tourism.

---
Harbors and marinas on Lastovo island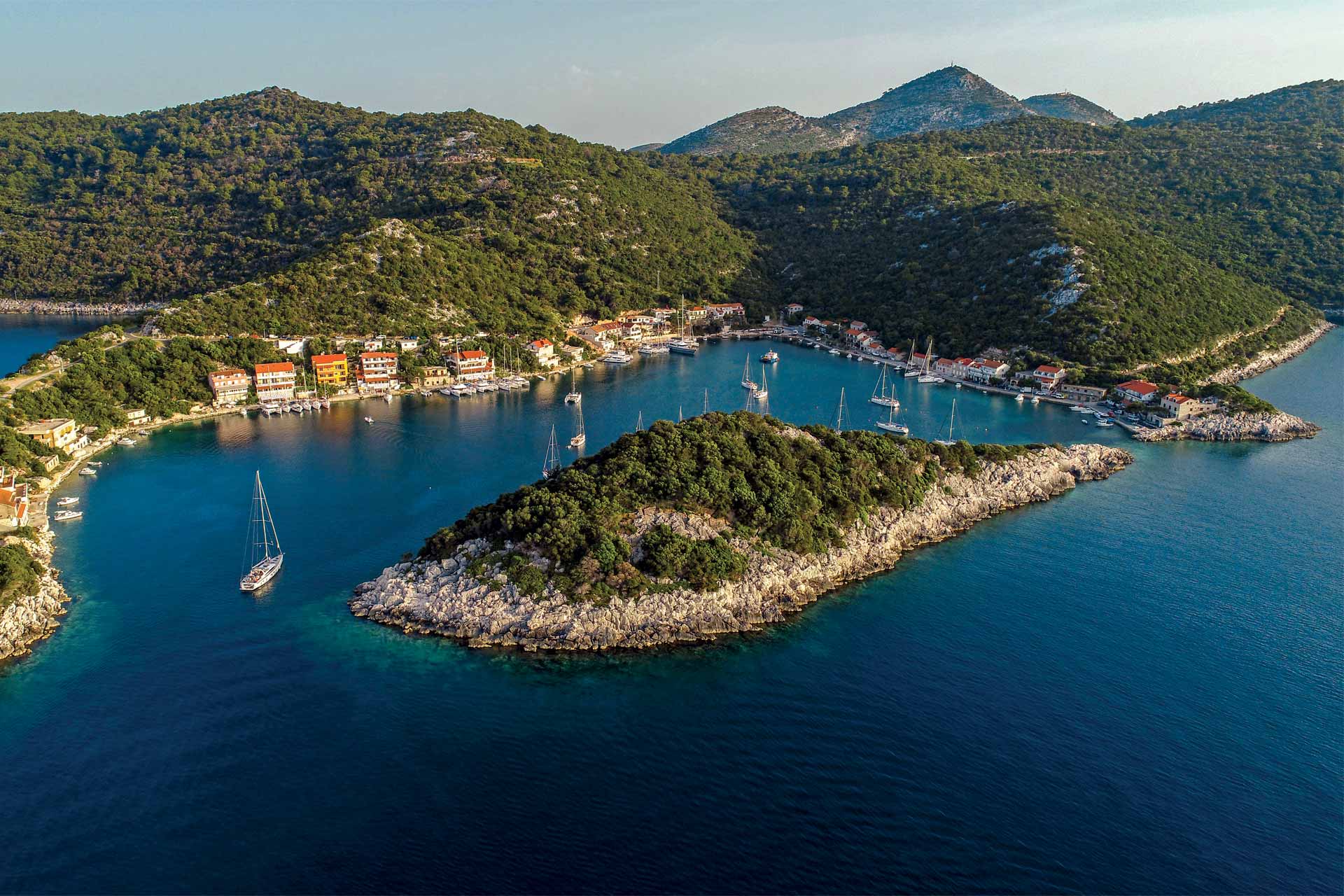 Lastovo is ideal for those among us whose eyes need a rest from big city lights, as it is one of the few European oases spared of light pollution, which means your summer stay can be an experience in astronomy as well, as the island is very popular for star gazing.
On the other hand, as isolated as it is, Lastovo doesn't offer much in terms of yacht supplies and services, and there aren't many shopping points where you can resupply your boat with fresh food, but then again, that's part of the island experience, as well.
Four Lastovo yachting meccas lie around the island — in its southernmost part, the photogenic Skrivena Luka (hidden port), west Velji Lago, north the picturesque Zaklopatica and east – close to the unwelcoming part of the coast made tame winds – Saplun, the most popular anchoring spot around the island.
What is Lastovo known for?
The main town on the island called Lastovo is located on the hill, as a witness of difficult history during which it has been exposed to pirates and foreign armies.
Constructed on a steep slope and shaped like an amphitheatre, the town was shaped in the 15th and 16th centuries and it is an example of one of the most varied example of historic Dalmatian and Dubrovnik residential architecture. Today, we can find only armies of tourists, rediscovering the charm of this unique island.
Featured Yachts
A little bit of history
Lastovo is a friendly and picturesque village with homes built on hills like a Roman amphitheater, boasting their unique little chimneys called fumari, a status symbol of a time gone by – there aren't two of them alike. The most popular event on the island is Poklad, carnival, and there are several other events throughout July and August.
Lastovo summer of culture, as they call it locally, includes a three to four day music festival in Mihajla cove, during which the usually quiet island comes to life and attracts lovers of music and partying. The cove lies right below Lastovo village, is great for tying your boat in nice weather, and was once famous for exporting olive oil to the Austrian court in Vienna.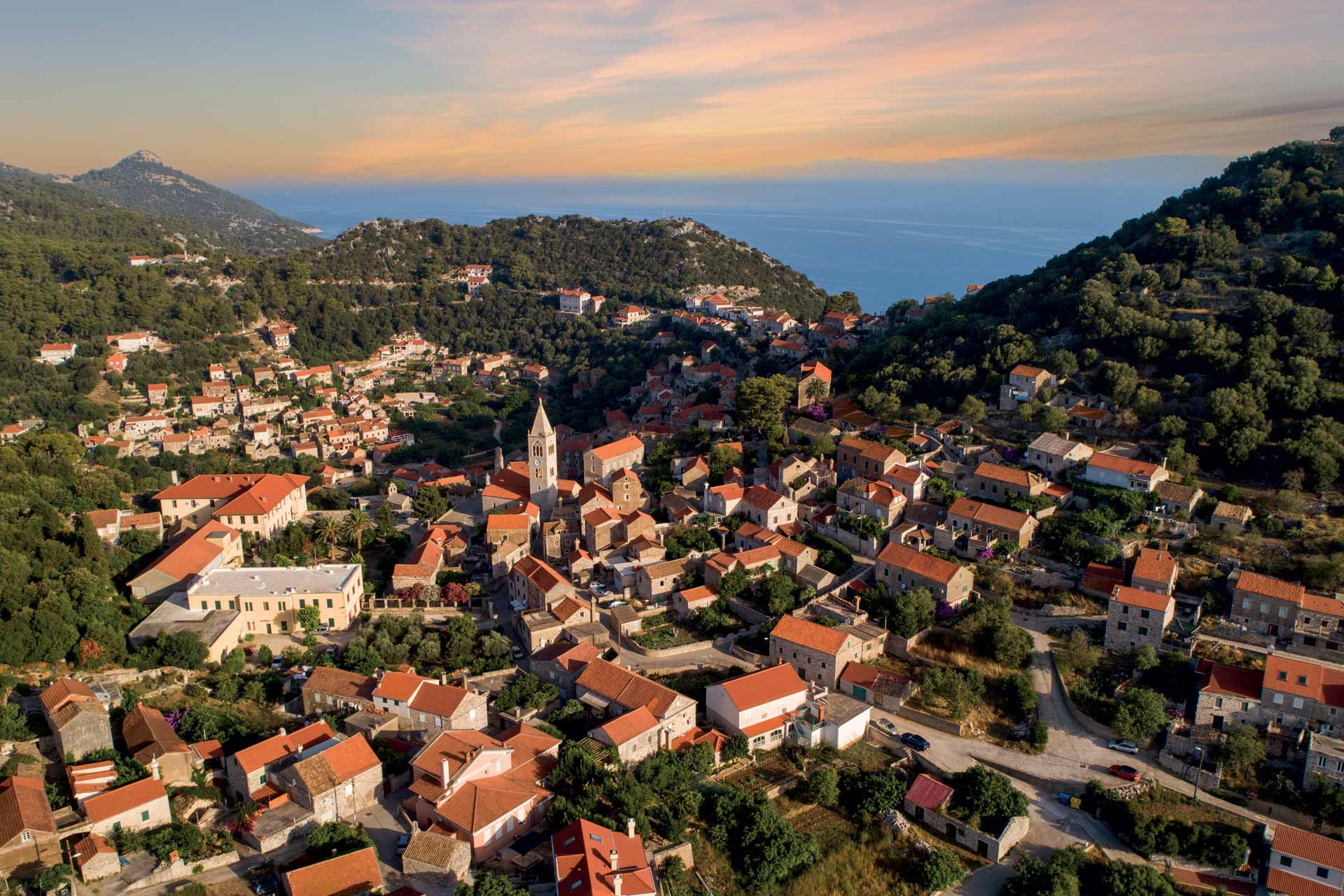 Eating and drinking on Lastovo island
Near by, there is Zaklopatica, that can be reached by 2-kilometer road from Lastovo village inland. Zaklopatica is one of the most attractive natural coves on the island and the island's fishing port, today very popular among yachtsmen. Named after the tiny island at its entrance, Zaklopatica is a foodie heaven with several excellent sea food restaurants and is a must-visit if you're in these waters. The cove has 15 buoys, and the bay offers safe mooring, except with very strong bora.
When looking from yachting perspective, it is famous for restaurant Augusta Insula, whose owners are friendly and welcoming and whose yacht entertainment sometimes also includes cannons. You will often see 50-meter yachts moored in front of the restaurant, the menu is full of locally grown ingredients and many witnesses that their lobsters are the best at the Adriatic – so we advise you to discover it by yourself. You will also find a cocktail bar and massage studio at the dock of this unique restaurant.
What to visit on and around Lastovo?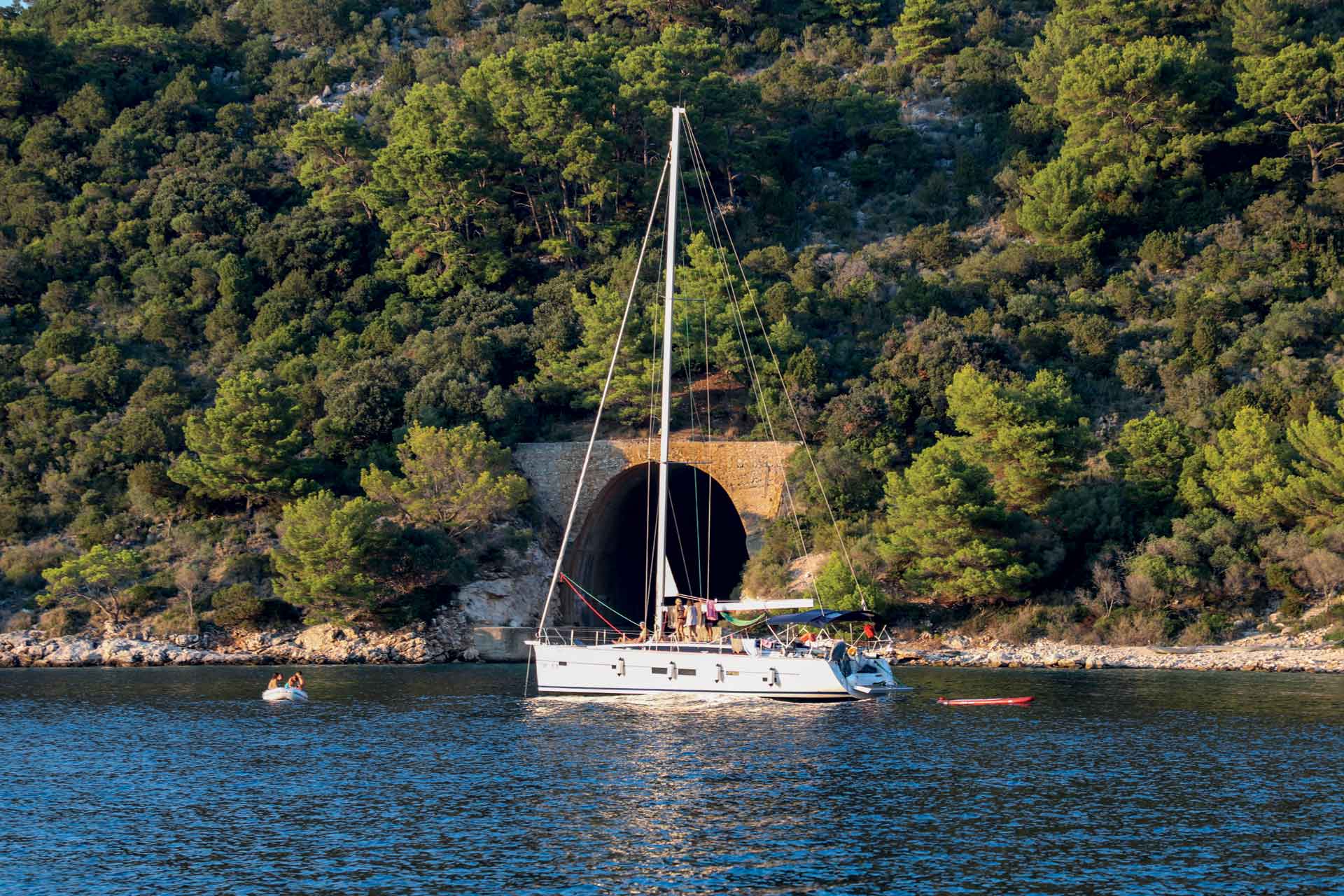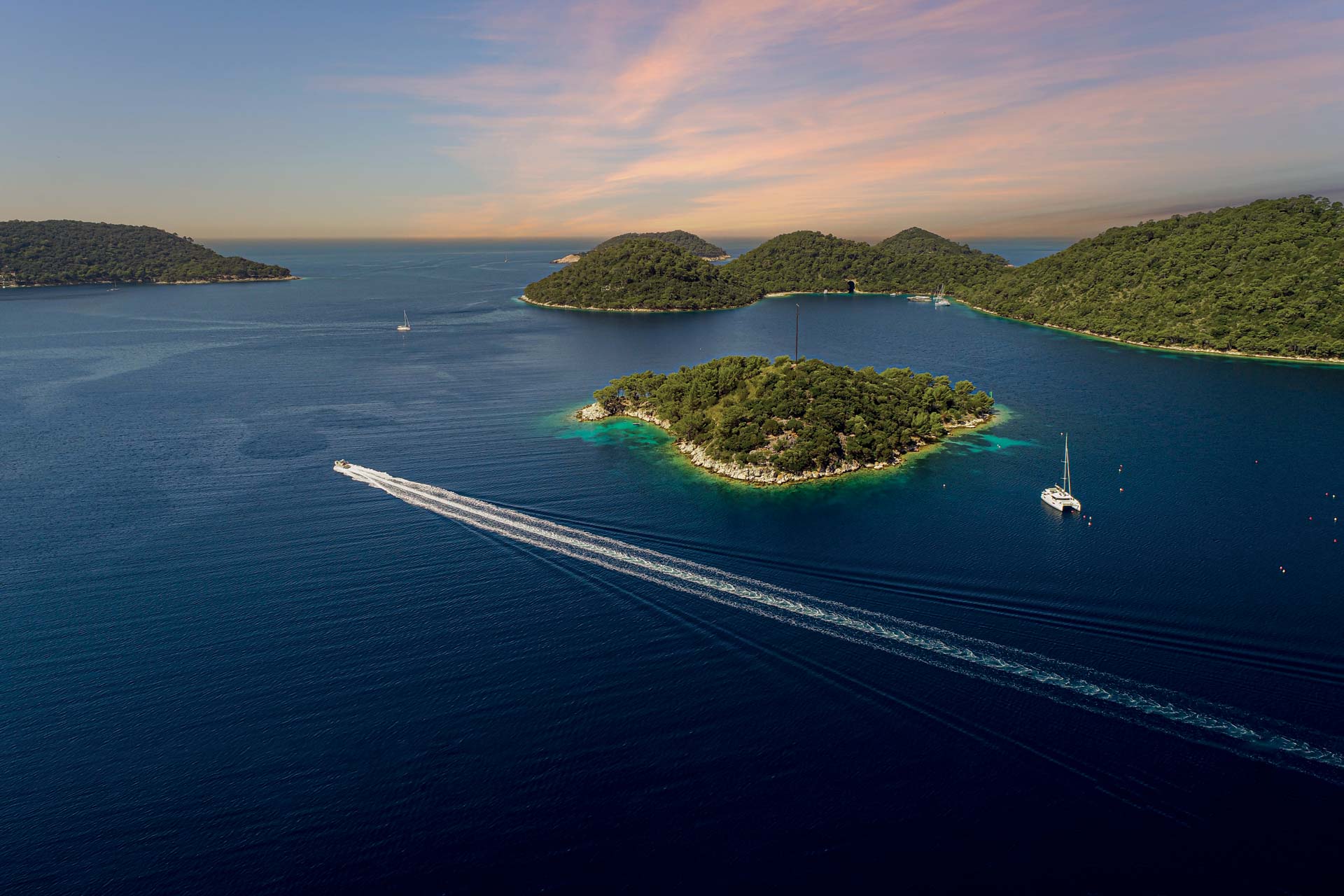 This summer, Zaklopatica enjoyed the visit of the sea turtle, which illustrates the whole magic of the Lastovo archipelago. Velji Lago is the largest bay on the western side of Lastovo, offering protection from all winds but strong south-westerlies. There are several anchoring options, from the buoys sprinkled across the bay, to the Ubli village promenade (our least favorite option), where you'll find border crossing. In addition to shops and restaurants, you'll find a ferry port, a gas station and a port authority office, but keep in mind that the only post office on the island is in Lastovo village.
Why don't we like Ubli, you might ask? The ferry makes a lot of noise during the night, and the promenade is, more often than not, crowded with fishing boats, so we suggest you sail a further mile to Pasadur village, where you'll find a calmer anchorage in front of Solitudo Hotel. There are 30 berths, as well as water and power supply options, as well as toilets in the hotel. There is also an option of dropping your anchor directly in front of the hotel, closer to the shore.
Nearby beaches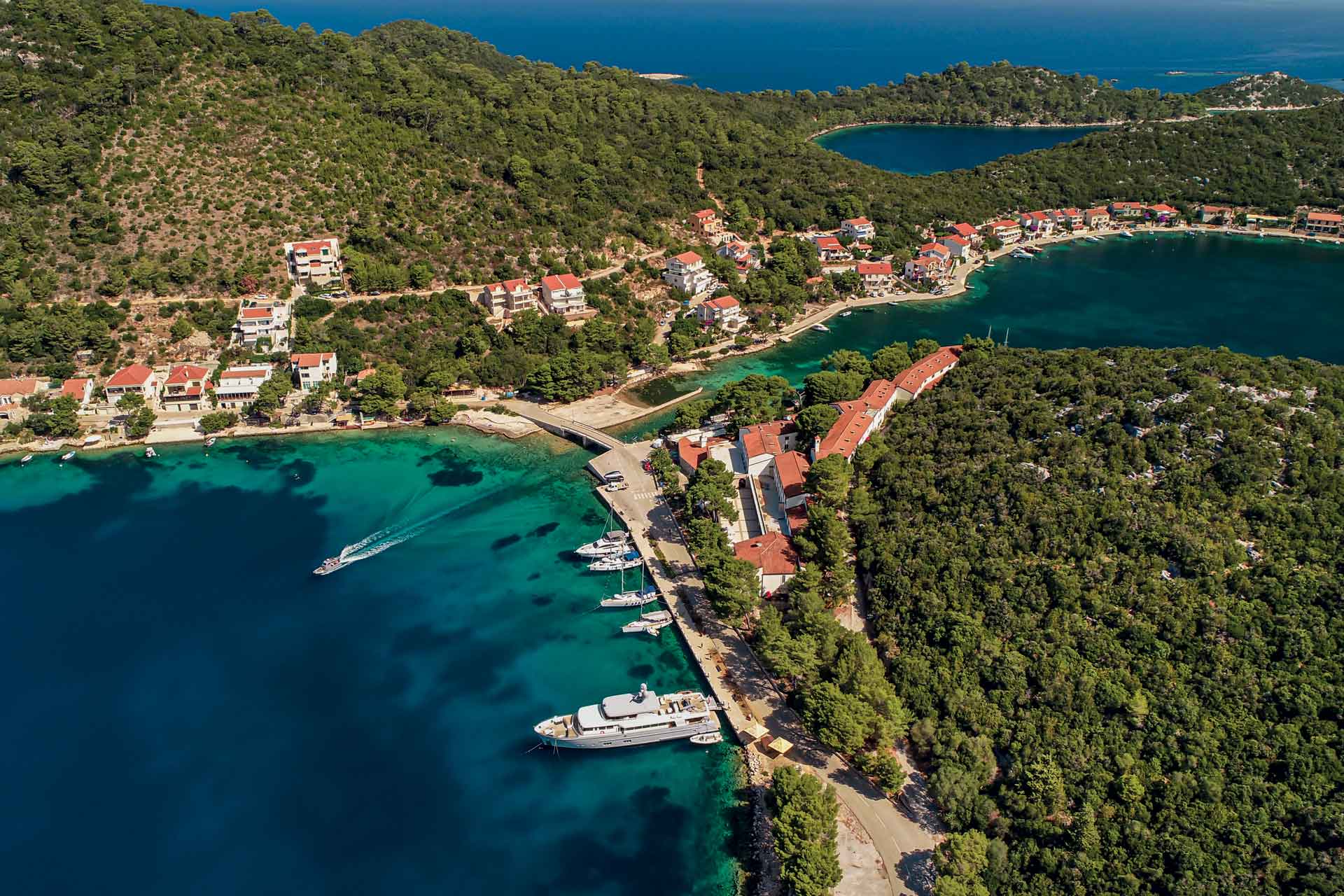 Lastovo is connected to the smaller island of Prežba by a bridge, and it's fun to take a tender ride below it, visiting the small island's pebble beach with plenty of natural shade. The position of the nearby hotel is not protected from south-westerlies, so make sure you keep your boat well away from the shore.
You can take your boat to Jurjeva luka and Kremena bays, where you'll find protection from all winds, or use some buoy around Makarac island. Those two are so well protected that they were favored by the former Yugoslav army, which means that some of their iron equipment parts can still be found down below, at 5-10 meters of depth.
Nearby, there are three very small anchoring spots that are often used by local fishermen. The most attractive part of Velji Lago bay on the island of Prežba is its western side, more specifically Kremena cove, where you can tie your boat to its northern side and expect decent, if not perfect, protection from bora.
During the summer, this cove is rather popular. The space next to the former military tunnel is popular, too, but offers only two spots. Fans of military history can explore the tunnel on a RIB. The small uninhabited island of Mrčara lies west off the coast of Lastovo, with a good anchoring spot east from it.
This tiny lagoon also has a 50 meter long dock that is bordered by the even tinier islands of Mali and Veli Rutvenjak on its eastern side. These tiny islands are excellent anchoring spots in all weather conditions, with the exception of southerlies, when you should move your boat to the nearby Sito cove on Prežba, with near another military tunnel. Make sure you take a hike to the 123-meter hill that offers a spectacular view of the open sea and the surrounding islands.
You'll probably meet goats and rabbits along the way and finally reach a bare-bones restaurant next to a tiny dock, ideally at sunset. The restaurant is known for locally grown goat and lamb, but we prefer fish grilled on a stick, something almost unavailable on all other islands.
Skrivena luka
Skrivena Luka offers protection from all winds, although north-westerlies are quite strongly felt, and it also offers protection from everything coming at you from the open sea. There are 30 buoys sprinkled across this bay, or you can choose to tie your boat at the Porto Rosso yachting center pontoon, with 30 berths for yachts up to 60 meters in length.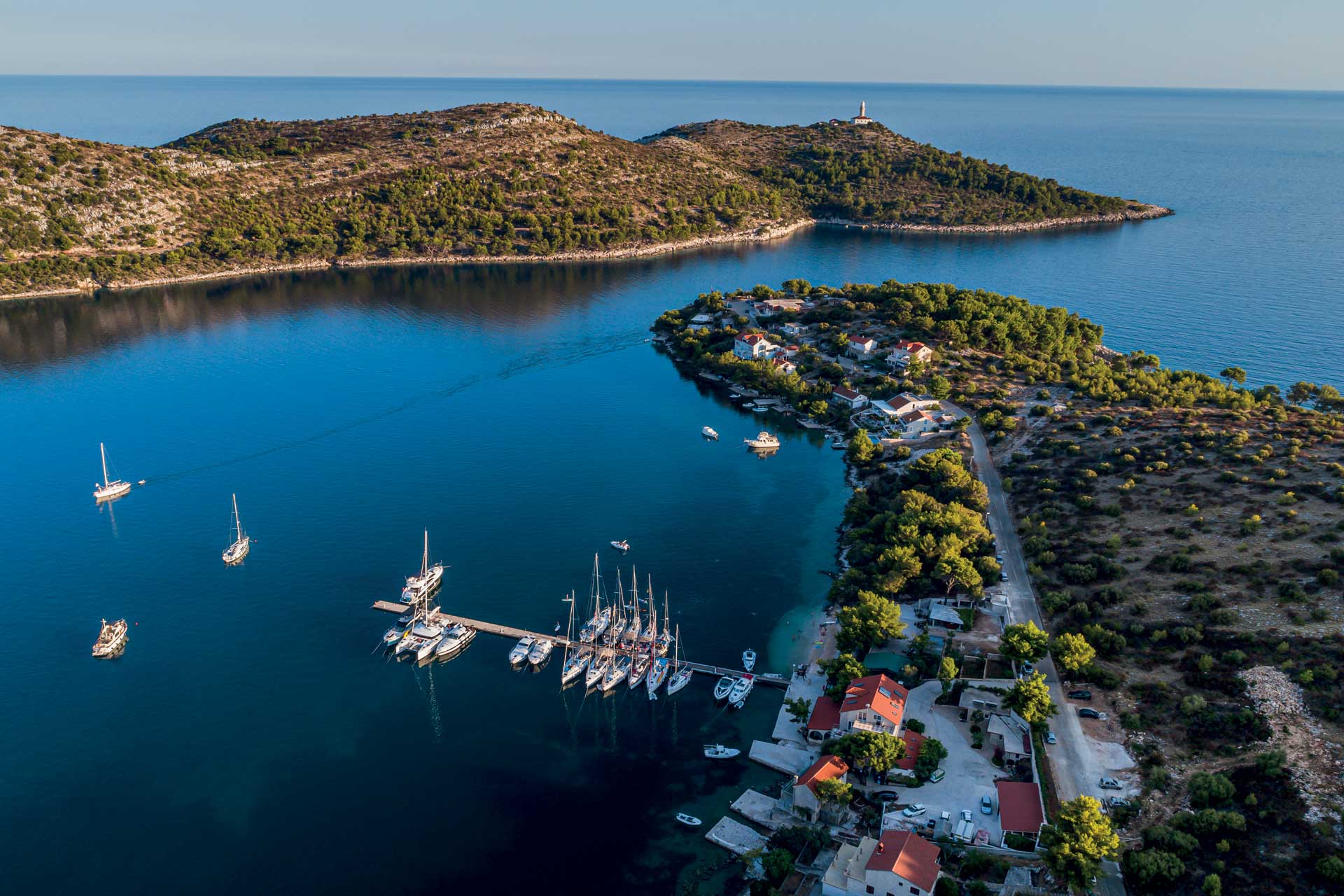 Porto Rosso tavern is well known for their delicious antipasti and the best white scampi risotto around, but they also have a lovely pebble beach ideal for kids and a cocktail bar ideal for adults. If you're in the vicinity, make sure to take a stroll to Struga lighthouse – you might get lucky and visit on the day the lighthouse is open to the public, in which case definitely climb up and enjoy the most beautiful view in this part of the Adriatic. The word is that Bill Gates dined at the Struga lighthouse during his visit to Lastovo.
Snorkeling
Saplun bay is another piece of heaven in the Adriatic, with 12 buoys waiting for boats. The wild beauty of this bay is protected from intruders by the many rocks and shoals lurking below, the endless open sea and the wind, as strong here as it is in the entire archipelago. This lonely cove is best approached from the east, but make sure you don't push your luck in the shallow water between Saplun and Arženjak Mali. On the other hand, this azure stretch is ideal for snorkeling, today also for 'Sea Bobs' and you can drop your anchor on either side. The fine white sand that gave the cove its name is well worth the swim.
Conclusion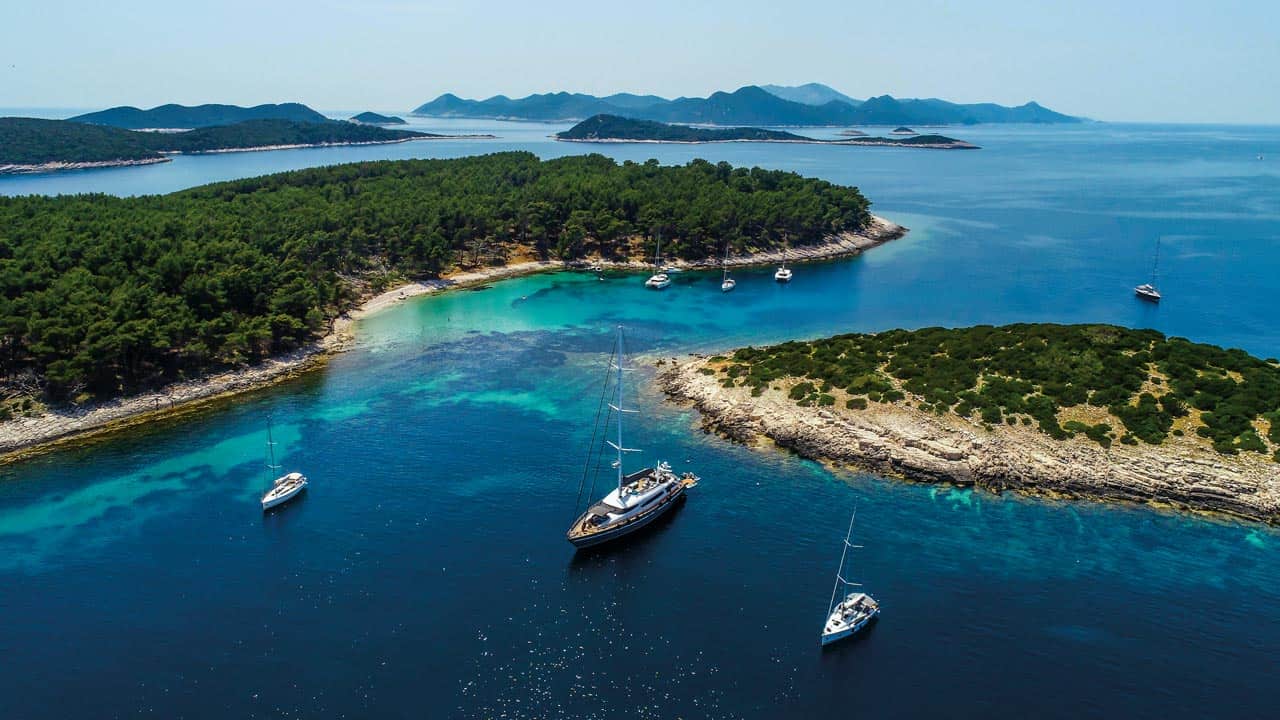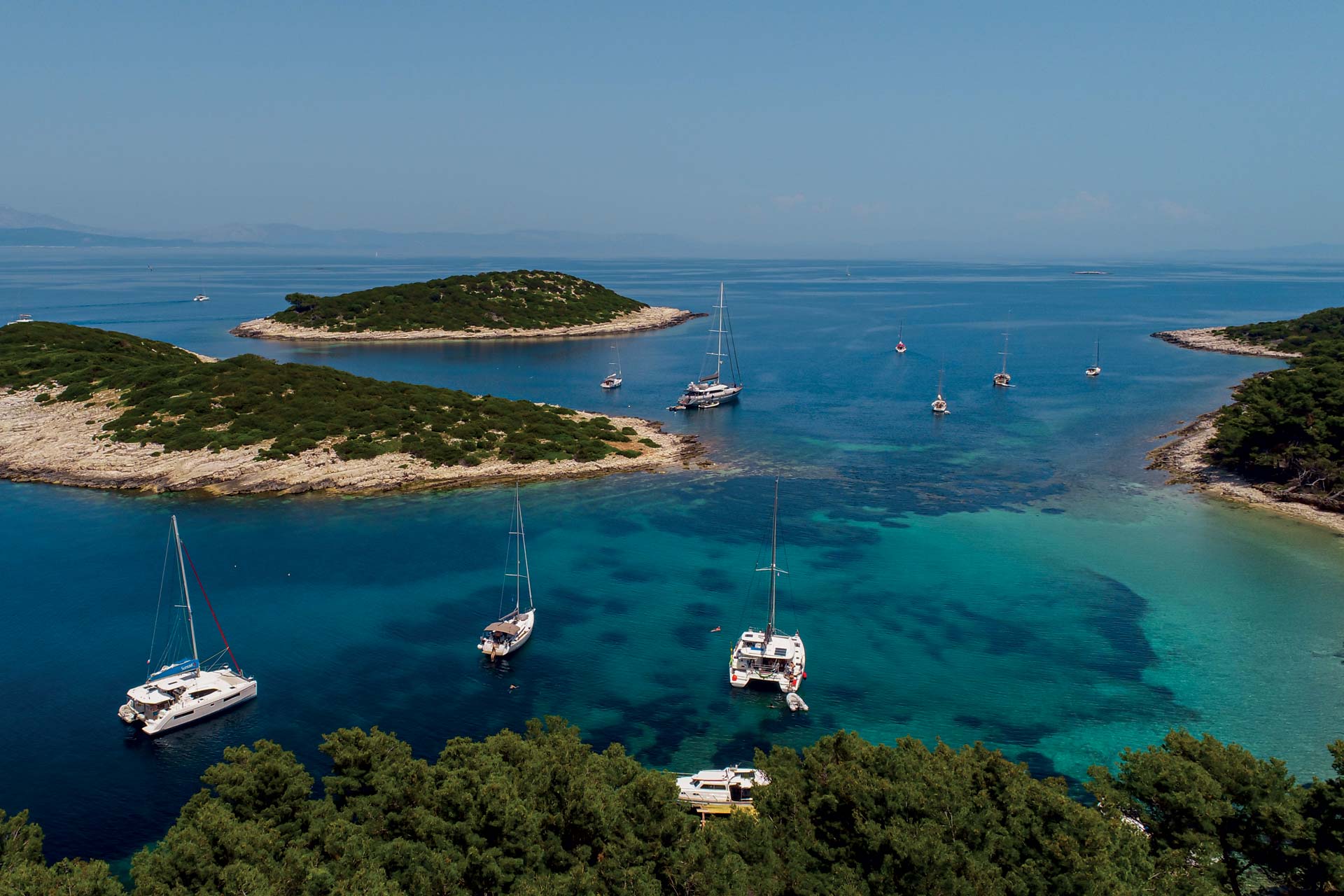 At Lastovnjaci, there is a beautiful anchoring spot between the islands of Stomorina and Češnivica, and another one in the picturesque cove on the eastern side of the latter. Locals and experts also anchor in the north side of neighboring island of Kručiva. Vrhovnjaci island is ideal for lovers of pristine nature, while the tiny archipelago inside this archipelago – especially the islets of Srednji and Gornji Vlašnik – offers a safe spot for anchoring with good weather only.
If you decide to spend more time in Lastovo village, make sure you visit the Lastovo social club, where Udruga Dobre Dobričević foundation organizes year-long events, workshops, seminars, and lectures for kids and adults. This season, the center offers movie nights in cooperation with Mediteran Movie Theater, the 7th annual La.Colonia architecture workshop, and the international symposium Anatomija otoka. Find the program here.
Text Josipa Vlahović Cikatić
Photos Mario Jelavić, Boris Kačan & NP Lastovo
Video Yachts Croatia