One of the few – if not the only – yacht designers with the technical capabilities and experience to design high performance yachts of both the motor and sailing variety
London-based Philippe Briand has been conceiving high-performance yachts since his La Rochelle childhood, and his technical excellence and precision – accompanied by a strong artistic flair – have continued to evolve over what is arguably the most prolific career of any yacht designer today. Early insights into naval architecture, advanced hydrodynamics and production engineering during an internship with Swedish designer Pelle Petterson armed Briand with the skills to create dozens of successful production yacht models, of which over 12,000 vessels have been built. His portfolio spans four decades, starting with his first IOR Quarter Ton design at the age of 16. His designs for competition have included eight yachts for six America's Cup campaigns; two of the vessels for the French team that won the Admiral's Cup in 1991; and countless high-performance offshore racing yachts. An accomplished sailor himself, Briand has won the Half-Ton Cup in 1993 and the One-Ton Cup in 1994, in yachts of his own designs. Briand's first foray into superyachts came in 1995, with a winning submission for the design of the groundbreaking, award-winning 44.7m S/Y Mari Cha III, and then Mari Cha IV.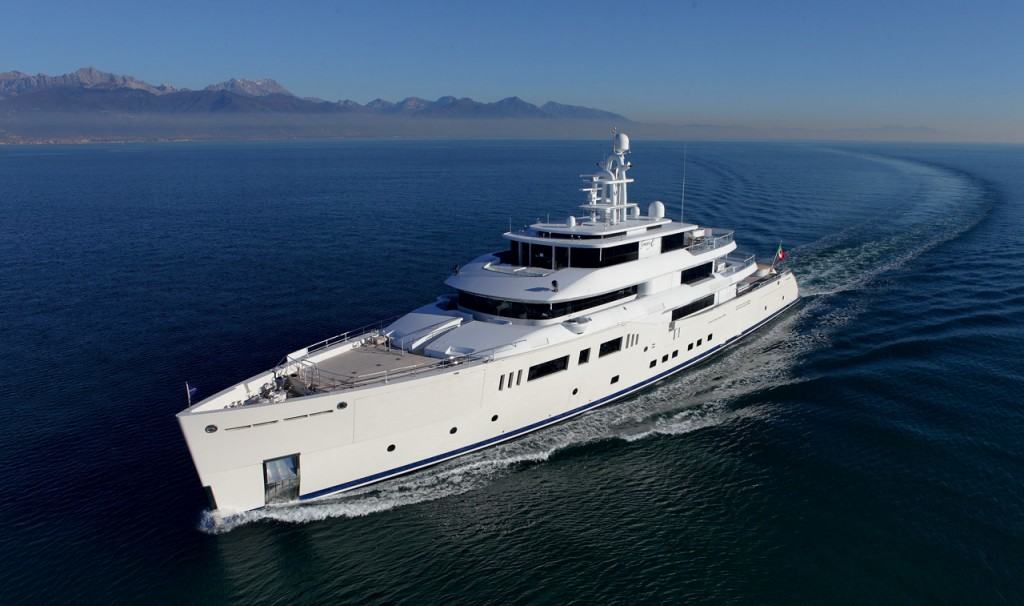 The success of these lightweight, high-performance cruising racers propelled him into the world of superyachts, where he has enjoyed considerable success. Briand and his team of designers have won over 30 international yacht design awards (to date year 2015) for their work, and have collaborated with some of the most highly respected sailing yacht builders in the world, including Alloy Yachts (New Zealand), CNB (France), Groupe Beneteau (France), Perini Navi (Italy), Royal Huisman (Netherlands) and Vitters (Netherlands). They currently produce yacht designs and naval architecture always oriented on use of new technologies – ranging from 6 to over 100 metres, both for sailing yachts and motor yacht. The team puts a strong emphasis on performance and is continually employing new technologies to enhance designs, in a quest for perfection. In recent years, his collaboration with Vitruvius Yachts has seen three of his motor yacht designs launched (50m, 55m and 73m), bringing an evolved, high-performance and longrange style to the sphere. M/Y Grace E by Vitruvius Yachts has been awarded the Best Power Yacht in the 65m+ category at the International Superyacht Society Design Awards 2015. The judges commented that some of Grace E's winning factors include her efficient hull form and timeless exterior and interior styling as well as the planning and emphasis on world cruising that went into her design, keeping the environment in mind. Vitruvius Yachts is actually the design and naval architecture company from the Philippe Briand Group, specifically related to fully custom motoryacht activities. Having already established a solid reputation for racing and cruising sailing superyachts, Briand felt that there was generally a lack of efficiency in the naval architecture of motoryachts. He also saw a need for yacht designers and builders to approach the interior and exterior design of yachts in a different way, to help owners achieve a fully custom yacht that truly meets their needs. 'Vitruvius yachts has been the first design company to seriously concentrate on the most important part of the yacht, the hull, because there is were you can make the difference, only the perfectly designed hull will provide you the comfort you deserve when you are going to invest in the yacht of your dreams,' says Briand.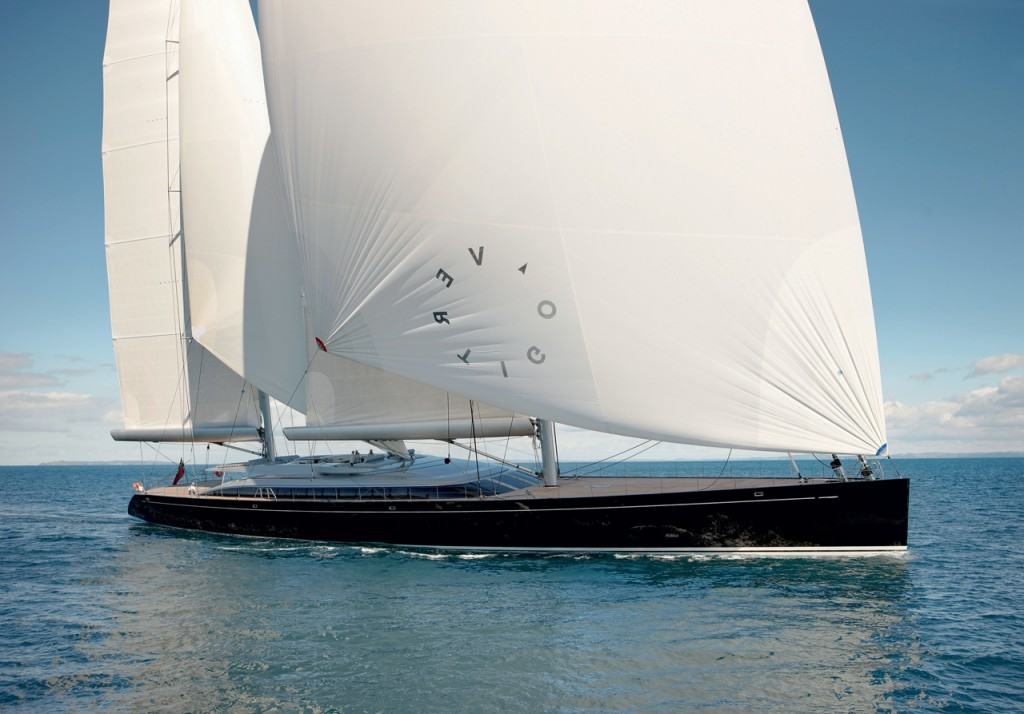 Vitruvius brand has also hit new heights with exclusive design for Oceanco – a spectacular new 105-meter PYC-compliant yacht design. Lean and green, project name Acquaintance is designed to be 20 percent more fuel efficient than other motor-yachts of her size. With a razor sharp elegance that only Briand can draw, her fine lines and sleek layout exude an overall feeling of purity and lightness despite her 4302 gross tons. Contemporary and clean, this yacht is modern without being minimal. It has everything a discerning yacht owner would want. Briand thinks that super yachts in the coming years will not all be about size. 'We think the yachts will be much more in tune with the very personal lifestyle of the Owners. The yacht will be geared towards a very healthy lifestyle and will need to have a Spa, beauty centre, fitness and relaxation area's. There will be much more space taken up by those activities and less space will go to water toys. All the yachts will have big beach clubs as well. We also see a trend towards more privacy and security. Therefore you will see much less big stairs aft of the yacht as the Owners want the yacht to be non accessible,' designer points out. In 2015 Briand also unveils new P100 concept for the WallyCento racing class, drawing on his personal experience as an outstanding competitive sailor and longstanding superyacht designer. The P100 will offer its owner a vessel of style and comfort with a previously unattained level of performance in the class, ideal for sailing in Porto Cervo or taking part in the Bucket regattas.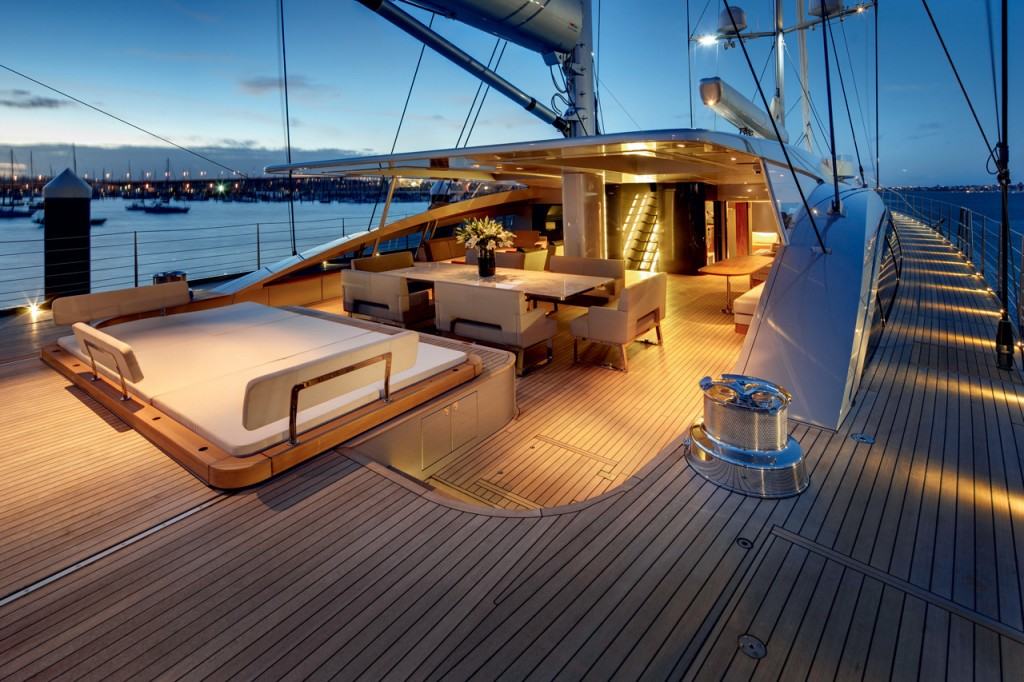 'We considered the merits of each element in the P100 design, using technological advancements and through analysis to create a truly unique concept. The combination of technical enhancements and design features results in a beautiful project that promises top competitive performances,' said Philippe Briand on his evolution of this design. We wanted to know what can we expect in future. 'We see a trend towards a more razor sharp design, were all lines have a function, so we foresee designs that look more quiet. The major trend in colour is definitely white. The owners certainly do not want to feel any motion on board, they want comfort as opposed to speed at whatever size of yacht. There of we think very good engineering and stability will become more important. That implies the industry needs to invest in optimising the behaviour of the hull of the yacht, so the yacht does never fight the seas,' concluded Briand. www.philippebriand.com