Riva, the famous Italian builder celebrates triple anniversary: 180 years since the brand was founded, 100 years since the birth of Carlo Riva and 60 years since the launch of the legendary Aquarama
'The yachting world can be divided into two eras: before and after Carlo. Riva is the only yachting brand everyone knows, even if they couldn't care less about yachting. Riva is simply more than just boats,' boasted CEO of Ferretti Group, Alberto Galassi recently.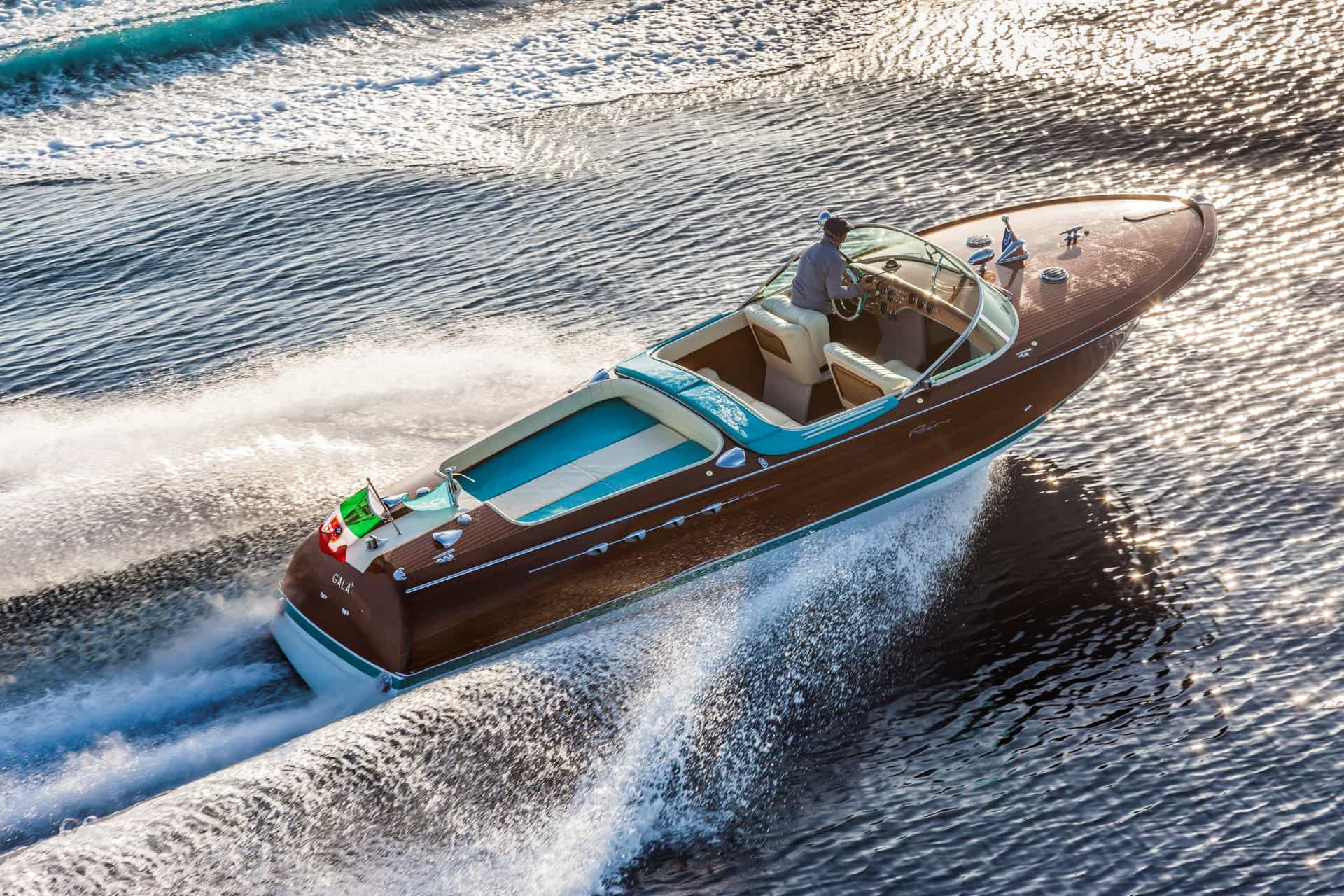 The story of Riva began in 1860, by the picturesque lake Iseo, located between Milan and Venice. There, under cypress threes and amid ancient villages, where the road to Sarnico gently curves alongside the lake, lies Tesone – the building where brothers Riva founded their small boatbuilding business, all the way back in 1842. There, Carlo Riva his business and artistic spirit fly freely, writing the first words in the history of the industry we now call yachting.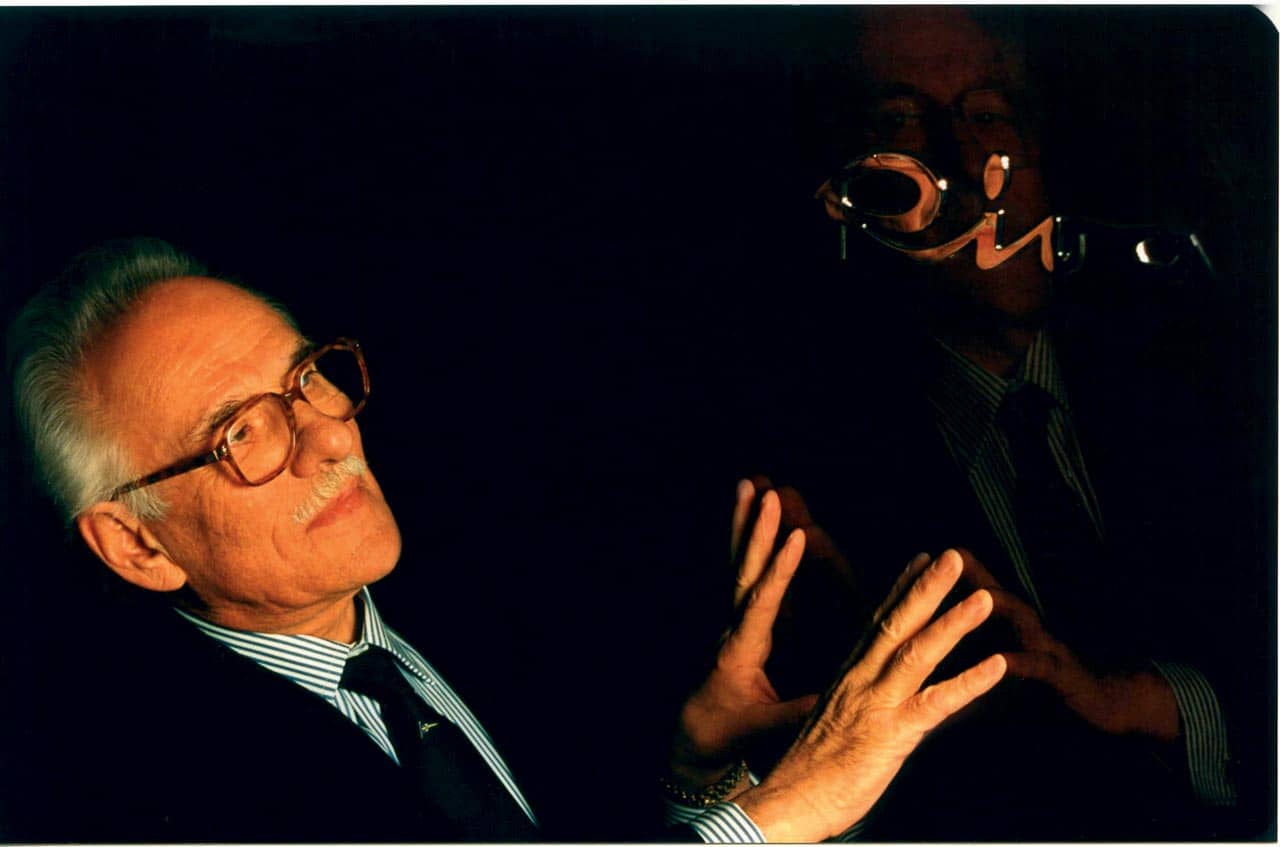 This dreamer and idealist, this hard worker and perfectionist pushed himself above and beyond, knowing that was the only way to create something truly special. Inspired by American yachting magazines, chromed Cadillac cars, and slender, fast boats mentioned in the works of F. S. Fitzgerald, Riva managed to capture the spirit of the moment like a painter does, and turned it into eternity.
YACHT SUGGESTION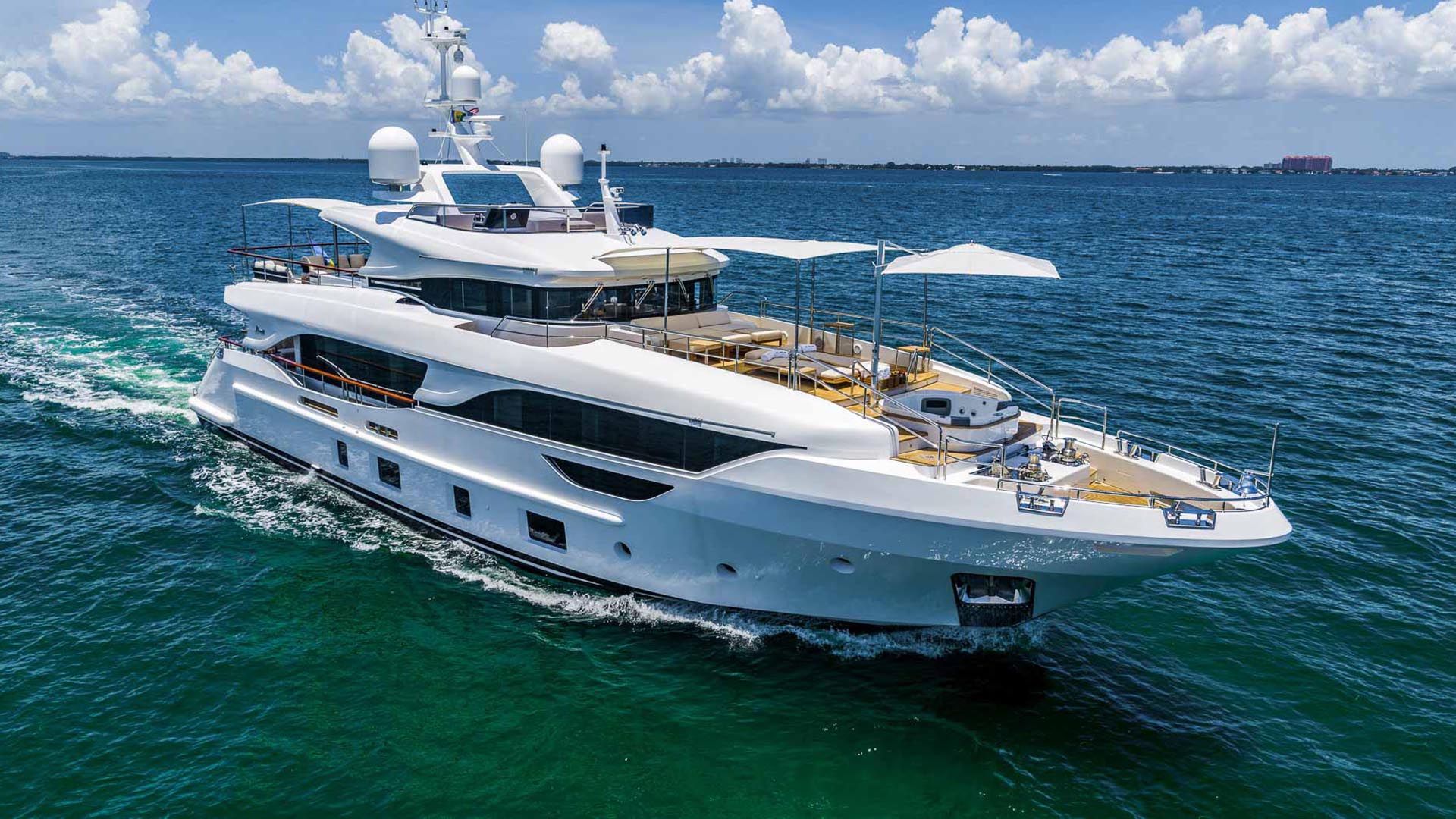 This Benetti Delfino 95 is a 28.95 m luxury motor yacht with an interior design by Achille Salvagni and an exterior design by Giorgio Cassetta.
In the 1950s and 1960s, when the world economy was enjoying an unprecedented boom, a new world was coming to life in the area between Portofino and Cannes – old money met nouveau riche, both hungry for life, adventure and beauty. Under the banner of dolce vita, the yachting industry and the entire country discovered their passion for speed.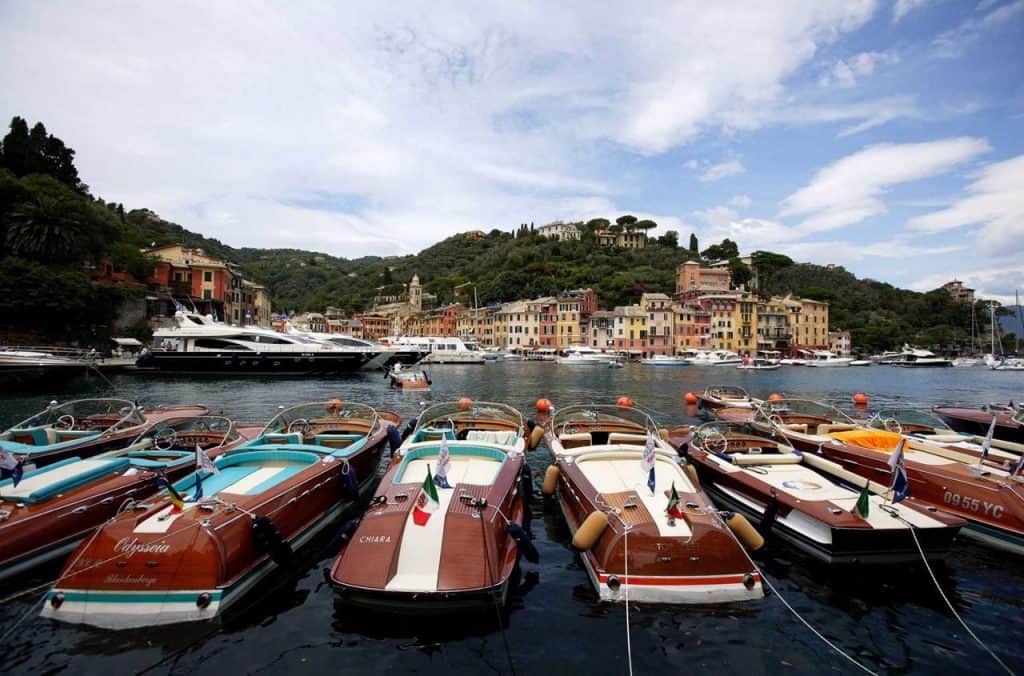 Carlo Riva brought together two worlds where speed was king – car racing and yachting – and embodied them in sophisticated wood. Knowing well his product must be as precise as a Swiss watch, as high-end as an English suit and as beautiful as a movie diva, he created a brand which no longer saw function as the only thing of merit.
As luck would have it, his design, avant-garde at the time, was just what the European jet-set wanted, and soon Riva was the face of the glitzy world of the movies – Anita Ekberg purchases a Tritone, Elizabeth Taylor and Richard Burton bought Junior as tender to their yacht, Brigitte Bardot used her Florida as set for many provocative photo shoots. Ariston, Tritone and Florida became symbols of their era, ushering in their heir – that entered legend.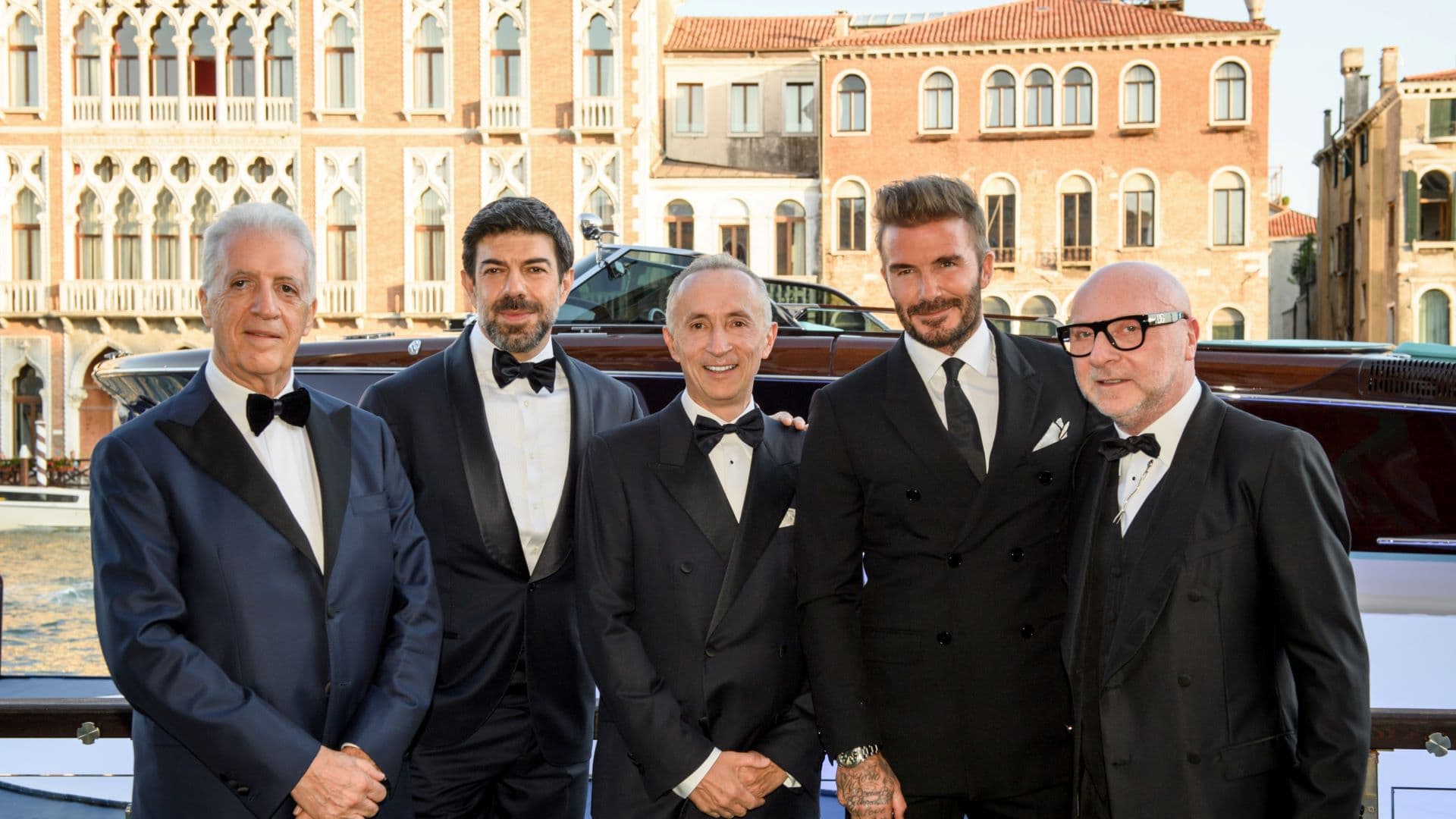 The year was 1962, and Sun, Sea and Joie de Vivre were the only way of life – and the ad for Riva Aquarama, the most beautiful motor yacht in the world and the one true icon of yachting. Incidentally, another aesthetic icon was born that year – Enzo Ferrari's Ferrari 250 GTO, proving that great minds think alike.
In her time, Aquarama was dubbed the queen of the French Riviera, the Stradivari of yachting, and many other things, always compared to objects and symbols that bring to mind high quality and exceptional beauty. But there was no need to compare her to anything – Aquarama is a Riva, and that's more than enough. She is hedonism embodied in polished mahogany, and that's all she needs to be.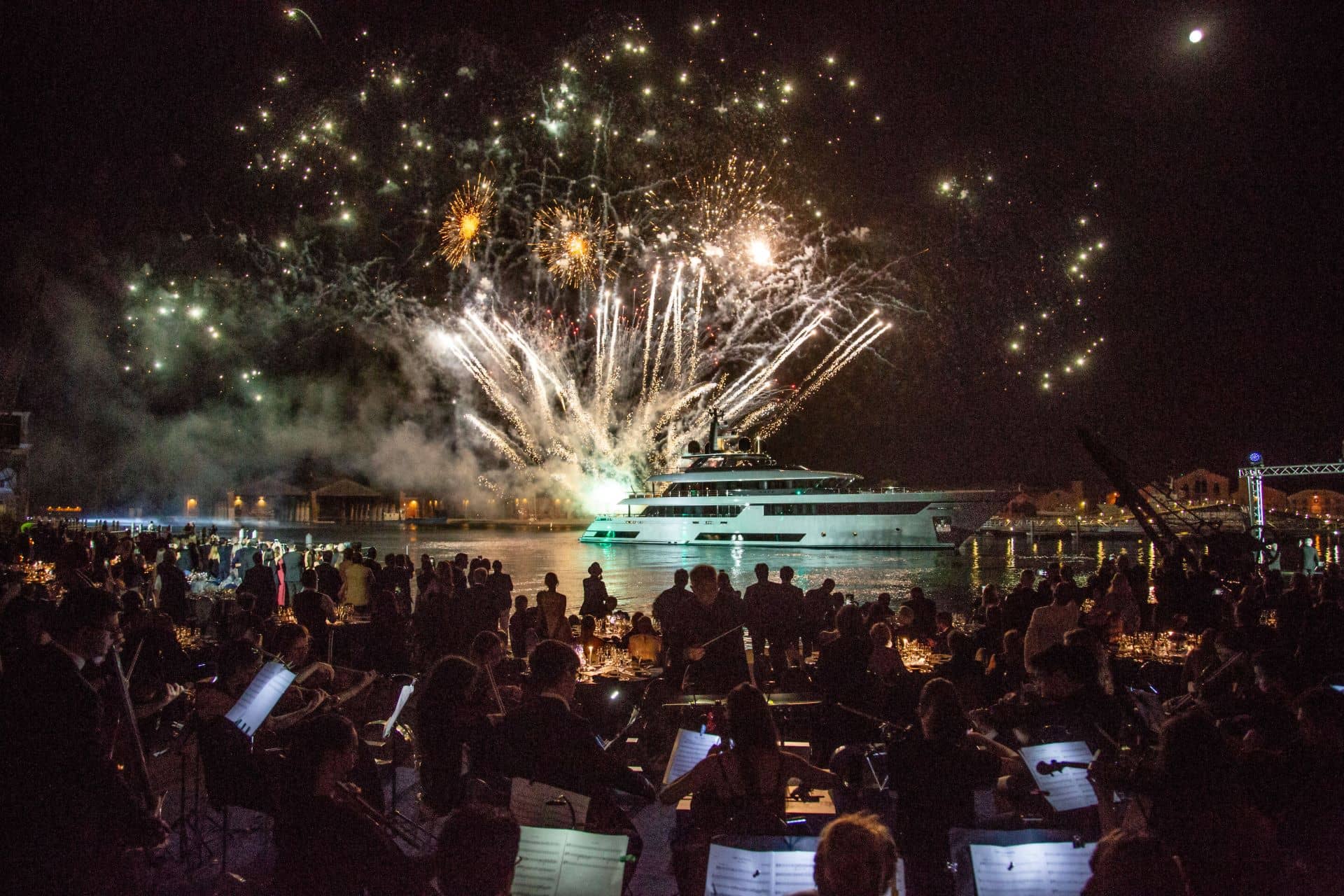 Several years later, in 1969, Carlo Riva once again proved his genius, creating their first fiberglass model. Today, as part of the Ferretti Group, Riva is one just a handful of international brands than can boast a full catalog of models ranging from 8 to 90 meters. From Riva Iseo to superyachts, all models share some very specific features, like impeccable details and timeless design.
In this year of its anniversary, Riva has given itself a most beautiful present – limited edition model (all 18 units have already been sold!) Riva Anniversario. This model is history turn present (and future), a mahogany diva ready to set sail for high society and embodies the quality Carlo Riva described as 'beautiful and different, immediately recognizable as a Riva'.
Complimenti, maestro – yachting would not be the same without you…
Photos & video Riva Yacht