Driving force of re-establishing Ferretti Group into the leading world yacht builder is a manager Alberto Galassi who has a 'nose' for both business and luxury. In short time he has redesigned the company which is developing new products at a high pace with some of the jewels like new Riva 88 Folgore just being launched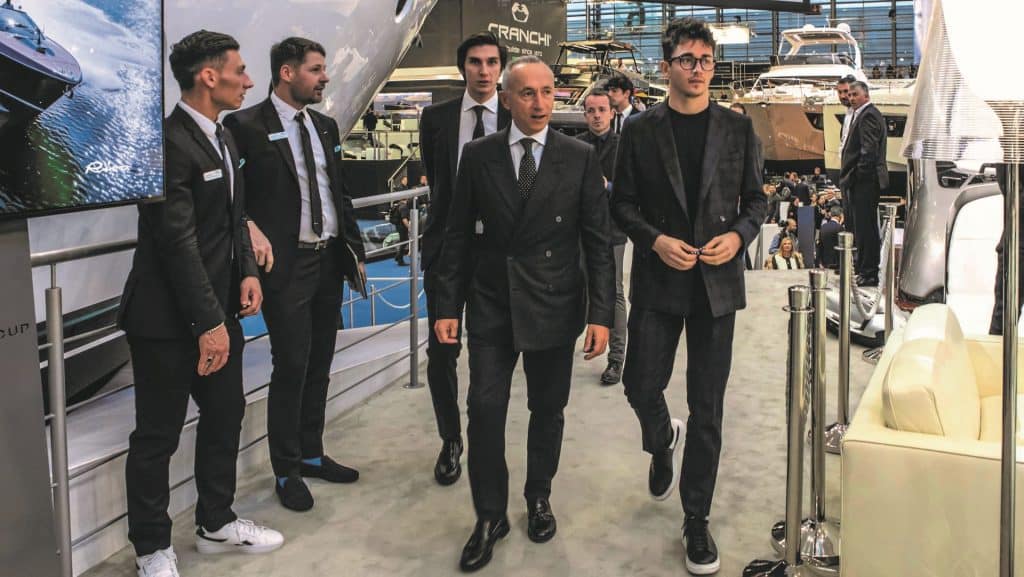 As a journalist covering yachting industry, I have always found it interesting to attend Ferretti Group press conferences because there we have chance to meet Mr. Alberto Galassi, CEO of Ferretti Group, with recognizable straight forward way of communication and ability to discuss any question about the company, which has passed 'ups and downs' in the past ten years. The openness of Mr. Alberto Galassi comes from big experience in business, both yachting and premium brands industry in which he covered different roles, like the ones in private aviation or Premier League football team, at the same time being very close to Ferrari.
Alberto Galassi is like a jet fighter pilot
From our perspective, the reason why he plays this business well is simple – because he doesn't only run it, but lives it as well. More than once, Alberto Galassi compared himself with a jet fighter pilot, considering the quickness of important decisions he has to make in short period of time. Therefore, it has been a real pleasure to catch him for a moment at the end of June to discuss the current situation of the Ferretti shipyards but also some nice perspectives for the future.
What is 'current normal' for Ferretti Group at this moment?
Currently, all our shipyards are fully operational, working hard to meet all the orders we have in our order book, which did not see any defection. We had a fantastic month (June) but we need to compensate three months of work we have lost. We carried out concrete actions to protect all our people (lastly, we carried out a private serological test to all our employees). Ferretti Group has been the first company in Italy to have signed an agreement with local unions to define a clear safety protocol to guarantee worker protection. We have just launched the first Riva model of 2020, the new Riva 88 Folgore, produced in the La Spezia's shipyard.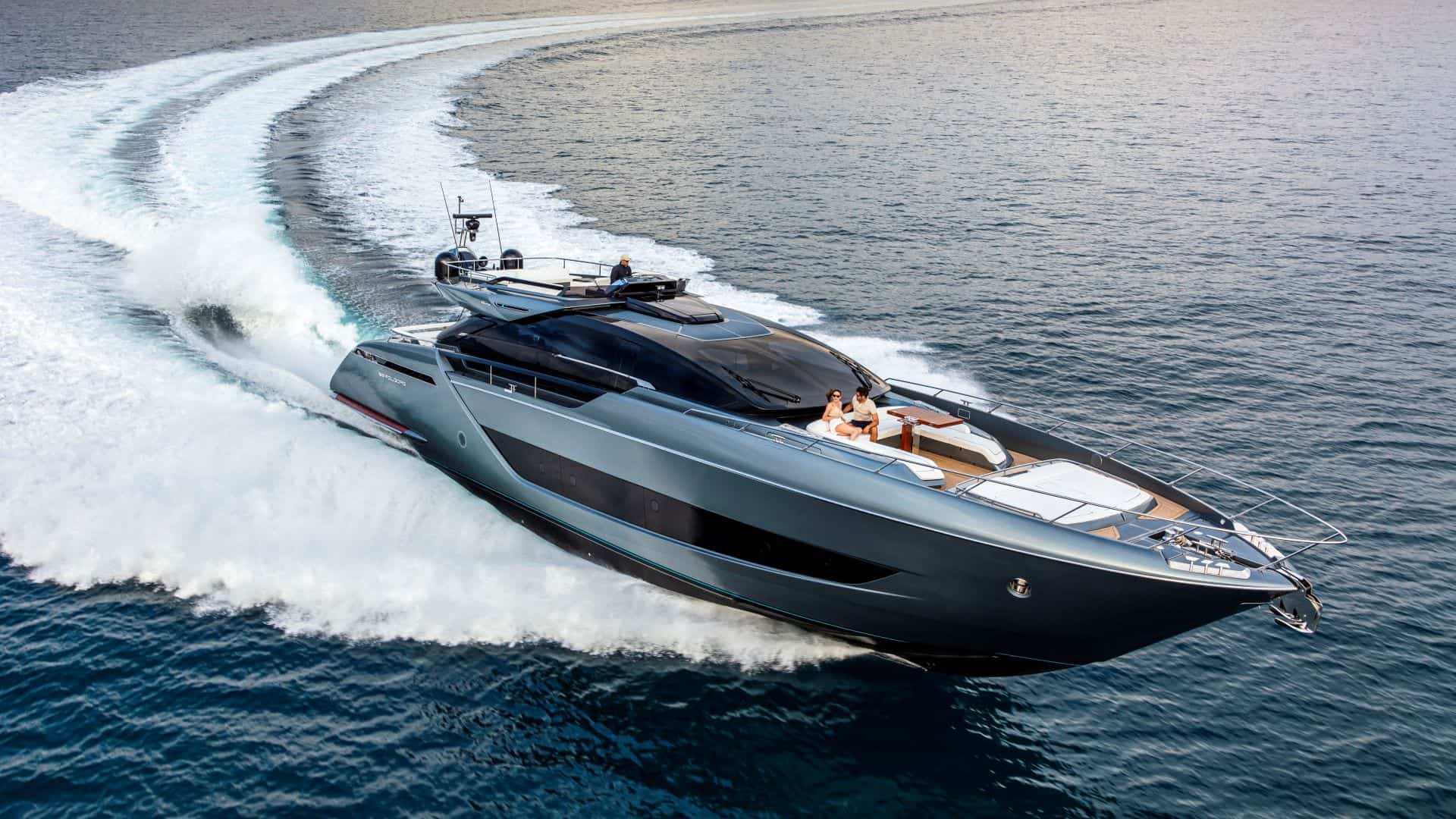 In the recent interview you mentioned 'you are selling boats'. Is there any change to whom do you sell today compared to period before Covid crisis?
We did not experience any significant difference regarding our clientele, but we saw big shift in attitude, and willingness to have yachts immediately. People simply don't want to wait for deliveries, they perceive yachts as a 'floating private island' and they take the opportunity to go on the sea alone. They realize that life is short and dangerous. We don't sell boats, we sell experience, the nice way of enjoying life and we offer them what they want. There is simply no better way to do that than to enjoy the sea privately with those we love. Our yachts are among the most beautiful and intimate places to take refuge, to be with your family in a very safe environment. With short time customers who we don't know when they approach us become good friends in this way.
'I like football, cars, boats, watches, all the pretty things, and I have special relation with art, contemporary in the first place'
You know UHNW market very well?
I would describe this world as a private luxury, and I know it because I live it and share with our customers what I like, pretty places, good chefs, beautiful locations etc. Our clients like that and become part of the family, and we can direct and follow them in living their dream, and I want to clearly say – we never leave our clients alone, as we respect their trust.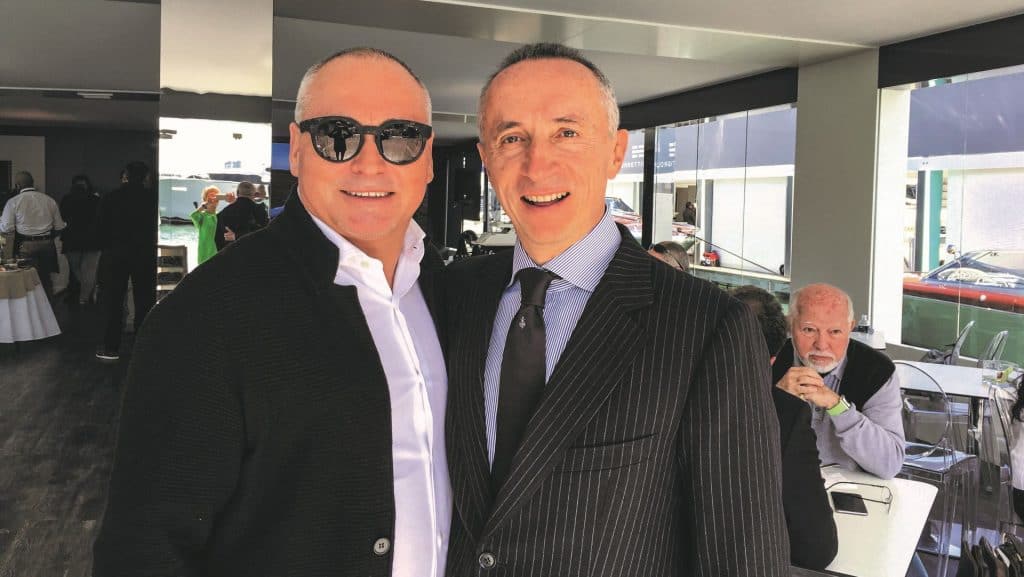 Can you describe your further private interests a bit, you are big fan of art as well?
I like football, cars, boats, watches, all the pretty things, and I have special relation with art, contemporary art in the first place. I like Italian artists like Mimmo Palladino, Marco Scutaro, Botero and many other, and all of my yachts have art on board as I am really fond of it as it is my passion.
When selecting people I put attention to motivation, honesty, willingness to fight, passion… Young people have all these qualities but lack the experience which is important as well, but I favor young
Do you see any difference between yachting and aero and automotive sectors?
The synergy among these three sectors is in the name of innovation and design. Especially within the highly innovative nautical and automotive worlds, it is possible to find unexpected alliances. An example that I can give you is that our yachts reimagine and combine stylistic elements from automotive design frequently with the addition of in-depth research aimed at enhancing the shapes and volumes. It is not easy to transfer knowledge from one world to another. For example, certain aspects in terms of the high quality of components in the automotive world are very well developed: the automotive world is so much more advanced and there is a lot to learn. However, let's not forget that building a boat is considerably different to large-scale automotive production. It is very much a mix of craftsmanship and industry. The automotive industry represents organization, efficiency and quality, whilst the nautical industry brings style, refinement and can truly extract the elegance of the materials used. Both sectors are strongly oriented towards innovation. Another common aspect that links the nautical, automotive and aeronautical sectors is ergonomics, the cutting-age technology and the use of some materials such as carbon fiber. Carbon fiber, which has its roots in aeronautics, was subsequently used in the automotive industry before being used by us.
Important lessons from car industry
You often quote Ferrari's business moves, apart innovation and design what else can the world of automotive bring to yachting?
The yachting industry has learned important lessons from car industry: first of all, rapidity in terms of providing technological advances, because it is necessary to anticipate what will be cutting-edge technology in three, four or even five years, as we're moving towards a 'streaming future', that needs to be incorporated in the design of a yacht. For instance, the new Pershing 7X adds an important aesthetic innovation in the exteriors, which include the impressive side wings: on the two exterior bulwarks, precisely at the point where the wings sit, the air vents are contained in two openings in the body of the hull which widen into two side muscles, sporty features strongly reminiscent of the style of racing cars. In addition, the exterior design philosophy of the new the Riva 88 Folgore, just launched, displays lines and elements inspired by the automotive world, combining luxury and sportiness, matching innovative materials, like carbon, with traditional stylistic elements, such as mahogany inlays and steel decorations.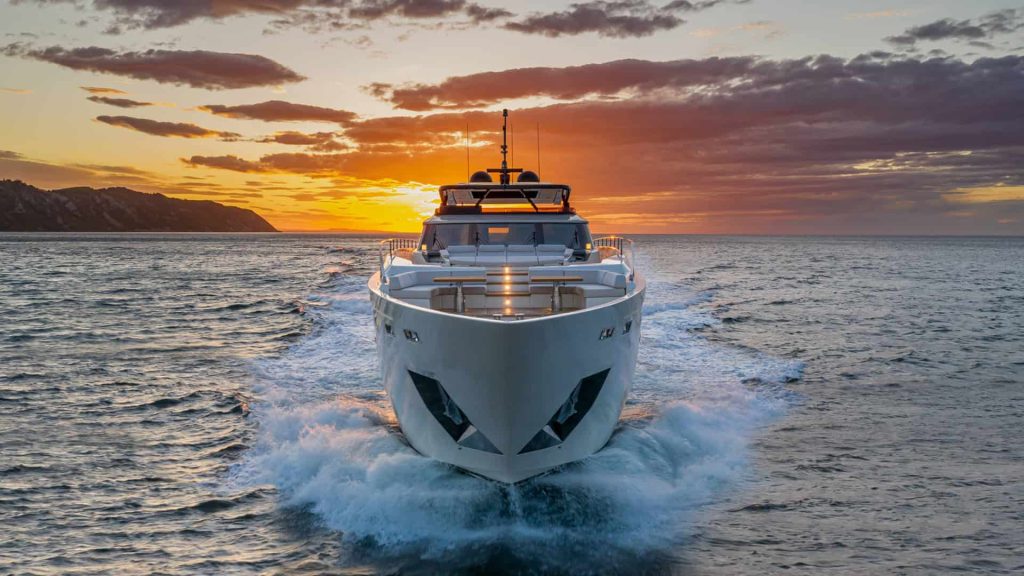 You pushed young managers into fire and brought back good results for Ferretti Group, what is important for you when you delegate important roles?
That is true: we are a Group and the strength of a group comes out best when everyone is involved and share the responsibilities of the results. This revolves around two main pillars: trust and experience. Ferretti Group's management have proven capabilities and have shown reliability over time, earning my blind trust. When selecting people I put attention to motivation, honesty, willingness to fight, passion… Young people have all these qualities but lack the experience which is important as well, but I favor young. We have very demanding lifestyle, living in a plane whole year round and our managers need to have a lot of patience, be precise of what they do and have to be less emotional, in a way they need to have 'super powers'. A professionally managed company, capable of leaving the top management free to carry out planning and decision-making work in order to expand the business, has been my top priority since the day I took over Ferretti Group. The way in which we were able to turn around this company and the results attained in this 5-year span proved this is the right path to push my team to success.
Mennyacht represents us in the region for more than 25 years as one of Ferretti's precious partners and the new venture with Ikador comes like jewel in the crown of our relation
The new ways of mobility, primarily electric are very accepted in automotive, but not in yachting?
We are extremely committed to do what is in our possibilities to improve the environmental impact of our industry: besides being compliant with the regulation, the efforts of our technical office engineering teams are all striving to develop environmentally friendly solutions to meet yacht owners' increasing expectations about ecological safeguards. I see yachts with two energy and power requests, we can call it hotel and propulsion. The hotel means all the services you use while anchored, like air condition, fridges and every other device you use. Propulsion obviously means the power you need to move boat around. My opinion is that we are able to cover the need of the hotel power but not propulsion, because the technology is still not there, and therefore we need to look at the hybrid solutions, not full electric.
Big Wally Yacht is coming
What is your next big move, please give us a glimpse?
As far as our brands are concerned, our focus at the moment is to develop the potential offered by the acquisition of the Wally brand. Wally is an icon of sailing and motoring, an extraordinary brand that is synergistic with the other Ferretti Group brands. I can say that in the near future we will see the launch of the new and big Wally yacht. For sure this yacht will be joined by new Riva 130 and Ferretti Yachts 1000, this is what I can say for now.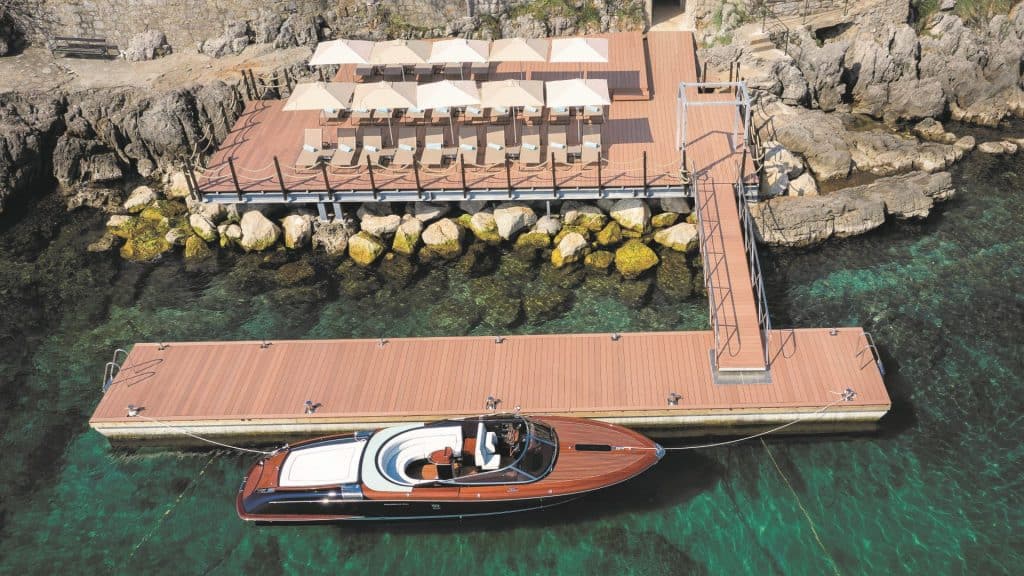 Can you comment about your regional dealer Mennyacht, and especially new venture for Riva in hotel Ikador?
Mennyacht represents us in the region for more than 25 years as one of Ferretti's precious partners and the new venture comes like jewel in the crown of our relation. Croatia is a very special place, not only for the stunning landscape and crystal-clear water, but also thanks to the partnership of Riva with the Ikador Luxury Boutique Hotel & Spa in Opatija. This renowned Croatian seaside resort hosts an exclusive Riva Lounge and Privée that, as well as other Riva Destinations around the world like Venice, Formentera, Paris and Monaco, epitomizes the most authentic Riva Brand Experience. Actually, it took us by surprise when this idea came to my table and I am very proud of what has been done as this is fantastic development. In addition to the Lounge and the Privée, a magnificent Aquariva Super is available to explore the beautiful coastline in North of Croatia, and I must admit that I have never visited that part. I love Croatia and have been to Dubrovnik, Mljet and Korčula, but I have never visited Split and more northern part for which I have heard it is very nice. Unfortunately, I will not have time to visit it this summer as I have to work to compensate three months of Covid we mentioned on the beginning, as I explained that I have to live like 'jet fighter pilot'.
Text Darko Šupuk
Photos Ferretti Group & Ikador