These smart house systems allow every member of the household unlimited programming and creation of a more luxurious housing standard according to their needs
With the advancement of technological possibilities and the increasing presence of technology in our daily lives, the so-called smart house is becoming a thing of reality. Have you ever wondered why anyone would need such a home? The idea behind smart homes is that of spaces perfectly adapted to their users, with the help of present-time technology and automation system that allow creation of connected, practical and comfortable living spaces.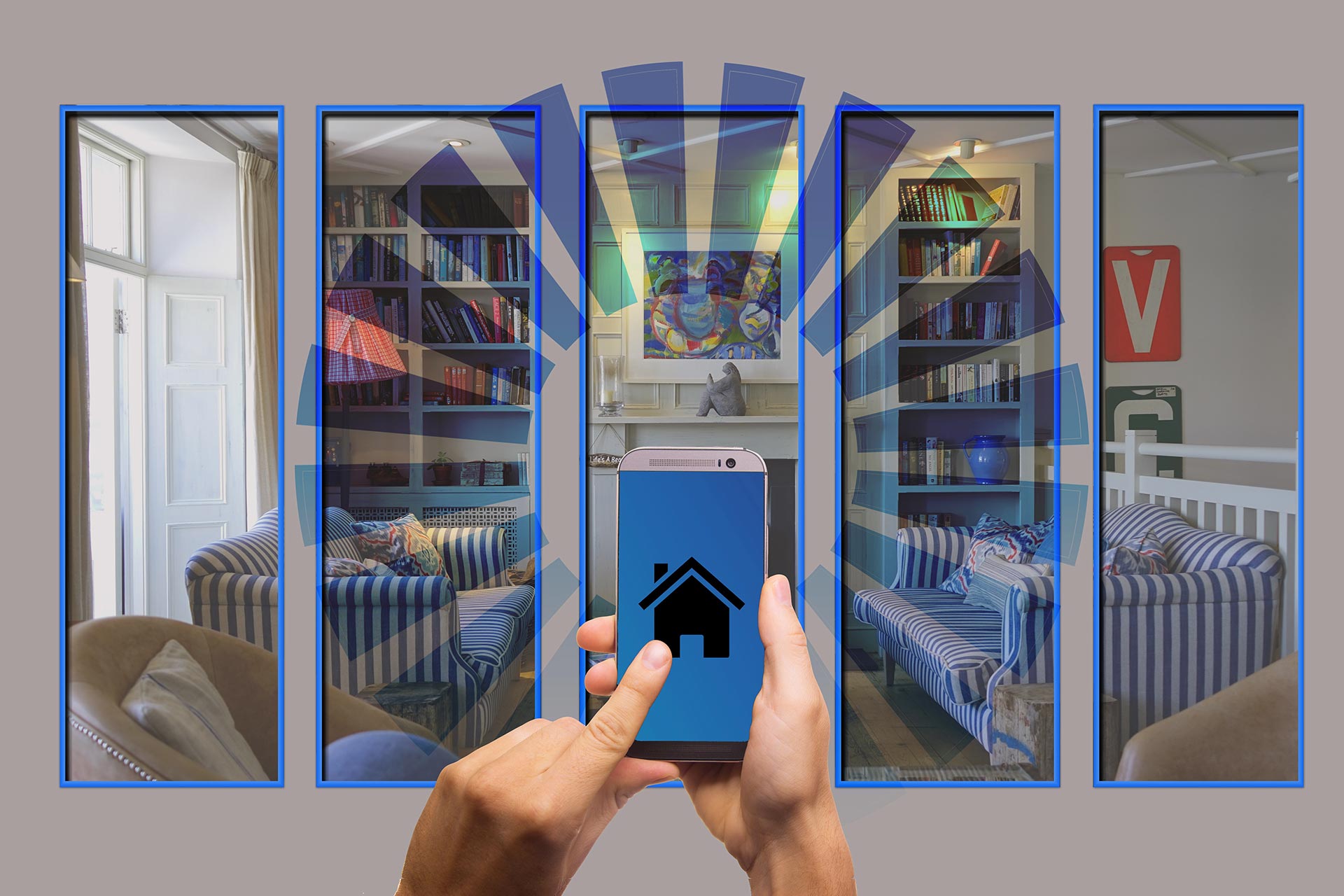 Thanks to the Internet, air conditioning, heating, video surveillance, lighting, refrigerators, TVs and other electronic household devices can be connected into one functional unit, and controlled via an app on your tablet, computer or smartphone, regardless of your location at that moment.
Intelligent networked technology also facilitates other daily activities – it will notify you if the light is left on in the house, or warn you about any suspicious activities, all with the aim of improving home security and comfort to a new, unprecedented level. Other than significantly contributing to the everyday comfort, sophisticated smart devices can blend into your home with their aesthetic, or even add beauty to it. Here are our picks for your next smart home system.
Rest and the Rediscovery of Creative Leisure with Hi-Interiors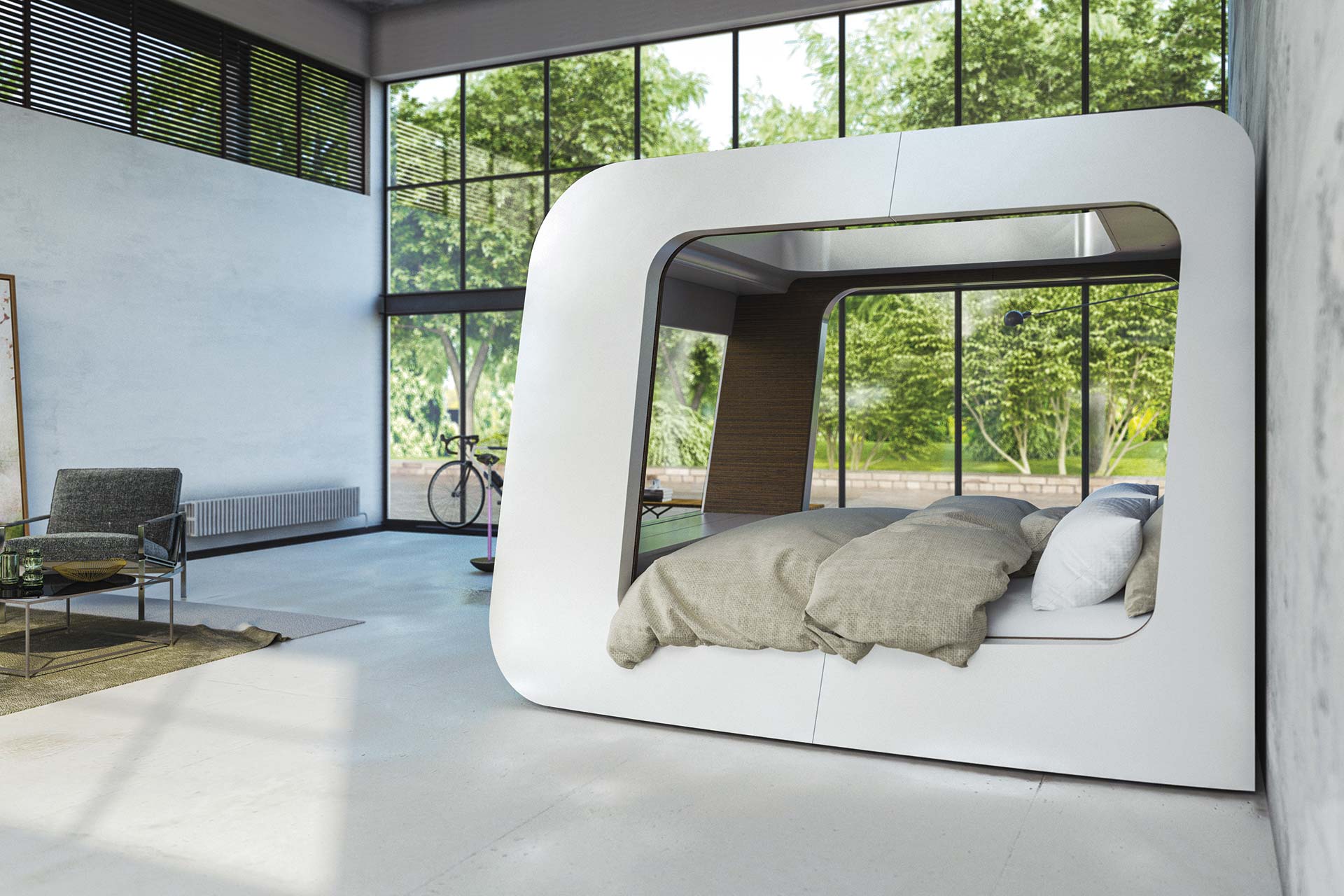 In the age of remote working and forced closures, between distance learning and home fitness, consumers began to express the need to redesign their living spaces with the goal of transforming them into authentic oases of well-being, designed for relaxation. The hibed, produced by the Hi-Interiors brand, was created precisely with that goal in mind: to offer an innovative response to new lifestyle needs.
The hibed demonstrates its ability to serve as a sleep coach, equipped with a professional entertainment system, digital scenarios, and smart alarms. The elegant aluminum curves have allowed Hi-Interiors to adorn this new hibed with a material that is environmentally friendly, lightweight, and extremely durable. To spark the physiological well-being derived from otium, hibed uses ambient and reading lights, a high-definition audio system, a screen, and a projector.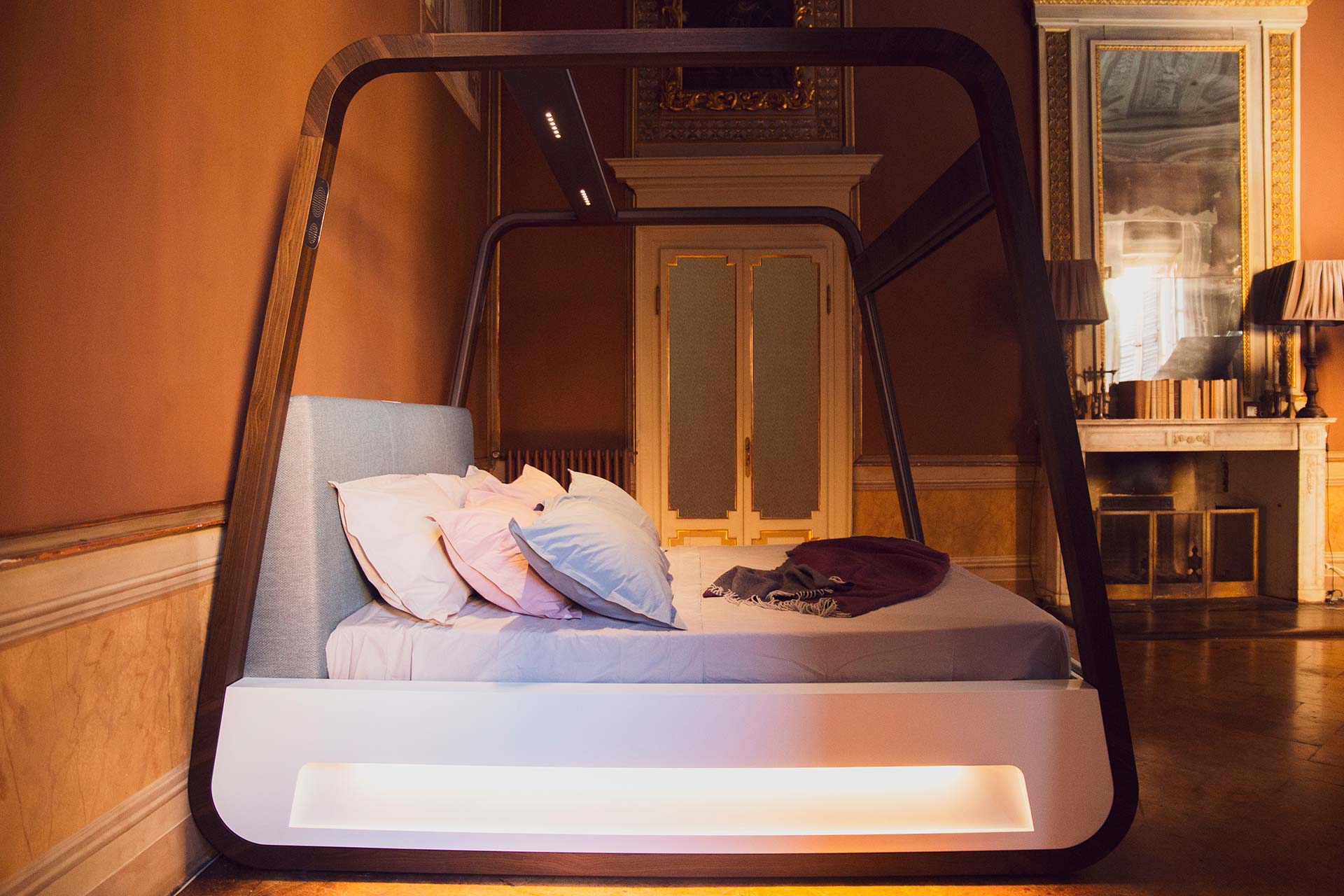 Additionally, it incorporates motorized bed bases programmed for massages and a refined fragrance diffuser for personalized moments of relaxation – all activated through a native iOS app. The sensors' many functions include detecting any ambient noises that could disturb your sleep and identifying the ideal temperature for achieving optimum rest. The hibed experience emphasizes new ways of living and highlights how technology, in its greatest forms, can be integrated into our lives.
A Connected Home Gym FORME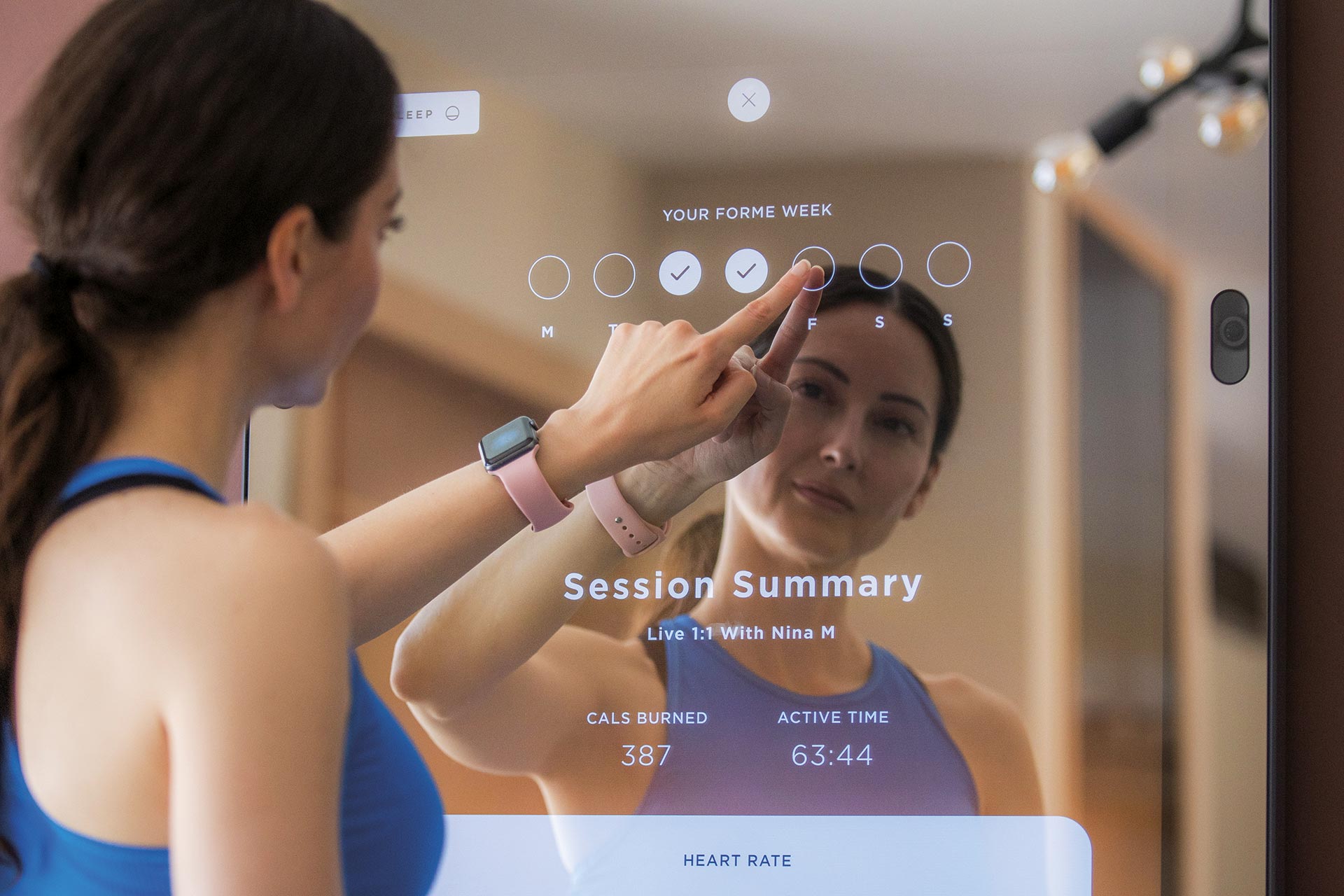 Working with the most accomplished partners in the fitness industry, FORME has designed an elevated and comprehensive personal training experience for the home. The 43″ 4K touchscreen mirror powers a lifelike connection between trainer and client, with UHD screen resolution, built-in camera tracking, real-time biometrics, and compatible trainer programming & client-facing apps for on-the-go training.
Its new Live 1:1 Personal Training technology allows members to engage in live personal training in a more convenient, holistic and effective way than ever before. FORME's Fitness Concierge team work with members throughout their journey – from getting started to weekly personalized plans to on-demand support and motivation.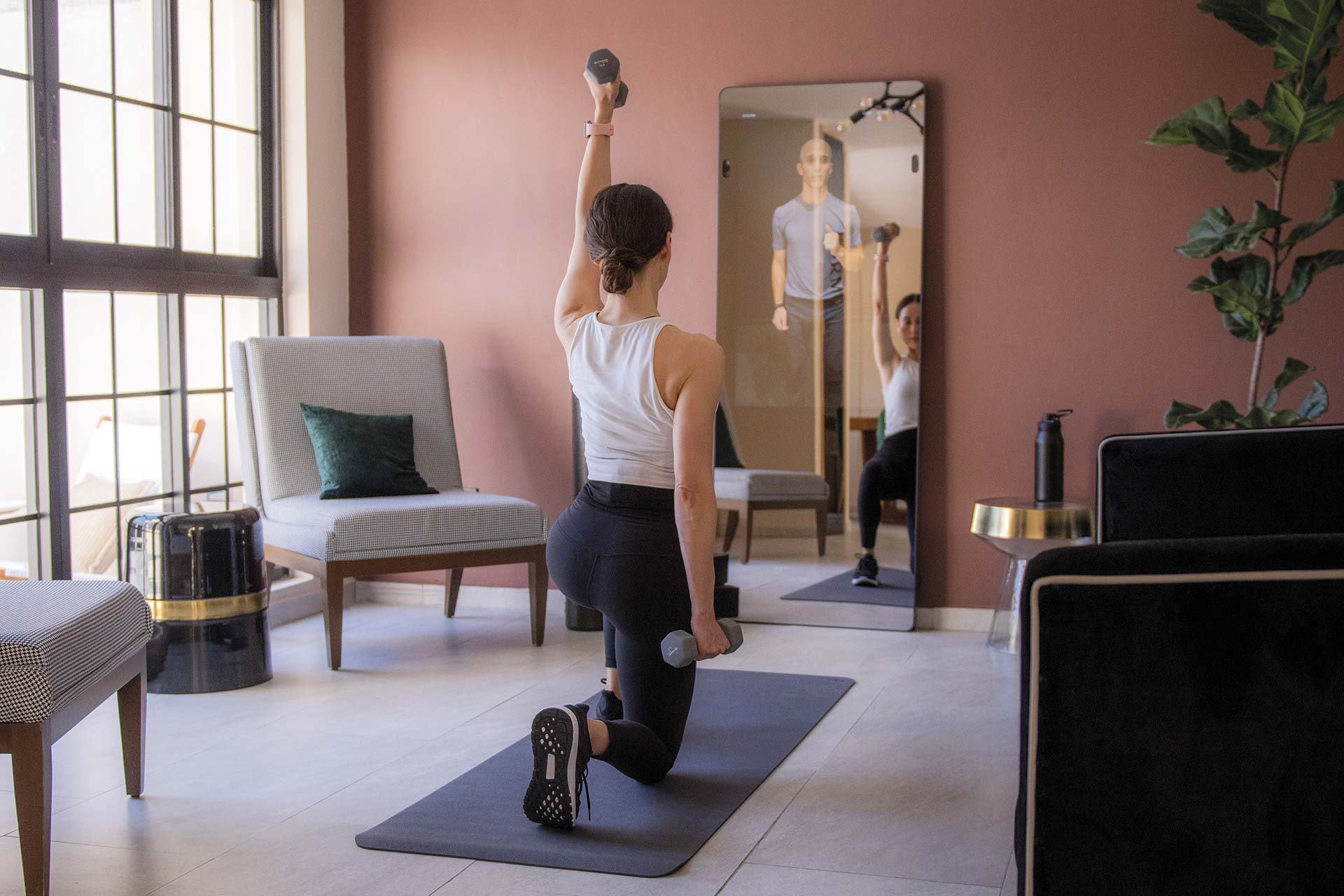 In combination with Live 1:1 training session, FORME's 'whole person' approach to health and wellness considers how we move, how we nourish ourselves, how we naturally recover through sleep and restorative practices, and how our mindset or psychological factors impact our health decisions and choices.
Immerse Yourself in Kohler Stillness
In the Stillness freestanding bath, water light, fog, and aromas converge to create an immersive journey of the senses designed to relax the mind, soothe the body, and renew the spirit. Smart, spa-like, and designed to feel worlds away from ordinary, it turns bathing into a sanctuary for self-care and wellbeing. PerfectFill smart bathing technology delivers a soothing bath prepared exactly how you like it, all without lifting a finger.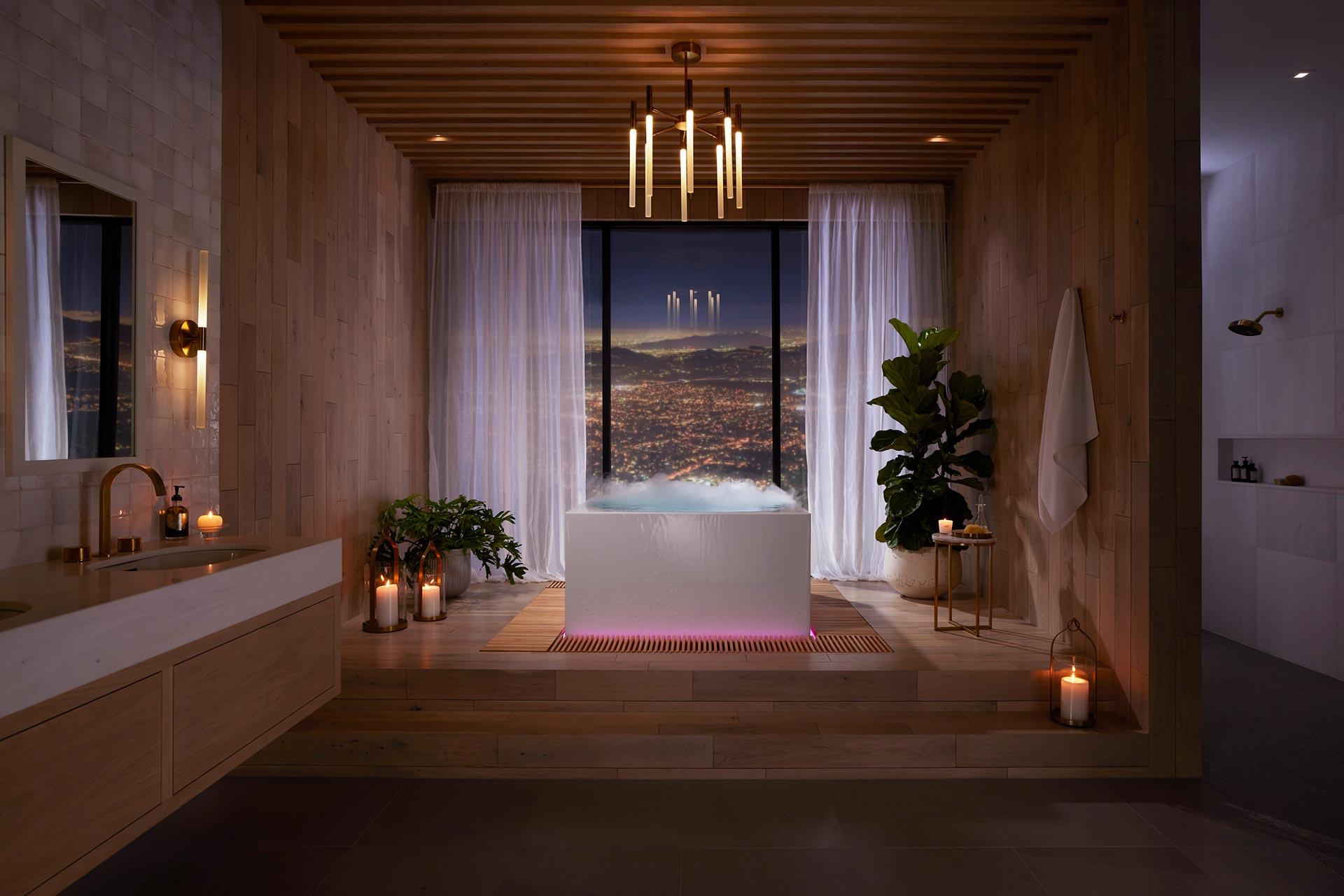 PerfectFill technology's built-in voice assistant allows you to control how your bathtub fills, heats, and drains – leaving you in a state of ultimate relaxation. It has a clean minimal exterior with a warm, soft interior while surrounded by a wooden grate that creates a spa ecosystem. Infinity Experience bath starts with water filling from the bottom of the bath, overflowing into the hinoki wood base to create a soothing sound.
Stillness Infinity and Experience baths offer present experience journeys to promote a sense of overall wellbeing. The journeys take inspiration from the sense invoked by nature and allows you to orchestrate specific sequences of light, fog and aromas to immerse the senses and quiet the mind.
Outstanding Audio Experience with Bowers & Wilkins Panorama 3
A state-of-the art sound bar, the Panorama 3 is an all-in-one solution offering outstanding, room-filling sound for films, TV shows, games, and your favorite music. Its elegant design and low profile, at just 2.5" in height, makes it easier to install, easier to set up, and easier to live with than most rivals. Despite its slim proportions, Panorama 3 still features 13 individual drive units, including twin subwoofers built-in for deep, extended bass, plus a mighty 400W of amplification.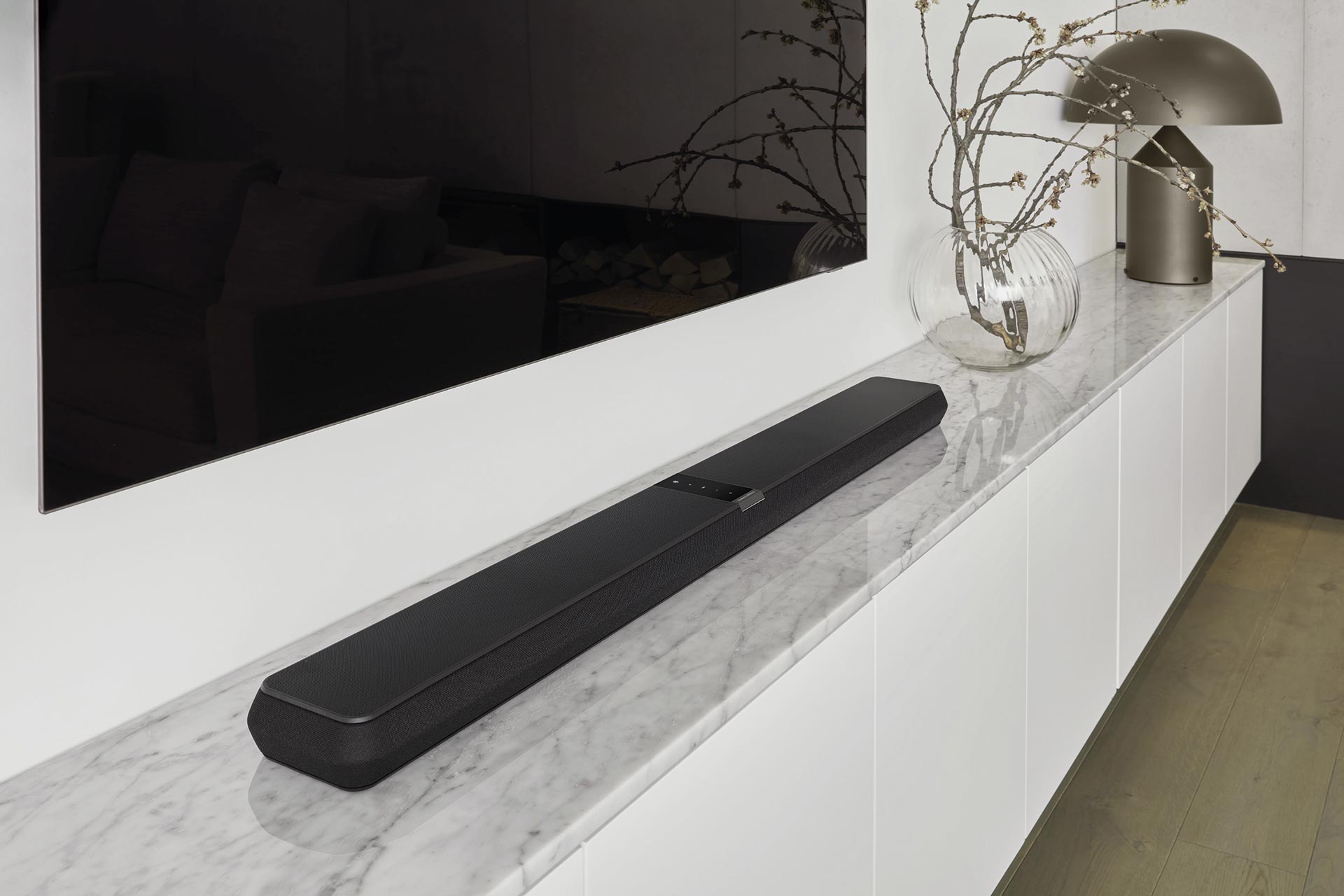 Thanks to upward-firing drive units, each housed in an individual acoustic chamber, Panorama 3 projects tightly focused sound upwards onto your ceiling to deliver the truest, most immersive Dolby Atmos spatial audio effect. The result is a room-filling and powerful sound no one-box rival can match.
Sleek, smart, easy to install and thrilling to listen to, the Panorama 3 is the sound bar you've been waiting for. With it, you can finally experience all the movies, TV shows and music you love as they were meant to be heard. In addition to twin Dolby Atmos units, Panorama 3 has nine more drivers and two subwoofers. Outstanding performance is assured.
Magically Choreographed Performance of Bang & Olufsen Beovision Harmony
Beovision Harmony is designed for the ultimate cinematic and immersive audio-visual experience. With a new and exciting take on the TV cabinet concept, Beovision Harmony is capable of transforming itself from an elegant piece of furniture while not in use into an unrivalled center of entertainment.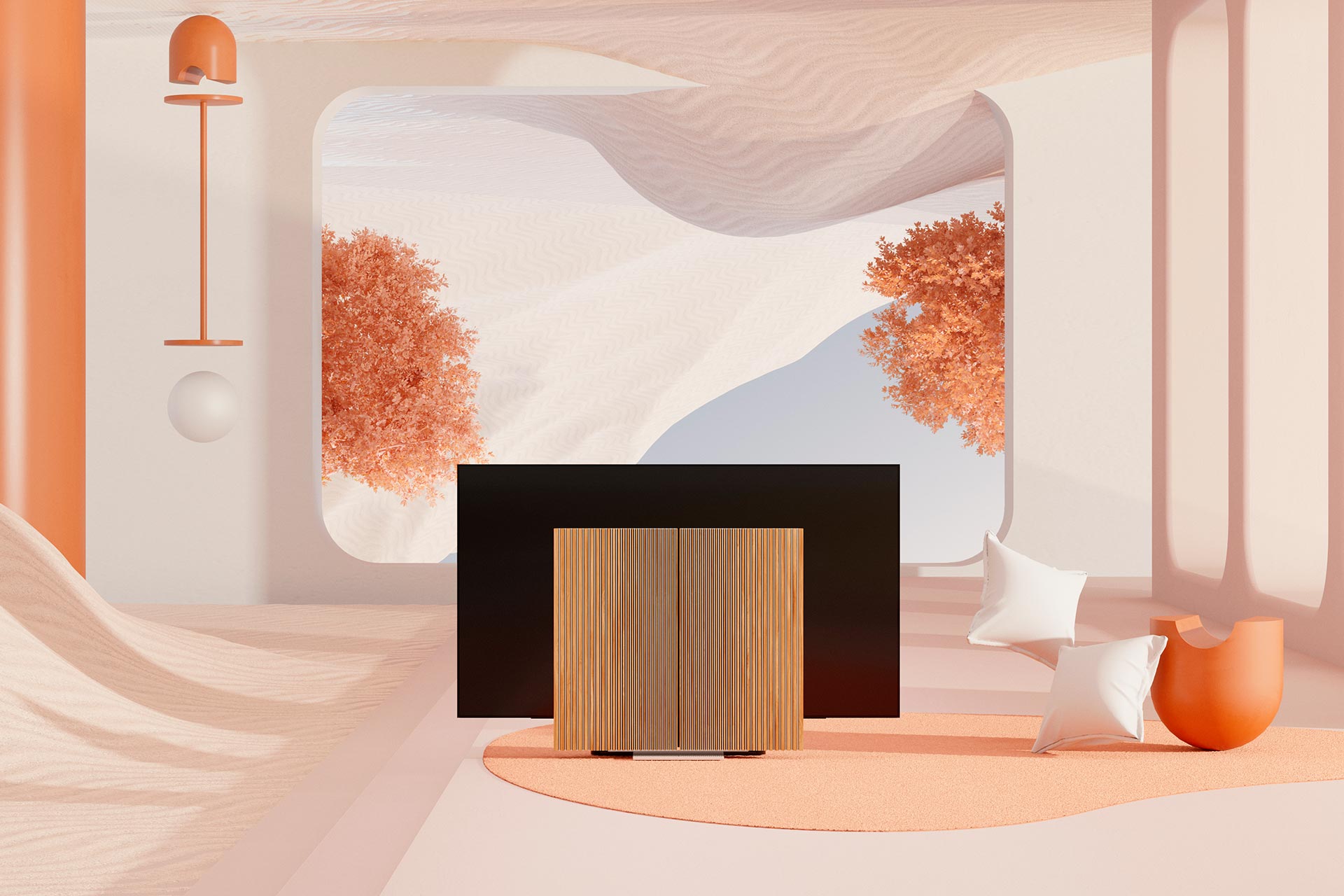 The iconic Bang & Olufsen cinematic sound performance is delivered through a 3- channel speaker system with great speech intelligibility and power. Paired with this outstanding sound is LG OLED technology, acknowledged for its ability to create absolute black and stunning contrasts, which make for an immersive cinematic experience that is second to none.
With the large-screen Beovision Harmony concept, Bang & Olufsen has reduced the visual presence of the TV. When in standby or audio mode, the TV screen is positioned close to the floor and partly covered by the speaker system, making the TV screen less dominant in the room. When switched on, Beovision Harmony unfolds and shows off its full potential in a magical movement.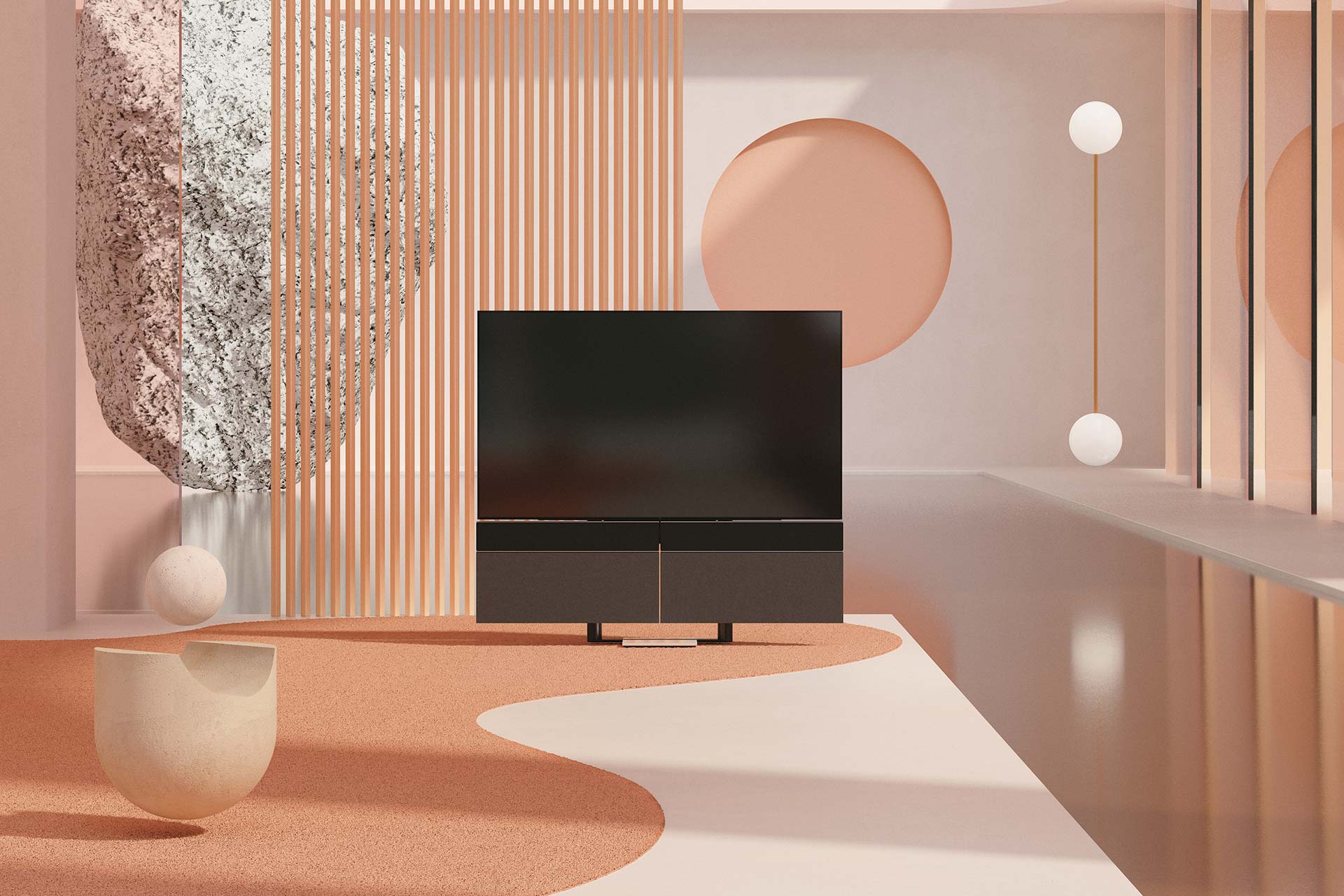 The speaker cover system 'complements' the dark TV screen 'with its' domesticated and furniturelike materials which gives a warm appearance with elegant details. The usage of natural wood or textured fabric combined with precise aluminum leads to perfect cohesion between Beovision Harmony and Beolab speakers. The Beoremote One provides one-touch access to the Bang & Olufsen experience.
Photos Bang & Olufsen, Kohler, Hi-Interiors, Bowers & Wilkins & FORME