Sunreef Yachts adds a new superyacht Sunreef 100 to its range of exclusive sail catamarans
The Sunreef 100 Sail Catamaran is an imposing craft made for cruising worldwide in total luxury. With a 12.8m beam, this seaworthy custom superyacht will boast 433m² of living space including an immense flybridge and bow terrace. The yacht's interiors and alfresco lounging spaces allow infinite options for customization.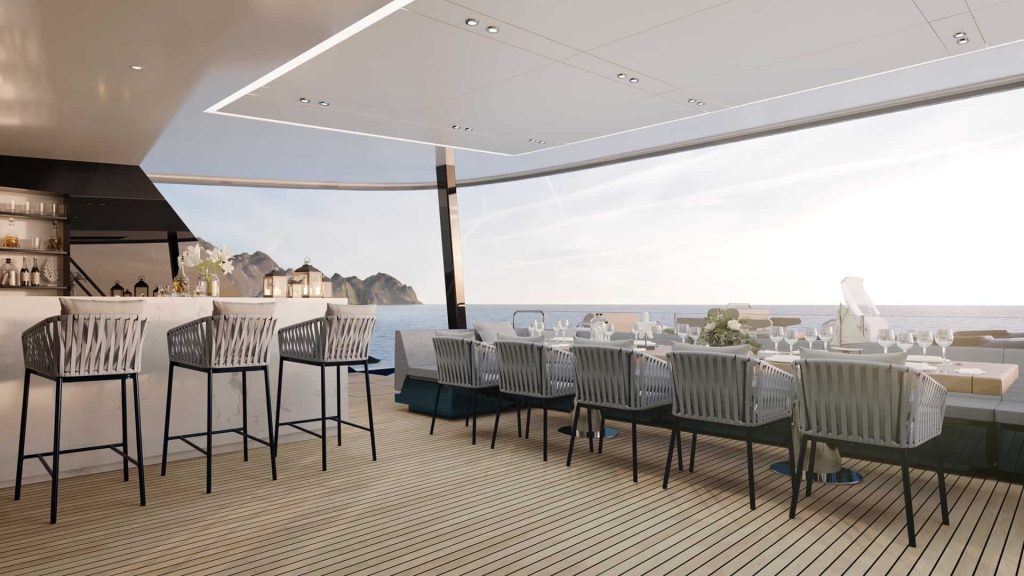 While providing luxurious accommodation for up to 12, the Sunreef 100 offers full freedom for bespoke layouts which can incorporate a spa area, an office, a drinks bar or fitness room. Thanks to an innovative aft garage, the Sunreef 100 Sail Catamaran will be able to easily carry and launch two large jet-skis among a large variety of water toys on board. The yacht's hydraulic aft platform will double up as a beach club when lowered, providing plenty of space for relaxation.
The yacht follows the design of the successful Sunreef 50, Sunreef 60, Sunreef 70 and Sunreef 80 catamarans.
Sunreef Yachts is the world's leading designer and manufacturer of luxury sailing and power multihulls. Each custom-made yacht is designed in great detail for the most demanding customers and delivers the best in comfort, style and safety. Every yacht boasts high-performance sailing, luxurious accommodation, vast living spaces, extravagant and innovative design features.
Sunreef Yachts has been setting the trends in the catamaran industry for years. The shipyard introduced the yachting world to groundbreaking solutions including the world's first flybridge on a luxury catamaran, the first double deck power catamaran with oceanic range, the first double deck sailing catamaran, the first carbon built catamaran-superyacht or the first folding mast on a catamaran-superyacht.
Photos Sunreef Yachts