Yacht IN takes pride in individual approach to clients and our many years of experience in the yachting industry allow us to make every experience special, says charter manager Barbara Grgurević Škoda
Zadar-based Yacht IN specializes in boutique yachting, including luxury yacht sale, charter, management and consulting. Their many years of experience in the yachting industry and successful presence on international markets have allowed the young and dynamic crew of Yacht IN to create a friendly professional working atmosphere, which was recognized by their many satisfied customers relying on them for a carefree, pleasurable yachting experience. Charter manager Barbara Grgurević Škoda of Yacht IN kindly answered all of our questions on their current and planned activities.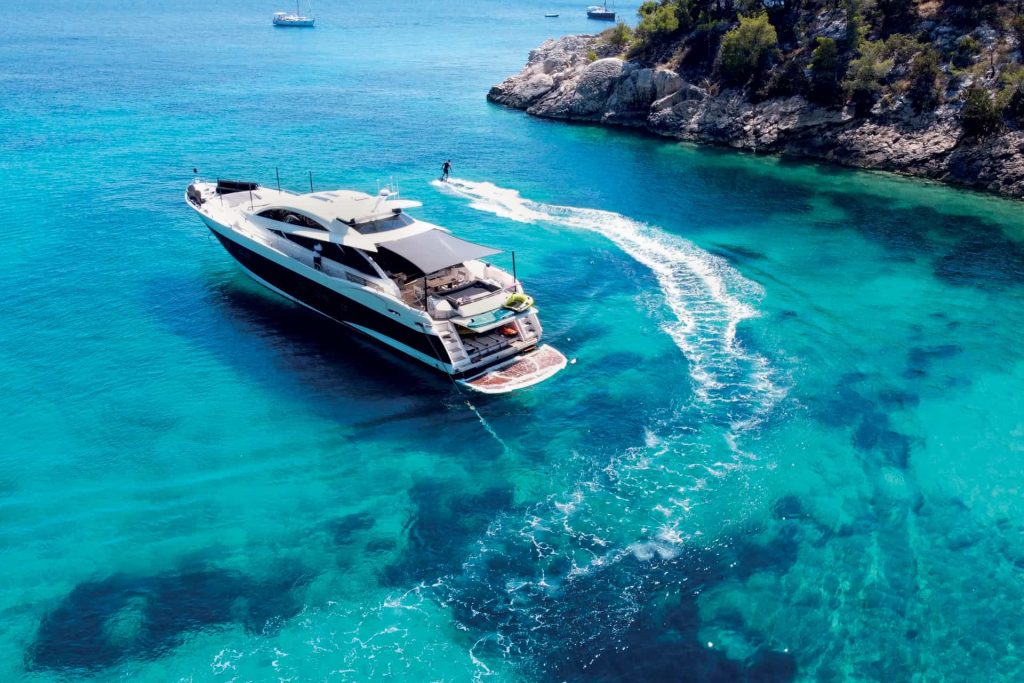 How did you enter the yachting industry?
If you had asked me five years ago what my professional plans were, they certainly would not have involved yachting, but now that I'm here, it seems like this is where I've always belonged. I've been around yachts since childhood, as my father managed a refitting company and I visited him often. In my younger days I worked on a yacht as a hostess and got an insight into how things are done on yachts. I got to know the Croatian coast in detail; every island, every hidden cove, tried every restaurant, which certainly comes in handy in my current business. After that, I have spent several years in the hospitality industry, with Falkensteiner group. All of my experiences combined have allowed me to accept the position as Yacht IN charter manager with confidence and enthusiasm.
What is it like to work in such a dynamic industry?
Demanding, but fun! At Yacht IN, we have a team of young professionals who benefit from the experience of the owners, Slaven Knežević and Matija Zelić. They have built a sturdy company through sales and financial management, and allowed us to build our charter division fast and with plenty of success. The synergy of our experience, skills and know-how is what makes Yacht IN so successful in every aspect and what allows us to offer each and every client a uniquely customized, comprehensive service.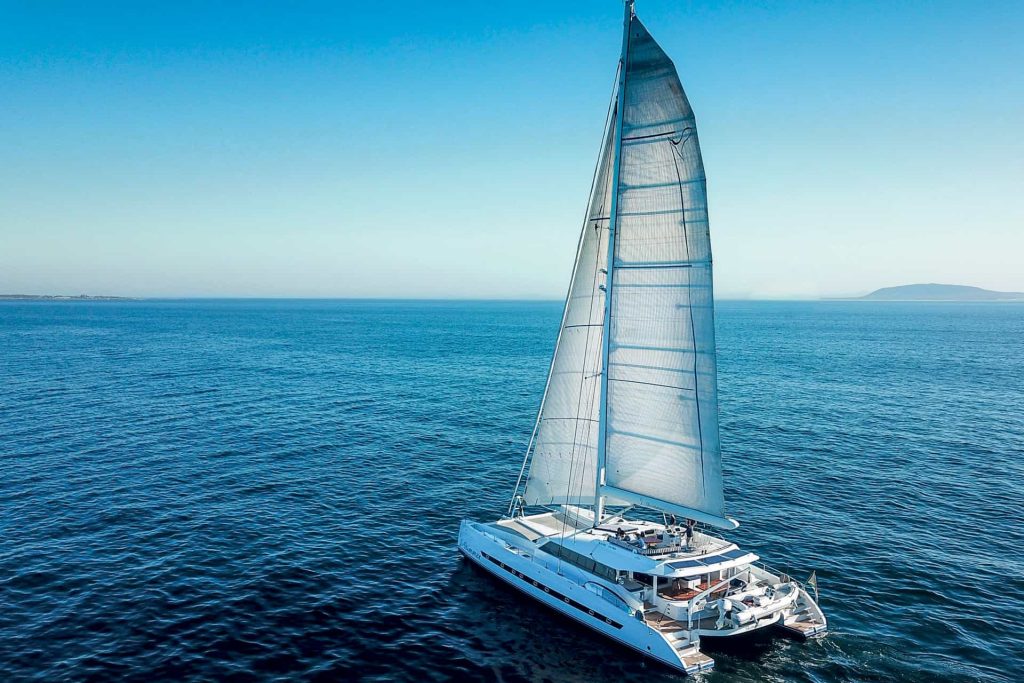 Last year was challenging for so many businesses. How did Yacht IN fair?
True, 2020 presented us with a lot of challenges in general, but we handled them with poise. Last year we celebrated ten years in the business, became exclusive RIBCO dealer for Southeast Europe, and joined Yachtfolio, the most successful and precise B2B global charter platform for yachts and superyachts. Yachtfolio is exclusively used by qualified charter brokers and managers who satisfy MYBA standards. With joining Yachtfolio, we have confirmed our past efforts have paid off, and found new zeal for the future.
What will your offer include in the upcoming season?
I would like to begin with introducing a new type of service within our superyacht segment – superyacht tender and luxury day boat rental service, our answer to the rising regional popularity of maxi-RIBs and luxury day boats. Currently in our fleet we have two RIBCO Seafarer 33 tenders, and we are planning to add several new maxi-RIBs of the same maker in the foreseeable future. Our category up to 24 meters includes two popular Ferretti yachts – 24 m Ferretti 780 HT Tesoro and 21 m Ferretti 681 Dominique. In the category up to 35 meters, there is the beloved 33 m Sunseeker Predator 108 Quantum, whose uniqueness, sporty looks, highly skilled crew and excellent customer reviews set it apart on the market. I am pleased to tell you we have two new additions to our fleet for this season: luxury multi-hull Skimmer and superyacht Alalya. Skimmer is a high-performance racing multi-hull, 23 meters long and as comfortable as a luxury motor yacht. Alalya is a 47 meters long superyacht and a true reflection of our vision for the future: the superyacht segment in the Adriatic is underdeveloped, and Yacht IN is looking to add to it, starting with Alalya.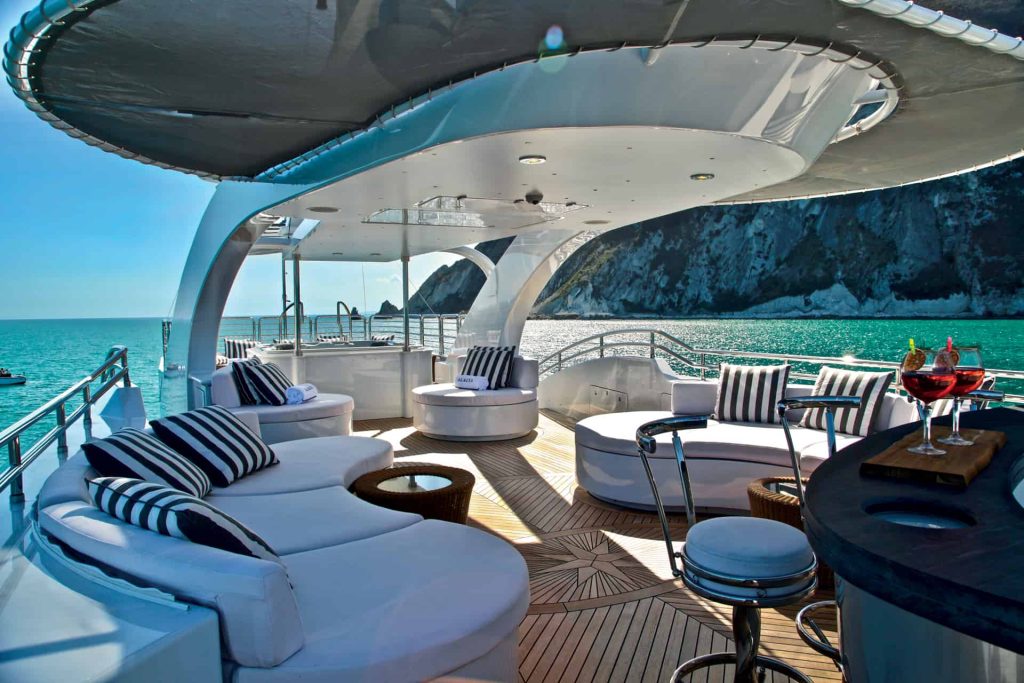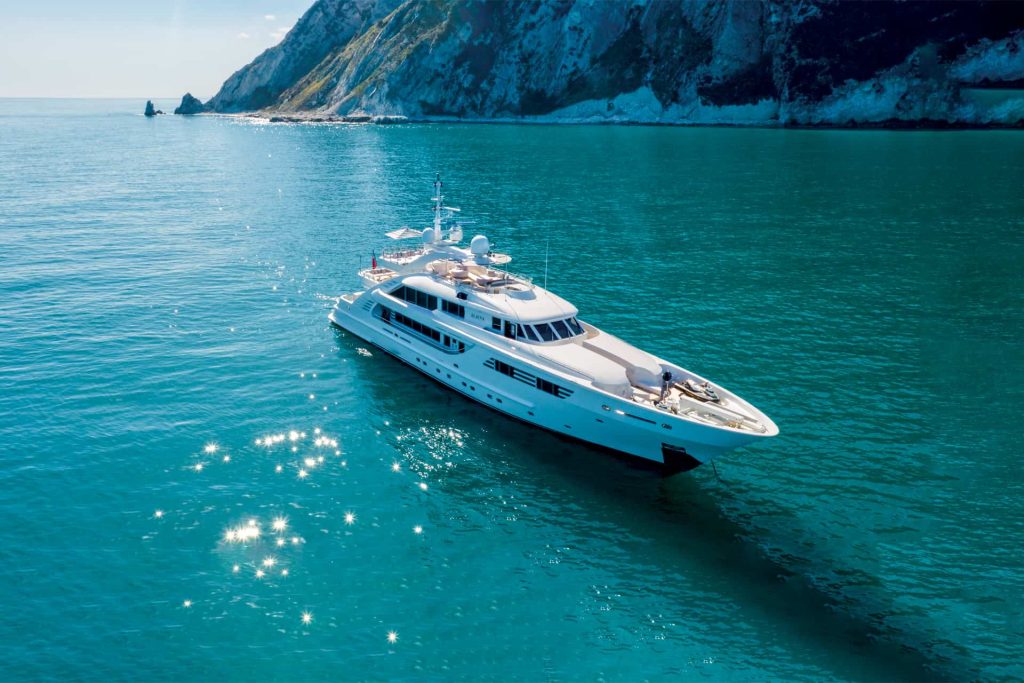 What sets Yacht IN apart?
First and foremost, our approach. We are a boutique company and that reflects onto every segment of our business activity. Potential of every yacht under our management is analyzed according to individual parameters, we consult owners on how to manage their yachts, we take care of our yacht crews. We want to make every contract special, to offer every client a unique experience, and we rely on detailed preparation and timely communication. It isn't easy to build a favorable image of a yacht in this market, but that challenge is what makes this job so beautiful. It is demanding, but the reward for a job well done is overall satisfaction of the client, the crew and the owner.
What is the biggest challenge in your business?
Sometimes it isn't easy to serve as liaison between the owner, the crew and the client, but consistent and transparent communication makes it easier for all of us. Our approach to clients and yacht owners is the same: we want to put our experience to good use and create basis for long and fruitful co-operation. You know what they say – quality over quantity. That's our motto!
Photos Yacht IN