The world of luxury yachting often intertwines with the finer things in life: breathtaking vistas, opulent cuisine, and, of course, exceptional wines. Among the most celebrated and cherished labels that adorn the tables of discerning yacht enthusiasts is the illustrious Barolo wine, a true gem of Italian oenology.
For wine aficionados in Croatia, the Masterclass 'BAROLO & BARBARESCO ACADEMY WORLD EDITION 2023 – Nebbiolo grapes and its varieties' during the festival Taste the Mediterranean in Split will be a truly exceptional experience.
Designed by the Consorzio di Tutela Barolo Barbaresco Alba Langhe e Dogliani and Strada del Barolo e grandi vini di Langa this project addresses professionals in the wine sector who want to increase their knowledge of the wines and territory of the Langhe innovatively and interactively.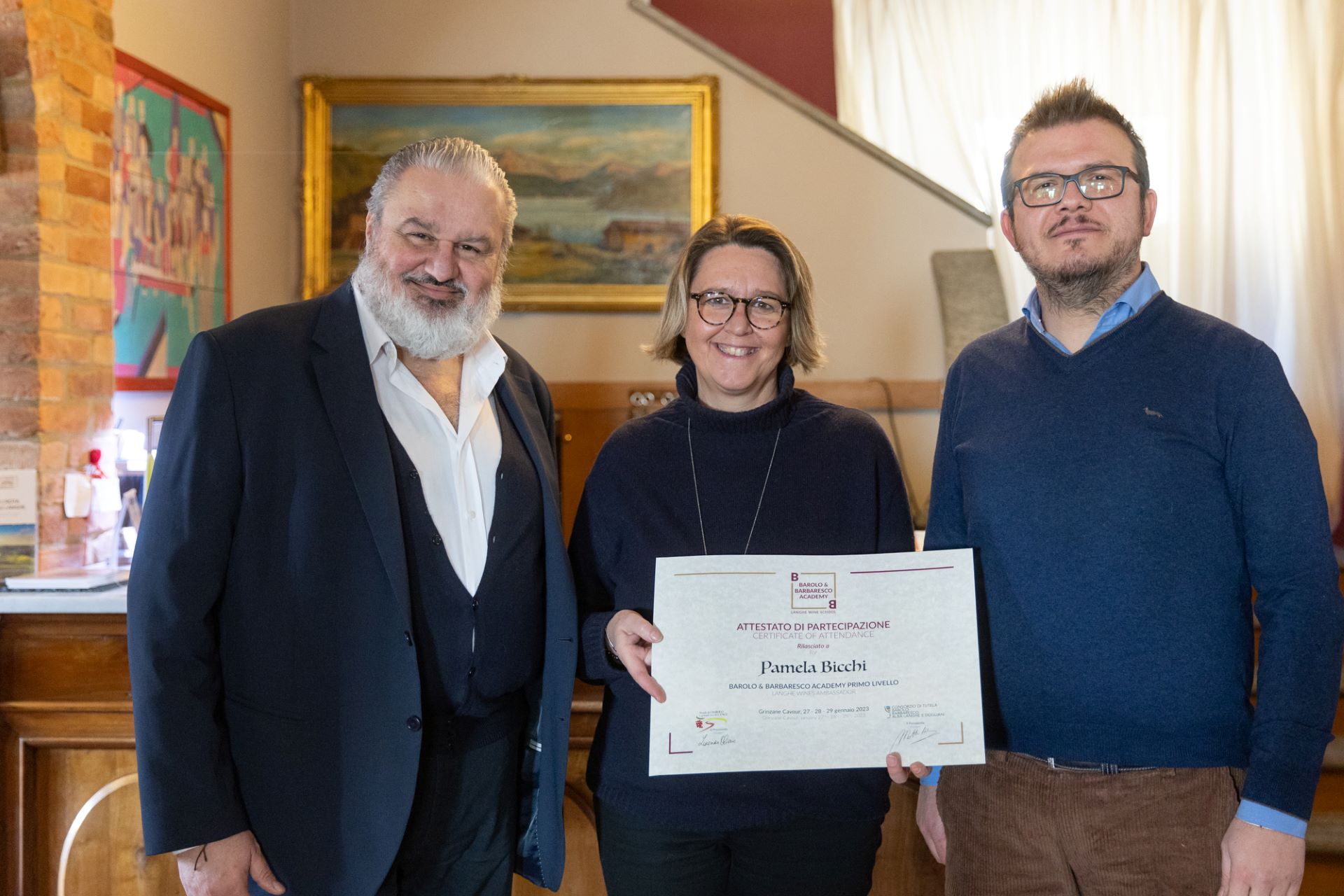 'Split, Prague, and Tallinn are cities that represent growing countries, with sommeliers looking for training and expertise. This is the goal of the Academy, to reach professionals who want to learn more to better propose wines and learn more about our region Langhe', comments Matteo Ascheri, president of Consorzio di Tutela Barolo Barbaresco.
With its unique focus on the Nebbiolo grape and the famous Italian wine regions of Barolo and Barbaresco, this masterclass will provide a deep immersion into the world of these extraordinary wines.
'We are proud of this ambitious project that we have been working on for several years. Barolo & Barbaresco Academy World Edition allows us to extend our courses and seminars to a wider range of sommeliers and we are really happy to reach the Balkan Area for the first time: we are so close and we recognize many opportunities in this area, says Lorenzo Olivero, president of Strada del Barolo.
Since its creation in 2019, FISAR sommelier and a professional taster at ONAV (National Organization of Wine Tasters) Sandro Minella has been the scientific coordinator and one of the teachers of Barolo & Barbaresco Academy – Langhe Wine School. Being born in Turin, Piedmont, in a family of wine lovers, it all started as a natural passion, but he entered the professional world of wine when he moved to New York City to work as an Italian wine expert more than 20 years ago.
Today, Sandro Minella is focused on training programs and professional food and wine tours. Knowing the heart and soul of the Langhe his mission is to connect people through great wines, genuine food, contact with nature and local cultures.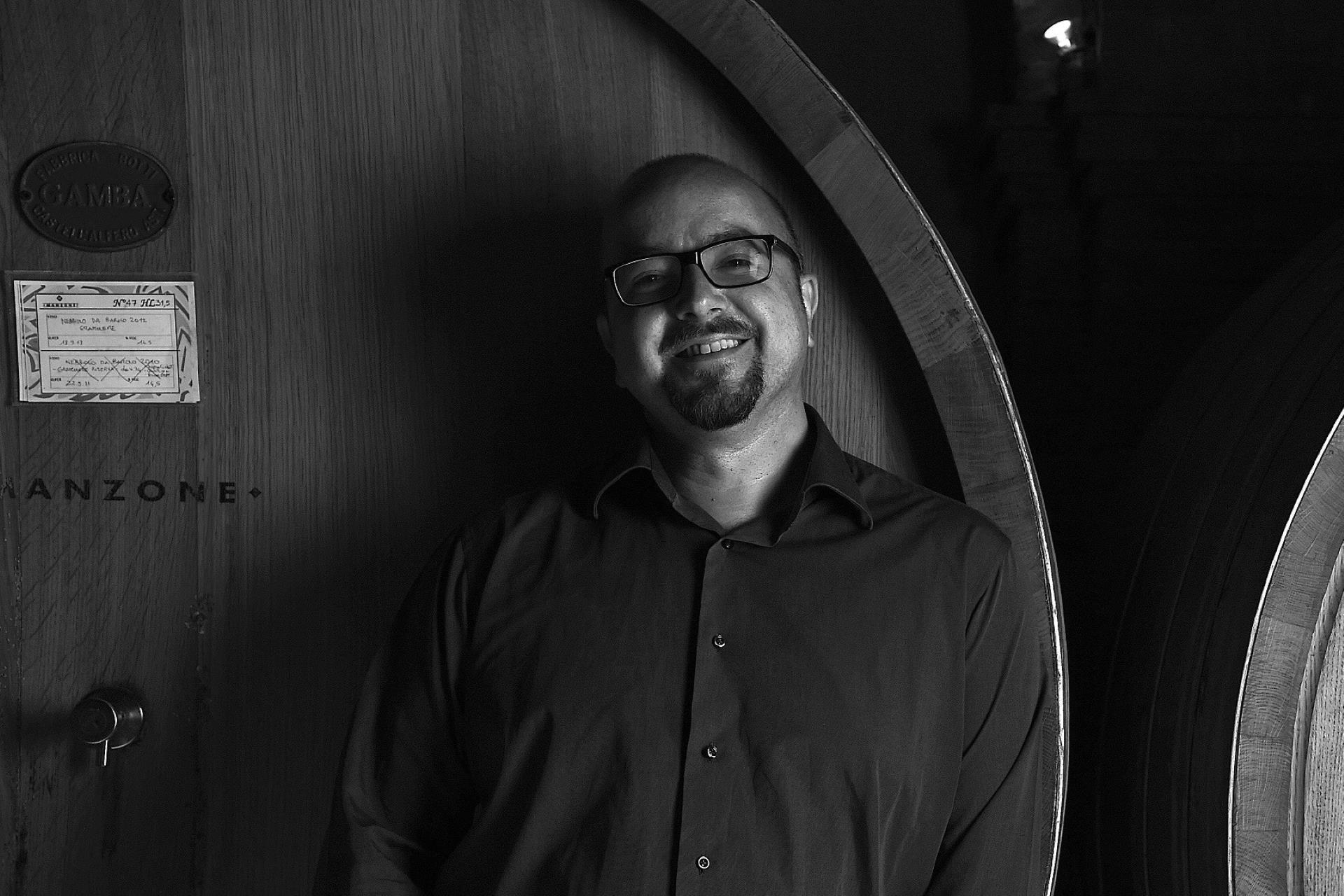 CAN YOU TELL US ABOUT YOUR JOURNEY INTO THE WORLD OF WINE AND HOW YOU BECAME A SOMMELIER WITH A FOCUS ON BAROLO WINES?
Being born in Turin, Piedmont, in a family of wine lovers, it all started as a natural passion, becoming my profession when I moved to New York City to work in an Italian wine shop. That was more than twenty years ago when wine tourism in the Langhe was just at its beginning, but seeing a growing interest in Piedmont wines and gastronomy among wine lovers, I started organizing food and wine tours to my native land.
After the success of these tours, I decided to relocate to the Langhe, where I started organizing and leading tours, tastings, cooking classes, and wine experiences for professionals, journalists, tour operators, foodies, and wine lovers from all over the world, combining my professional experience with the passion for my beloved land.
After a few years, I started putting my experiences at the disposal of the local producers and the territory, collaborating with important wineries of the Langhe, and several trade organizations such as Consorzio i Vini del Piemonte, Strada del Barolo and Consorzio Barolo and Barbaresco.
My activities with them include the organization and conduction of wine tastings and masterclasses around the world, press tours, PR activities with importers, and webinars for wine clubs and sommelier associations. Since its creation in 2019, I have been the scientific coordinator and one of the teachers of Barolo & Barbaresco Academy – Langhe Wine School.
BAROLO IS OFTEN REFERRED TO AS THE 'KING OF WINES.' WHAT MAKES BAROLO WINES SO SPECIAL AND UNIQUE COMPARED TO OTHER ITALIAN WINES?
It's referred to as the King of Wines because it was created in the 19th century by two kings, their prime minister, and a rich marquise, as a fine wine to offer to their aristocratic counterparts. So, not just the King of Wines, but the wine of the kings, too!
A unique territory, an extraordinary grape variety such as Nebbiolo, its great history, and the constant and never-ending search for excellence that its producers keep carrying out every vintage: these are, in my opinion, the ingredients of its ever-growing success in the world.
CAN YOU SHARE ANY INTERESTING ANECDOTES OR STORIES RELATED TO THE REGION'S WINEMAKING HERITAGE?
In the long history of wine in the Langhe there are millions of interesting stories, and every family in the Langhe has tons of them. This is why visiting our many family-run wineries is always an amazing experience, not only for the quality of the wines but for the quality of human relations, too.
It would be really hard to pick up one or two stories in such a multitude, so I will share with you a personal one.
When I was a child, in the 1970s, my family used to go every year to a winery near Barolo to buy 'damigiane' (50 litres dark-glass jugs with small handles encased in wickerwork) filled with everyday wines such as Dolcetto or Barbera. We would spend the entire day there, eating lunch with the winemaker's family and I enjoyed playing in the farmyard and the vineyards with his children. At the end of the day, the winemaker would give us a bottle of Barolo as a gift, handing that bottle to my father as something extremely precious, while saying with great emphasis: 'Remember, this is not a wine to drink, this has to be saved only for very special occasions!'.
At the time the wine market in Piemonte was dominated by Barbera and Dolcetto sold in bulk. Wine producers made their profits almost entirely on them. Barolo and Barbaresco were excellent wines, but the production was very limited, as well as its markets. Very few producers would rely on them as the main source of income for their winery.
Today things have completely changed, many vineyards of Dolcetto and Barbera have been replanted with Nebbiolo to produce Barolo and Barbaresco.
Also, wine consumption has completely changed, with people drinking way less wine, but choosing much higher quality ones. Today Barolo and Barbaresco are still wines for special occasions, but just because they make any occasion a special one!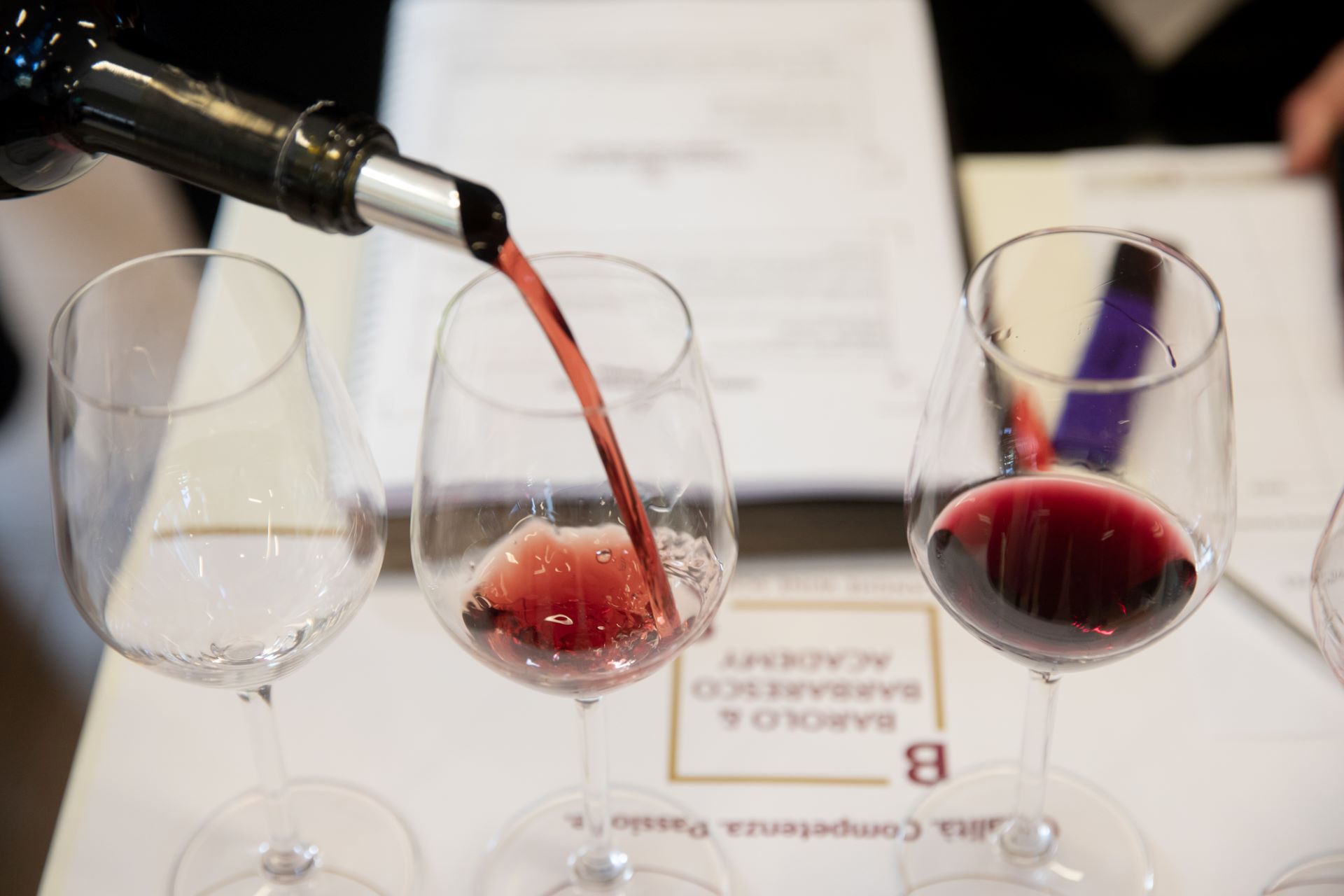 WHAT ARE THE EASIEST WAYS TO DEFINE MODERN METHODS IN PIEDMONT, VERSUS TRADITIONAL METHODS?
This was a debate that became of interest in the early 1990s and lasted for a few years, but now it makes no sense to define producers or their wines as simply 'modern' versus 'traditional'. Each winery works with a mix of traditional and modern techniques, in constant evolution and, above all, in constant search for the best expression of each terroir through its wines.
BAROLO WINES ARE KNOWN FOR THEIR AGEING POTENTIAL. WHAT ADVICE WOULD YOU GIVE TO COLLECTORS OR ENTHUSIASTS LOOKING TO CELLAR BAROLO WINES FOR THE LONG TERM?
The ageing potential of Barolo and Barbaresco is given by their acidity, tannins, and alcohol content, but most of all by the perfect balance between these components. These are wines that keep evolving and grow in complexity, but always maintain freshness, drinkability and balance that they show in their youth.
If we talk about vintages from the 1960s, '70ies, 'and 80ies, for sure these were wines that needed ten years or more to become fully enjoyable, but in the last twenty, or thirty years Barolo and Barbaresco are wines that are fully enjoyable already after five-six years from each vintage, without losing ageing potential.
The perfect drinking window depends a lot on the vintage, too. Some are open and fully blossoming after just 5-6 years, others remain quite close and explode only after 8-10.
But a lot depends on the personal preference and the drinking occasion: a young Barolo or Barbaresco, with its fruit, freshness, and tannins can be perfect pairings with a rich main course, cleaning and refreshing your mouth at each sip. A fifteen or twenty-year-old wine can be a perfect pairing with… a sofa and a fireplace, or a starry night on deck, and good company, of course!
HOW HAS CLIMATE CHANGE IMPACTED THE BAROLO WINE REGION, AND WHAT ADAPTATIONS HAVE WINEMAKERS MADE TO PRESERVE THE QUALITY AND CHARACTER OF THEIR WINES?
Nebbiolo is a particularly resilient grape variety, with a greater adaptability than other local varieties such as Barbera or Dolcetto. In the last twenty years, we had an incredible series of great vintages for Nebbiolo, with only three or four 'difficult' ones.
The main adaptations, since irrigation is forbidden, are those regarding the canopy management.
This includes a huge variety of actions, such as leaving more leaves around the bunches to protect them from direct sunlight, that are implemented every year thanks to the loving care and the know-how of our vintners.
Another key factor is the choice of the right harvest time for every single parcel, or every single grape bunch, sometime. Again, the great expertise of our producers and the big investment in research make this choice more and more precise every year.
WHAT ARE SOME OF THE DISTINCT CHARACTERISTICS OF BAROLO WINES IN TERMS OF FLAVOUR PROFILES AND TERROIR?
There is only one grape variety allowed in Barolo and Barbaresco wines: Nebbiolo. An ancient local grape variety, cultivated in Piemonte and the north-west of Italy since at least the early XIII century.
The profile of Nebbiolo can be defined with a medium-intensity garnet-red colour, a wide bouquet of floral, fruity, spicy and ethereal notes that blend with eucalyptus, tar, tobacco, undergrowth, that keep growing in complexity through the years. In the mouth, a moderate acidy with intense but silky and sweet tannins that are in perfect balance with alcohol and body, blending in a very long-lasting finish.
These characteristics of Nebbiolo grapes are taken to their highest and most balanced expression here in the Langhe. The unique combination of the marly soils of Barolo and Barbaresco zones and the peculiar climate of a region that is halfway between the Alps and the Mediterranean Sea, together with a strong tradition and constant search for excellence of the local producers, all these elements leave their unique imprint on Nebbiolo.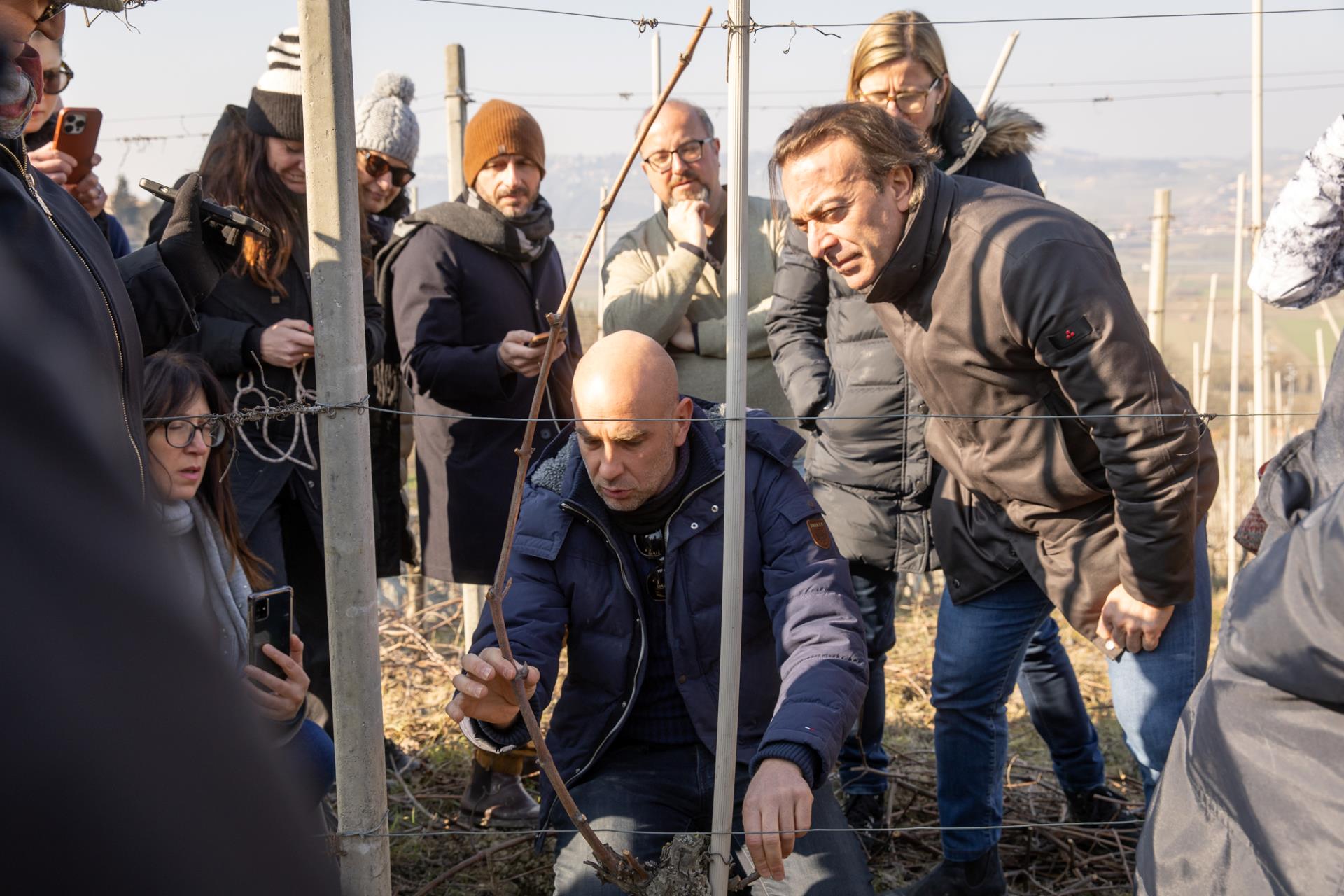 BAROLO PRODUCTION HAS SEEN CHANGES AND INNOVATIONS OVER THE YEARS. WHAT ARE SOME EMERGING TRENDS OR INNOVATIONS IN THE BAROLO WINE INDUSTRY THAT YOU FIND EXCITING OR NOTEWORTHY?
The main and most important trend of the last decades, shown by the implementation of the M.G.A. (geographical units) in the D.O.C.G rules of Barolo and Barbaresco, is the separate vinification of each parcel within each vineyard. Discovering how Nebbiolo grapes can express differently in each plot of land, with different soils and different microclimates, is fascinating both for the producers and the wine lovers, that every year can enjoy the enormous diversity within these appellations.
PAIRING WINE WITH FOOD IS AN ART. AS A SOMMELIER AND FOODIE, HOW DO YOU APPROACH PAIRING BAROLO WINES WITH DIFFERENT TYPES OF CUISINE? ARE THERE ANY FAVOURITE FOOD AND WINE PAIRINGS YOU'D RECOMMEND?
Barolo and Barbaresco show rich and wide nuances both on the nose and in the mouth, like a big orchestra of many different instruments where each of them plays softly and gently, but all together in perfect balance, they produce a powerful and soulful performance.
There is not a specific food or a specific cuisine that pairs better than others. It's the choice of a dish that shows the same complexity and balance, intensity and elegance, lightness and lingering taste that will bring you the greatest pleasure when paired with a Barolo or Barbaresco.
WHAT ADVICE WOULD YOU GIVE TO SOMEONE LOOKING TO EXPLORE BAROLO WINES FOR THE FIRST TIME, AND HOW CAN THEY BEST NAVIGATE THE DIVERSE WORLD OF BAROLO PRODUCERS AND VINTAGES?
Come to the Langhe. Drive around or better walk through the vineyards of Barolo and Barbaresco. Stop at any spot and look around you, touch the soil, feel on your skin the temperature, the humidity and the winds that keep changing every few hundred meters or less. Look at the vineyards, the woods, and the hilltop villages with their castles that show you how humans have learned, with their hard work and sacrifices through the centuries, to adapt to the peculiar natural conditions of this beautiful but demanding land. Only if you feel these things in your body and your soul, and not only read them in books or magazines, you will fully understand the uniqueness of this land and its wines.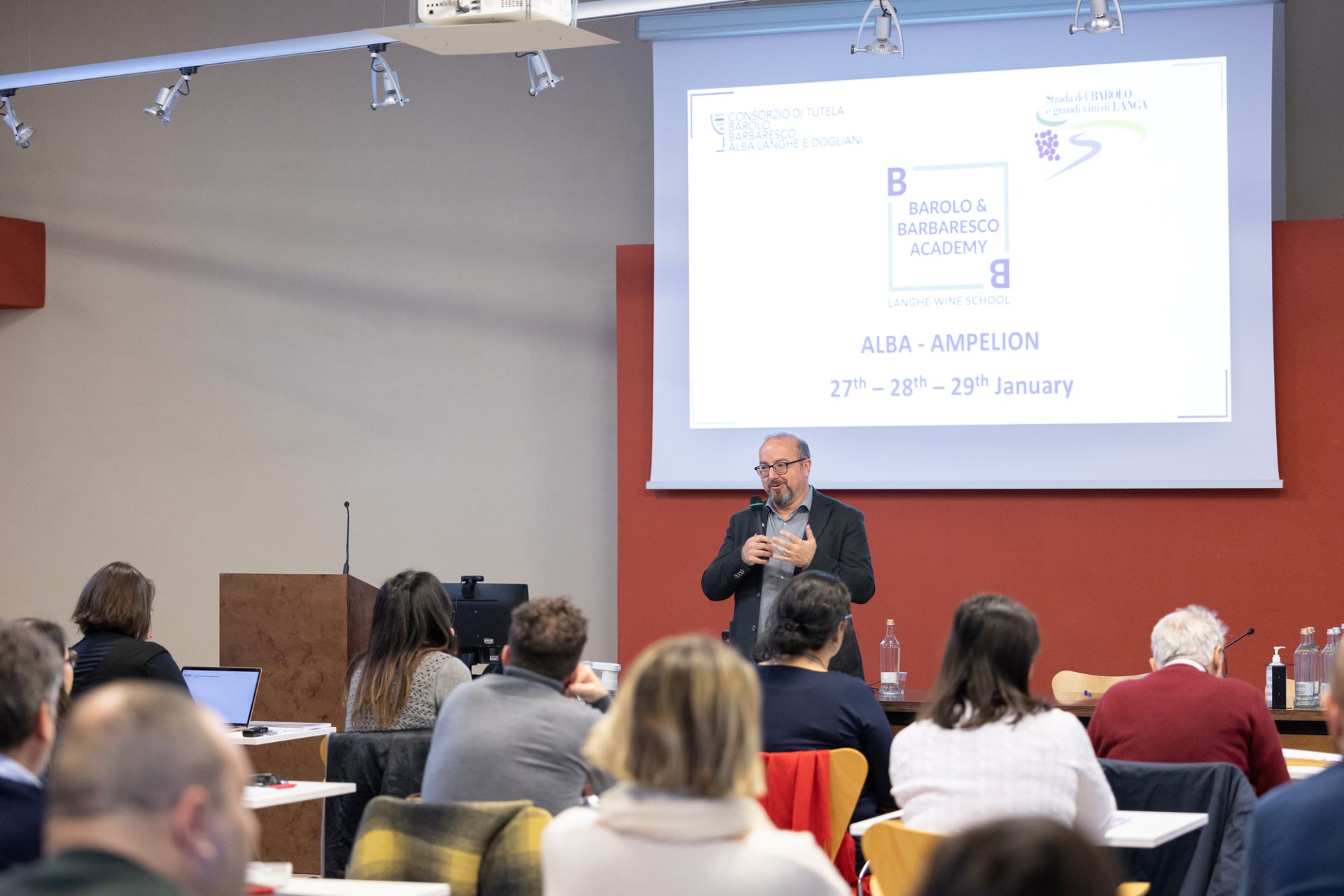 CAN YOU GIVE US A SNEAK PEEK ABOUT THE EXCLUSIVE MASTERCLASS 'BAROLO & BARBARESCO ACADEMY WORLD EDITION 2023 – NEBBIOLO GRAPES AND ITS VARIETY' IN SPLIT?
In our four-hour masterclass, we will dive into the human factors (history, traditions, technique) and natural factors (grapes, soils, climate, ecosystems) that with their unique combination make the terroir of Barolo and Barbaresco so special.
We will taste together fourteen different expressions of Nebbiolo through its different appellations (Langhe Nebbiolo, Barolo, Barbaresco) that better represent the region. And, of course, we will be open to dialogue and glad to answer all the questions that Croatian wine professionals will ask.
Photos Consorzio di Tutela Barolo Barbaresco, Strada del Barolo, Matteo Panara/Unsplash, frano Giaccone