Boutique hotel, restaurant and winery Boškinac has more than a Michelin star to prove it is truly an oasis of creative fine dining island cuisine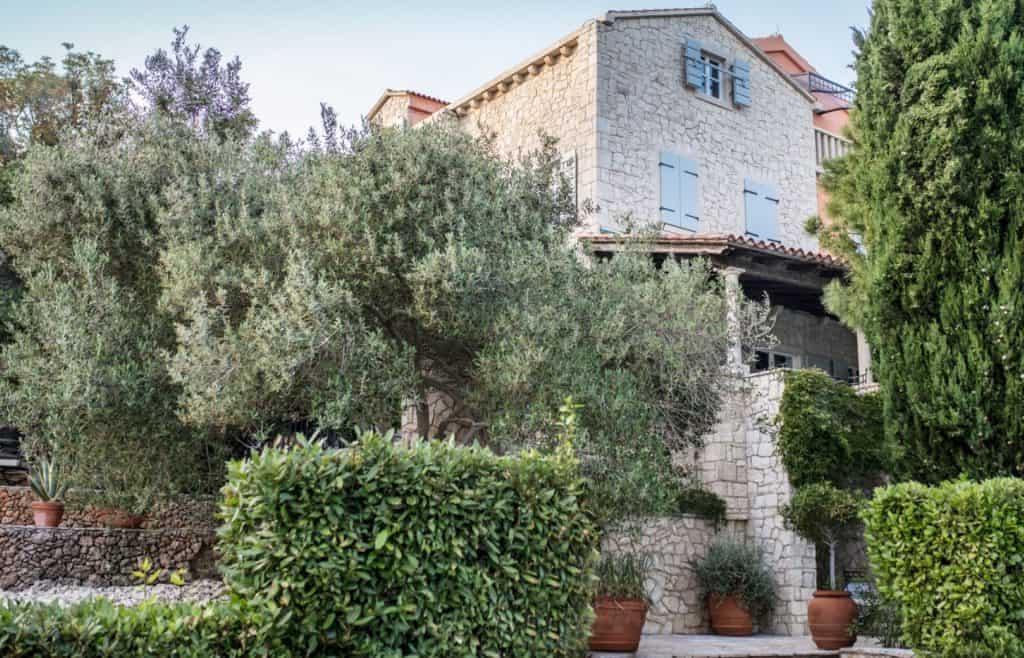 Before sunrise, crickets begin their chirping that echoes all day long, rebounding against ancient hunched pine trees and randomly scattered rocks. This rhythmical buzz of leisure is only occasionally interrupted by bleating of a sheep. Always present, the rare sounds accent peace like they were put there with that sole purpose.
Michelin star restaurant on Pag
Boškinac is a serene corner of the world, a place that celebrates the nature and the island of Pag, from its barren lands to the salt on the skin of its fishermen. On the island, the salt is everywhere: merciless to skin, it hugs juicy fresh fish steaks like a lover, or dips its fingers into wine just enough to dry out the throat and inspires another glass.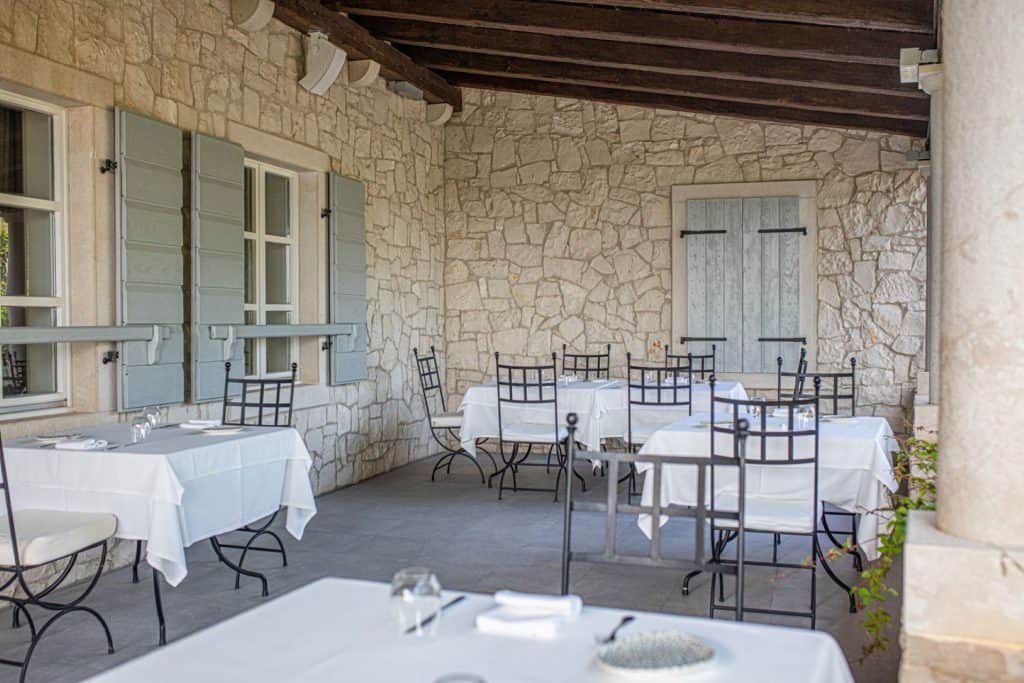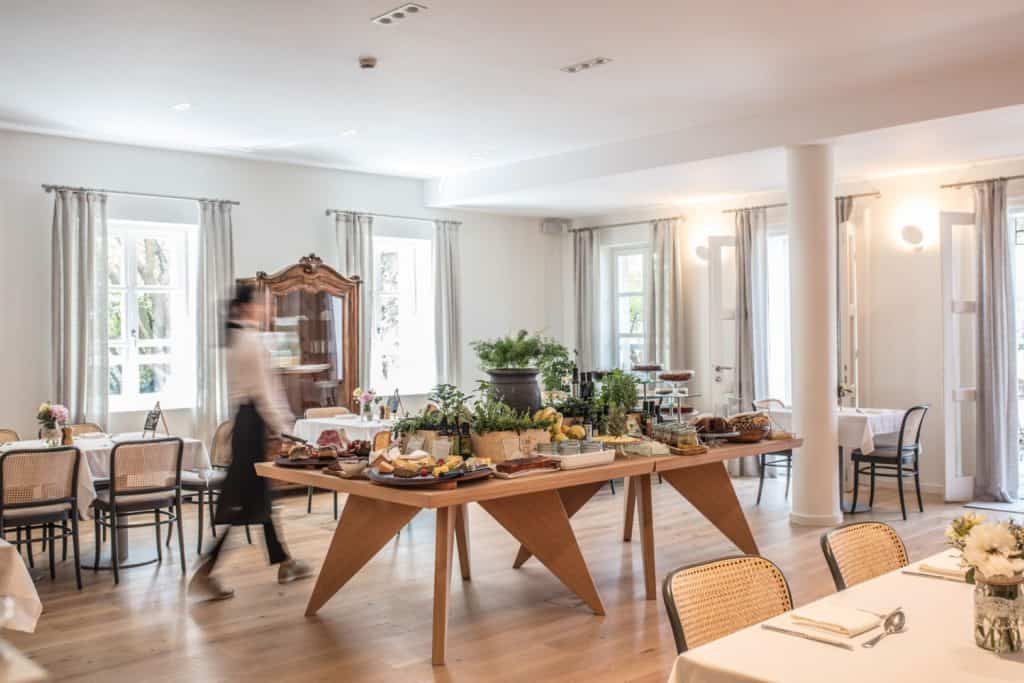 Inward from the coast, toward the town of Stara Novalja, white fabric attracts the eye: as we look closer, we make out a man in white kitchen garb crouching, picking wild fennel. Wild rabbits, those delicious scourge of the island, daringly criss-cross the terrain, scuttling from olive orchards to vineyards.
The gastronomic history of Boškinac began in 2003, when Boris Šuljić opened his restaurant, a wildly ambitious project that brought to the island chef Stéphan Macchi and his sous, Dino Galvagno. Foodies descended upon Pag in a blink of an eye. The new wave of hedonist migration began in 2016, when Boškinac opened their doors to young chef Matija Bregeš, who after his first island season spent a year learning from Europe's finest chefs.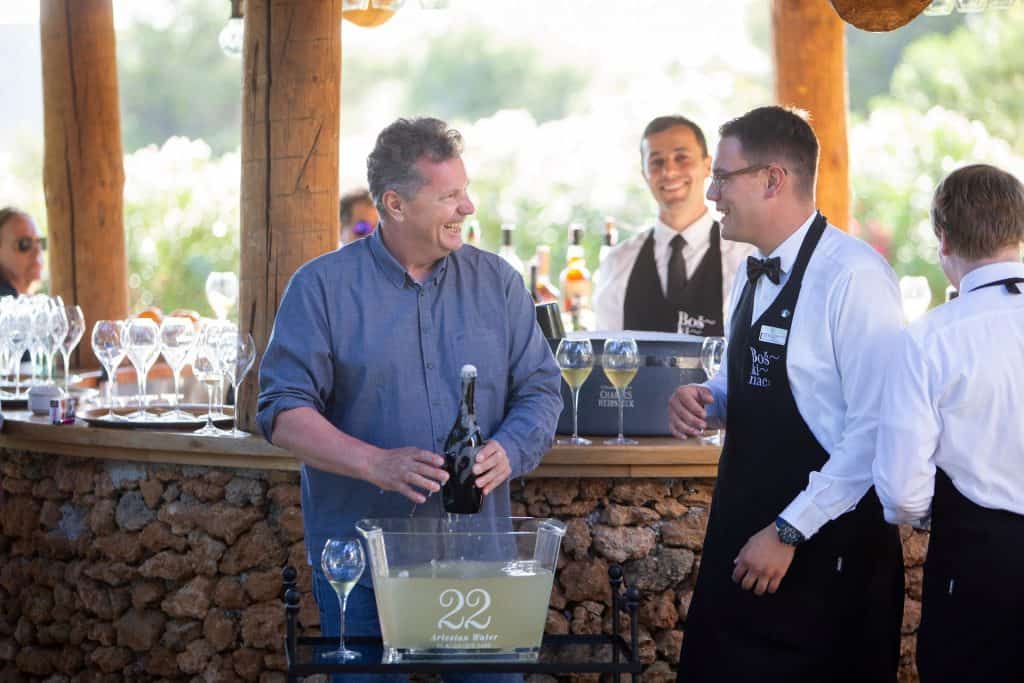 All this extra work resulted in admiration from both clients and the industry and finally, the restaurant was rewarded with one Michelin star in 2020. Today, Boškinac is an oasis of creative fine dining island cuisine. The seemingly barren island of Pag hides a bounty of unique and exquisite ingredients: from the duly popular lamb to cheese and dairy, olive oil, fish and shrimp from the Podvelebit channel, to the myriad of aromatic herbs and juicy fruit and vegetables from the fields around Novalja.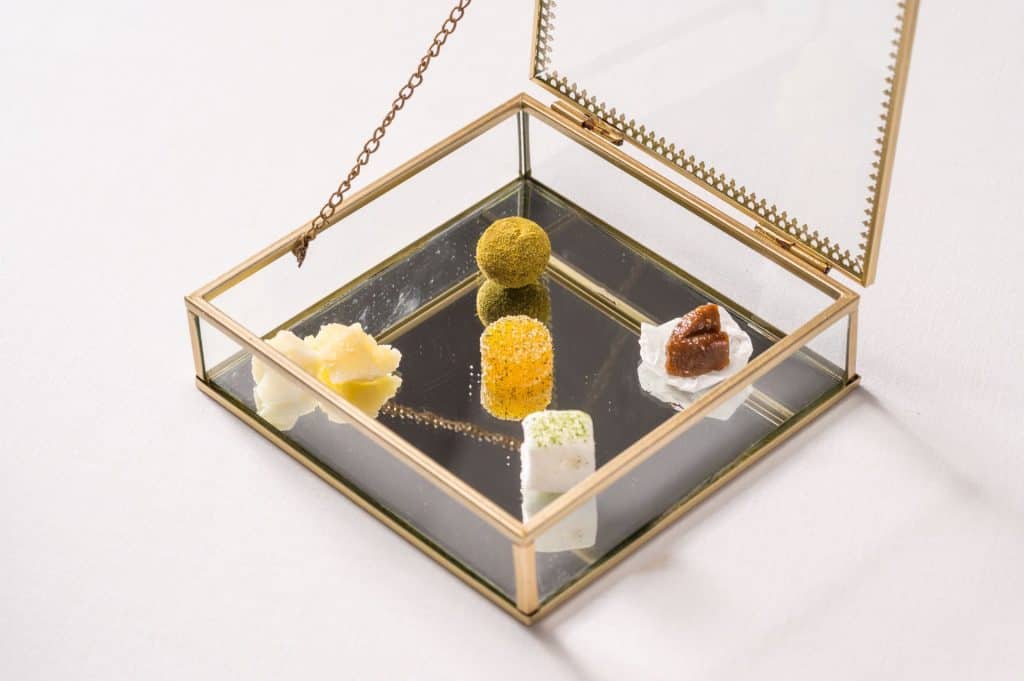 As important as Boškinac is for the island and Croatian haute cuisine in general, the restaurant might not even exist if for the adjacent winery, built in 2000.
Boškinac winery
The winemakers of Boškinac have for years been creating a most exquisite wine, their signature blend Boškinac cuvée, from the merlot and cabernet sauvingon grapes grown in their five-hectare vineyard, as well as delightful wines made from the local grape gegić, sometimes alone, sometimes blended with sauvignon and chardonnay.
The winery makes two types of sparkling wine Viaz, white and rosé, as well as two simple and fresh young wines Kalma and Reful; flavorful Boškinčić (baby brother of the Boškinac cuvée) and Ocu, a gegić wine dedicated to Boris' father.
Boškinac boutique hotel
In addition to the restaurant and the winery – and directly above them in the same building – there is a boutique hotel. The stunning stone building that houses the Boškinac boutique hotel is an oasis of peace just under a pine wood, and next to a vineyard and olive grove. It was built in the field, some 700 metres from the sea and 2 km from Novalja, but it seems as though it has always stood here.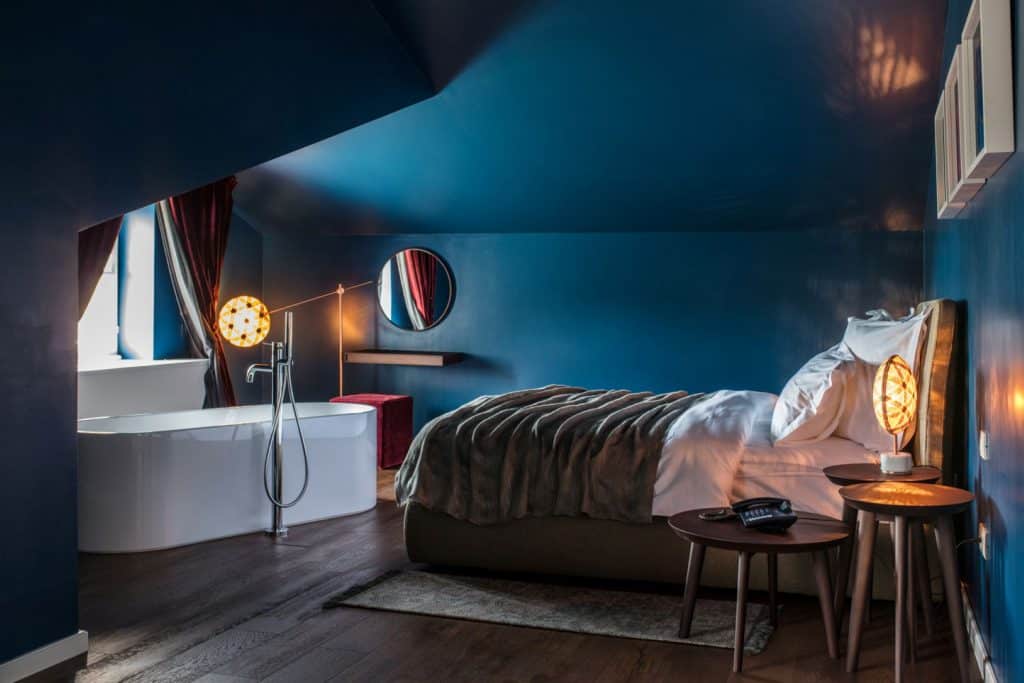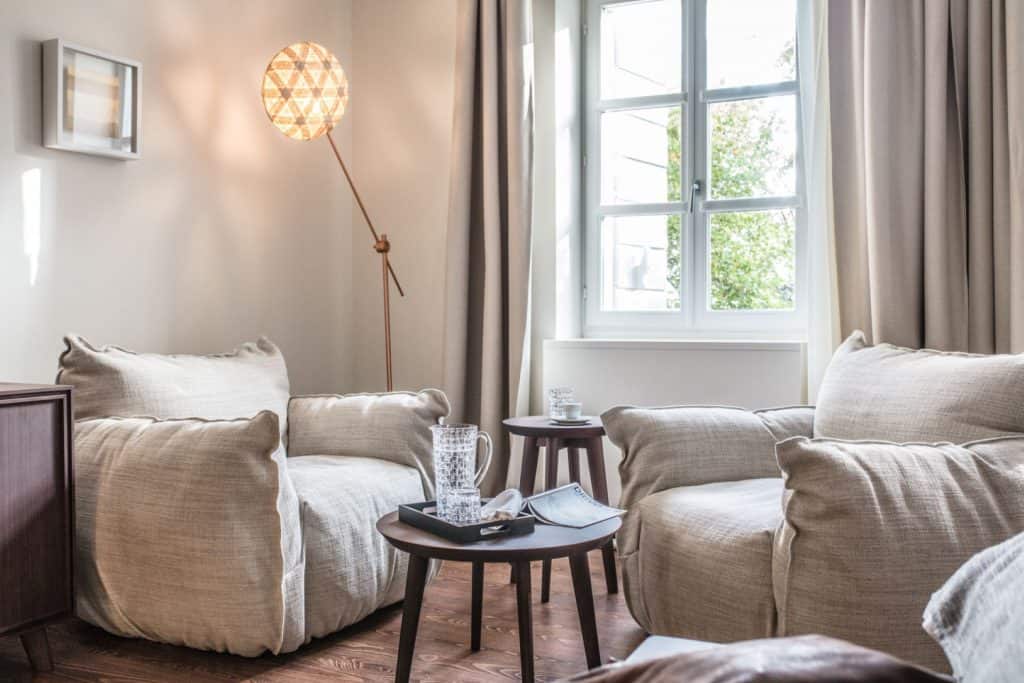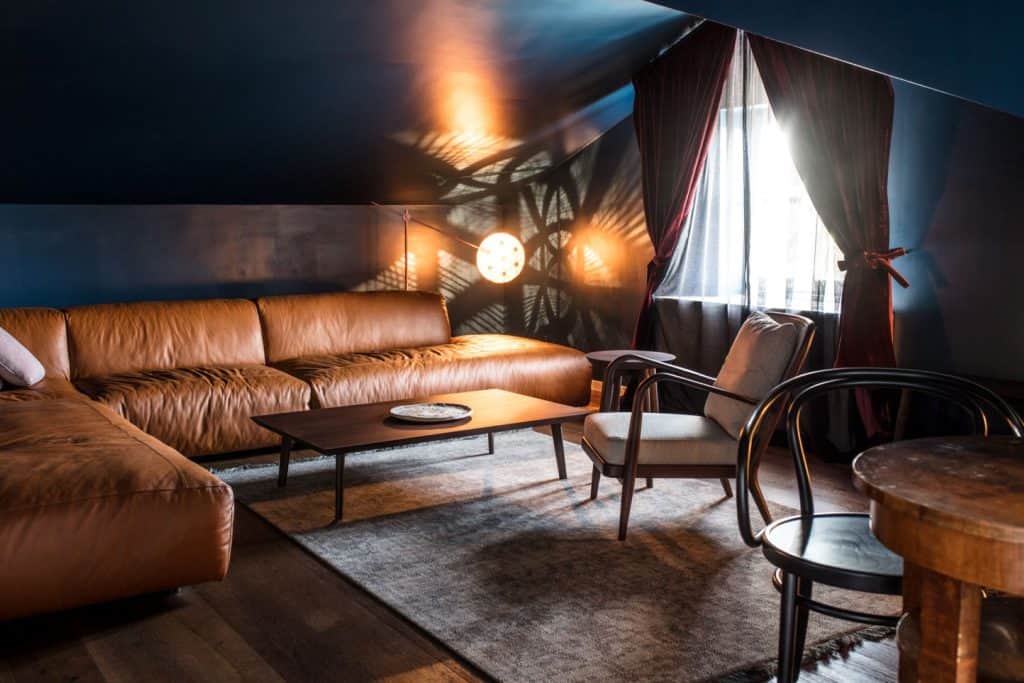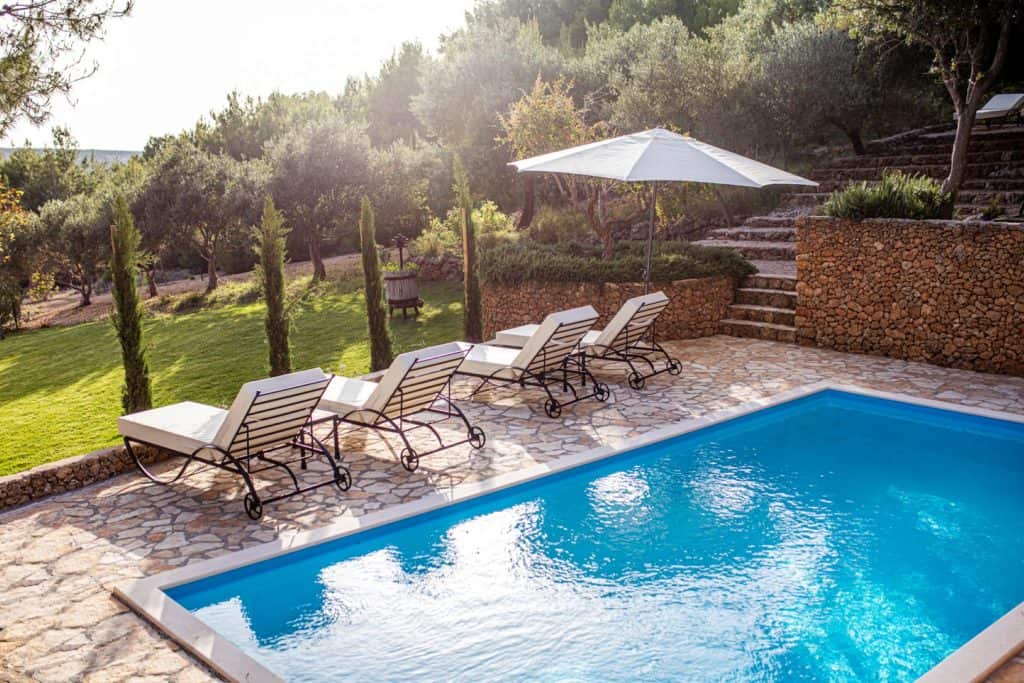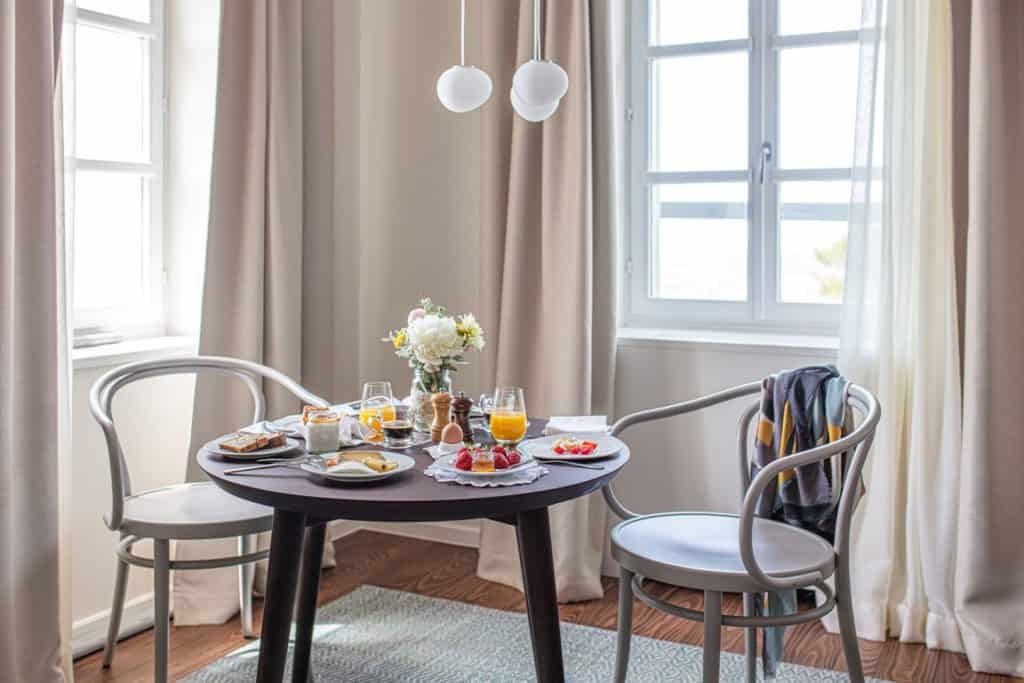 The view from the lovely balconies and cascading terrace extend out over the Novalja fields that exude both beauty and peace. Relaxing next to the outdoor pool, surrounded by lounge chairs, baldachins and Mediterranean vegetation and truly stunning views, awakens the feeling of being connected to nature.
Text Hrvoje Petrić
Photos Boškinac, Robert Pichler, Maja Danica Pečanić, Fabio Šimićev