After his success in charter management, the owner of Master Yachting Croatia is ready to launch himself into development of luxury nautical tourism, as well as growing his business thanks to new partnership with Italian Blu Yachts, as subdealer for internationally acclaimed brand Pardo Yachts
Master Yachting Croatia is one of the largest charter management companies in Croatia, with a base in Sukošan, focused primarily on luxury charter. After several years as manager, Mr. Darko Obradović, bought the owners out, and has been successfully sailing independently in these luxury waters for more than 20 years. We were pleasantly surprised to hear that Master Yachting Croatia have set sails for new business waters – sales, representing Italian motor yacht builder Pardo Yachts. They debuted in their new role at the Biograd Boat Show, where they introduced Pardo Yachts 43, as well as a new chapter in their company history.
'Master Yachting Croatia are expanding their business thanks to a new partnership with Italian company Blu Yachts, as subdealer for itnernationally acclaimed motor yacht builder Pardo Yachts. For our company, Master Yachting Croatia, this sub-dealership is a significant step forward, as it is for Blu Yachts, who are steadily building their influence on the market in this part of Europe. Pardo Yachts combines Italian design and excellence with craftsmanship honed to perfection, which has led them to international success. Their success is by no means accidental, as they have managed to translate the elegance and quality of Grand Soleil sailboats into masterfully designed motor yachts.'
What are your picks for the most interesting models?
Definitely the new Pardo GT52. After the revolutionary Pardo 60 Endurance launched last year, this new model is bound to have many new clients, as it combines the best features of opens and cruisers. It's an excellent example of a gran turismo model.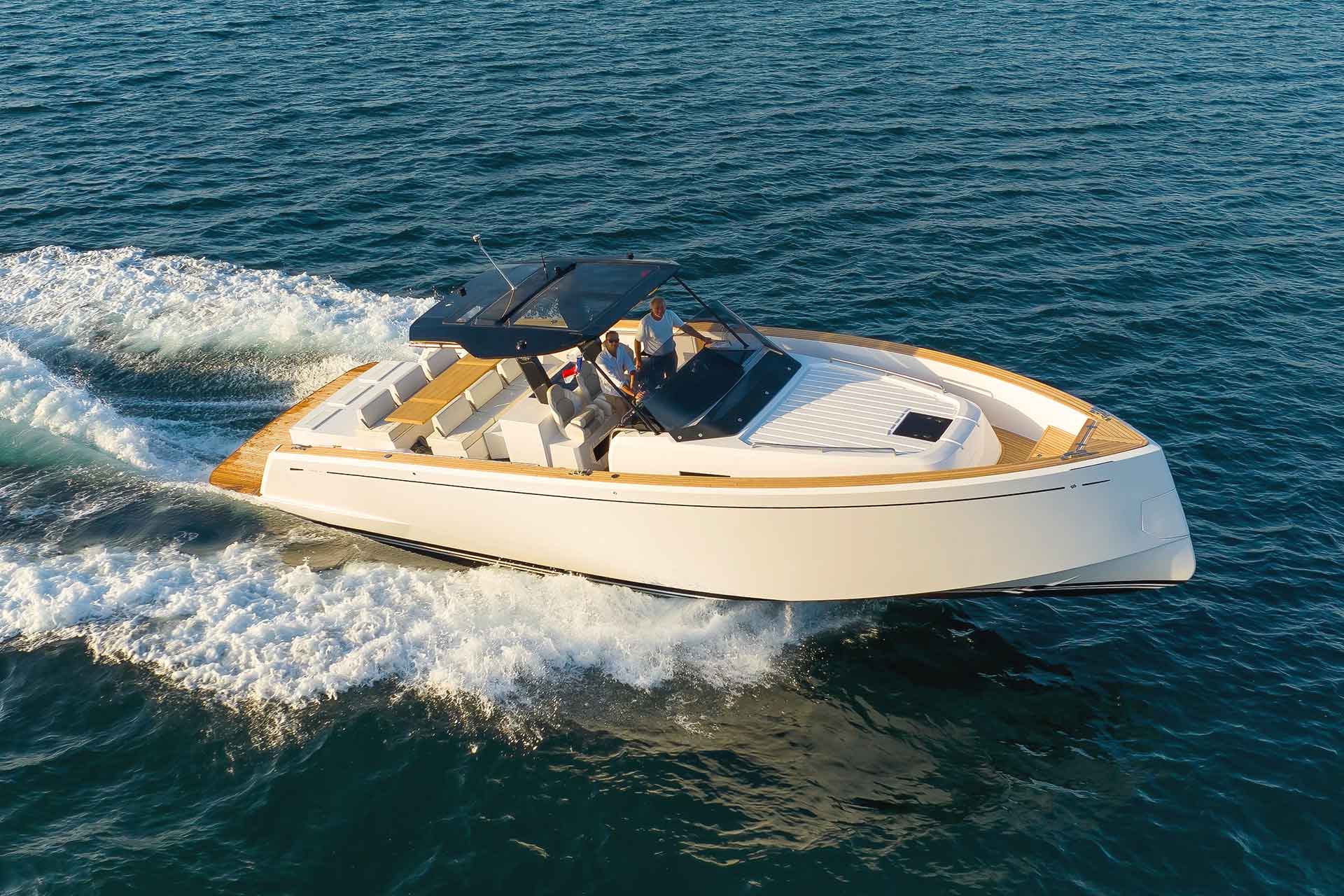 You are rooted in charter?
Master Yachting Croatia is a company with more than 20 years of practical experience in the nautical sector, as well as one of the first companies in the business in the region. We were born out of the international Master Yachting franchise and quickly developed into an autonomous company, under my ownership. We focused on the development of our luxury charter fleet, and quickly became one of the leading charter companies in the Adriatic region. We were especially successful in establishing ourselves in the luxury catamaran segment. Our business path has since 1998 been marked with with various challenges that we have successfully overcome, and today we are proud owners of one of the most interesting fleets.
What boats are you especially proud of?
There are too many to mention. We currently have a varied fleet, with many catamarans by the world-famous Lagoon brand, and recently we have purchased another one, motor catamaran Lagoon 67, which will be ready for the 2023. season. On top of this fleet, which demonstrates the direction we believe nautical tourism is going, Master Yachting Hrvatska acquired two new catamarans, Lagoon 51 and Lagoon 55, which will also be available for charter.
Tell us about your company in numbers?
Master Yachting Croatia serves more than 10,000 satisfied customers annually, from different parts of the world. Today, our company has 30 full-time employees, but in high season that number goes up to three digits. Our vision for the future is development of the luxury segment of nautical tourism through investments in power catamarans, and the growth of our fleet, currently at about one hundred vessels.
You also work with investors, i.e. boat owners?
Investments in nautical tourism is increasingly becoming the safest form of investment, and at Master Yachting Croatia we love helping our clients to reach their goals even if they know nothing about charter. This way, the investor can count on their core business to stay profitable, and leave every aspect of it to our expert team at Master Yachting Croatia. What we really do is consider all the possibilities available to a client, recommend and choose the best investment for them, help with financing in cooperation with our long-term business partners, and finally help with marketing and booking, over a period of five to seven years. For our investors, this is a completely carefree process. Why us? I believe that our company has the right team with the right attitude, and it is precisely this right attitude that sets us apart. We adhere to the policy of the investor getting the largest slice of this substantial cake. Our feasibility study for each client calculates the smallest percentage of profit for ourselves, guaranteeing sustainability even to smaller investors.
You were born in Sukošan and you run your business there?
Yes, I am a local here in Sukošan, where our company is seated, within the largest marina in Croatia. Marina Dalmacija boasts an excellent location at the same time, it is the largest marina on the Adriatic, with a tendency of growth and investment in the luxury segment. This all provides an excellent base for our own growth, and we are certain of even greater success in the world of luxury nautical tourism in the coming years.
Text Darko Šupuk
Photos Boris Kačan