Visiting Lošinj Hotels & Villas in a posh Rolls-Royce car turned out to be the right move; insight into exclusive future of the enterprise, touring the island, a splendid ride, fine food and heart-warming hospitality
The Croatian Adriatic is full of places that stand out for their beauty, natural scenes and the level of services they offer, especially in the past decade. Dubrovnik, Hvar, Kornati, Krka… visitors to our coast have endless opportunity to enjoy truly unique places. Are any of those places more special than others and can there even be a criteria for us to rank them upon? The most realistic answer is no, but there is one place that has come very close to becoming declared without equal.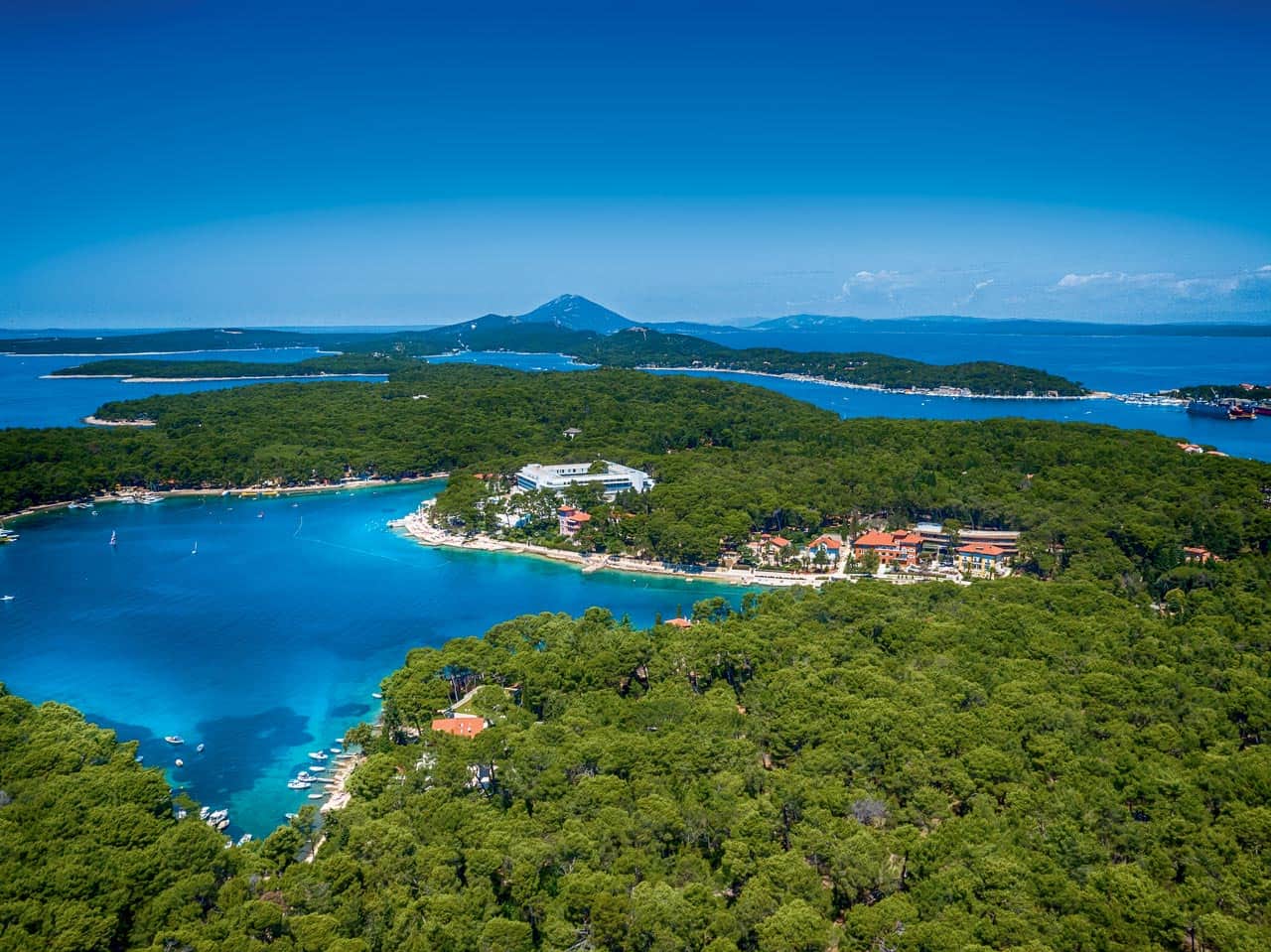 Čikat bay of Lošinj island
On the island of Lošinj there is a bay called Čikat, with a century-old tradition of tourism, which has gained a new momentum. First of all, it is home to the most luxurious hotels and villas on this side of the Adriatic, part of Lošinj Hotels & Villas, whose level of service is an enhancement to their usual, elegant and chic decor.
The Island of Lošinj has been known as a treatment centre for a long time, it has a mild and pleasant climate, crystal clear sea, fragrant air and an above average number of sunny days. First origins lead to sailing ships and seafarers, followed by the Austro-Hungarian Empire. Mild Mediterranean climate, high number of sunshine hours brought reputation of therapeutic island to Lošinj. Mali and Veli Lošinj developed into the oldest and the most notable tourism destination on the Adriatic, first as a favourite resorts of Austro-Hungarian aristocracy, and then as summer paradise for well-off citizens.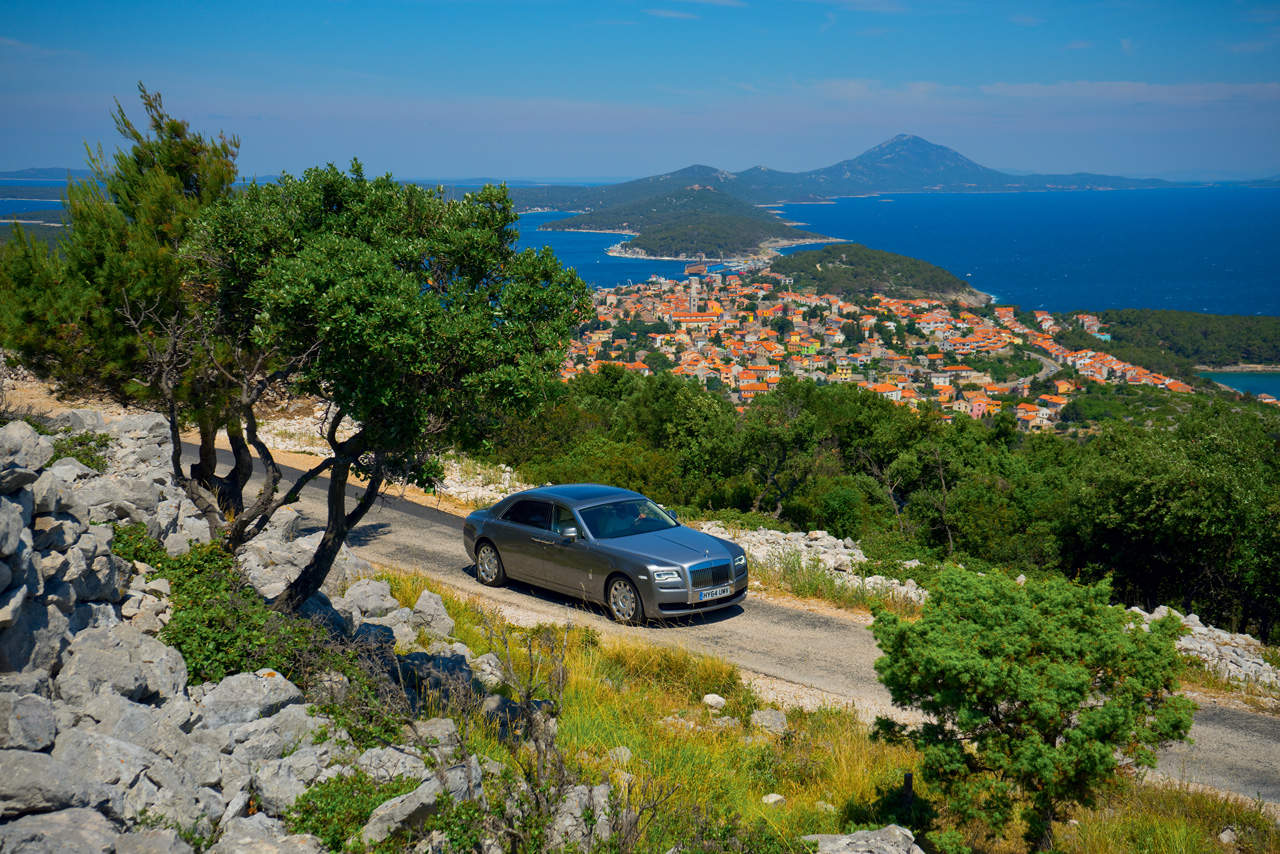 Lošinj Hotels & Villas
Čikat Bay is one of the most beautiful and intimate bays on the island and a rendezvous of top quality gastronomy, luxury accommodation and all accompanying services that will satisfy even the most particular visitors of the Adriatic.
Boutique hotel Alhambra
The contemporary boutique hotel Alhambra plays important role. A design by Alfred Keller, a renowned Vienna architect, intended for Gabriele Kersten, born as baroness Gregory, back in 1912 served as an example of deluxe and highly equipped hotel at that time providing guests cosy accommodation throughout the entire year. Keller's project included a bathing spot underneath the hotel, containing arched changing cabins, in winter time serving as shelters for 'warm sunbaths'.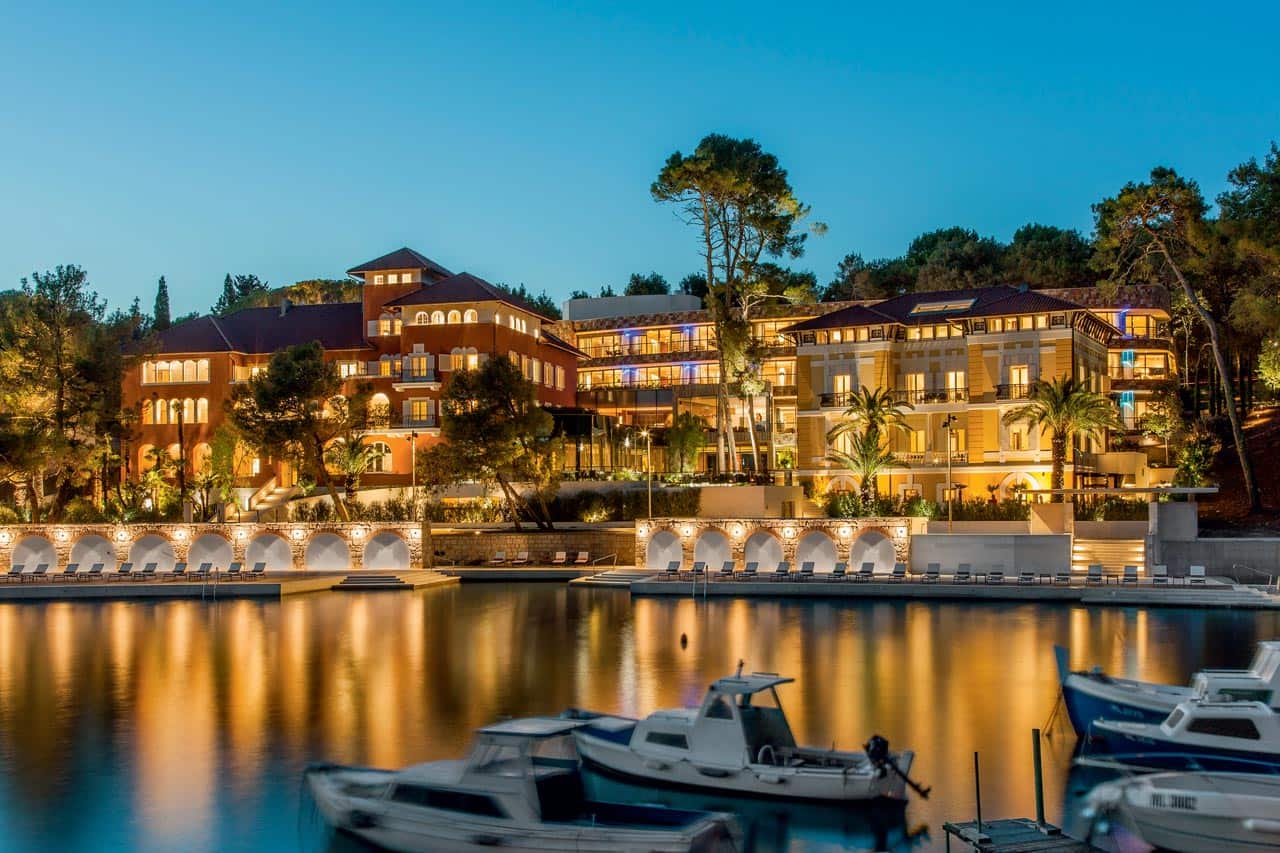 Time passed, owners changed, hotel Alhambra in a hundred years of existence never changed its name, a rarity in the history of hotels. Today Alhambra, a member of Small Luxury Hotels of the World Group, has grown into the most brilliant accommodation site on Lošinj, even Croatia, attracting sophisticated clientele accustomed to top personalized service and elegant comfort. Hotel shall contain 36 first-class rooms and 15 suites. In addition to exceptional luxury, Alhambra also boasts the à la carte Alfred Keller restaurant, which serves exclusive, top quality delicacies made with traditional ingredients.
Villa Augusta also belongs to the hotel. It was built in 1908 in secession style. The new name Augusta 'Divine' certainly matches its facade adorned in ornaments, details and filigree balcony fences with landscaping garden in front. A site where spirit of time perfectly blends with modern cosiness and nonpareil service.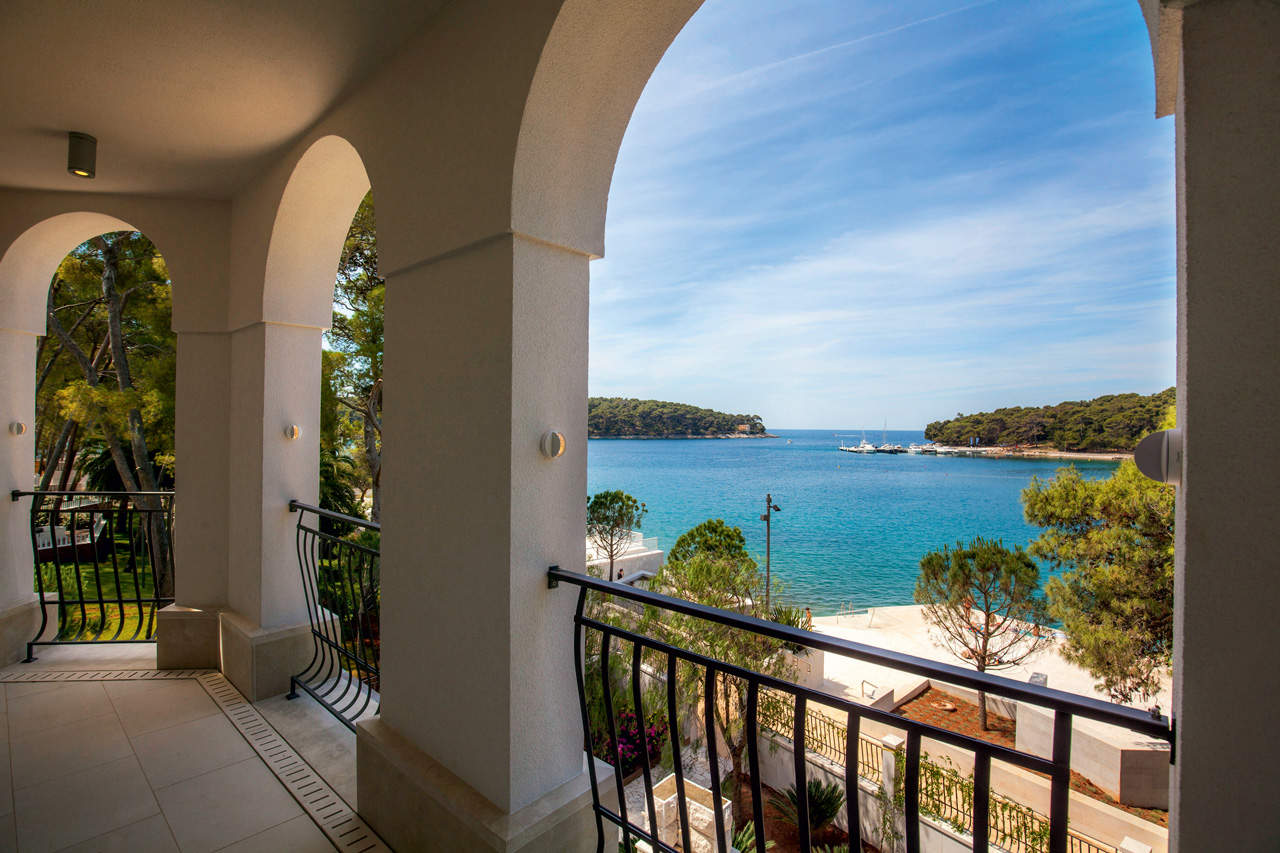 Villa Hortensia cherishes whole house rental philosophy, furnishes seven suites and one room and symbolizes a matching rival to the distinguished Adriatic villa Sheherezada in Dubrovnik. This splendid villa represents Austro-Hungarian features, surrounded by a mesmerizing garden and outside pool with warm sea water, sundeck and a private beach; guests have a butler and a chef at their disposal. The villa space is open, ethereal and luminous. One of the leading architects in charge of the illumination, Dean Skira, designed a special luminance system adjusted to every corner of this lavish edifice.
Hotel Bellevue in Čikat Bay
We were pleased with our accommodation at hotel Bellevue, an experience worth spending a week on Mali Lošinj, and apart from the emphasized luxury we were impressed by heart-warming hospitality. Any time you can turn to their kind staff always eagerly fulfilling your wishes. The admirable hospitality definitely surpasses luxury, a rather tough competition.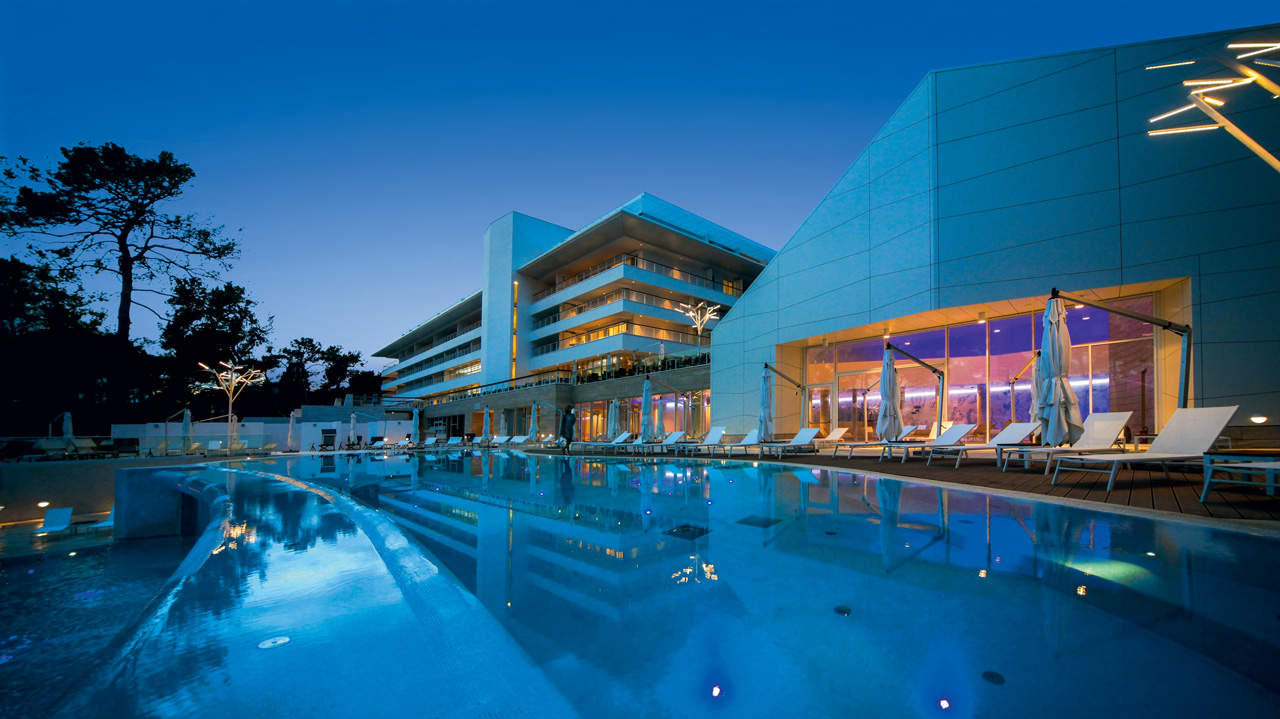 This hotel has a unique architecture with carefully chosen details including elegant spa clinic with adjacent spa garden, modern relax and fitness zone, spacious indoor and outdoor pool with sea water. The hotel provides new generation of spa services created according to suggestions of doctors, nutritionists and kinesiologists.
Pampering relaxation and traffic jam do not go together, so Lošinj Hotels & Villas provide avio-taxi services to their clientele. Aircraft Beechcraft King Air C90B is at disposal to those willing to reach their destination directly from their doorstep, it can seat six passengers, and flights are organized from domestic and foreign airports.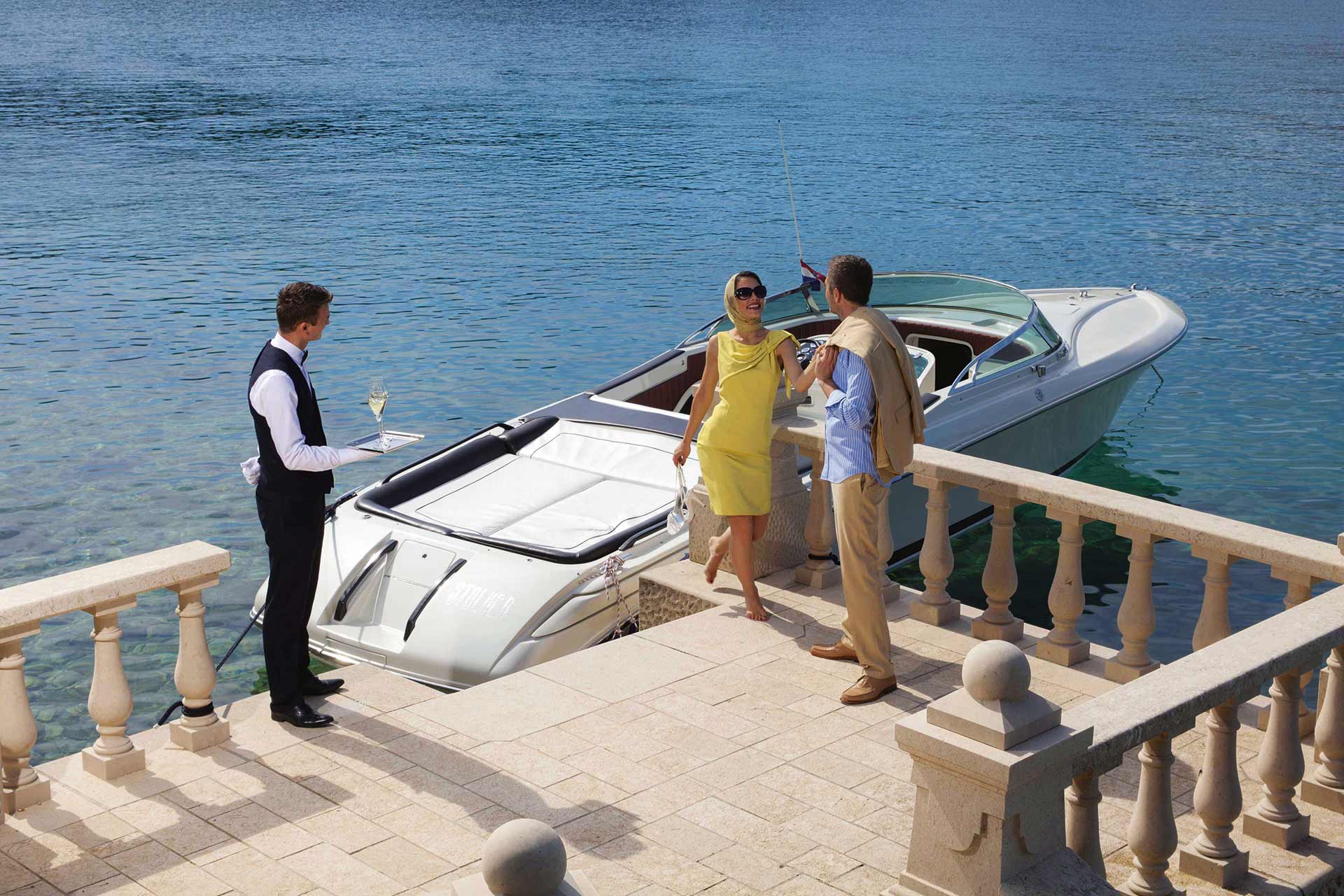 Čikat bay offers possibility of anchoring and exploring the lagoon with a view to the church dedicated to Lošinj seafarers – the so called Anunciajata protecting generations of Lošinj people – only this time in a different manner. We finished the route under impression the local people known for maritime affairs and shipbuilding have a bright and colourful future ahead.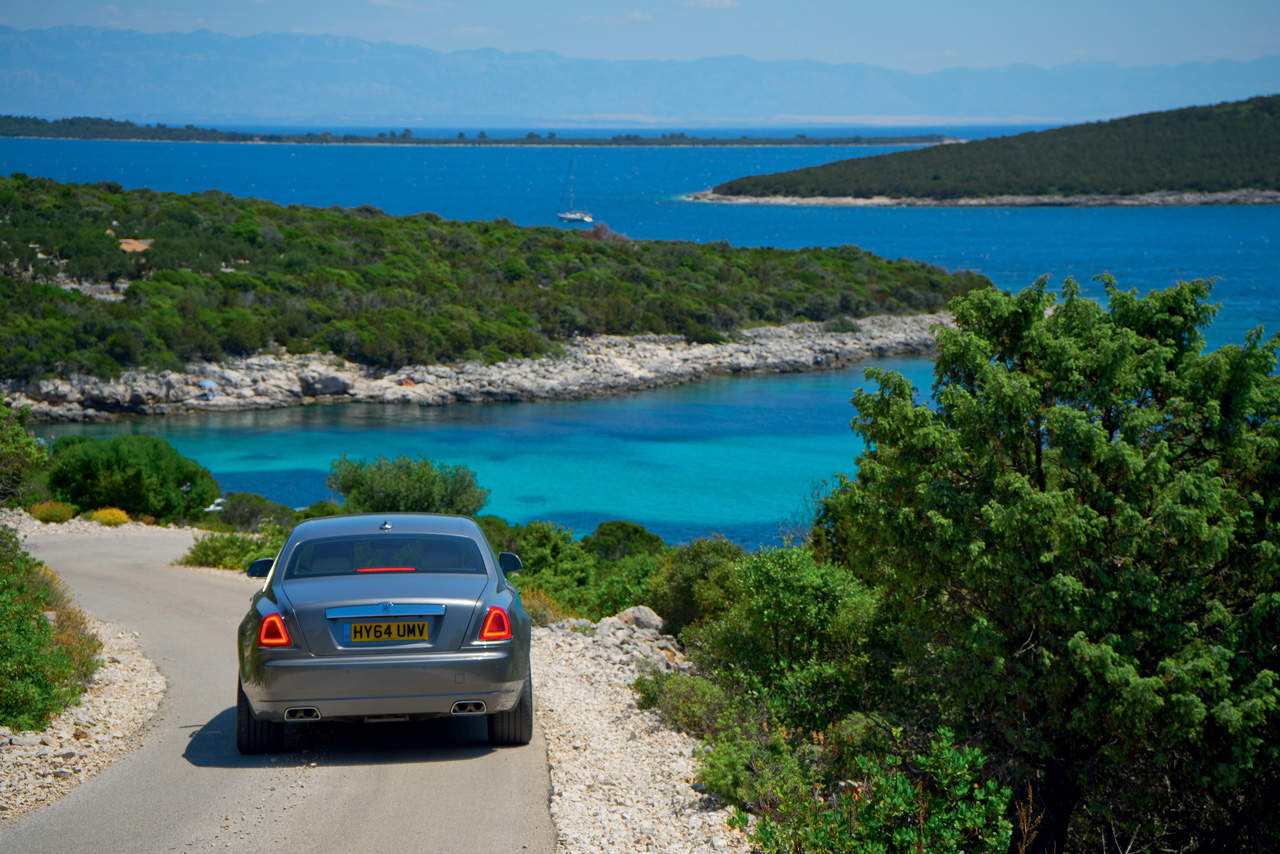 Text Darko Šupuk
Photos Mario Jelavić & Jadranka hoteli