A Mediterranean Paradise at Martinis Marchi
Nestled on the Adriatic coast, Martinis Marchi Marina is a place where you can indulge in the perfect Mediterranean escape. Offering a luxury vacation with a personalized touch, it is the epitome of elegance and relaxation.
Experience Tailored Luxury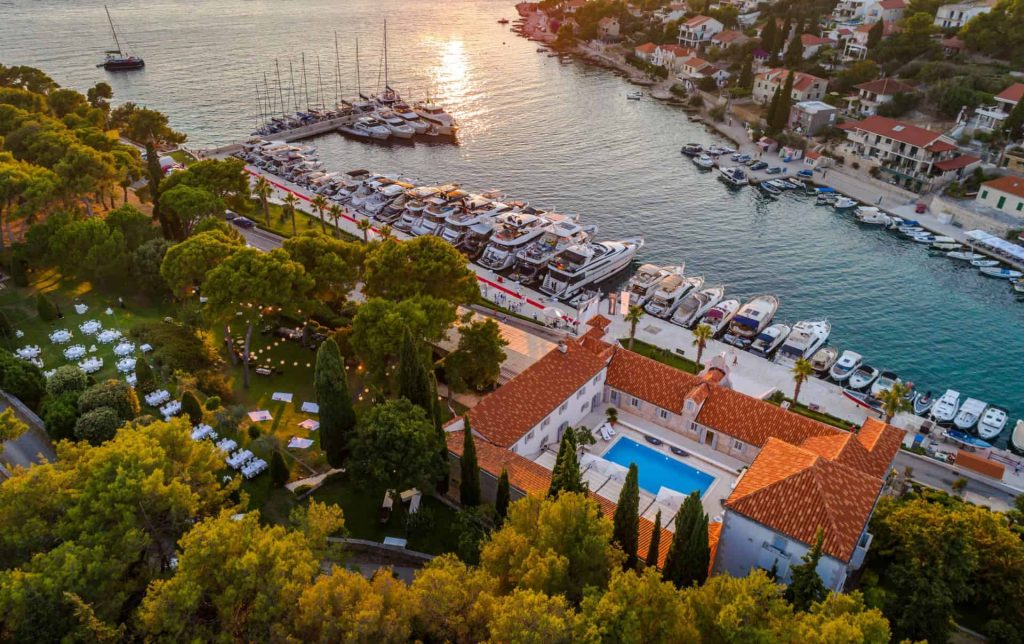 At Martinis Marchi, you can unwind in a splendid baroque castle, enjoying the utmost privacy and service tailored to your unique preferences. Whether you're staying in the Martinis Marchi heritage hotel, savoring a Mediterranean culinary experience with breathtaking sea views, or docking your yacht in the picturesque harbor of Maslinica on the island of Šolta, Martinis Marchi offers a world of luxury.
Award-Winning Marina Services
Martinis Marchi Marina has been honored as the best small marina in the Adriatic in both 2018 and 2022. It boasts 50 modern berths equipped with essential amenities like electricity and water. Yachts of up to 40 meters can dock within the breakwater, while those up to 80 meters can anchor outside, accommodating drafts of up to 12 meters.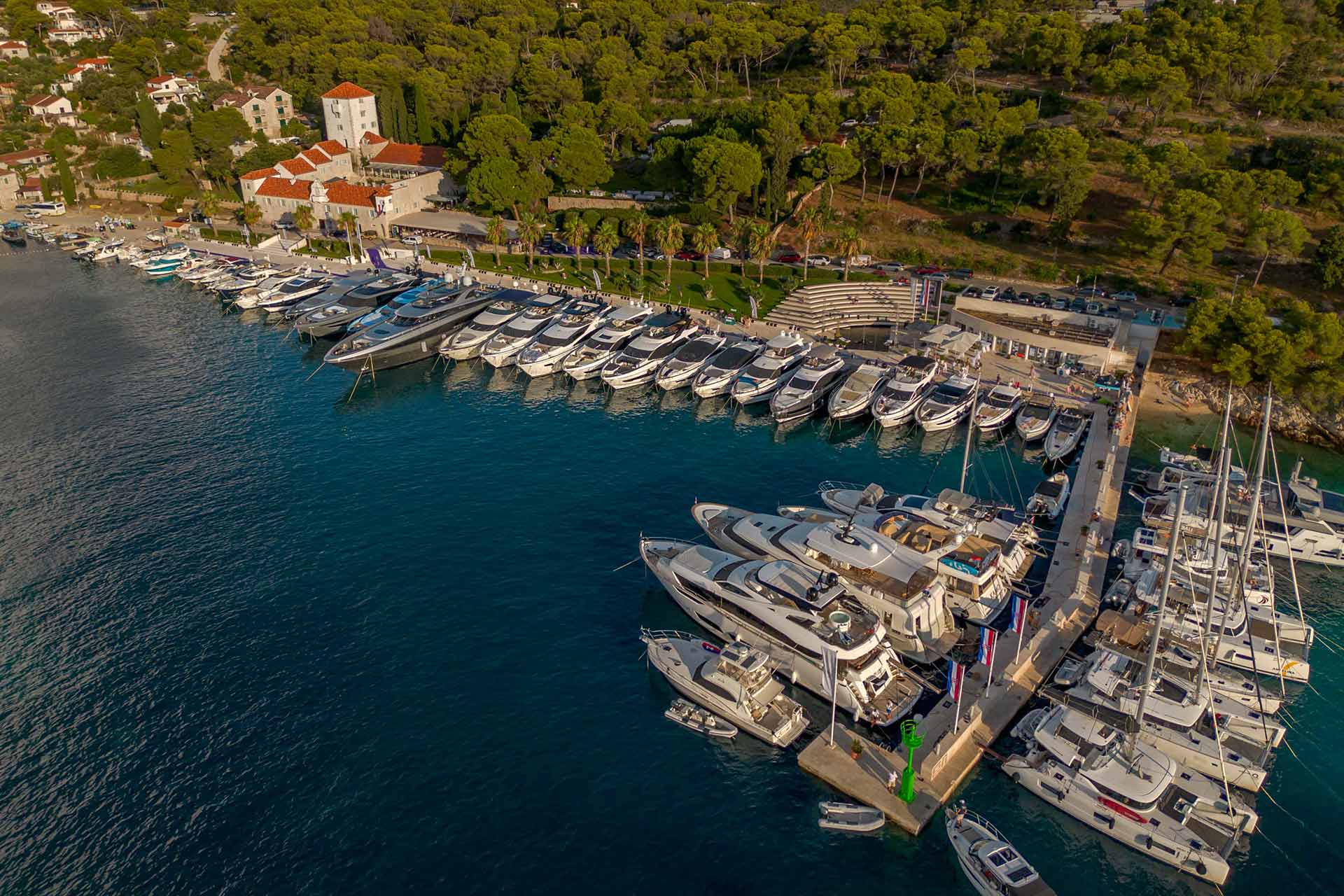 Unparalleled Adriatic Exploration
What sets Martinis Marchi apart is its commitment to luxury, privacy, and security. Adjacent to the marina, you'll find a café bar and an amphitheater designed in the style of ancient Greece, with a capacity of up to 500 people. This makes it the ideal location for upscale sports events, private gatherings, celebrations, and more. Guests are also welcome to use e-bikes to explore the island and its local treasures.
Situated on the western side of Šolta, this natural harbor and safe haven is a mere 13 nautical miles from Split and eight nautical miles from Trogir and its airport. This makes it the perfect starting point for discovering the Adriatic's wonders, including the islands of Brač, Hvar, and Vis. The marina's attentive staff is always on hand to provide valuable advice and friendly assistance.
For those seeking more adventure, Martinis Marchi offers the option to rent the Sunseeker Superhawk 50 yacht for swift transfers, unforgettable day trips, and coastal tours. These excursions can include diving, swimming, sightseeing, culinary experiences, or simply basking in the beauty of Šolta and neighboring islands.
Your Journey to Mediterranean Elegance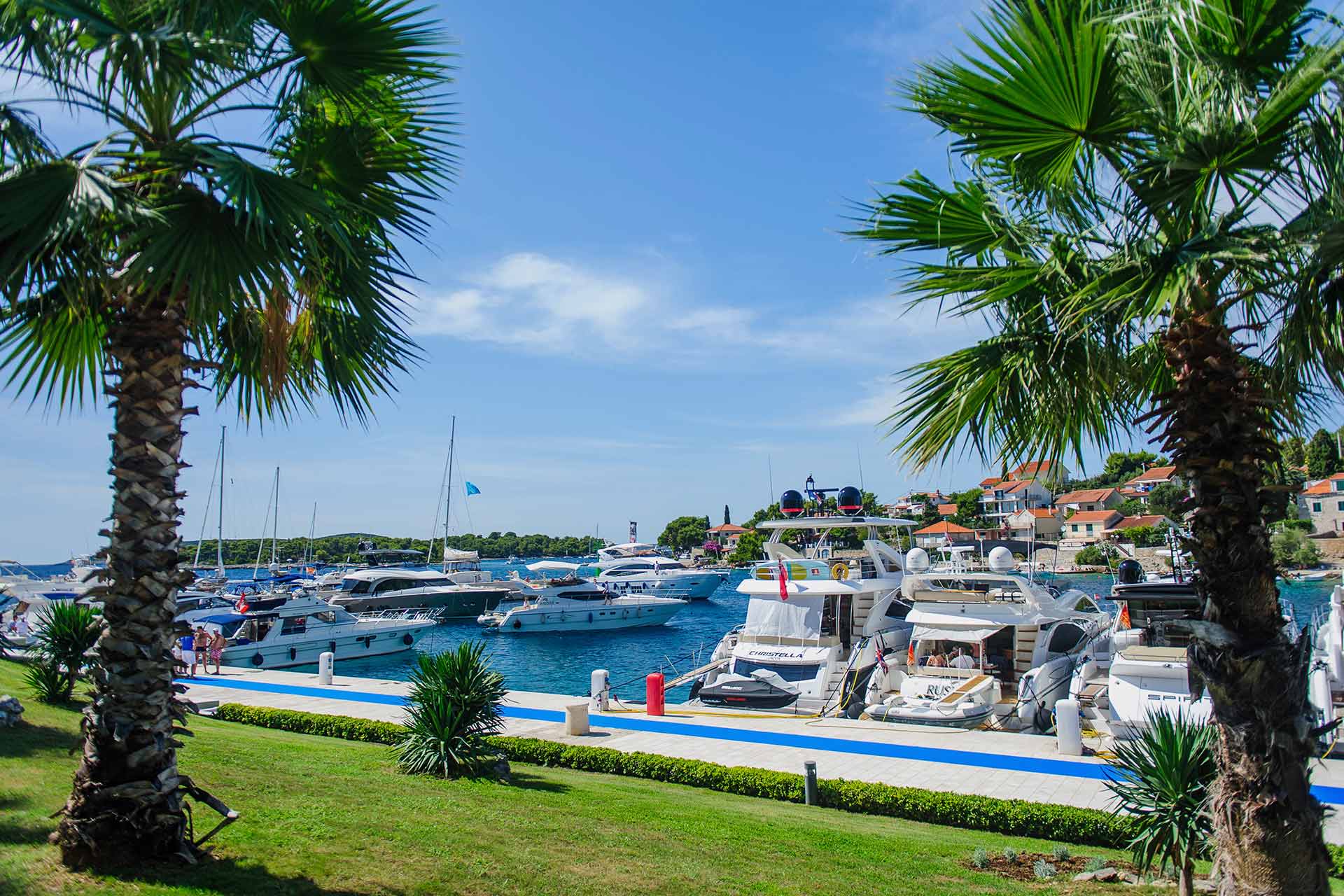 Martinis Marchi symbolizes a distinctive place for yachters, much like the luxurious destinations of Spain, France, and other Mediterranean hotspots. However, it distinguishes itself by being open to all, welcoming anyone passing by to experience its charm and allure.
When you visit Martinis Marchi Marina, you embark on a journey to discover the true essence of Mediterranean luxury, setting sail on a voyage that will leave you with lifelong memories.
Photos Martinis Marchi