After nearly three decades as CEO of the Sarajevo Film Festival, the tireless creative of the Southeast European cinema is creating a unique hub on the Island of Lopud, bringing together Oscar winners and talented young filmmakers
Sailing to work instead of driving or cycling meant that Mirsad Purivatra not only had to change his transport, but also entire lifestyle. His 'farewell' to the Sarajevo Film Festival, the largest film festival in Southeast Europe, which he headed for 28 years, was attended by Bono Vox.
For the past three years, Purivatra, his wife Izeta Građević and Tilda Bogdanović have been bringing famous filmmakers together with young talents from the region at a small festival called Ponta Lopud on beautiful Lopud Island in the Elafiti Islands Archipelago close to Dubrovnik. He spends less time in his hometown of Sarajevo, since he prefers the stillness of a small village near Slano. As he says, there are no plans to make the festival bigger, only add more quality. The third edition of Ponta Lopud will take place 20–24 June, with director Ruben Östlund and actor Edward Norton as guests.
How did you imagine your future in film when you step down as CEO of SFF?
I wanted to get out of the operational process and deal only with strategic issues related to SFF, and also start something fresh that would allow me to have more free time and maybe bring a new sense of satisfaction. The idea of an easy transition from CEO and go-to guy for everything to creative director of a small project was born during the pandemic, when my wife and I met Tilda Bogdanović and her family on Lopud. Ponta Lopud was created during an informal get-together and now it's our joint project. I stayed in the film business and continue to spend time with relevant global filmmakers, but also new generations of regional ones, which has always been a priority for me.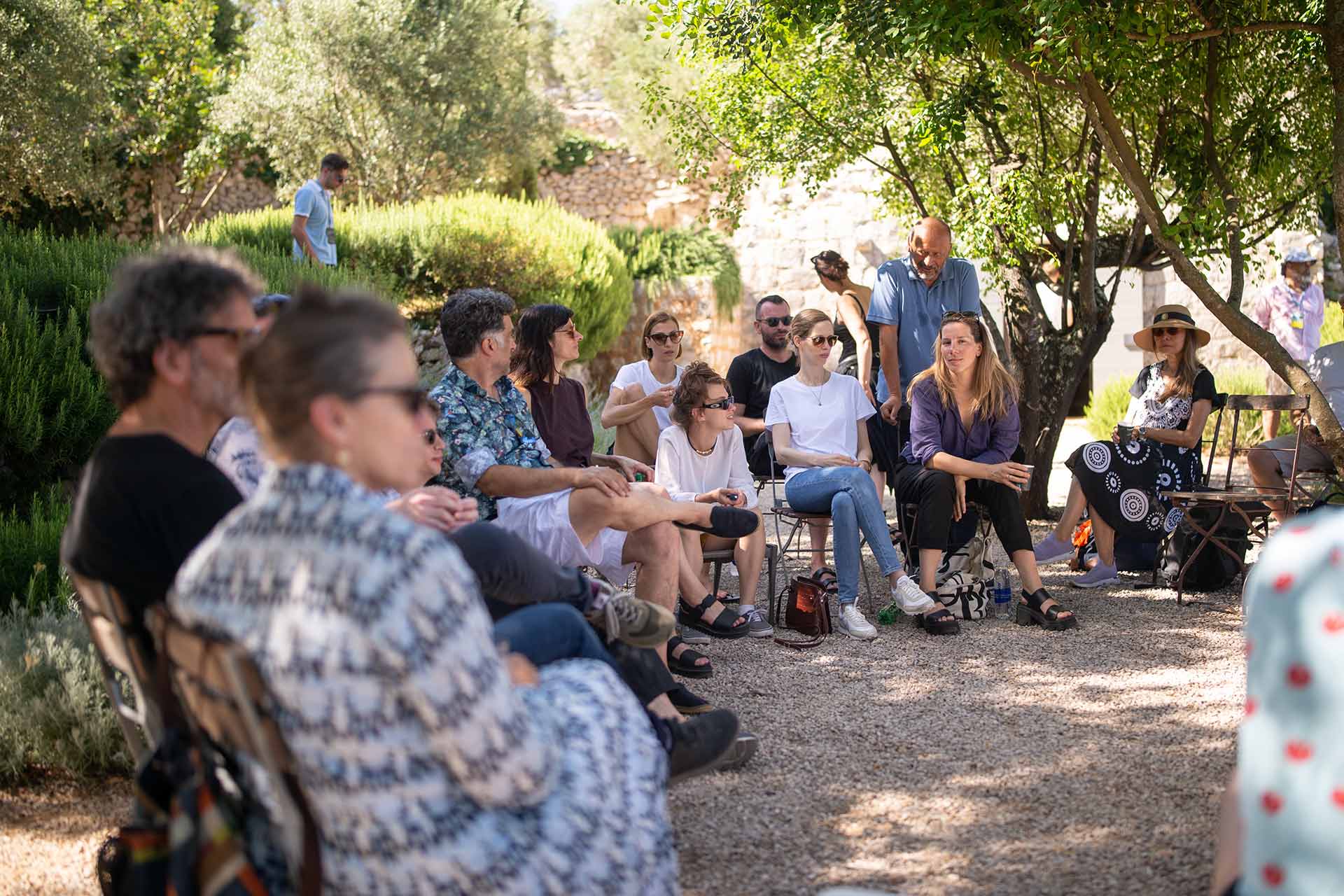 What makes Ponta Lopud unique?
It's more of a creative hub for young talents than a classic film festival. There's no competition, but the five days spent in the island's stimulating environment give participants a chance to learn new things, gain experience and confidence, meet new people and get inspired for new projects. While SFF was clearly defined as an international festival aimed at discovering, supporting and promoting young filmmakers from Southeast Europe, Ponta Lopud is meant to upgrade their professional skills, in a unique way that no other festival could offer.
How do you manage to attract the biggest names of the film industry to the island?
A huge network created during SFF has resulted in an enormous amount of trust, so I often recall film director Pawel Pawlikowski saying: 'Where Miro leads, we'll follow!' It's quite a recognition to have Oscar winners Frances McDormand and Joel Coen in attendance for the first time. I'm particularly happy about the significant changes being introduced on the island. A number of designers, architects and artists have bought houses there, so Ponta Lopud contributes to the atmosphere, and our guests feel welcome there. I think it's an ideal combination in which professionals and film lovers have found a shared interest and joy, while contributing to the community's cultural identity.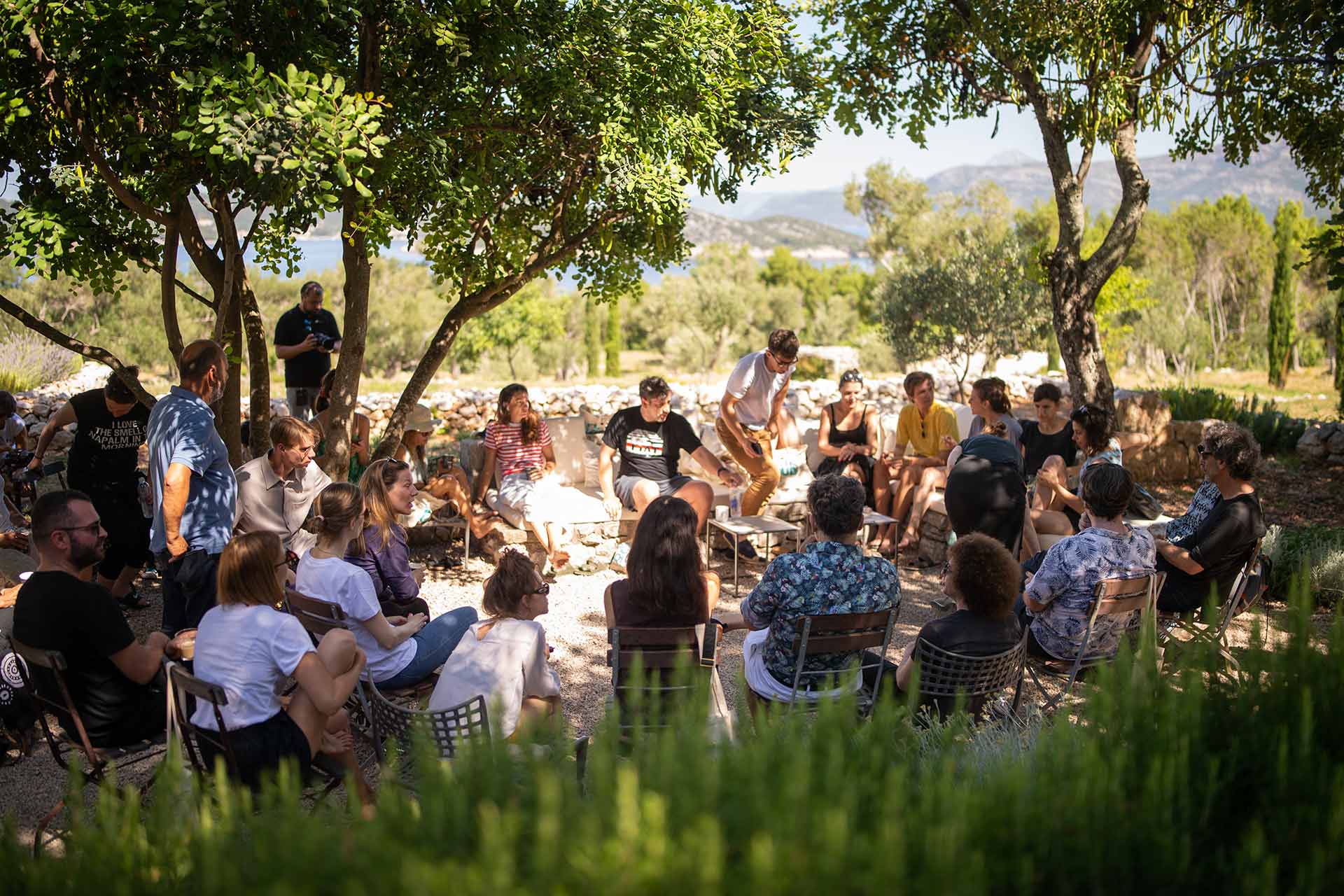 What do Oscar winners and young participating filmmakers like best about the Festival?
Sharing knowledge and experiences, and especially the energy, which is extremely important, not only for young authors, but also big, well-established names. Out of the 30 attendees we get every summer, many have already started collaborating on new projects. Oscar nominee director Tamara Kotevska will shoot a film with Goran Bogdan and Pavle Čemerikić, both of whom attended her class, while directors Michel Franco and Pawel Pawlikowski have already started a joint project. All of our guests want to join the Festival again, even as volunteers.
How did you end up co-producing the 'Triangle of Sadness', directed by Ruben Ostlund, President of the Jury at Cannes Film Festival and the main lecturer at the upcoming Ponta Lopud?
Ostlund visited SFF several times, his executive producer Philippe Bober has been collaborating with us for over two decades, which is how we ended up co-producing it, wanting to help them get funding and finish the film during the COVID-19 pandemic. Beyond all expectations, the 'Triangle of Sadness' won the Palme d'Or, followed by an Oscar nomination, so he just keeps getting new business offers. It was a wonderful experience that we can all be proud of, and we'll also make some money.
What are some of the skills you had to learn since you and your wife spend more time in a house near Slano?
Our village has great weather, good food and a relatively stable Internet connection, which aligns with my plan to live a more peaceful life. In Sarajevo I used to drive and cycle, and now I sail to work on Lopud. I've mastered level 3 sailing and mooring, but I avoid strong winds in the Šipan Channel. The beauty of the Elaphiti Islands is fascinating and I'm really happy when we host our dear friends from Sarajevo and other places at our home. Specially when I see how much they enjoy the fact that we're creating something valuable and new.
Text Dubravka Tomeković Aralica
Photos Ponta Lopud press