Prostoria have been present in Split for a full three years now, with their third and largest furniture salon in Croatia, stretching over six hundred square meters at the traffic intersection of Poljička and Bušićeva streets. There, Prostoria's expert advisors – architects and textile designers – provide consulting in the selection of fabrics and materials for products and for interior design
Prostoria offer a wide range of outdoor and indoor furniture. Their collection Umomoku consists of an armchair, a two-sea and a three-seat sofa, a table and tray, all designed to create an oasis of much-needed personal hedonism in outdoor spaces, such as large hotel terraces and villas.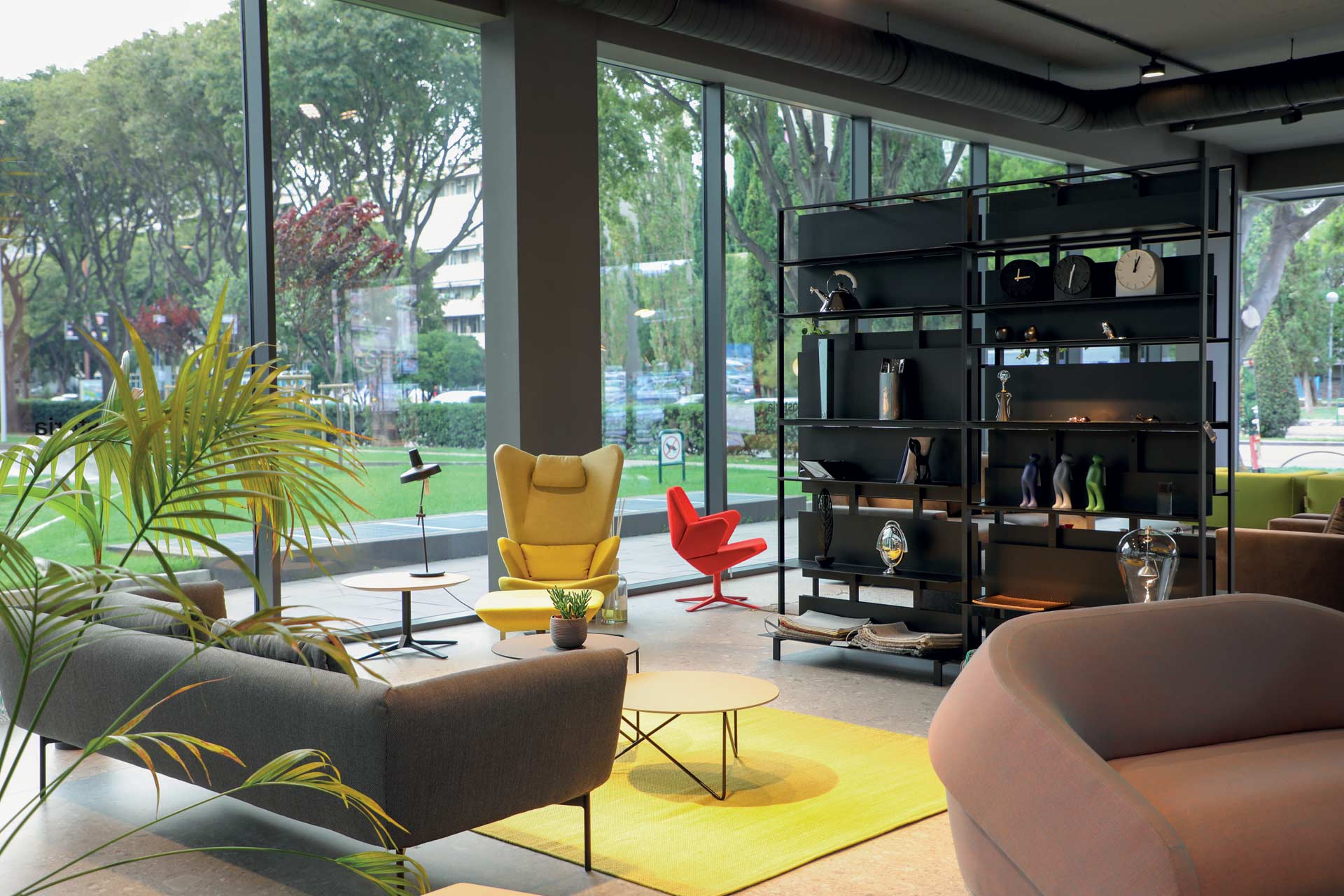 The Umomoku collection was designed by architecture studio 3lhd, best known for their projects for hotels Lone, Grand Park and Adriatic in Rovinj, and One Suite and Palace in Dubrovnik. The design of this collection is elementary, which is emphasized in the choice of materials – wood – and the aesthetic of the slats on the backs of the seating elements.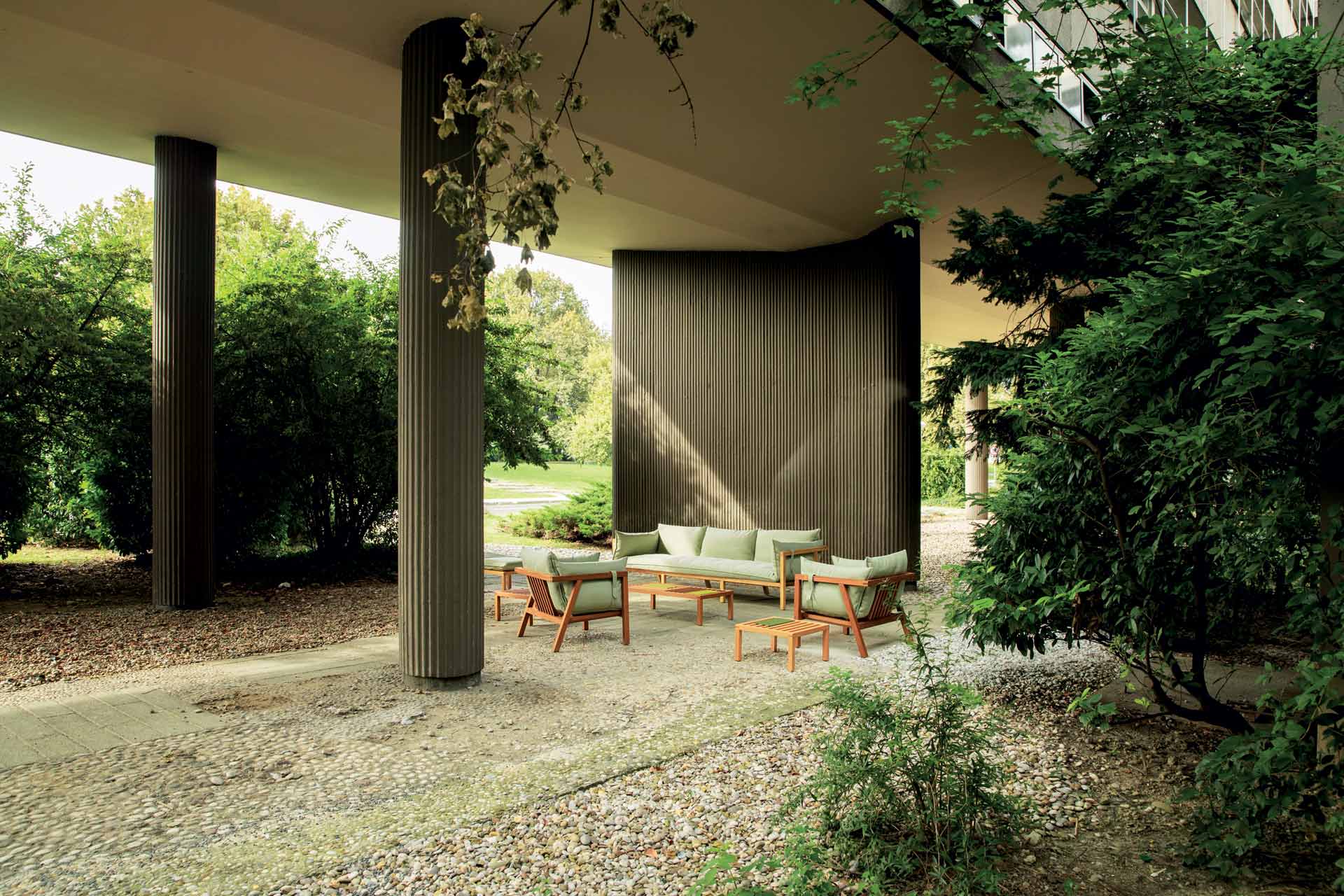 The element that attracts the eye is therefore the comfortable, plush cushion that promises a cozy seating experience on all armchairs, deck chairs and sofas. Step out of a pool, emerge from the sea or just get out on your patio and bask in the sun a cocktail or an evening glass of wine on this comfy cushion that will take you to a level of inner comfort where you can relax your body and recharge batteries.
The deckchair is especially functional, as it allows the backrest to be opened on both sides, which is a welcome option in a variety of situations. The headboard also has an extension to hold drinks and other treats.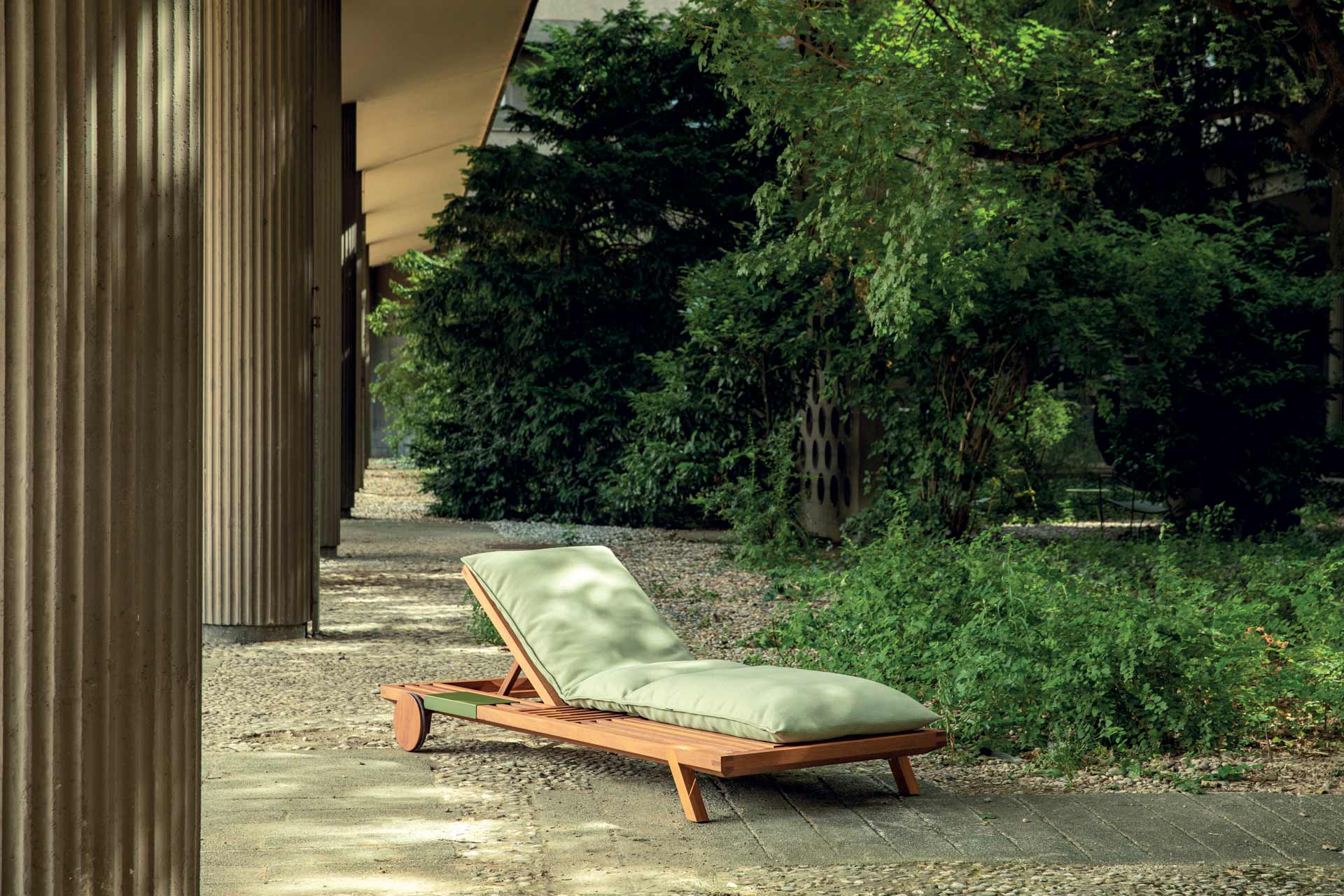 The outdoor collection available now also offers already popular Polygon and Oblique armchairs, Osmo chairs and tables of various heights. All used fabrics, materials and technology meet the rigorous requirements of the outdoors, and all the products were carefully designed in the Prostoria plant in Croatia.
Photos Damir Fabijanić/Prostoria Split & Jure Živković/Umomoku collection
Video Prostoria
No tags for this post.