Marble, bearing vein of divine quality, has cut across Brač leaving a timeless hallmark on the island and its inhabitants
Man and stone on the island of Brač have shared a tight bond since ancient times. During the Bronze Age, the old Illyrians carved feeding dishes for livestock and created shelters and tombs out of stone. This most-valuable, natural, island resource was discovered by the Romans and has made Brač famous for its architecture and art. Two millenniums ago the Romans governed the province Dalmatia and started using the fabulous white marble of supreme quality.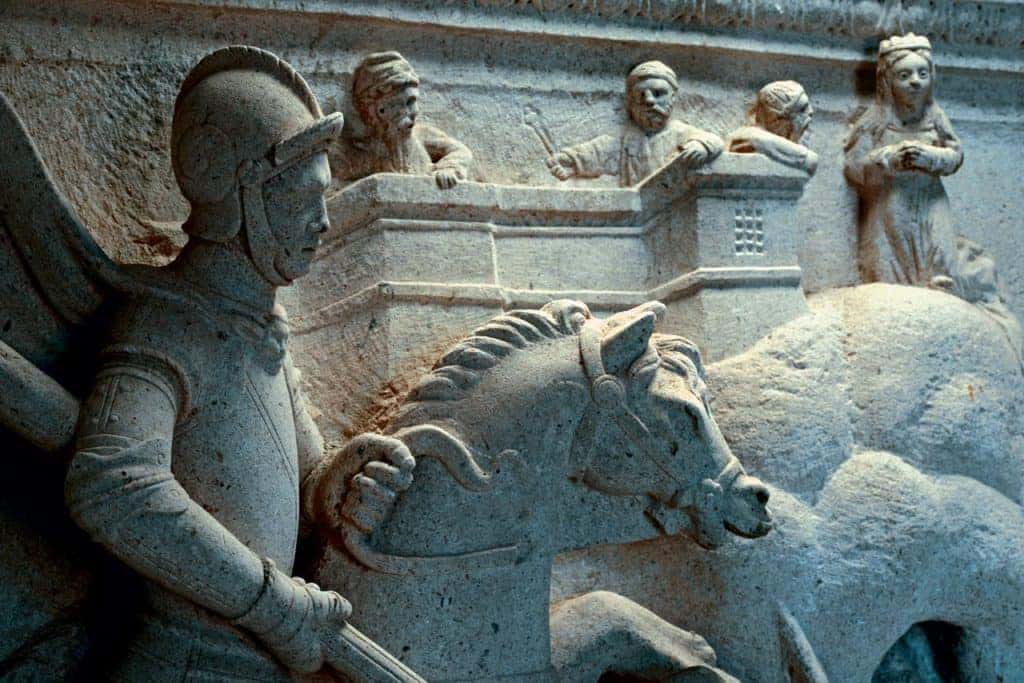 It cannot be found anywhere else, only Dalmatia. Numerous ancient and new quarries surround the areas of Split and Trogir, on Hvar and Korčula. Nevertheless, none of these can be compared to Brač. Its stone has rich, pearly, texture of the highest quality that has launched this island into eternity. Gaius Aurelius Valerius Diocletianus, a legendary Roman emperor, was aware of this and used the precious stone of Brač to build his palace. Superb climate conditions, excellent geographical and strategic location, together with this rich source of quality stone played an important role in his settling down in this territory.
Hundreds of Roman slaves worked relentlessly in quarries around the hilltop hamlet Škrip, the oldest settlement on the island, in order to build Diocletian's Palace within only ten years. Stonecutters were awarded the same status as artists, highly respected because their work was timeless. Since these times and still today, generations of splendid Brač stonecutters live and die with this stone.
They do not merely dig up the island's hard mineral, it is not an exploitation of the valuable resource. They collect it with respect and gratitude, like a precious fruit from Mother Nature. Brač dolomite is highly respected by artists, such as the profound Ivan Meštrović, who insisted on working exclusively with Brač stone due to its supreme texture and colour that other stones lack. The white Brač marble has been used throughout history and has provided many magnificent works of architecture.
It has contributed to the rise of numerous churches, sanctuaries, altars, villas and tombs, entire ports and sea promenades. The stone is invaluable to Dalmatian heritage and the island of Brač had to meet ever-increasing demands. Whoever reigned or dwelled in Dalmatia utilised the creamy marble to build representative structures, centres of power and influence. Parliament and Neue Burg in Vienna were constructed in this stone. As well as Reichstag in Berlin, Parliament in Budapest, Governor's Palace in Trieste, Šibenik cathedral, Trogir cathedral and the catholic cathedral in Liverpool.
Many claim, and it has already turned into a myth of sorts, that the White House in Washington was set in Brač stone. We do not agree, due to a simple fact – back in 1792, transport of such a quantity of rocks from one continent to another seems a little farfetched. American geologists claim that the stone used for construction of the president's house came by the river from Aquia Creek and deny the theory that its origin might be from Europe.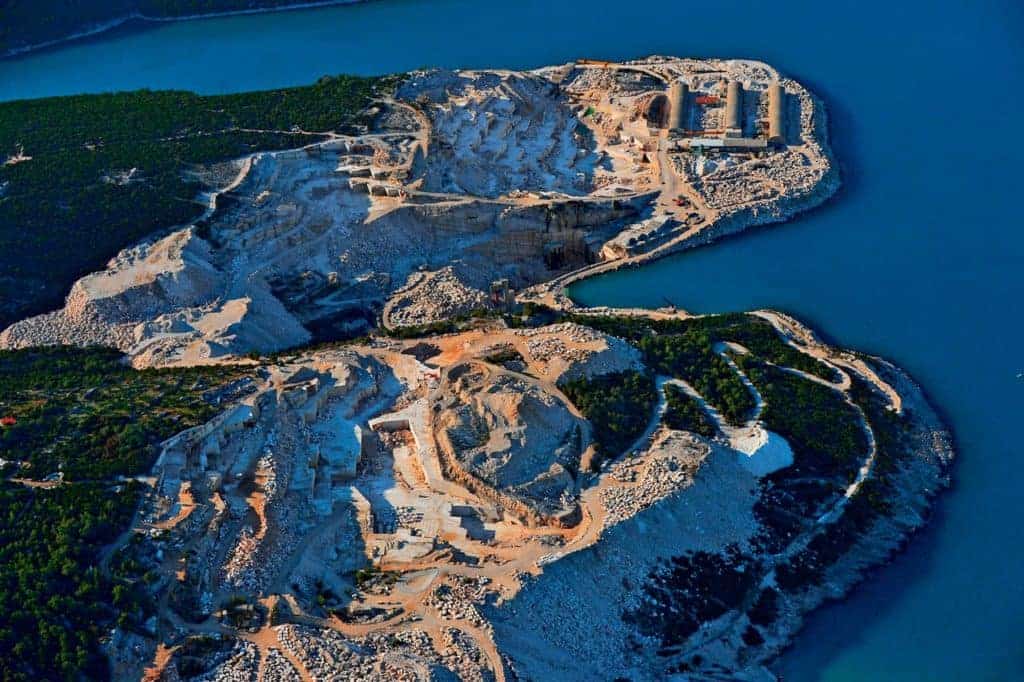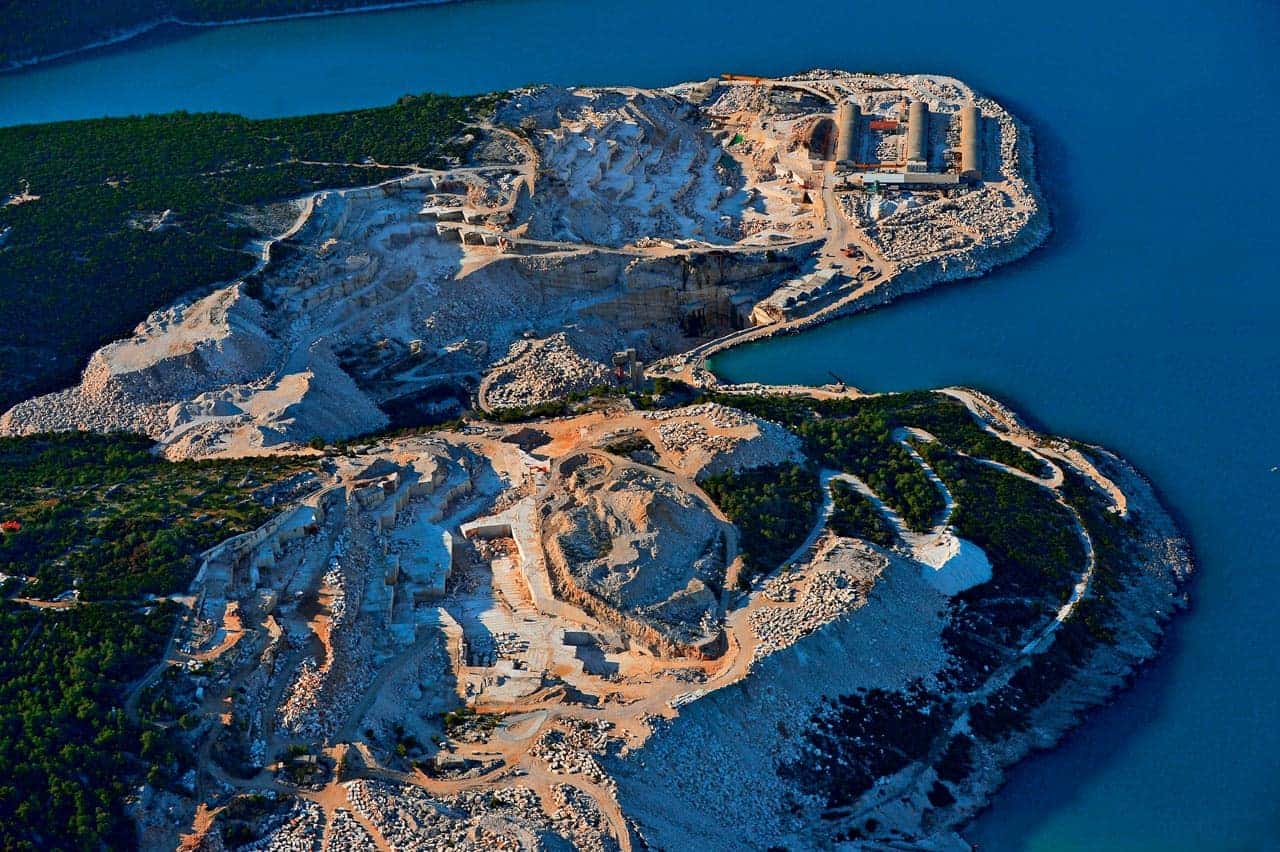 Yet, some resources allege that an unusually white stone was used to renovate the White House in 1902, as well as to build a fire place. This fact is confirmed by a receipt, stating that a Hungarian merchant in the times of Austro-Hungarian monarchy exported three ships loaded with top quality marble to the USA. The story is hard to solidify, since all Brač's documents regarding quarry activities were destroyed by the Italians, before their capitulation in WWII.
Whatever the truth may be, if the Brač stone has contributed at least to a small part of the White House, it definitely stands as an equal match with the local stone. Nevertheless, this milky rock represents an important economical resource to the island. Pučišća village has a Vocational School for Stonecutting and it is one of the oldest establishments of its kind in Europe. Numerous top-class craftsmen learned their craft here, and many families hold a long lineage of stonecutting.
One of these renowned families is the Jakšić family from Donji Humac. They have been constantly involved in the stone business, through five generations and the youngest family members have all graduated from Art Academies and now create fabulous souvenirs that tourist can take home from Brač as a memento. This magical Brač stone has been inspiring artists and emperors throughout history, substance for the most significant buildings of Croatia and Europe.