Cavtat and Konavle have always had their specific lifestyle and culture, based on lush local architecture, maritime tradition, gorgeous nature, delicious authentic food – and local malvasia wine
Cavtat has long been discovered by mega-yachts, but they seem to be keeping its appeal as a secret between themselves. The former largest yacht in the world, Eclipse, and 139-meter long Lürssen Flying Fox have visited this small town, which unfortunately (or luckily?) is still not a jet-set destination but a serene spot with a large bay offering cost-free anchoring.
Things to do in Cavtat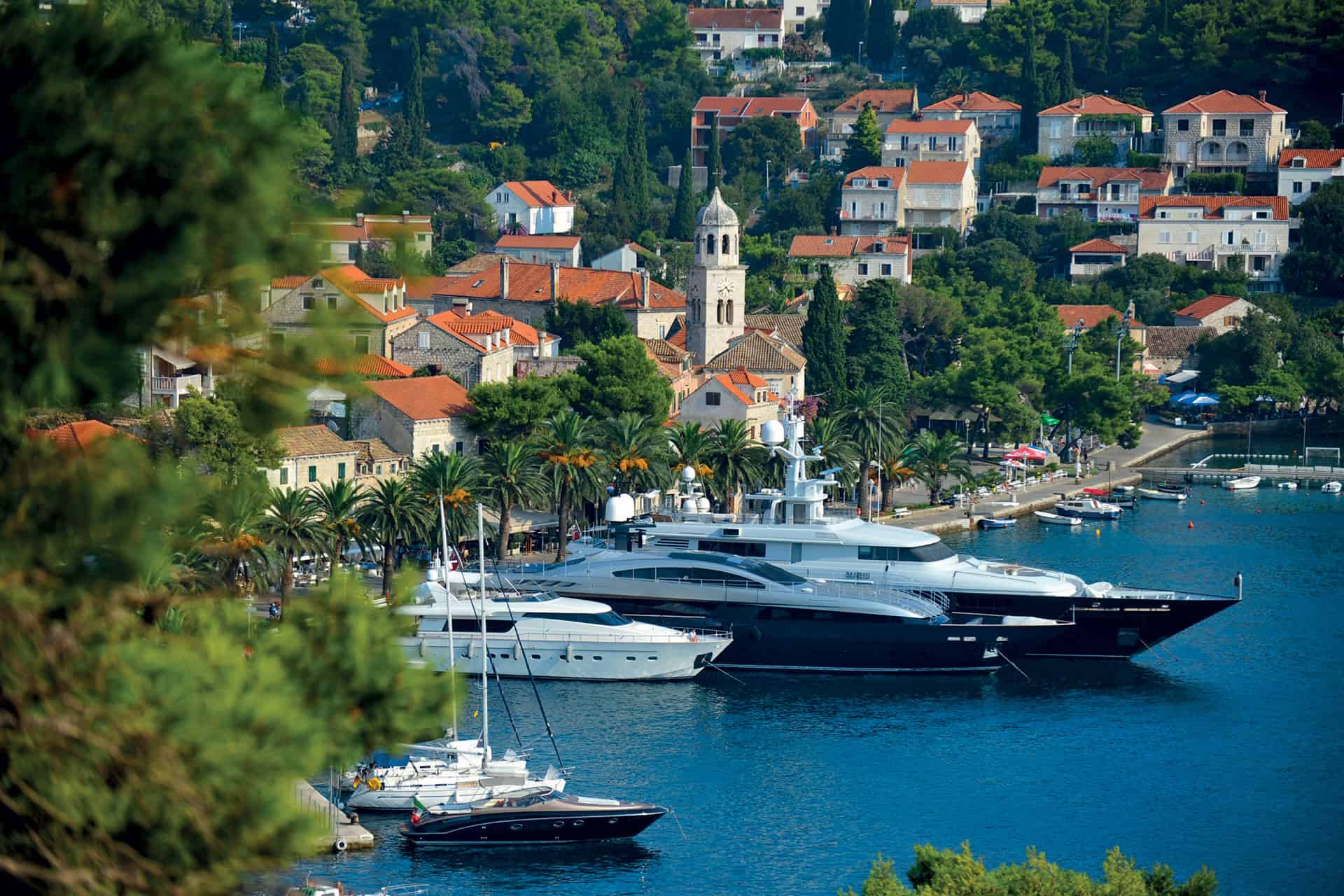 Even thought the town serves as a seasonal state border from April 1st to October 31st, the bay is outside the jurisdiction of the Dubrovnik-Neretva County, and there are no fees to enter it, or anchor there. This fact is well known to any and all yacht skippers, so many a yacht drop their anchor in those waters, mere 18 kilometers by tender from the larger and more popular Dubrovnik.
What a shame, say we, as Cavtat is a small town with big charm, and in addition to being crowned the most authentic coastal town in Croatia in 2019, it was also third on the list of most interesting European destinations for 2021.
Those of us who don't travel on megayachts are still welcome there, and there is plenty of space left for catamarans and smaller yachts. The part of the bay in front of the town port is peppered with underwater rocks, and the port offers protection from southerly wind in its southern arm, with at least 10 meters of depth. The neighboring Tiha cove is not protected from northerly wind, but summer isn't windy season, so tie your vessel at the concrete dock without fear.
Locals have been seafaring for much longer than yachting has existed. Founded by Greek seafarers, Cavtat, then Epidarus, started out as a colony on a stretch of pristine coast between the peninsulas of Rat and Sustjepan. The much larger Dubrovnik was, ironically, founded by exiles from Cavtat retreating before Slavic invasions, and the small Cavtat, by then Civitas Vetus, was reduced to being the smaller port in the mighty Dubrovnik Republic.
Cavtat Old town
Cavtat architecture has everything to thank to the local seafaring tradition, as most of the impressive old buildings were built by generations of sea captains, and the mausoleum of the Račić family of seafarers in the St. Roko graveyard was erected from the famous Brač stone by none other than the famous sculptor Ivan Meštrović.
The small town has always had a certain charm about it, attracting wealthy and even famous inhabitants, among them the famous Croatian artist Vlaho Bukovac. His ancestral home is open for visits downtown, with a permanent exhibition of thirty of his most famous works. This father of the Croatian modernist art remains as popular as ever, with his pieces reaching astronomic prices on rare occasions they are available for sale. Bukovac, himself a seafarer for a while, has risen from humble beginnings in Cavtat to professional success in big cities of the Americas and Europe, including the art world capital, Paris.
Cavtat restaurants
The long seaside promenade is perfect for lazy summer strolls, and the city core is the only one in the entire region that was build following a strict plan, with hidden courtyards and gardens just waiting to enchant a lucky eye. In all centuries, the townies here have cherished a specific lifestyle, inspired by a world much larger than the one left behind by Greeks and Romans, or introduced by Venice or the omnipresent Christianity.
There's always been more to this town than Franciscan churches or renaissance palaces, or even the sea: ideas were born here, they flew from this nest and into the world, and upon their return, brought new ideas here. Another proud son of Cavtat was Baltazar Bogišić, scientist and lawyer whose ancestral home is a trove of writings, paintings and other historical documents.
Still, the times have changed and there are other things to do in Cavtat than walk around museums and mausoleums. The modern traveler – as of a year or two ago – will surely find the local foodie scene interesting (we recommend a visit to restaurant Galija to feast on their unique seafood creations), but will forgo the until recently inevitable tour of local restaurants and bars.
Pasjača beach
Instead, many now opt for intimate places and activities, like catching rays on the tiny, perfect Pasjača beach tucked under impressive rocks, or kayaking to similar hidden beaches. Lovers of trekking, lonely woods or tiny villages with authentic taverns will find all of that in Cavtat and around it.
The hinterland Konavle region stretch across 200 square kilometers of karst and fertile fields that have for centuries fed the Dubrovnik Republic, and one tall hill interesting to climbers, Snježnice (1234 m). The central part of Konavle is dotted with thirty or so minute villages, a true net of artisanal work and tradition woven over generations.
Locally grown malvasia, known as Dubrovnik malvasia, is an indigenous variety unrelated in any way to the Istria variety of the same name, first documented in the Middle Ages, and the rulers of Dubrovnik often offered bottles of this wine ss gift to their friends, or as bribe to their potential opponents. Unknown and geographically challenged grape varieties are a wine-lover's favorite, and Konavle malvasia certainly fits into that category, with her only relatives in the grape family living as far as Sardinia and Lipari in Italy, and Lanzarote in the Canary Islands.
Konavle restaurants
One of the pioneer cultivators of this variety is Andro Cvrk of Komaji, whose family-owned winery has in the modern times become a must-stop for all wine lovers. For a deeper insight into the potential of this variety, make sure you taste the Karaman family prosecco, winner of many awards, also available in the modern, orange-tinted version. Other indigenous varieties are no less interesting, so if you have the time, ask around for plavac mali, dalmatinka or kadarum.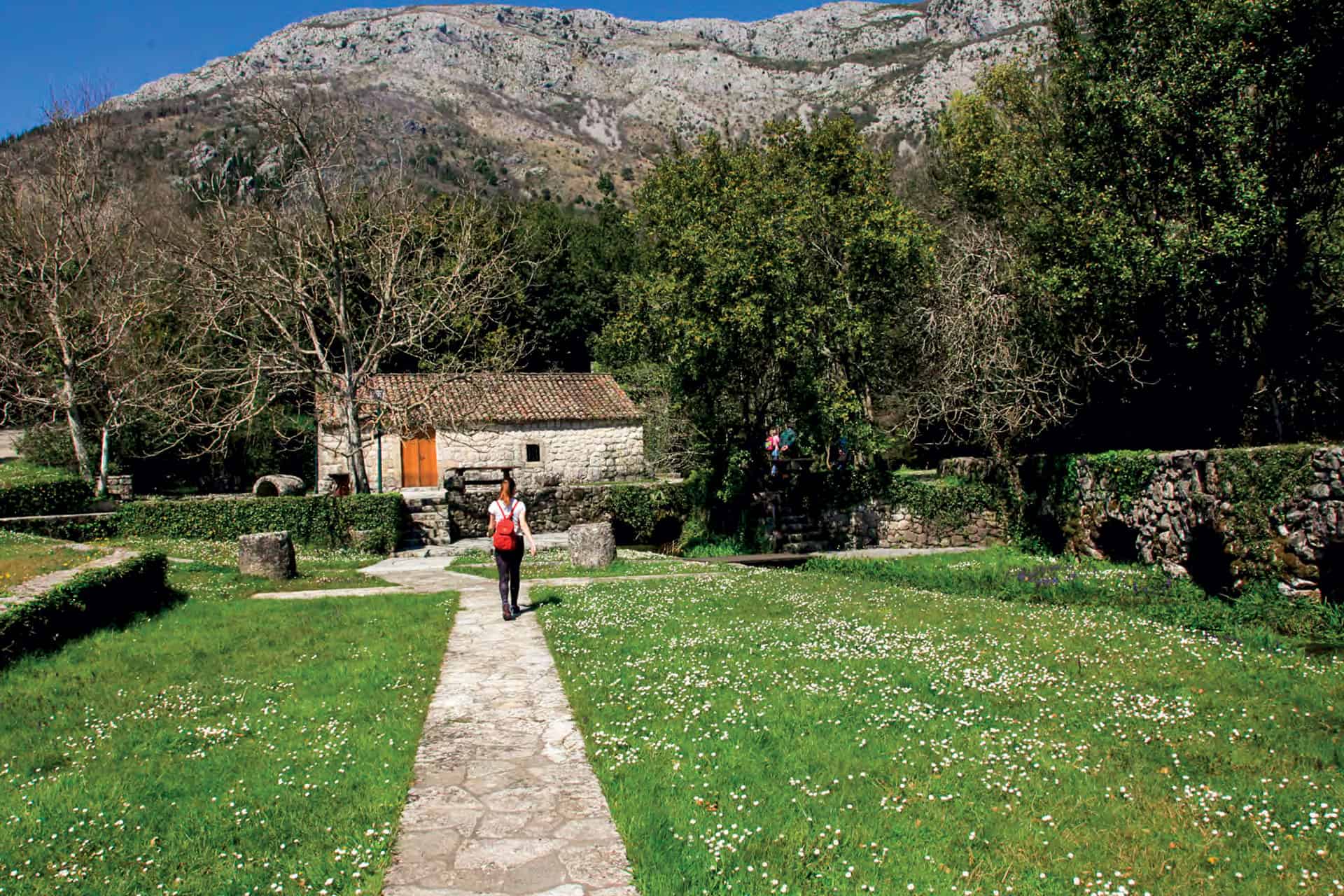 Konavski dvori
Konavski dvori restaurant are a local gastronomy institution, offering an unpretentious, but delicious array of local home-style dishes, as is Vinica tavern. Many local taverns have the same menu – collard greens, thick local broad bean soup bobica, roast meat, asparagus and Konavle cheese preserved in olive oil – relying heavily on the seasonal offer of meat, seafood and vegetables.
After a hefty meal, take a stroll to the watermill on the river Ljuta, Sokol fort, the Dubravica necropolis (on the UNESCO cultural heritage list), or Knežev dvor in Pridvorje – or just stretch your legs in the nature, as Konavle have a rather unique landscape. Biking, trekking, running, walking through abandoned military tunnels, zip-lining or horse-riding – this is just a part of what you can do in this fantasy landscape.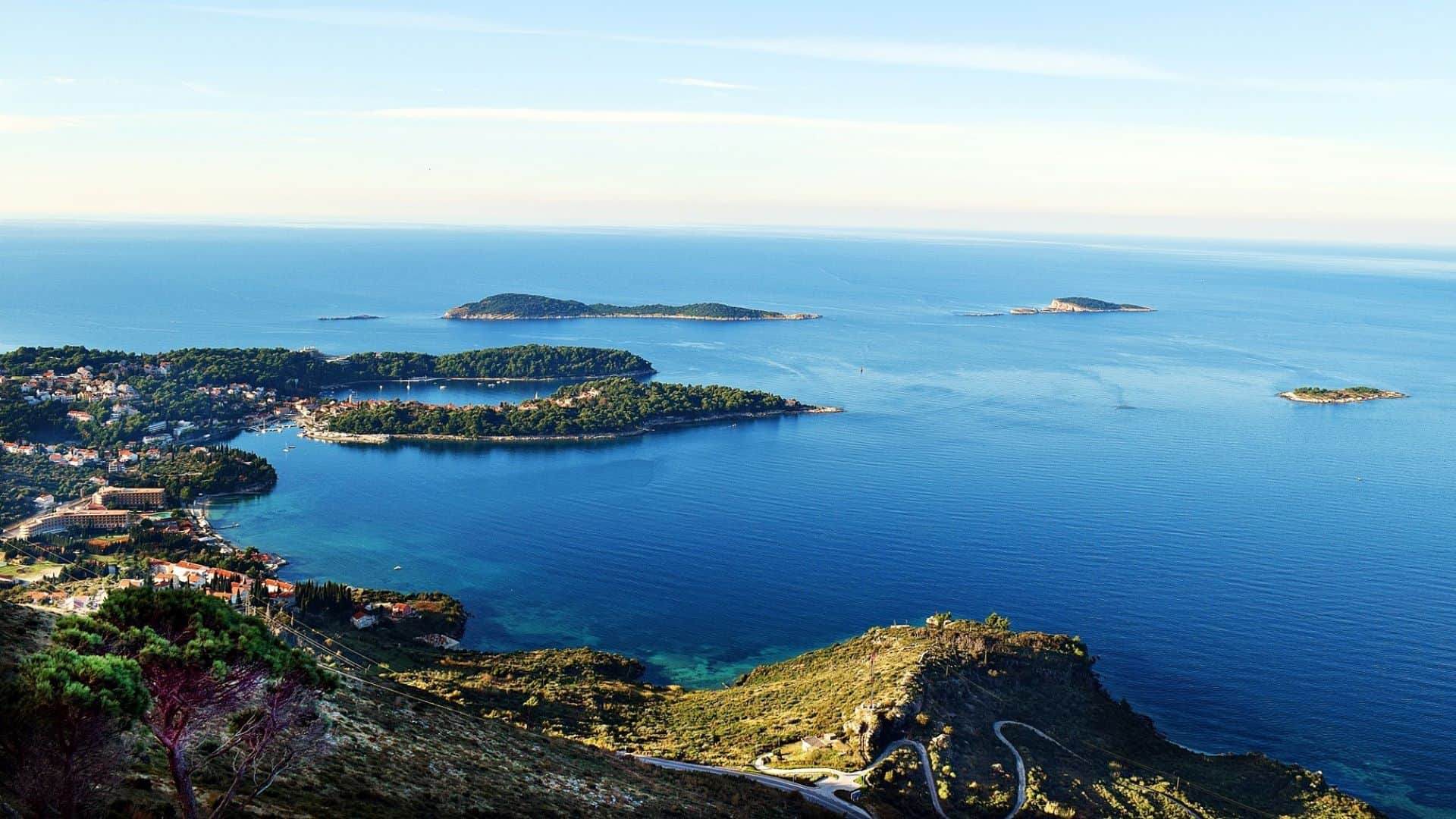 Upon returning to Cavtat, rest and relax from all this activity (and filling your belly with good food and good wine): find a quiet cove, lie down and, surrounded by the green and the blue, allow your eyes to roam toward the Elaphiti islands, Mljet, or some other destination.
In his twilight years, the most famous local, artist Vlaho Bukovac wrote in his diary: "I crave the sun and our sea, our food, our language and our people, for as flawed as they are, they are also close to my heart and my own character." There probably is no better homage than those words to Cavtat, a town that has somehow remained unchanged since its foundation until this 21st century. Still authentic, still charming, the town extends a warm welcome to travelers from afar, especially those arriving by sea – and those returning once again.
Yacht charter in Cavtat
In order to explore this area at its best, we provide free counseling regarding chartering and activities during your charter holidays. The team of experts that brings together Yachts Croatia is also at your service when creating your perfect charter experience in Croatia.
When choosing a yacht, you first need to decide whether you want to feel the meditative power of silence on board sailing boat and catamaran, or whether you appreciate speed and comfort, with interest to rent a motorboat or luxury yacht. After that, leave all the 'details' to us. We will pay special attention to all your needs, to select the boat up to your wishes, to feel safe and comfortable with the crew that will make your time special, organize provisioning and prepare the route that will leave you breathless!
Upon request, our team will visit the yacht (s) you are interested in, with special care to your wishes – and make sure that we 'pamper' you with beauty while sailing!
Text Filip Bubalo
Photos Ivo Pervan, Mario Romulić, visit.Cavtat-konavle.hr & Unsplash