After organizing the Owner's rendez-vous for Fountaine Pajot catamarans all around the world, in Caribbean and France, this year they come to Croatia, also marking respectable anniversary of the shipyard
We had a pleasure to talk to Helene De Fontainieu about one of the biggest shipyards appearance in our country – Fountaine Pajot is coming officially this year in Croatia, when and why?
Every two years we use to organize a Fountaine Pajot Owner's Rendez-vous. It is a nice occasion to share a few days of sailing with the big Fountaine Pajot Family, sharing experience, and meeting owners coming from all over the world, and discovering all together one of the best sailing destinations. We had wanted to organize this new very special edition in Croatia for a very long time. Croatia offers both very beautiful sailing areas and a History Culture, specialties that we want our guests to discover. We chose also Croatia, because we have many of Owners who can come with their own catamaran and we have also very professional charters companies in Croatia, for Owners coming from over the ocean. We'll welcome between 15 and 18 catamarans including iconic models and new ones such as Isla 40, Elba 45, Samana 59… We'll have great navigation sessions! I take this opportunity to thank Emil and Inga Tomašević and Ultra Sailing team for their help, as well as Yachts Croatia.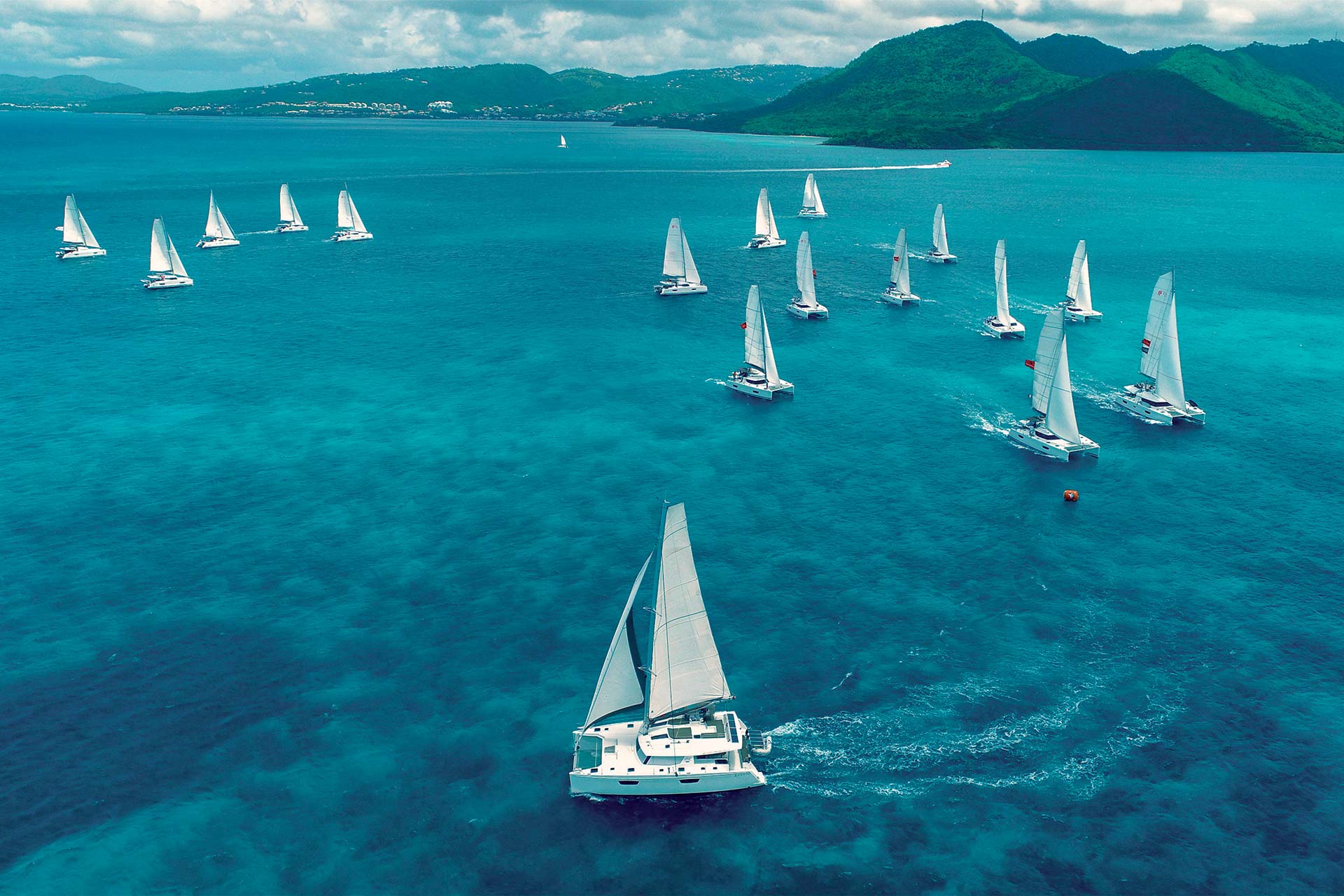 Can you explain a bit more where the meeting is organized and what are the benefits for local community?
We chose a very nice place for sailing and at the same time for discovering nice Dalmatian Islands. We'll start our sailing programme from Trogir with a first night in the Marina Baotić, then a second one in the Island Šolta, in the ancient Village Maslinica where there is a very nice harbour, then we'll sail heading to Brač, for one other night in another authentic fisherman village dating to the 15th century, Milna. This Owner's rendez-vous will end in Split, knowing that the crews will continue their cruise and visits. The benefits for local community are numerous: the principle of our Owner's rendez-vous is to be able to meet people, visit places that we would not necessarily do as a single crew, and above all to discover local specialties. So, wine makers, Olives oil farms, folk dancers, musicians, 'konobas' and restaurants, so as Marinas, transport of the group, and local charters companies make benefits while we offer a very special programme.
In its forty-five-year history, the Fountaine Pajot brand has grown to 1,000 employees
Can you tell us about the highlights of this year's event for you personally?
The event happens in May from the 21st to the 24th, in four places, as explained: Trogir, Šolta, Brač, and Split. We can't reveal everything otherwise there would be no more surprises… But the highlights we can speak about are the very nice party and dinner we'll organize in Šolta, at the Martini Marchi Hotel, a castle built in 1708 very well restored with the respect of nature, and a sea view on our fleet! There is a special dinner in the Konoba Kopačina, a typical tavern in Brač, so as a very special visit of an Olive oil farm and its museum. The owner, Krunoslav, is very welcoming and takes time to explain the olive oil making in this unique museum of olive oil in the small town of Škrip, which has a history dating back over 3000 years! Of course, nice moorings and sailing legs, so as a private tour of Split with guides. Fountaine Pajot rendez-vous is also a nice opportunity to meet our team, so as dealers coming with owners and partners (engine manufacturers, financing, sailmakers, architects etc), and to have a lot of fun with contests, awards, parties and surprises.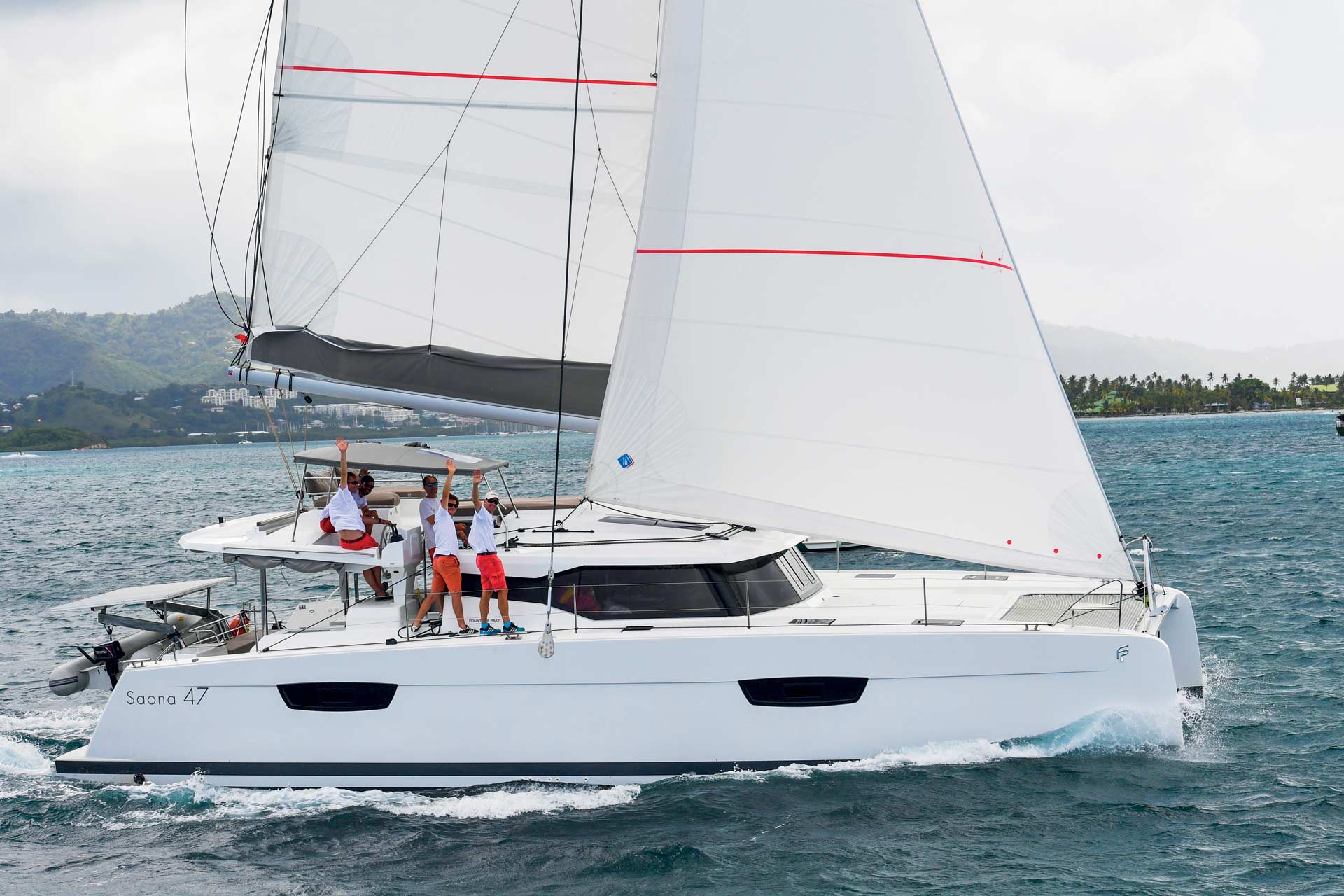 Shipyard is celebrating 45th anniversary this year, can you tell us a bit more about it?
We 'll celebrate the 45th anniversary with Fountaine Pajot Owners and dealers who come, in Croatia. As our event was postponed because of the sanitary situation. But it is important to celebrate this succesfull story and development all together with our big family. Fountaine Pajot yard was founded in 1976 near La Rochelle, by Jean-François Fountaine, now mayor of this great city and harbour, Yves Pajot, Daniel Givon and Rémi Tristan, who shared a passion for sailing and racing as well as a dream of creating their own shipyard. The men recognised the dynamic opportunities of the marine industry at the time and joined forces to make their mark on the scene. Today, 46 years later, Fountaine Pajot is one of the most respected shipyards in the world.
You are with a company for 28 years now?
It is incredible! Time to launch more than 20 boats and make 3 babies…I didn't see the time pass but on the other hand, I was able to experience all the developments of the yard. Jean-François Fountaine trusted me, then today Romain Motteau, Nicolas Gardies and Claire Fountaine. It is above all a success to be shared with the whole team and all the departments of the yard.
From 21 to 24 May, more than fifteen crews are expected to gather at the Croatian edition of Rendez-vous
Can you tell us some special moments of your life with FP?
All the celebrations! 20 years, 30 years, 40 years and now 45 years… The departure of Jean-François Fountaine but also the arrival and the work that I do with Romain Motteau who is also very brilliant and visionary. All the evolutions in the construction, and all the expansions of the yard. Of course, the acquisition of Dufour, the other very iconic brand. The launch of new models, and the very new 51, the first Fountaine Pajot Sustainable catamaran. For my job, the bigger step has been the digital big development in Communication, and all the new tools we created until the last two years with for instance the new virtual marinas for our 3 brands, Fountaine Pajot Sailing catamarans, Fountaine Pajot motor yachts and Dufour Yachts. And of course all the Owner's Rendez-vous… in Martinique, the BVI, Saint Martin-Saint Barth, Porquerolles, île de Ré, Brittany, and very soon in Croatia. So many opportunities to share experience and meet owners on their boat. Every time, we look at all this success and we can only be proud to work for this yard.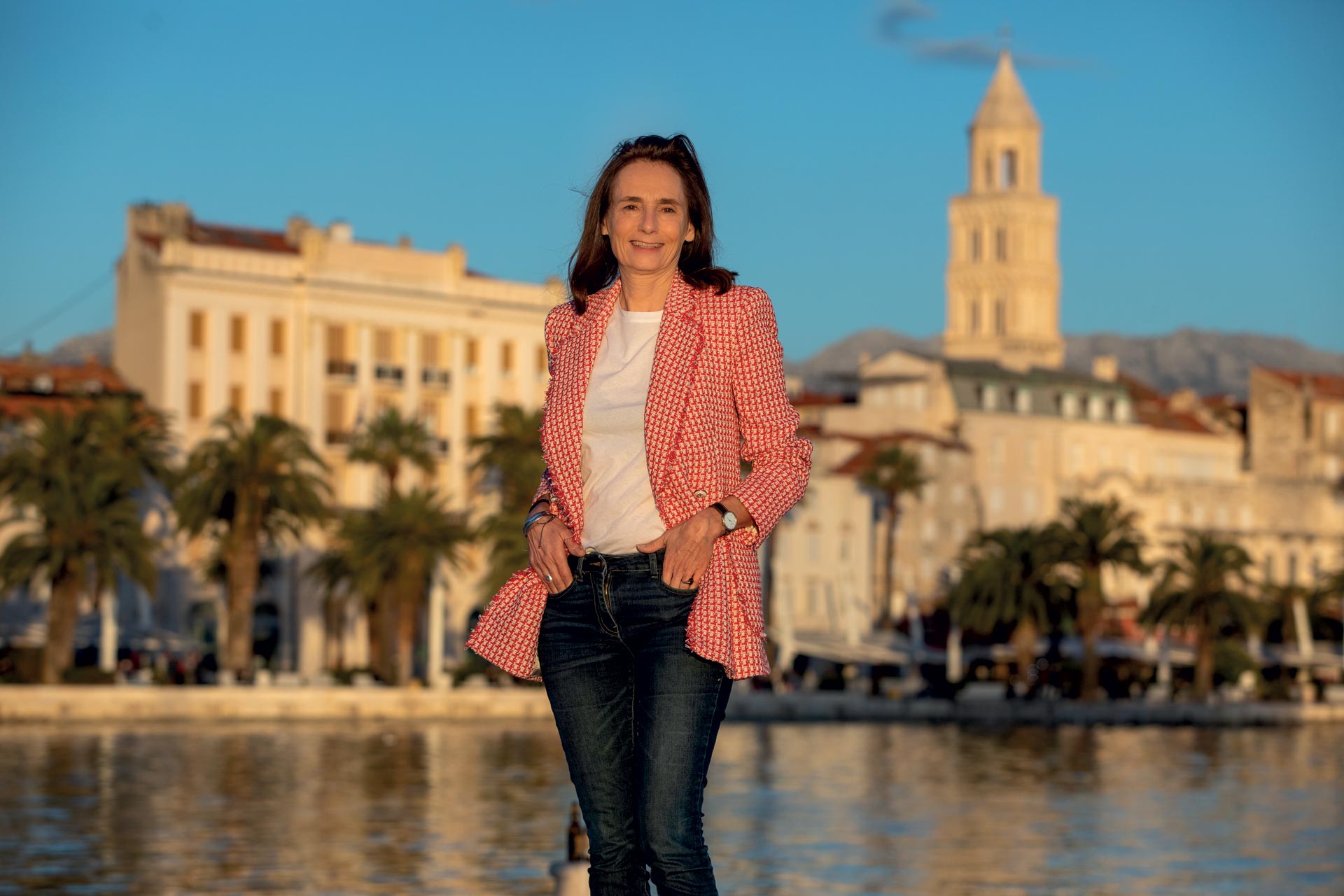 You said that it was 70 people when you arrived and now there is 1.000 but the spirit remained the same. Can you please explain it?
With Dufour and Fountaine Pajot, effectively we are now more than 1000 people. They are two iconic yards, with their own story. Our spirit has always been to stay close to our owners, dealers, and collaborators. That is true that I don't know anymore the name of everybody but we have some events during the year with teams. It is a new page of the story keeping the DNA of each brand. That gives us also even more legitimacy and capacities for our new strategic plan ODYSSEA 24. Looking to 2024, we have formulated a new strategic plan for the group impacting the path of our 3 brands. We have initiated an ambitious plan in new development. For this and major points to mention, is the global long term vision, where the Fountaine-Pajot group wants to become the leader of the sustainability vision into our industry. To do that, we launch an innovation platform federating an ecosystem of independent solutions, companies to built a common vision. And we are going to embark everyone on this ambitious project. I invite Yachts Croatia readers to watch the videos and interview of Romain Motteau about this subject on our website!
Fountain Pajot: A history of success
Ever since its inception in 1976, Fountaine Pajot has been committed to becoming and remaining the very best in the cruising catamaran industry. The first boats we produced were centreboarders; the 505, 470 and 420 were made of composite sandwich construction and were at the vanguard of marine innovation at the time. Shortly after, our IOR prototypes demonstrated Fountaine Pajot's expertise by winning some of era's premier races. Fountaine Pajot's first multihulls soon followed – the Royale trimaran and the Charente Maritime catamaran – which made waves in the industry, particularly when the latter outranked all competitors in her first transoceanic races. This original commitment to innovation and excellence has never waned and has been the driving force in the creation of the 40 models produced since Fountaine Pajot's launch. However, the lifeblood of the Yacht shipyard is its executive staff who have an unwavering commitment to achieving excellence across all facets of the company's operation. They have successfully reconciled their professional careers with a passion for cruising and racing, never faltering in their love of the sea and the wind. Jean-François Fountaine's achievements include selection in the 1976 Olympic Games, is a half-tonner world champion, came second in the Solitaire du Figaro race and won two transAtlantic races on board Charente Maritime. Yves Pajot was a gold medallist at the 1972 Olympic Games and won several world championships on sailing dinghies and cruiser-racers. Pierre Fountaine was also twice a half-tonner world champion, while Claire Fountaine, now very active President of Fountaine Pajot group, was a world champion in the 470 class and twice runner up at the world championships. Romain Motteau, Fountaine Pajot's Deputy Chief Executive Officer, has taken up the baton winning the Hobie Cat 16 World Champion and establishing an esteemed reputation on the small racing catamaran scene. He has crewed regularly with Franck Cammas and Pierre Pennec on Extrem 40 and also won the Archipelago Open race in the 18-foot class. Just like his predecessors, Romain is driven to developing a company that is as professionally successful as its executives are on the water.
Text Darko Šupuk
Photos Robert Matić & Arhiva Fountaine Pajot