A prime selection of Croatian produce, superior service and contagious enthusiasm are the main characteristics of the new provisioning supplier launched by Teo Ivanišević and Luka Miletić
Teo Ivanišević and Luka Miletić are longtime friends from Rovinj who recently became partners in the Croeat project. This new Croatian yacht provisioning supplier brand is based on Croatian produce, detailed knowledge of what yacht chefs need and professional service up to standard required by the yachting industry. When he was 18 years old, Teo started working at Rovinj's Maistra and at 24, he became head chef at Lone and Monte Mulini hotels.
He honed his craft at Red Bull Hangar 7, a restaurant boasting 2 Michelin stars. He was also the opening chef for Belmond Luxury Hotels, owned by the LHVM Group and spent the past 3 years as a yacht chef. Luka, on the other hand, started in the coffee industry with the Croatian brand Monte, owned by his family. The ambitious joint project by Teo and Luka turned out to be better than planned because, simply put, the service meets and exceeds clients' expectations, with a clear upward trend based on jobs completed successfully.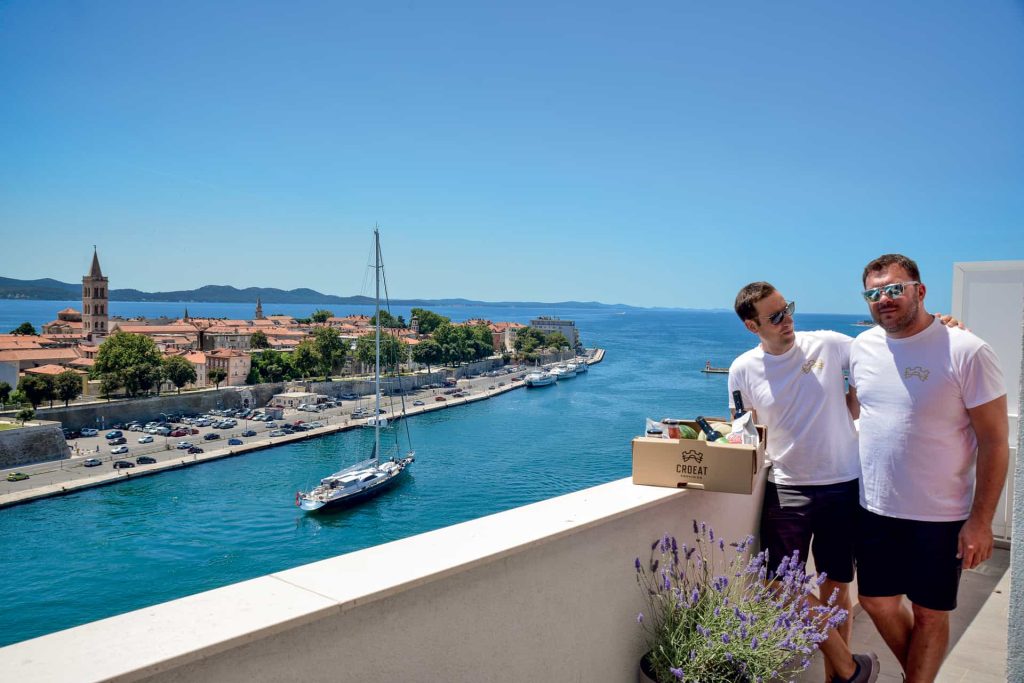 Teo, can you tell us how you came up with the idea and the interesting name?
Luka and I have been friends our whole lives, as kids we used to go to water polo practice together and even lived together during university study in Zagreb. Ever since we were little, we had shared interests, the same work ethic, and the Croeat idea was born in lockdown last year. I was home in Rovinj, waiting for the season to start as head chef on Feadship yacht Letani for the third year in a row. Luka's family owns Monte, a company that has been successfully roasting and distributing coffee for 30 years. I got a call from Luka one day, explaining that he had come up with a great project and that he wanted to get the best Croatian producers of food and beverages and find a niche that would recognise the quality of local producers and produce, adding that its name was Croeat.
Luka, how did your company decide to diversify and start doing something new?
2020 was challenging and unpredictable for the entire globe, our company included. When lockdown was introduced in March, we realised that we were in for a difficult period, especially since 80 % of our sales concerned the HoReCa segment. The channel was abruptly closed and coffee sales dropped nearly to zero. That's when our Chairman, my father Ivo Uccio Miletić, said that nothing would ever be the same and that it was time to start thinking outside the box and step outside our comfort zone, as the company had only been involved in the coffee industry up to that point. We sat at the office for days on end trying to come up with a way to keep the company afloat and maintain the jobs of all 35 of our employees in these challenging times.
We realised that it was time to expand our operations to other activities to diversify risk. As a Croatian coffee producer, we'd often encountered clients who would insist that they only drank Italian coffee and this is a prejudice that we never liked because we feel that products vary depending on their quality, not their origin. This is when we came up with the Croeat idea of putting together the best local producers. That is also when Teo got in the picture – from the culinary aspect, he selected high-quality suppliers and helped them make tweaks to recipes in order to bring their produce to perfection. The objective has always been to exclude from our portfolio big companies that you can find on the shelves of any chain store and instead include producers lacking the presence needed to enter large chains, but that nevertheless have impeccable quality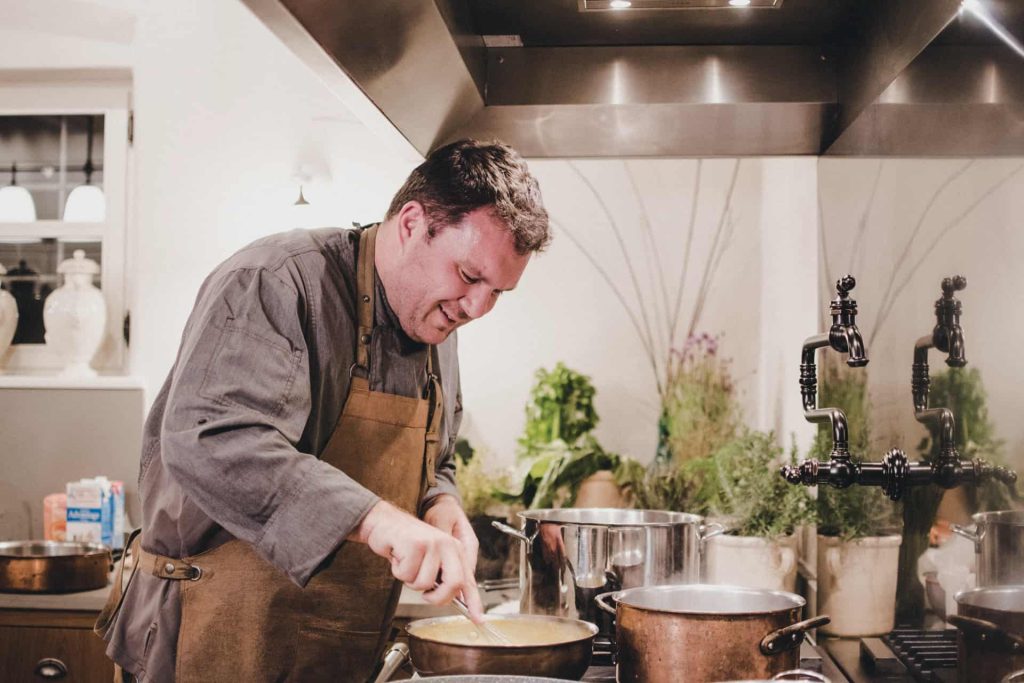 Teo, when did you start provisioning food and beverages professionally?
Honestly, in mid-July last year and completely by accident. I was off to Monaco in May to work on a yacht and I was thinking about how to market the Croeat project, how to find the right clients. I got a call from a fellow chef who was working on a yacht in Croatia at the time and he asked me to help him with organising the supply and delivery of produce, but, in all honesty, I was not sure with whom I should get in touch in Croatia. This caused us to expand the Croeat project to yacht provisioning, an area in which there is plenty of room to grow and create a specific service in Croatia. I called Luka, told him about the idea, saw that we were on the same page and placed the first order containing some 200 items.
The entire team got involved and they managed to survive the tall order, with me helping and coordinating the produce selection from Monaco. The clients on the yacht were extremely pleased both with the service and with the products, so new orders started rolling in. We had some 50 deliveries last year and I must admit that it was very demanding because I was on a yacht, Luka had never done anything like it before, but it was executed to perfection. When I came back to Rovinj in September, we sat down and agreed that this was our 'new future' and we gave it all we got.
Luka, how is Croeat organised today?
Croeat now has ten employees based out of Zadar and Rovinj, supplying the entire Adriatic. There have been more than 200 deliveries this season alone and we get new clients on a weekly basis. The client reviews coming in have been extraordinary and I trust that our suppliers are also pleased. We have a diverse offer of authentic Croatian products that are given priority and that we try to offer and present to yacht chefs, but we also carry top products from around the world if the buyers so desire.
We cooperate with olive, wine and prosciutto makers from the entire Croatia, we are working on developing 100-percent natural juices, homemade yoghurts and cheeses and we will soon start producing our own tomato puree, which is a story for next year, when the Croeat brand will feature premium products. We recently hired a new pastry chef who does semi-prepared baking products, such as pralines, creams and similar items, to make the chef's job on the charter yacht as easy as possible. Our 100-percent natural juice is a 'bomb' and has zero sugar added, while special attention is given to making the package biodegradable whenever possible.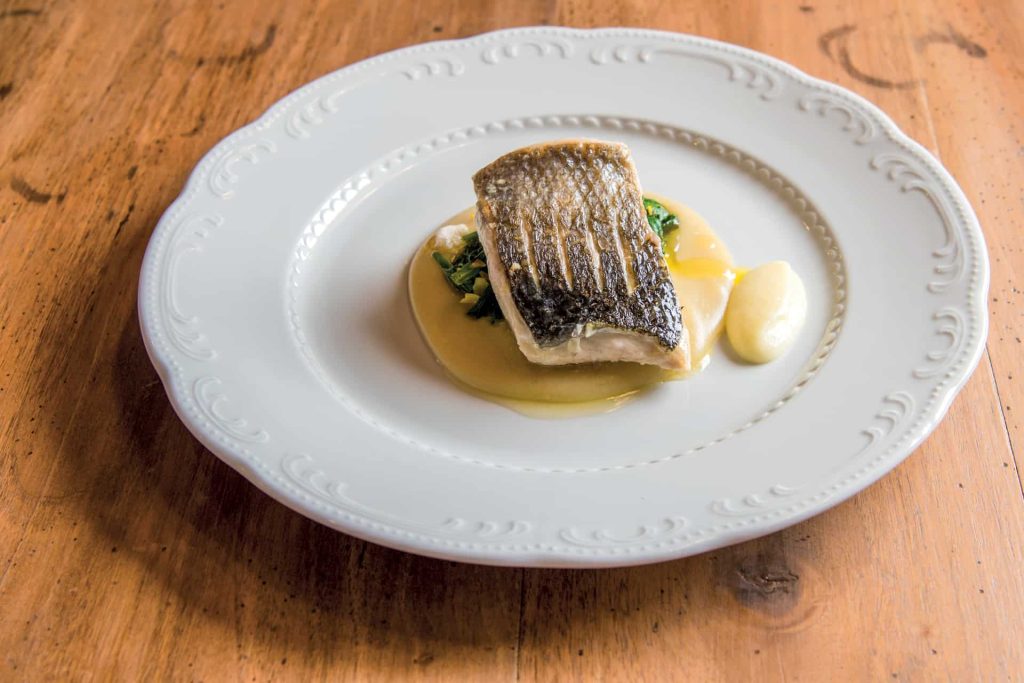 Where the idea of making packages biodegradable come from?
Our philosophy is that flavour is not the only criterion for determining quality – making environmentally friendly packages and taking care of nature are equally important. Marine pollution is a huge problem nowadays, as enormous amounts of garbage and plastics are discarded into the ocean on a daily basis. Taking care of and protecting nature is imperative to all of us, so all our deliveries are packed using exclusively biodegradable materials.
Any final messages?
We would like to use this opportunity to invite all Croatian producers who recognised themselves in our story to get in touch with us so that we can offer our clients the best of what Croatia has to offer.
Photos Croeat