Master Yachting was founded 45 years ago, and Franz Schillinger and Peter Schmid made it through the years one of the most successful in the European yacht trade
Looking back, in 2011, after having it restructured for three years, Franz Schillinger bought Master Yachting together with his long-term business partner Peter Schmid. The high level of personal commitment was quickly refl ected in fi gures. Schmid primarily took care of finances and administration, and Schillinger took care of sales and marketing. Everyone does what they do best and with maximum dedication.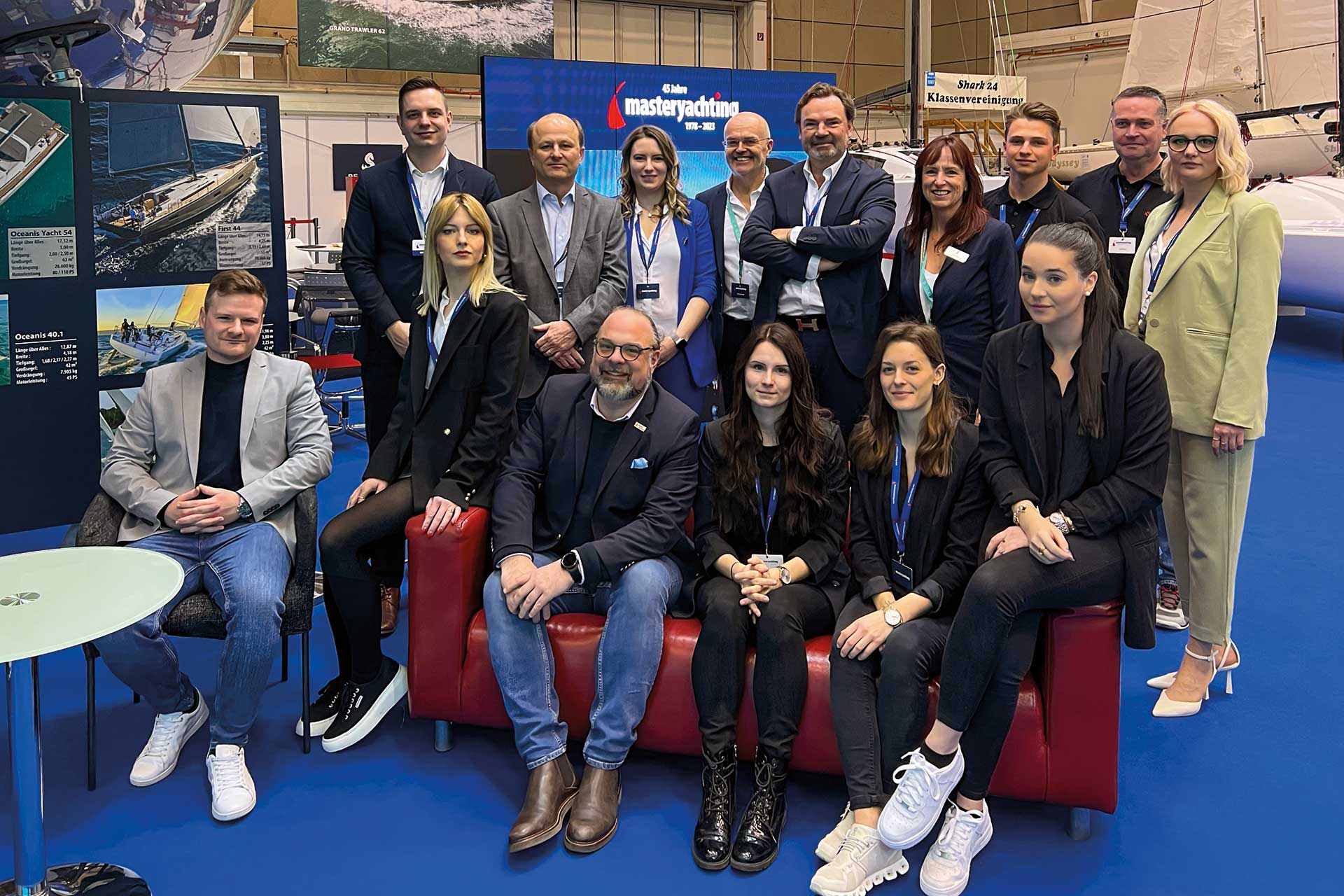 Sales increased year after year; from 2015 to 2018, Master Yachting was by far the best Lagoon dealership in all of Europe, and in 2019, even the best in the world. The secret of success, in addition to hard work, is to convey the meaning and added value of yacht charter investment to customers and thus considerably enlarge the target group of potential yacht owners.
In 2016, they opened a subsidiary in München, which serves markets from Munich up to Düsseldorf, and there is also a sales offi ce in Zürich. In addition, the product range has been expanded in 2019 with Sanlorenzo Yachts, which doubled the volume of Beneteau, Lagoon, and Frauscher sales. Meanwhile, Schillinger and Schmid have brought youthful and dynamic support to the company.
Marcel Glaubacker, from Düsseldorf, is the operational director of Master Yachting GmbH, the Swiss Cornelius Kistler manages the subsidiary Sanlorenzo South Central Europe d.o.o. and Zagreb based Dino Mehun is head of after-sales for both companies.
Photos Master Yachting