If you are looking to get away from the hubbub and spend a calm night in a safe haven, the peaceful waters of Lumbarda are just the place for you
The very first Greek colony on the isle of Korčula – as documented in the Lumbarda psephisma, a stone inscription detailing the establishment of the colony in the 3rd or 4th century, found on the Koludrt peninsula – Lumbarda (42° 55.5′ N, 17° 10.6 E) is a picturesque fishing village whose friendly inhabitants are still connected to their humble roots. The sea in front of the village is tricky and there are many sandbanks, underwater rocks and islands, so make sure you don't diverge from the rout charted by your navigation system and exceed the 4-knot speed limit.
Although these waters are often at the mercy of northern winds, Lumbarda itself is well protected, as it is surrounded by an elbow-shaped dock. The water in the harbor gets progressively shallower as you approach (varying between 8 and 15 meters), and caution is advised when entering.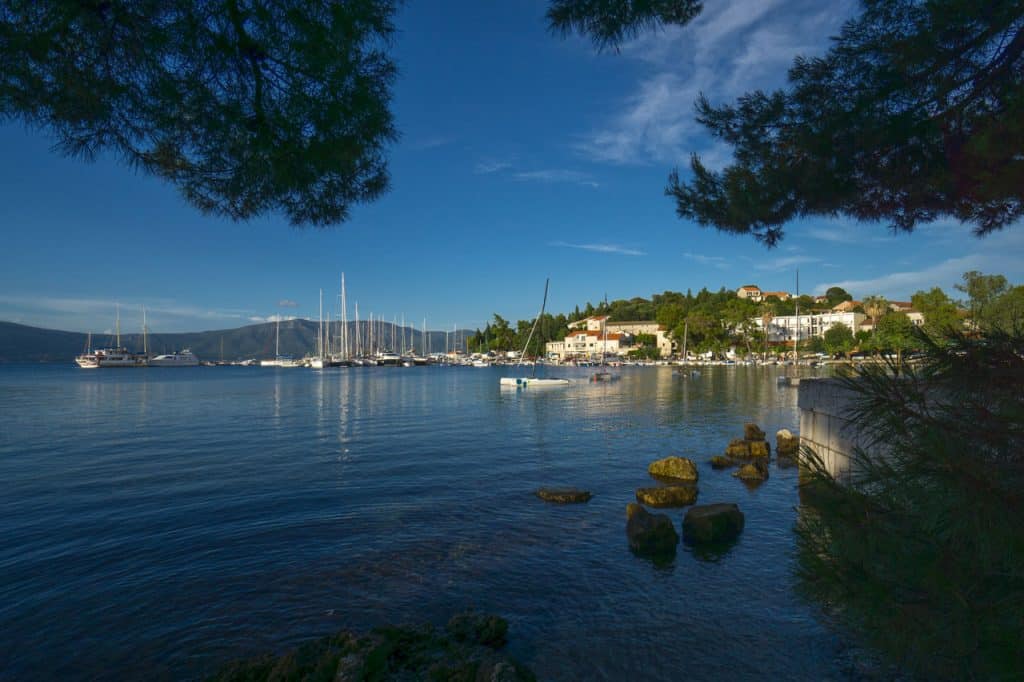 The prices are lower than in the nearby ACI Korčula marina, and the harbor offers water, electricity, showers and toilets. After you've dropped the anchor, take a relaxing walk to the nearest café, sit back and enjoy the view, or take a hike to the St. Roch church – the patron of Lumbarda – on top of the hill that dominates the heart of the city. Lovers of food and wine will find Korčula has more than enough to offer, and around Lumbarda there are many agri-tourism properties ready to delight the palate with locally grown and prepared food.
One of them is the Zure farm, whose fish and vegetable dishes are among the finest in the area. Wine and cheese aficionados will love Korčula: local grape varieties grk and plavac make excellent wines, best enjoyed with local cheeses. The varieties have probably been brought to the island by its Greek inhabitants around 500 B.C., and have since been thriving in the sandy, dry island soil. The best location for wine tasting is the Bire wine cellar near the St. Roch church.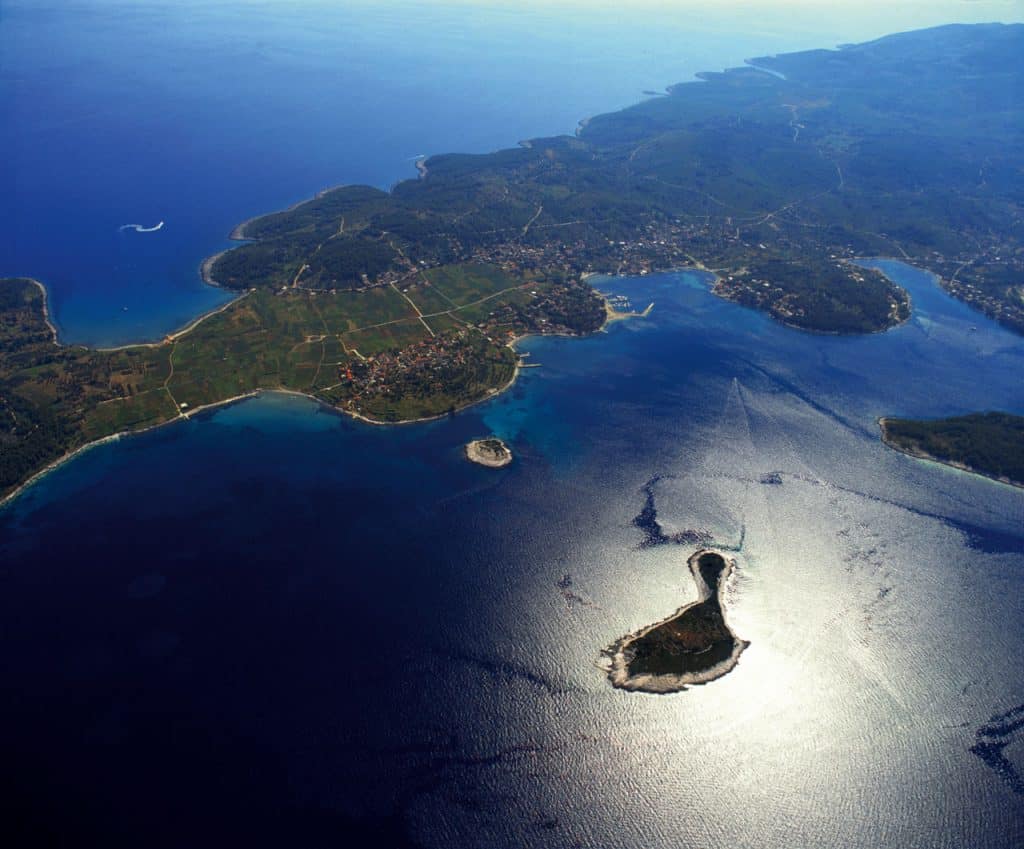 Sightseeing in Lumbarda is a relaxing activity most probably beginning or ending on top of the hill dominating the center of the town, but if you want to get away from all human activity, take a walk outside town, among the mulberry trees guiding you toward vineyards. Bike rental is another option for getting to know that part of the island, as there are many bike trails taking cyclists through olive orchards toward the sandy Pržina cove, to Gornje Blato, or to the promontory from where you can see all the way to the nearby islands of Lastovo, Glavat or Mljet.
Lumbarda is a small town without nightlife, but the town of Korčula is close enough (only six kilometers away by car) and vibrant enough to be an option. You can also sail there and drop your anchor in the sandy coves Bili žal and Pržina on the eastern side of the island, by the islands of Badija – worth visiting even only for the Franciscan monastery standing there since the 14th century, or the island of Stupe, famous for the trattoria of the same name. On Korčula you can't go wrong no matter what you chose and where you go, even if the only thing you want to do is lie on the beach and let your eyes roam across the blue.
Photos M. Jelavić, B. Kačan and I. Pervan