By becoming an unavoidable destination for elite guests in the Adriatic, Čikat on the Island of Lošinj, is gradually becoming a nautical destination as well
The Croatian Adriatic is full of places that stand out for their beauty, natural scenes and the level of services they offer, especially in the past decade. Dubrovnik, Hvar, Kornati, Krka… visitors to our coast have endless opportunity to enjoy truly unique places. Are any of those places more special than others and can there even be a criteria for us to rank them upon? The most realistic answer is no, but there is one place that has come very close to becoming declared without equal, at least from the perspective of our magazine.
On the island of Lošinj there is a bay called Čikat, with a century-old tradition of tourism, which has gained a new momentum. A boutique mooring spot for yachts, which will be even further polished, where you can come ashore and enjoy the specialties of this bay located in the attractive Lošinj Aquatorium. This bay has plenty of exceptional features that make Čikat the new yachting destination of the Adriatic.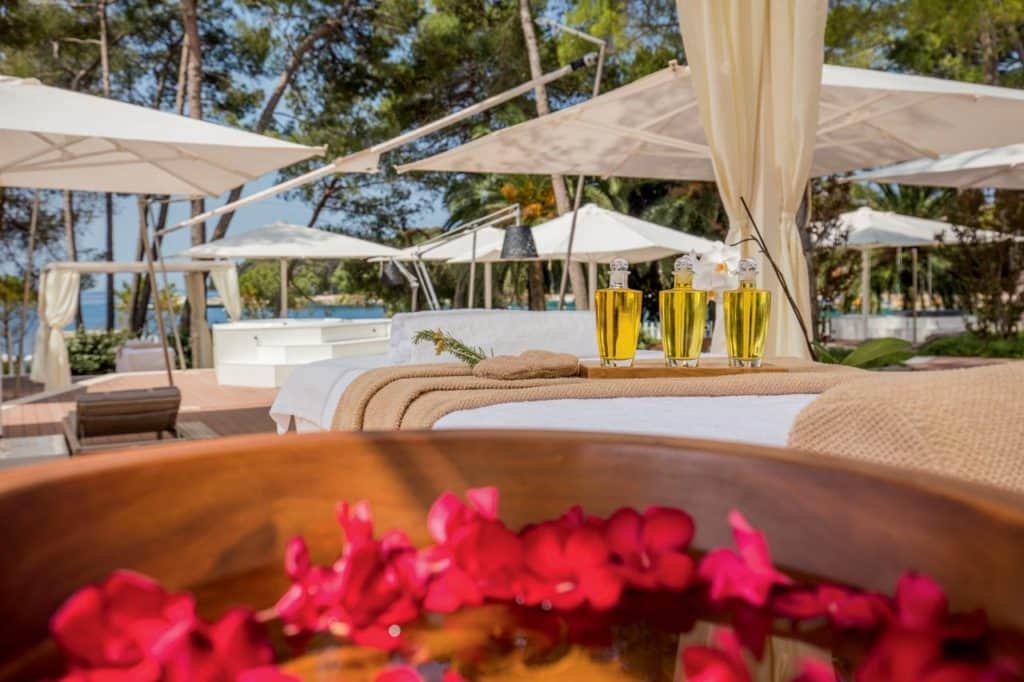 First of all, it is home to the most luxurious hotels and villas on this side of the Adriatic, part of Lošinj Hotels & Villas, whose level of service is an enhancement to their usual, elegant and chic decor. The Island of Lošinj has been known as a treatment centre for a long time, it has a mild and pleasant climate, crystal clear sea, fragrant air and an above average number of sunny days. Back in 1892, the Austro-Hungarian aristocracy loved spending their time in Čikat and nowadays, it is one of the most beautiful and intimate bays on the island. This is a rendezvous of top quality gastronomy, luxury accommodation and all accompanying services that will satisfy even the most particular visitors of the Adriatic.
As the icing on the cake of LH&V, we should mention the Alhambra Boutique Hotel, which was built in 1912, based on a project by the esteemed, Viennese architect, Alfred Keller and inspired by Spanish architecture. Alhambra was a luxury hotel back then, just as it is today. Villa Augusta, a magnificent, classic, building with Art Deco details from 1908 is located next to Alhambra. Alhambra is a unique mixture of the spirit of aristocratic times and exceptional luxury, combined with top-notch, personalised service. The hotel's guests have the opportunity to enjoy the fully equipped 36 deluxe rooms and 15 suites. In addition to exceptional luxury, Alhambra also boasts the à la carte Alfred Keller restaurant, which serves exclusive, top quality delicacies made with traditional ingredients.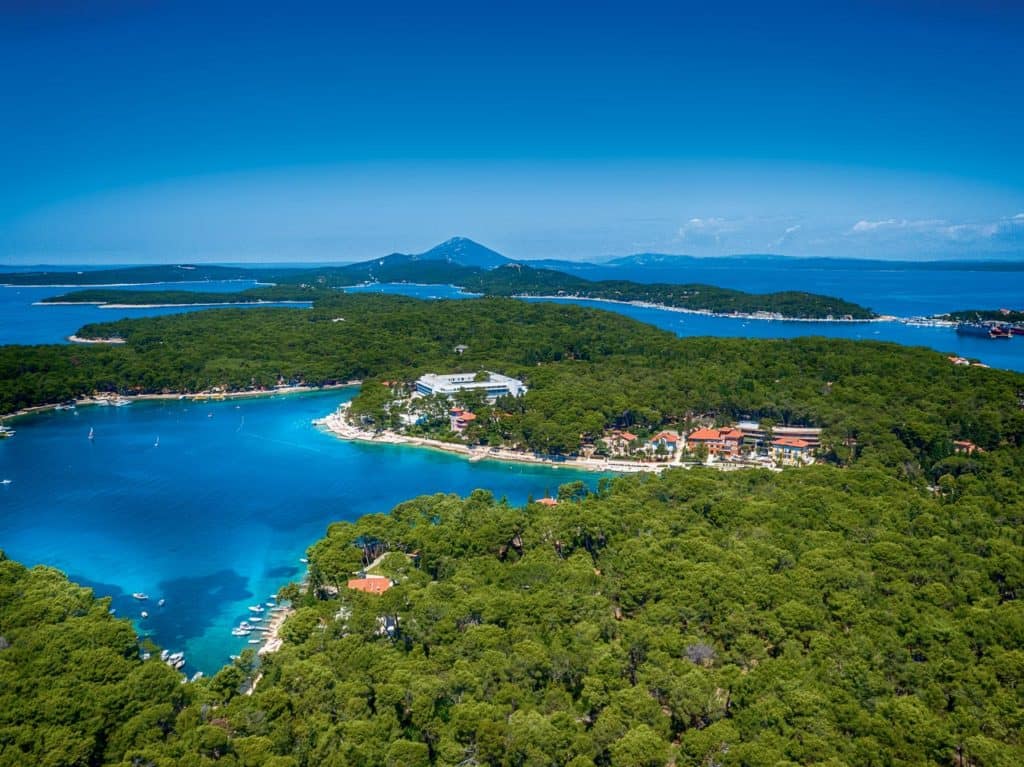 These include domestic olive oil, sheep cheese, lamb from the Island of Cres, boškarin (Istrian cattle) and various types of fresh fish, shellfish and other delicacies from the Adriatic Sea, such as Kvarner Scampi. Thanks to the restaurant's splendid menu, Alfred Keller has been included in Gault & Millau's list of the best restaurants in 2017. For guests with refined tastes, accustomed to superior, personalised service and elegant comfort, Alhambra Boutique Hotel is an ideal destination. The surrounding area of the Bellevue Hotel allows you to have a great time in bars, restaurants or you can choose to renew your body and soul in a unique Spa clinic, which offers an integrated health & beauty service, a choice of multi-day programs and health treatments using top cosmetic products from leading world laboratories.
The premium services of both Alfred Keller Restaurant and Alhambra Boutique Hotel are complemented by the wine cellar, which features over 350 top quality domestic and foreign labels. This means that each guest can have an unforgettable eno-gastro experience and a delightful combination of authentic delicacies, made by Chef Melkior Bašić. Čikat offers a special blend of peace and luxury and is an ideal place for a break from summer cruises. If it isn't on your route this year, we suggest that you mark it as the starting point for your next summer trip if the works on extending the runway are finished and the airport becomes suitable for bigger planes.
Photos Čikat