When you arrive in the port of Maslinica, a charming fisherman village on the island of Šolta, the first thing you notice is the impressive 18th century palace of the Heritage Hotel Martinis Marchi in front of which there is a beautiful marina. This exclusive boutique hotel has only seven luxury suites all with beautiful sea or pool views, named after historical figures related to the castle's past, and offers accommodation for 20 people securing privacy and customised service.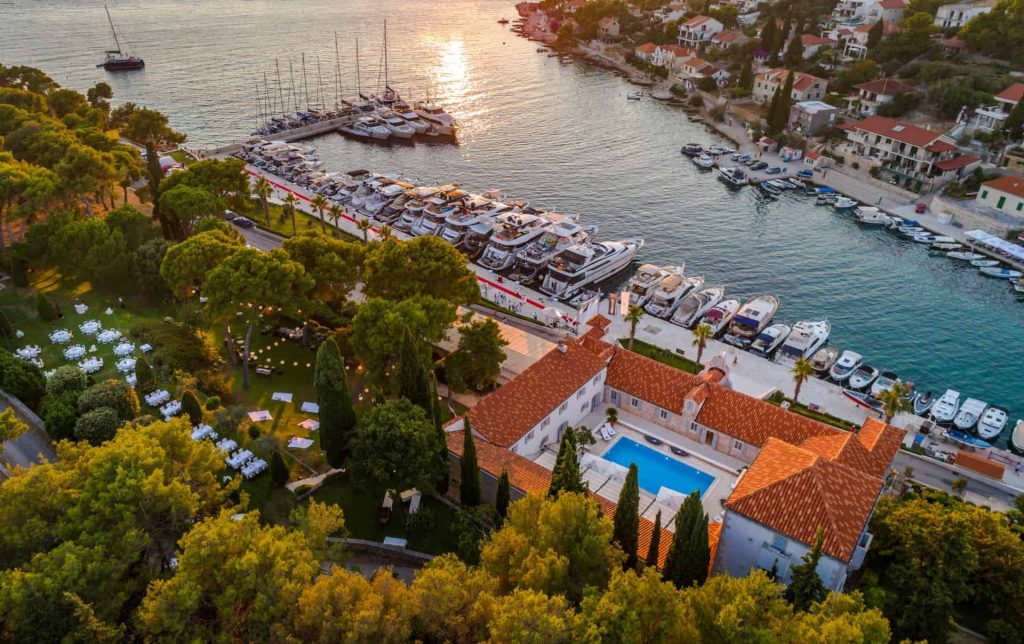 We advise visiting this unique location from May until October. Still, it is most opulent during the first weekend of August when they organize traditional Martinis Marchi Summer Party – a thematic luxury summer event with lavish entertainment, fashion show, art programme and abundant gastronomic offer.
Read more: Šolta: The Forgotten Island Kingdom in Croatia
Read more: Martinis Marchi Heritage Hotel: A Special Charm of Šolta
Read more: The best restaurants in Croatia to visit by boat
Guests enjoy imaginative scenography settings and interesting costumes following the theme. This year the Moonlight theme is promising a lot of silver and gold sparkles, and that means for sure it will again be the best summer bash on Adriatic!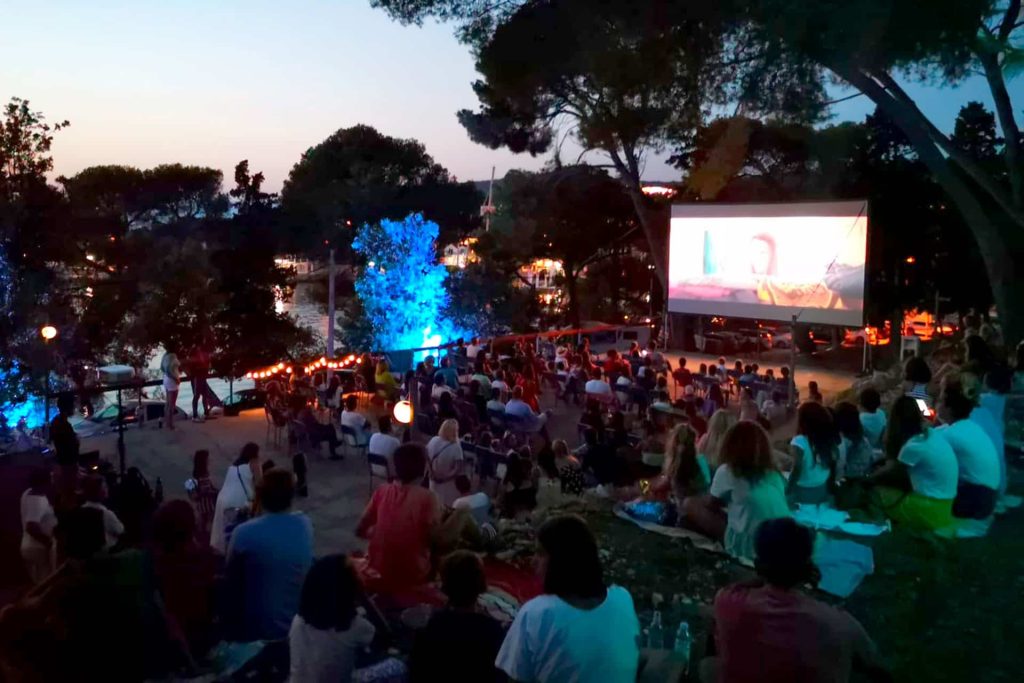 However, that is not all. Thanks to the Bočić Association, this summer in Maslinica will brim with events. In the garden of the Martinis Marchi Hotel, the association will, for the second year in a row, throw a movie party under the stars, showing six movies. The first two movie nights are scheduled for July 9 and 10, the following two for July 23 and 24, and the final two for August 13 and 14.
Children can look forward to play 'Smjehuljica i Mrgud' (Smiley and Frowny) on July 31, a production of the Požega City Theater. All these activities are sponsored by Kino Mediteran, Hotel Martinis Marchi and the Municipality of Šolta, under the auspices of the Šolta Tourism Board.