The world's best chef Dabiz Muñoz and his DiverXO restaurant in Madrid offers a menu that is like a roller-coaster, taking you from one side to the other and you can never guess what's next
Lucid genius Dabiz Muñoz opened Madrid's DiverXO fifteen years ago. Two years later, the restaurant relocated and then it went on to get – and retain to this day – three-star Michelin status: the first one in 2009, the second in 2011 and finally the third one in 2013. In addition, he is currently No. 1 in the world according to The Best Chef platform and he was part of the Weekend Food Festival Rovinj in May, the biggest regional
culinary
event.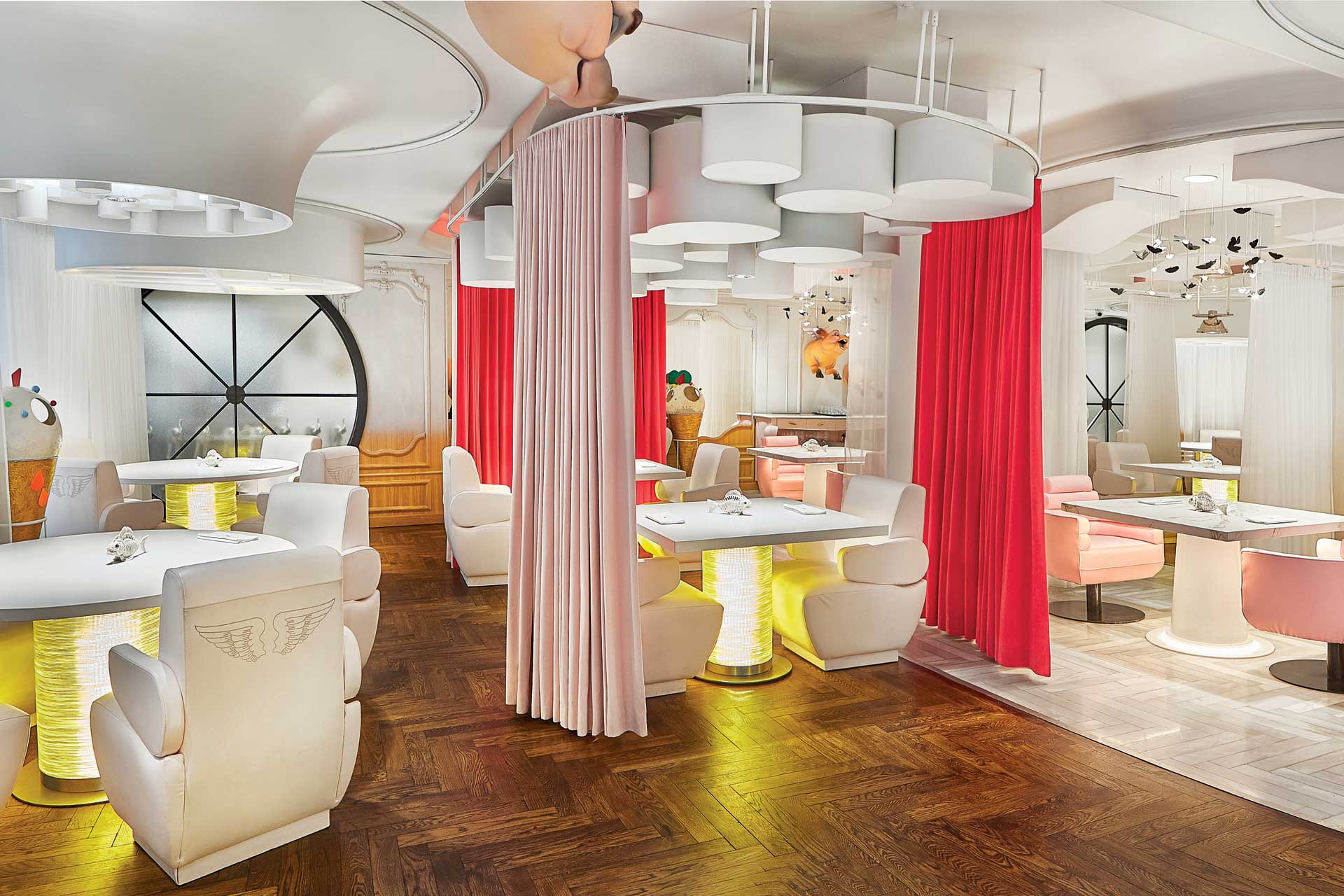 DiverXO is part of the NH Eurobuilding Collection Hotel, on the edge of the city centre, which gourmands that come in droves apparently don't mind as they patiently wait for months to get a seat. This year we were lucky enough to eat there twice and it's difficult to describe the excitement and joy that this
gourmet experience
brings. During our last visit in April, we were welcomed by a new, refreshed menu, in addition to a few classics that we already got a chance to try.
They were extraordinary both times. The night before, we visited Dabiz's second Madrid
restaurant
, StreetXO, located on the top floor of the El Corte Inglés Serrano shopping centre. It's a loud, unusual, wacky place similar to a circus, without waiters or sommeliers, where you can eat relatively cheap outstanding food. Expect to queue on any given day of the week because StreetXO doesn't take reservations. As guests leave, new people take their places.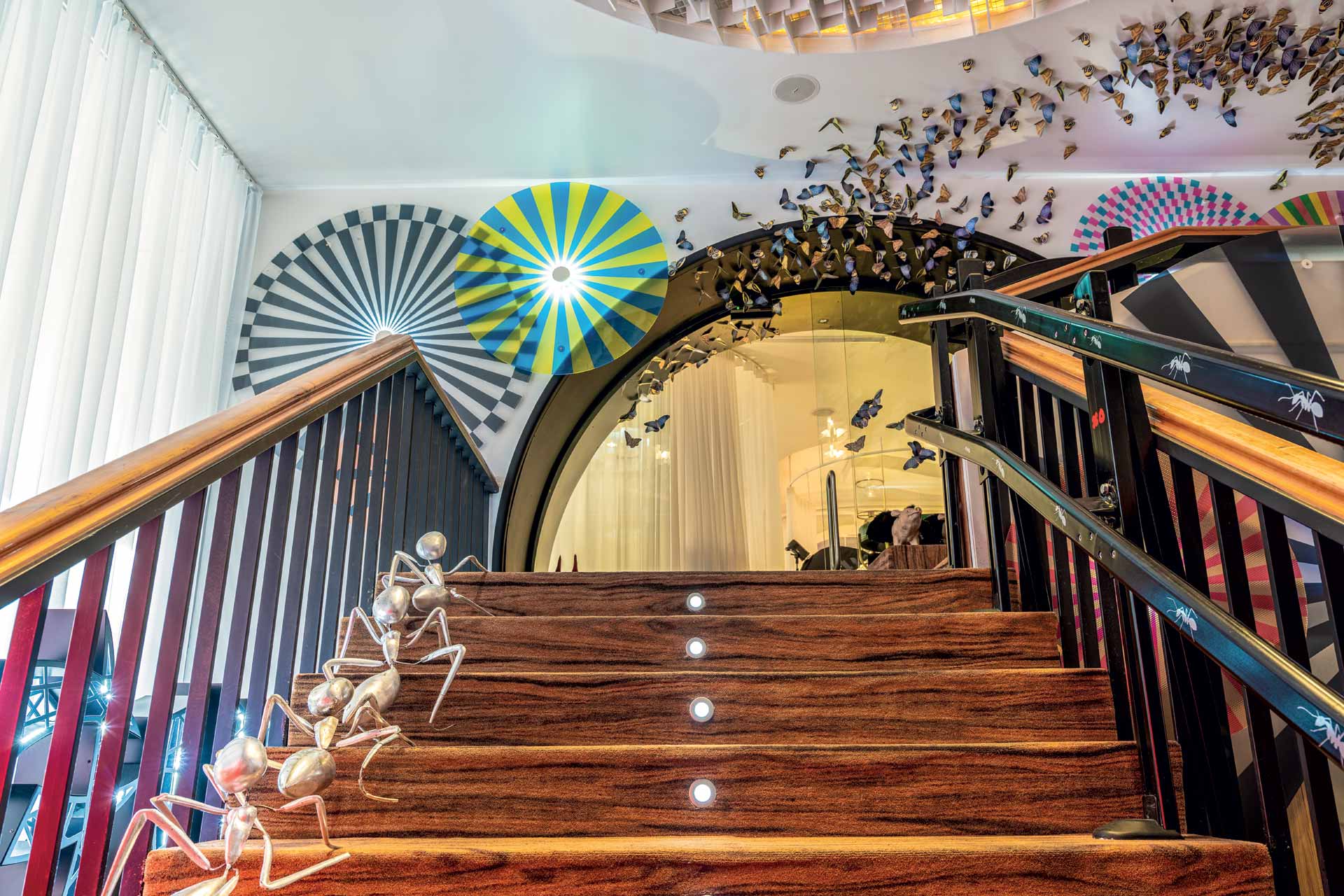 The loud murmur is no match for the aggressive music playing between the open sections of the kitchen. The kitchen is an island where chefs finish meals in front of guests, serve them and then explain what each dish is. Everyone sips on cocktails that have been a hit here since day one. We could say that StreetXO is the wilder and bistro-oriented sibling of DiverXO, which meets all the criteria of a three-star Michelin restaurant. As you enter, you are met by flying pigs on the walls, huge ants climbing the stairs, and thousands of colourful butterflies.
The interior is reminiscent of Starship Enterprise from Star Trek with its futuristic armchairs, with parts sectioned off with translucent curtains. Pigs don't fly, but maybe they dream about it. The aim is to go beyond your limits and make the impossible possible. Seeing a pig fly is like Don Quijote 'dreaming the impossible dream', seeing and experiencing what others can't or don't know how to. That's the story behind flying pigs as the symbol of DiverXO. And the food, well, it's fantastic.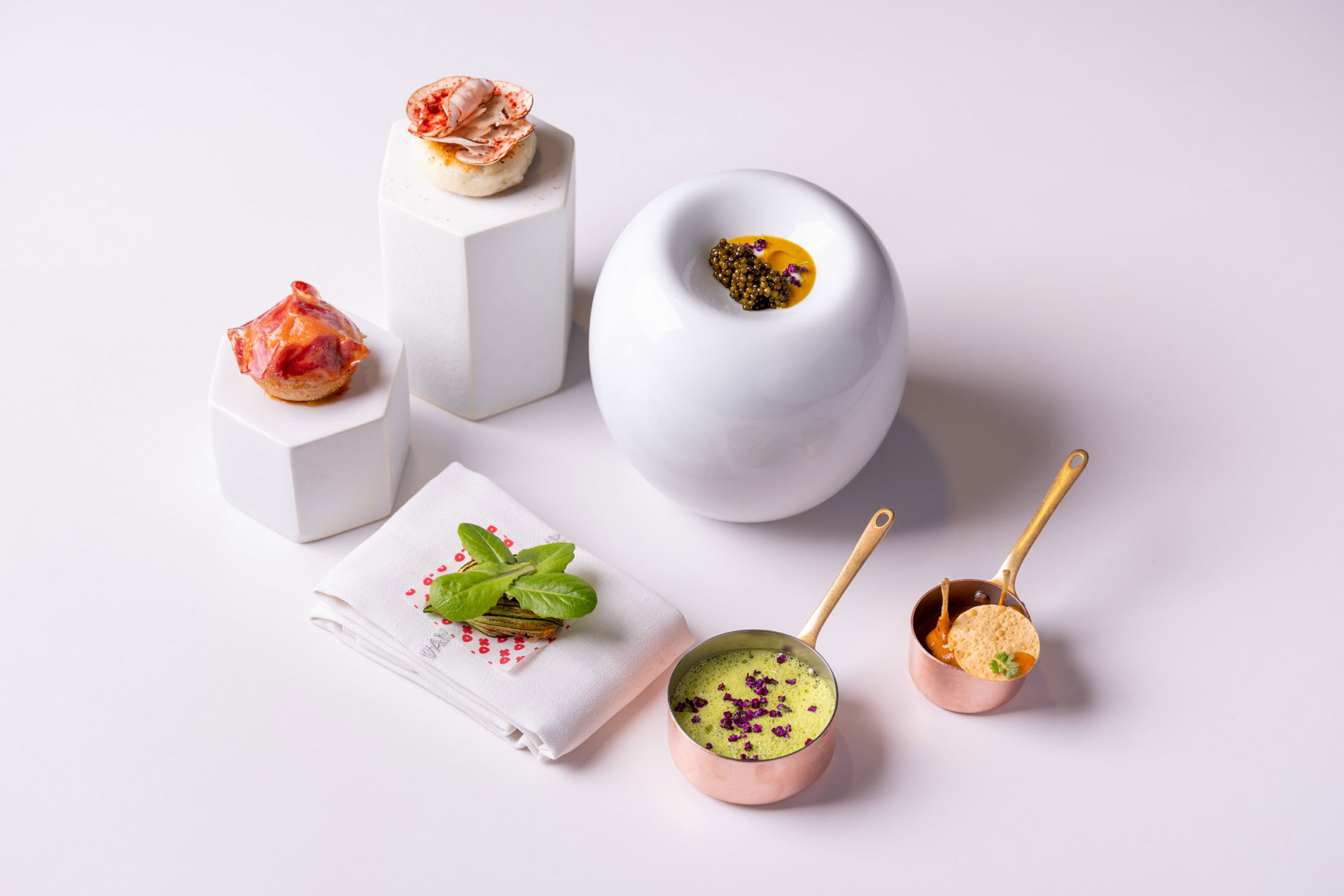 Dabiz is in love with Asia, the ingredients, spices, techniques he encountered during his travels. DiverXO is an unusual fusion of Asian cuisine with occasional forays into the Mediterranean. The 15-course tasting menu is a genuine roller-coaster, taking you from one side to the other and you can never guess what's next. The first course, for example, was squab, which no one ever thought of pairing with the phrase 'compliments of the chef'. Even though the entire menu is visually pleasing, the tastes and textures will leave you speechless.
There are only a few places in the world that delighted us so much with their food selection, and not only that. Wine pairing can be challenging and it's an art, but sommelier Miguel Ángel Millán took it to a level that you can't get anywhere else in the world. Limited selection of 1980s champagnes, 50 to 70-year-old Spanish and French wines and finally, Pedro Ximenez Don PX Convento Seleccion dessert wine from 1929 by Bodegas Toro Albalá.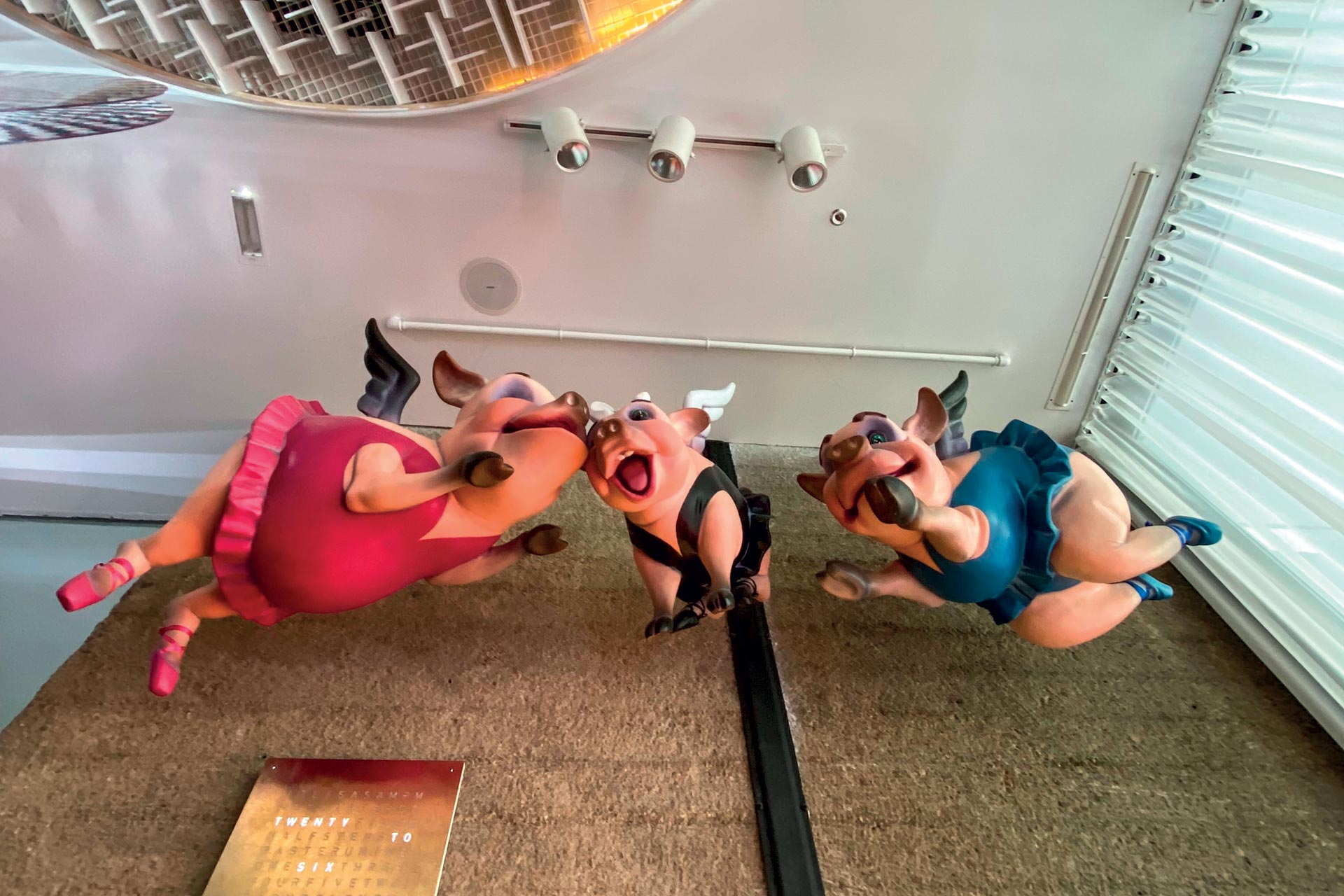 We won't go into all the courses, but let us just point out that there are test-tube cocktails that aren't actually cocktails, but liquid appetizers. The sharp flavours and spices of Pad Thai, Sate Indonesio and Thaipirina have a kick to them that will make your palate anxious for what's next. The fish trio was unforgettable – European flounder, sea bream and red mullet with ice lettuce. You must have watched the eccentric Addams Family. Remember their pet, disembodied hand called Thing?
Fluffy bits of grilled cuttlefish with yellow pepper and Pil Pil are served on a hand just like this. Brilliant and memorable. We had baby eels two ways, the first dish was prepared by Dabiz himself in front of us and then another one followed, with baby eels from the Miño river, Cantonese-style seafood noodles with sea cucumber, sea urchin, Shiitake, Penja pepper and Chinkiang vinegar.
DiverXO
is unquestionably one of the finest restaurants in the world. Madrid alone is worth the visit, but if you happen to miss out on a reservation at DiverXO, stand in line and wait for StreetXO, it's worth every minute.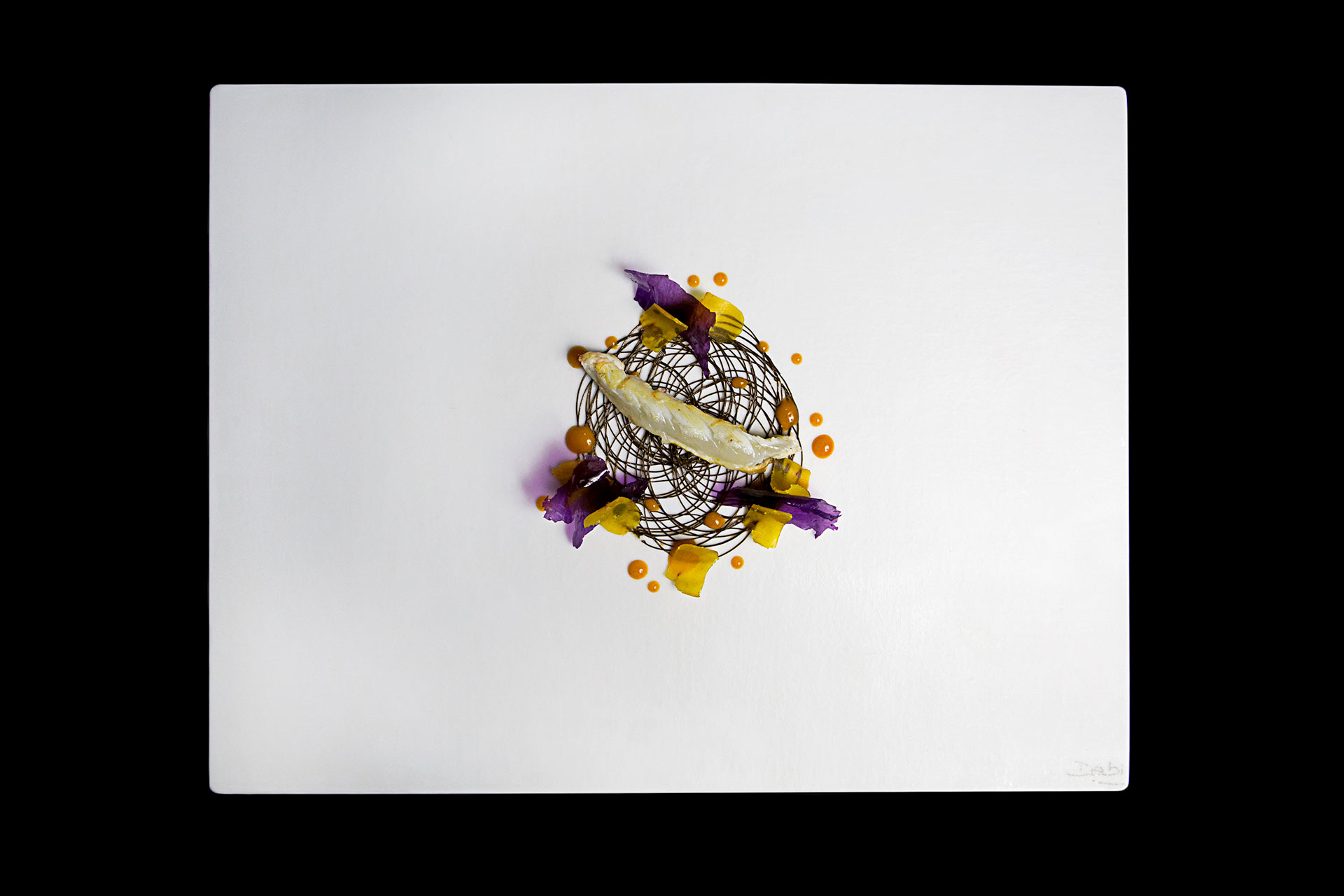 Dabiz has managed to find a way to link the aesthetic and sensory experiences, while the presentation is grandiose, delicious and unique. DiverXO has remained avant-garde and revolutionary even after a decade and a half. We were extremely happy that this spring, he decided to make an exception and leave his restaurant for a while to visit Istria so that he could pass some of his creative madness and inspire everyone searching for their culinary path. Because nobody is as original and as successful as Dabiz Muñoz.
Text Hrvoje Petrić
Photos DiverXO