Discover all the gems in Golden Triangle of Split Archipelago
We are taking you to the serene islands of the Split Archipelago, like Biševo with its famous Blue Cave, southern shores of Vis, Pakleni islands and Hvar

Split Archipelago is among the most attractive sailing regions in Croatia. Popular internationally, that part of the Adriatic was until recently under tourist occupation: in addition to all the yachts and other vessels available for charter in the area, endless private day cruisers made their loud pilgrimage to the serene islands of the waters in the vicinity of Split, like Biševo with its famous Blue Cave, southern shores of Vis, Pakleni islands or Hvar.
Šolta or Brač is your first stop in Split Archipelago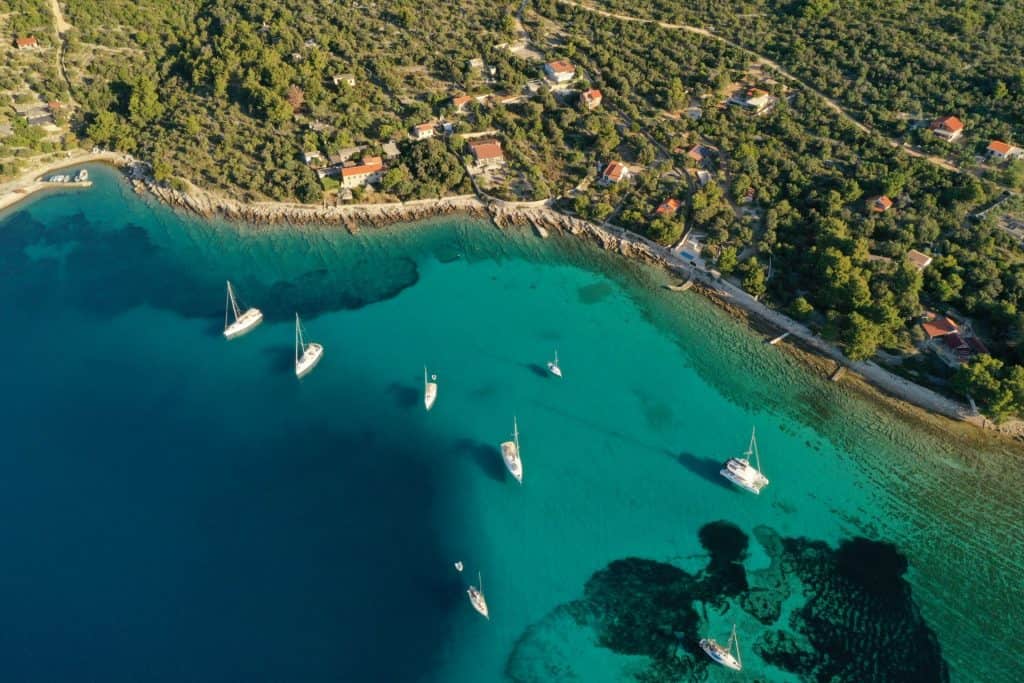 Ports were crowded, the sea spotted with trash, the smell of fuel as omnipresent as the scent of sea and salt. Local yachting enthusiasts adapted fast and started avoiding the Split-Hvar-Vis triangle altogether. The moment to discover this lovely region just might be now – it's almost certain the sea will not be crowded this summer. Gather your crew and turn your bow toward the south for an unexpectedly unhurried tour of the triangle. The first stop on your cruise should probably be the Split Gates strait, a blink away from several charming villages, like Milna on the island of Brač and Stomorska on Šolta. If you decide to drop your anchor closer to the islands, both Brač and Šolta offer plenty of safe space.
Pakleni islands are five miles further southwest and interesting enough for a detour. The 21-strong archipelago brims with bizarrely charming islands big and small – and don't let their name fool you. The opposite of the wild Pacific ocean, this archipelago whose name sounds just like the Croatian word for hell – Hellish islands – are actually named for a similarly sounding word denoting a specific pine tree resin used for waterproofing hulls, found on almost every island in the archipelago.
Budikovac is a unique place, bent on maintaining eccentric character no matter how beneficial mainstream tourism might be for local economy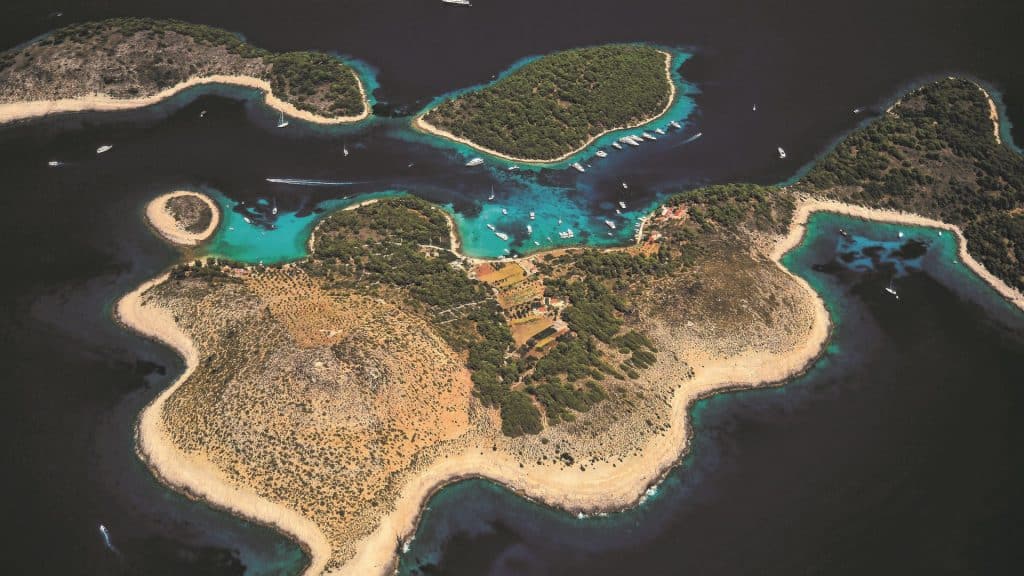 The largest among them is Sveti Klement, whose southern shore in the absence of southern wind is a true oasis. Coves dot the coast from west to south – the big and welcoming Soline, the turquoise Taršće, the small Stari Stani and the popular Vinogradišće. The fifth in this row is Stipanska cove on Marinkovac, but beware – there is a night club on that island and the noise it creates is unavoidable. If you decide to spend a night there, Sveti Klement is the best choice, as it is if you're into hiking.
The island is criss-crossed with hiking trails connecting all of the coves, interesting enough for a two-hour hike. The waters around the island are calm and ideal for diving, stand-up paddling or fishing – catch enough fish for a nice family dinner and relax after a long day of diving and discovering the hypnotizing and diverse underwater life. In addition to abundance of fish, these waters offer some unusual delicacies, like sea snails or sea anemones, which can be a good alternative for grilled calamari. One thing is for sure: don't count on finding a restaurant in these waters, but the sea will provide.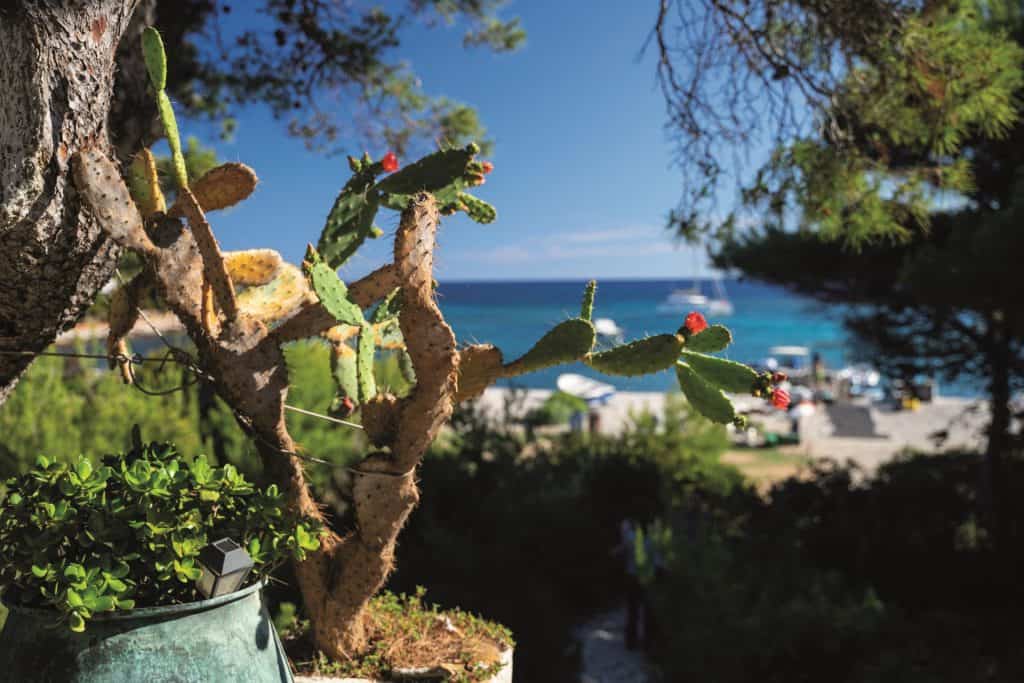 Although Pakleni islands are interesting enough to hang around for several days, as it is the case with locals and their families, if you're looking for something different every day, turn toward Vis. This dreamy island is easily approachable from the south, and mere ten miles from Pakleni islands.
Explore loveliest lighthouse in the Adriatic
The loveliest cove on the island is Stončica, a bliss in turquoise with the loveliest lighthouse in the Adriatic. The nearby Smokova cove is the locals' favorite 'picigin' spot, but despite offering ideal conditions for this addictive water game – sandy beaches and underwater– it's mostly empty even in high season.
Another sandy beach lies in Zaglav cove, uninhabited if you don't count the many fan mussels that live in these turquoise waters. The sand in this cove is particularly fine and brilliantly white. Right around the corner, so to speak, lies the village of Rukavac – split between the rocky northern coast and the fine white pebbles of Tepluš beach. You can choose either part for anchoring, except during southern winds, or come a bit closer and moor at the small stone dock for vessels with small draft.
Green Cave on the nearby Ravnik island is at its most beautiful early in the morning, with first sea rays, but when the sun gets high, continue to one of the most beautiful coves on Vis for a swim
The small nearby island of Budikovac is also safe in most conditions, and its turquoise lagoon will only be unsafe in rain and strong wind. Budikovac is a unique place, bent on maintaining eccentric character no matter how beneficial mainstream tourism might be for local economy. Andro Slavić, who owns a small ranch and a quirky restaurant on the island, told us what life was like on the island during the quarantine: 'I spent two-three months in lockdown, but then I started wondering if anyone would ever come check up on me. As for tourism, it's hard to tell: it'll come back when the time is right, but the government really should come up with a plan for smaller destinations like our island. We can't get out of this pickle without any help. I say we go back to work, but stay mostly aboard vessels.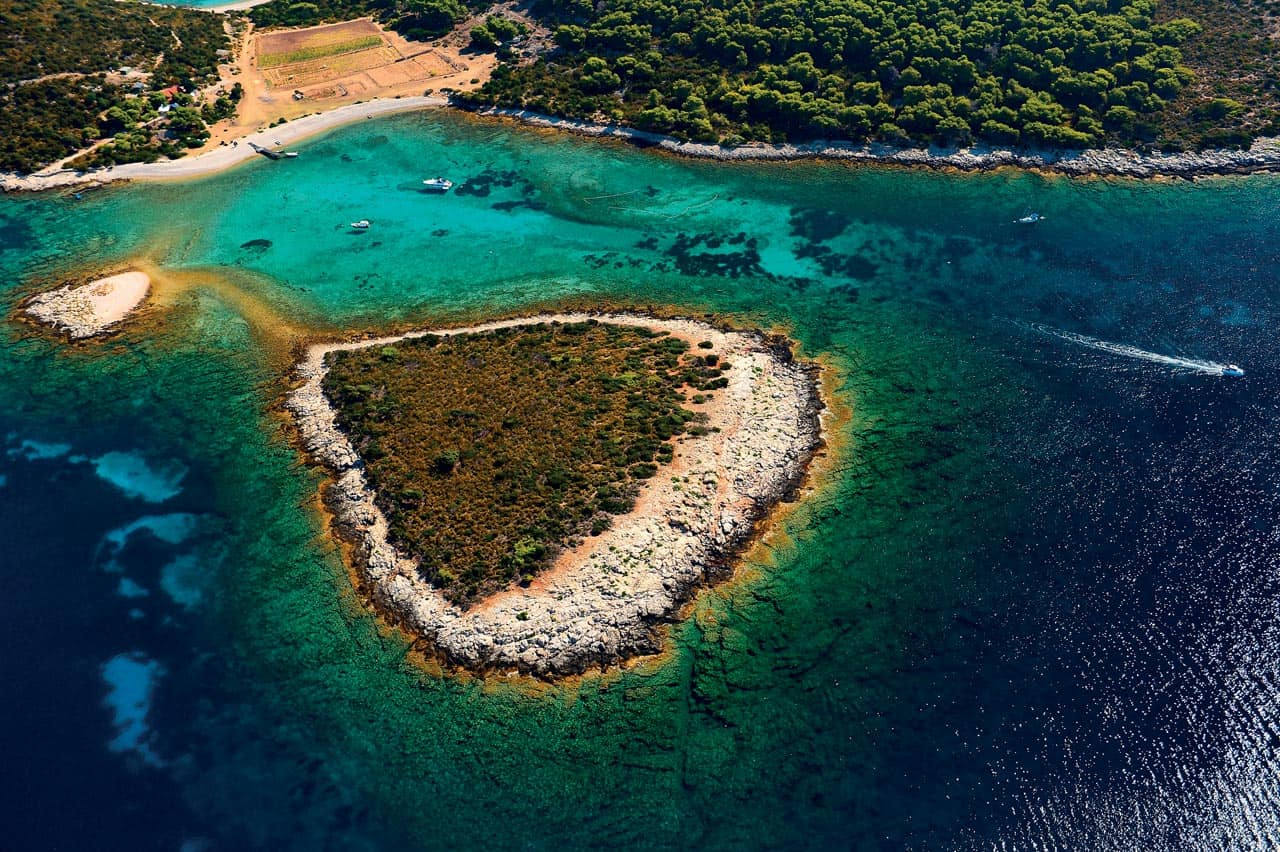 Budikovac has a lot to offer, lot of fresh content, but no interest outside our regulars. I've had phone calls, inquiries, people want to come back. We'll survive, we always do.' Andro and his island usually follow just one rule – there are no rules. If you're nearby, go wave at him from a safe distance, then take a relaxing walk on the pebble beach of serene colors, take a selfie or two to keep the day for posterity and then go find something to eat – first take a hike through cypress woods and pick some capers and then go fishing in the blue. Even if you don't catch anything, you'll feed your soul with all that beauty.
Swim in famous Stiniva cove
Green Cave on the nearby Ravnik island is at its most beautiful early in the morning, with first sea rays, but when the sun gets high, continue to one of the most beautiful coves on Vis for a swim. Srebrna cove – Silver cove – is known for silvery pebbles, and is one of several extraordinarily beautiful coves on the southern coast of Vis.
Along Ruda Cove known for almost Caribbean turquoise waters, Mala and Vela Travna with their creatively shaped rocks and miniature silver crescents of sand, and Stiniva, the most famous cove on the island of Vis and a true masterpiece. Stiniva used to be a cave, not a cove – but the roof of the cave sunk and now there's nothing above you but the sky. Shielded by rocks on both sides, Stiniva is easily approachable by boat and hides in her heart a silvery beach.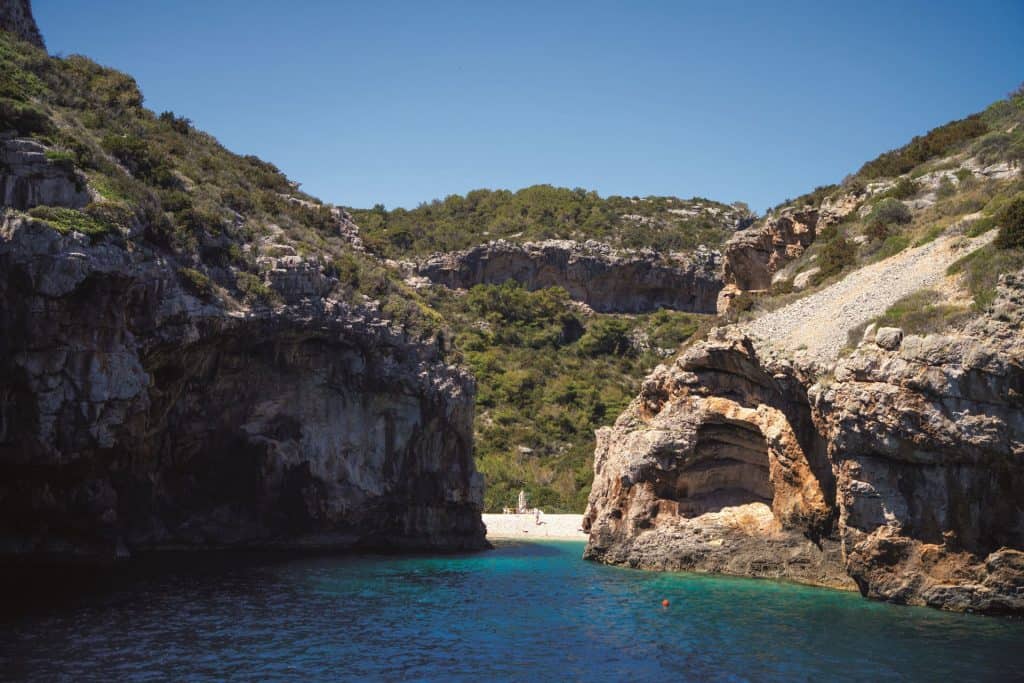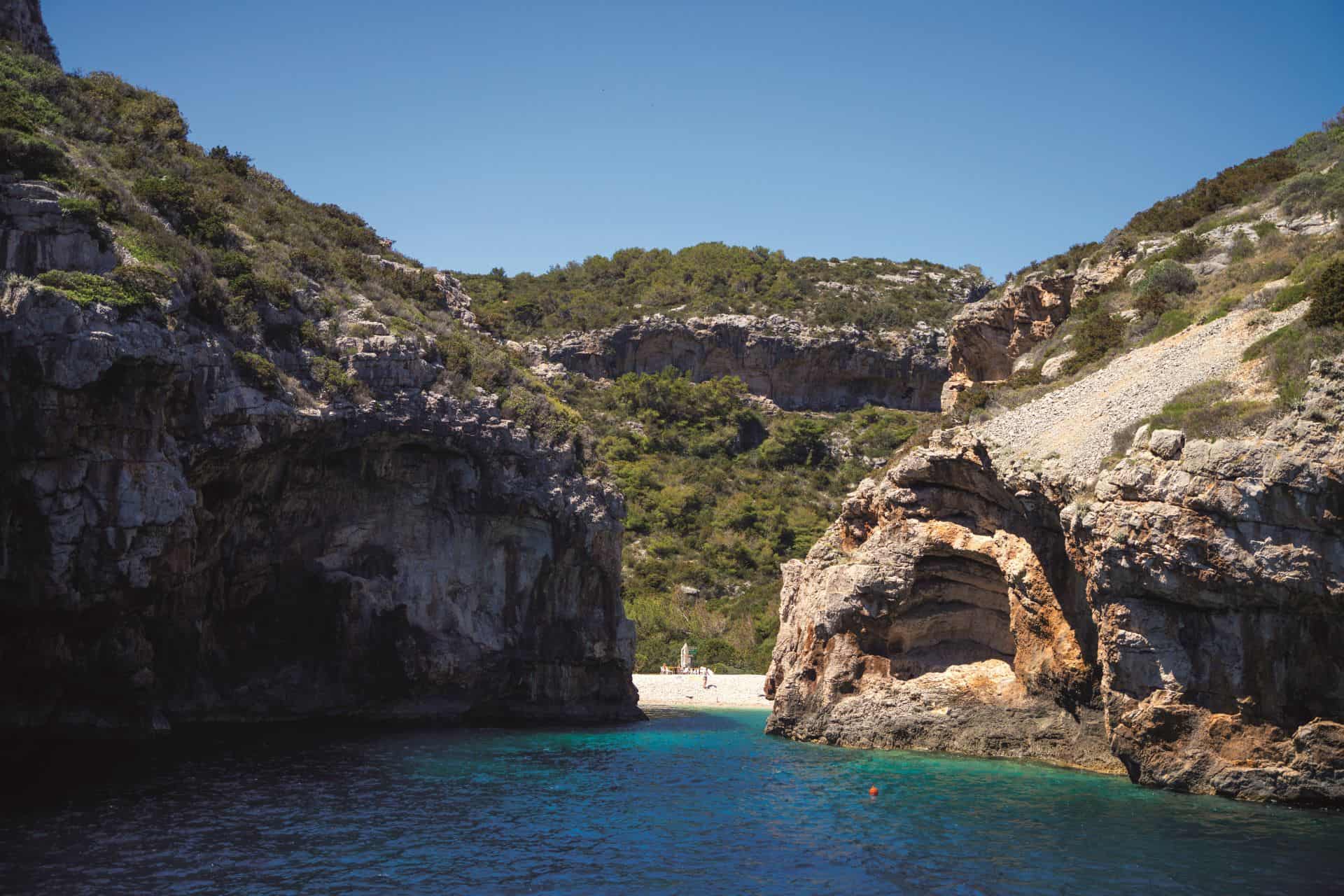 All the way from there to the westernmost point of Vis, small unnamed coves dot the coast, all perfect for a quiet afternoon or watching the sunset. Finally, the quaint fishing village Komiža is the buzziest place on the island – if you are up for an adventure consider hiking, biking, tanning or visiting the one church in the village.
The steep and narrow hiking-biking trail is spectacular, and will lead you to one of the most spectacular promontories in the Adriatic – and give you a chance to see the region as if on a map, and decide which way to turn your bow next.
On your way back, visit Biševo island and Maslinica on the island of Šolta, home of Croatia's most exclusive boutique hotel and marina, the spectacular Martinis Marchi. Considered quite ordinary among locals, Maslinica is still a unique example of a fishing village that found new splendor and function in modern times.
Text Josipa Vlahović Cikatić
Photos Kristina Peračić, Ivo Pervan, Boris Kačan, Filip Bubalo & Heli Foto