The Falkensteiner Resort Punta Skala is a one-of-a-kind destination in the Adriatic that offers Mediterranean flair, premium experience and top service, adding new amenities and expanding the existing ones on an ongoing basis
Falkensteiner Luxury Villas Punta Skala
Impressive, elegant buildings, perfectly integrated into the environment – each of the five newly built villas in the unique Falkensteiner Resort Punta Skala not far from Zadar with a view of the enchanting Zadar archipelago can accommodate up to 7 people, covers an area of 200 m2, has a private Mediterranean garden and a heated pool of 40 m2.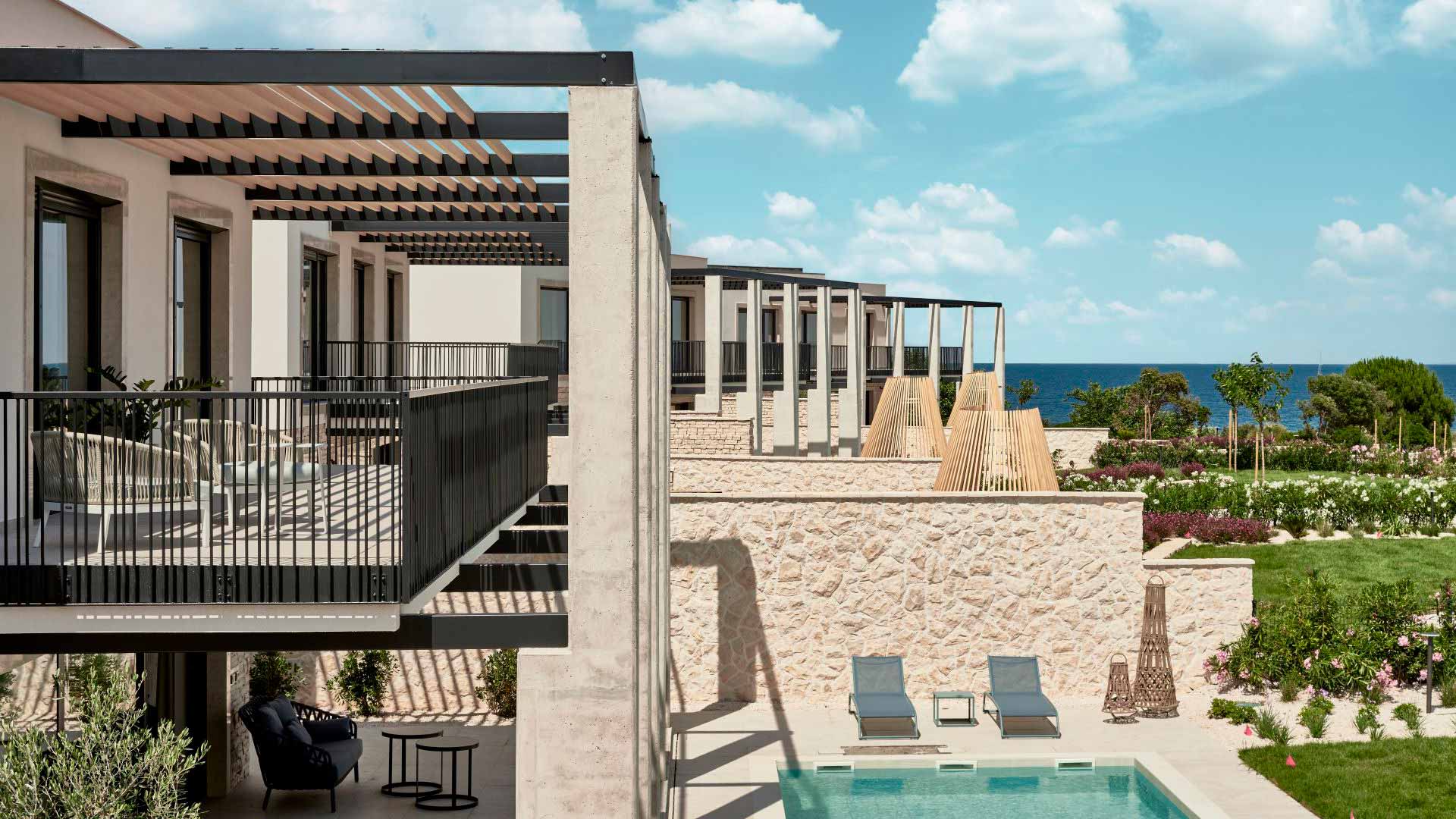 The modern design is inspired by the Mediterranean, and unobtrusive color harmonies and high-quality materials are used. In accordance with the Mediterranean nature, the villas form an organic structure between the interior and exterior space. As a special highlight, pergolas offer not only pleasant shade but also a wonderful view of the sea.
Each villa is surrounded by natural stone walls. The facade facing the street is designed to give a sense of privacy and security, with only a few small windows, while the garden facade has large floor-to-ceiling glass openings and an unobstructed view of the Zadar archipelago.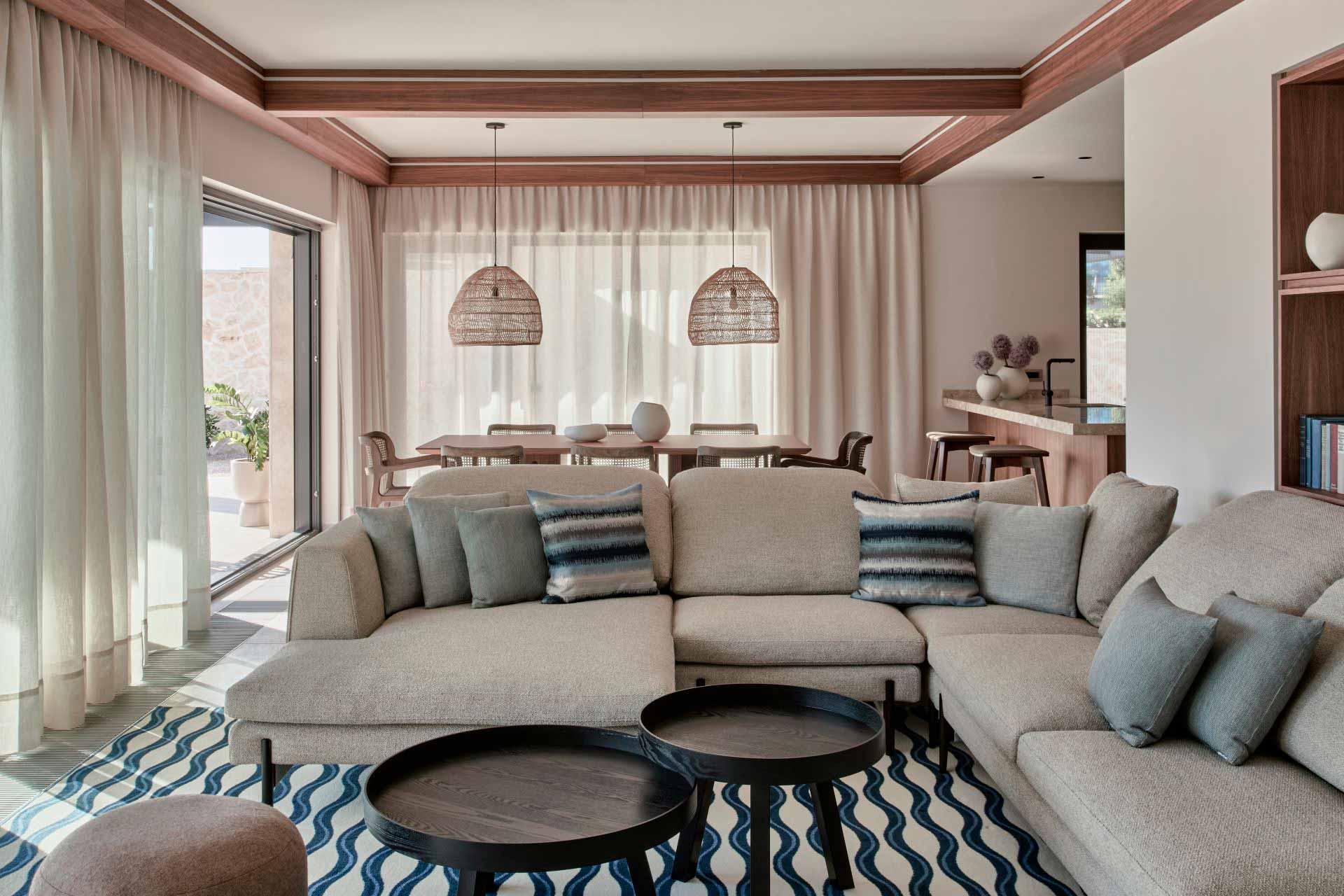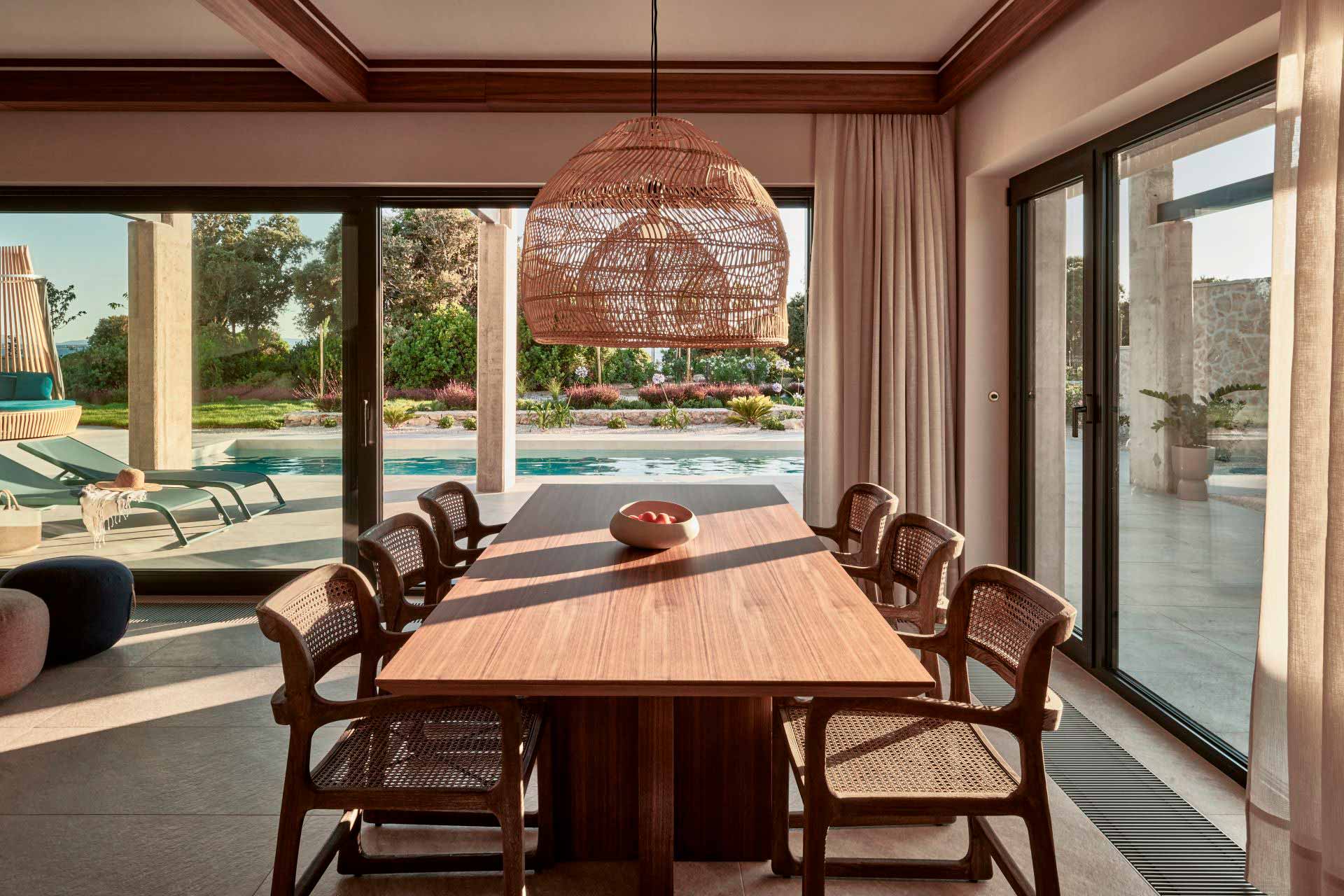 The villas offer maximum privacy on the one hand and all the amenities offered by the Punta Skala resort on the other. Guests will be greeted with bubbly upon arrival, babysitting services, dog sitting and a private trainer, car, boat or sports equipment rental, personalized excursions, organized transfers or limousine rental are at their disposal. The resort has long been known as one of the best choices for a premium vacation both for families and for guests looking for active experiences or a relaxing vacation.
For an additional dimension of the experience, there is also the Host Villa and Host Villa available before and during the entire stay, numerous services such as floating brunch, organization of events with catering and numerous experiences related to the beauty and attractiveness of the resort and the Zadar climate.
Falkensteiner Resort Punta Skala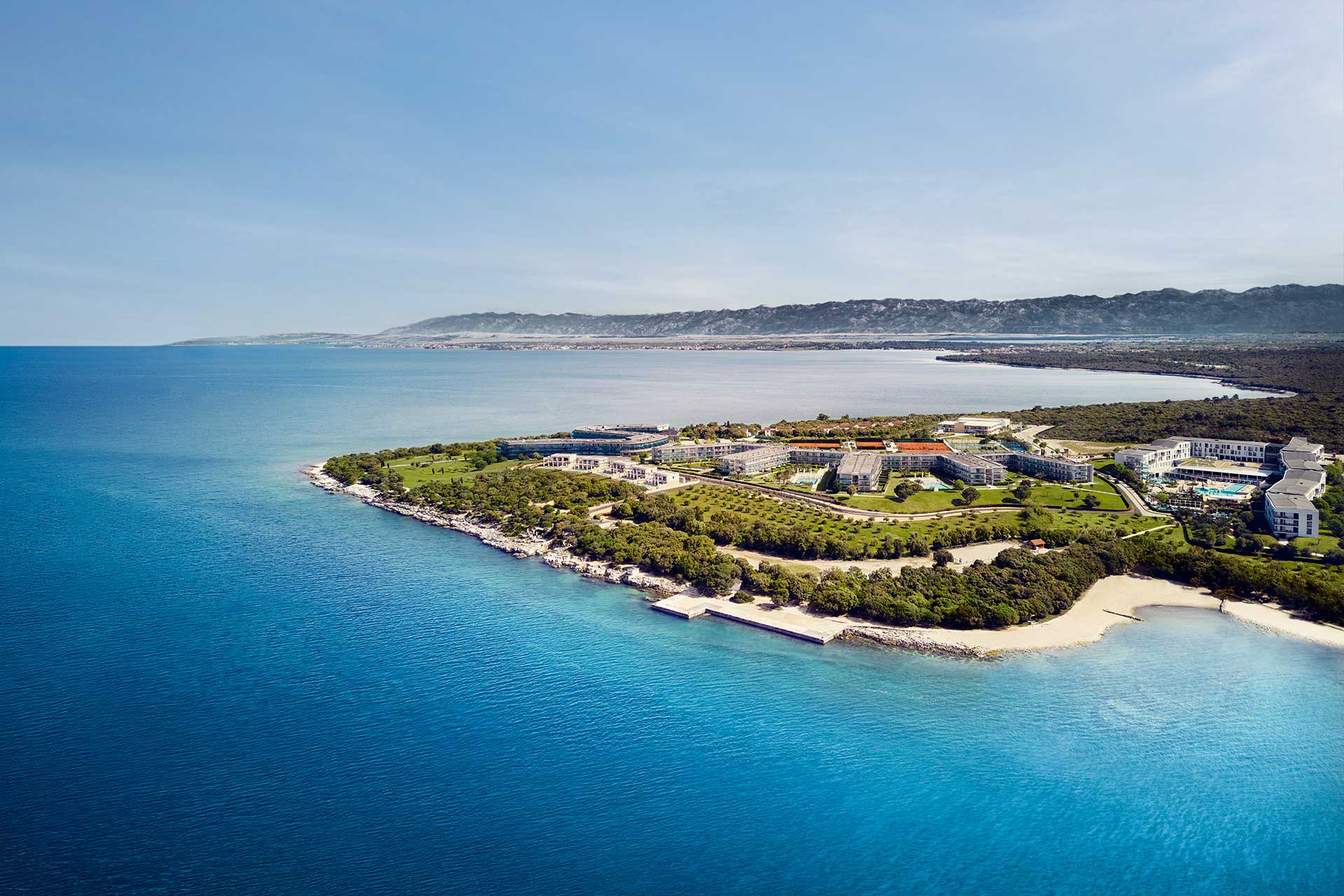 This modern resort offers also top restaurants, the largest and most beautiful SPA in Dalmatia, as well as modern sports facilities. If you are arriving from the sea, you will easily dock at the resort for free, or berth in the port in Petrčane. From there, you can reach the resort by dedicated resort vehicles.
Hedonism, Mediterranean charm and coexistence with nature here merge in the best possible way! Fantastic location, discrete, but impressive interior, food that turns into a sensational experience, top service, grandiose spa, kilometers of beaches, maximum attention to safety and health of each guest – Punta Skala is a destination to discover.
Falkensteiner Family Hotel Diadora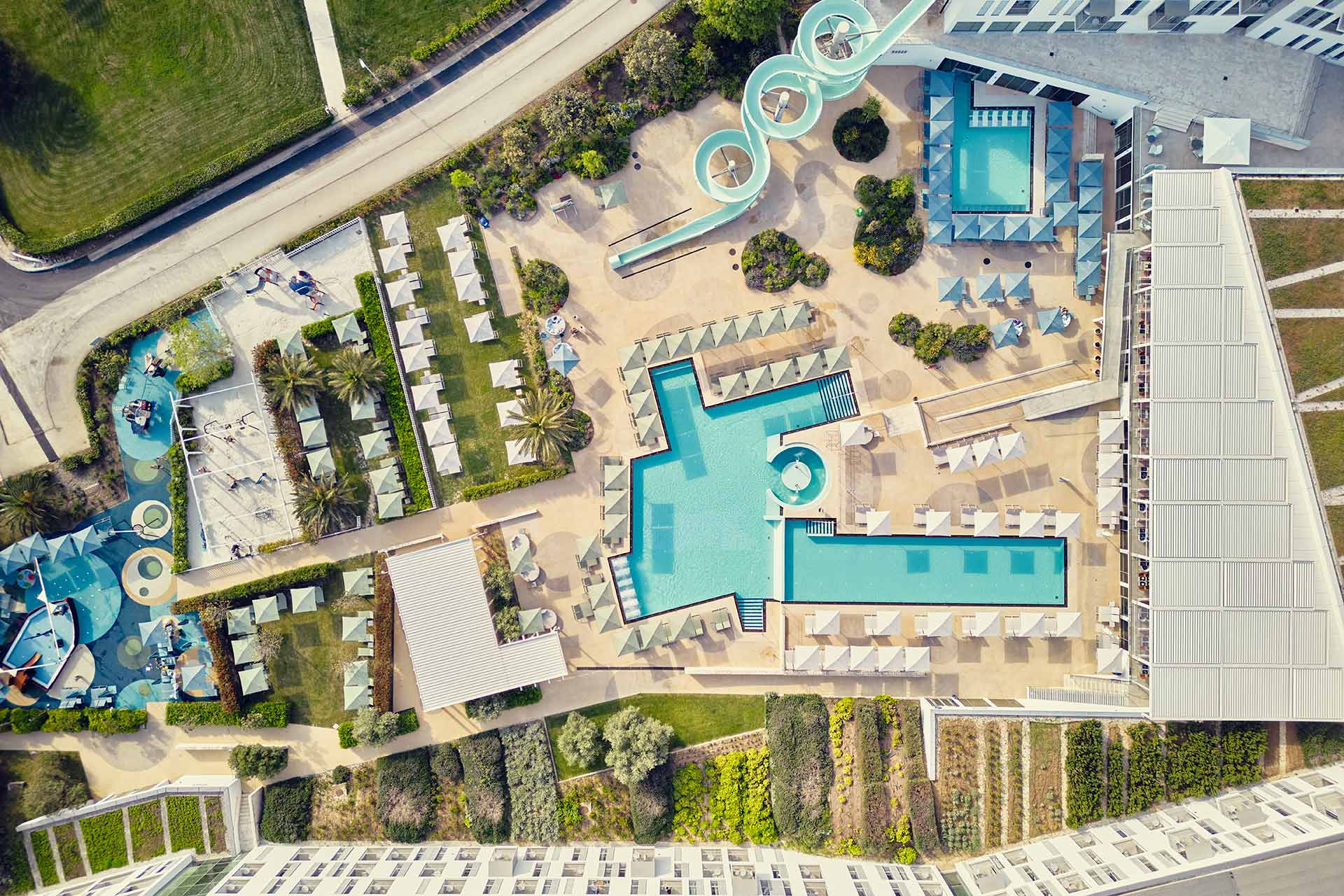 The Falkensteiner Family Hotel Diadora, will reopen its doors in 2022 after an extensive renovation and now with 5-stars. This summer, the first guests of Family Hotel Diadora will enjoy in more than 1250 square meters of children's entertainment space, new children's playrooms, bedrooms, cinema hall and renovated rooms and spacious suites from 43 to 56 square meters, new Acquapura SPA world and pool with slides. With its focus on maritime biology and after a comprehensive makeover, Falkensteiner Family Hotel Diadora will be an ideal oasis for a family vacation!
Falkensteiner Resort Punta Skala Has Biggest Spa in Croatia
Let your adventure on land begin at the elegant Hotel & Spa Iadera, where yo can discover the fantastic Acquapura Spa and their multitude of treatments that will relax and pamper your senses and recharge you for the next stage of your sailing trip.
The elegant, spacious and comfortable environment of AcquaPura Spa stretching on 6000 square meters includes 17 dedicated rooms for various treatments, three private Spa suites and more relaxing rooms, where you can enjoy a calming cup of tea, snacks and fruit, fresh or dried, after your treatment.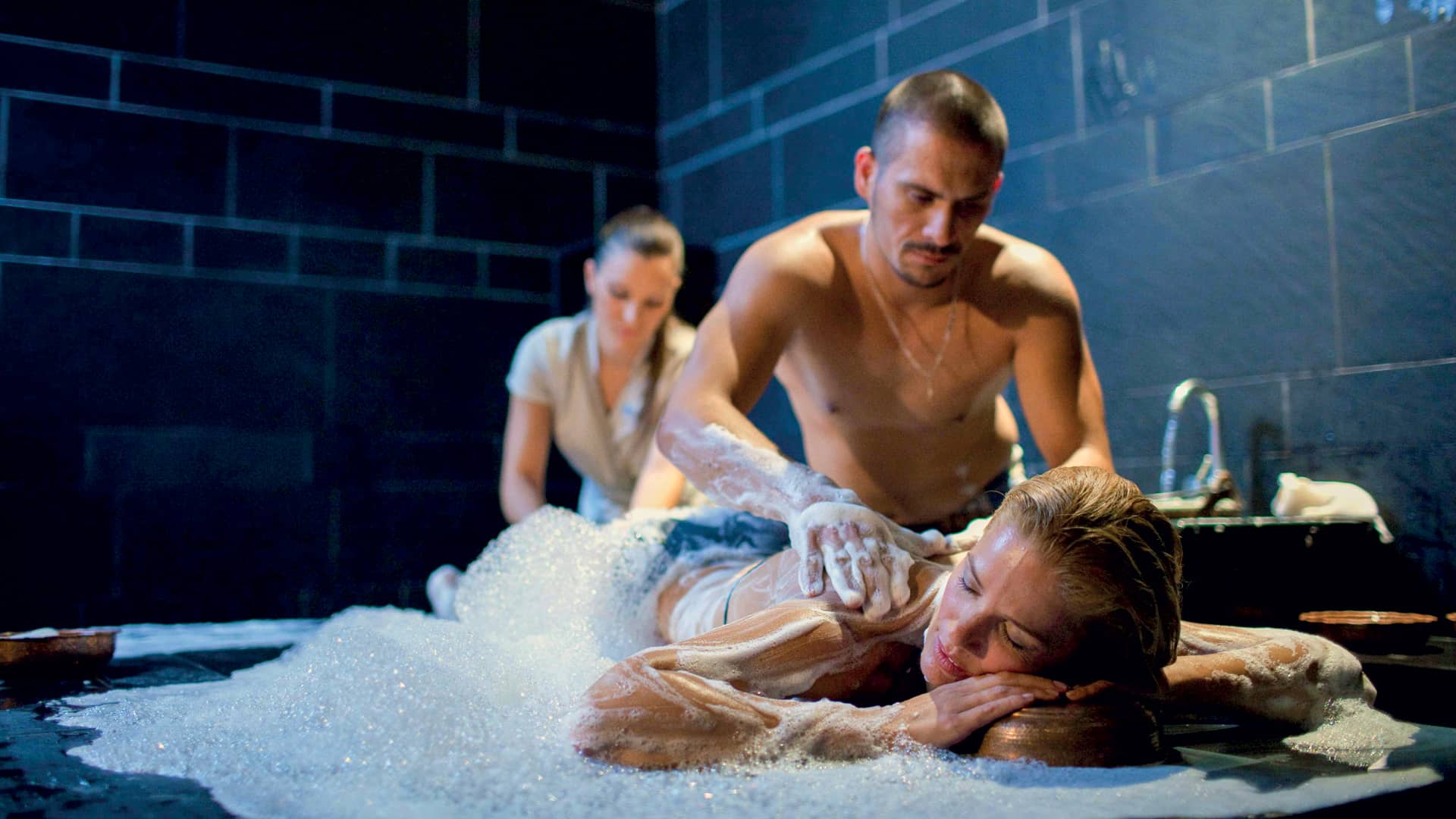 There is also a water-park with six pools – one of them with seawater – as well as a sauna complex with a unique underground panoramic sauna allowing a peek into the beautiful Zadar archipelago, salt sauna, BIO sauna, Finnish herb sauna and a modern interpretation of the Turkish hammam.
For fans of active life
Falkensteiner Punta Skala is a sport- and nature-resort unique in Croatia. It is not therefore surprising that many world-renowned athletes have chosen Punta Skala for their professional training, as well as private vacation.
For fans of active life, there are walks along the long promenade by the sea, running trails, bike trails, numerous water sports outlets. To those with even more stamina we suggest booking individual training sessions with our experienced coaches, either on any of the outdoor courts (seven tennis courts, mini-golf courses, football, basketball, volleyball, badminton courts, two paddle courts and two beach volleyball courts), or in the marvelous gym at the Fortis Health Club with state-of-the-art equipment.
There guests will be able to enjoy fitness and health club which is spread on 800 square meters, offering wide range of daily water activities and sports programs like CrossFit, yoga, training camps for adults and children – all of that guided and led by international sports celebrities.
Unforgettable moments are waiting for you in the best Croatian resort located in the heart of the Adriatic. From precious family moments to big and small sports events, Falkensteiner Resort Punta Skala have it all.
Photos Falkensteiner