The luxurious boutique hotel Lešić Dimitri Palace and Michelin star LD Restaurant with their refinement and elegance offer the best of Korcula
Lešić Dimitri Palace is an exclusive retreat hidden within the walls of the medieval old town of Korčula, on the island of Korčula. The 18th Century Bishop's palace was lovingly restored and now offers six unique and spacious suites with full hotel service, restaurant and spa.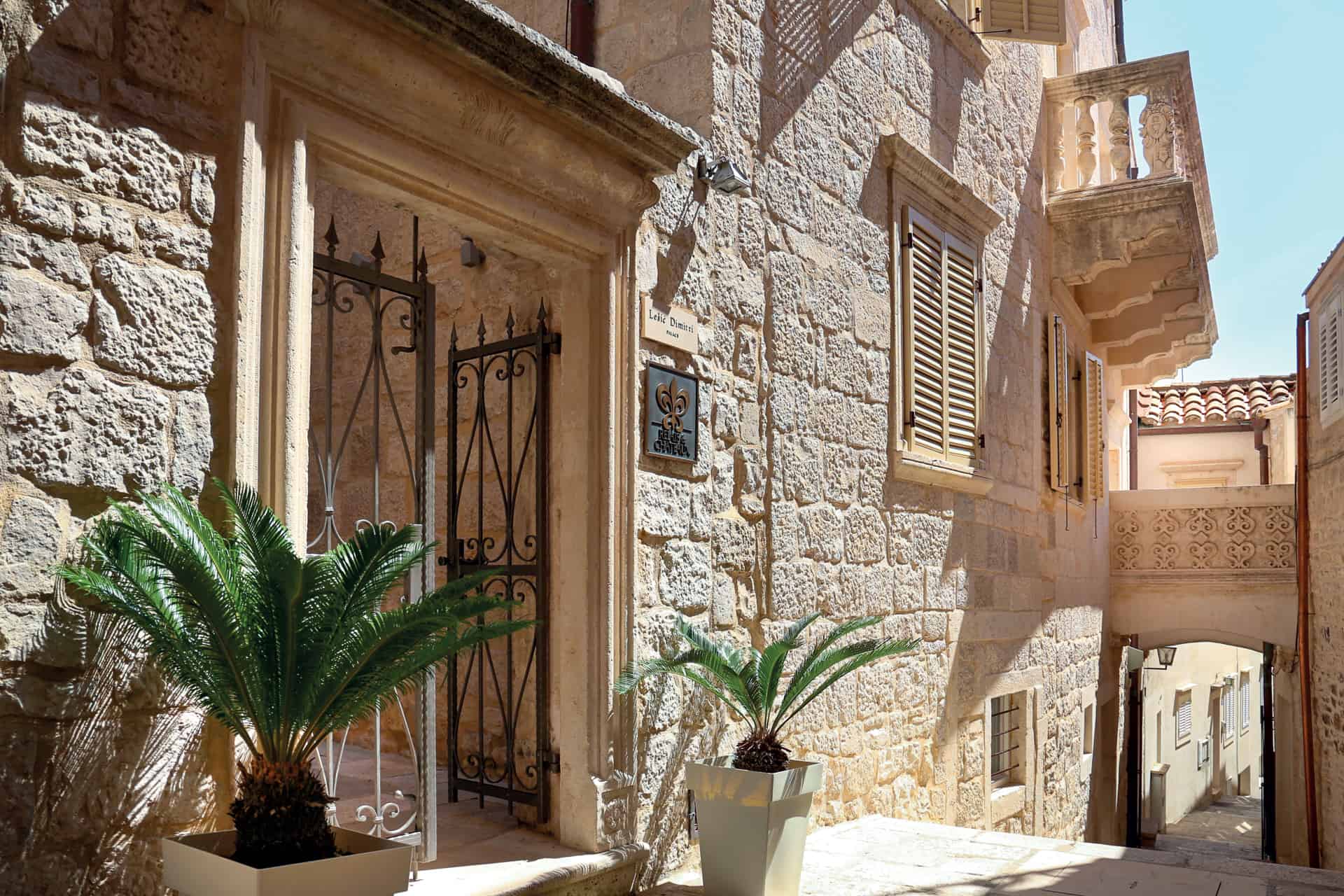 They were designed by an Asian-Croatian team of architects and interior designers and inspired by Korčula's famous resident Marco Polo and his travels along the Silk Road.  The faithful restoration of the Palace has retained many of the original features and combined them with bespoke furniture, excellent design and modern technology.
Six residences range in size from one to three bedrooms, each with a private entrance which provides the level of privacy that helps sustain personal safety and security.
While in the palace, clients and friends can experience the best that Korčula has to offer, from the richness of its history, culture and scenic beauty to the quality if its gastronomy. Palace's team, comprised of highly motivated and creative individuals with all our guests passionately shares the essence of living in Mediterranean medieval town, thus shaping authentic top-of-the-range experience.
LD SPA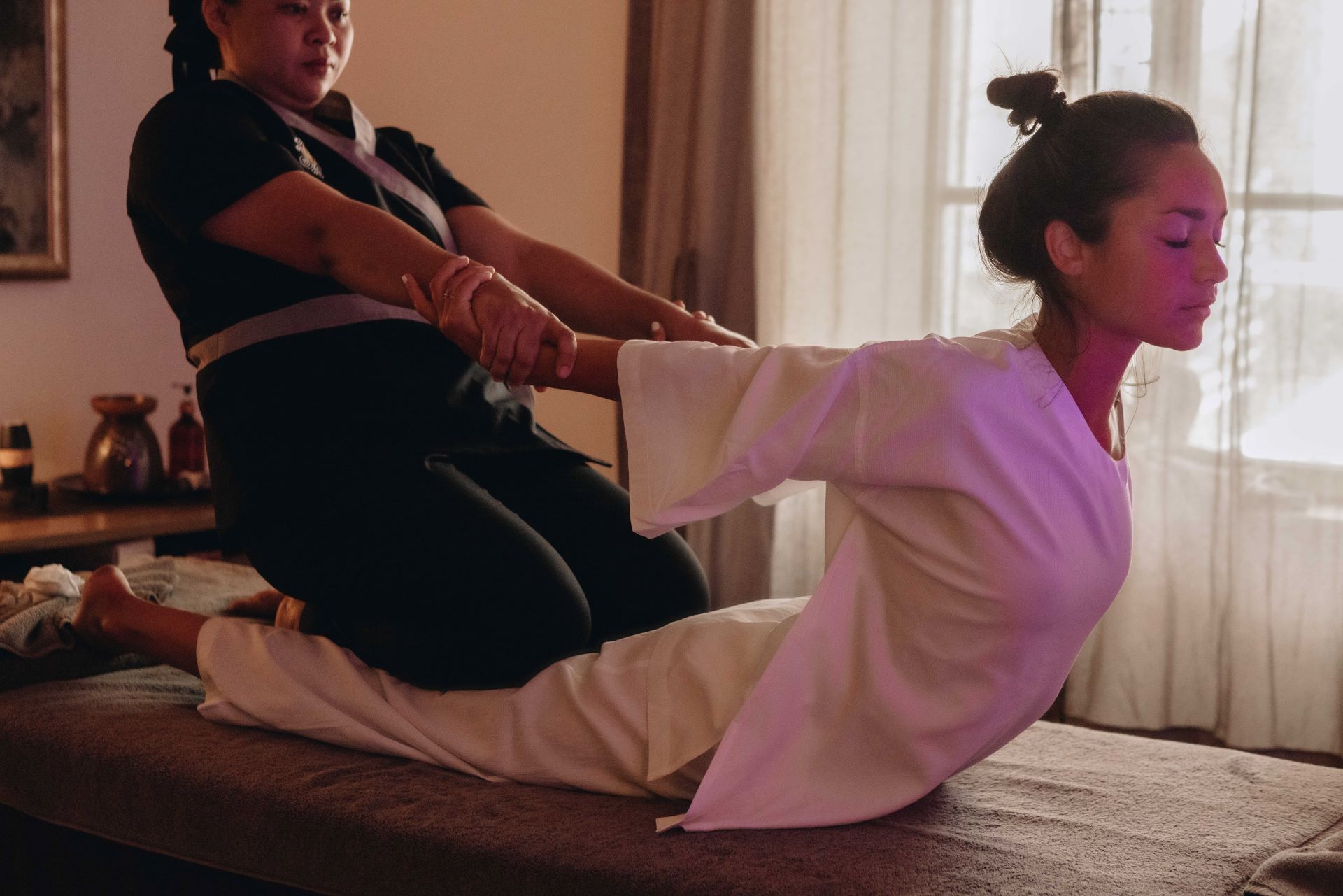 For a true lightness of being, guests can pamper themselves with thoroughly enjoyable experiences and practices that will help them harmonise the mind, body and soul. They can indulge in the therapeutic benefits of spa therapies offered by the palace's Thai and Ayurveda therapists who are trained to world-class standards.
The team offers an inspiring treatment list with influences from the Silk Road, India, Thailand and the Mediterranean with natural products that consist of herbs, roots, flowers and fruits organically grown in Dalmatia and Asia. Unlock your capacity to fully immerse in the beauty of the place and we will make sure you leave with the feeling you have been somewhere special.
LD Restaurant
The gastronomic identity of Michelin star LD restaurant is rooted in the rich Dalmatian cuisine. Menu ideas are inspired by what is available seasonally on land and the sea, paired with the best olive oils and wines. The team, under the creative guidance of Head Chef Marko Gajski always works imaginatively to create something extraordinary out of the catch of the day, wild island plants and hand-picked seasonal delicacies.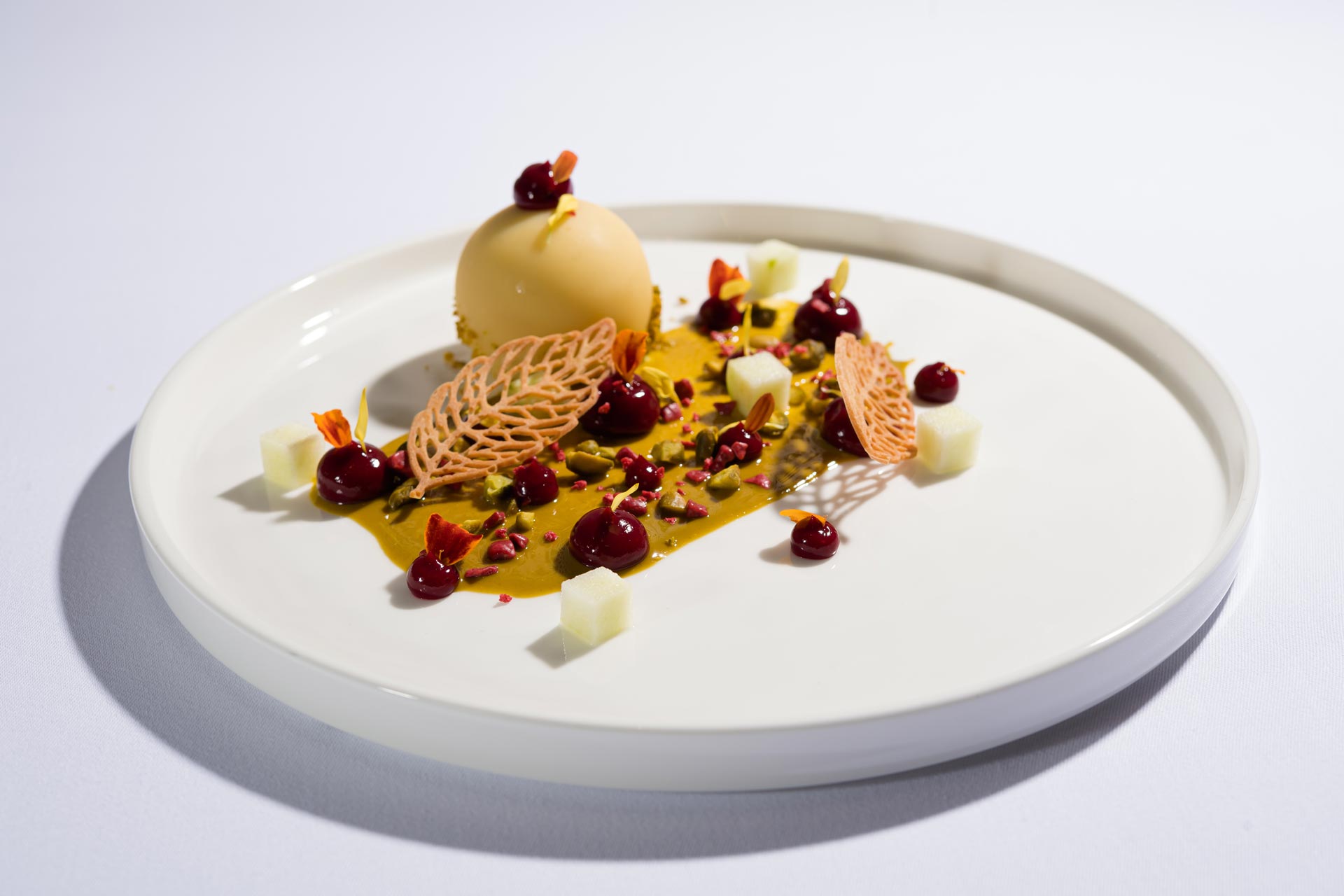 Marko Gajski's cuisine make one feel traveling most delicious journeys punctuated by serendipity. Being considered as one of the most talented Croatian chefs of the younger generations, Gajski's hard work and talent hardly leave anyone untouched – exceeding the value of unique experience. Finding inspiration in the integrity and essence of the remote and pristine environment, together with his team transforms traditional cuisine into most impressive food creations.
Six course Tasting Menu is personally served by Head Chef and sommeliers. Alternatively, guests can accompany the six-course menu with their own choice of wines from the restaurant wine list. For Chef's Table guests can also create exclusive menus using requested ingredients if those are available.
A diverse range of indigenous olive oils from the island of Korčula and the Pelješac peninsula that each bursts with a unique constellation of flavours and aromas are available to those who wish to experience a genuine tastes of the south Adriatic.
Restaurant terrace nested underneath the pine trees and literarily few steps from the sea, stretches along the centuries old medieval walls of historic Korčula town, while panoramic views across the nearby archipelago provide unparalleled Mediterranean feel.
Indoor restaurant space with magnificent sea view is ideal for getting closer to Gajski's kitchen – a place of inexhaustible inspiration and full of surprises – with just one purpose – to make you feel authentic and blow minded Korčula dining experience.
Sail back in time with charming wooden boat Kata
Kata is one of the very few remaining authentic traditional small wooden motor boats that once were the most prominent product of local shipbuilding. She has been lovingly restored and now provides a luxurious way to explore the islands and enjoy bathing in our crystal-clear sea upgraded with Michelin starred delicacies on board.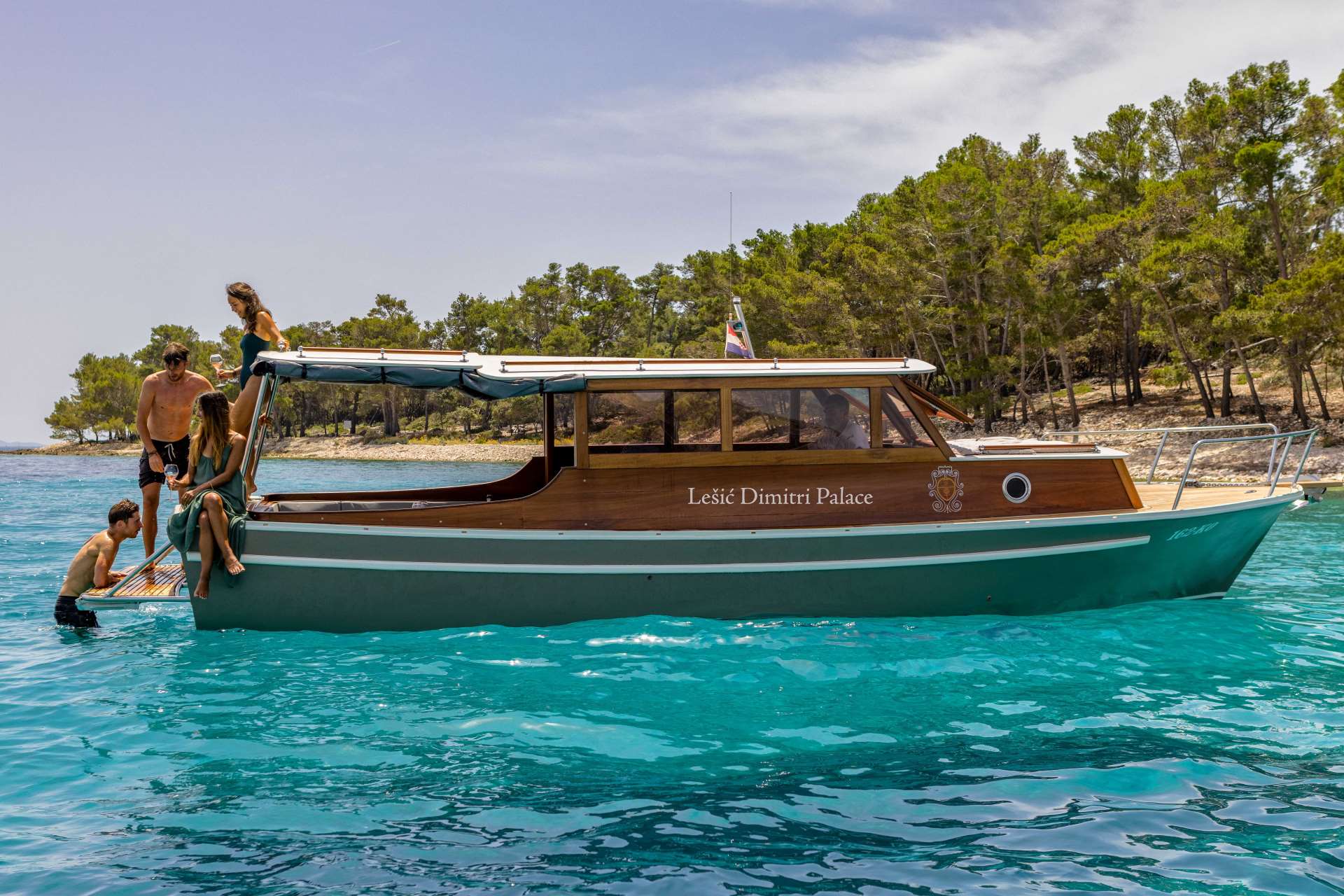 The tradition of going to 'škoje' (škoj is singular term for 'islet' – pronounced 'schkoy') or full-day trip to nearby islands, especially in the summer months, is a favourite way of entertainment for almost all Korčula families and residents. Light homemade food is specially prepared for those trips, and a highlight is gathering sea urchins, which are cleaned on the spot and enjoyed with homemade bread and wine.
Equipped with cabin, toilet and kitchenette she provides full commodity for immersing in full day experience around archipelago, just like locals do, but upgraded with exclusivity.
Cockpit area with shade is ideal for setting up a table to comfortably enjoy Michelin starred meal afloat, while enjoying in a cool breeze and turquoise water of protected cove.
Elegant teak covered deck provides truly pleasurable sunbathing platform for on-board relaxation in secluded natural setting by your own choice.
Pine-covered islets, abundant with little beaches, are a favourite summer retreat for most of the people who experience it, ideal for swimming, snorkelling or just enjoying the sea!
Whether you choose to sail in the morning, afternoon or sunset, our skipper will navigate the boat so you get the nicest sea views of the town of Korčula and the islands of the Korčula archipelago.
A glass of wine at the right moment enriched with the taste of the freshly gathered sea urchins, scattered islands sheltering your perfect beach, views of passing sailboats and windsurfers – are just some of the reasons you should become richer for this experience and take your chance to enjoy beauty of Korčula archipelago just like locals do!
Photos & video LD Palace / Dea Botica, Marko Sitar, TS photography