Victory at the 2020 Mrduja Race is another dream come true for Nikola Dešković. Born in Split, but living and working abroad for years, Nikola Dešković knows how to make all his dreams come true – professional and private – and is always ready to share his expertise with younger colleagues
Nikola Dešković, Croatian MIT PhD with addresses in Munich and Split happens to be a big sailing aficionado. This fall, he crowned his sailing career with a victory at Mrduja, the oldest and largest Croatian maxi cruiser race. The victory is a crown indeed, of his continuous effort and serious investment in equipment and crew, as well as tireless practice – Mr. Nikola Dešković has been honing his sailing skills since childhood, climbing the rungs of the sailing ladder from Optimist Class to 15-meter racing boats.
Nikola Dešković's business career
Just as tirelessly he's been building his career, hopping from Europe to the USA, continuously learning and applying knowledge on the go. Equally successful in business and sailing, Nikola Dešković says there is no greater joy than sailing and spending time with friends, and should you bump into him in the Split Labud port, the smile that never leaves his face will tell you he means it. His TP 52 Polet Furioso – named after his grandfather's cruiser Polet from 1932 and lovingly dubbed The Black Swan for the hull color – is currently resting at JK Labud Split, ready for the next race. We met Mr. Nikola Dešković at the club and had an interesting conversation about his favorite sport and his successful and interesting professional life.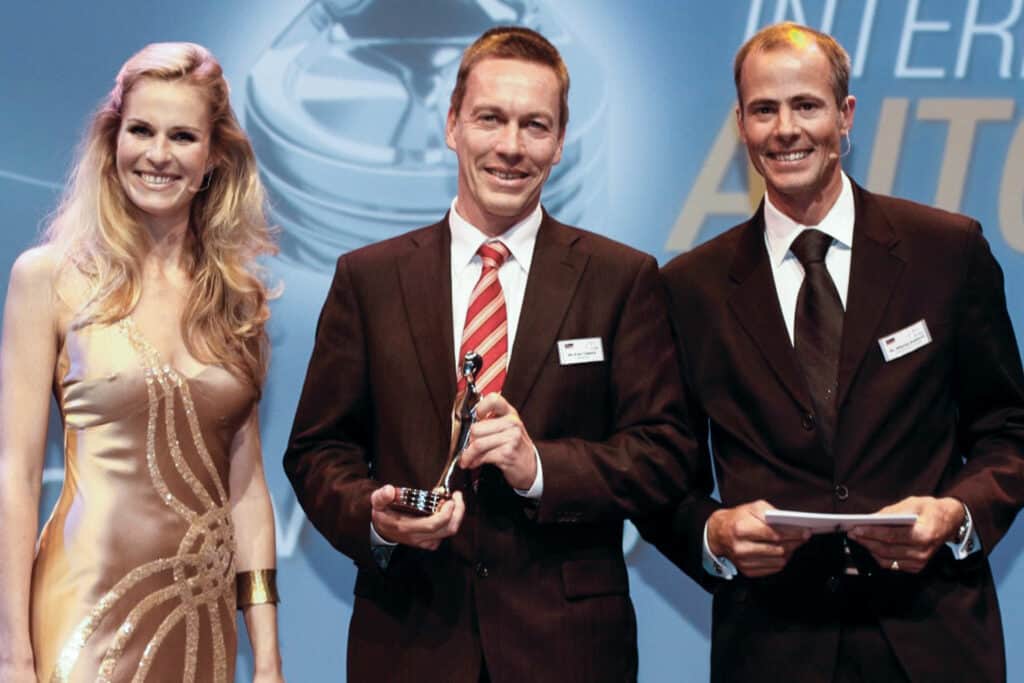 Would you consider this victory the jewel in your sailing crown?
Victory at Mrduja is what every local skipper dreams about, and for me holds another layer of meaning – personal, related to my family. My grandpa was the founder of our first sailing club, JK Labud, in 1924; my father and older brother were on the national sailing team and both competed at Mrduja, and I've been chasing that trophy since 2001, on various boats and with various crews. Although amateurs, we came close on several occasions. Still, we've never won until this year, and we are beyond delighted.
When I come to Split and sail through a weekend like I did during the Vis race, the next day my head is buzzing with fresh ideas on what to do, how to optimize our business, what to design next, how to promote, explained Nikola Dešković
You almost got the Labud hat-trick – you won at Mrduja and Komiža, but not at Vis.
This year we didn't do as well at Vis as we did last year. Komiža was an easy victory, partly because due to the pandemic the competition wasn't as numerous as usually. Mrduja is where it's at, though. We had a great start, we chose the right side during the Šolta leg, and later again during the Splitska vrata leg, where we turned toward Brač just in time and left the competition far behind. We kept the lead all the way to Split and made almost no mistakes. As for the Vis race, the first leg was crucial again. We did lead immediately after the race began, but a bout of tramontane gave a push to Mareus and Molo Longo, both experienced crews, and they kept the lead. We ended up at third place, and we're satisfied with that, especially since it was enough to get us the Lukša Cicarelli Cup, which takes into consideration results at all three Labud races. This was our most successful season yet, but yes, Mrduja is the jewel in the crown. Everything else is less important.
Racing boat of that size requires specific management style, both concerning the crew and the boat itself. How do you keep everything under control, considering you travel a lot and live abroad?
I spend time in Split and Munich, where I'm head of an online enterprise, which obviously allows me to work online. Both in Munich and Split my attention is split between the two. When I'm in Munich, I keep thinking about preparations for sailing I need to make when I get to Split. We have a racing schedule, four to five races a year – Easter Race, Komiža, Južnodalmatinska, Mrduja and Vis Race. Preparations are mostly technical; we check if any part of the boat needs fixing, if the electronics are OK… And most importantly, if the crew are available and ready. I'm lucky to be able to check most of the to-do list remotely; to consult experts and ask people to fix things, so when I finally get here, my crew and I have not more than one day to get the boat and ourselves into racing shape. Our preparations take one morning and one afternoon, that's all we need. Key is to keep your boat on land until the very day of the race, and get it out of the water the day after the race. What we unfortunately do not have time for is crew practice. Races are our practice time.
Žarko Dešković is an inseparable part of the story
You're quite skilled with your hands and can perform simpler maintenance tasks yourself.
That's a real pleasure for me! I sometimes dream of things that need fixing around the boat; about block and tackles, about ropes, halyards that need changing or braiding. In a way, that's part of my practice. But now we're a well oiled mechanism. When the boat was new, it took us longer to get her and us ready, we'd hit a snag every now and then. These days we know exactly what to do, and just like an experienced crew can lift a boat from the water in a couple of moves, we can slip into racing mode just as easily.
Your brother Žarko (Dešković) is significant part of your sailing career.
He's a significant part of my life. We're as close as it gets. He's several years older, and since our father died rather young, we've both taken the role of a father for each other. He's older, as I said, so naturally, he was better at it. We're close, our families are close, and it doesn't hurt we're both crazy about sailing, so we use any opportunity we get to go for a sail or compete in a race. When I first got a chance to purchase a boat this size – even though she's 14, there's still competitive spirit in her, which was proven this year at Mrduja – we both saw a dream come true. We've always dreamed about owning a fast sailing boat, as fast – or faster – as those competing in Adriatic races; about competing, being good enough for big races, sailing with friends and families – and winning.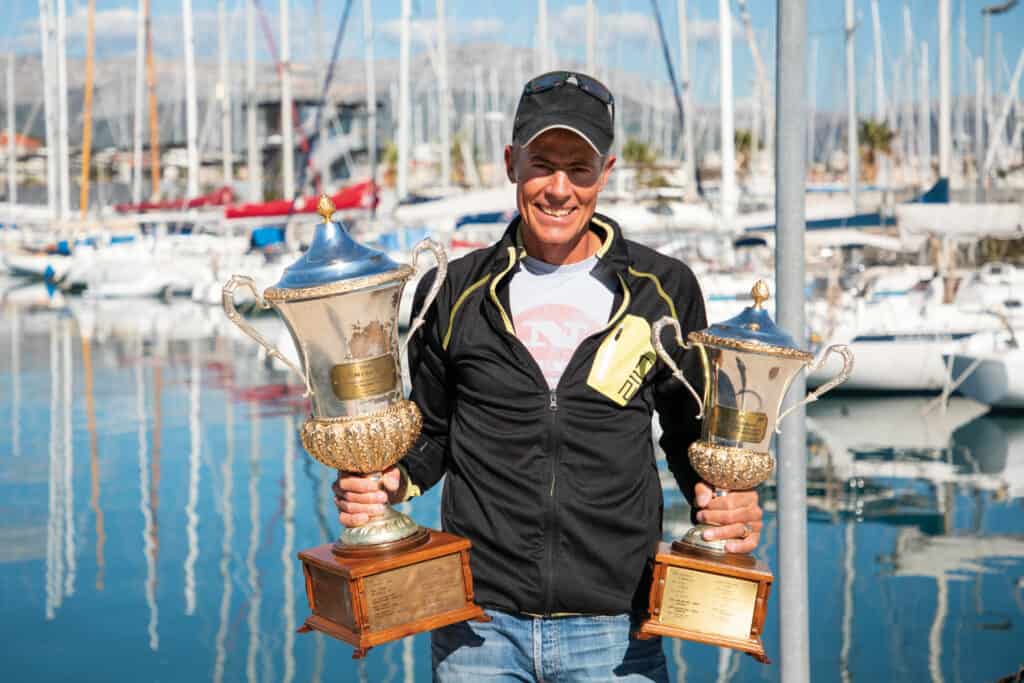 Have you set your eyes on the next sailing goal?
We plan to keep competing. If I'm not mistaken, Branko (Širola) won at Mrduja eight times. We don't dare to hope reaching such sailing heights, but I'd love to win at Mrduja once more. We're also interested in Fiumanka and Barcolana, maybe even for next year even though they are held a bit outside our waters.
That's what most important in life, to continue learning. Take sailing for example – skills from thirty years ago are of little or no help to a modern skipper. The technology has changed, the way young athletes practice has changed and their set of skills is both stronger and more professional than ever before. Same goes for the economy. This economy has nothing to do with the economy from twenty or thirty years ago, and seeing how much has changed, it's obvious the way to success has changed, as well, stresses Nikola Dešković
When we met before Mrduja, you were radiating happiness – and told us you had just come in from the sea. How important is sailing in your daily life?
It's important because it fills me with energy. When I come to Split and sail through a weekend like I did during the Vis race, the next day my head is buzzing with fresh ideas on what to do, how to optimize our business, what to design next, how to promote. And then I make it happen. I've been told many times that when I come back from Split after and event like Mrduja I seem both energized and more focused than before.
Entrepreneurship at the time of Covid-19
Could you give us an example?
Two years ago we had to make a decision on how to position InstaMotion, my current company, automotive sales platform. We offer a complete service, where you find, order, insure and finance your car purchase, and have the vehicle delivered to your home within seven days. Seeing how online financing can be complicated due to banking procedures, we had to work extra hard on solving that issue. During the 2018 Vis race I was chatting with some colleagues about banking systems and how they could work for us – using the same interface to access their data base, check up credit score of a potential car buyer and draw up financing offer in a couple of minutes, online, without having the buyer read and sign long contracts
Life lead you far away from home.
I studied civil engineering in Split, where I was near the top of my class and for a while worked as a teaching assistant for a while. Then I got a scholarship for MIT, Massachusetts Institute of Technology in Boston, where I spent a year and a half for my master. Then I was offered to continue my studies and earn a PhD, which I did. I spent four years in the States, and a year in Switzerland, working on a joint project that involved building in concrete and carbon tape, which at the time was brand new technology. These days bridges are routinely reinforced or repaired with carbon tape, which also adds to their capacity. That very technology was the subject of my doctoral dissertation. After finishing my PhD, I returned to Europe and spent four years with McKinsey&Co. consulting in Munich. We've worked for car automotive industry, aero-space and electronic industry, and even in Zagreb for purposes of a study. That study was a first McKinsey in Croatia; we were consulting Končar, who at the time were looking to go public. We helped them reorganize their various areas of activity, more than fifty of them, and pick specific areas worth the shareholders' interest. After McKinsey, with an Italian colleague of mine, I founded my first company – AutoScout24, used car ad platform. That company did really well and I spent twelve years with it. Finally we sold it to Deutsche Telecom, who after a period of growth sold it to an American company. AutoScout24 went public, too, and I'm proud to be partly responsible for their success. That inspired me to create InstaMotion, also dealing in cars, but this time offering a full service, not just advertising.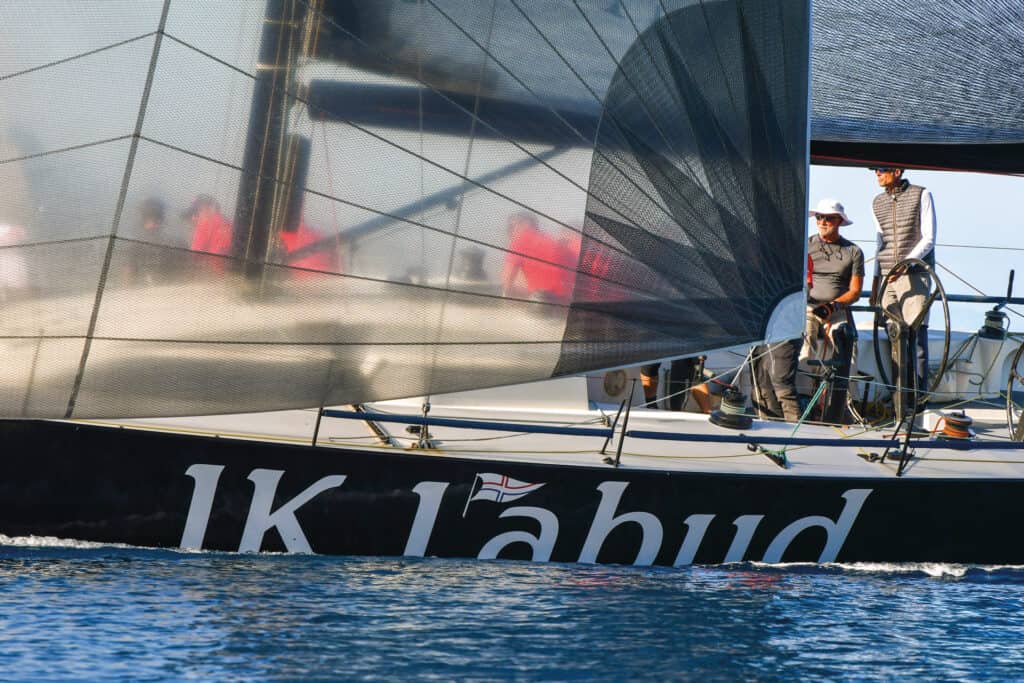 What are your thoughts on the Croatian business scene, now that it's been developing for thirty years?
I believe there are many professional, well guided and well oriented companies that have found their place in both local and international business world. Croatia has never lacked entrepreneurial spirit, but while we have the likes of Rimac, Kotarac, Colnago and others who are shooting for the top, most people in Croatia are still oriented on activities that pay soon, but lack in vision – tourism, for example which still is the best performing sector of economy. One disruptive event like the COVID was enough to reveal how inadequate that, and the country will be reeling from it for a long time. Still, there are many young people here in Croatia who have traveled for education or work, who are optimistic about the future, and who know so much can be learned online these days. When I was in college, that wasn't the case; you had to travel abroad in order to study abroad; there were no new media, there was no Internet. The classes I took at MIT 25 or 30 years ago are available online these days, any young and ambitious person can access them and use that knowledge to create something. Another necessary component of entrepreneurship is readiness to take on certain risks. When I switched from MIT and academic career to business at McKinsey, I had no idea what was ahead. And then I took another leap when I left McKinsey and founded AutoScout24. For the first couple of years I lived off my savings, which should give you the idea of how risky a move that was. But details like those are what push certain people to greatness, to creating something important. There's a move in sailing when you're tacking into the wind and you have no idea if any good will come out of it. I see that spirit in young Croats, like I see it in my two daughters who are very ambitious and always on the lookout for the next big global thing. I believe that's the way to go, we should all think globally and have vision. Croatia is a European country and should think like that, be open to welcome knowledge and expertise, but also to share it and give new dimension to services, sciences and production.
Most successful individuals or companies of today are those willing to adapt, to accept new things and implement them. It's not just about who's the fastest or the first, but also about who's the quickest to adapt, says Nikola Dešković
What advice would you give to younger generation, like yours was probably told that computers were the future?
Computers are a mean to an end, but they don't matter in themselves. What matters is information and interaction; communication. Those two elements will shape the future, in my opinion. Most of the jobs of today will be taken over by robots, by automatized systems – for example, jobs in banking or administration will gradually dwindle. But jobs that need our brain, our creativity will become super-important, no computer can match the human brain. We're the ones who make decision, who lead. That's where the future and prosperity are. During my tertiary education I learned a lot and gained a set of skills, but I didn't stop there. That's what most important in life, to continue learning. Take sailing for example – skills from thirty years ago are of little or no help to a modern skipper. The technology has changed, the way young athletes practice has changed and their set of skills is both stronger and more professional than ever before. Same goes for the economy. This economy has nothing to do with the economy from twenty or thirty years ago, and seeing how much has changed, it's obvious the way to success has changed, as well. Most successful individuals or companies of today are those willing to adapt, to accept new things and implement them. It's not just about who's the fastest or the first, but also about who's the quickest to adapt. That's another thing this pandemic has flashed out: many companies have suffered losses and are going to have to change and restart, but many have used the crisis for their own good, found their angle in the situation. Just look at all the online advertising and sales. Those companies were quick to adapt, quick to react to the situation, and came out on top. Just like in sailing, they used a gust of wind to tack into it and crossed the finish line first.
Text Darko Šupuk
Photos Darko Šupuk & Arhiva