We talked to one of Czechia's top chefs about his modern take on traditional cuisine, on his determination to pick co-workers based on personality, not only skills, and his proclivity for candy powder instead of sugar
In the Czech Republic, a country of 10.5 million people, only two restaurants have been awarded a Michelin star. Both are in Prague. La Degustation Bohême Bourgeoise has held its star for ten years, and its co-owner and chef Oldřich Sahajdák visited Croatia for the first time. He was hosted at the Zinfandel's restaurant in Zagreb by the first lady of Esplanade's kitchen, chef Ana Grgić Tomić (Trophy Chef of the Year Gault & Millau Croatia 2022 and Michelin Green*). The guest chef prepared an exclusive Czech dinner – with a slight twist.
INSTEAD OF PAIRING DESSERT WITH THE WINE, YOU CHOOSE THE BEER, WHY?
Wine is quite common, but the beer is also very light and drinkable. We are from Prague, Czech Republic – the country of beer – we like it and drink it everywhere. For the dinner in Zagreb we choose the beer because of the dessert – our version of snickers. Roasted nuts, homemade Nutella cooked in cream, mixed into a nutty cream, than cooked with salty caramel and foam made of honey, dark beer and egg yolks – this is very rich taste. Goes great with Fenetra beer! I definitely prefer wine with my meals, but with very traditional and heavy dishes, I prefer beer.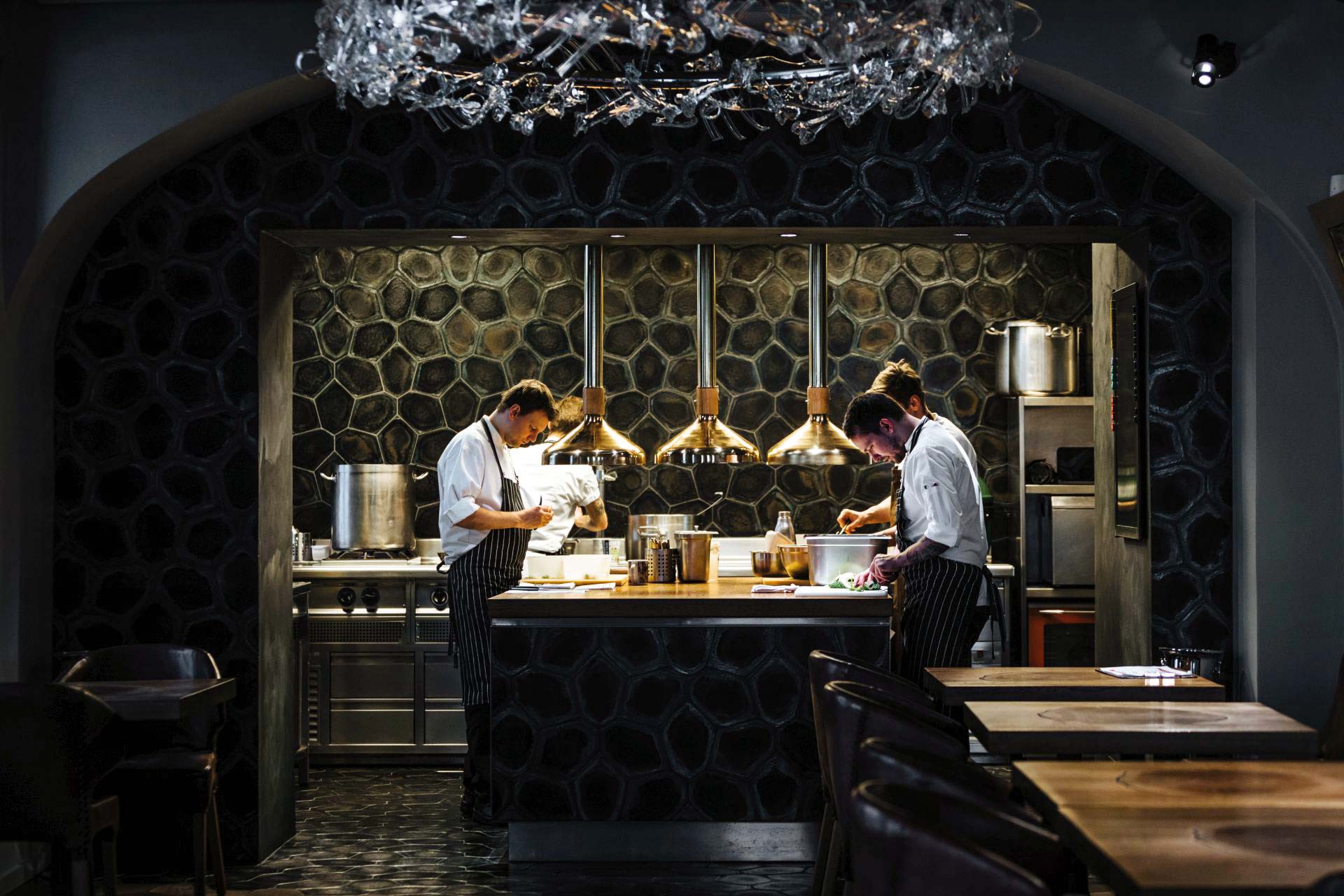 WHAT DO YOU CONSIDER MODERN TRADITIONAL CZECH CUISINE?
It is very much close to the cuisines of Hungary, Germany and Austria, because we lived together for the centuries and we affected each other. There are such a small differences in preparation and in a taste of certain dishes. Today we call it middle European cuisine and it is focused on local ingredients. We change the menu almost daily: every morning we visit the market and what we find, we put it on the menu, because we are very much a seasonal restaurant. You can't get strawberries in January because it doesn't make sense to us. Also, we do not prepare sea fish, only river and lake. I don't want to sound arrogant, but not many chefs cook like that. We love carp, very local. People says – it is fatty, but the good chef can make it very tasty.
'Winning the Michelin star was one of greatest moments, the proof that we did things our way, slowly, but made it'
IS IT DIFFICULT TO GET GOOD QUALITY INGREDIENTS FOR YOUR RESTAURANT IN PRAGUE?
We have a bunch of good farmers, fishermen and hunters who work for us. We've been working with them for more than ten years, so it's no longer just a business relationship; we are friends. Visiting them, we have seen the places where they work. If you have such a relationship with suppliers, it is easy to get a quality ingredients. Also, I'm a fisherman, my father was a fisherman, always woke me up early in the morning so we could go fishing on the river and lake. When I was living in New Zealand, I went sea fishing as well.
HOW DID YOU END UP IN NEW ZEALAND?
I didn't learn English in my school days, but to speak it was a necessity to me. At that time it was very difficult to get to London or to America, but we didn't need the visa to go to New Zealand. I was 23, I finished my military service and I just took off. First I went to school to learn some basic language, and after that I started to travel around the country. What a nice life!
WHAT DID YOU DO FOR A LIVING THE WHOLE YEAR?
I was working in orchard, picking fruits because I needed the money. First time in my life I've seen kiwis and learned what citruses look like on trees. I had no idea how useful that knowledge would be in the future. Today I know how to choose good vegetables and fruit. I worked around sheep as well, and I learned the difference between the meat of the sheep, ram and lamb. This is a background that not many chefs have, it comes in handy. I've gathered knowledge that I can use now, and it was all by an accident.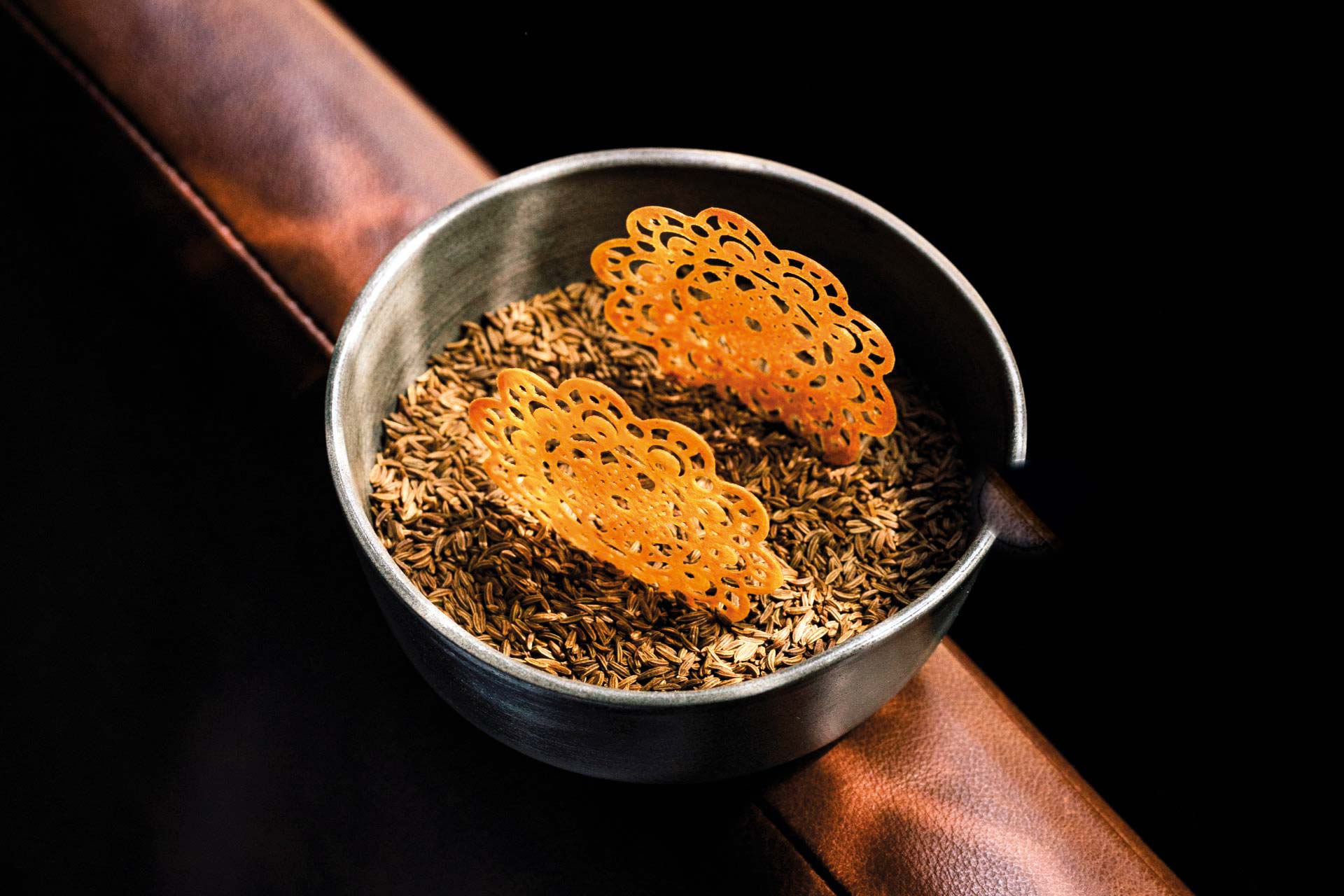 WHEN DID YOU DISCOVER THAT YOU WANT TO OPEN YOUR RESTAURANT?
After I came back home I've started to work with the Roc Ambiente Group, which runs many different restaurants. When they decided to open an Italian place in Prague, they send me to Bologna and Naples, to learn how to make pasta and pizza properly. I was 32 years old and playing with the idea to open my own place, a Czech restaurant. We were looking for the right location, someone offered us La Degustation Boheme Bourgeoise, an extraordinary small, but well-shaped restaurant, and we've been there since 2006.
CAN YOU COMPARE YOUR EARLY RESTAURANT DAYS AND DAYS AFTER THE MICHELIN STARS?
In the beginning we were empty, very ambitious and unskilled, it took us long time until people started to take us seriously. We had the only tasting menu in Prague. We were very expensive as well, but we kept this idea because we believed in it. I was named Chef of the Year, and we got the Restaurant of the Year award, many different chefs from other countries began visiting us, and it was very nice to hear them saying: you are doing a very good job. But since we got the Michelin star in 2012, we've been fully booked, there are only a few months in a year when you can walk in without reservation. Winning the star was one of greatest moments, the proof that we did things our way, slowly, but made it.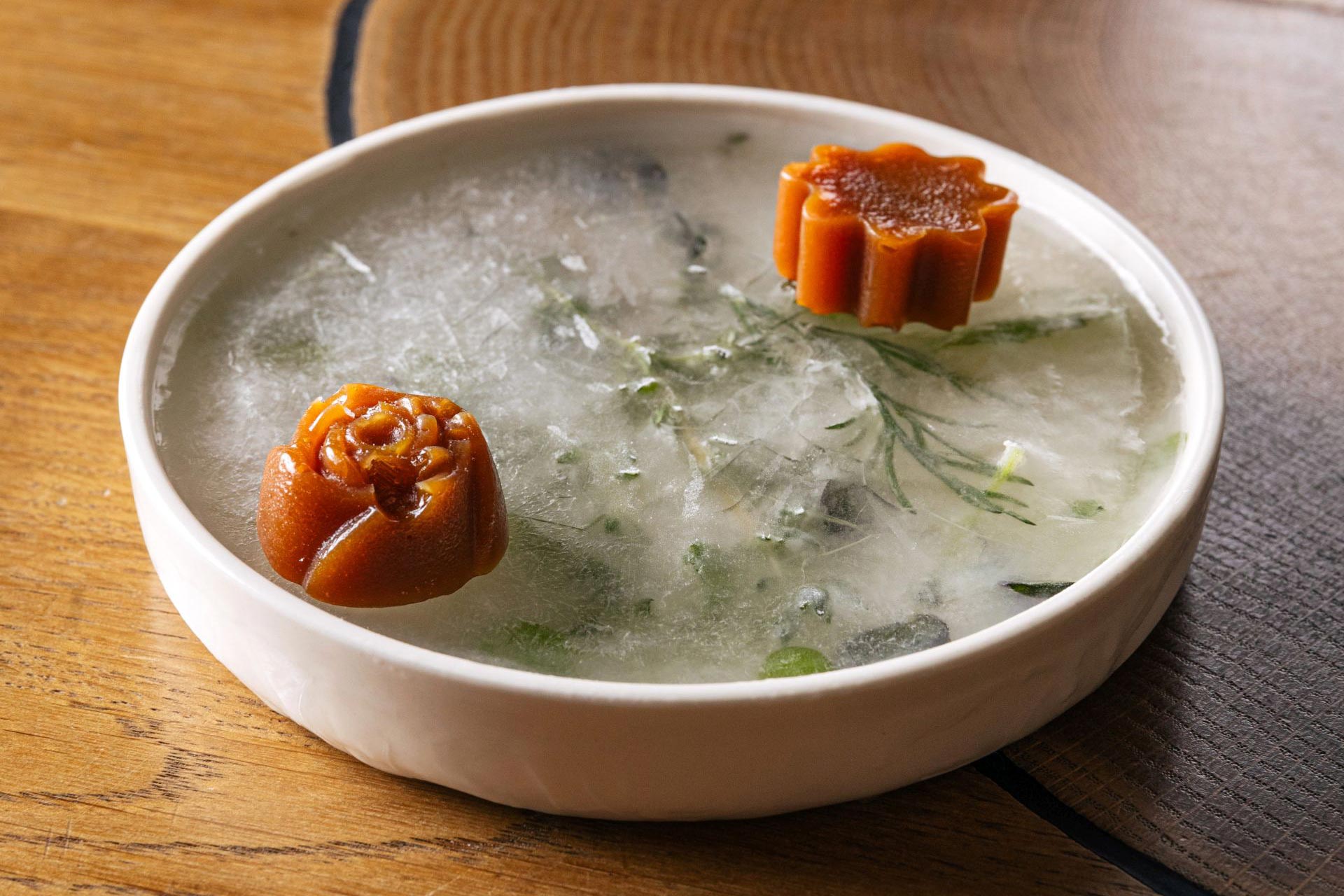 HAVE YOU EVER CONSIDERED GIVING UP?
Never. I loaned a lot of money to open this place, I was sure that something good would happen. I traveled a lot at that time, ate in all the best restaurants, comparing menus and things they were doing differently. Nothing! We were very young, ambitious people, doing a very god job, we just needed some time to make it.
WHAT IT IS THE MOST IMPORTANT IN THE CHEF'S CHARACTER TO GET TO THE TOP?
I don't know because, I'm not at the top. But what I've learned is that I always choose not the best chefs, but the best people, someone I can talk with about everything, not just about the food. I spend 12 to 15 hours a day with my colleagues, more than I spend with my kids. And if you have the right people around you, don't shout and scream on them, you have to trust them and they will trust you. I want us all to feel good while working. This is what makes a good place – a good feeling! If we don't like each other, guests will taste it in our food. This may be nonsense to some, but for me this is crucial.
WHAT IS MORE VALUABLE FOR A CHEF: FORMAL EDUCATION OR ON-THE-JOB TRAINING UNDER GOOD MENTORS?
Both is important, you have to learn the proper way of doing things. You can't run before you walk. You just need to learn the basics first. You can't work in a Michelin restaurant if you're lacking in that aspect. First I finished culinary school in Prague, then in 2003 I took courses in the Culinary Institute of America, in California, which was something really amazing. But if that had been my first cooking school, I wouldn't have been able to enjoy it or benefit from it, because I wouldn't understand much.
TROUT WITH PARSLEY OIL AND RADISH SAUCE; DUCK WITH BEETS, LIQUORICE AND CINNAMON; CELERY WITH PEAR AND TRUFFLE – THESE ARE ON THE MENU OF YOUR RESTAURANT, AS THEY WERE ON THE MENU IN HOTEL ESPLANADE. RATHER UNUSUAL PAIRINGS, BUT DELICIOUS. WHAT IS YOUR FAVORITE MEAL?
Something that my mum cooks all the time – rabbit with garlic, spinach and potato dumplings. My mum and grandmother always cooked very simple local food. We have a country house very close to the German border, in the middle of the forest. We used to spend our holidays there: 16 kids together, eating bread and butter with radish and salt. Probably ordinary bread, but these memories made it the best bread in the world. Food is all about memories and flavors. This is why instead of sugar, in our restaurant we use powdered candy, something we all enjoyed in childhood. We mill the candy finely and sprinkle on top – and the taste of childhood makes our patrons smile.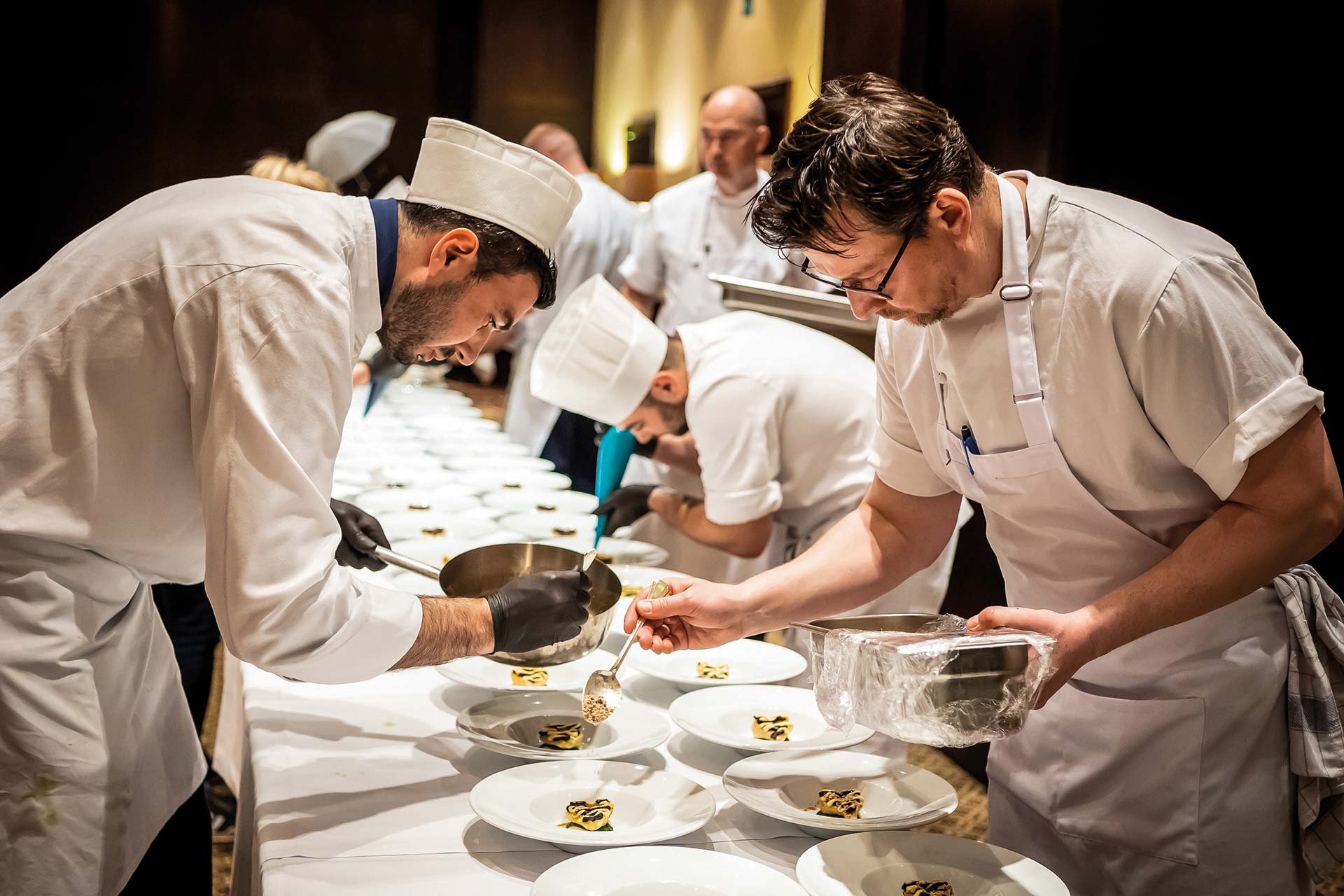 WHAT IS YOUR IDEA OF PERFECT HOLIDAYS?
I like skiing, I don't like hot summer and lying on the beach. Yeah, I could charter a sailing boat, but that kind of vacation is demanding, you have to do something at all times. When I was in New Zealand, I was fascinated by the America's Cup race; so active, so dangerous. My perfect holidays would be probably skiing with my family, not thinking about work, and sleeping little longer than usual.
Text Dubravka Tomeković Aralica
Photos Restaurant Le Degustation & Esplanade Zagreb Hotel