One of the most successful naval architects of our times, Juan Kouyoumdjian sat down with our reporter and told us about his design philosophy, new design trends, Star Class and his desire to sail in Croatian waters
Juan Kouyoumdjian, better known for his superstar-like moniker Juan K, is one of the most successful naval architects of today, whose projects have won the Volvo Ocean Race, Olympic races, shattered speed records and raced for the America's Cup. His latest designs, for Nautor Swan, have been setting new records in various classes. A big fan of sailing in addition to being such a skilled designer, Juan Kouyoumdjian has recently visited Split for a Star European Championship, where we were lucky enough to get a hold of the Argentinian genius for an interview.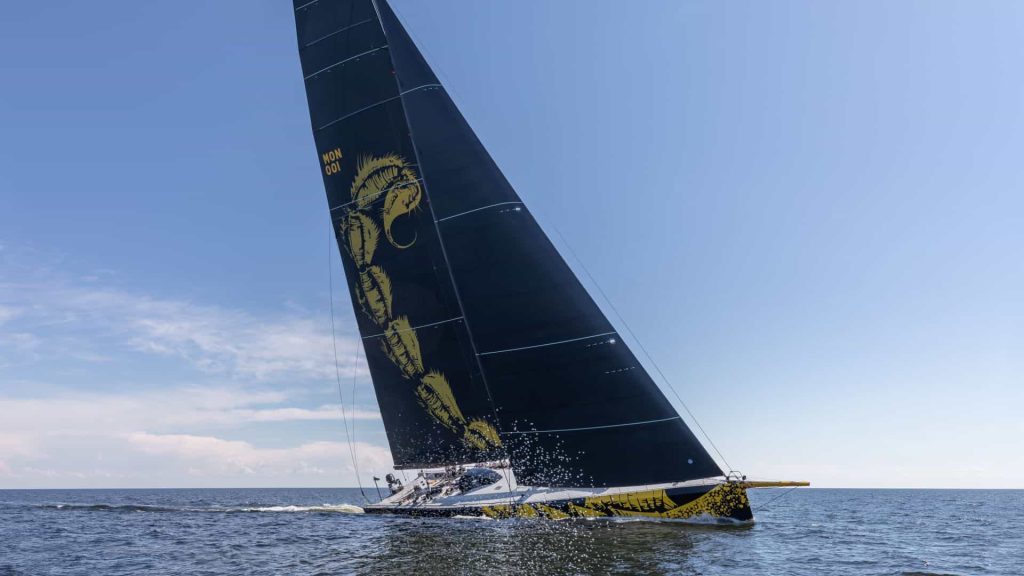 American sailor Tony Rey said about you, 'The guy is brilliant and possibly very slightly crazy.' How would you describe yourself?
I think Tony got me just right. I consider myself to be a very curious person, I question everything I do. It's simply in my DNA. I always try to go a step further, to create a new world, to come with a different solution… The designing process is a creative and philosophic game in which I'm trying to come up with new steps. If that makes me crazy, so be it.
You were mentored by the great German Frers. What has he taught you?
Oh, he's still teaching me. German is a legend, a genius. To use Star Wars language, German is a Jedi master and I'm an apprentice dreaming to one day grow up to be just like him. The Frers family brought yachting to Argentina. In the world of yachting, it's not easy to succeed as an Argentinian. It's much easier if you're an American, a Frenchman or an Englishman, and yet German has had an impressive career. Without him, dare I say, I wouldn't have a career. Frers is a yachting pioneer who has conquered the waves for the rest of us to sail on. In these past few years we have built a lovely professional relationship co-operating on projects for Nautor Swan.
So, there is such a thing as the Argentinian dream?
When I look back toward the beginnings of my career, I can see now I have made some daring and risky moves – moves I would not dare to repeat today. But those moves paid off later down the line. One thing I don't like is being compared to German Frers. One day, after I've retired, I'll look back on my career and consider it a success if I've managed one third of his success.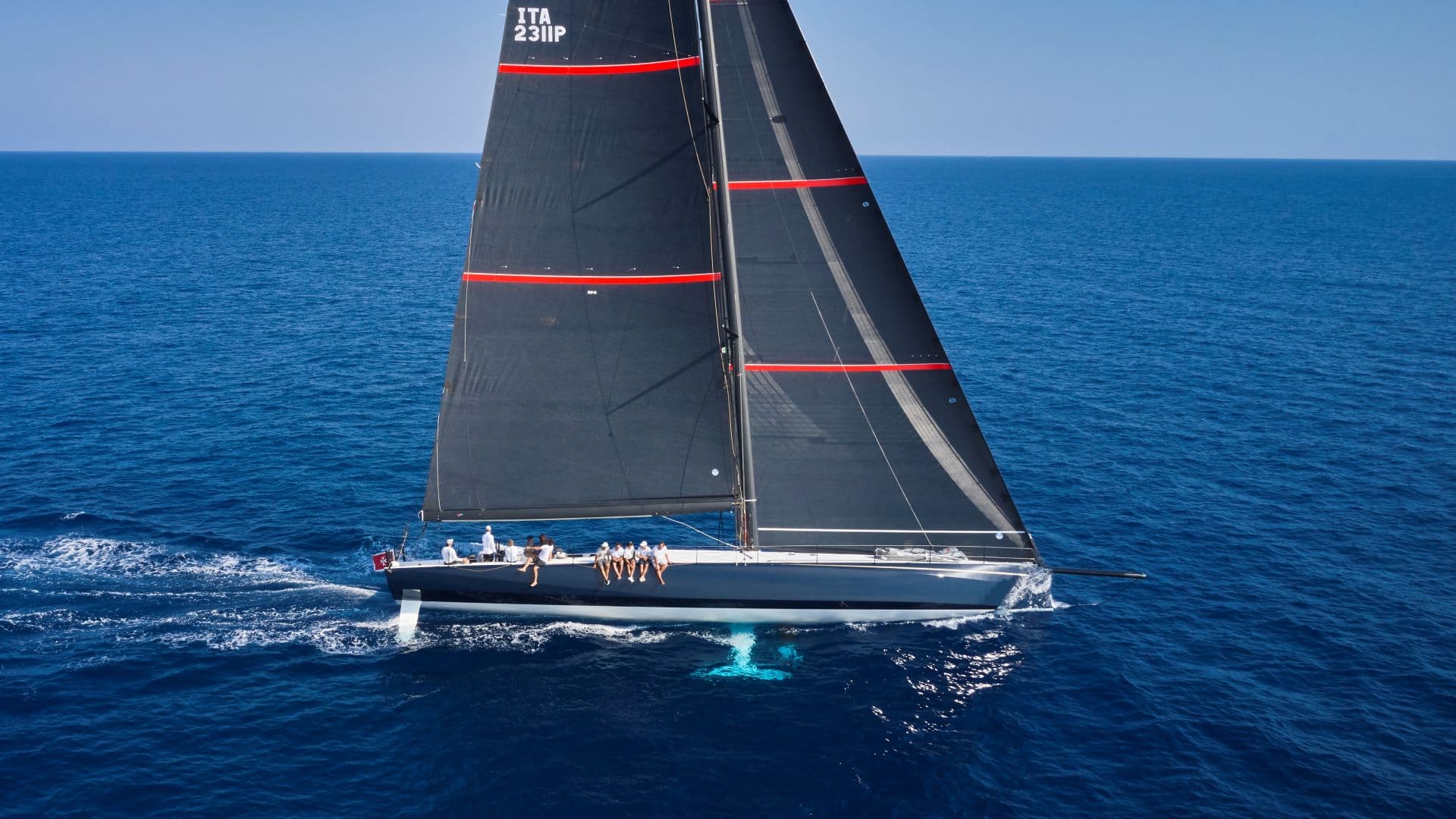 What are your thoughts on hydrofoils?
Foiling is an interesting new thing, very exciting. I too am currently working on a project revolving around hydrofoils. We are developing an 80-foot class boat very similar to America's Cup class. Our industry is very open and welcoming. The beauty of sailing is the freedom it gives, both to sailors and to designers. I was disappointed ten years ago when people tried promoting hydrofoils as something that will kill traditional sailing, saying that those who don't embrace it and who don't want to fly are living in the past.
There is enough room for every type of project, from the Star Class we have sailed here in Split, to radical new designs like the AC75. Today, it's clear to us all that there is room enough for traditional sails and hydrofoils. I found the Auckland leg of the America's Cup fantastic, but I can't see hydrofoils as the next commercial norm, as the norm on large sailing yachts. The reason is quite simple: people want to be very comfortable on large yachts, they want luxury and comfort, and that means weight. Weight, on the other hand, is the greatest enemy of the hydrofoils.
As a designer, where did you have to compromise the most?
With the rules. I believe that the people who make the rules are just not creative enough to consider design, making it almost my job to break their rules and try to go around them. I respect the rule-makers, but we are natural enemies. Creativity and freedom of thought hates the structure.
You are best known for your numerous sailing designs. Have you ever worked on a superyacht?
Several years ago I was involved with a 160-meter superyacht project. I was brought onto the team as someone who thinks outside every box. I suggested the yacht be powered by nuclear energy. We contacted a company in Russia specializing in building reactors, made a study of the drive, but the owner ultimately gave up on the idea because current regulations prevent nuclear vessels from coming under 12 miles from the coast.
That yacht is about to be built by Lürssen with a different drive, but the design still allows installation of a nuclear reactor core down the line. The owner believes nuclear drive will soon turn the yachting industry upside down. What needs to be said is the reactor we were planning to install doesn't use military-grade nuclear fuel, but a weaker one. The benefits of using nuclear energy for yachts are insane: the drive needs one charging every seven years. I am often part of such projects that change the industry status quo and further progress.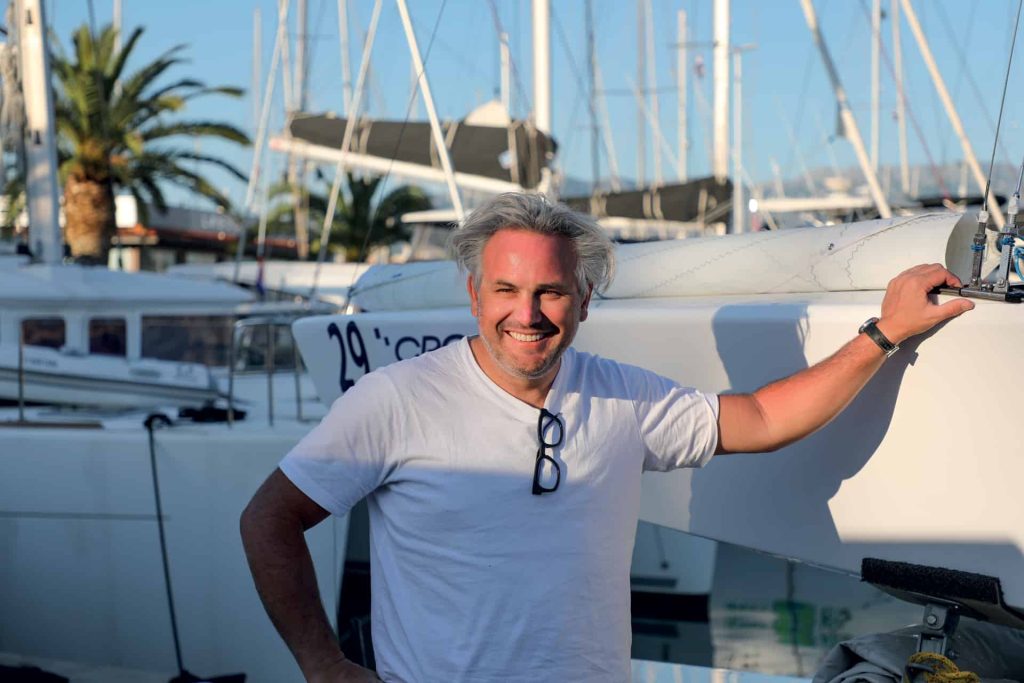 What is your design philosophy?
I am obsessed with efficiency and low weight, even in standard boats. Right now, with Nautor Swan, I'm working on a 65-foot sailing boat that will rethink the cruiser concept.
How many projects is your studio working on at the same time?
I have set the limit at three. Several years ago I tried working on four projects simultaneously and almost went insane. It took that to realize three is my limit.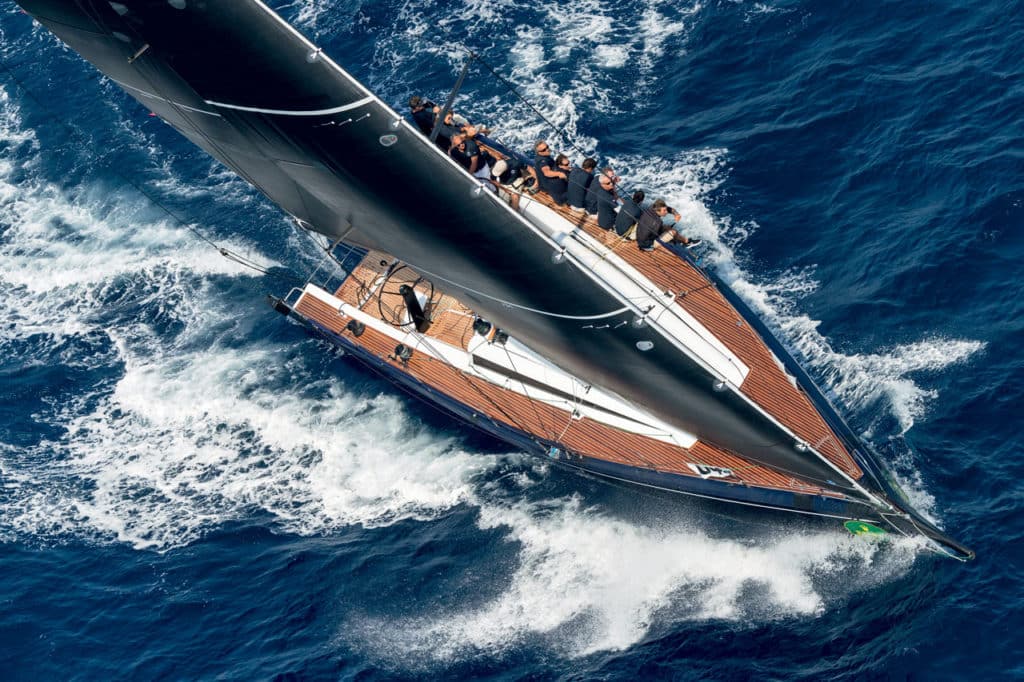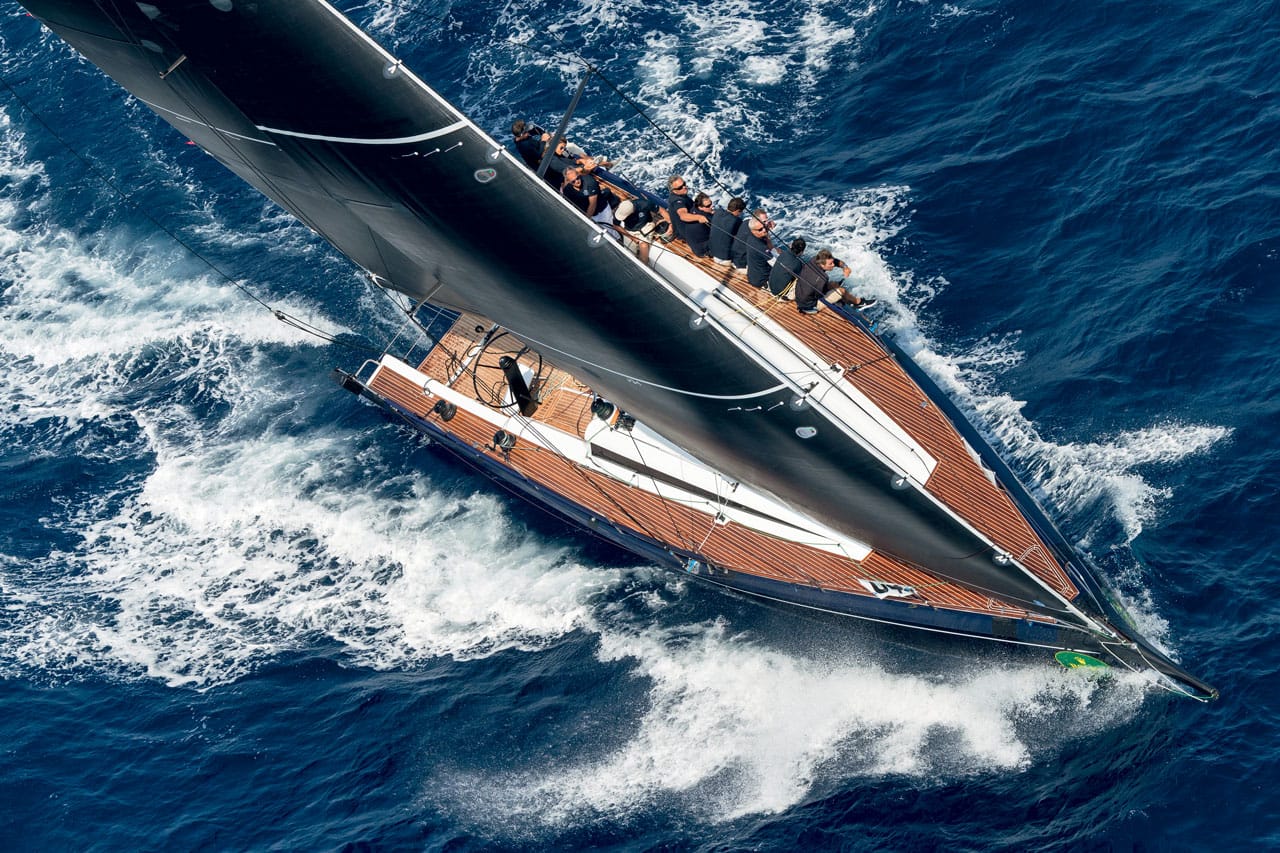 The ClubSwan series resets parameters of design and performance. Is there any pressure when working on a brand like Nautor Swan?
The first time I visited Pietarsaari in northern Finland, where Nautor's yard is, I got emotional. The unique Swan philosophy, the walk through their museum full of big names who've written the history of sailing, seeing all those iconic models – that's every sailing fan's dream, and every designer's dream. I was very proud to have become a part of their family. Of course there's pressure, but it's good pressure when you're working for a yacht builder open to innovation.
It's easy to be creative in such a progressive atmosphere. You can see that in models like ClubSwan 36, ClubSwan 80 or ClubSwan 125, that all reflect Nautor's passion for new, for something that hasn't been done before. Sometimes they need to push me a bit, sometimes I need to be stopped – and the person who does both is Enrico Chieffi, who always directs me back to the path when I stray too much. I count on his composure and realistic outlook to rein me in when my creative energy goes wild. Enrico is my tactician (laughing).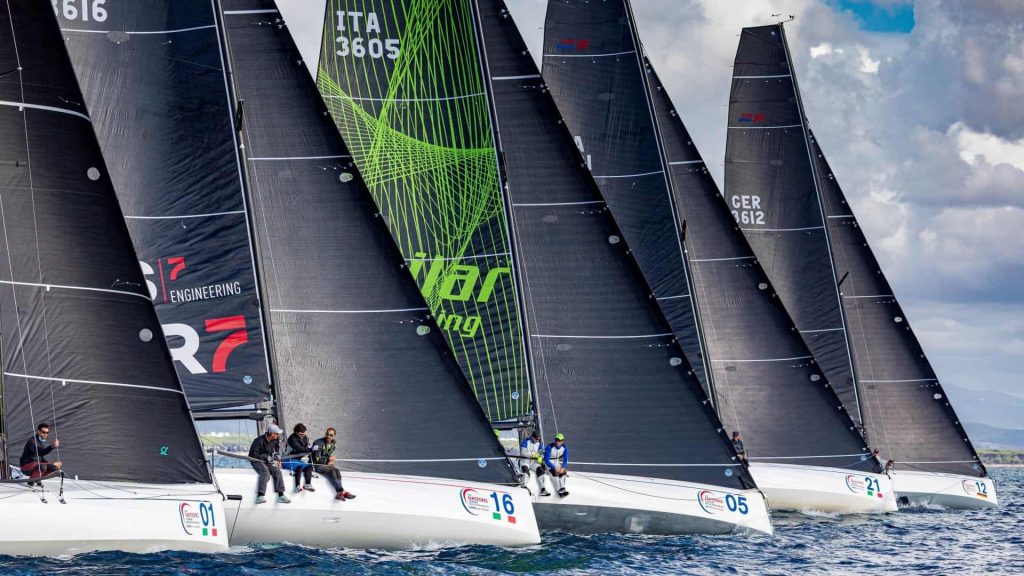 What is your favorite design?
The ABN AMRO 1 that won the ninth Volvo Ocean Race holds a special place in my heart. My other favorite is the ClubSwan 125, an insanely fast boat. If I ever end up in jail because of a design, that'll be the 125.
You are a passionate Star Class racer. You have designed your own boat. What makes that class special?
Just look at those boats. The design is more than a hundred years old, and the boats look like sailing sculptures. As a naval designer, I find Star Class to be like a fine instrument, delicate and tender, but when you learn to sail on it, you can sail on anything else. Star Class is the pinnacle of sailing. The class is well organized, I can compete with the big names of the sport, and we can all race like gentlemen, keeping the spirit of sailing alive.
This is your first time in Croatia. What do you think of Split?
I have been trying to come to the Adriatic for sailing purposes for two years, and have had to cancel due to obligations. I'm enjoying myself on your coast, and this is one of the best sailing spots in the world. I love Split; it has that Mediterranean tradition of living by the sea, and it allows you to sail into the heart of the city and admire it from the port. I will surely come back with my motor yacht, a wooden commuter built in 1938. There were only two of those made. My sailing philosophy is sailing boats are for races only, and if you want to cruise around, go for a motor yacht.
Text Hrvoje Bulešić
Photos Nautor's Swan & Juan K Design