The town of Vis is a destination you simply must visit, and its cove offers countless possibilities for boats
The town of Vis (43° 03.7′ N, 16° 11.4′ E) is situated in the north-eastern part of the island of Vis at the bottom of a deeply indented and well-protected cove, and it is a favourite place of numerous local sailors. The afternoon mistral, with gusts that constantly change their directions and intensity, is particularly enthusiastically welcomed by experienced sailors.
The entire port of Vis is pretty much open to bura and tramontane, but even then you can sleep safe and sound with your boat anchored in Stonca cove or in front of the gas station. The latter is a great holding material for anchoring; however, you need to make sure to be out of the ferry's waterway. You can moor the boat in the western part – Luka or in the south-eastern part – Kut, and numerous buoys, that have been recently installed between Luka and Kut, are also great mooring options.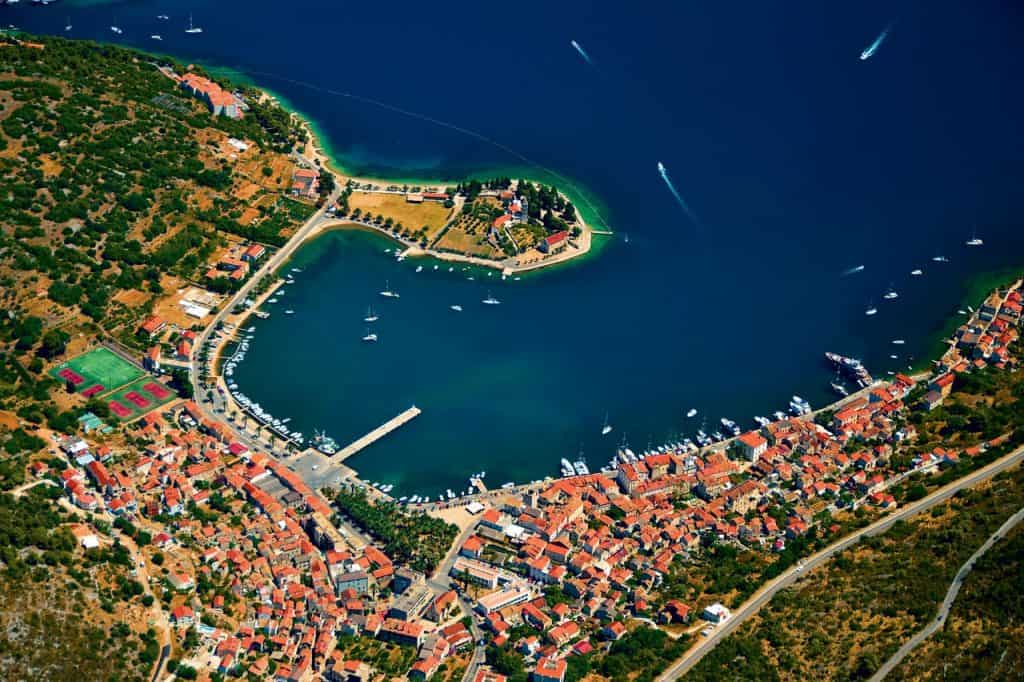 Make sure to move the boat away from the waterfront in Luka as far as possible since the ferry makes big waves rise as it enters the port. Kut represents a more peaceful and, to most, the favourite part of Vis, and here you will have the best protection against jugo. The locals of Vis often say that 'all evil comes from Komiža', hence the storms come from the west, and during those, you need to be careful wherever you are anchored or moored.
Most of the best restaurants are found in Kut, such as Pojoda – the favourite spot of many sailors – where you can try unusual and exceptionally tasty starters in a pleasant ambiance. The second favourite spot of many skippers is the Val restaurant that offers fresh fish, and between Kut and Luka there is an excellent pizzeria Karijola. The best alternative is agritourism Roki's situated in the island's inland, in the Plisko Polje village. They prepare fish and meat dishes in a traditional Dalmatian manner, and there you can also play cricket!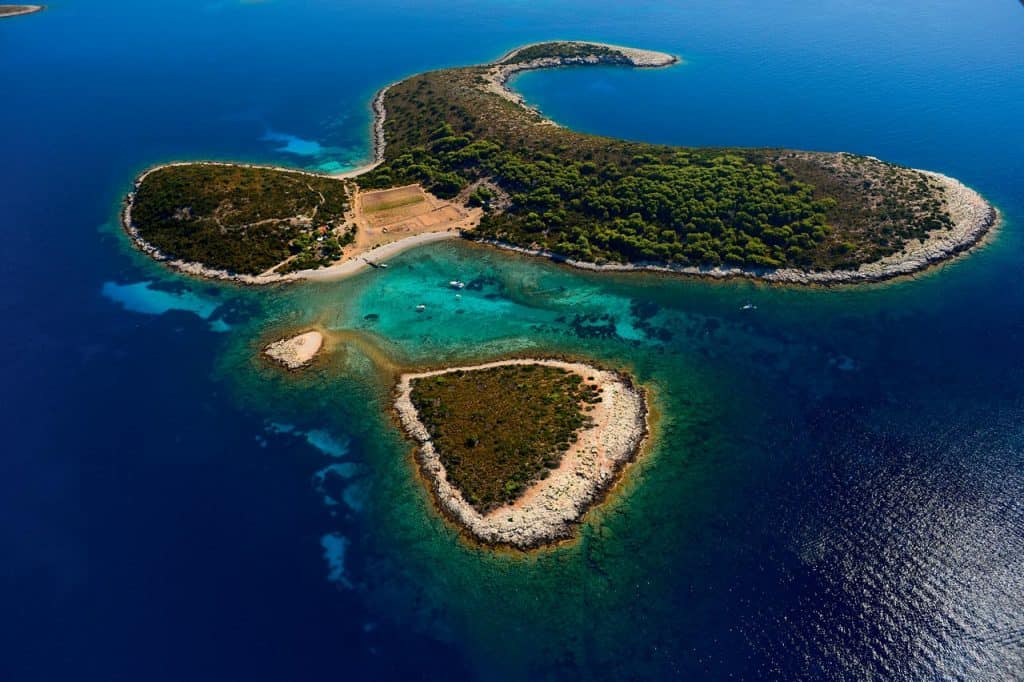 The hosts also provide free transport, so there is nothing else for you to do but relax and enjoy the view during the ride, the food and the atmosphere! Rogačić port is situated a mile further north from the town of Vis, where the best thing to do is anchor one's boat among the turquoise colours of the westernmost part of the indented cove and explore the military tunnel of the former Yugoslav army in a dinghy. Stončica cove is one of the most beautiful, and also the most visited coves of Vis.
It is located to the east of the town of Vis, and over the entrance into this scenic cove you will find one of the most beautiful Adriatic lighthouses. The cove is bordered by rather steep shores that cause strong downdraught, so the safest alternative is mooring the boat to one of the anchored buoys. After you have made sure your boat is safe, take a swim towards the sandy beach, cool down with your favourite drink and pamper your taste buds with culinary delicacies of Vis in the nearby restaurant Stončica. If adverse weather conditions prevent you from sailing out, this is the island you want to get stuck on.
Photos by M. Jelavić & I. Pervan