New restaurant in the One&Only Portonovi resort called Tapasake Club combines top service with sophisticated atmosphere inspired by the Adriatic Riviera
The successful opening of One&Only Portonovi in Montenegro, the ultra-luxury brand's first resort in Europe, has paved the way for the launch of the social heart of the resort – Tapasake Club, which represents an evolution of the restaurant experience into a stylish pool club concept on the shores of Montenegro.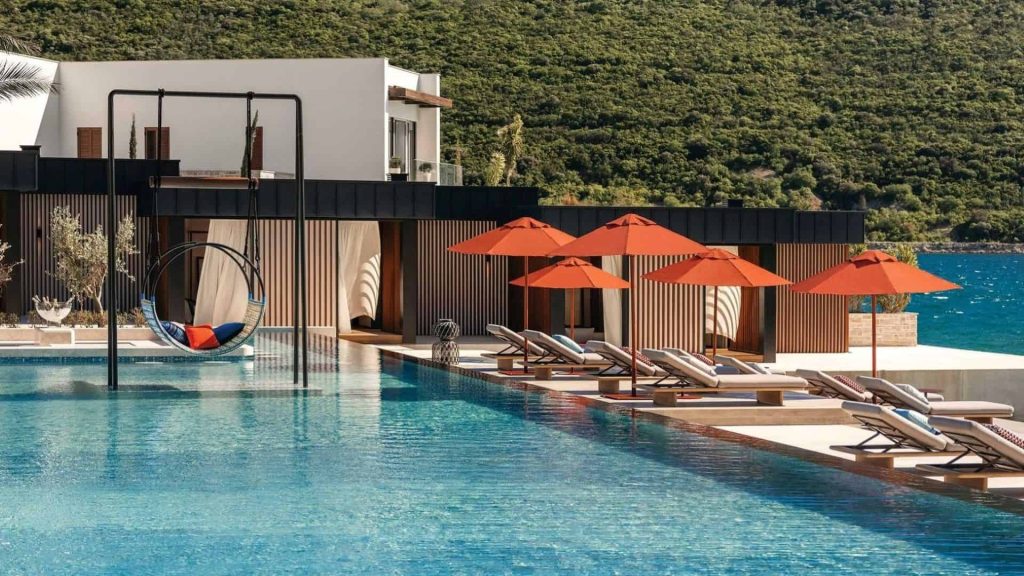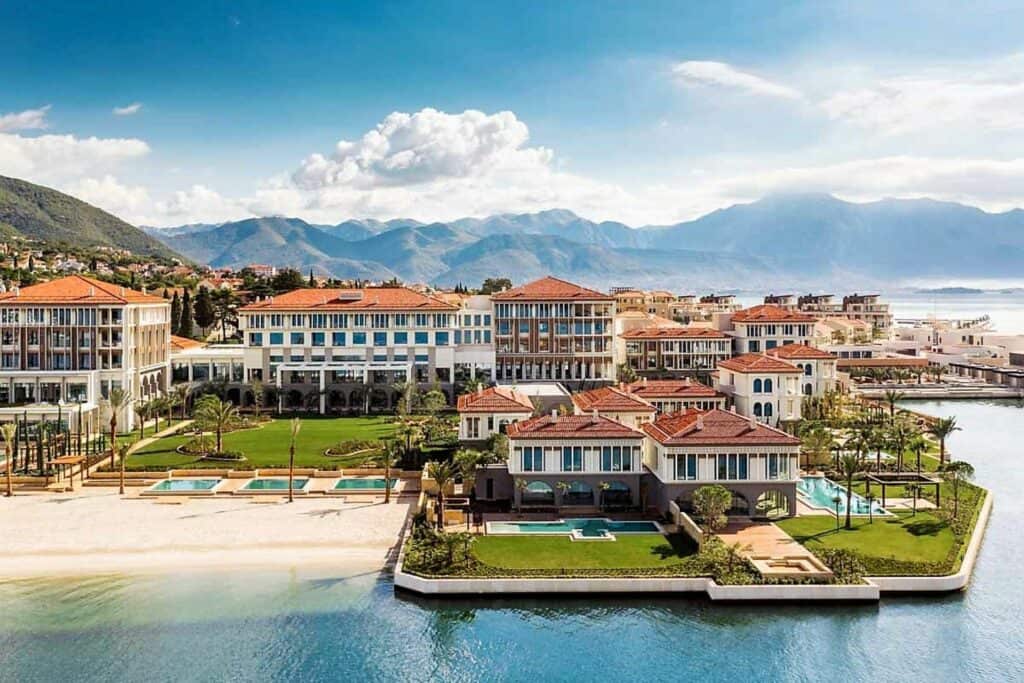 With a laid-back sophisticated day-to-night atmosphere, and open to both residents of the resort and outside guests alike, Tapasake Club combines the unrivalled service for which One&Only is renowned, with a vibrant and chic environment inspired by the Adriatic Riviera – a setting that is sure to establish it as a firm fixture on the European circuit.
Framed by boundless dramatic panoramas of Boka Bay, the beachside lair is home to a dedicated 40 metre swimming pool lined with One&Only Portonovi's signature poolside cabanas, accentuated by an over water swing and aqua bar for guests to enjoy signature cocktails while cooling themselves during the day. A rooftop shisha lounge provides an idyllic setting for sunset lovers, with tunes played by DJ Nader Razdar.
Inspired by the sea depths of the Adriatic and the abundance of seafood delicacies available in the region, Tapasake Club serves a fusion menu of Japanese inspired tapas-style dishes. From light, flavoursome plates of sushi and sashimi to ceviche and carpaccio, and a selection of marinated fish and meats cooked over hot coals, along with salads, vegetable tempura, and delectable small plates – the culinary offering at Tapasake Club has been expertly curated.
At night, Tapasake moves to the restaurant interpretation of the club, where the interiors have been fashioned from onyx stone, reclaimed timber, dark woods and oriental screens of geometric design. As the mood and ambiance transitions to a more sophisticated and glamorous, yet just as spirited vibe in the evenings, so does the menu, which offers a more elaborate version of the day menu.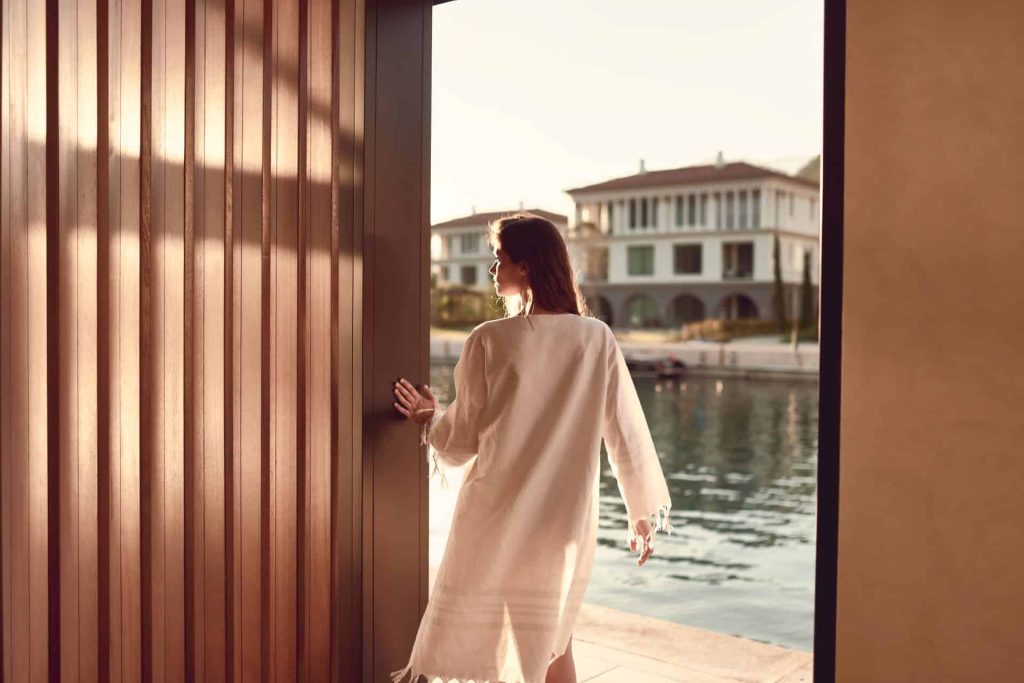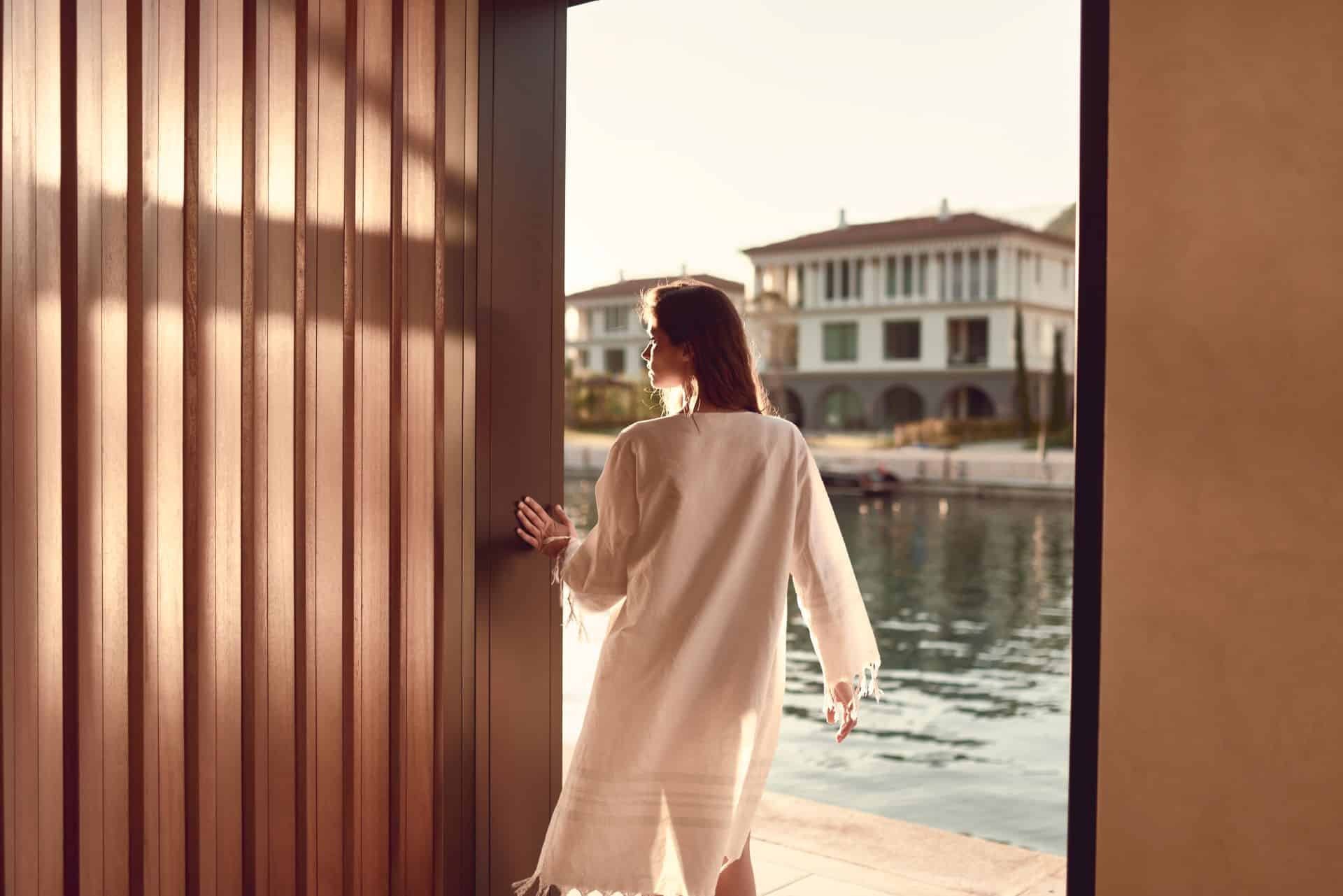 Tapasake's drinks menu includes an extensive list of international wines, but it is the Asian accented cocktails, crafted by the resort's expert mixologists using rare Japanese Sake and traditional Montenegrin Rakija and infused with green tea, matcha and yuzu, that will take centre stage. For those looking to while away sun-soaked days with friends, private lounging areas featuring the resort's signature cabanas can be booked for groups for up to six guests and are strategically placed for refreshing dips throughout the day.
Tapasake Club can also be hired exclusively for private parties and events, with a dedicated team on hand to plan every element of a special occasion.
Photos One&Only Portonovi