Let us inspire you with a unique blend of premium beauty, style, and design of five star luxury resorts and hotels on the Adriatic coast as an idea for a chic hideaway enveloped in rich history, untouched nature, culinary arts, and cultural heritage
Maslina Resort: Mindful Luxury Philosophy on Hvar
Maslina is a luxury, five-star resort on the Croatian island of Hvar, located near Stari Grad, one of the oldest towns in the Eastern Adriatic. Situated in the stunning Maslinica Bay, Maslina is surrounded by olive groves and terraced vineyards and stretches across two hectares of lush pine forest overlooking the crystalline Adriatic Sea. Boasting 50 rooms and three luxury villas, Maslina Resort holds wellness, family, culinary arts, cultural heritage, and authenticity at its core.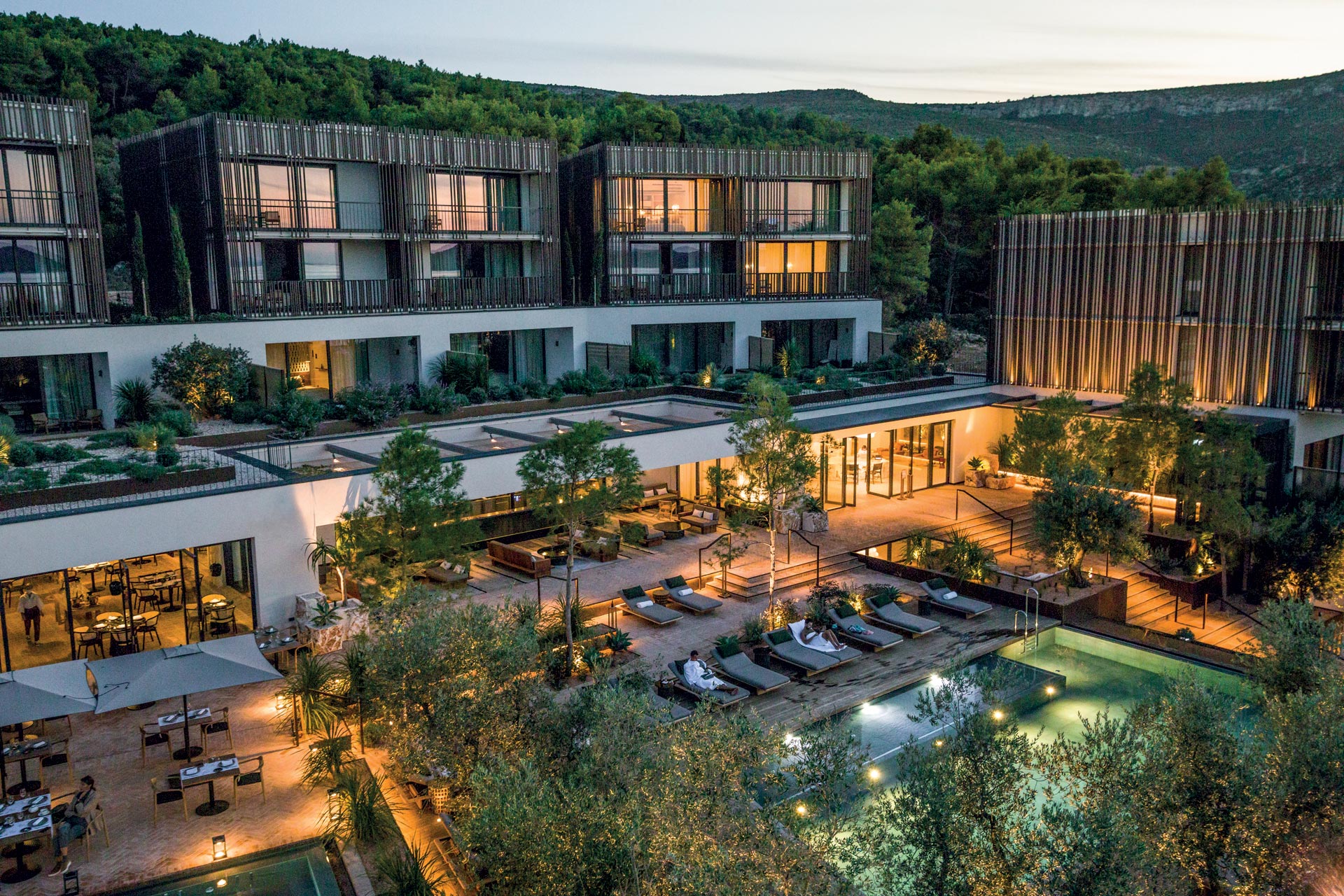 Paradox Hospitality, the management group behind Maslina, developed the resort's Mindful Luxury philosophy, evident not only in its service but throughout the design of its facilities. Paradox Hospitality envisioned a space that fosters a sense of wellbeing and a connection to nature and community. Thus, native and local species are used to maintain the landscape language already in place, where wild Mediterranean vegetation thrives thanks to thick Aleppo pines, mature olive trees, and fragrant herb bushes.
With a spectacular view onto the Adriatic Sea, the restaurants and bars at Maslina Resort present the perfect wine and dine atmosphere for guests to enjoy traditional Mediterranean-inspired cuisine with a contemporary twist
The low-intrusive architecture floats on the landscape like scattered pavilions, decorated with a ventilated wooden facade that blends in with the island environment. Local Brač Island stone, exotic Iroko wood, brushed brass and tones of terracotta are harmonized with the natural color scheme, while custom-made interiors and carefully handpicked vintage pieces complete a space that is intimate, comfortable, and delicately designed with the guest in mind.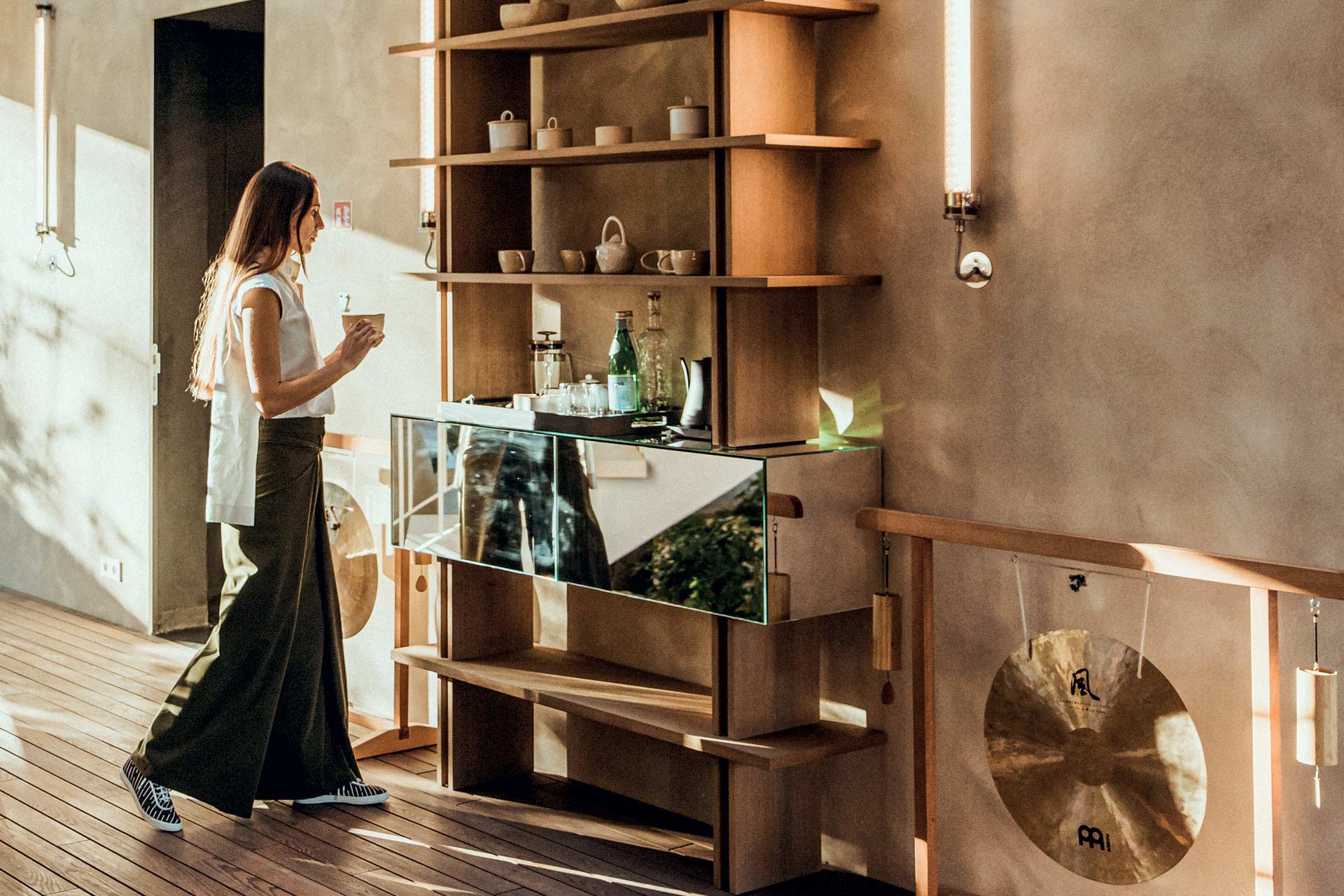 Wellness is the crux of Maslina Resort and is highlighted in every detail, including the organic and locally-produced amenities and wide-ranging facilities. The Pharomatiq Spa showcases a modern fitness room, beauty salon, and relaxation areas as well as a dedicated Aqua Thermal area with a Finnish sauna, aromatherapy steam bath, Turkish Hammam, and cold plunge pools. Pharomatiq specializes in restorative experiences with a garden-to-skin inspired menu that uses home-grown, organic herbs and locally-sourced essential oils.
Furthermore, its seasonal à-la-carte treatments and immersion programs combine western and eastern massage techniques, fitness, and mindfulness practices. The island of Hvar is also a health sanitarium and has been recognized as a destination for recovery and wellbeing since 1868. Supporting the Mindful Luxury philosophy, Maslina's culinary focus embraces the UNESCO-protected Mediterranean Diet but adds a contemporary edge. The cuisine respects local ingredients, honors producers, and recognizes seasonality, with vegan, vegetarian and gluten-free dishes created for guests upon request.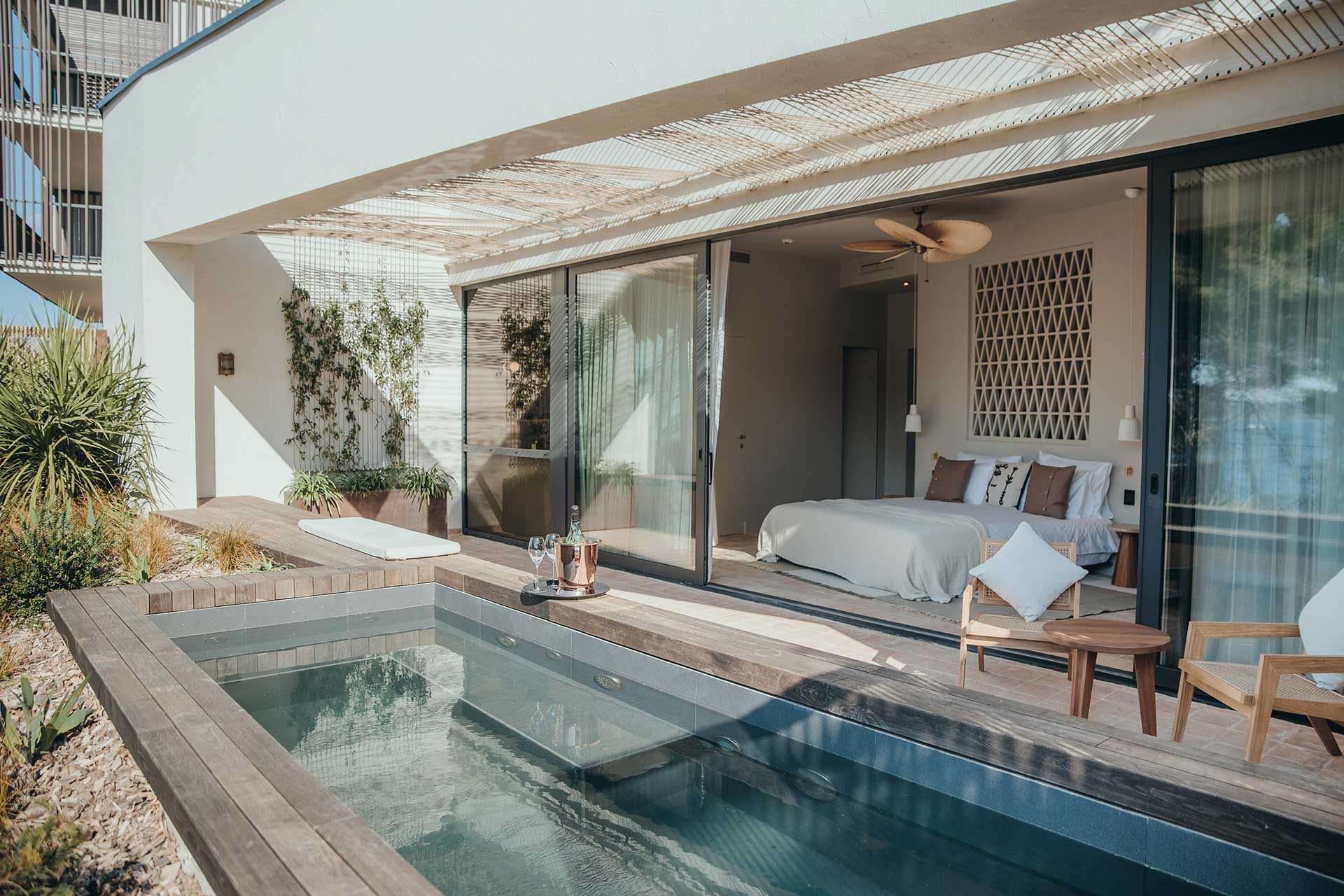 The Mediterranean-inspired restaurant is open for breakfast and dinner, with a poolside menu offered to guests during the day. Along the coastal promenade of Maslina Resort is A•Bay, a laid-back beachside hangout where you can eat, drink and swim from sunrise to sunset. Maslina also boasts a Wine & Culture Club, where expert concierge helps guests create bespoke experiences on the island. The Club is also a hub for those who want to learn about the long history of winemaking on Hvar, completed with an extensive wine list abounding in award-winning local and international labels.
Nikki Beach Montenegro: New Top Yacht Destination
Nikki Beach Montenegro is a 500-person capacity restaurant and beach club that focuses heavily on the brand's key elements. In proximity to Porto Montenegro, which is just a ten-minute boat ride away, the property includes a 50-room boutique resort, gym and Nikki Spa. An unmissable spot for all visitors is Nikki Beach beach club which offers an unforgettable combination of fun, enjoyment and gastro adventure. This is a place of unique atmosphere with a diverse event and entertainment program that includes a number of themed parties such as Rosé Fridays, Amazing Sundays, Turkish Nights and many more.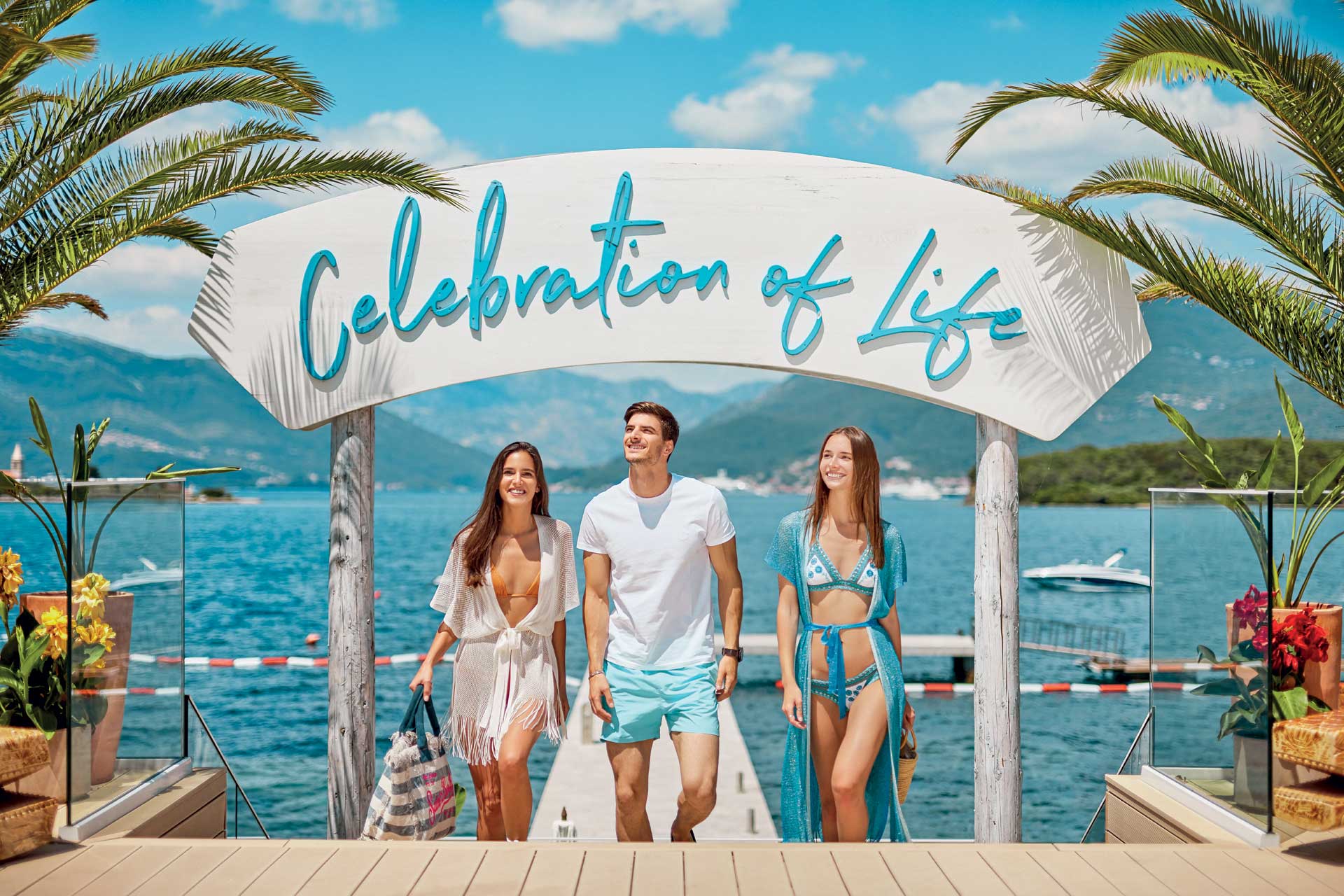 The newest addition to the Nikki Beach Montenegro offer is Soul Lounge Bar & Grill – a new concept offering a fusion of Mediterranean and Turkish cuisine, introduced by the Turkish star chef Zulfikar Demirci from Bodrum. The property showcases spectacular sea and mountain views facing the inside of the fjord with direct water access and two jetties. The location caters to the yachting community as a top megayacht destination.
Luxury LIOQA Resort With Marina
Luxury 5* private LIOQA Resort located on the west coast of Ugljan Island offers complete privacy within this gated community. 'With LIOQA Resort, we want to create a new way of living, relaxing, and investing. Croatia is a yachting paradise with rising demand for premium products and services', says Ludovit Cernak, a yacht enthusiast and a partner at SHRE. Sitno Holding Real Estate (SHRE) is a European real estate developer with nearly 20 years of experience in the CEE region.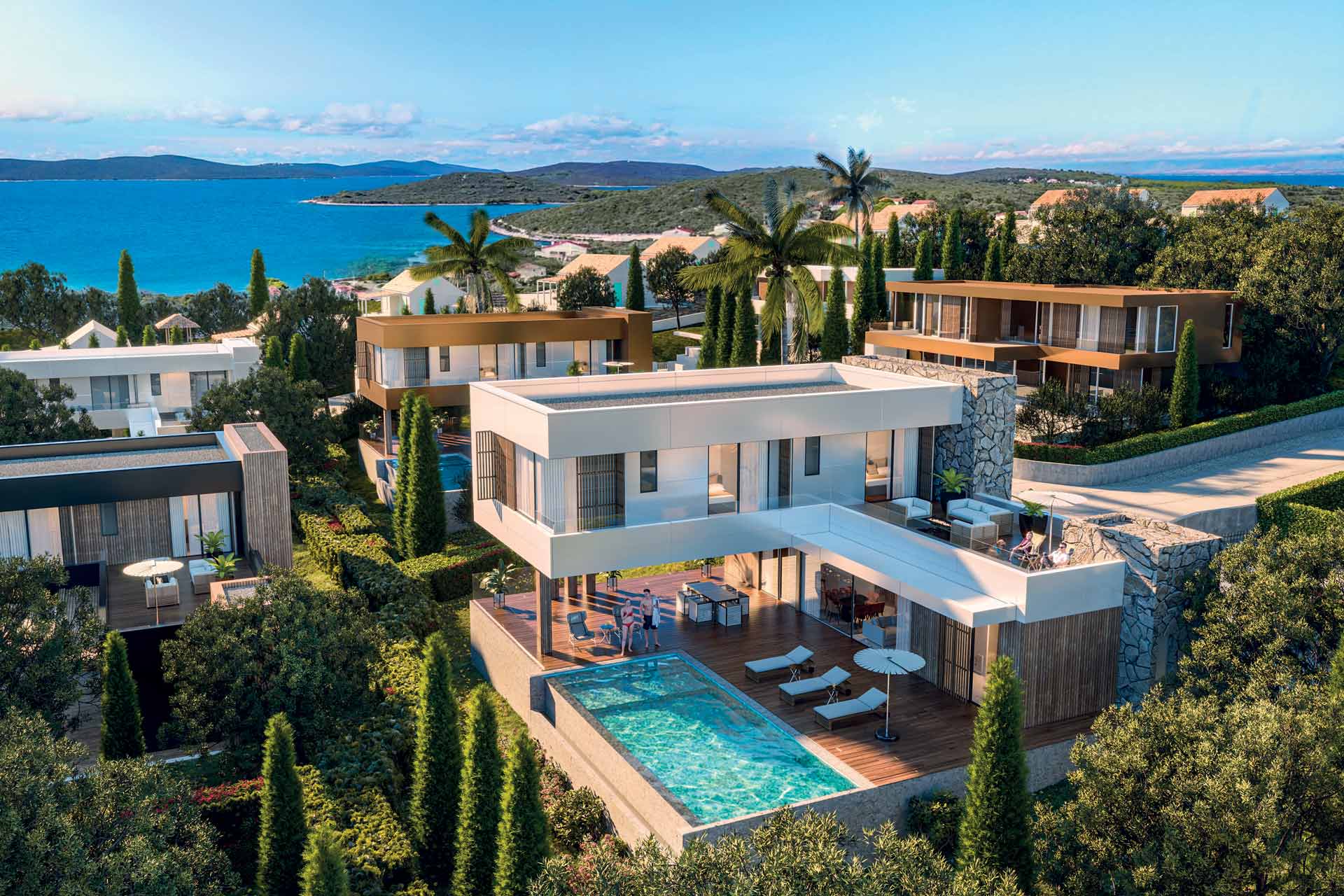 Company is in Croatia since 2015, now developing project on west coast of Ugljan Island, the closest island to the city of Zadar. LIOQA resort is a luxury 5* private resort consisting of 21 modern villas and a private marina. The resort has a seafront location, each villa has direct access to the beach, provides complete privacy within this gated community, 24/7 security and a highly trained staff. When you moor the yacht in the marina, it will be ready for you at any time.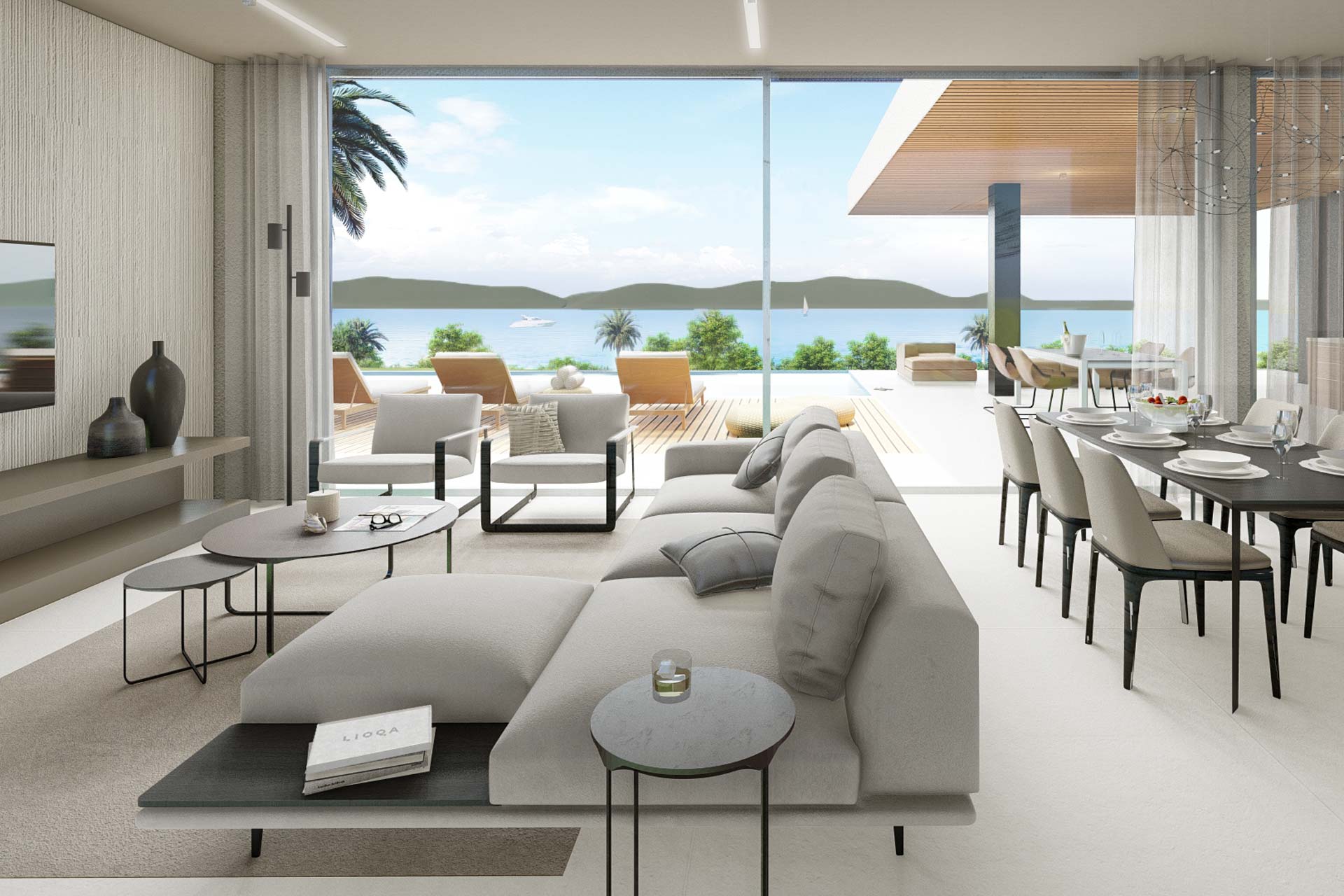 LIOQA offers hassle-free solution where residents don't have to think about anything. The villas are equipped with smart-home solutions which make your life easier and give you full control over the villa even when you're not there. When you decide not to use your villa SHRE can rent it out for you and provide additional income.
An Oasis of Peace at Falkensteiner Resort Punta Skala
Located on a breath-taking peninsula, Falkensteiner Resort Punta Skala is an oasis of peace that offers the best of the Croatian coast. Here relaxation can be found in the elegant Falkensteiner Hotel & Spa Iadera, the newly renovated Falkensteiner Family Hotel Diadora or in the spacious Falkensteiner Residences Senia. This modern resort offers also top restaurants, the largest and most beautiful SPA in Dalmatia, as well as modern sports facilities.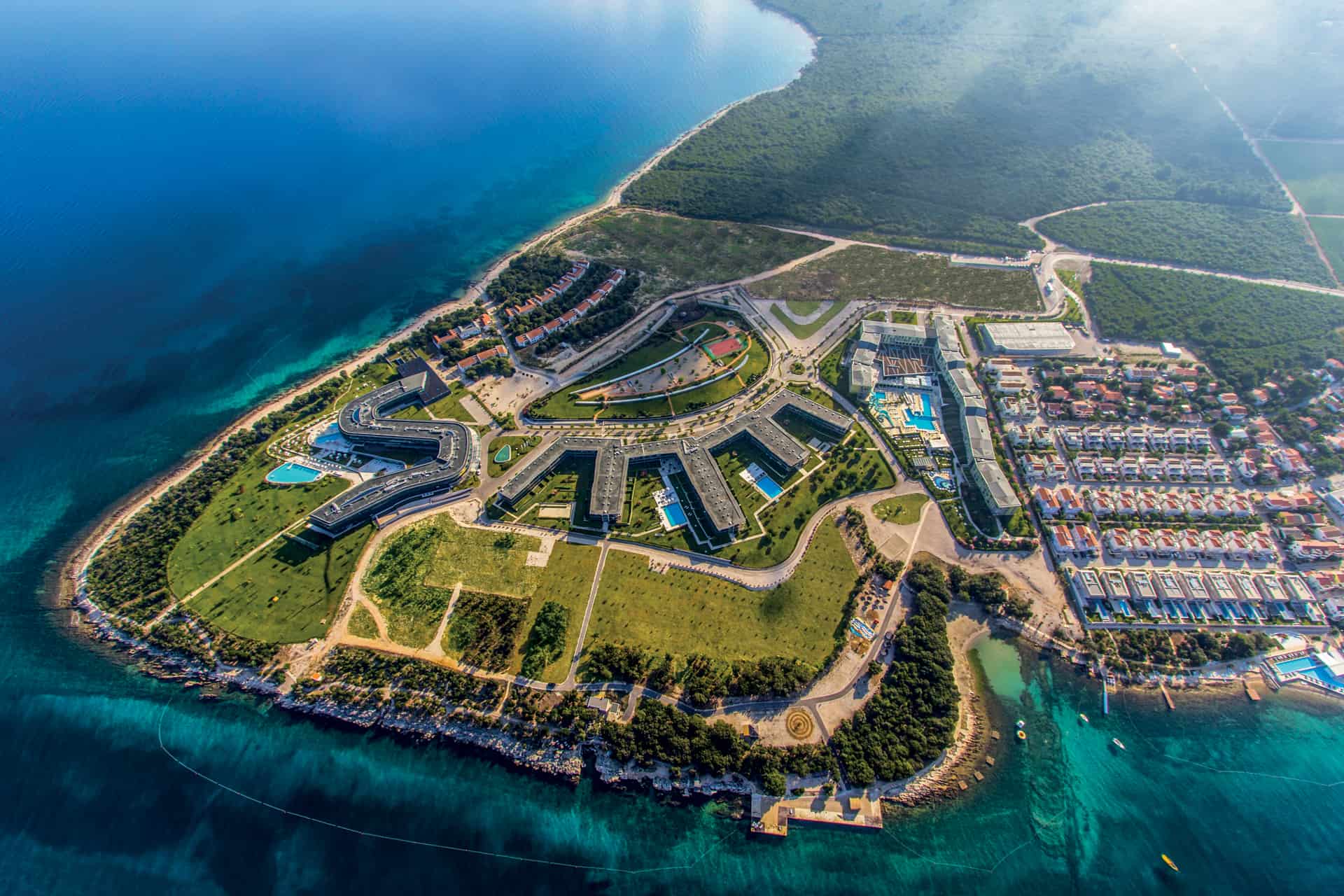 If you are arriving from the sea, you will easily dock at the resort for free, or berth in the port in Petrčane. From there, you can reach the resort by dedicated resort vehicles. Hedonism, Mediterranean charm and coexistence with nature here merge in the best possible way! Fantastic location, discrete, but impressive interior, food that turns into a sensational experience, top service, grandiose spa, kilometers of beaches, maximum attention to safety and health of each guest – Punta Skala is a destination to discover.
Blue Kotor Bay: Luxury With Montenegro Signature
This resort is the transformation of one most recognizable and iconic respiratory health facility into the premium, first true five-star hotel in this area. Usual hotel facilities, current 106 room, are enriched with modern amenities, and in addition to standard and superior room category, resort offers something rather unique which are Panorama Suites, overlooking the whole Bay of Kotor with private hot tub on the terrace, Deluxe Swim up rooms and Spa rooms, 14 in total, making other guests envying a little bit, while looking those happy couples refreshing in private heavens whenever they feel like it.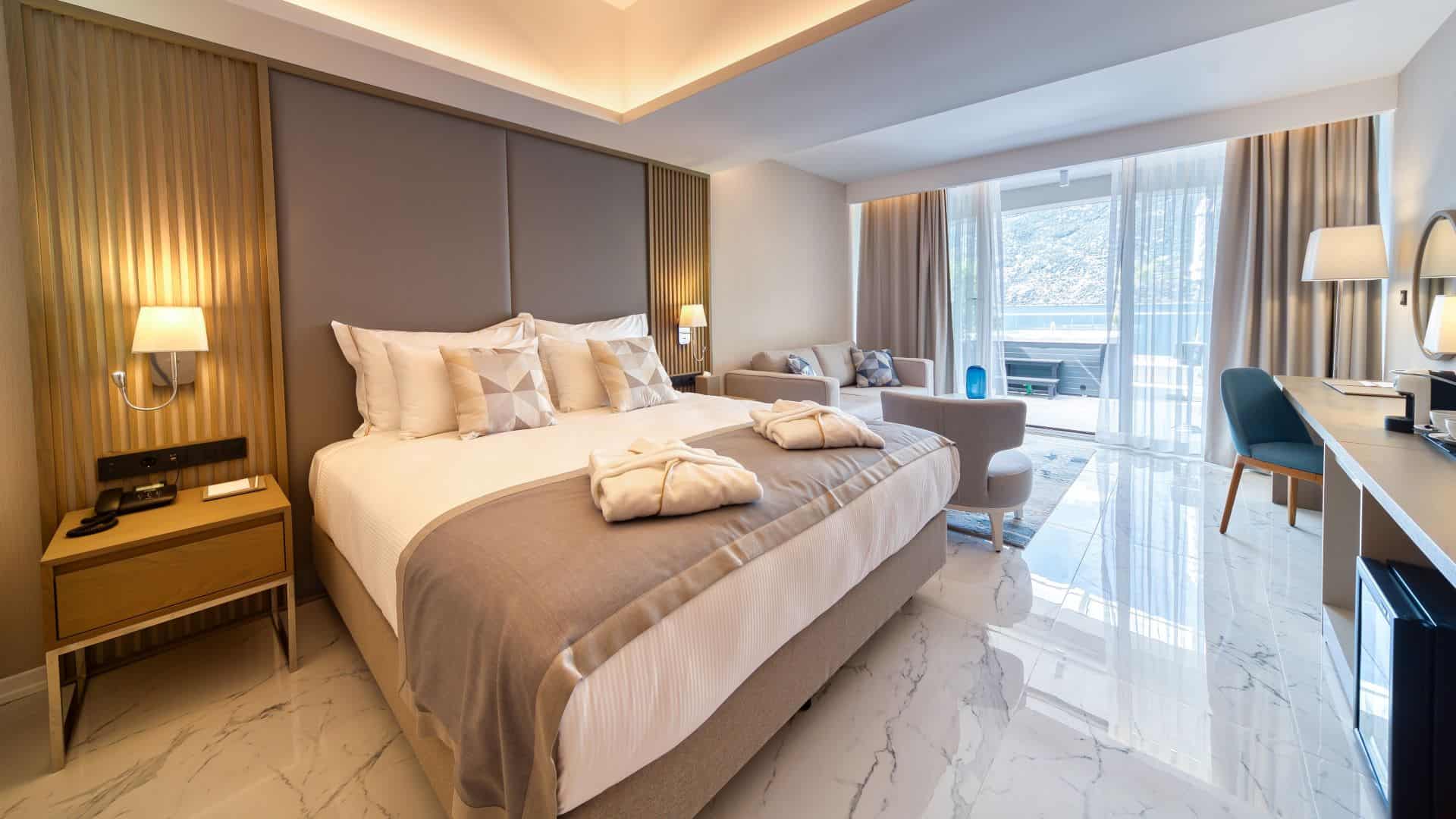 True value lies in private hotel beach, proudly named Bliss beach, where water testing showed purest and highest cleanliness, where guests can enjoy their sunbeds and baldachins, while having Bliss bar on aside, if wanting to refresh with aromatized towels, fruits on the rocks or some other snack, where each cocktail its served with its own live performance.
Since Bay of Kotor is true magnet for the nautical lovers, small marina is perfect spot for wandering yachts and boats, looking for a unique Montenegro atmosphere. Blue Kotor Bay is all year round hotel, offering different kinds of tourism, for different markets, depending on the season. Taking into consideration UNESCO location and natural health resource aea, together with amazing wellness and spa facilities spread on almost 1000 sq.m., we are focusing on wellbeing and well balanced life.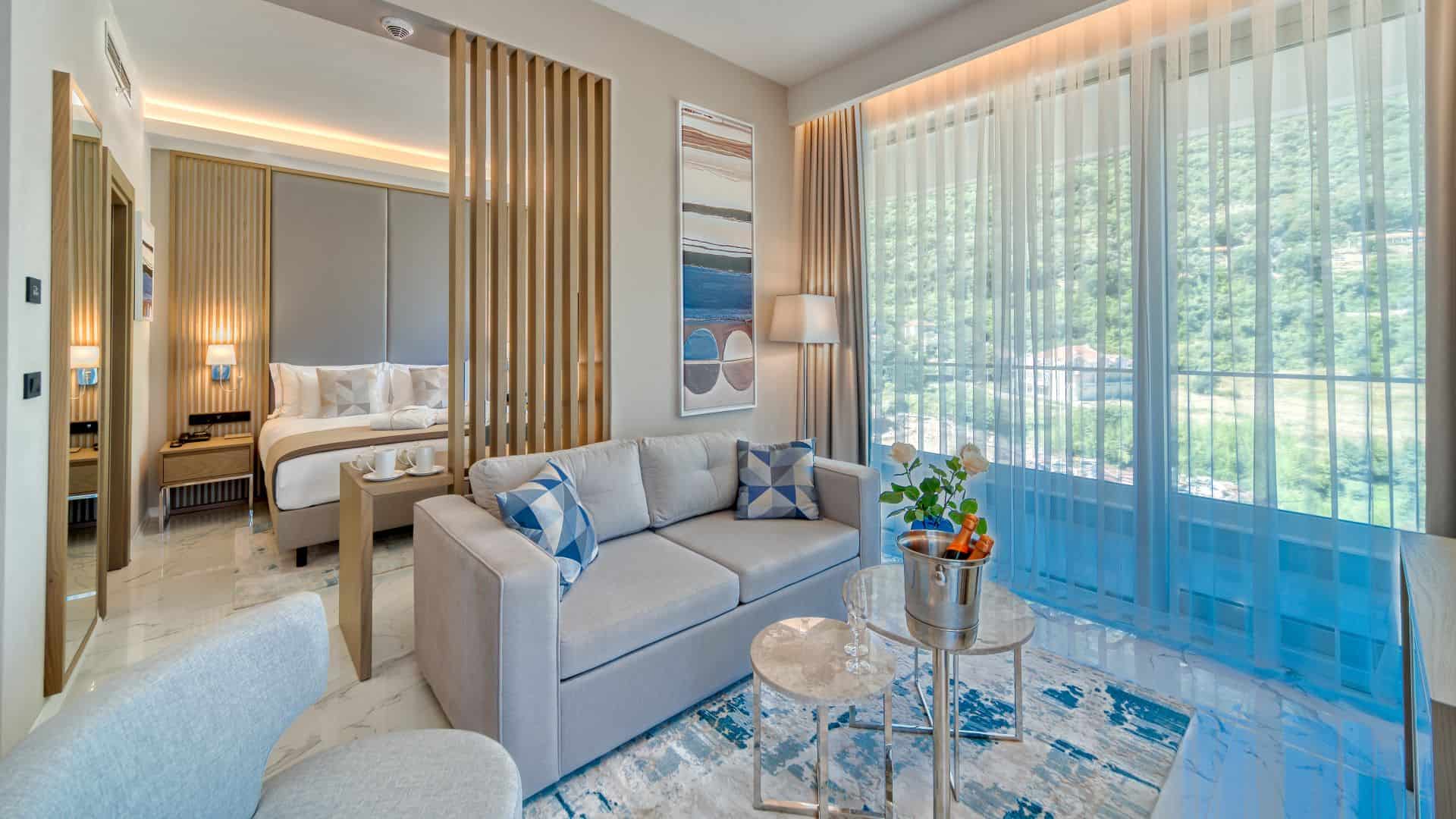 Different wellness and health packages, from Quick Boost, to Respiratory revitalization and Deep Sleep programs will be offered to corporates, managers and guests who are longing for some relaxation and revitalization. The only original hammam in this region enriched with different Spa rituals, special diet approach and detox activites will definitely give another dimension to short vacations and health tourism. A full range of food, beverage and cultural programming at the Blue Kotor Bay, including a signature themed nights will be planned in a la carte resturant Lighthouse, overlooking some scenic views in whole Kotor Bay area.
Island Rituals at Lošinj Hotels & Villas
On the island of Lošinj Čikat Bay is home to the most luxurious hotels and villas on this side of the Adriatic, part of Lošinj Hotels & Villas, whose level of service is an enhancement to their usual, elegant and chic decor. The Island of Lošinj has been known as a treatment centre for a long time, it has a mild and pleasant climate, crystal clear sea, fragrant air and an above average number of sunny days.
Back in 1892, the Austro-Hungarian aristocracy loved spending their time in Čikat and nowadays, it is one of the most beautiful and intimate bays on the island. This is a rendezvous of top quality gastronomy, luxury accommodation and all accompanying services that will satisfy even the most particular visitors of the Adriatic.
As the icing on the cake of LH&V, we should mention the Alhambra Boutique Hotel, which was built in 1912, based on a project by the esteemed, Viennese architect, Alfred Keller and inspired by Spanish architecture. Alhambra was a luxury hotel back then, just as it is today. Villa Augusta, a magnificent, classic, building with Art Deco details from 1908 is located next to Alhambra. Alhambra is a unique mixture of the spirit of aristocratic times and exceptional luxury, combined with top-notch, personalised service.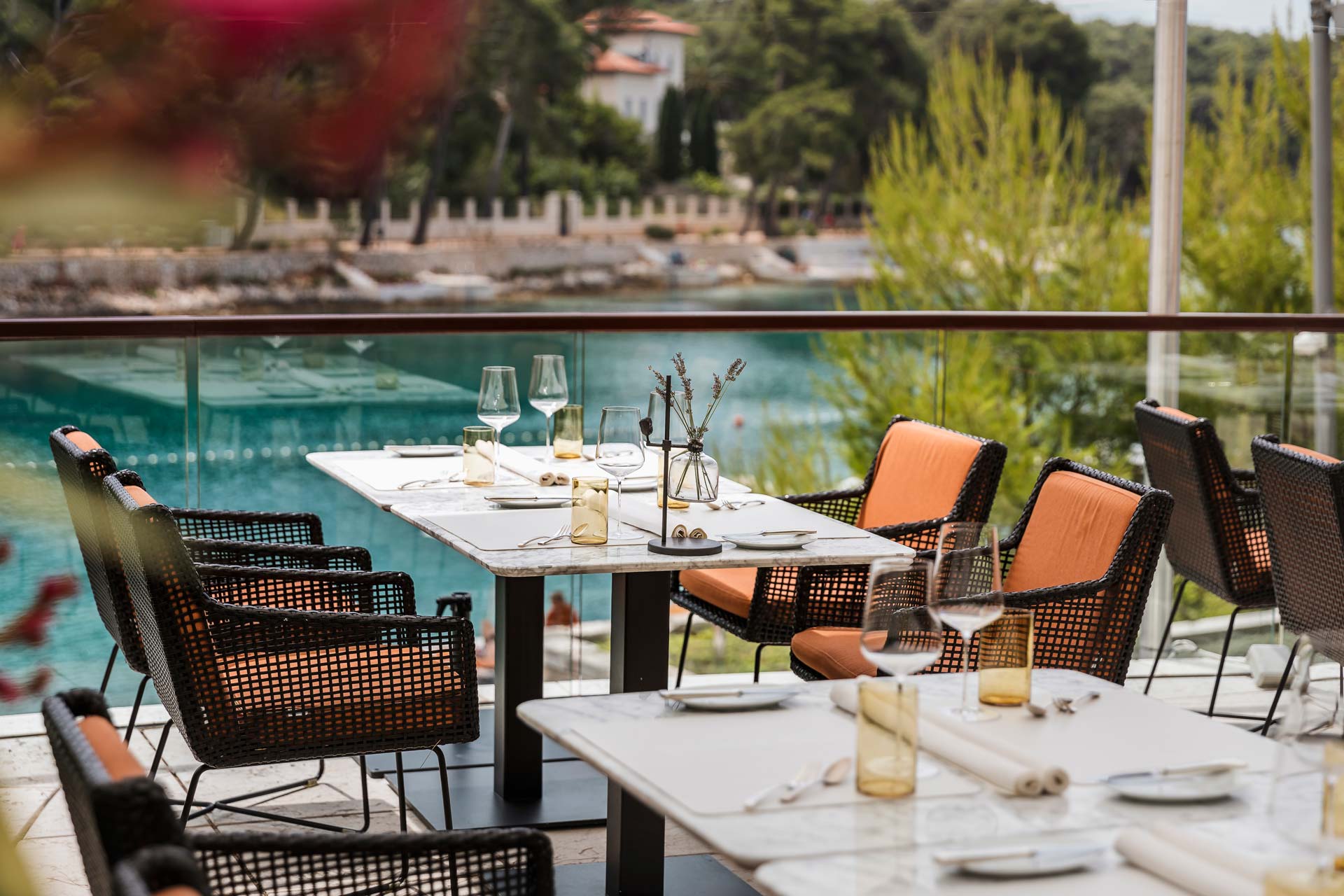 The hotel's guests have the opportunity to enjoy the fully equipped 36 deluxe rooms and 15 suites. In addition to exceptional luxury, Alhambra also boasts the à la carte Alfred Keller restaurant, which serves exclusive, top quality delicacies made with traditional ingredients. After being awarded one Michelin Star last year, Alfred Keller's leap to such a high rating by Gault & Millau was another impressive achievement and testimony to the exceptional gastronomic experience it offers.
The young, Austrian-born rising culinary star Chef Michael has an innate ability to take diners on a captivating gastronomic journey with remarkable culinary creations crafted from the best local produces, paying respect to tradition without compromising innovation. Just steps from the healing turquoise waters of Čikat Bay, the uber-chic Bellevue Spa Clinic offers a complete wellness ecosystem promising transformational results with a glamorous twist. Inspirited by the philosophy that radiant beauty shines from within while using the very best in high-tech, cutting-edge therapies and classic wellness treatments with a focus on detoxifying and re-energising.
This season they debut The Signature Bellevue Detox Massage using cupping and magnesium. The Sea-Tox ritual for full body detoxing and a remarkable experience not to be missed; Free Dive Meditation where mind control breath work is realised and practiced with our free dive master. Whether pushing your physical limits with one of our elite trainers, detoxing in style or completely unwinding in the Onyx Meditation Room, we invite you to join us for the ultimate realisation of haute- wellness.
Čikat offers a special blend of peace and luxury and is an ideal place for a break from summer cruises. If it isn't on your route this year, we suggest that you mark it as the starting point for your next summer trip if the works on extending the runway are finished and the airport becomes suitable for bigger planes.
Unparalleled Luxury at Grand Hotel Park Rovinj
With the opening of the Grand Park, Rovinj got an exclusive promenade with shops, bars, and restaurants. It is a relaxed, casual place with small boutiques that offer upscale fashion, art, furniture, niche perfumes, jewellery, accessories, magazines, and gadgets made by more than 200 renowned international and popular Croatian brands. A luxurious ambience at Grand Park Hotel is embodied by 209 rooms or suites with unique vistas of the marina and the town of Rovinj.
The Grand Park cascades down to the sea one side and park forest on the other side, offering a scene to remember from every single elegantly designed rooms and suites. The colors and details in the rooms create an intimate atmosphere, and the outlines of Rovinj complete the story during the sunset. At sophisticated and elegant Agli Amici Rovinj, a Michelin-star restaurant, located in the beautiful strip between the Grand Park Hotel Rovinj and the marina, guests have opportunity to enjoy its picturesque terrace which offers a direct panorama of the sea.
YACHT SUGGESTION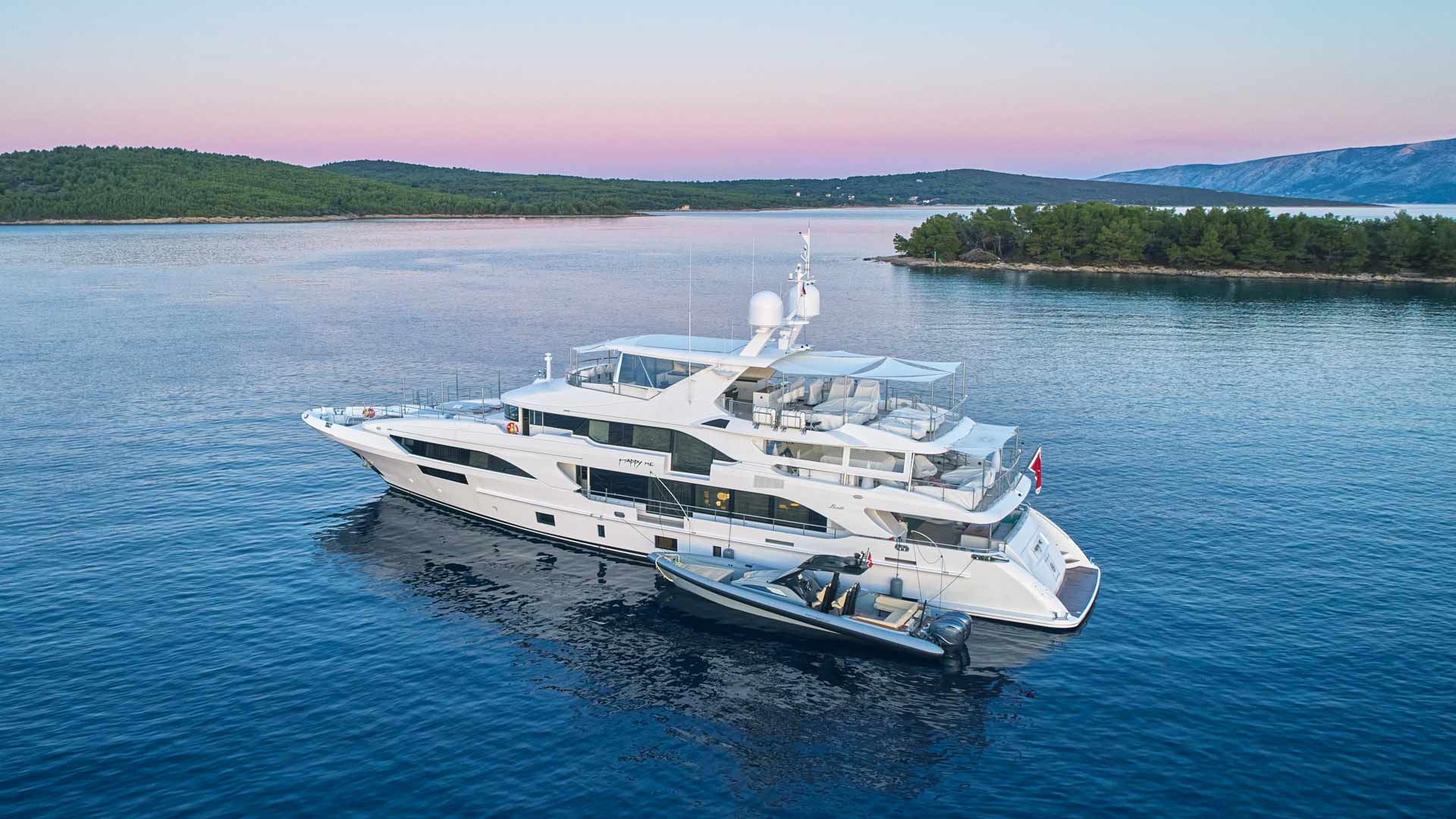 Happy Me is the latest and greatest of the innovative Benetti Classic Supreme 132 range of yachts.
This cuisine speaks the languages of Istria and Friuli Venezia Giulia. It can be experienced through three tasting menus created by chef Emanuele Scarello: Godia, Istria and Rovinj. The three pathways convey the Agli Amici restaurant's single gastronomic concept of sustainability, passion and exploration. Istrian art on every plate and in every glass tells the stories of land and sea, which you can see from the glass-walled terrace on the fifth floor of
Cap Aureo
Signature Restaurant.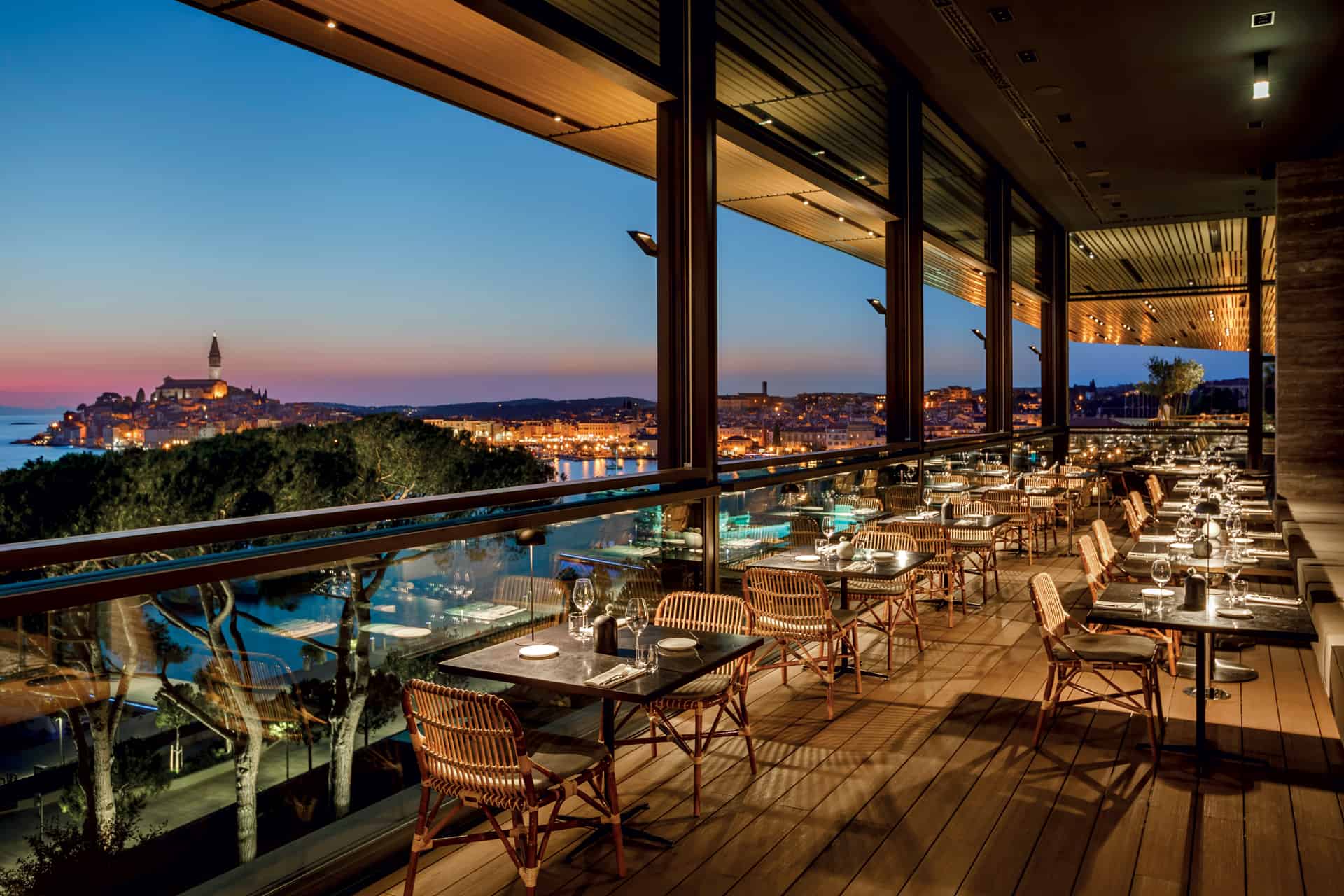 Chef Jeffrey Vella prepares sensational vegetable-based dishes using the finest local ingredients with a carefully curated wine list. The chef's table experience offers a selection of up to 20 dishes per person. The hotel's fifth floor also offers sunbathing, the gym, the Cissa Bar and three pools, with the 50-metre long pool extending from the indoor to the outdoor area. Loungers are available both indoors and outdoors.
The concept of Albaro wellness & spa was inspired by the combination of albaro, the powerful mast of the traditional Rovinj fishing boat batana, a small boat, but sturdy enough to beat the waves and the open sea, and the secrets of medicinal herbs of Istrian Terra Magica.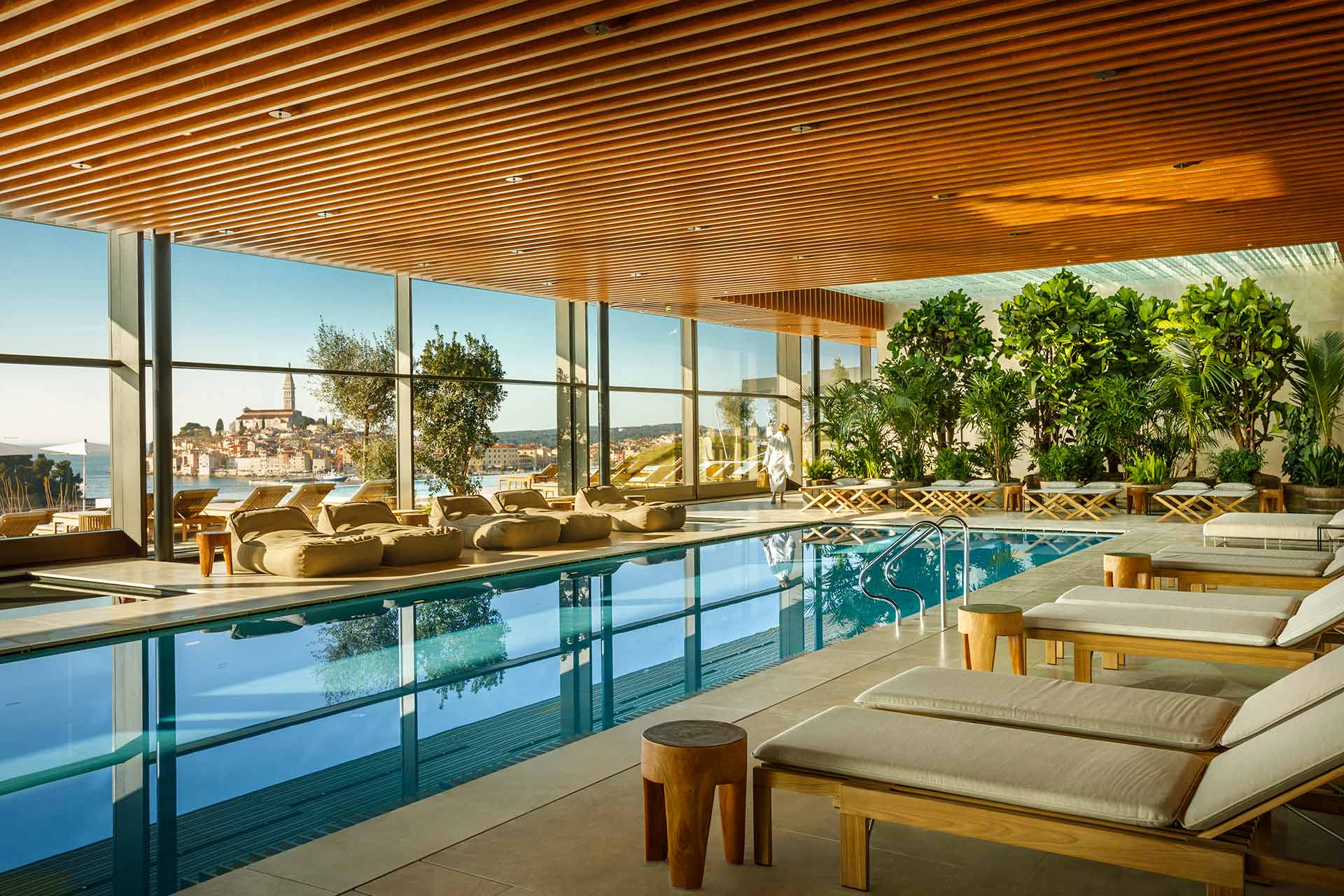 Discover new strength and relax with unique spa treatments with medicinal algae, pressed olives and hand-picked local medicinal herbs soaked in Istrian liqueurs. Spanning more than 3800 sq. m, Albaro Wellness & Spa offers saunas, pools, a sunbathing area and a relaxing Mediterranean garden. Grand Park offers an array of sports activities and services to ensure guest have an enjoyable and active holiday.
Mamula Island: Luxury hotel in a 19th century fortress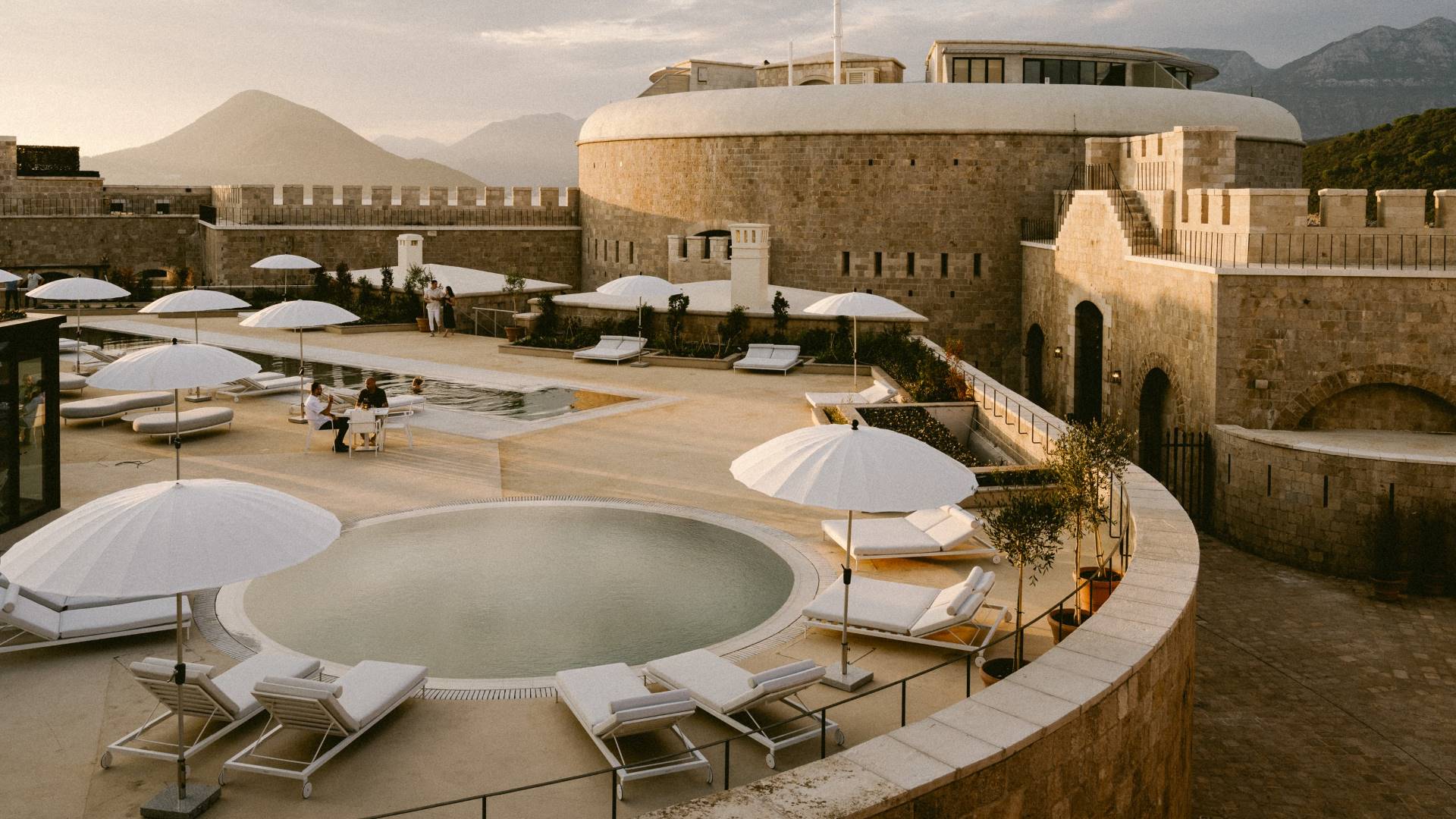 The island of Mamula is located at the very entrance to the Bay of Kotor, which is a UNESCO World Heritage Site in Montenegro. The once abandoned island with an old fortress, created on the site of an Austro-Hungarian fortress built 170 years ago, was transformed by careful restoration into a boutique hotel and spa with unique architectural design and modern interior.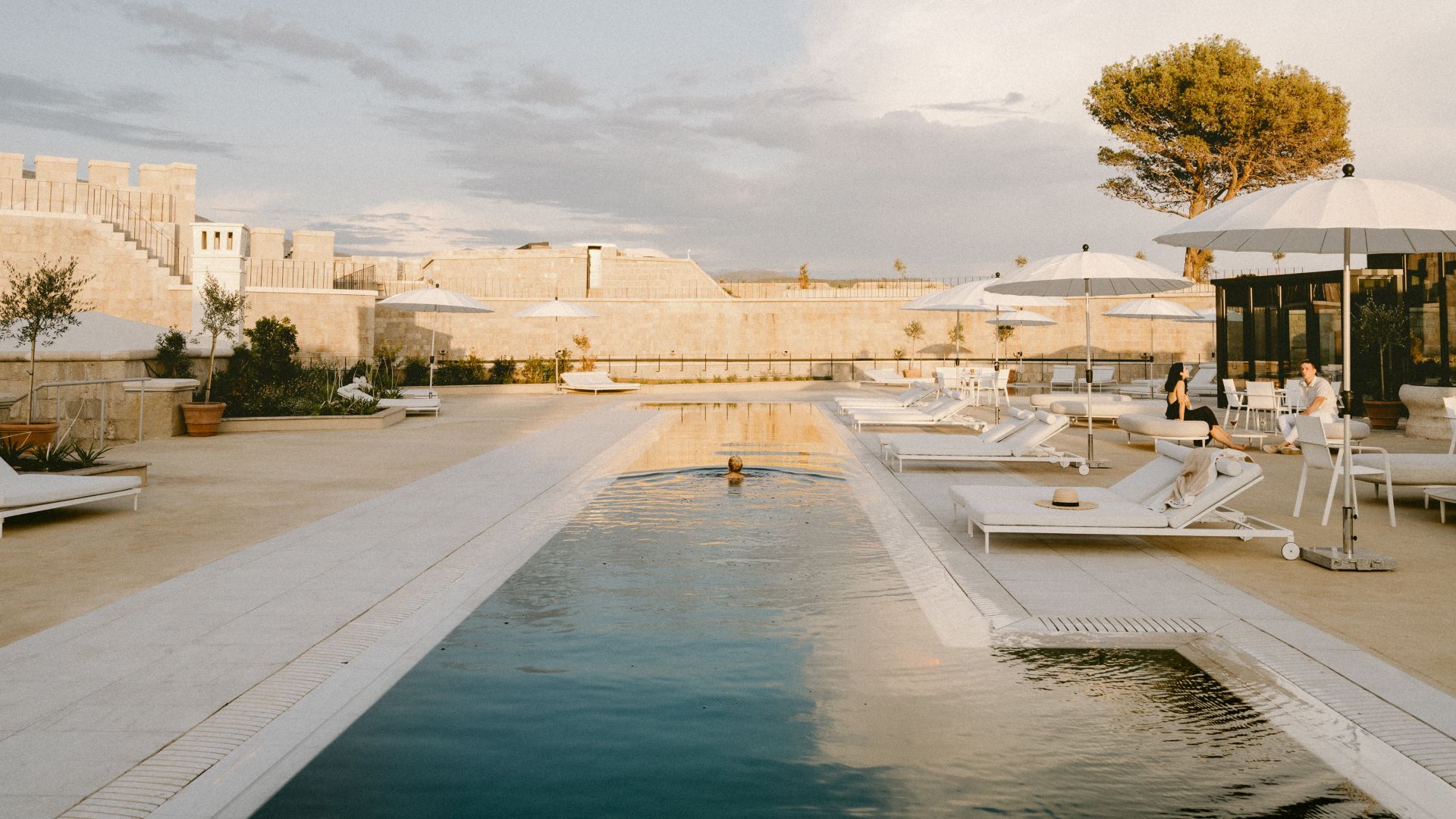 Mamula Island Hotel is a refined destination where the concept of a sophisticated hotel and a world-class culinary offer will be complemented by a holistic spa, a historical-memorial gallery and art programmes.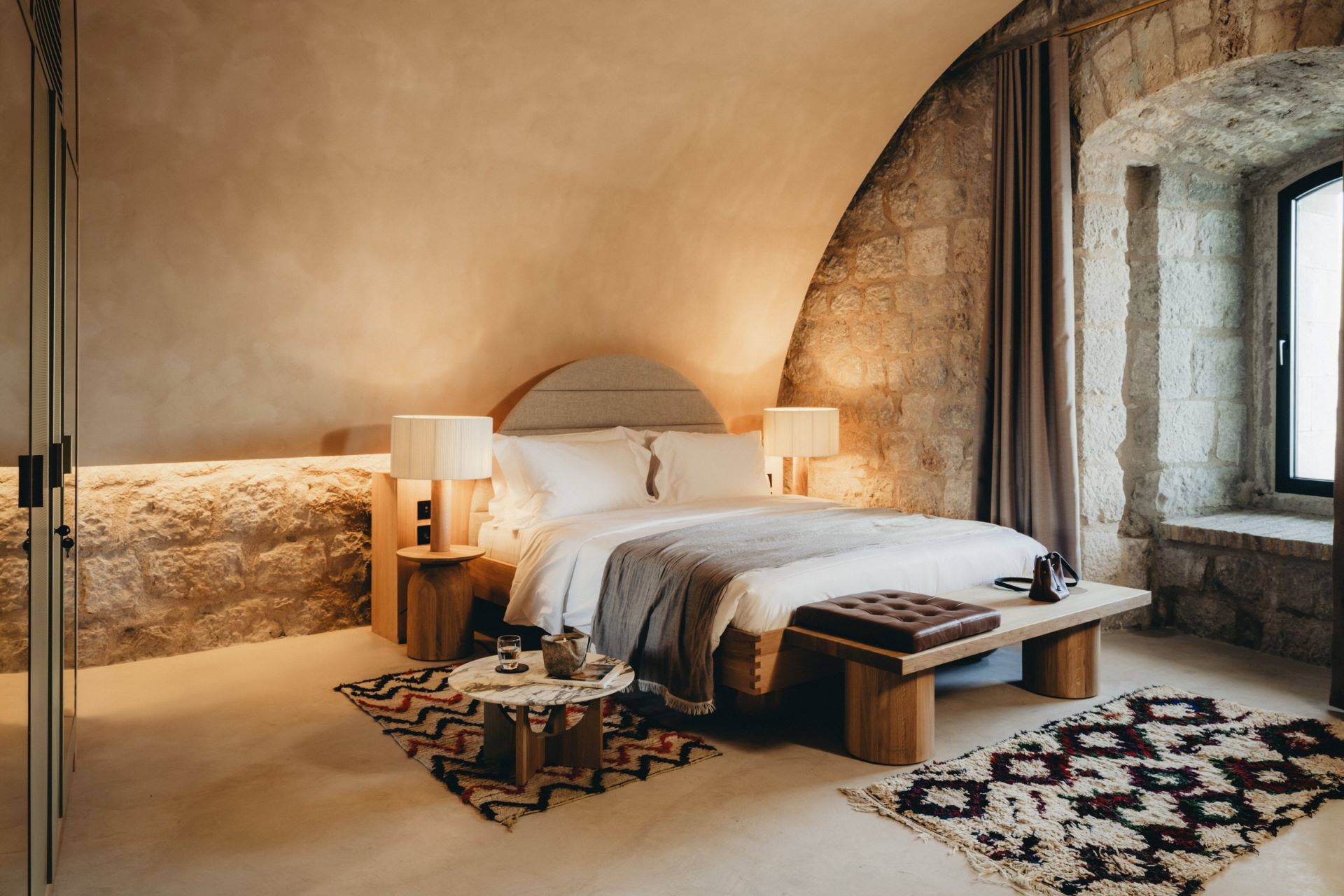 The hotel offers 24 rooms, 8 suites, a holistic spa, well-being facilities such as swimming pools, massage rooms, gym, promenade, as well as three restaurants and four bars.
Photos Nikki Beach Montenegro, Maslina Resort, LIOQA Resort, Falkensteiner Resort Punta Skala, Blue Kotor Bay Premium Spa Resort, Lošinj Hotels, Grand Park Hotel Rovinj, Mamula Island & Mark Anthony Fox

Video Yachts Croatia