Maslina Resort: Mindful Luxury philosophy on Hvar
A chic hideaway enveloped in rich history, untouched nature, culinary arts, and cultural heritage, Maslina Resort near Stari Grad brings mindful luxury to island of Hvar
Maslina is a luxury, five-star resort on the Croatian island of Hvar, located near Stari Grad, one of the oldest towns in the Eastern Adriatic. Situated in the stunning Maslinica Bay, Maslina is surrounded by olive groves and terraced vineyards and stretches across two hectares of lush pine forest overlooking the crystalline Adriatic Sea. Boasting 50 rooms and three villas, Maslina Resort holds wellness, family, culinary arts, cultural heritage, and authenticity at its core. Paradox Hospitality, the management group behind Maslina, developed the resort's Mindful Luxury philosophy, evident not only in its service but throughout the design of its facilities. Paradox Hospitality envisioned a space that fosters a sense of wellbeing and a connection to nature and community.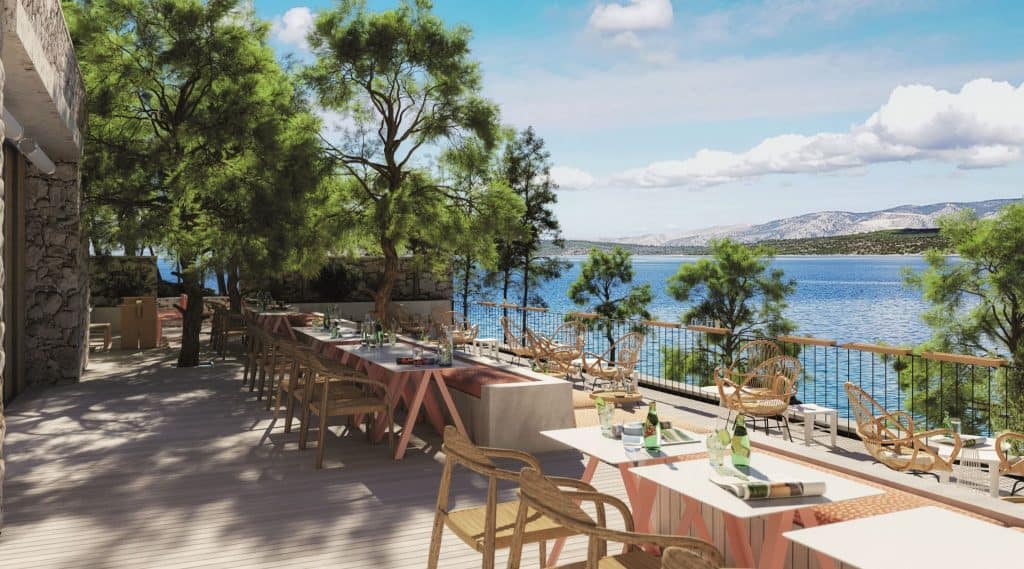 Wellness is the crux of Maslina Resort
Thus, native and local species are used to maintain the landscape language already in place, where wild Mediterranean vegetation thrives thanks to thick Aleppo pines, mature olive trees, and fragrant herb bushes. The low-intrusive architecture floats on the landscape like scattered pavilions, decorated with a ventilated wooden facade that blends in with the island environment. Local Brač Island stone, exotic Iroko wood, brushed brass and tones of terracotta are harmonized with the natural color scheme, while custom-made interiors and carefully handpicked vintage pieces complete a space that is intimate, comfortable, and delicately designed with the guest in mind.
With a spectacular view onto the Adriatic Sea, the restaurants and bars at Maslina Resort present the perfect wine and dine atmosphere for guests to enjoy traditional Mediterranean-inspired cuisine with a contemporary twist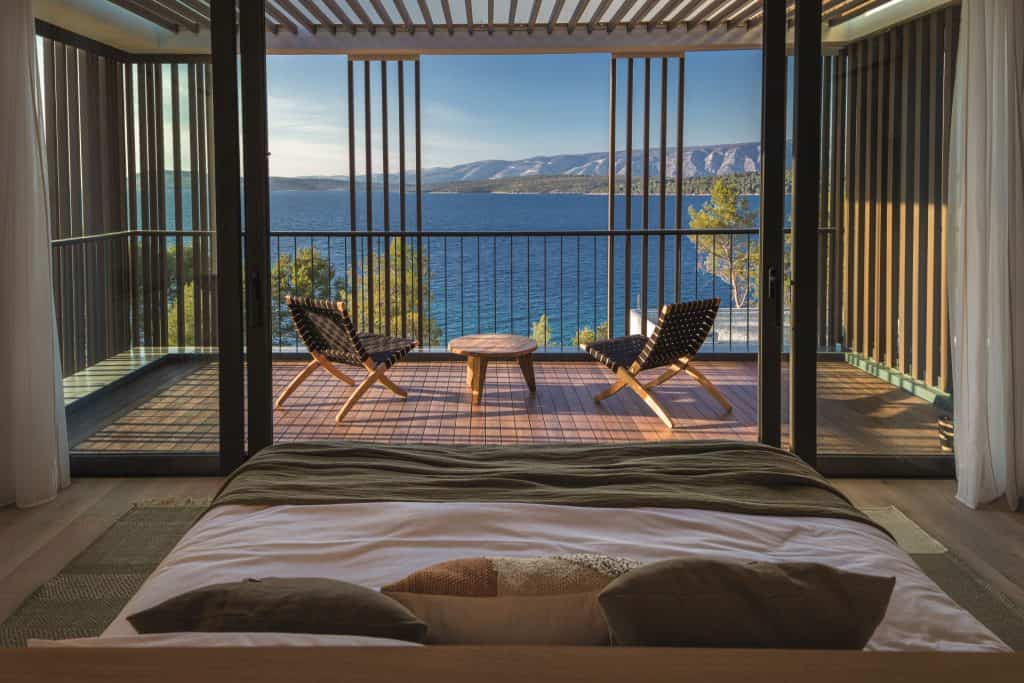 Wellness is the crux of Maslina Resort and is highlighted in every detail, including the organic and locally-produced amenities and wide-ranging facilities. The Pharomatiq Spa showcases a modern fitness room, beauty salon, and relaxation areas as well as a dedicated Aqua Thermal area with a Finnish sauna, aromatherapy steam bath, Turkish Hammam, and cold plunge pools. Pharomatiq specializes in restorative experiences with a garden-to-skin inspired menu that uses home-grown, organic herbs and locally-sourced essential oils. Furthermore, its seasonal à-la-carte treatments and immersion programs combine western and eastern massage techniques, fitness, and mindfulness practices.
Long history of winemaking on Hvar
The island of Hvar is also a health sanitarium and has been recognized as a destination for recovery and wellbeing since 1868. Supporting the Mindful Luxury philosophy, Maslina's culinary focus embraces the UNESCO-protected Mediterranean Diet but adds a contemporary edge. The cuisine respects local ingredients, honors producers, and recognizes seasonality, with vegan, vegetarian and gluten-free dishes created for guests upon request. The Mediterranean-inspired restaurant is open for breakfast and dinner, with a poolside menu offered to guests during the day.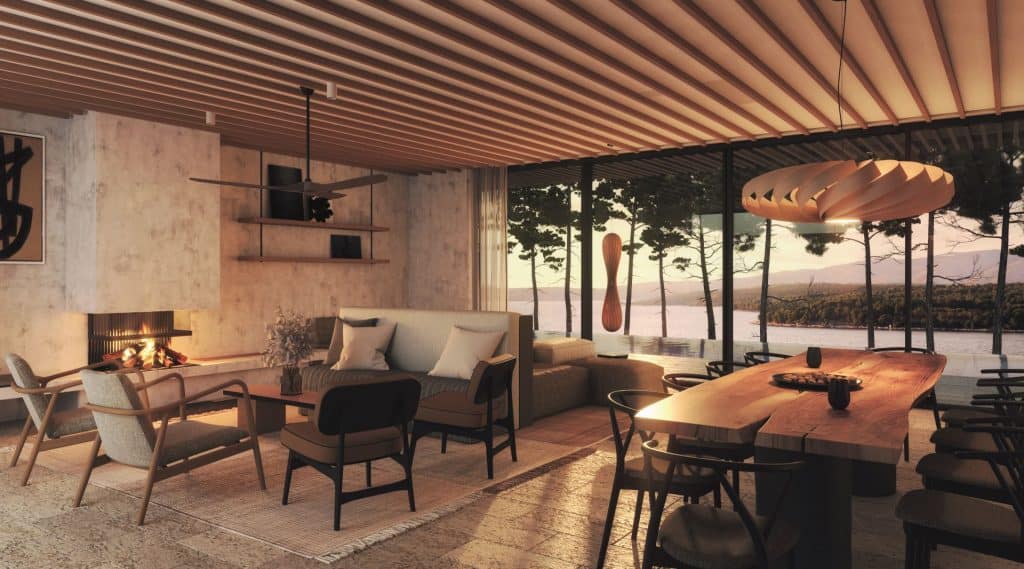 Along the coastal promenade of Maslina Resort is A•Bay, a laid-back beachside hangout where you can eat, drink and swim from sunrise to sunset. Maslina also boasts a Wine & Culture Club, where expert concierge helps guests create bespoke experiences on the island. The Club is also a hub for those who want to learn about the long history of winemaking on Hvar, completed with an extensive wine list abounding in award-winning local and international labels.
Text Ida Vickota
Photos Maslina Resort